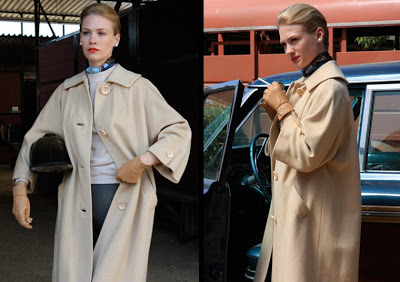 Image AMC.com

I'm an avid viewer of Mad Men and one of my favorite characters is Betty Draper. I think she's the most enigmatic character on the show (if such a thing is possible) and I love that she's an "ice queen" blonde, not a "pop tart" blonde. I'm also particularly drawn to her wardrobe – very old-school WASP (equestrienne, country club, etc.).
When she goes riding, I could see her wearing…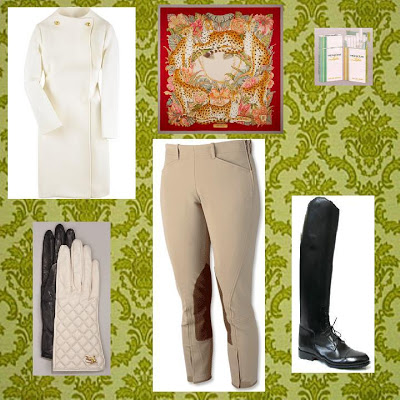 This beautiful Fendi Coat, Burberry quilted gloves, this Asian-inspired Ferragamo scarf, the quintessential Tailored Sportsman breeches, custom Vogel boots, Virginia Slims (cigarette of choice for '60's women), and a Charles Owen Ascot helmet.
For more, AMC has a great gallery of Mad Men womenswear fashions right now.