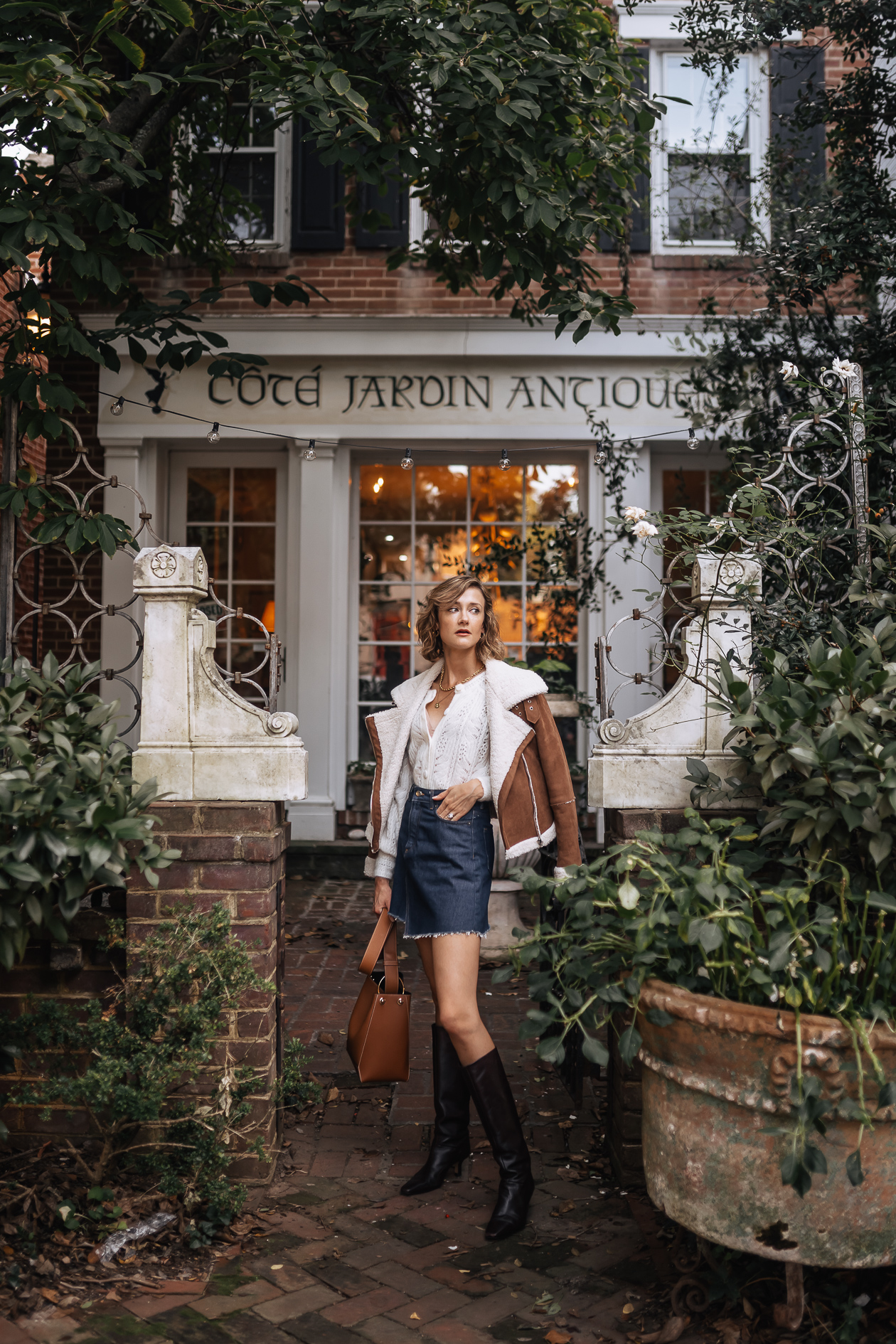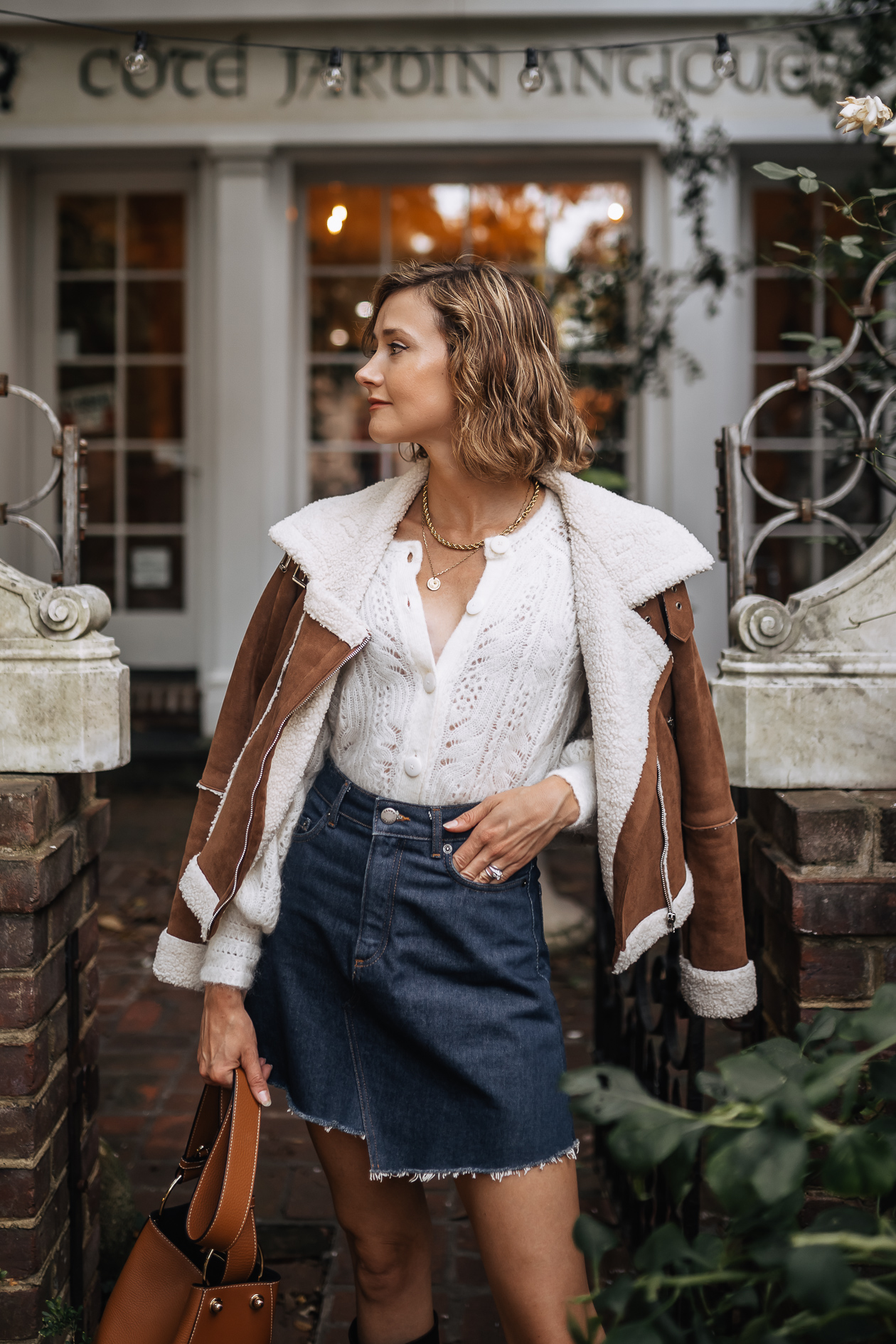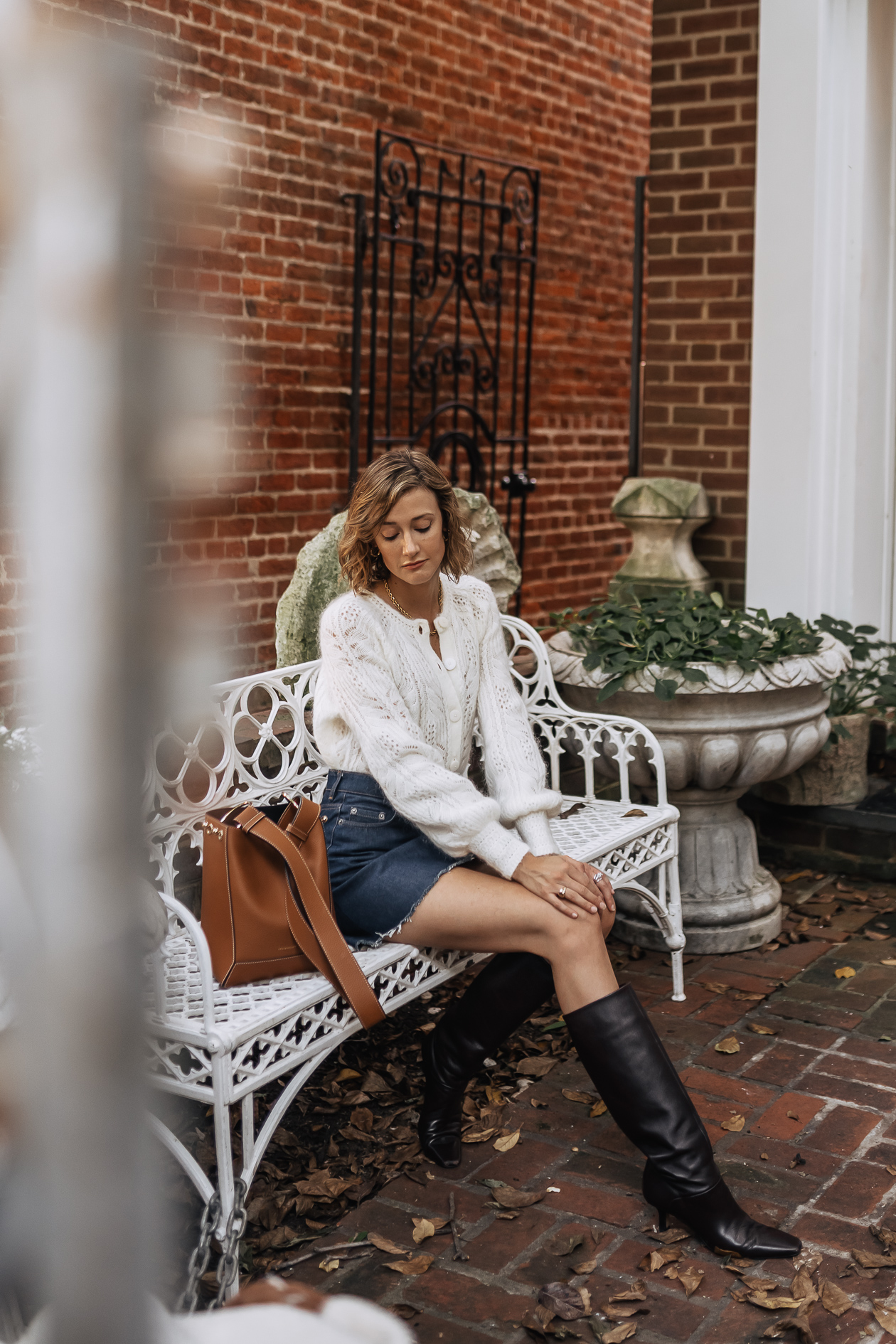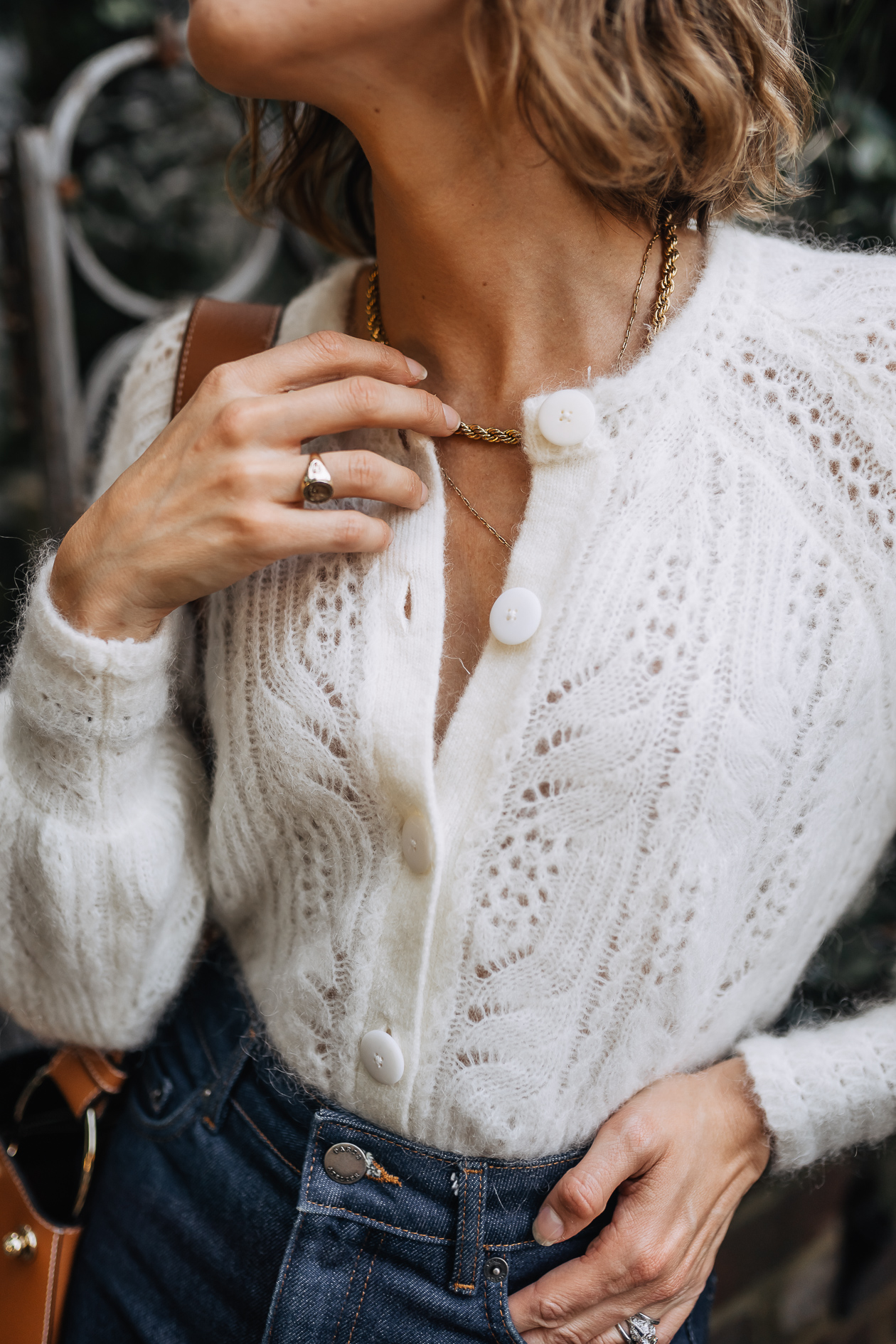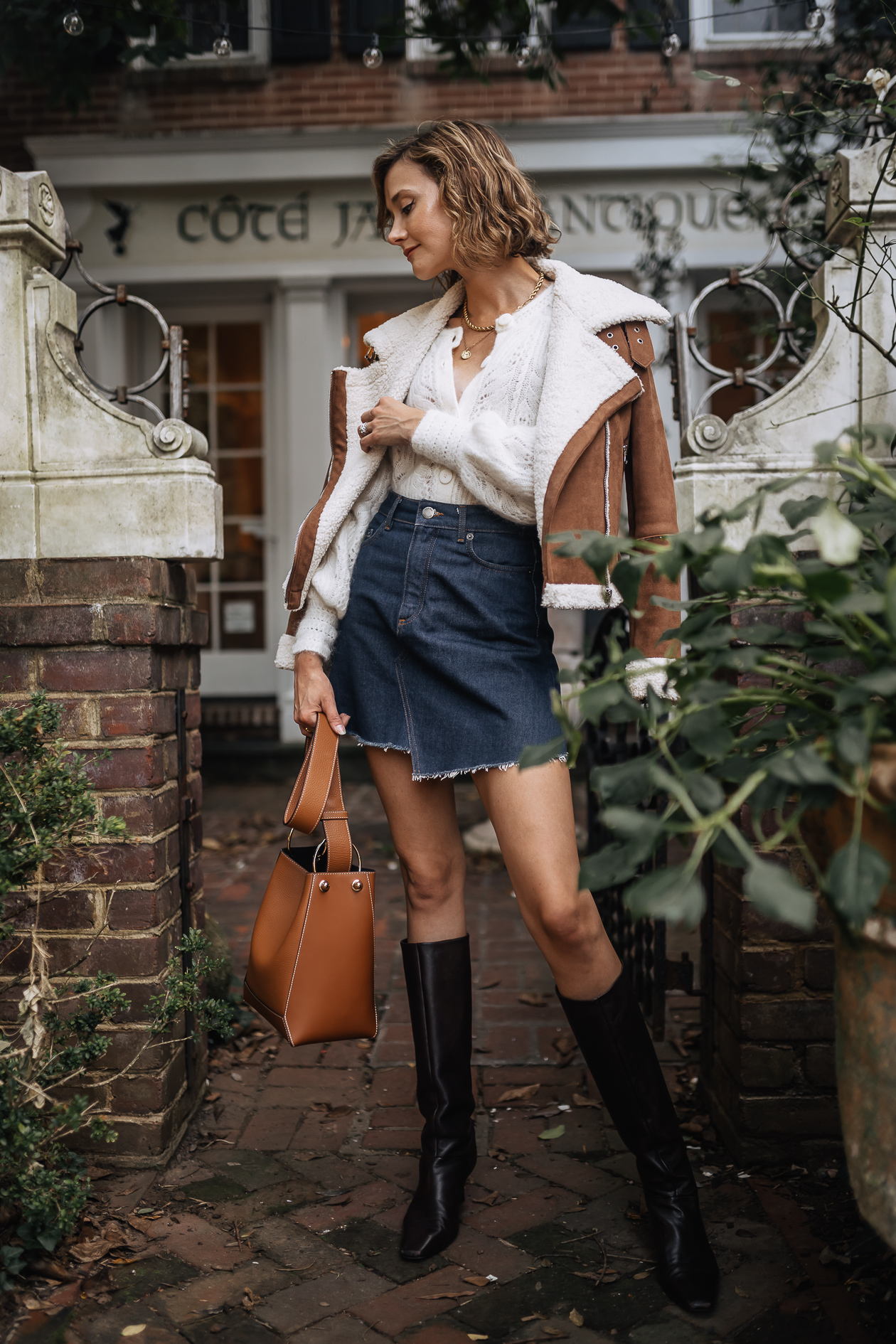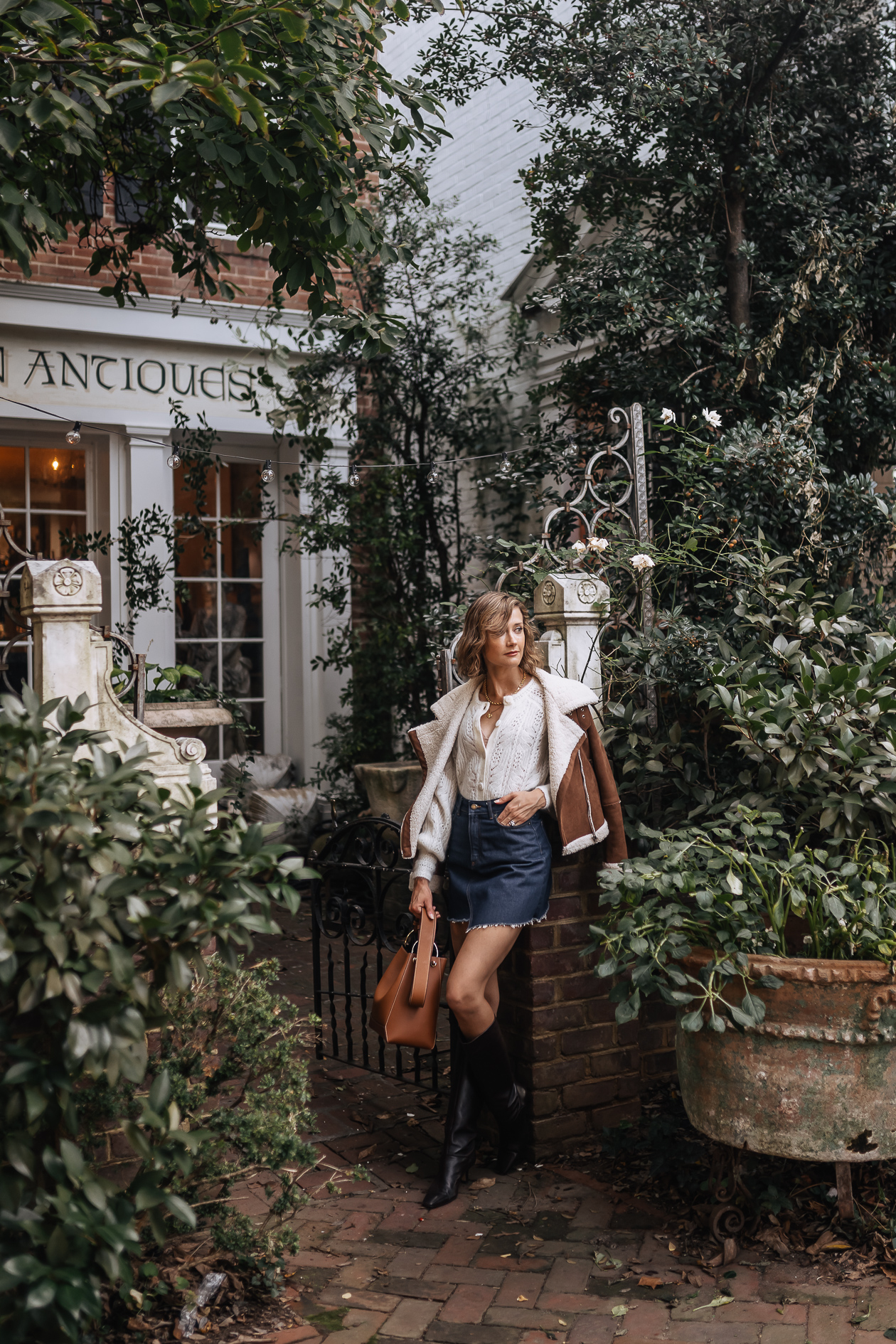 wearing Sezane cardigan, ASTR the Label jacket (old, similar), denim skirt, Zara boots (old, similar) and Strathberry bag
Hey there! Remember me? October was a bit of a mess and I sorely neglected this space, but it also made me realize how much I missed it. Posting pretty pics and clever captions on Instagram is fun and all, but I've always loved the ability to tell a story with pictures and long form writing that blogging provides.
Enough about that, though. Let's get into the clothes! I wanted to give a shout out to the humble cardigan. You know I'm a big advocate of purchasing pieces you'll wear forever and this white cardigan was a recent purchase filling a sorely needed void in my closet. Sure, a white cardigan might seem matronly on paper, but ask me how many times I've needed one for layering over dresses or throwing on with jeans and I will tell you it's many. And if you need validation on whether a cardigan can be chic, look no further than ultimate French cool girl brand Sezane for a myriad of options and styling ideas. I love the beautiful cable knit detail and slightly bloused sleeves on this one. It's very warm too!
To up the "cool" factor, I styled this sweater with a shearling-lined jacket I've had for years. It's ASTR the Label from a few years ago and still very much on trend. Proof, once again, that you don't need to spend big bucks on timeless pieces. I found a similar affordable option here.
What was the last "uncool" cool piece that you bought? This might sound very "un-fashun bloggerlike," but I'm actually kind of loving the rise of practical clothing thanks to the pandemic.