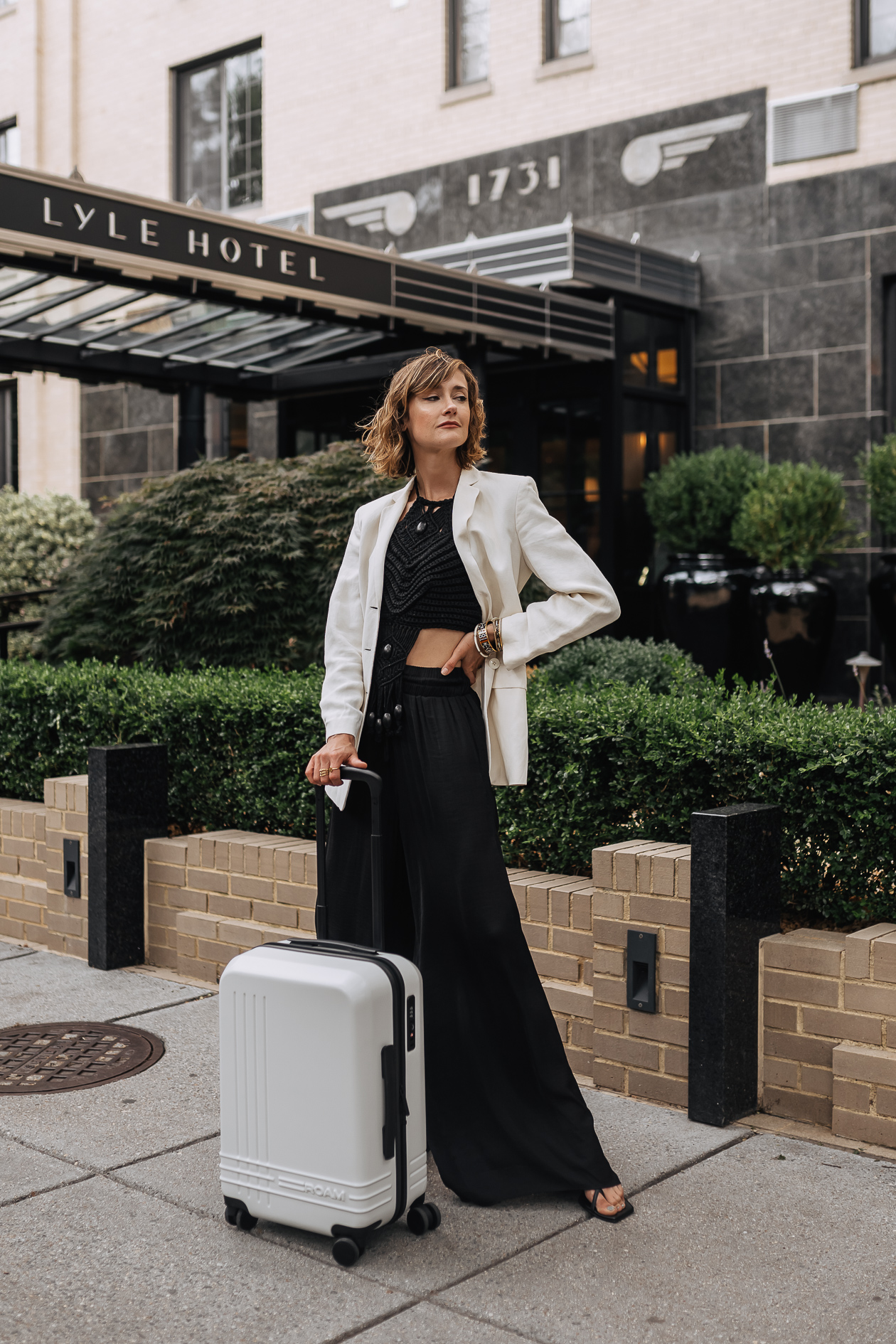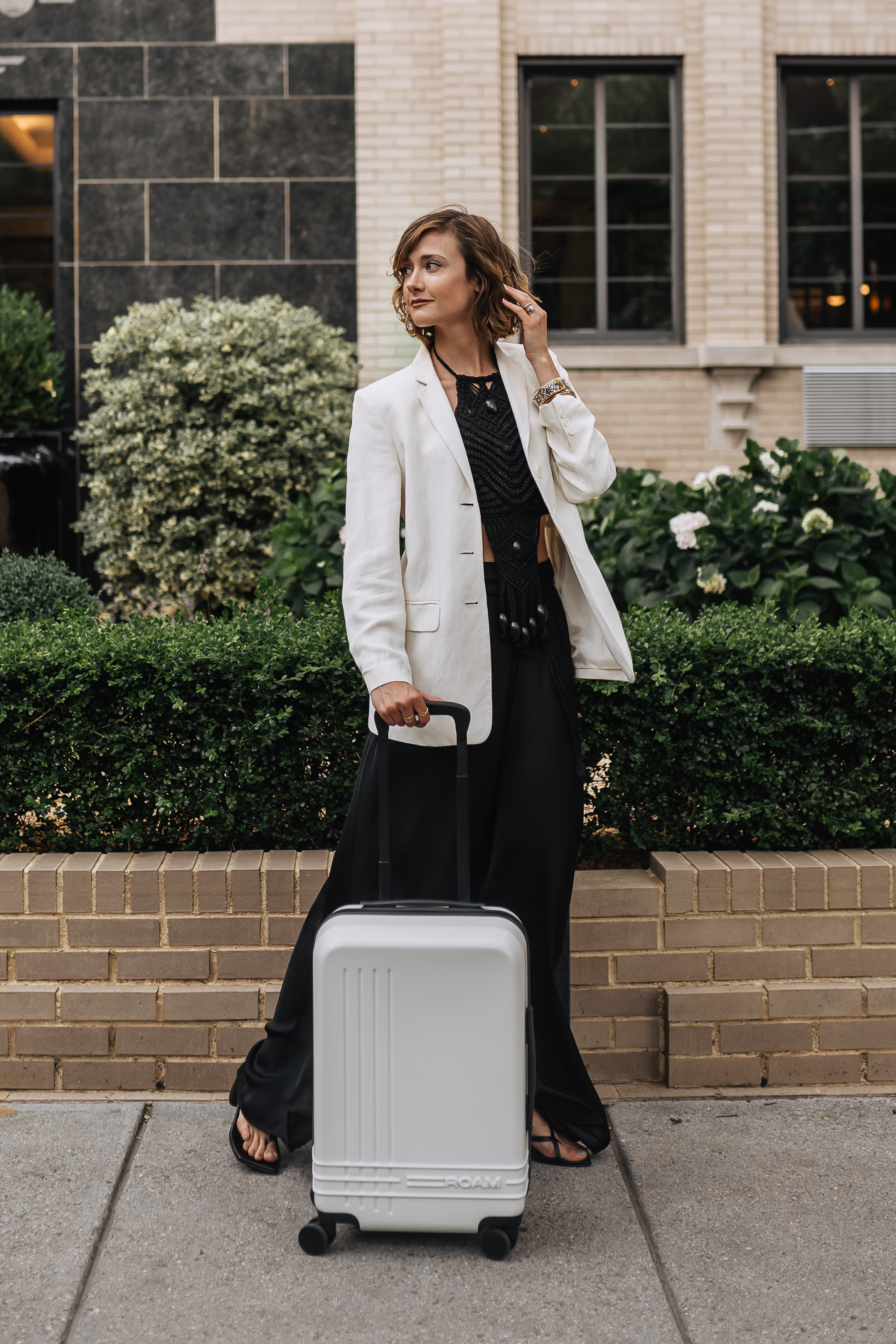 Travel is back baby and I'm 100% here for it! For the first time in my life, I'm actually excited about packing – visualizing what outfits I'll wear for each occasion and what to bring for varying climates. I'm also stoked about new luggage to pack it in. ROAM recently offered me the opportunity to design my very own Jaunt bag from their line of fully-customizable luggage. For those of us looking for a really cool suitcase that will stand out amongst the sea of black nylon, ROAM is the only brand that allows you to pick each color of your case right down to the zipper. Personally, I always wanted a light, almost white, colored bag, so I went with a Glasgow Gray shell and Kyoto Black trim. I love how elegant and timeless this combo looks!
I recently used my new Jaunt piece for our stay at the Lyle Hotel. The clever dividers inside made it super easy to pack and kept everything from becoming a jumbled mess by the time we arrived. It's super light and easy to maneuver, too!  I haven't used it long enough to be able to attest to its durability just yet, but ROAM offers a lifetime guarantee on all of their luggage, which is a major plus.
So obviously I'm a big fan, but the exciting news is you can enter win a completely customizable Jaunt bag of your own (valued at $495)! Just head to my latest instagram post to enter!