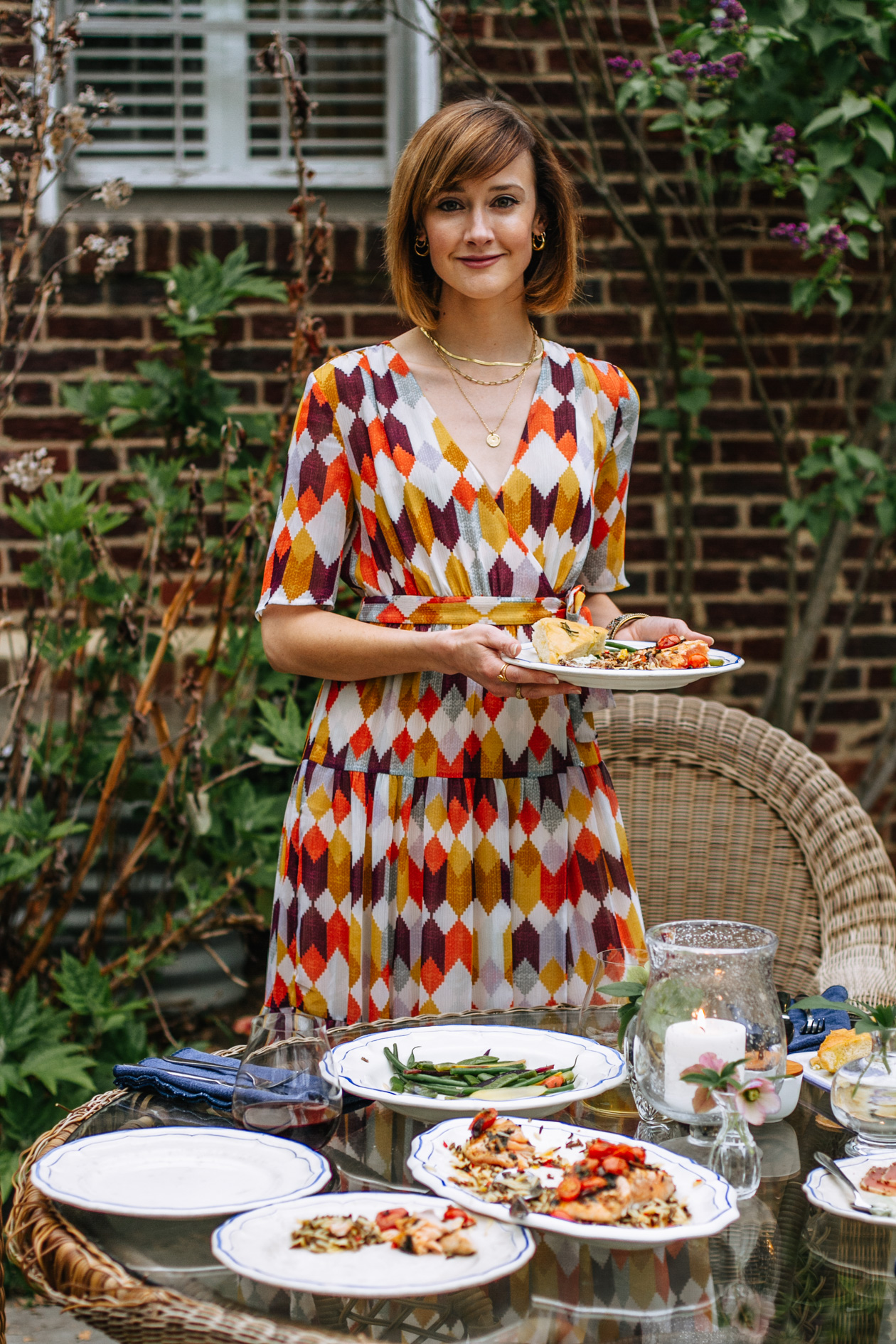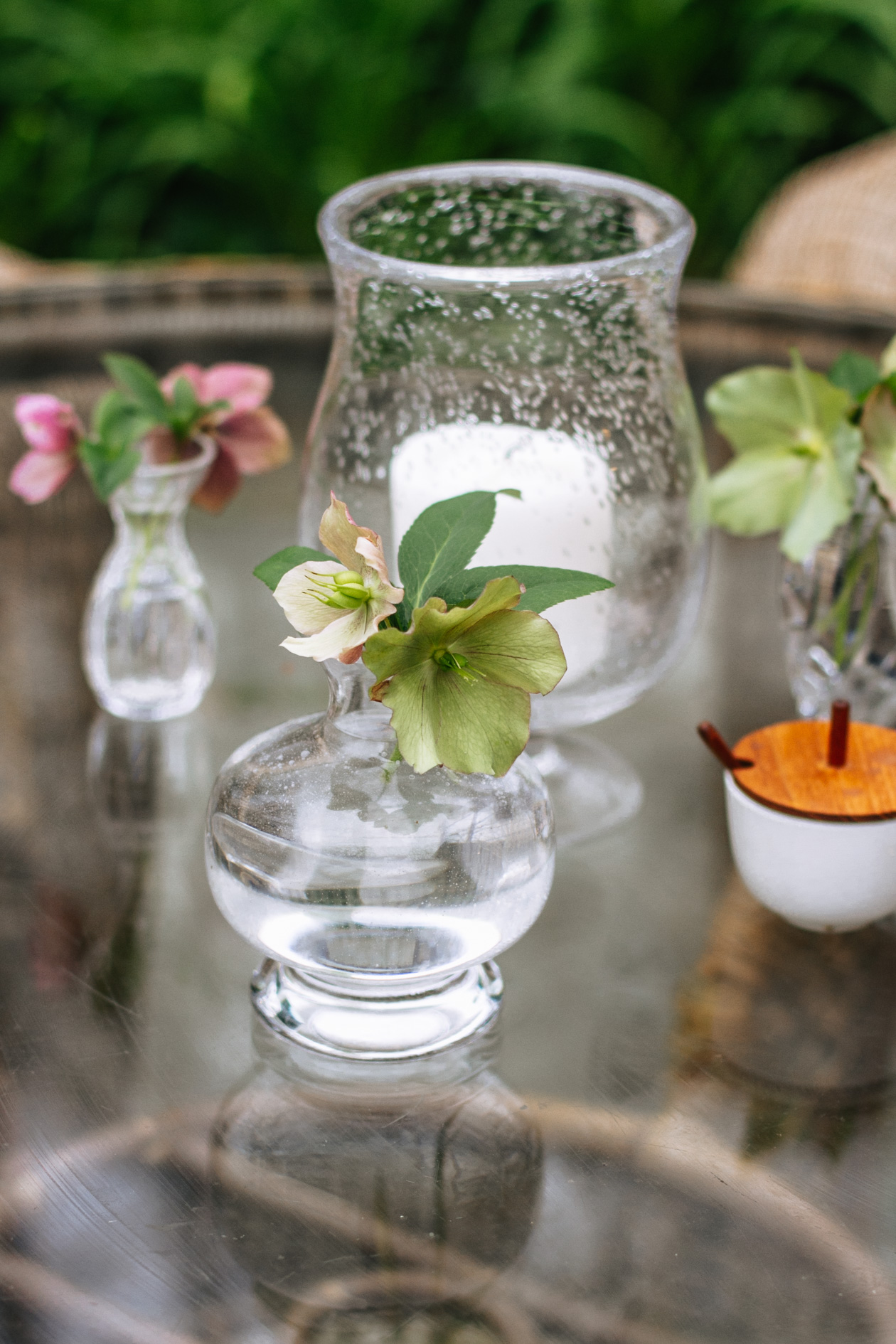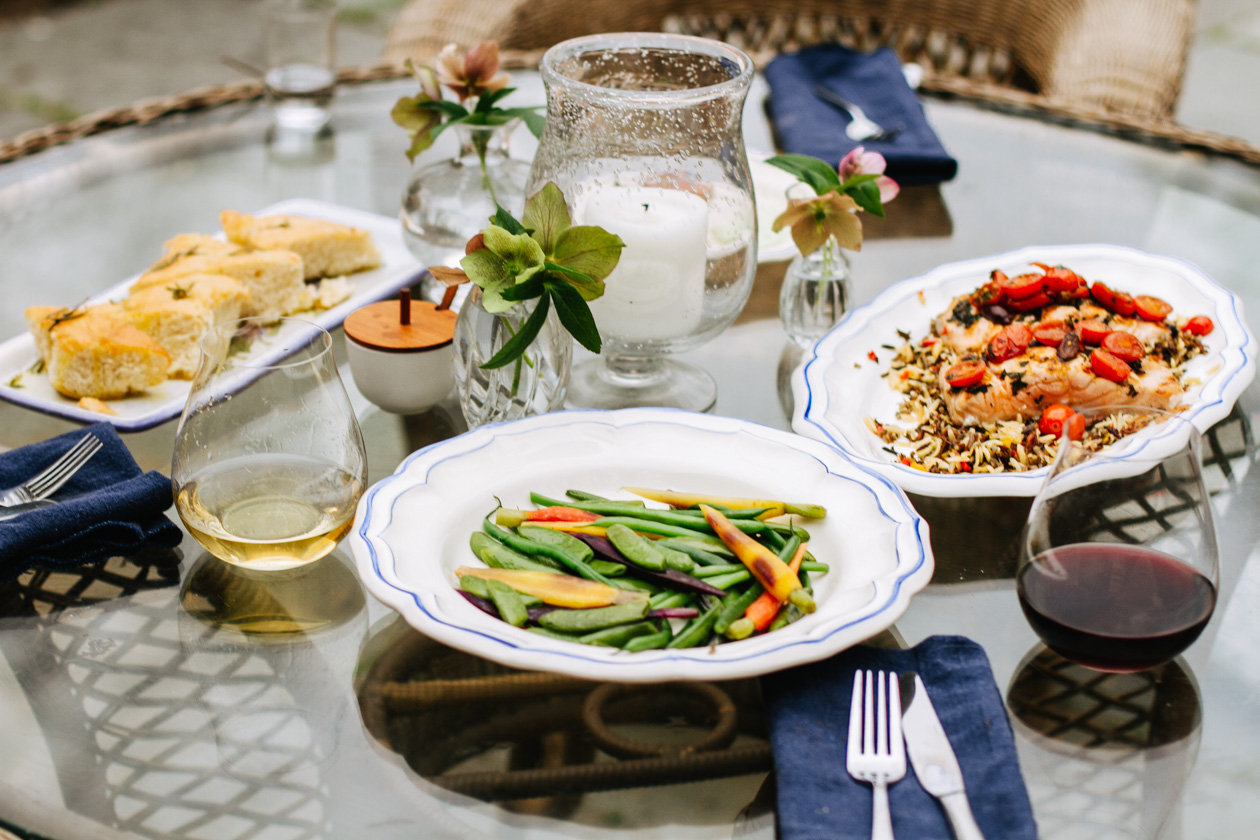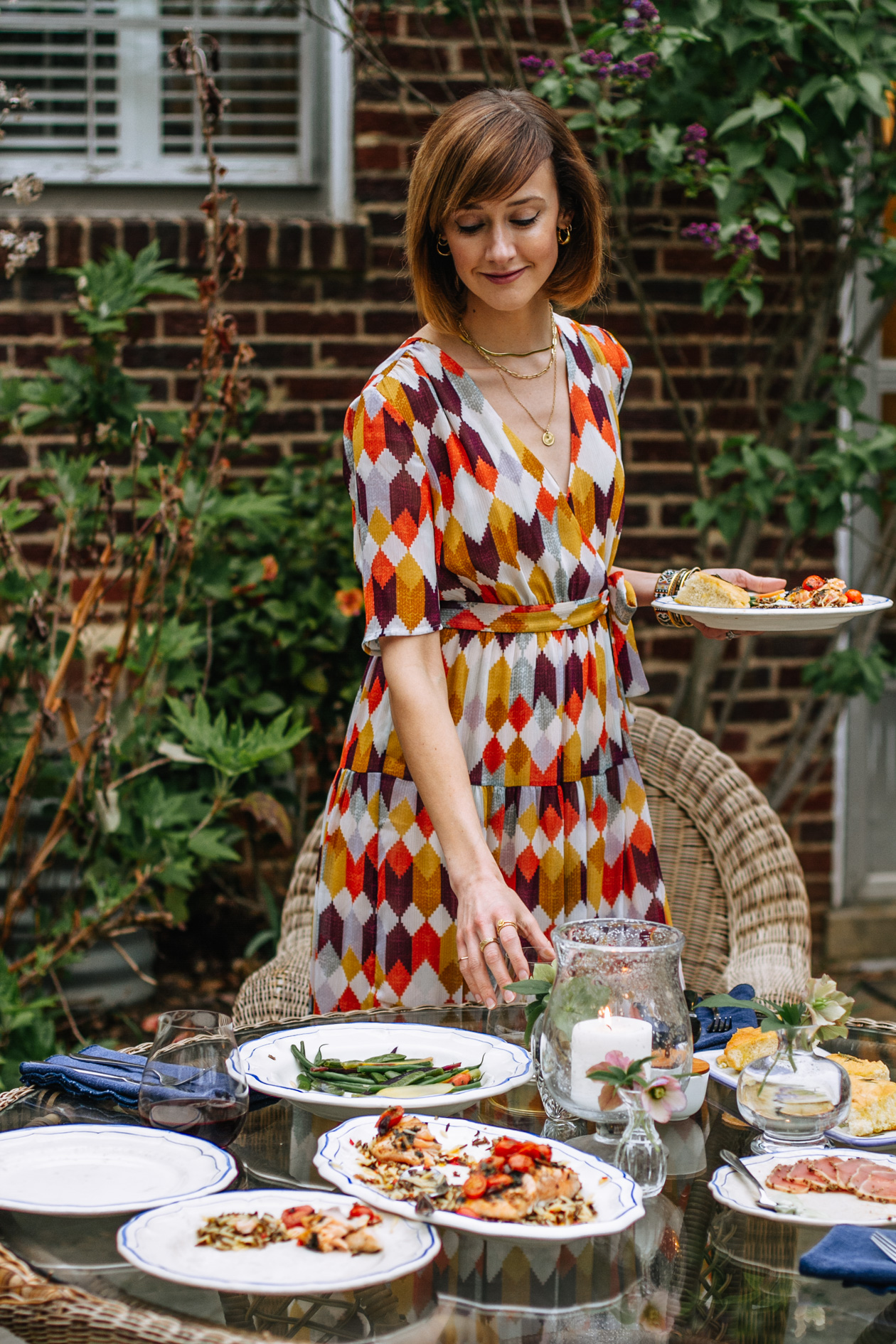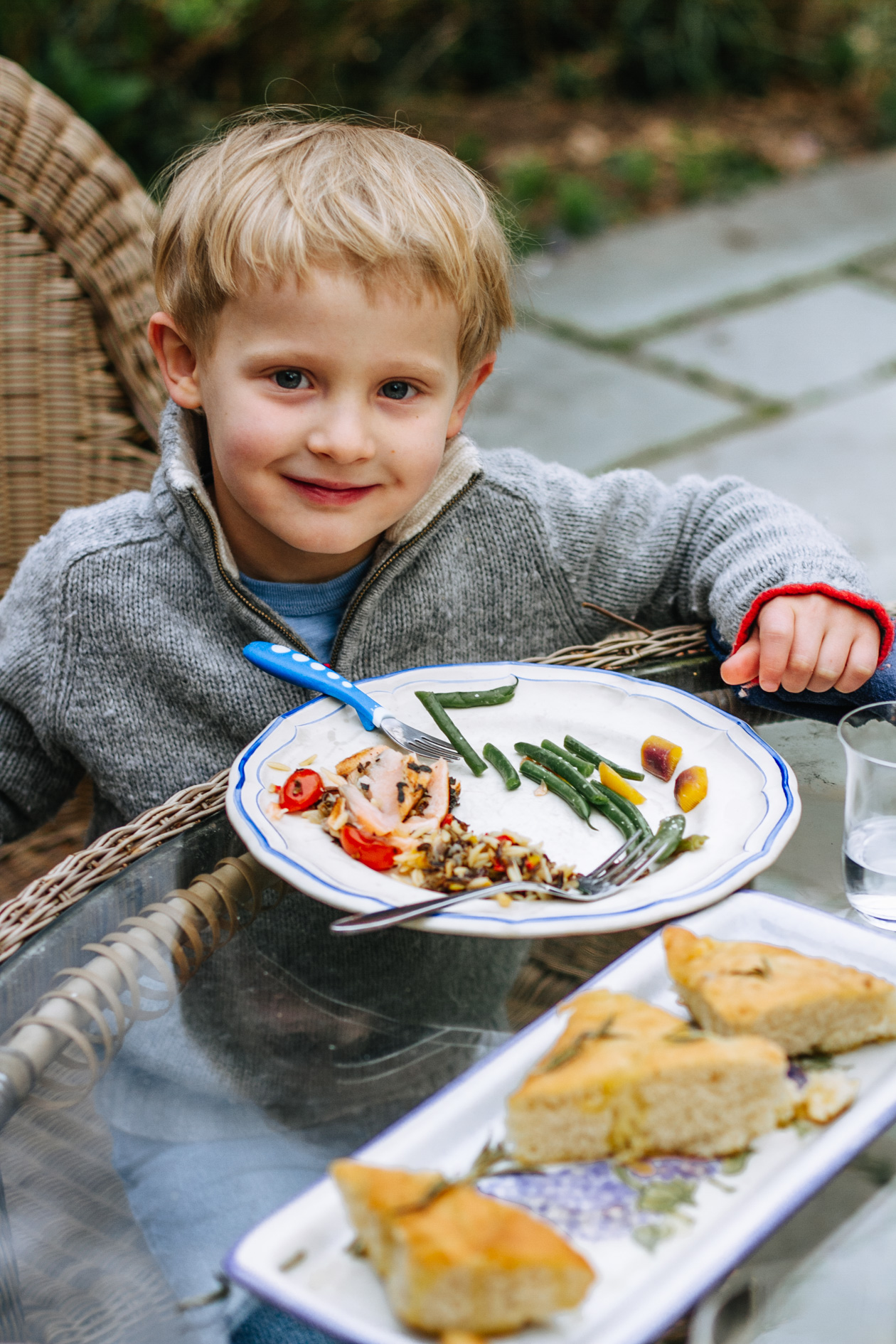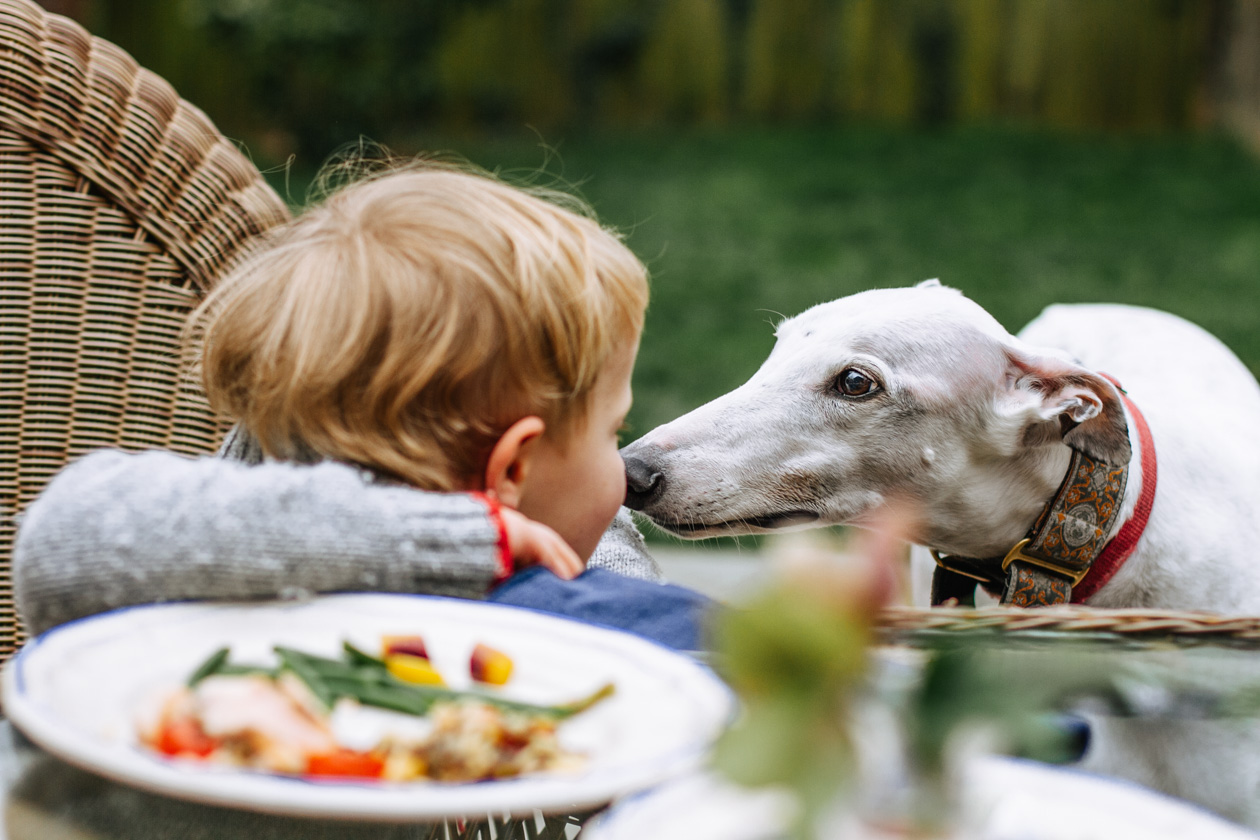 I think one of the things I miss most during coronavirus quarantine is dining out. I miss the escape from home and work obligations. I miss having a reason get all dolled up. I miss the ambiance. And (most importantly) I miss not having to cook! Like many of you, my family and I have been looking for ways to break up the monotony of the week. So the other day I was thinking, how about planning a "night out" at home? When you think about it, a lot of the aforementioned elements are easy to replicate. With a little help from our favorite DC area catering company, Susan Gage Caterers, I think we came pretty close! Here's how we did it…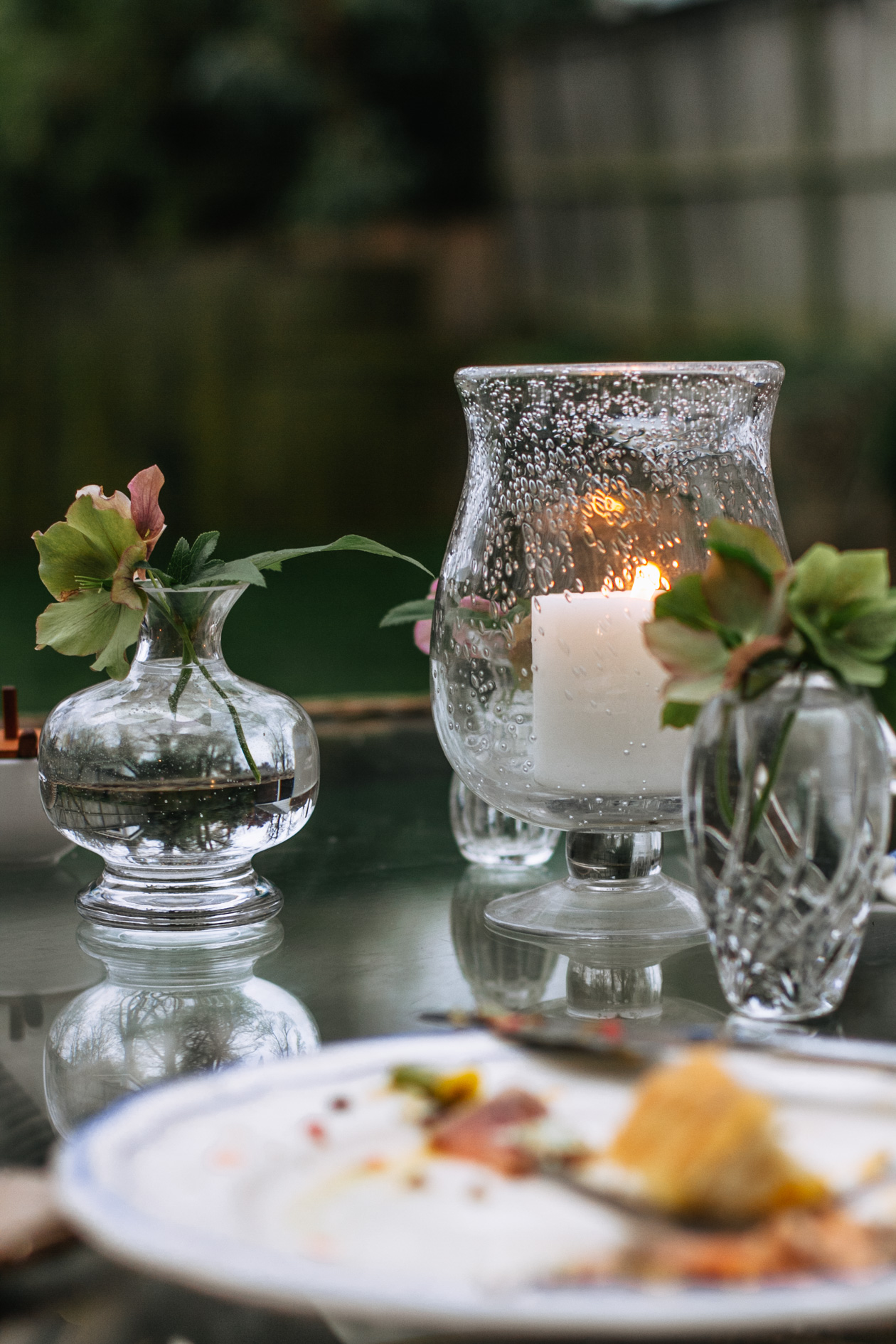 Set the mood.
A change of scenery would do us all good right now. So whether it's creating a romantic table for two by an open window, a picnic on the floor by the fireplace, or just dressing up your dining area in the backyard like we did, you can evoke the feeling of a special evening. Once you've chosen a spot, it doesn't take much to set the mood. Flowers, dimmed lighting, candles, and the Smokey Robinson channel on Spotify (my personal fave) all go a long way towards setting the tone for the night. I kept it simple with a trio of glass bud vases in varying shapes sounding a large hurricane candle holder. Remember, you want to create a festive ambiance with as little effort as possible. This evening should be an escape, not a chore. Many of the most chic restaurants have very simple table settings.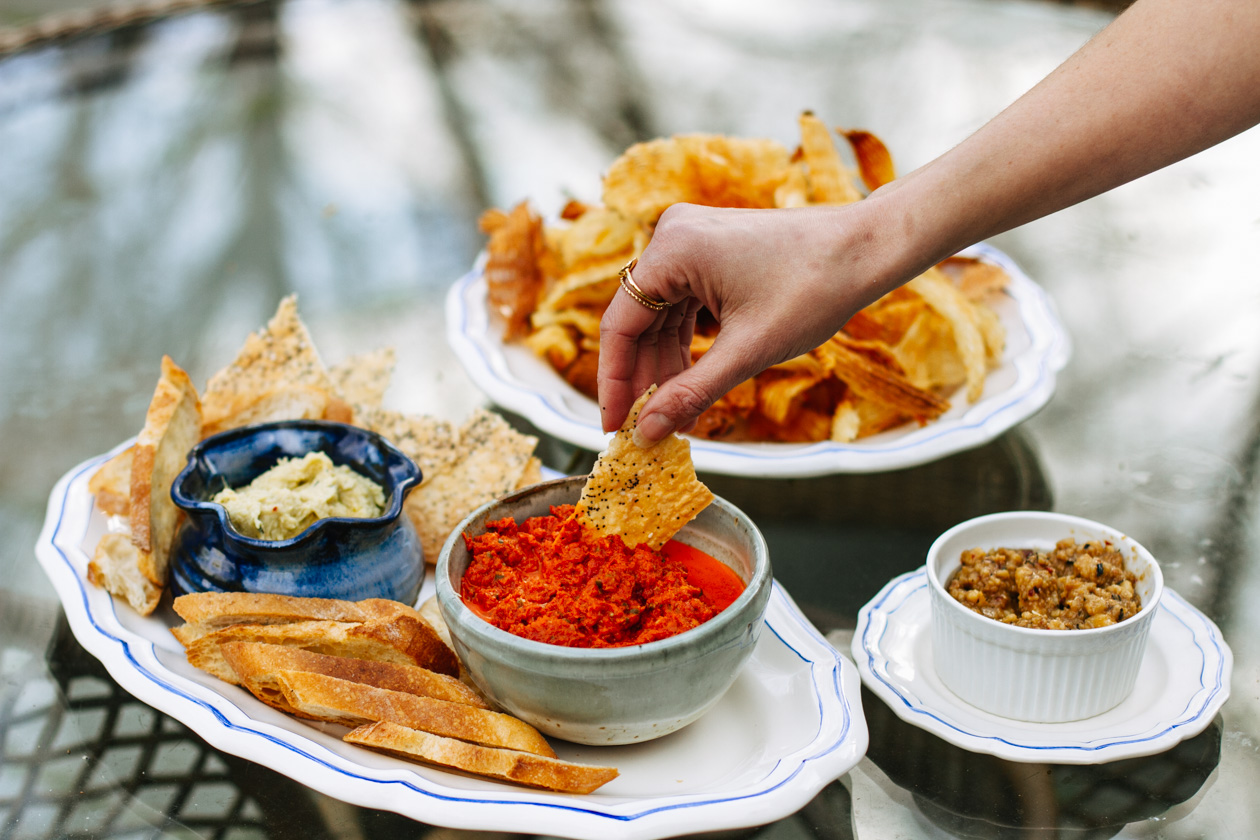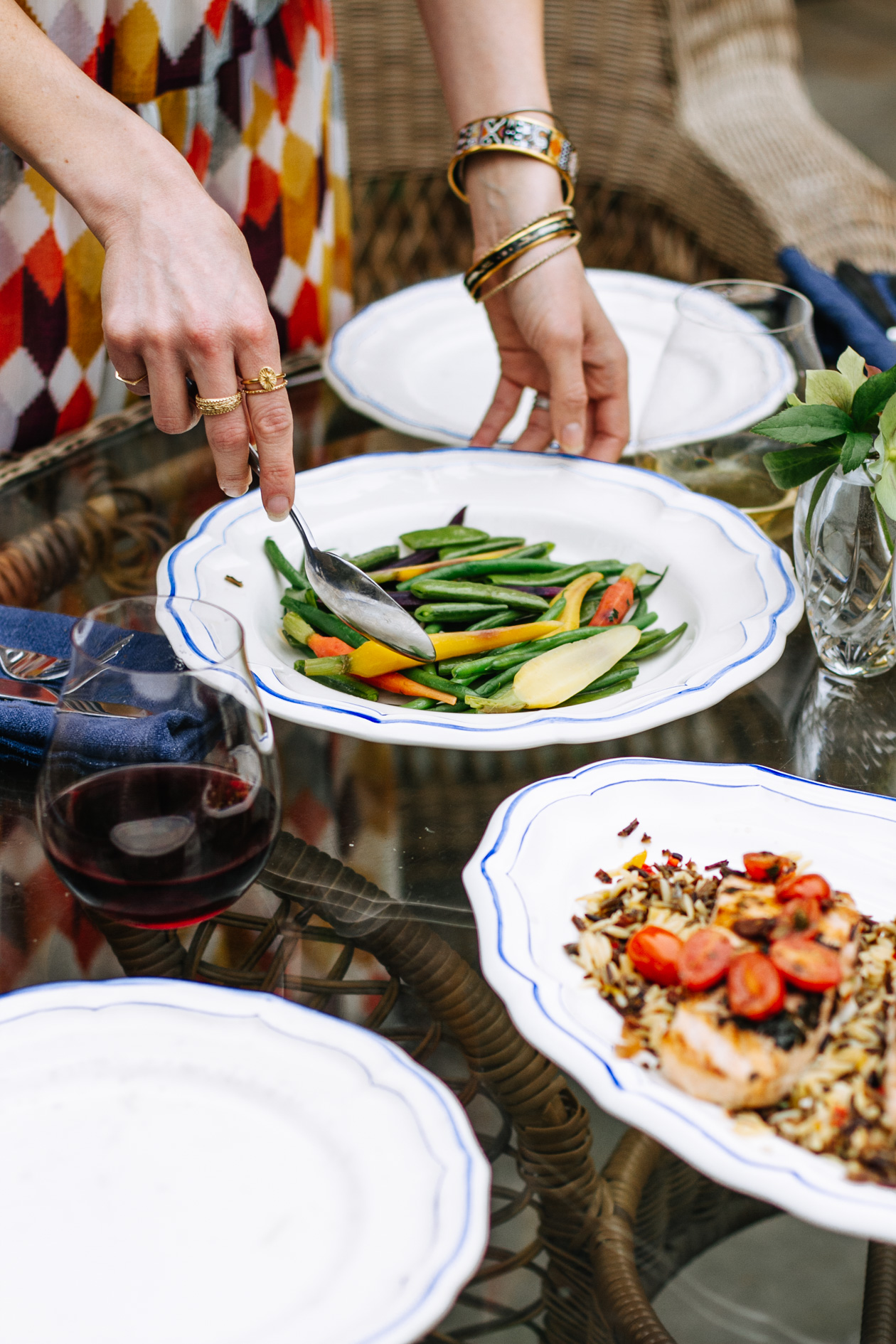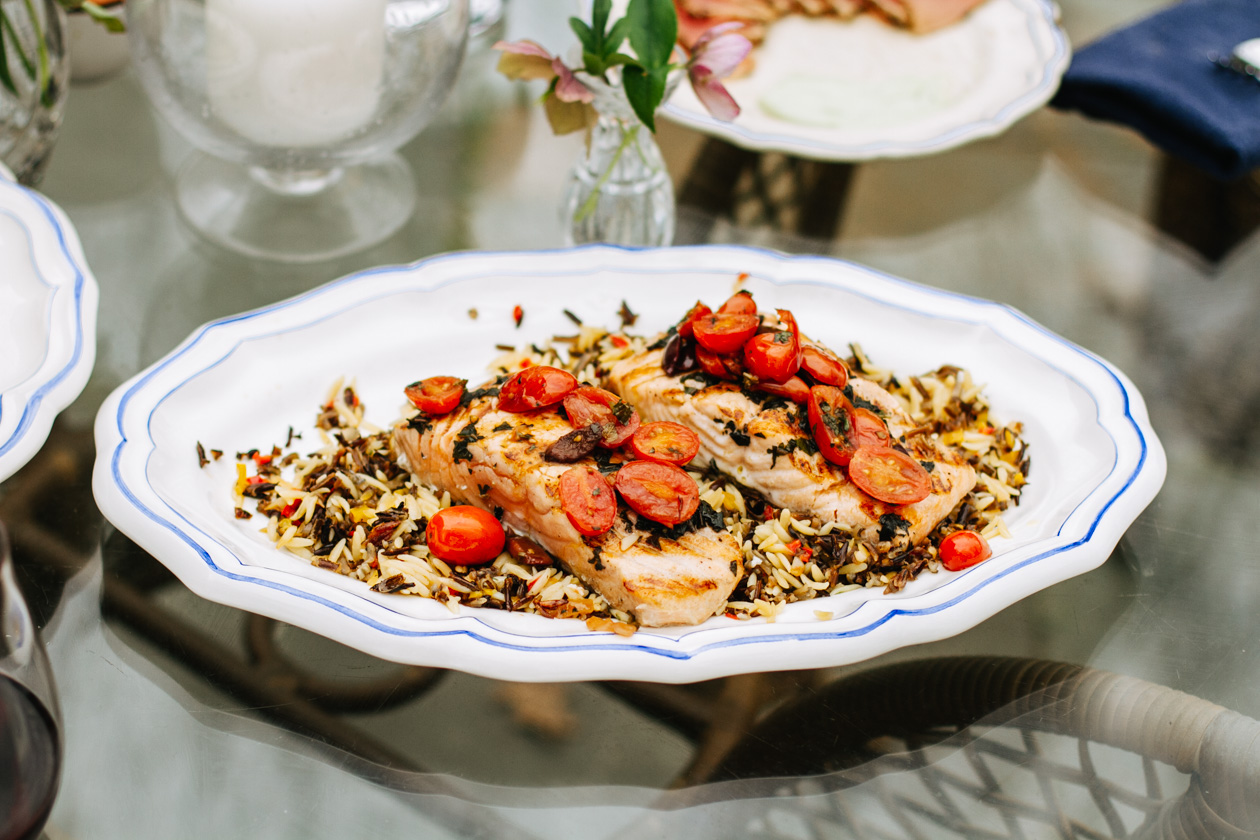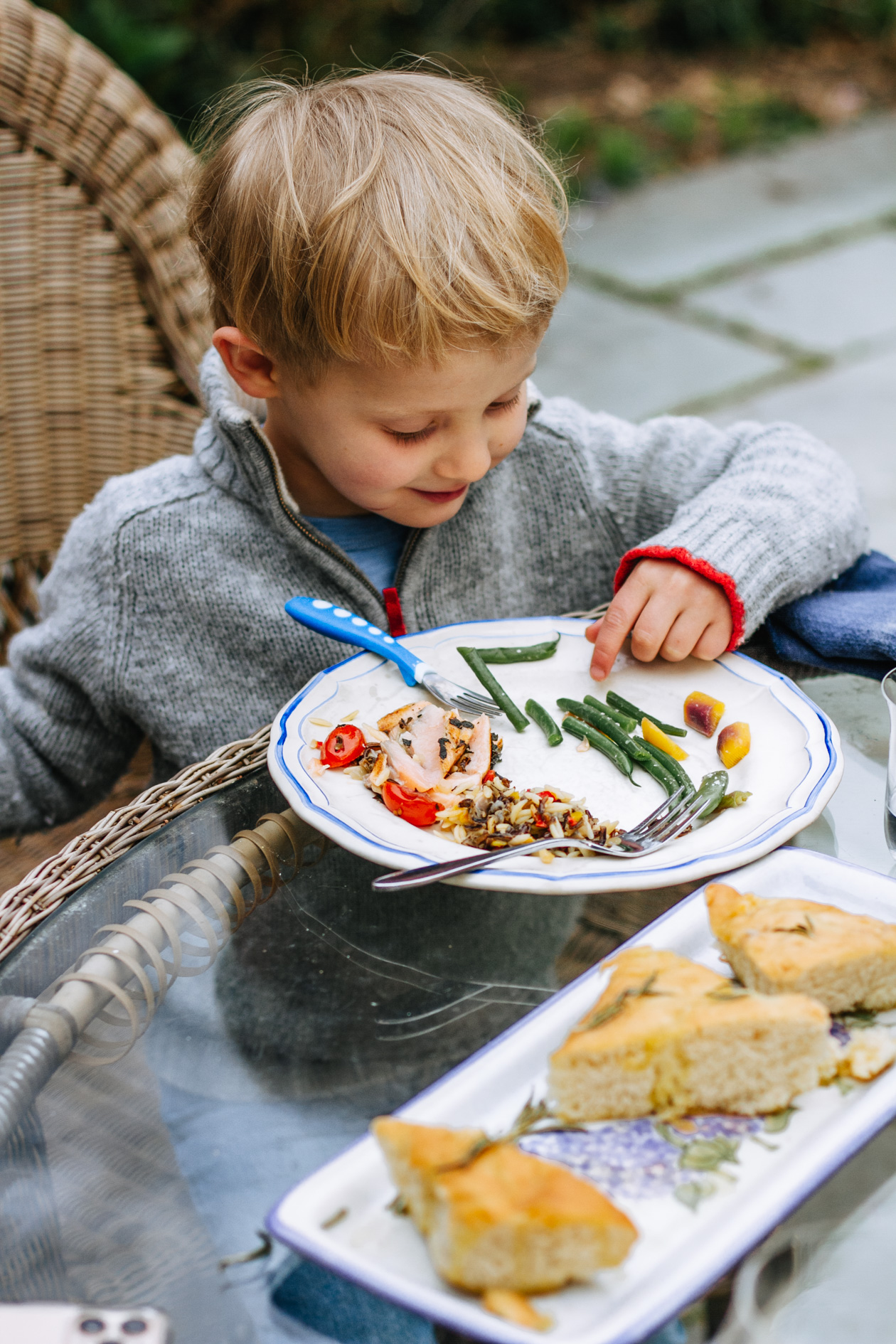 Don't cook.
Ok, so can we all agree the best part about dining out is having professionals cook for you? There are so many great restaurants and catering companies offering take out right now, why not take advantage of it? One of the best catering companies in DC and one of our personal favorites, Susan Gage Caterers treated us to this beautiful spread. We've used them for years – my baby shower, Gold Cup horse race tailgates, and many other special occasions – so it's a real treat to be able to enjoy their delicious food at home. Between their delicious trio of bruscetta with lavosh crisps and ficelle toasts, Mediterranean grilled salmon with melted cherry tomatoes, spring vegetable melange, and freshly-baked focaccia, we had a restaurant quality meal with plenty of leftovers for days to come. Everything arrived neatly assembled with easy reheating instructions, so all we had to do was toss it in the oven.
No matter what you decide to order, take an extra minute to plate it. Channel your inner chef and arrange everything artfully, then kiss your fingers like you made it yourself. If you have any fancy china or interesting serving dishes at home, this it the perfect time to bust them out!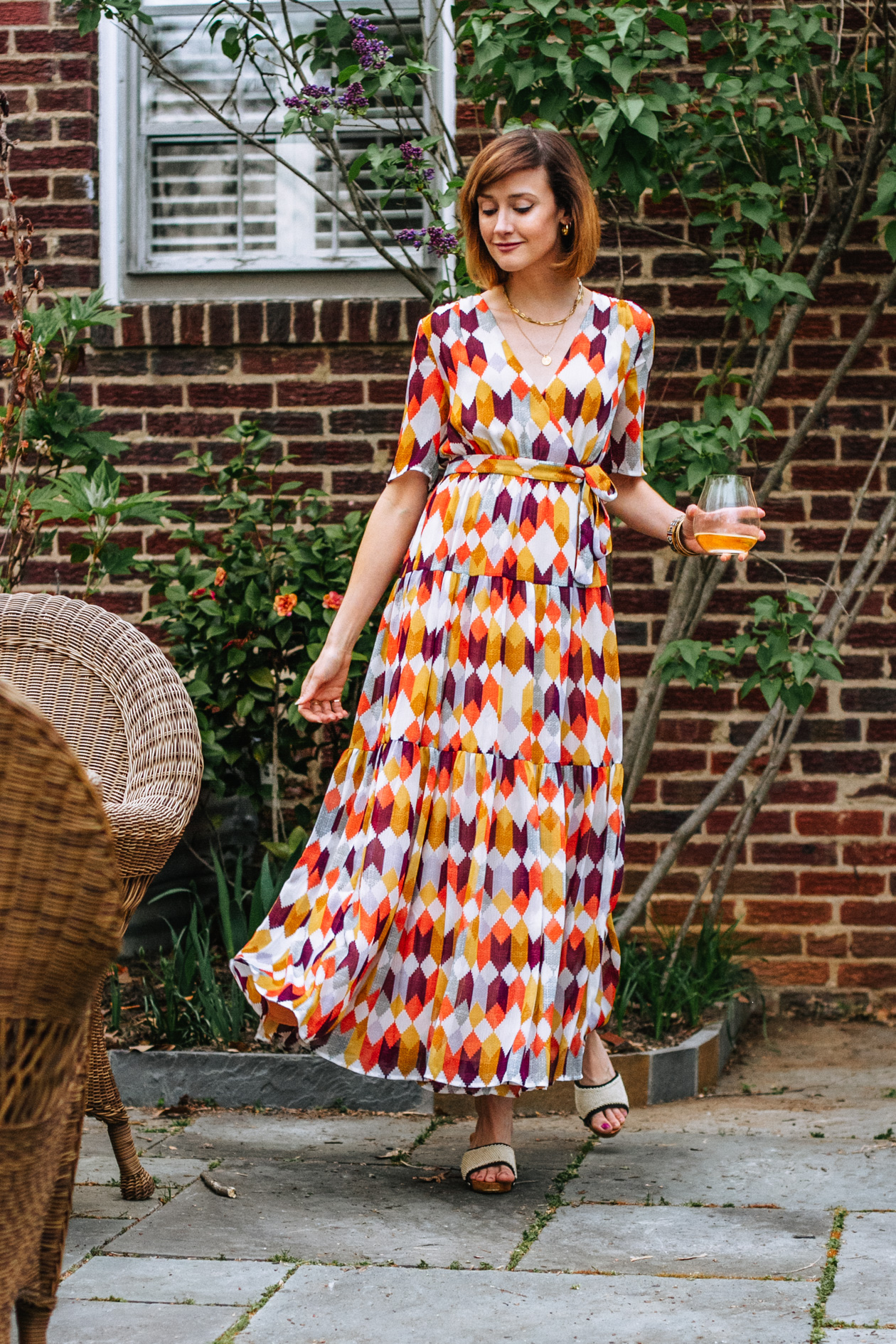 wearing & Other Stories earrings, She's Unique and Ana Luisa necklaces, Roller Rabbit dress (also love this one), Mejuri and Sezane rings, Hermes bangles, and clog sandals
Dress up.
Put on a pretty spring dress, throw on some jewelry, do your hair and makeup. Take some time and enjoy the process of getting gussied up. Look in the mirror, smile, and remember what life is like outside of sweatpants. Part of the magic of a night out is getting ready and the anticipation of the evening to come.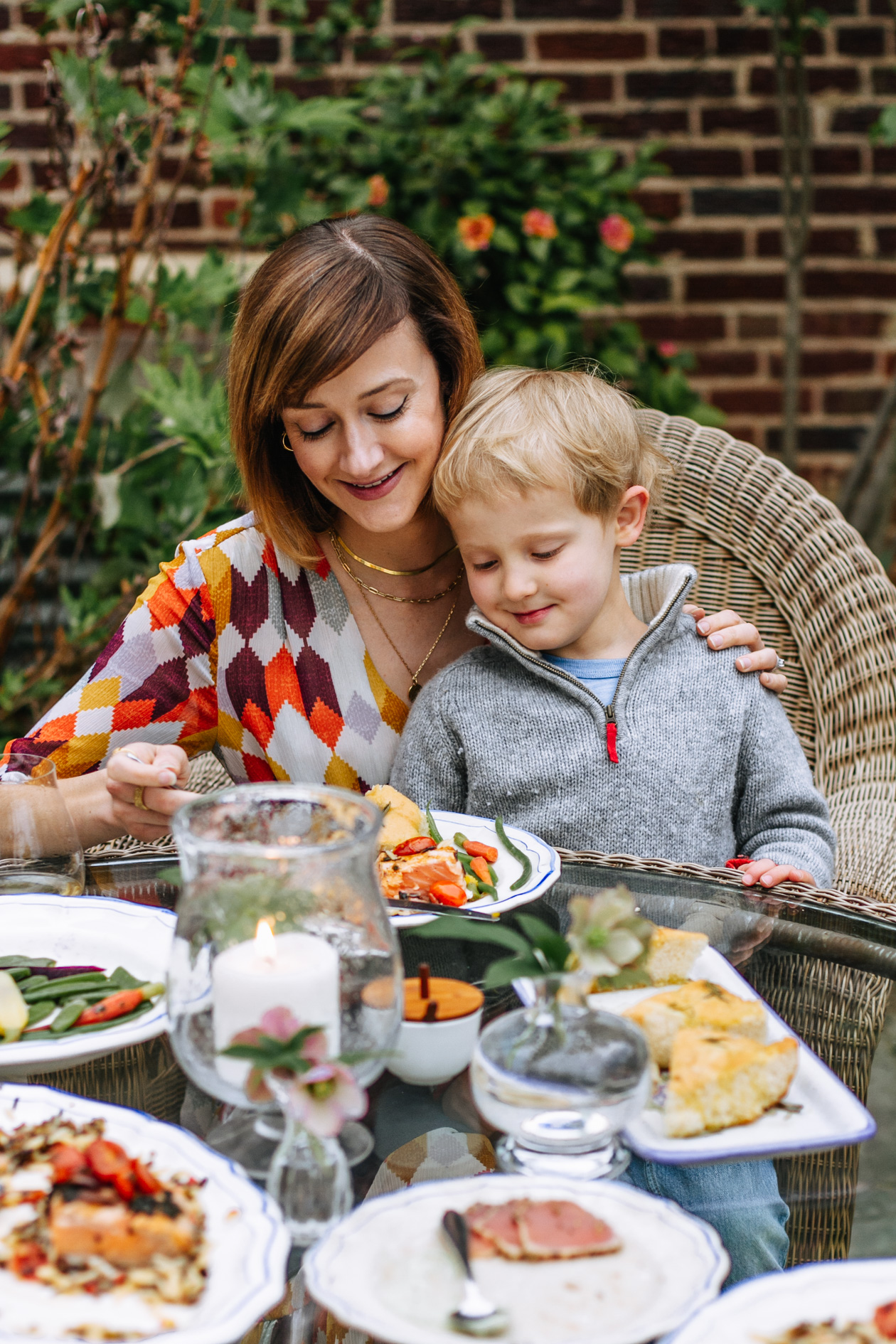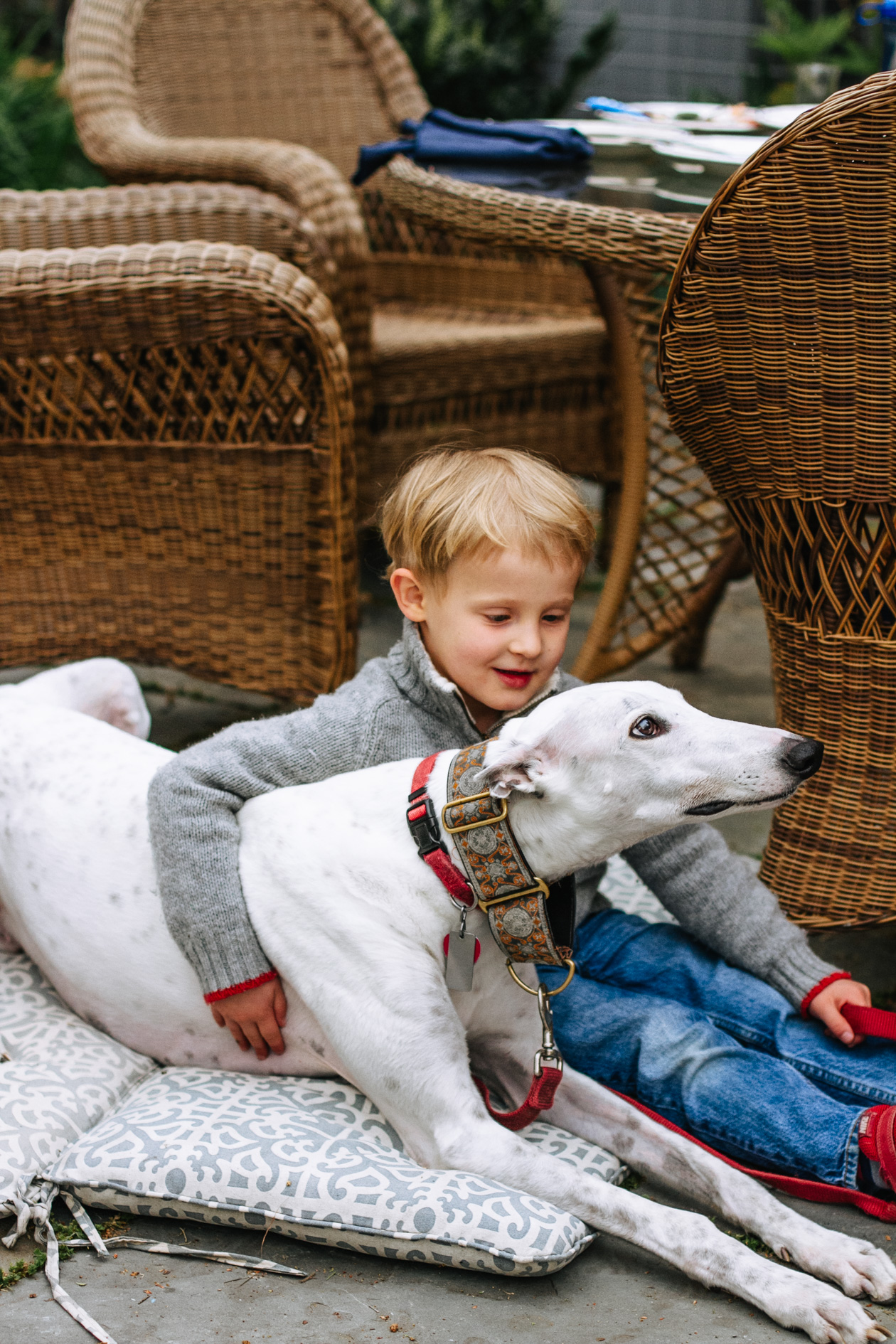 Turn off your phones. 
I cannot emphasize this enough. Take a break from the news and all the unnecessary chatter and just focus on yourself and your loved ones. We all need an escape right now, even if it's within the comfort of our own homes.
Thank you Susan Gage Caterers for providing our lovely dinner for this story.