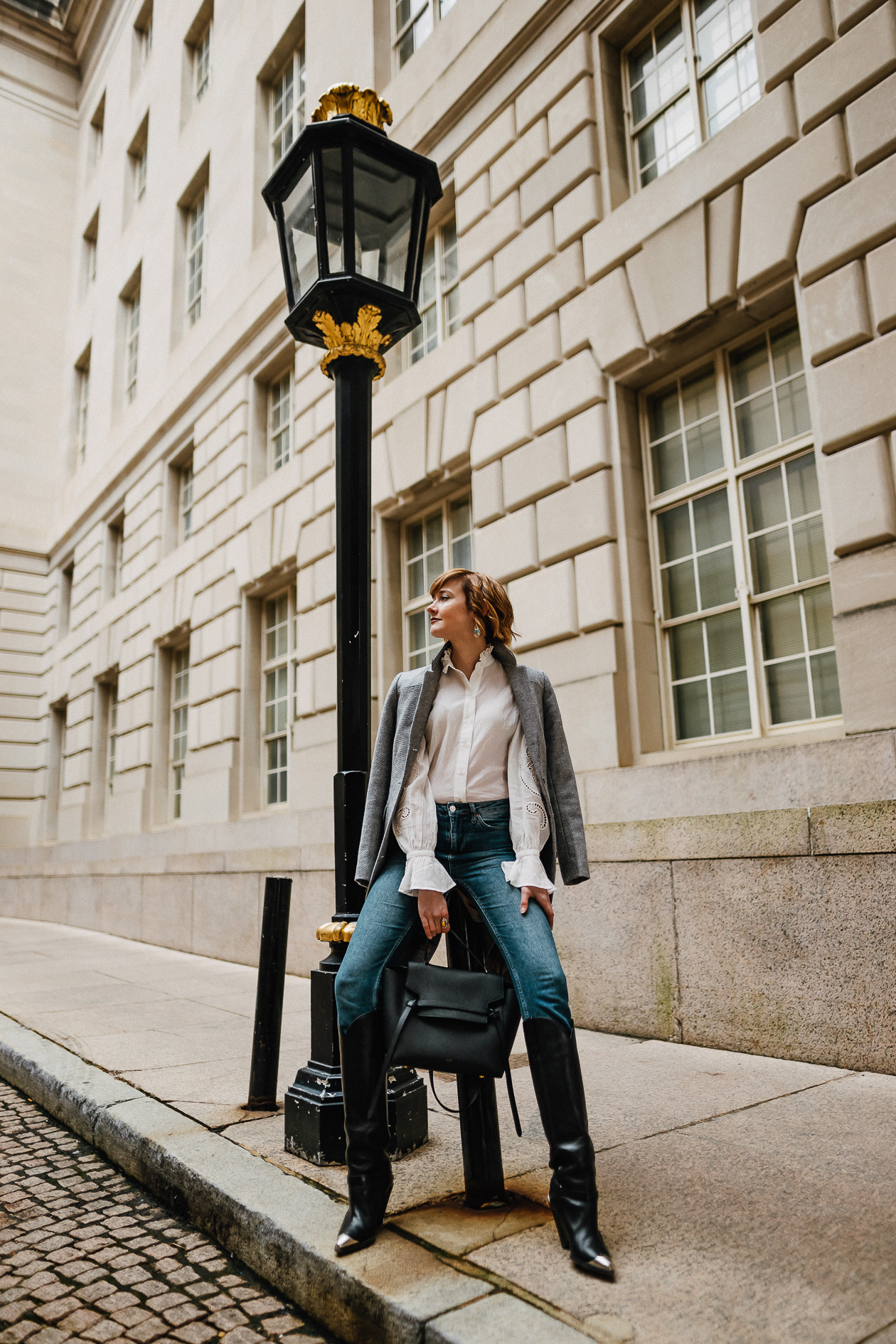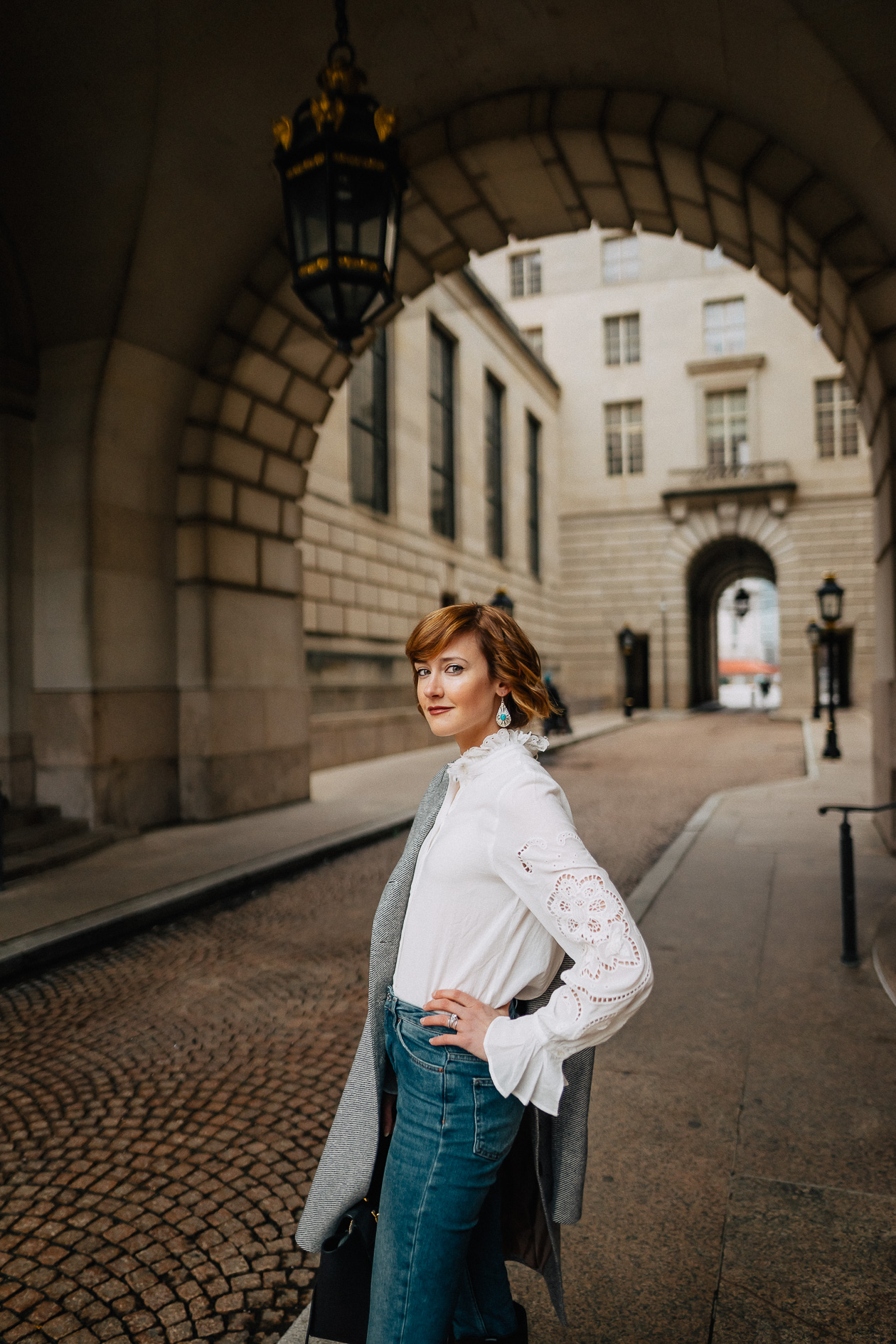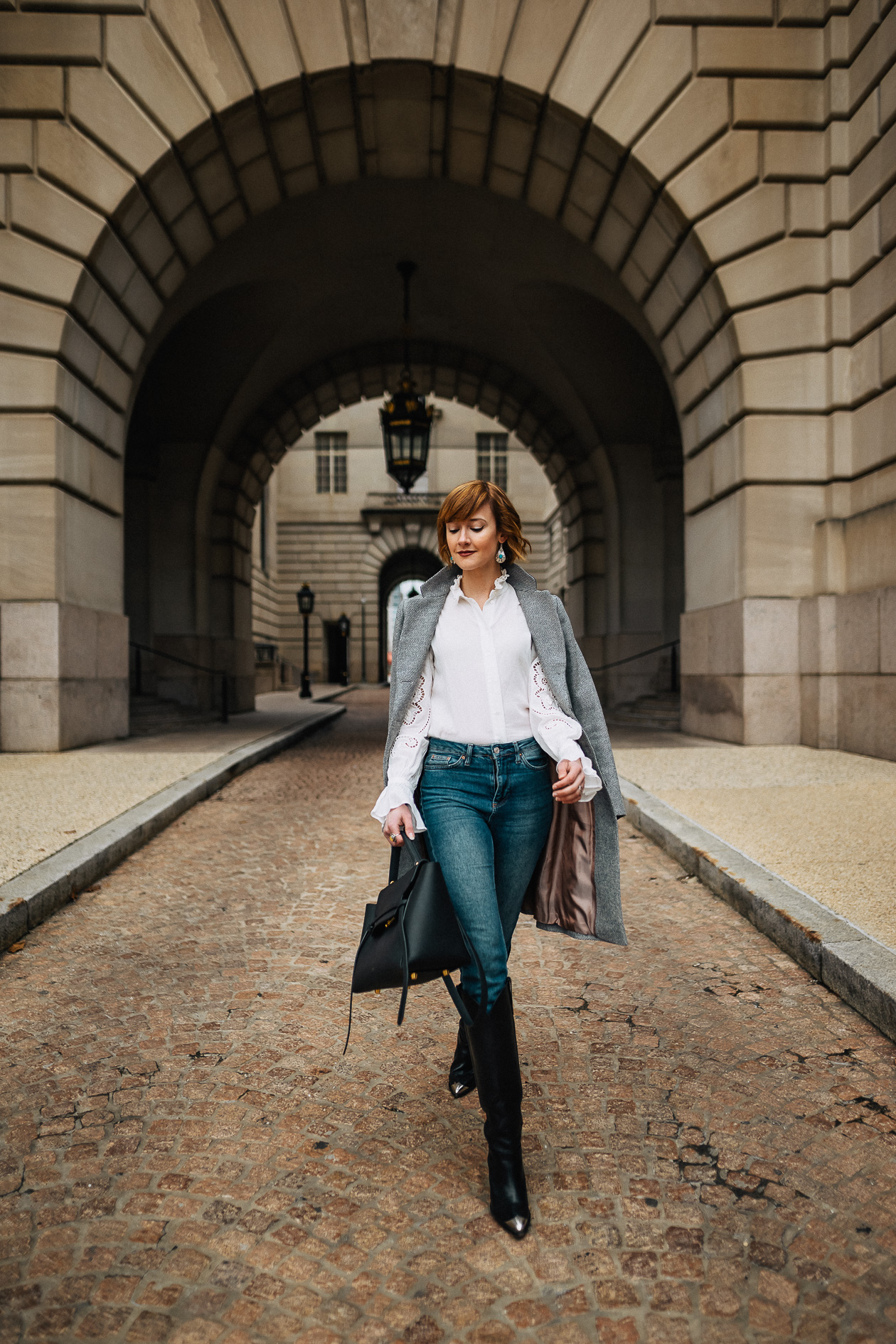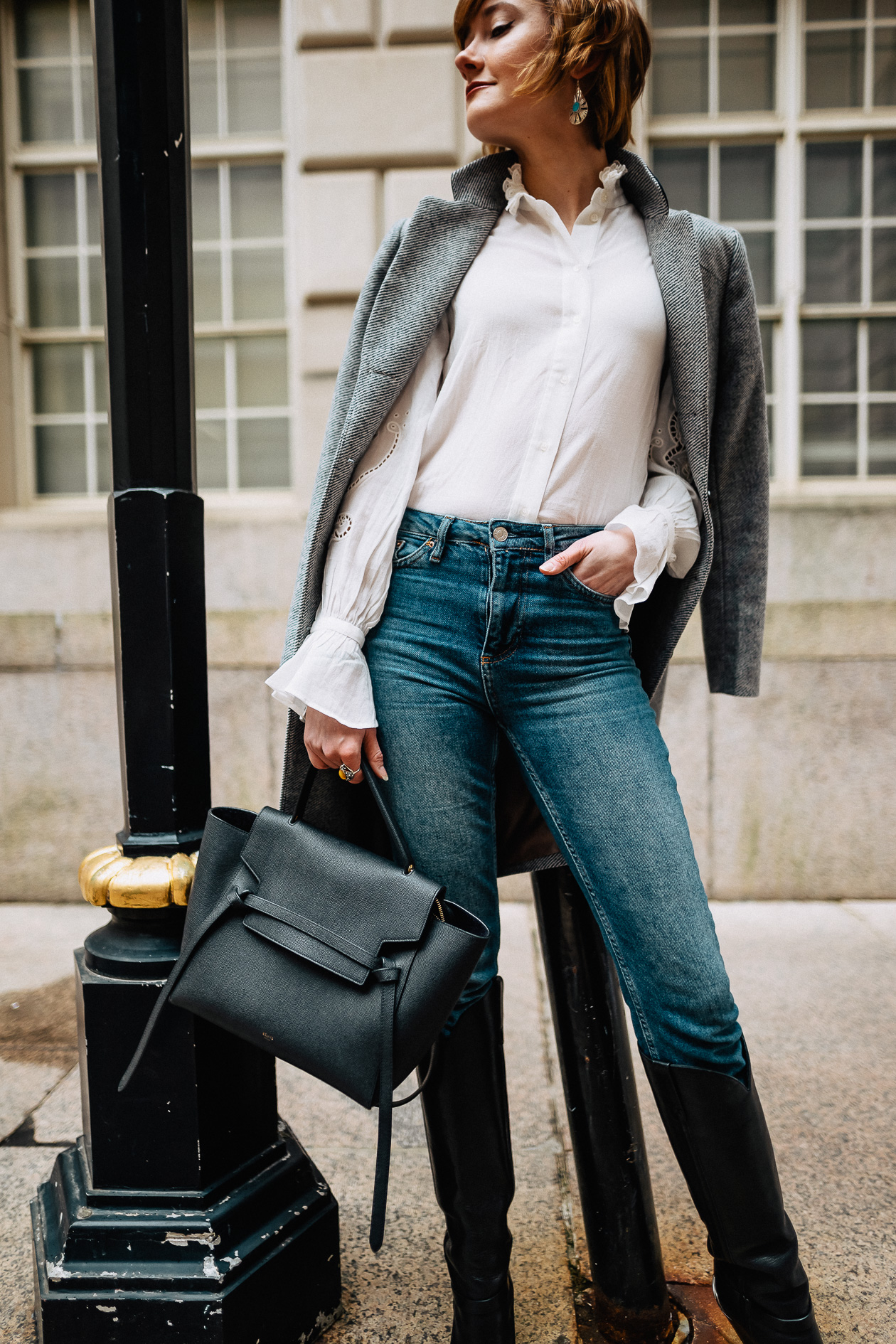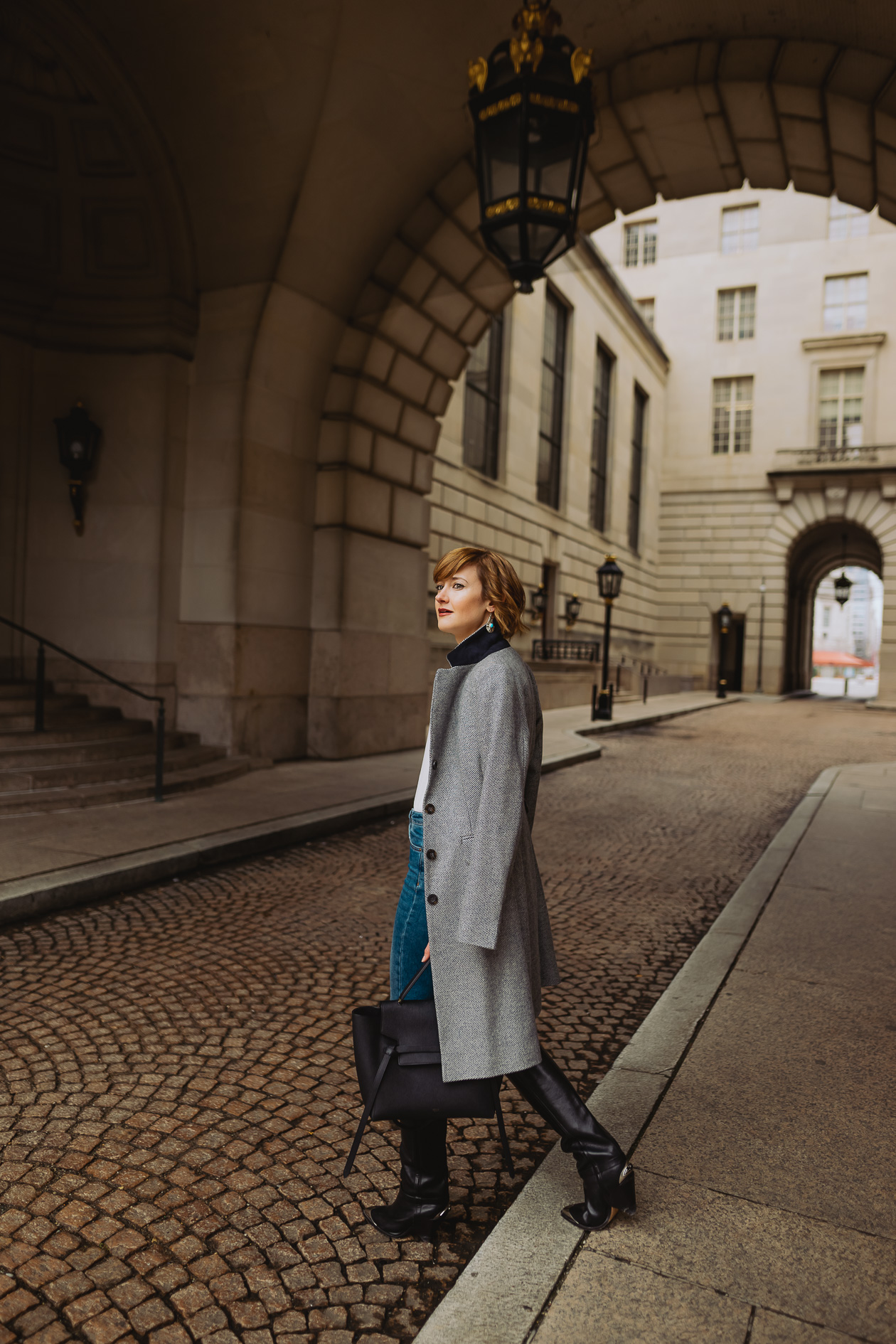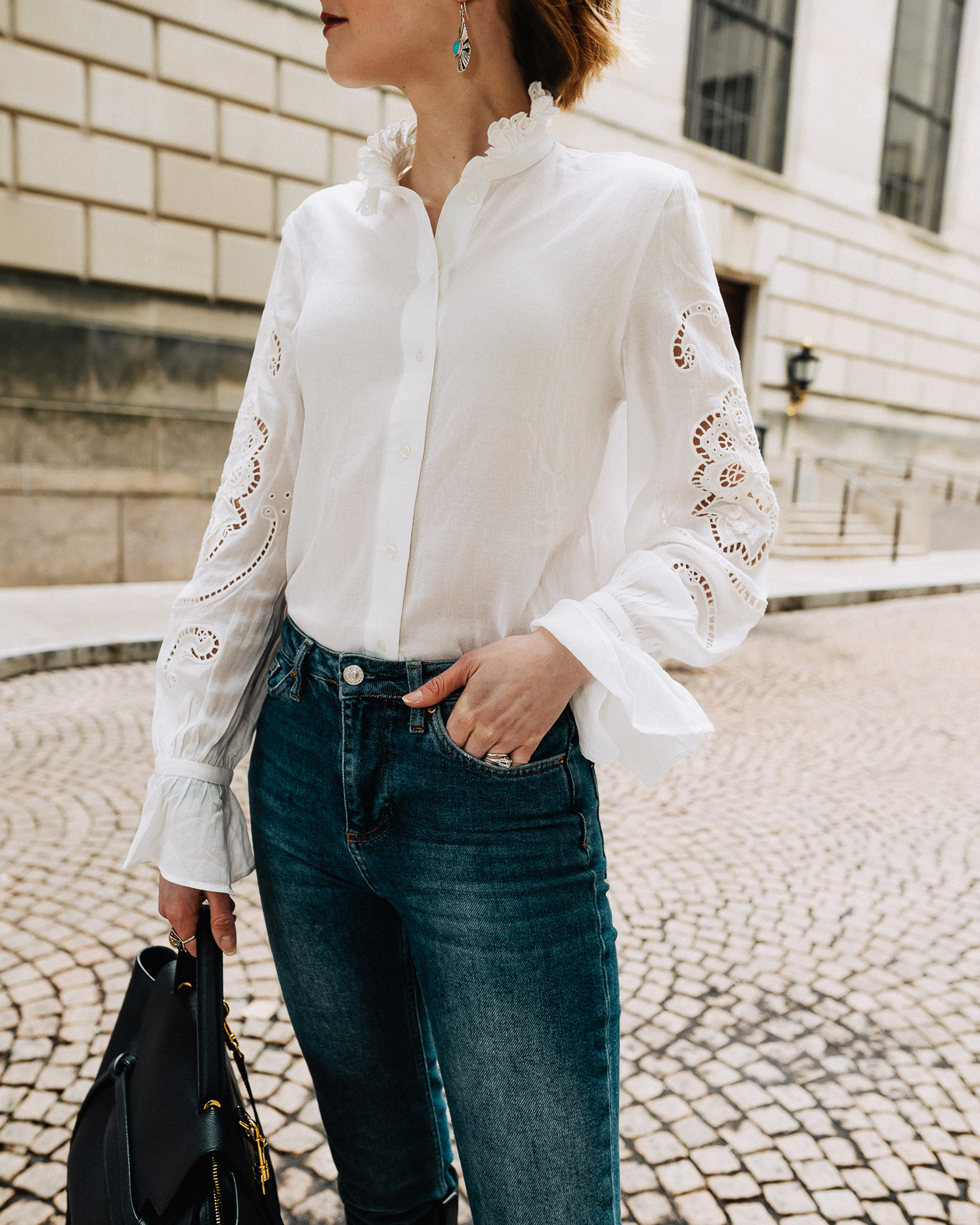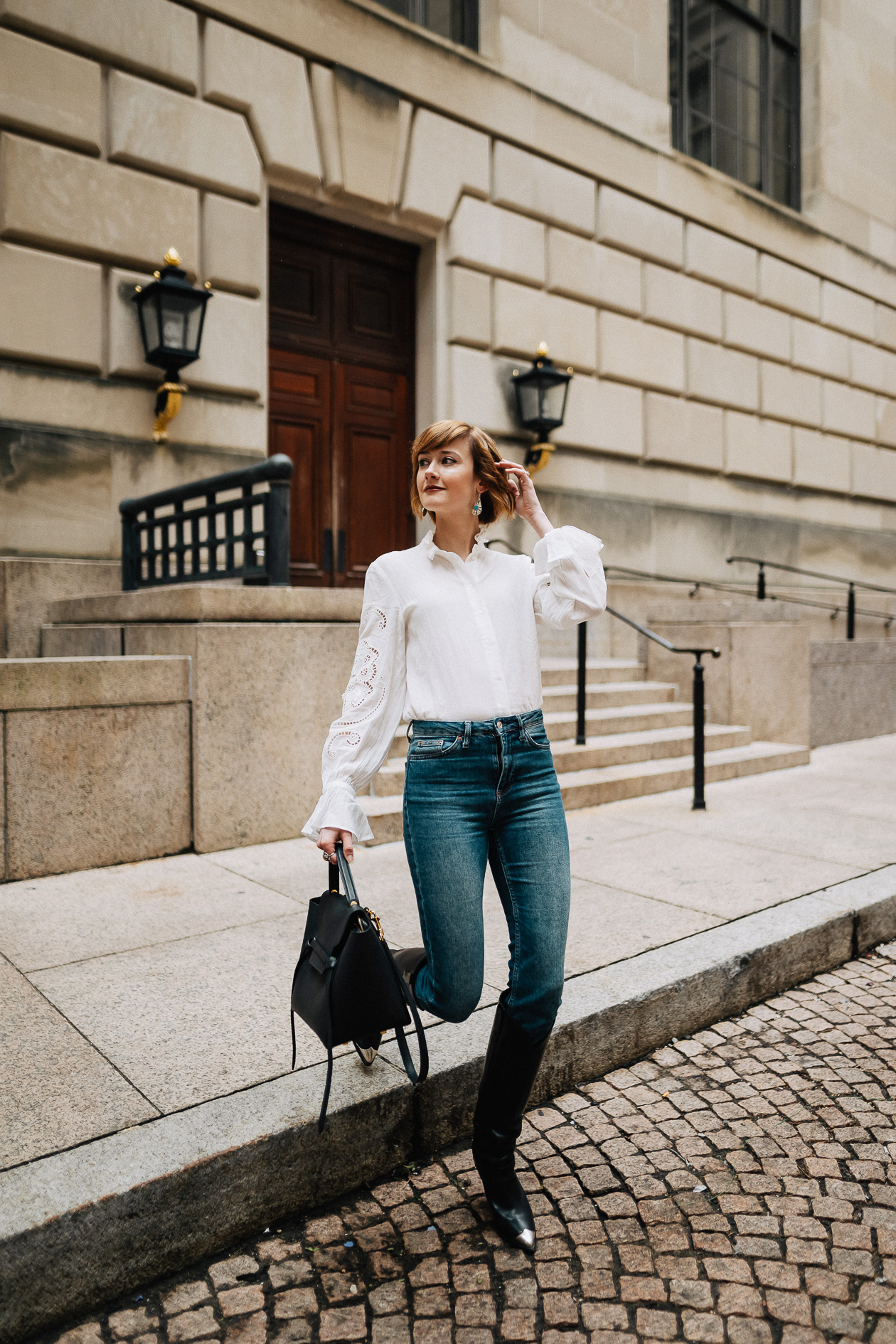 One of my favorite things about DC is all the little spots that look like they could be in Europe. It's a well-known fact that a distinct portion of DC was designed by a Frenchman, so it's easy to find buildings and streets that resemble those of Paris. This little alleyway is one of my favorites. Running in between the Andrew Mellon Auditorium and the William Jefferson Clinton Federal Building, this cobblestone walkway is a hidden gem off the normally tourist-ridden Constitution Avenue. Also a great spot for photos when your outfit is decidedly European-inspired. French and Scandinavian girls rocking pretty puffy-sleeved blouses have been dominating my saved instagram folders lately, so I knew I had to have this blouse the moment I saw it. I styled it with this light Katherine Hooker tweed since we've been going through a cold snap lately, but I can't wait to show off the eyelet detail as it warms up this spring!
& Other Stories blouse (c/o)
Katherine Hooker coat
high-waisted jeans
Isabel Marant boots (more Isabel Marant boots)
Celine bag
Photos shot by Pablo Raya at Andrew Mellon Auditorium.