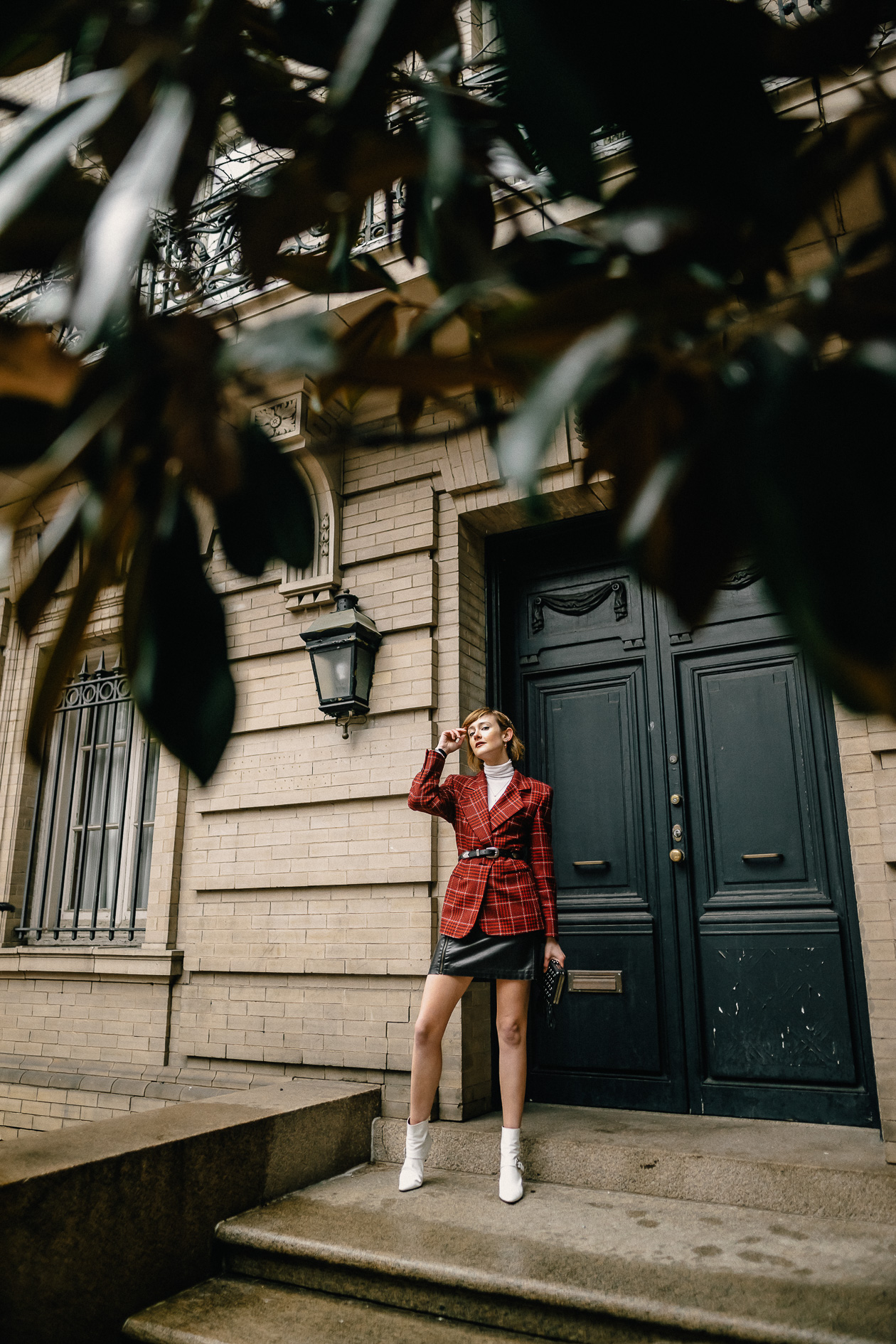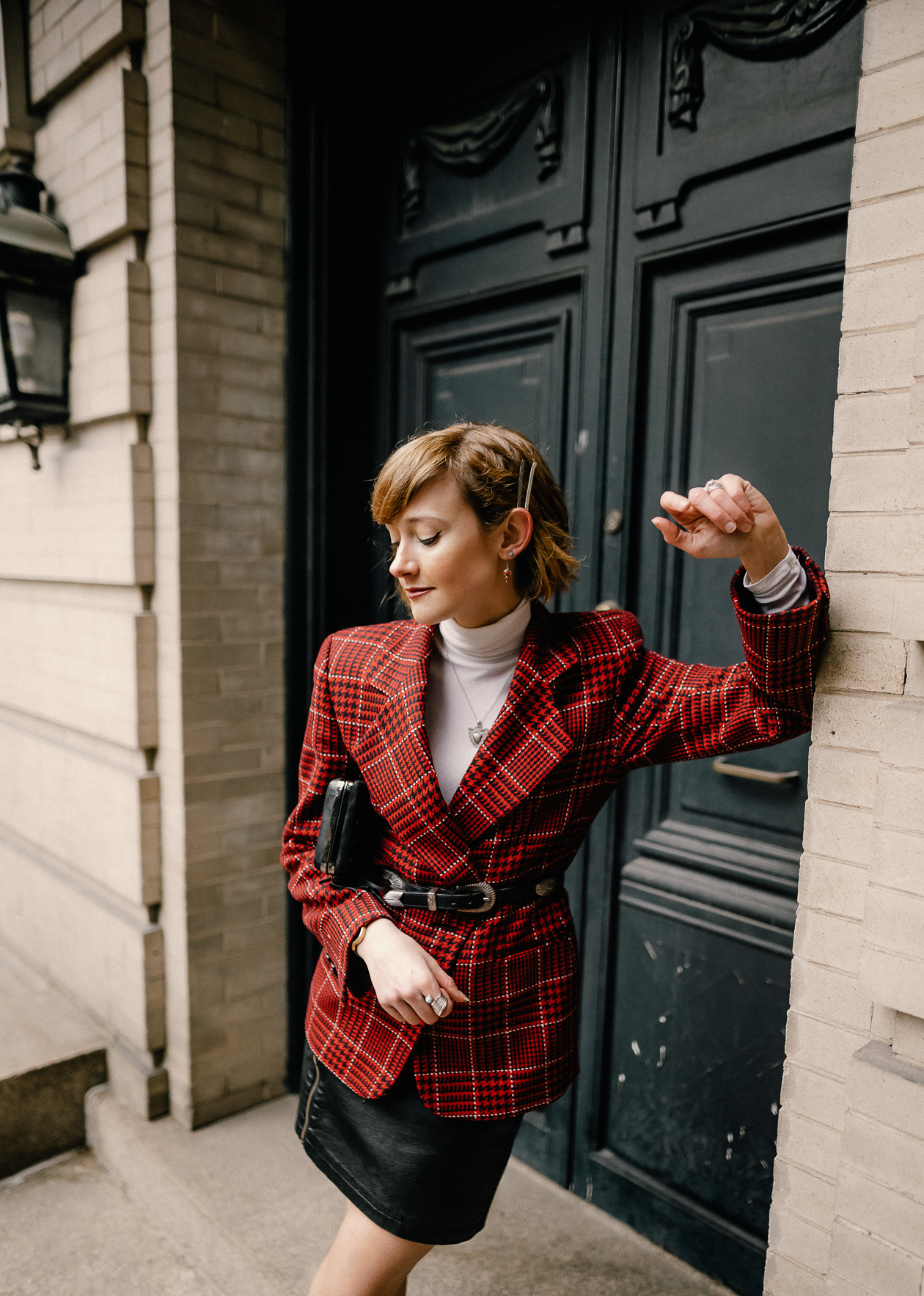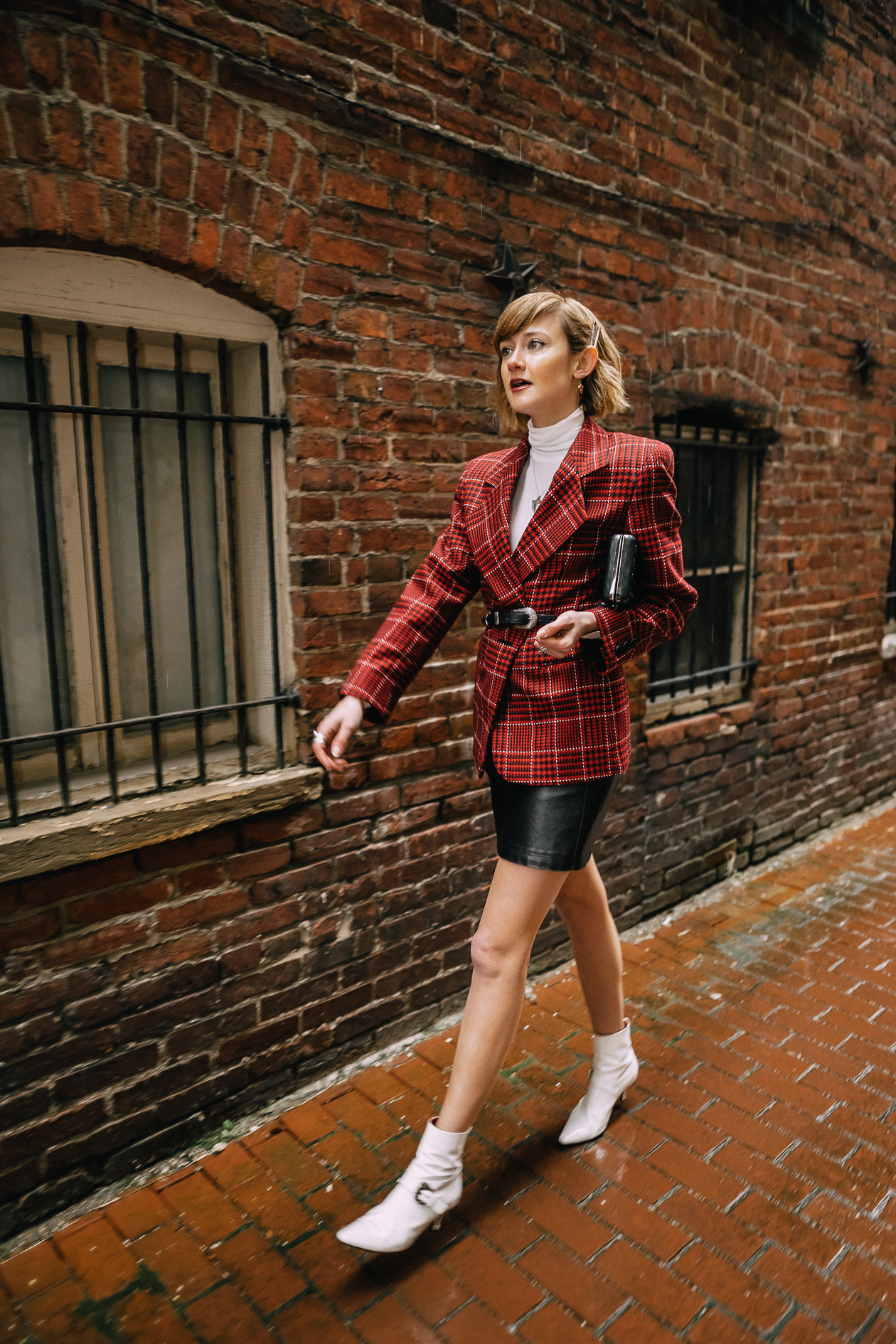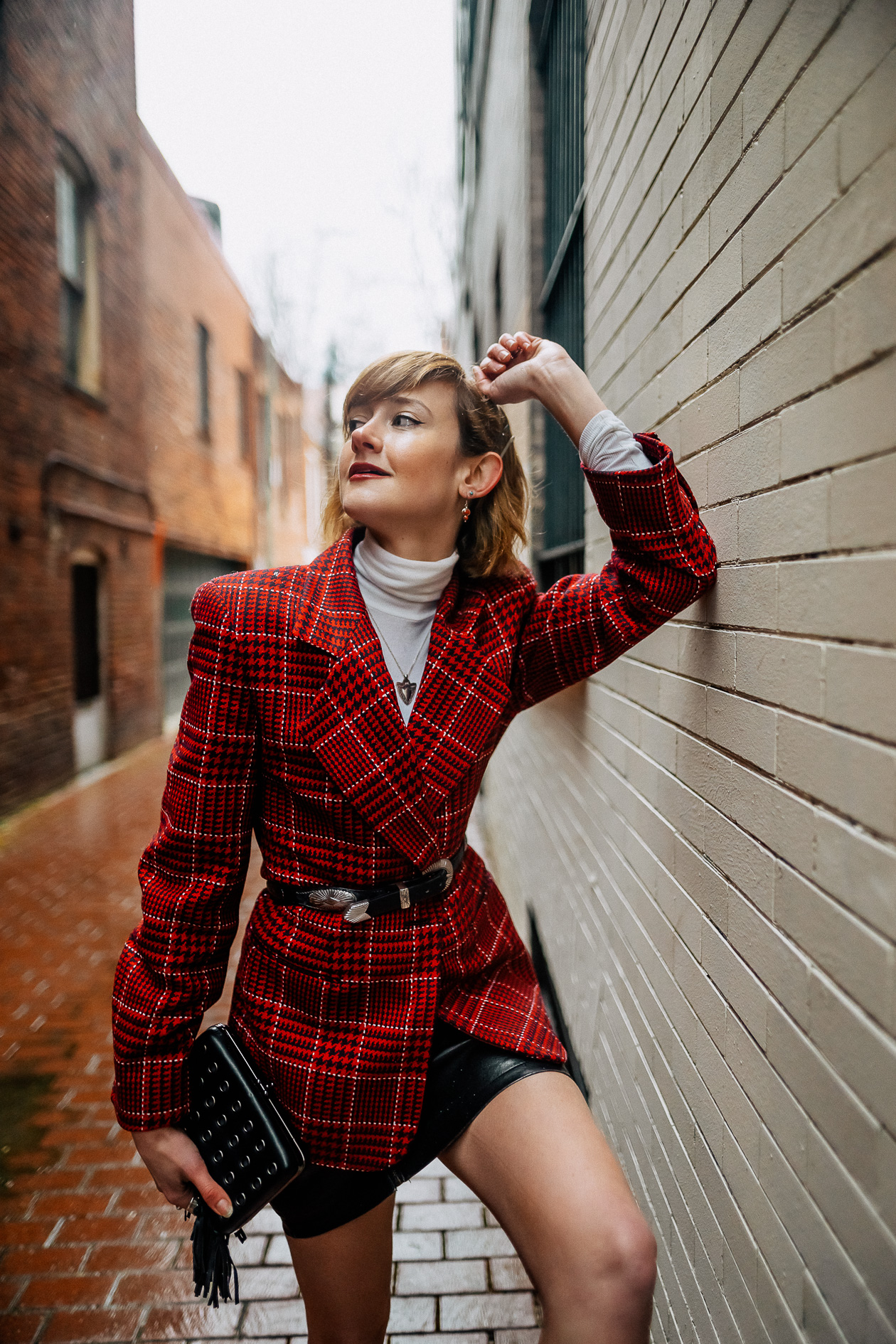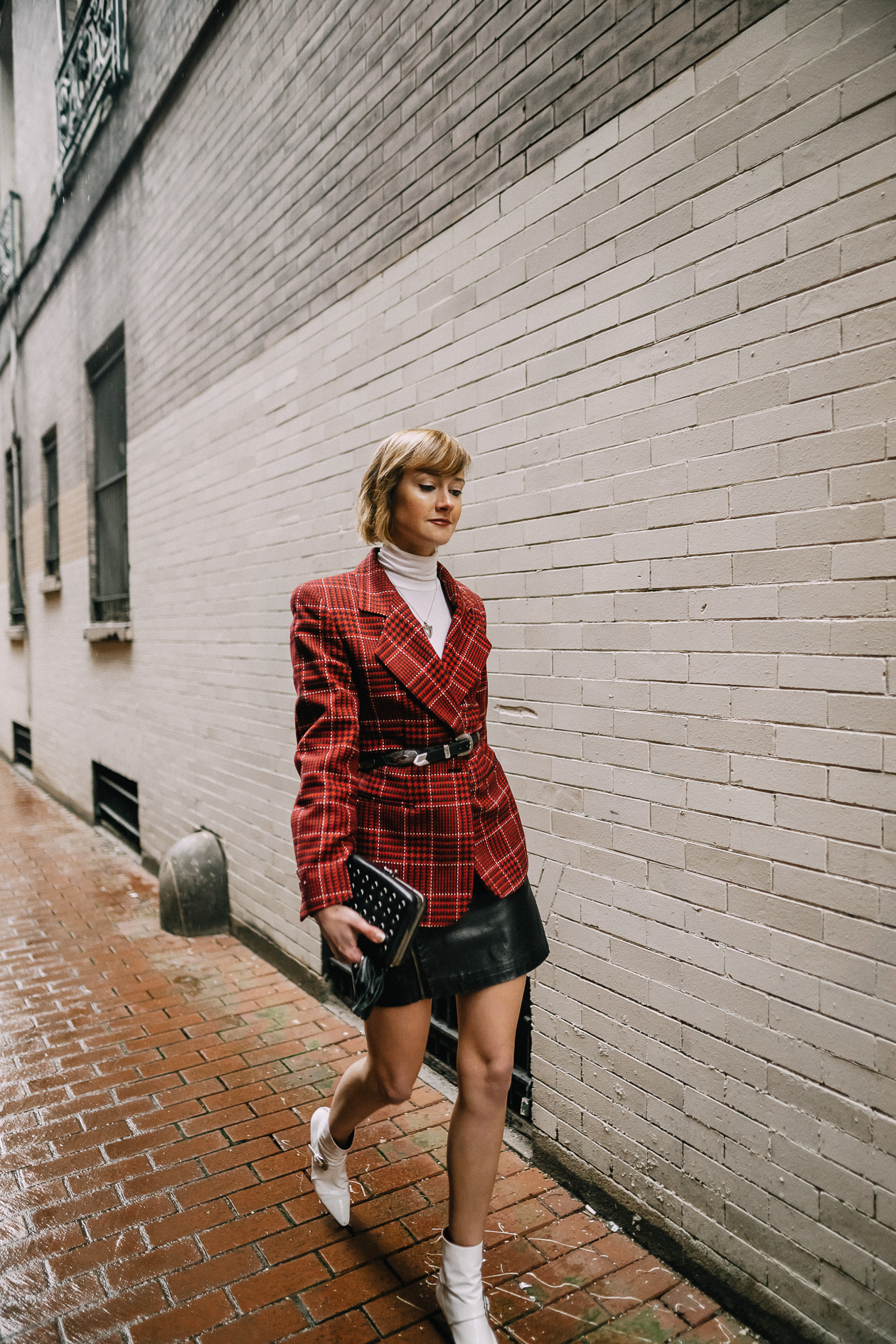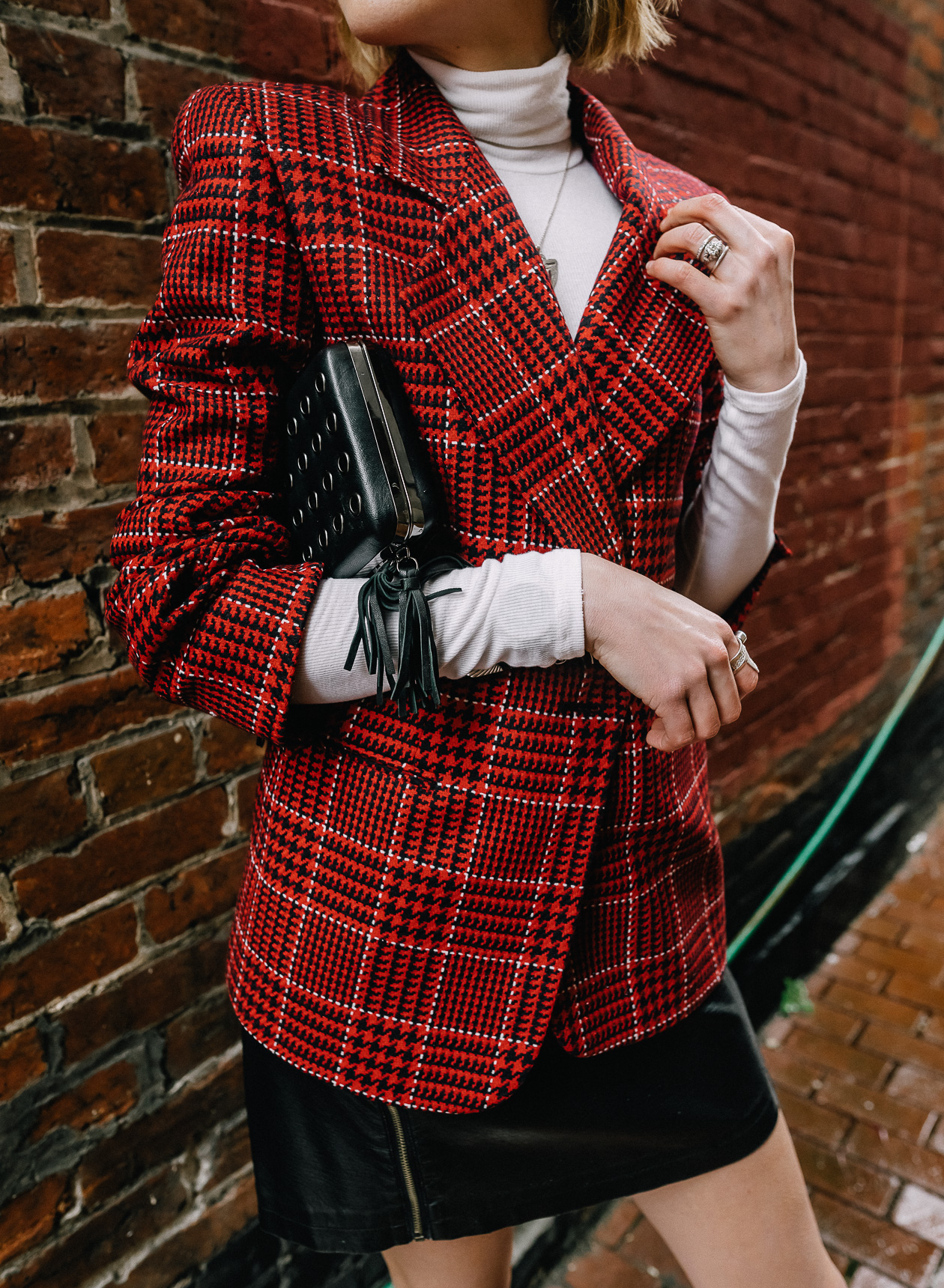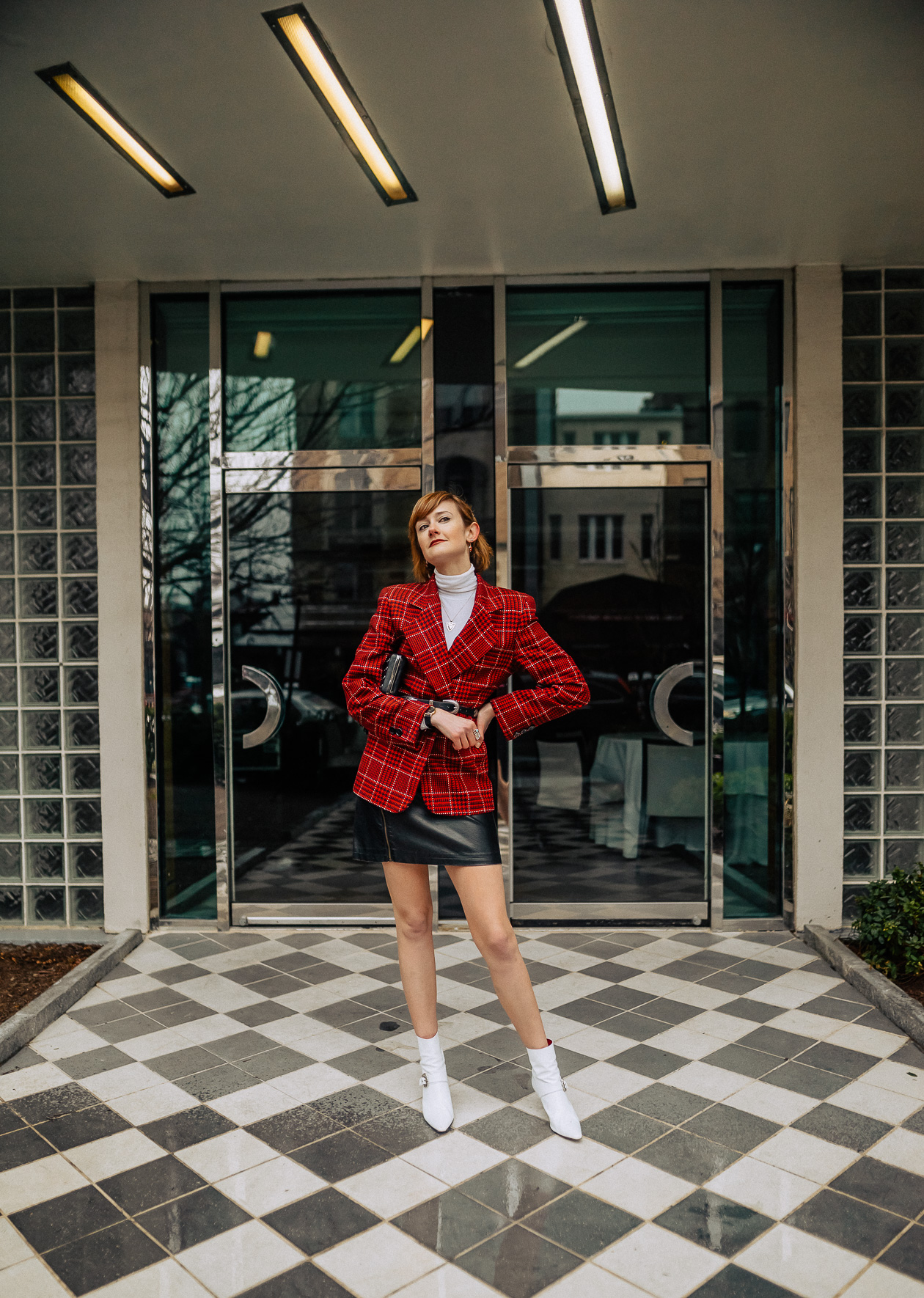 What's your damage Heather? My mind instantly went to the classic dark comedy, "Heathers" when I saw stumbled across this blazer. One of my favorite '80s fashion films, this movie probably ingrained my deep deep love of broad-shouldered blazers. Everyone from Balenciaga to Marc Jacobs has been sending them down the runways lately, but I think it's Isabel Marant's styling with a western belt that I like best. This look came together organically with the trends I'm into at the moment (hair pins included), but I'm really feeling the preppy/rockabilly vibes I ended up with. How do you feel about the '80s blazer coming back into style?
Fromm 1907 hair pins (more hair accessories)
vintage plaid blazer
Reformation turtleneck
western belt
leather skirt
Dorateymur boots
Topshop fringe clutch
Photos shot by Pablo Raya in Dupont Circle.