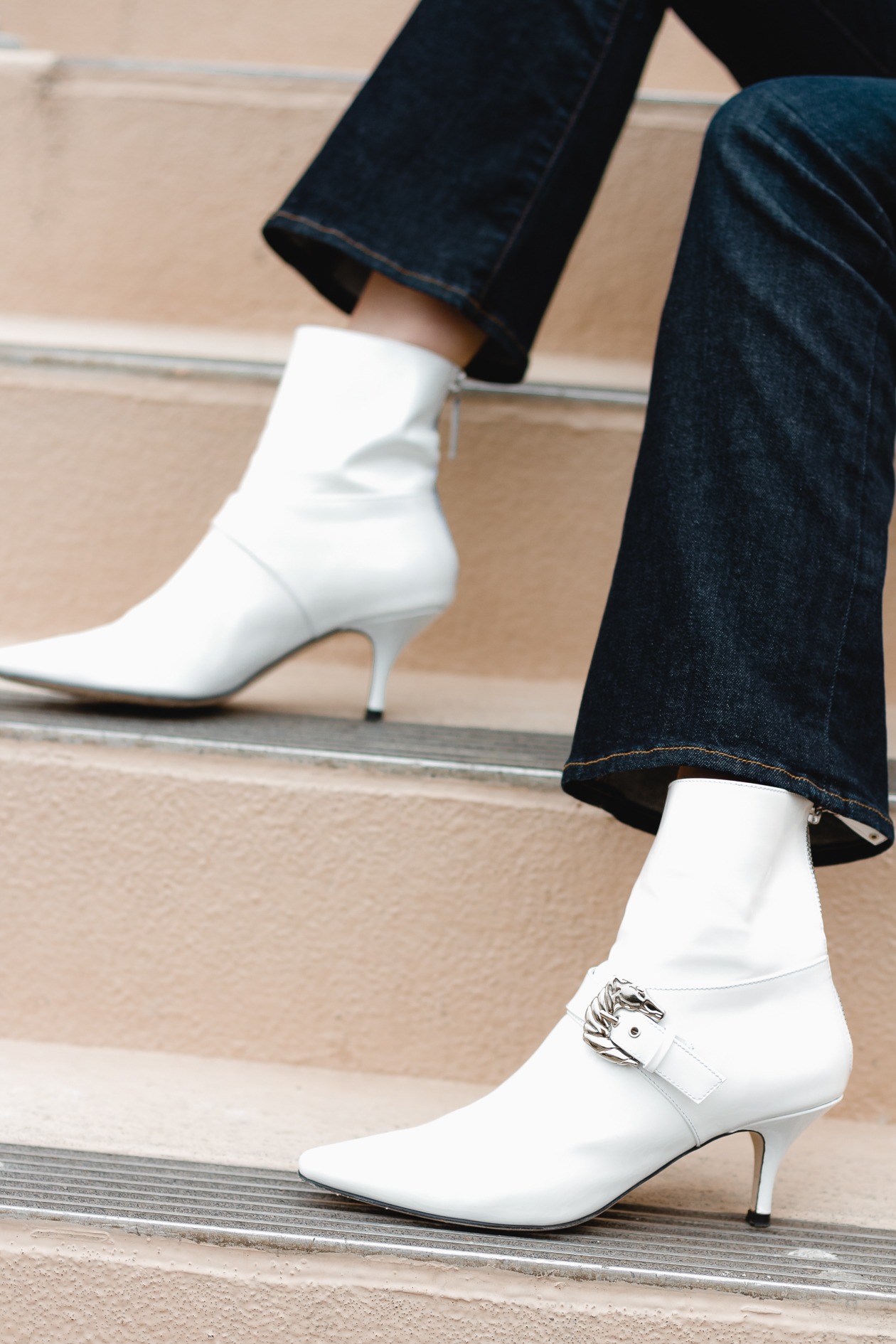 Have you ever bought something a little bit over the top, but ended up wearing it more than you ever expected? Shopbop just started their last 'Buy More, Save More' Sale of the season and this is when I usually find my favorite unexpected staples that I end up wearing for years. With code 'MORE18' you get up to 25% off regularly-priced items and up to 75% off sale items, so it's a great time to get one of those splurge pieces you've been mulling over all season. I bet all of us have at least one of those dream pieces we're totally coveting, but haven't bought yet because we can't decide if it's practical enough. I'm going to show you 4 splurge pieces below that I've totally gotten my money's worth out of, despite not being the most 'conventional' buys.
White Ankle Boots
Better than your average black ankle boot but equally versatile, I love wearing white ankle boots with everything from jeans and a blazer to a funky leather skirt. The pair pictured above has been one of my all-time, favorite buys this year. Oh, and you're in luck because it's currently on sale! More cool options below.

---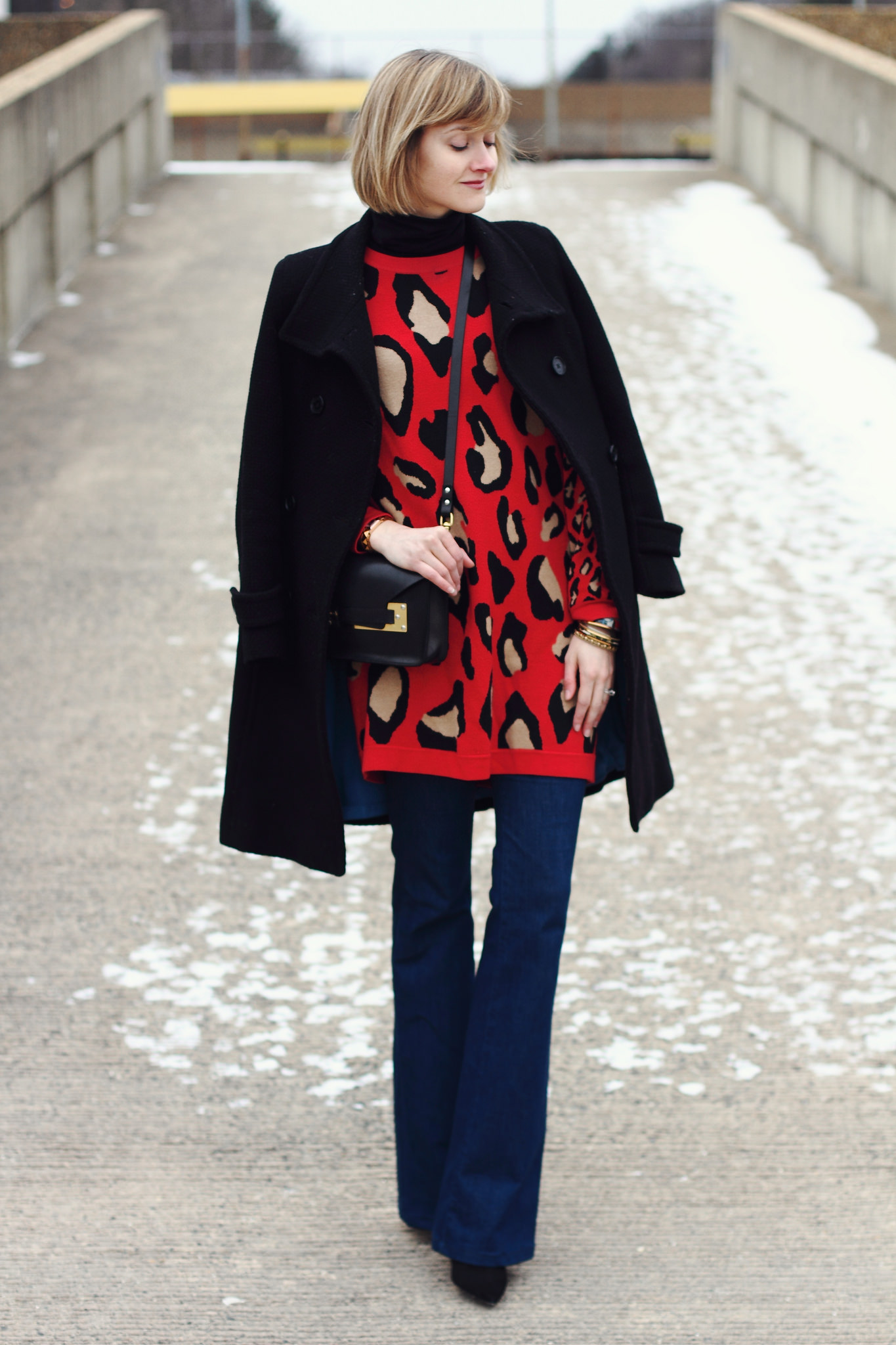 A Leopard Print Knit
I bought this sweater ages ago and even though it's animal print, it never seems to go out of style. It was a bit of splurge at the time, but I managed to snag it on sale and the quality is amazing. Lo and behold, leopard print is a big trend this season and I plan to be wearing it a lot! This one is my current fave. More below.

---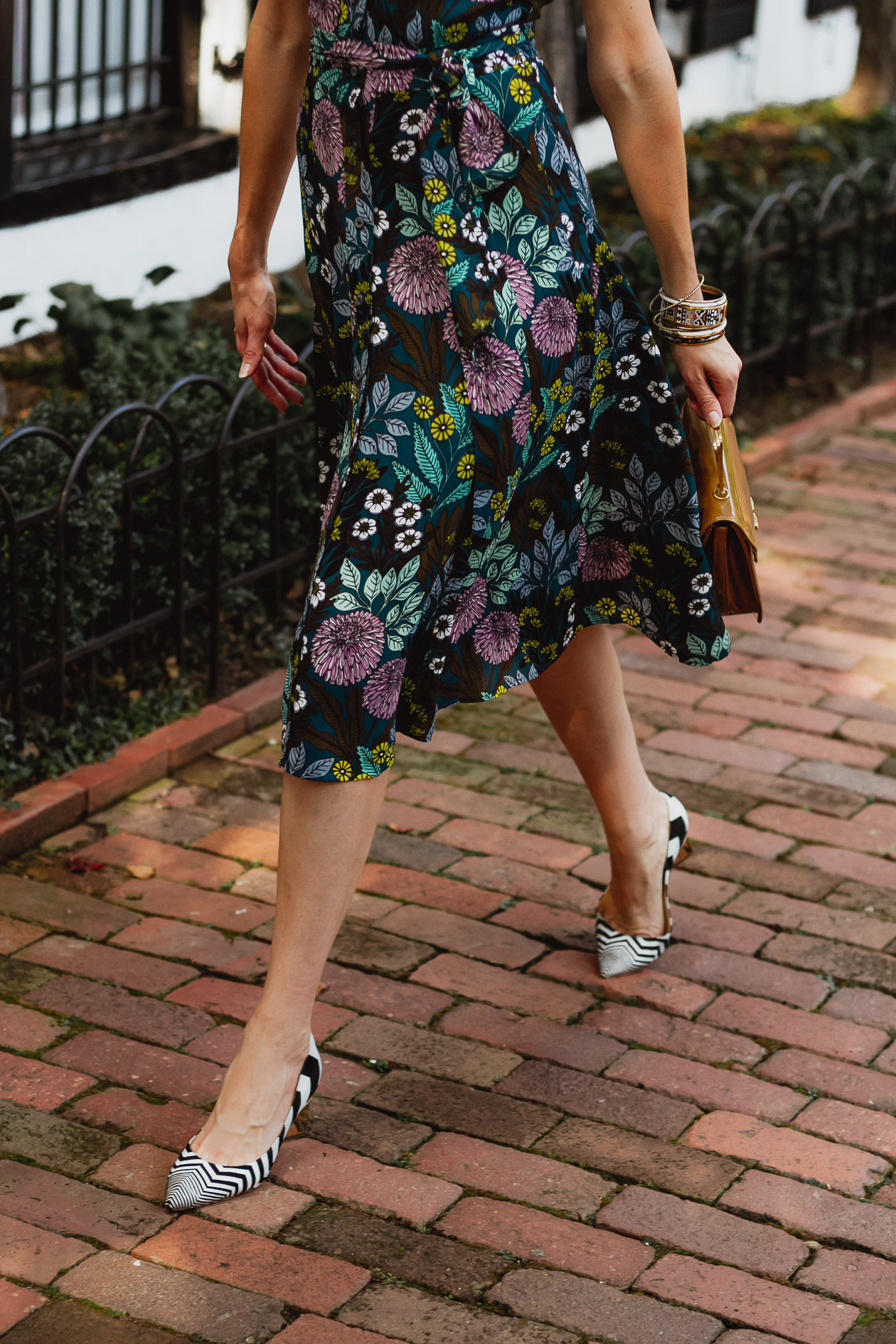 Jazzy Kitten Heels
A super practical heel height, but never boring, I wear these fun kitten heels to work, parties, brunch – you name it. They're great for traveling, too, because they'll take you from walking around town straight to dinner without skipping a beat (zing!). Wear them with a simple sweater and skinny jeans combo to add a little something extra or pair them with another eye-catching print like I did for the ultimate pattern mix. Right now I've got my eyes on these gorgeous court shoes that would be perfect for a holiday party.

---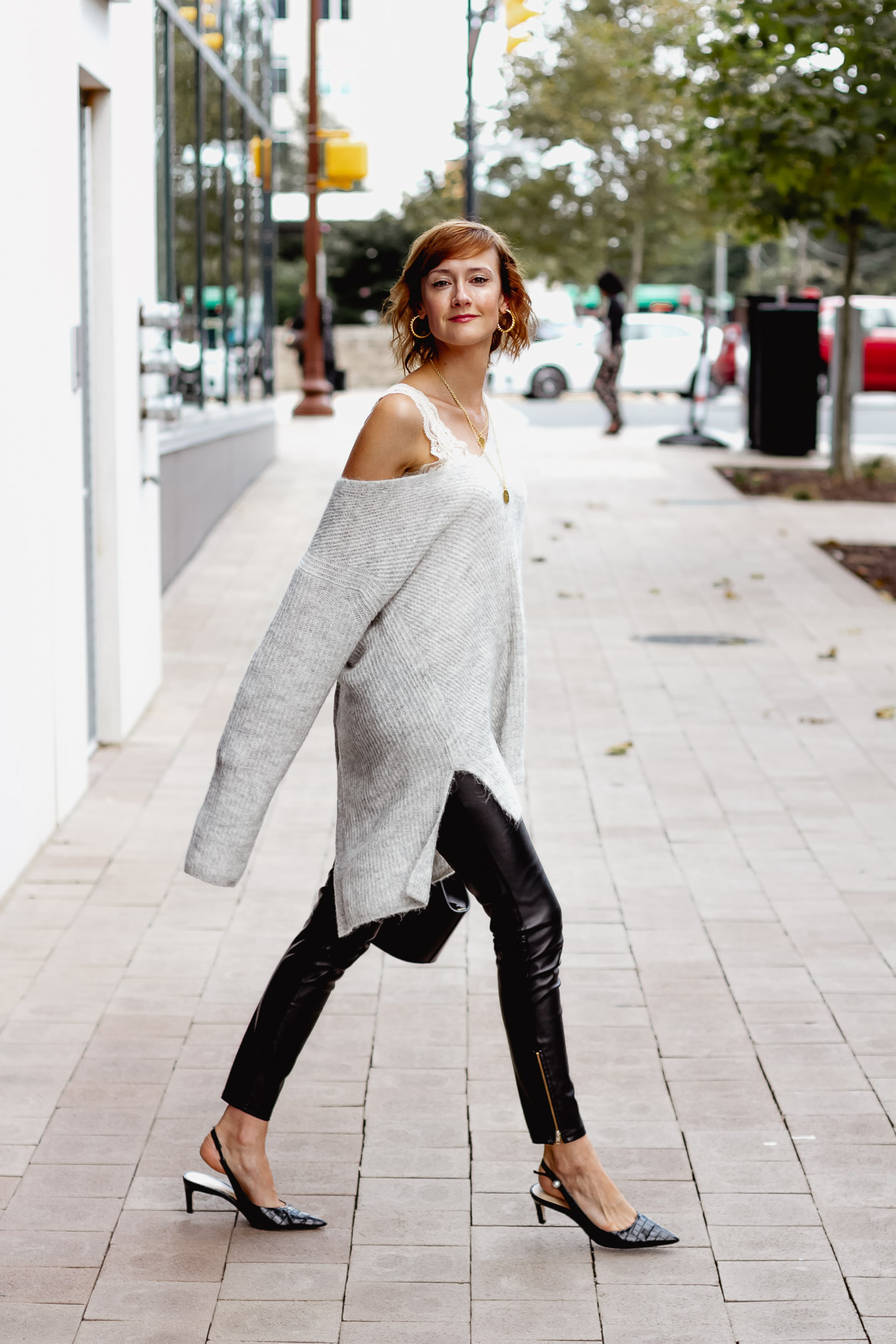 Leather Pants
You don't have to be Mick Jagger to make leather pants work. Oftentimes, it's with the simplest ensembles that they look most chic. I love wearing mine with oversized sweaters and pumps in the winter time to make my cold weather outfits just a little bit more elevated. Leather pants are always an investment piece and the best ones rarely go on sale, so the Buy More, Save More Sale is the perfect time to snap them up!

The sale runs until the 25th so don't wait too long to shop! Happy Hunting!