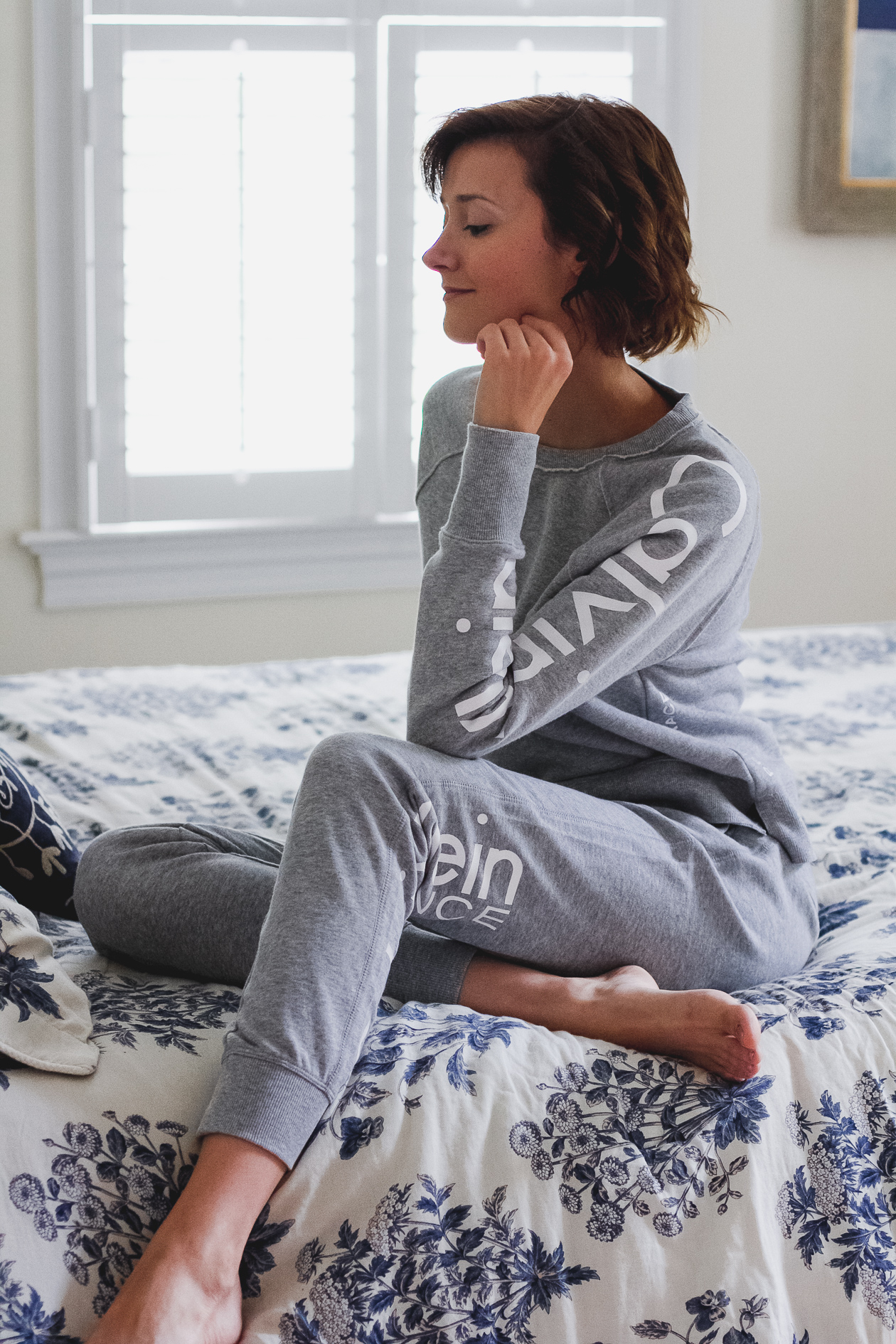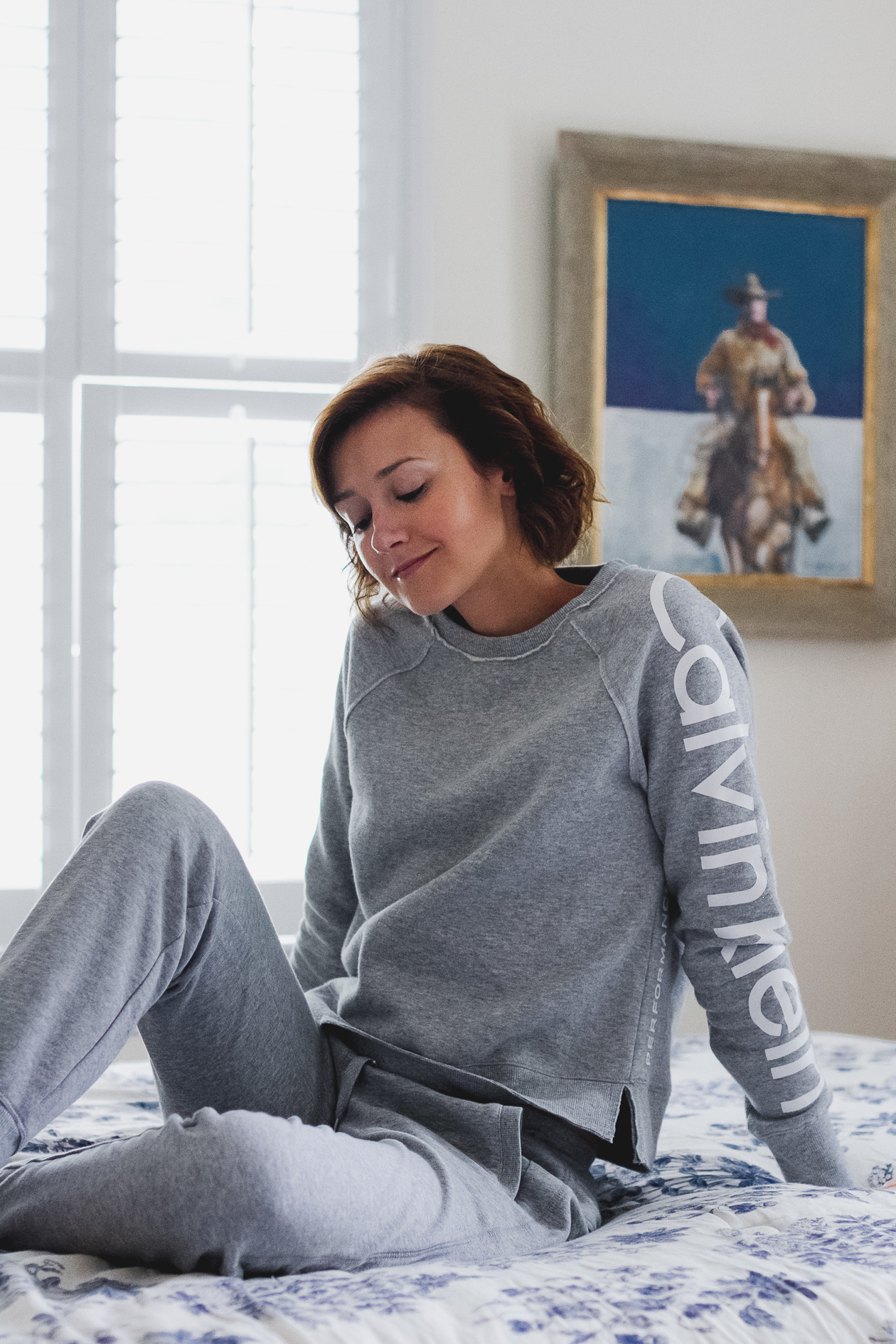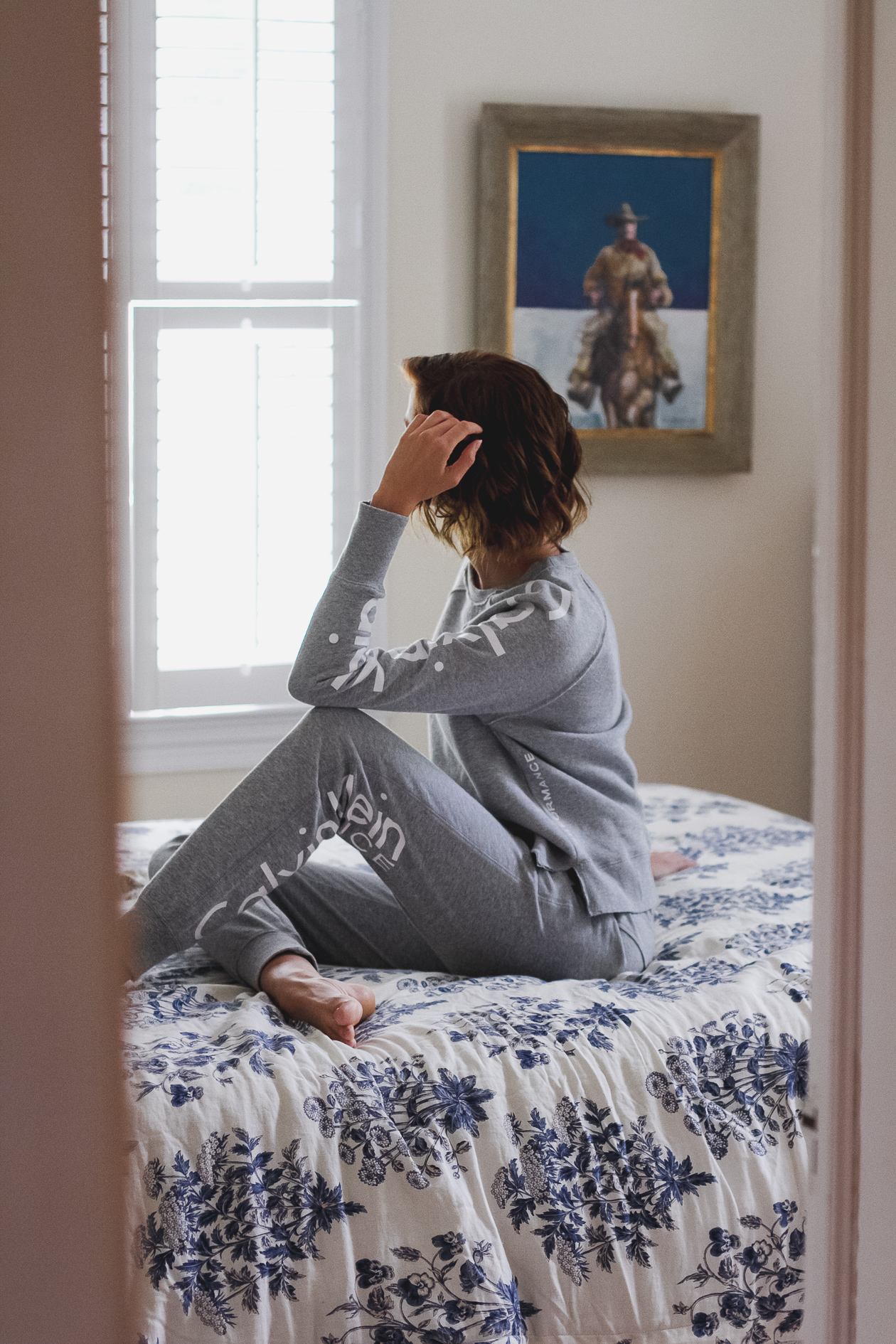 Getting fun trendy stuff is great and all, but there's something to be said for stocking up on the basics. I've been Marie Kondo-ing the crap out of my closet lately and that involved getting rid of some really ratty loungewear I'd been holding onto for way too long. Marie specifically mentions not downgrading old clothing to loungewear status, but to take just as much joy from what we wear at home.
Outlet stores are the perfect place to stock up on new loungewear. Think about it. It's not imperative that they come from the most current collection and I almost find it kind of insulting to pay a premium for clothes I'll be padding around the house in. So when I attended Clarksburg Premium Outlets' recent VIP Reward Days: Summer of Likes event, I made a B-line for Calvin Klein. As a VIP Shopper, I got an additional 20% off, so for just under $200, I got the pictured sweatsuit, three cute tank tops, a super soft white t-shirt, a pair of shorts, and another pair of sweatpants. Pretty sweet deal, huh?
Meanwhile, my husband made out like a bandit at Under Armour, where he loaded up on running clothes, all of which were an additional 40% off already marked down prices. Even my son did well with a cute new pair of sneakers from Adidas.
There's loads of great stores here like Ferragamo, AllSaints, Thomas Pink, and Samsonite (luggage is another great one to shop for at the outlets). I'm already plotting my next trip back to snap up a couple bags I had my eye on at Tory Burch and Ferragamo!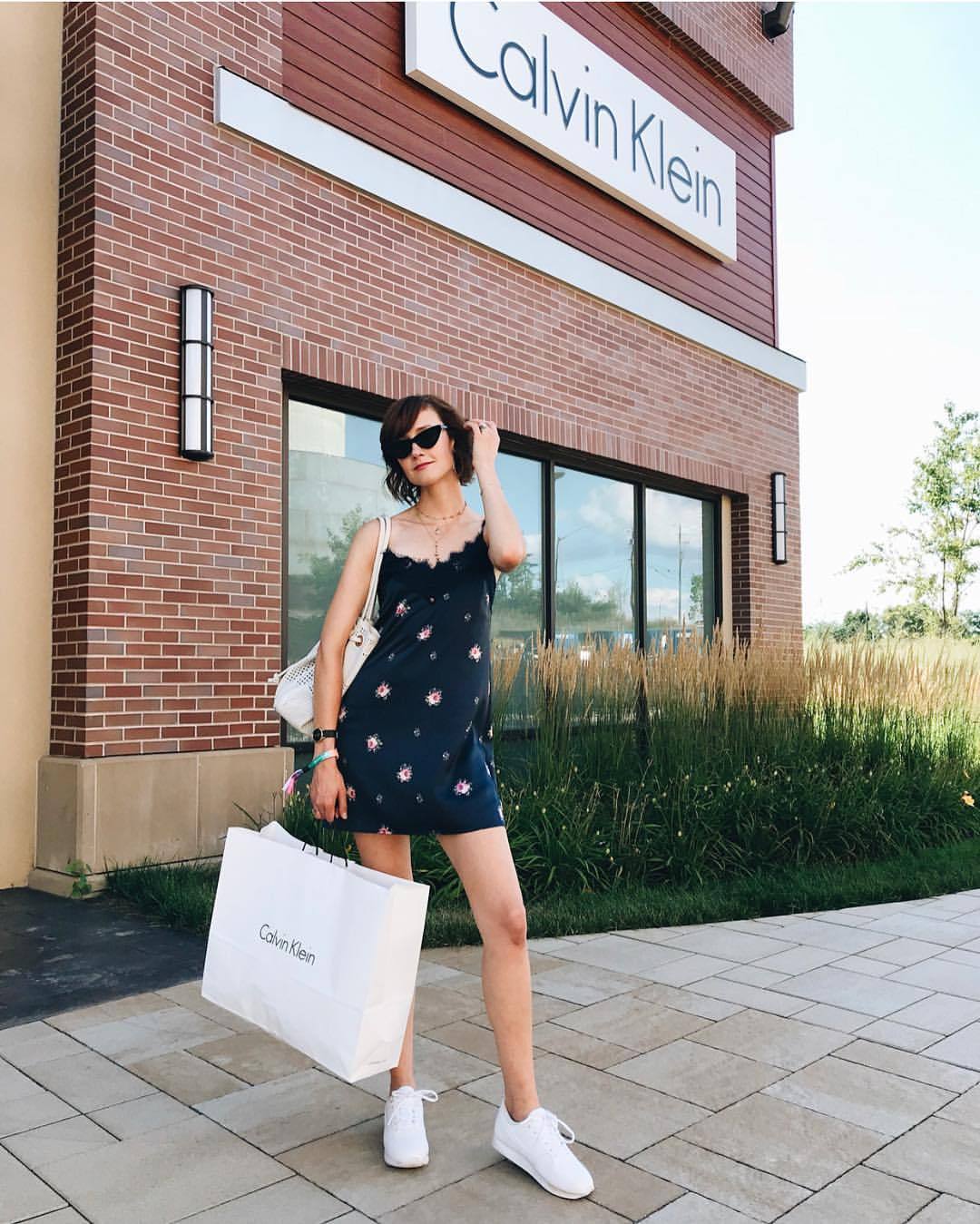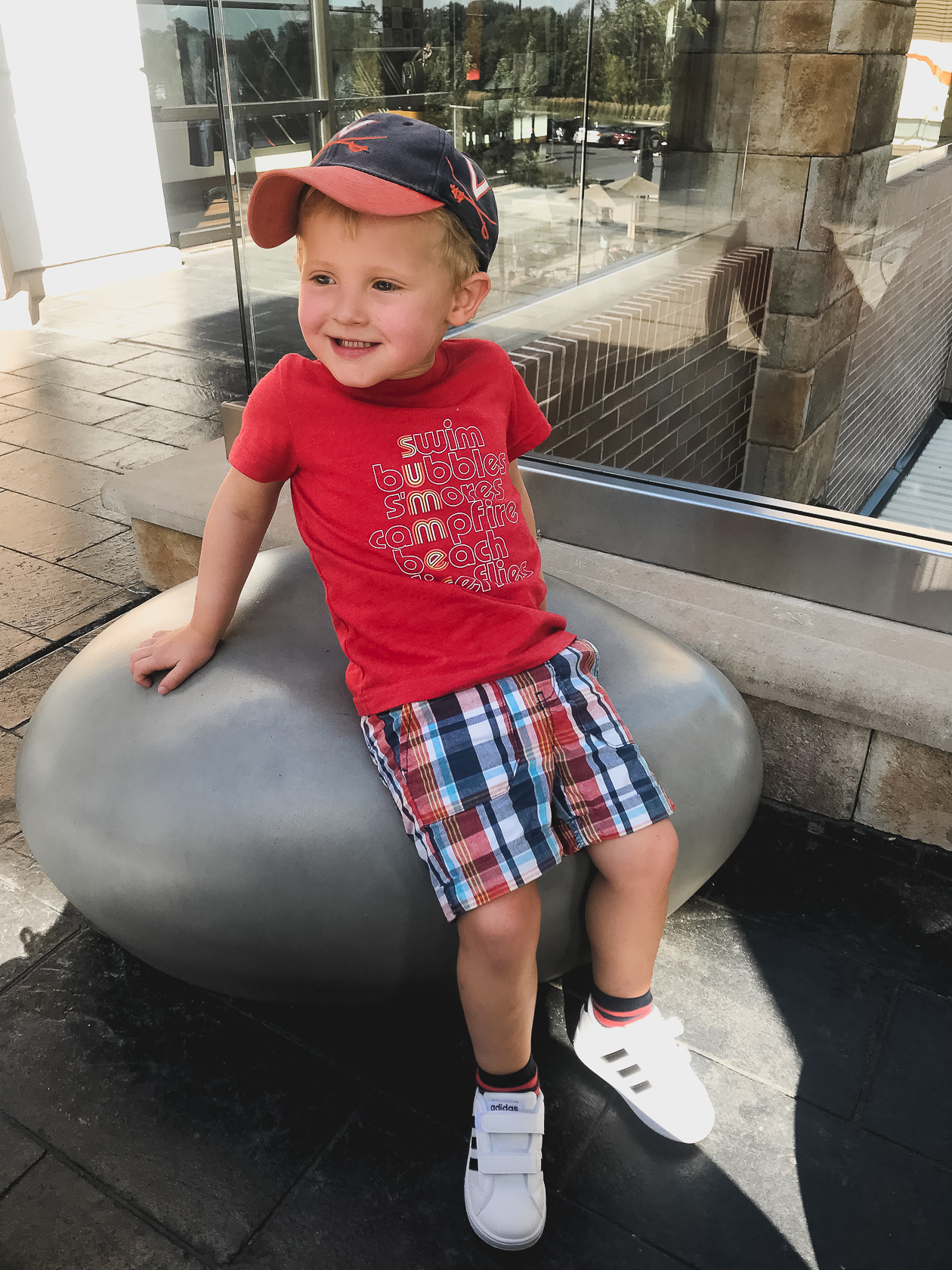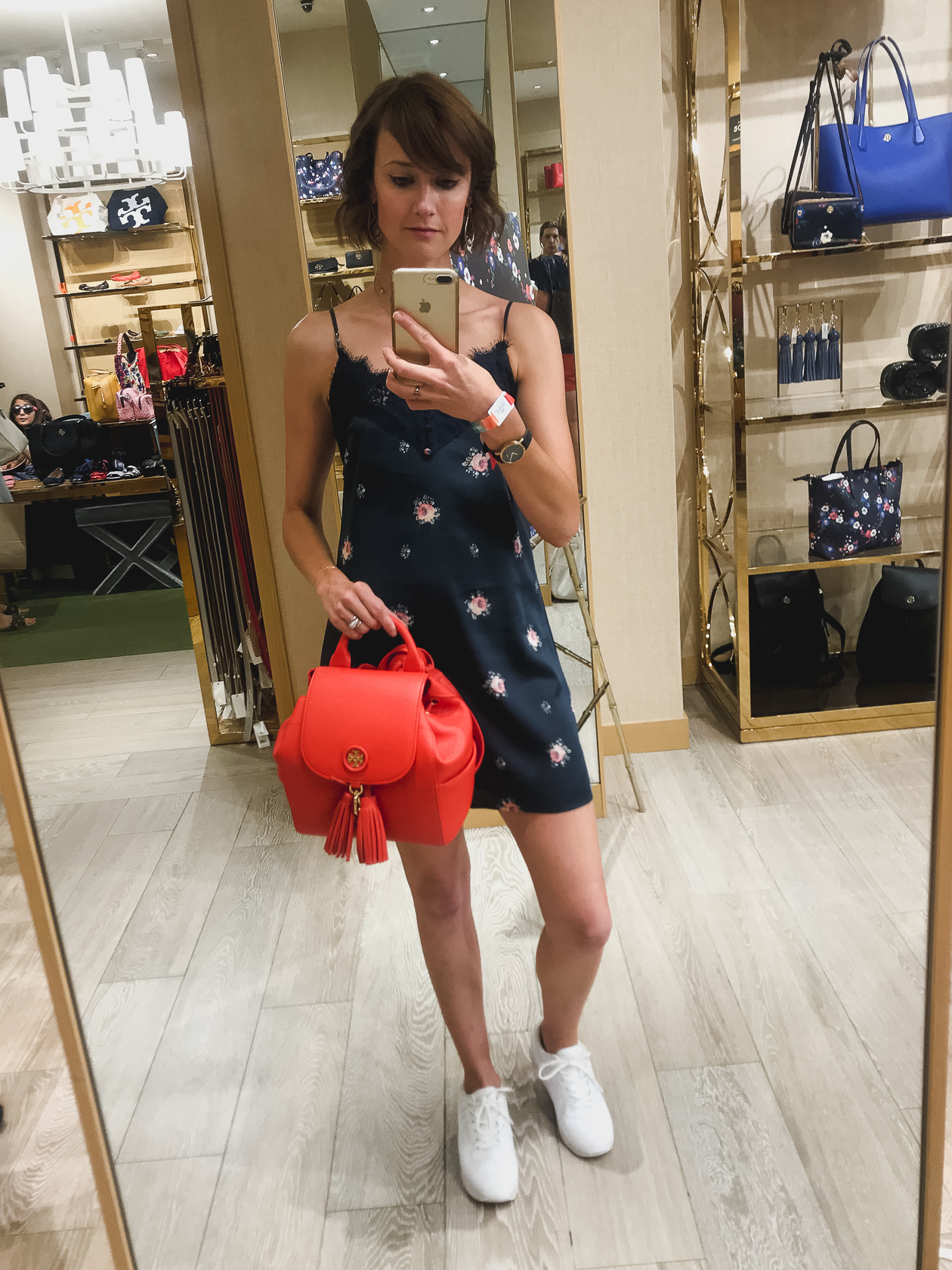 Le Specs sunglasses
gold necklaces
Abercrombie and Fitch dress
Fila sneakers
Deux Lux bag
Thanks Clarksburg Premium Outlets for partnering on this post!