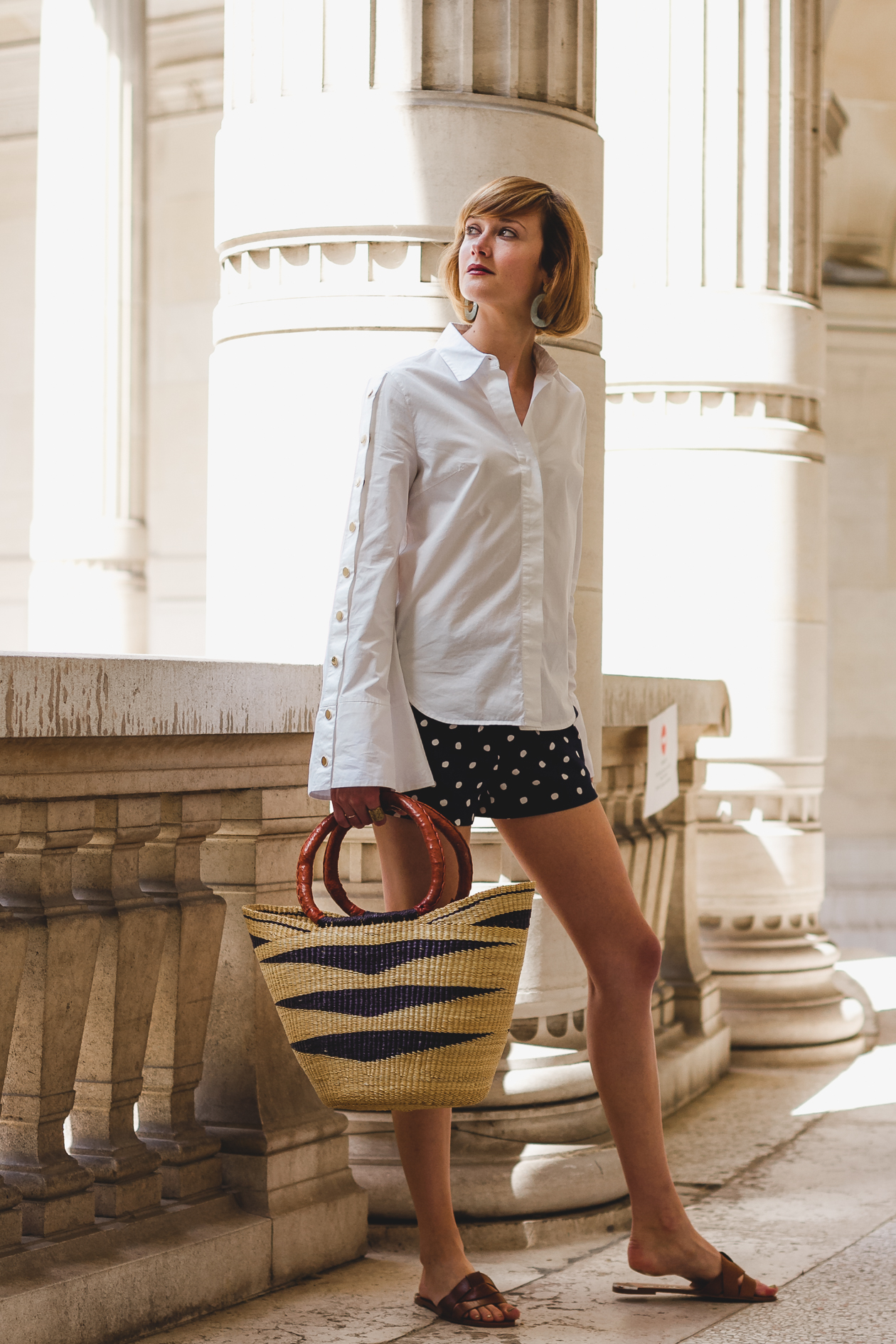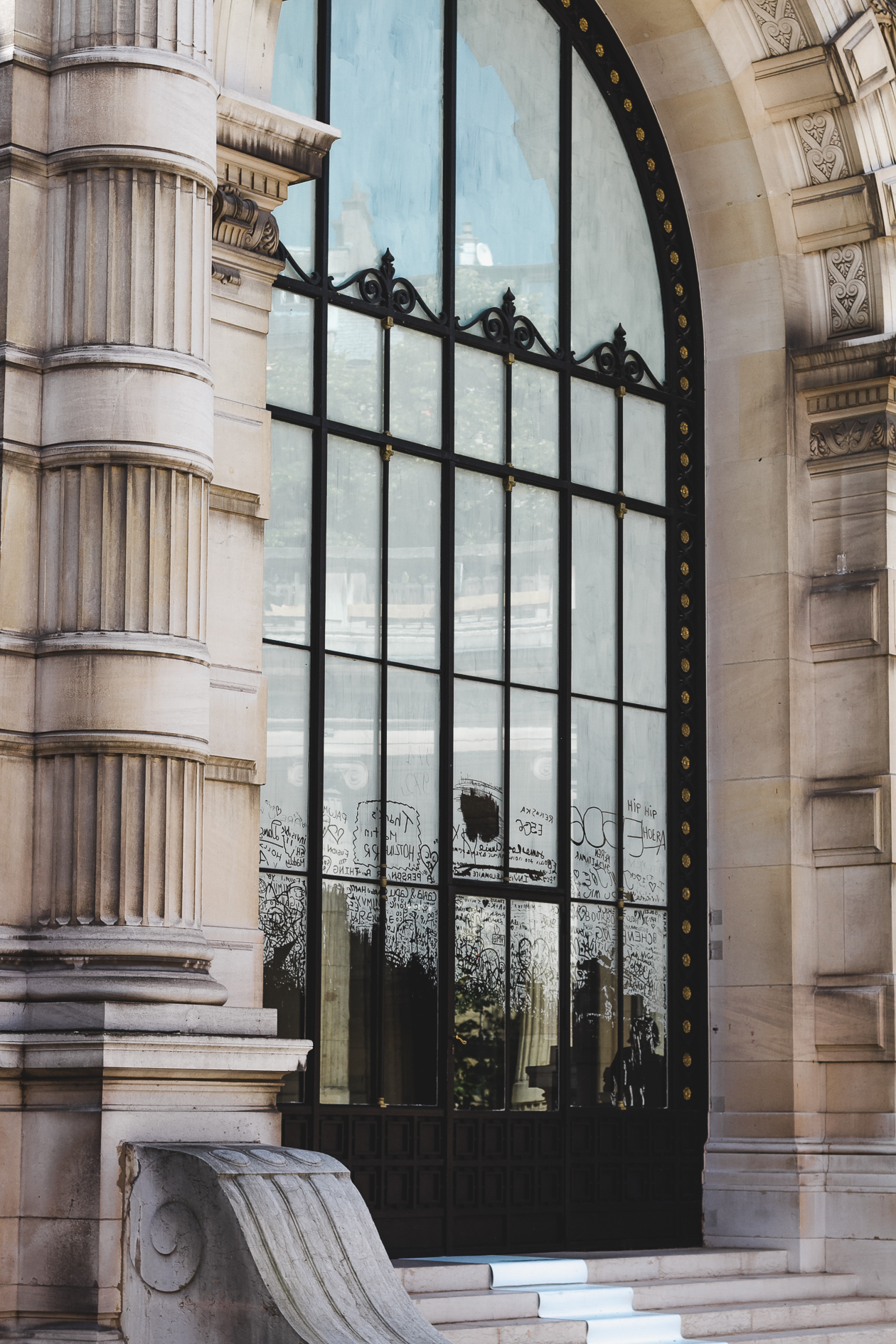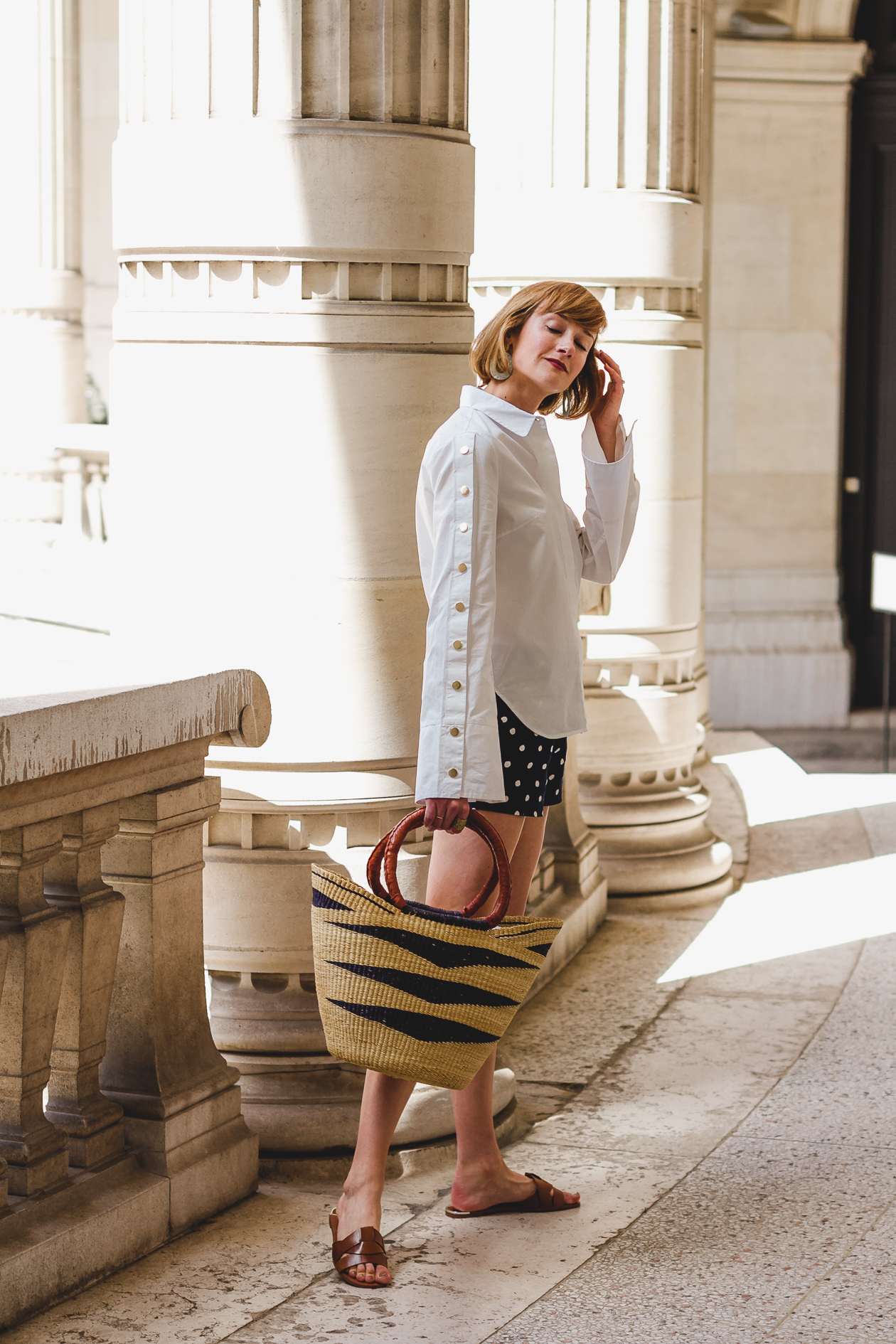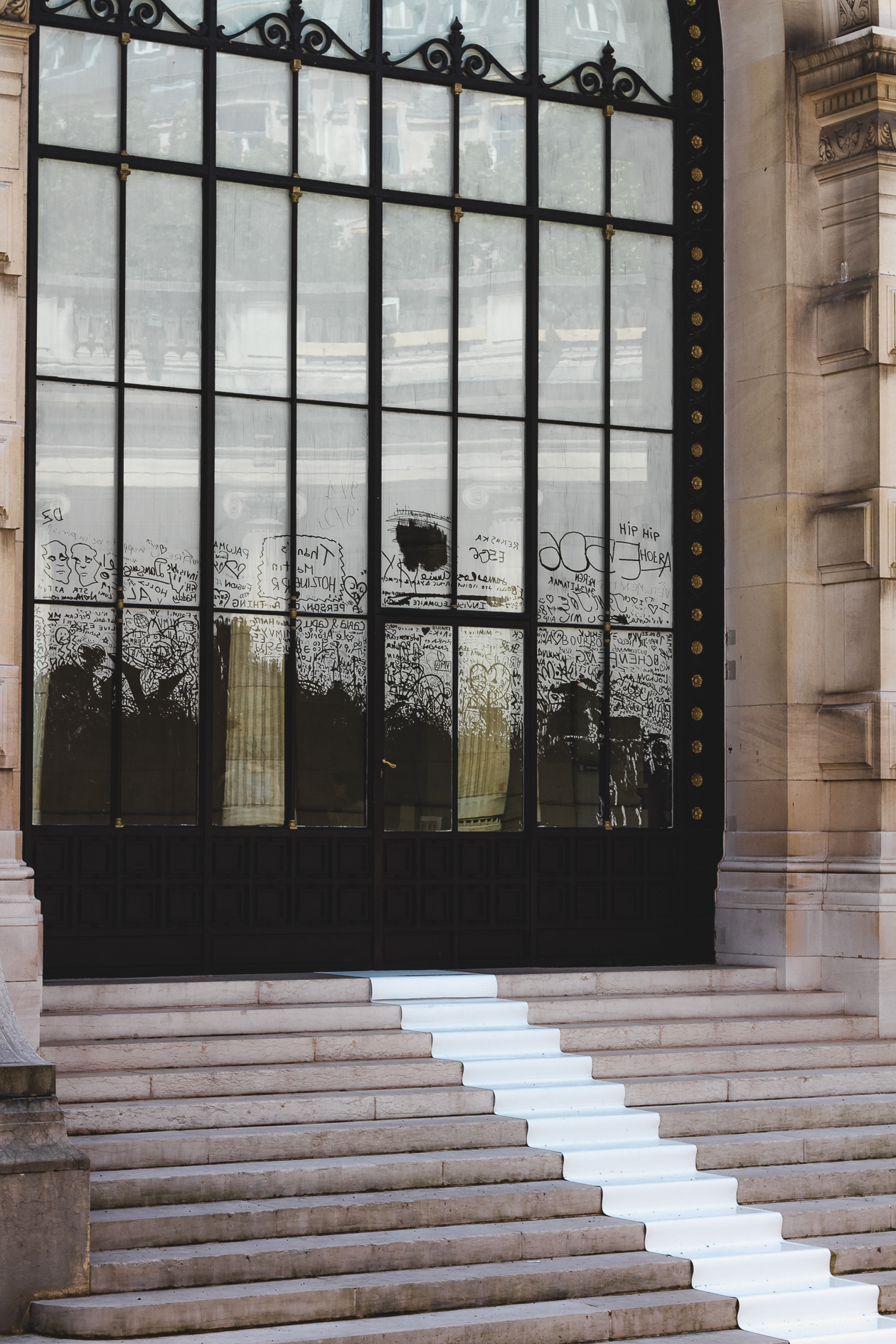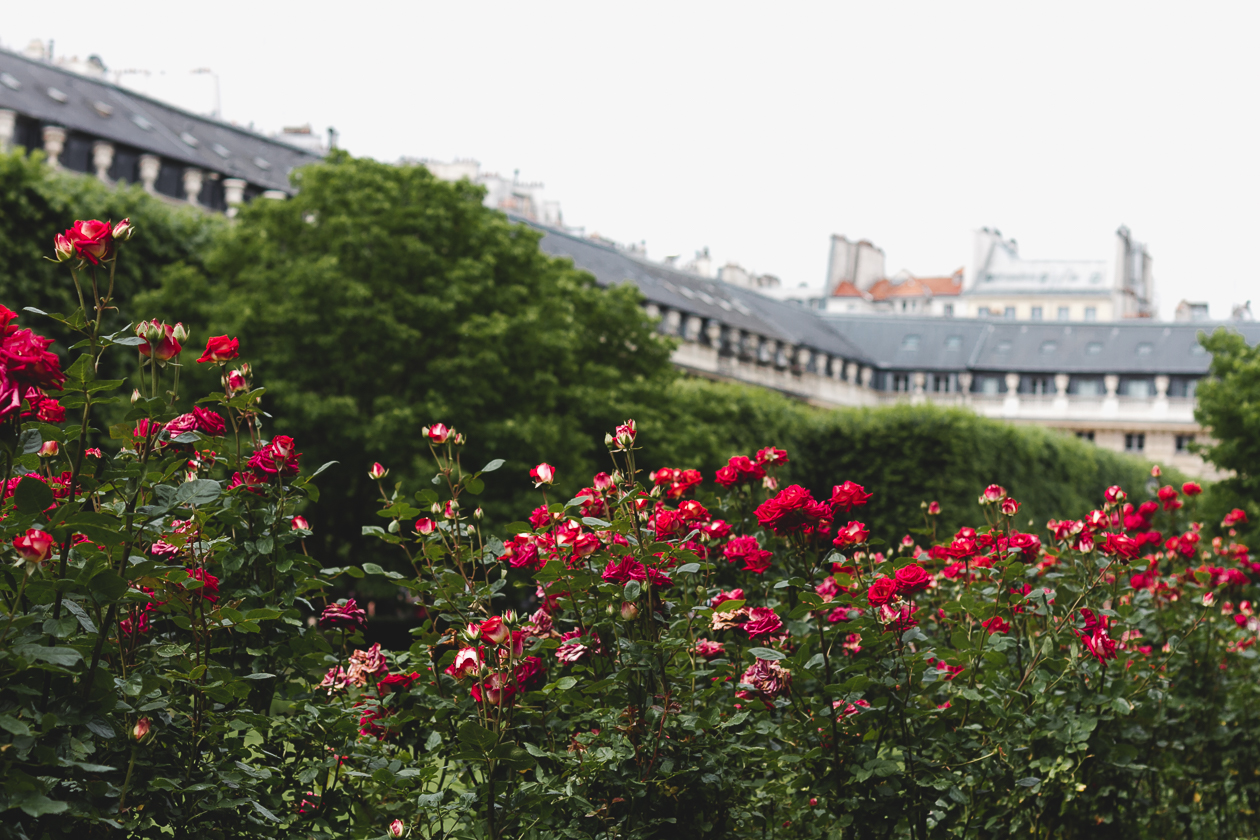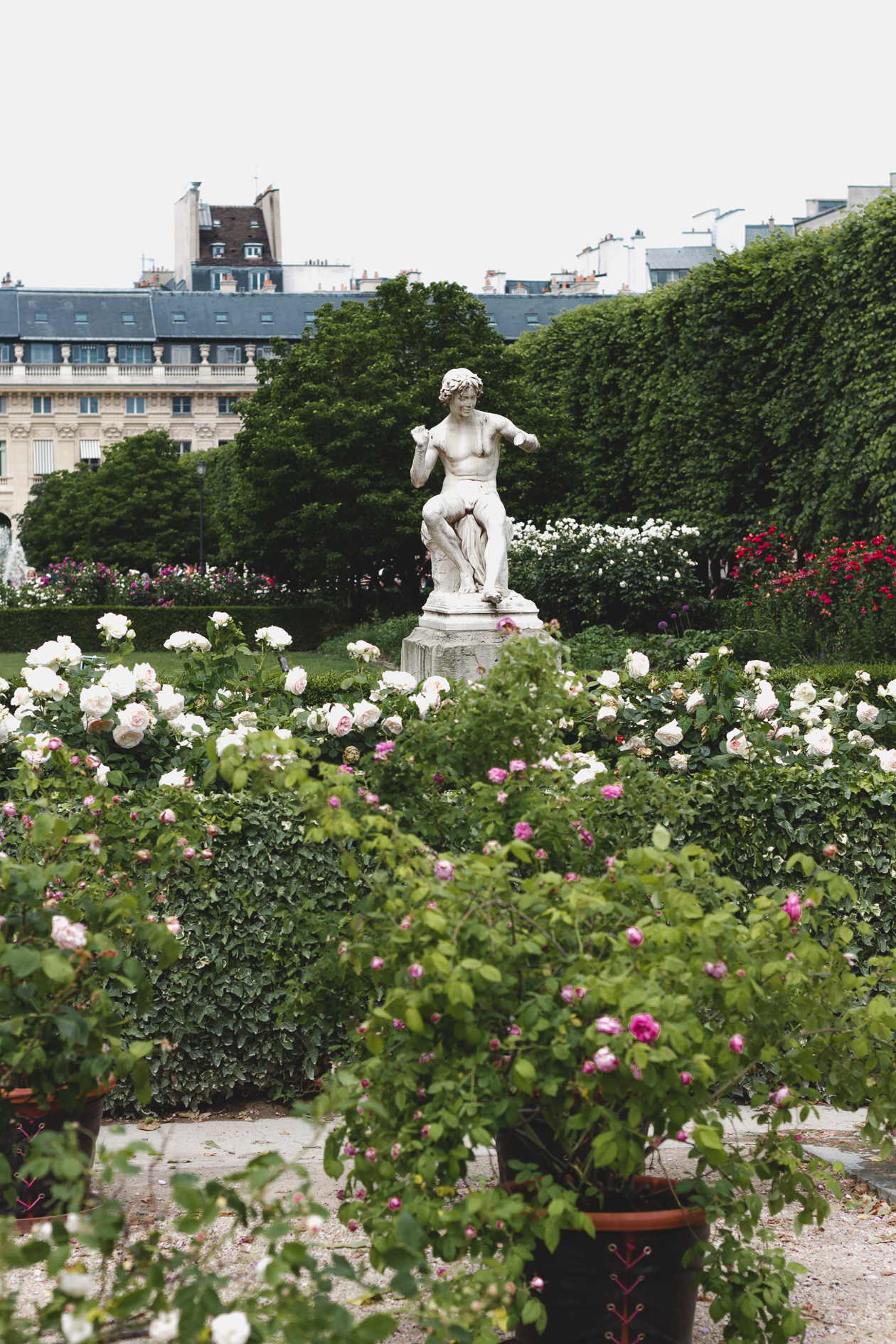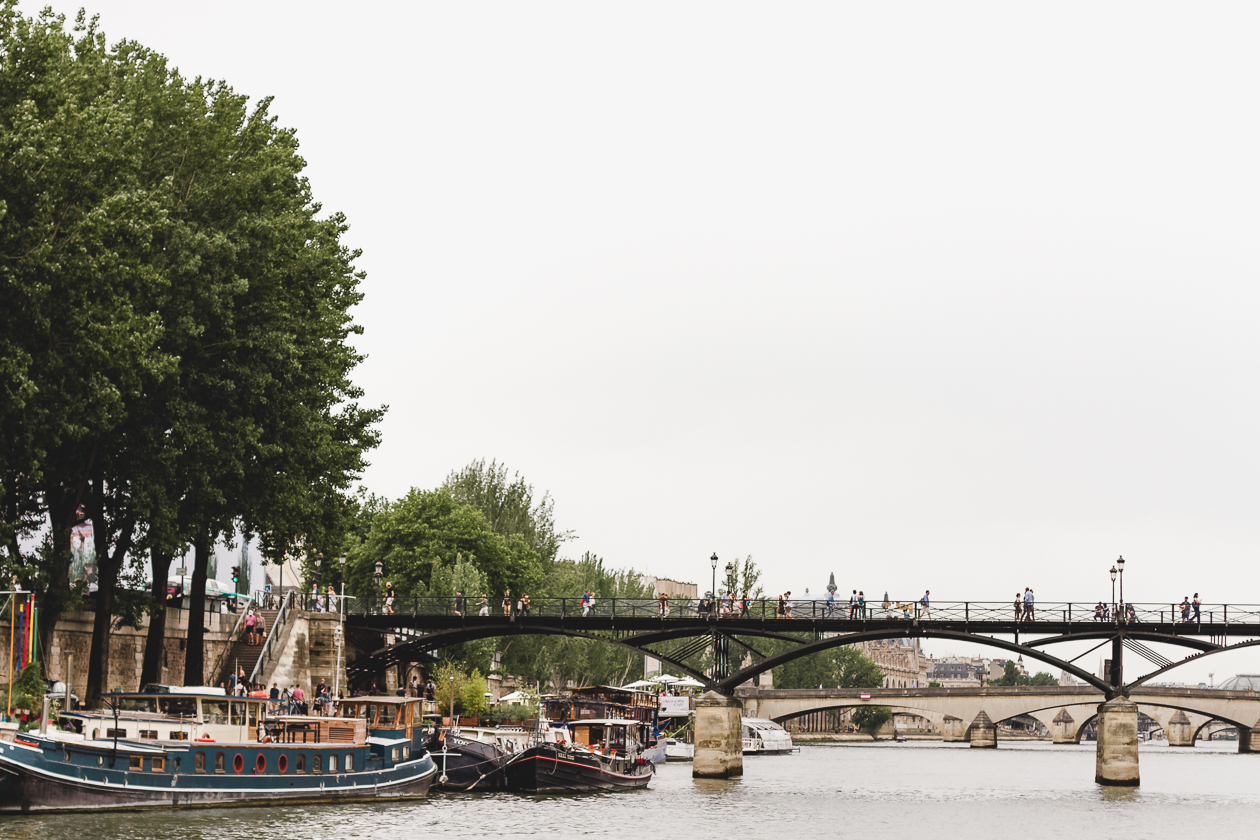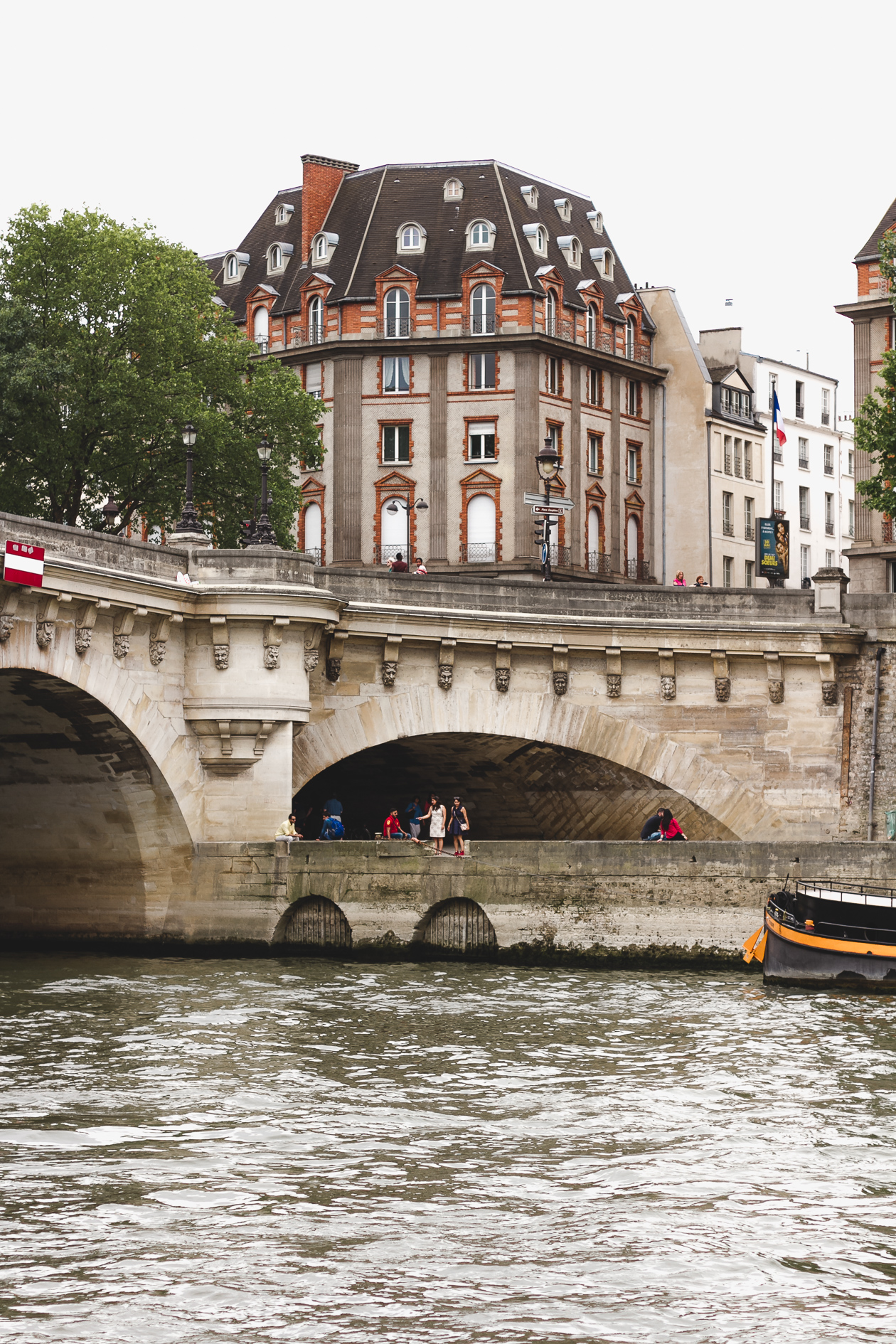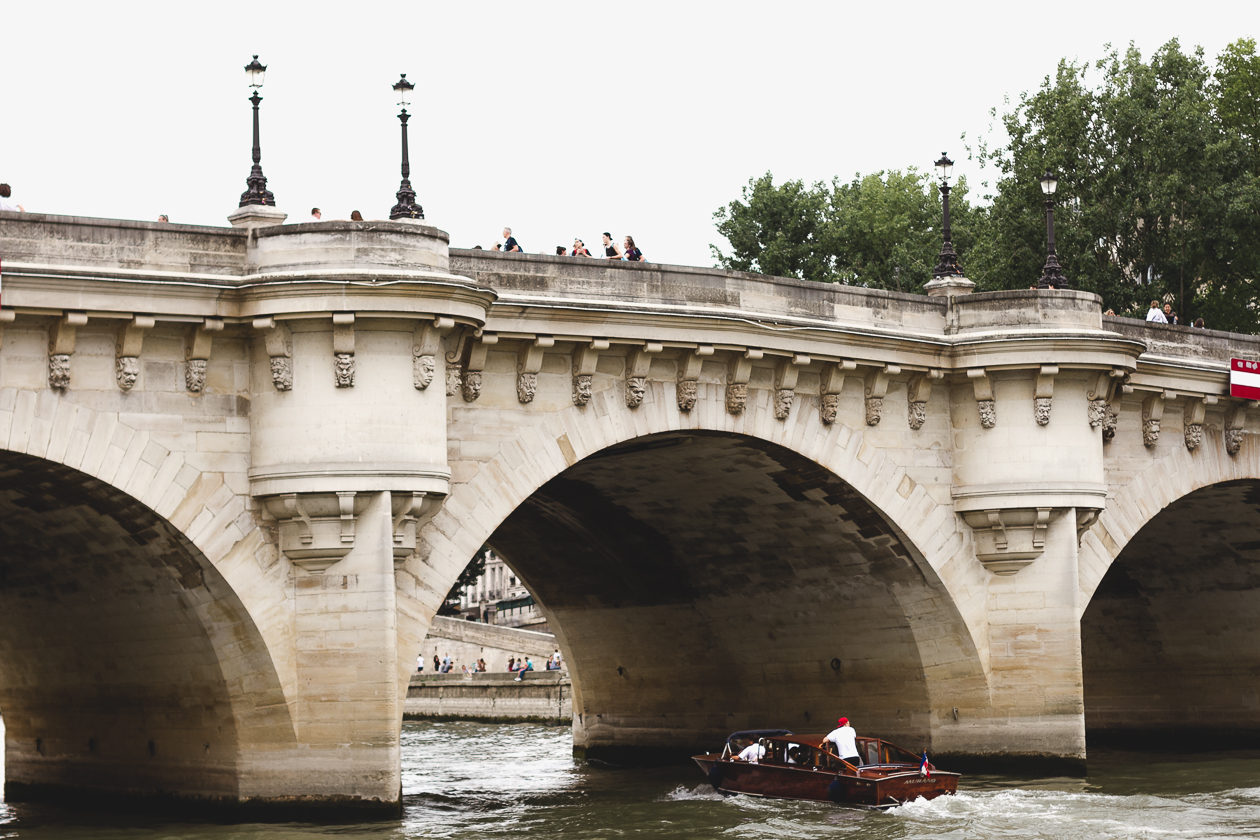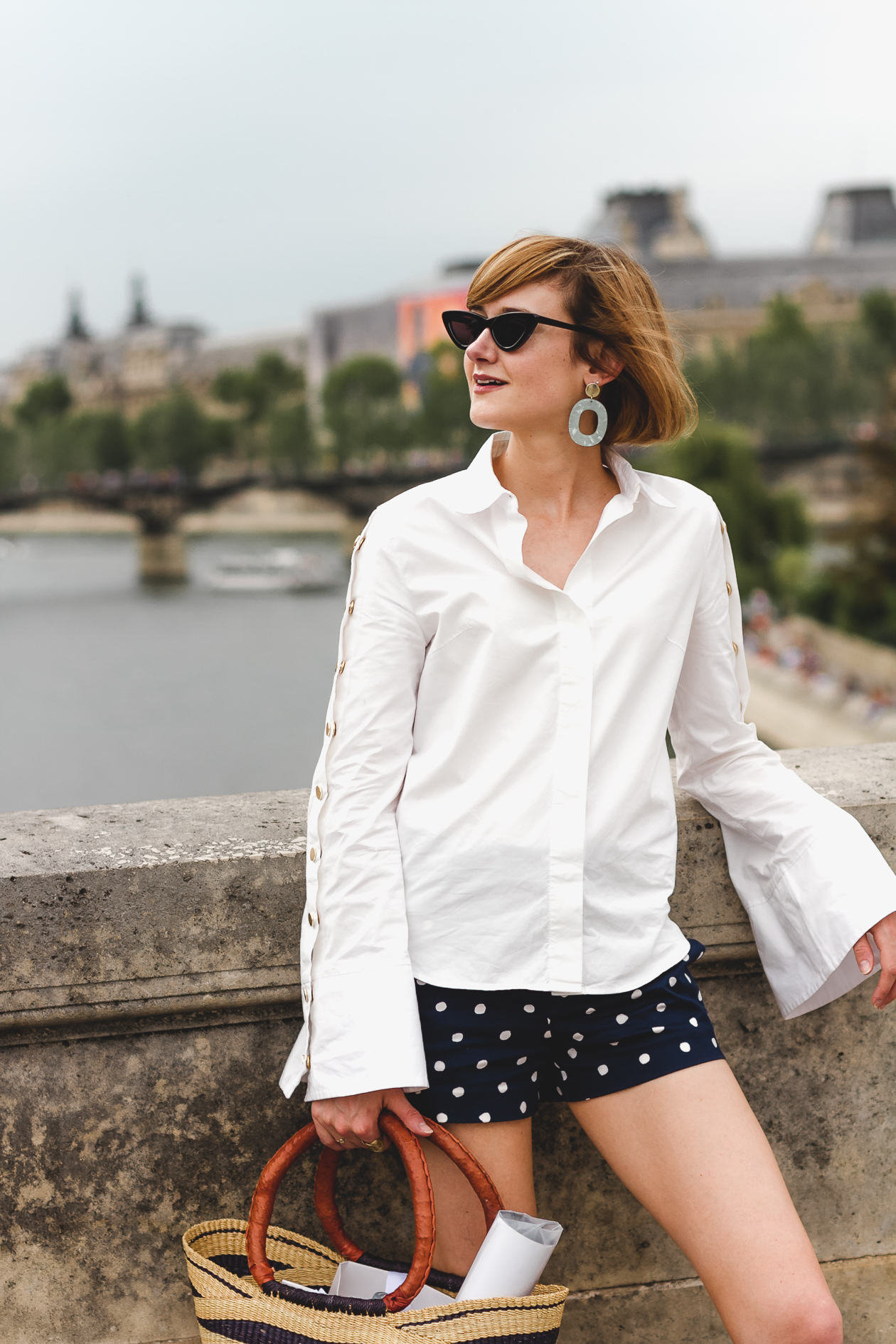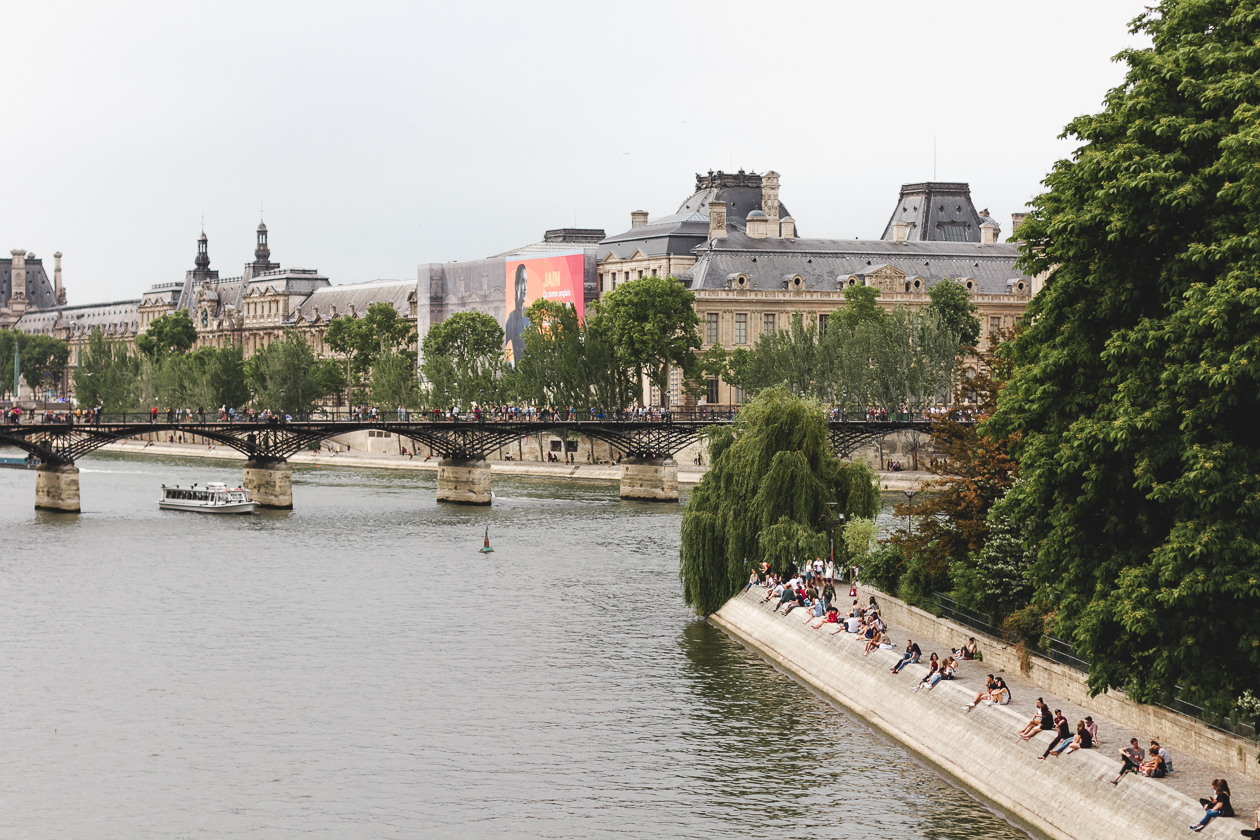 I've been a fan of Maison Margiela for about as long as I've had this blog. In fact, one of my early posts was about a beautiful trench that I spotted on the Sartorialist and had to know who designed it. The love affair blossomed from there and I pretty much devoured all I could learn about the avant garde label. So when I heard Margiela / Galliera, 1989-2009 was going to be open while we were in Paris, I marked it down as one of the few things I absolutely had to do while I was there. This ended up being one the of the highlights of the trip for me – the exhibition was so well put together with multiple looks and videos from every collection between 1989 and 2009. Margiela's reinvention of everyday garments kind of made me nostalgic for the early days of personal style blogging when there was a large focus on DIY and repurposing what we already had in our closets to make something entirely new.
After the exhibit I braved the Champs-Élysées to pick up skincare products at my beloved Biologique Recherche. Housed in a mansion tucked away from the touristy main drag, this is probably one of the most beautiful skincare boutiques I've ever visited. I picked up their VIP O2 face and eye creams – two of my everyday staples that I've come to realize I can't live without (luckily you can get them at the Mandarin Oriental Spa here in DC and online).  I stupidly assumed that facials here would be too expensive so I didn't bother to book one – big mistake. They're actually not that different, price-wise, than a facial of lesser quality in the states. Next time this will be the first thing I do!
We managed to squeeze in a late lunch at Juveniles Wine Bar – an absolutely adorable spot that was easily one of our favorites from the whole trip. They special in wines from "off the beaten track," but the food was equally interesting (in a good way). We shared the burrata with pesto, wild asparagus and fried yellow zucchini and monkfish with carrot gastrique while watching their cute in-house dog meander around the restaurant. If I were to describe what I love in a restaurant, this place would check all of the boxes.
We walked off lunch in the Palais-Royal gardens and then made our way to the river. This is going to sound totally cheesy, but something about strolls along the Seine is just good for the soul. If you do nothing else on your next trip in Paris, make sure a leisurely walk along the river is it.
Le Spec sunglasses
Express earrings
Pixie Market top (close match)
Oasis shorts (old, similar on sale!)
Zara sandals
straw bag