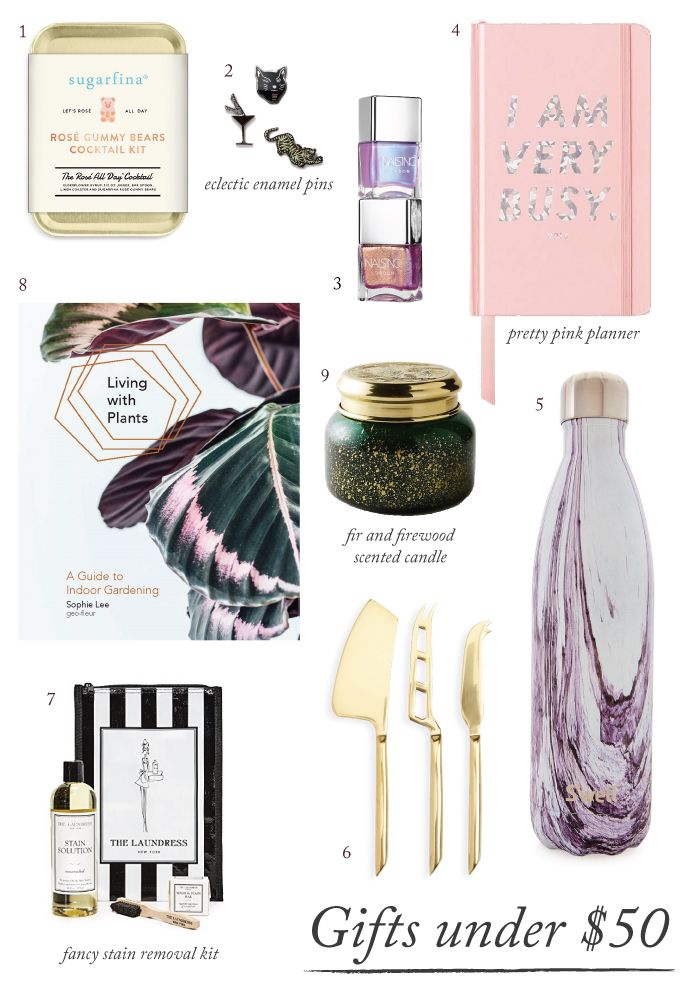 1. Sugarfina Carry-On Cocktail Kit, 2. Martini, Cat, and Tiger Pins, 3. Nails Inc. Unicorn Nail Polish Set, 4. 17-Month Classic Agenda, 5. S'Well Wood Water Bottle, 6. Gold Set of 3 Cheese Knives, 7. The Laundress Stain Removal Kit, 8. Living with Plants: A Guide to Indoor Gardening, 9. Fire and Firewood Scented Candle
I'm usually a last-minute gift shopper, but with all the great sales going on right now I'm trying to get a jump on presents for people I won't see over the holidays. Whether it's a friend, neighbor, or coworker, these are some inexpensive gift ideas for those people you don't want to forget when the holiday season speeds up!
For more gift ideas for the holiday season, follow my pinterest board! I'll be updating regularly!