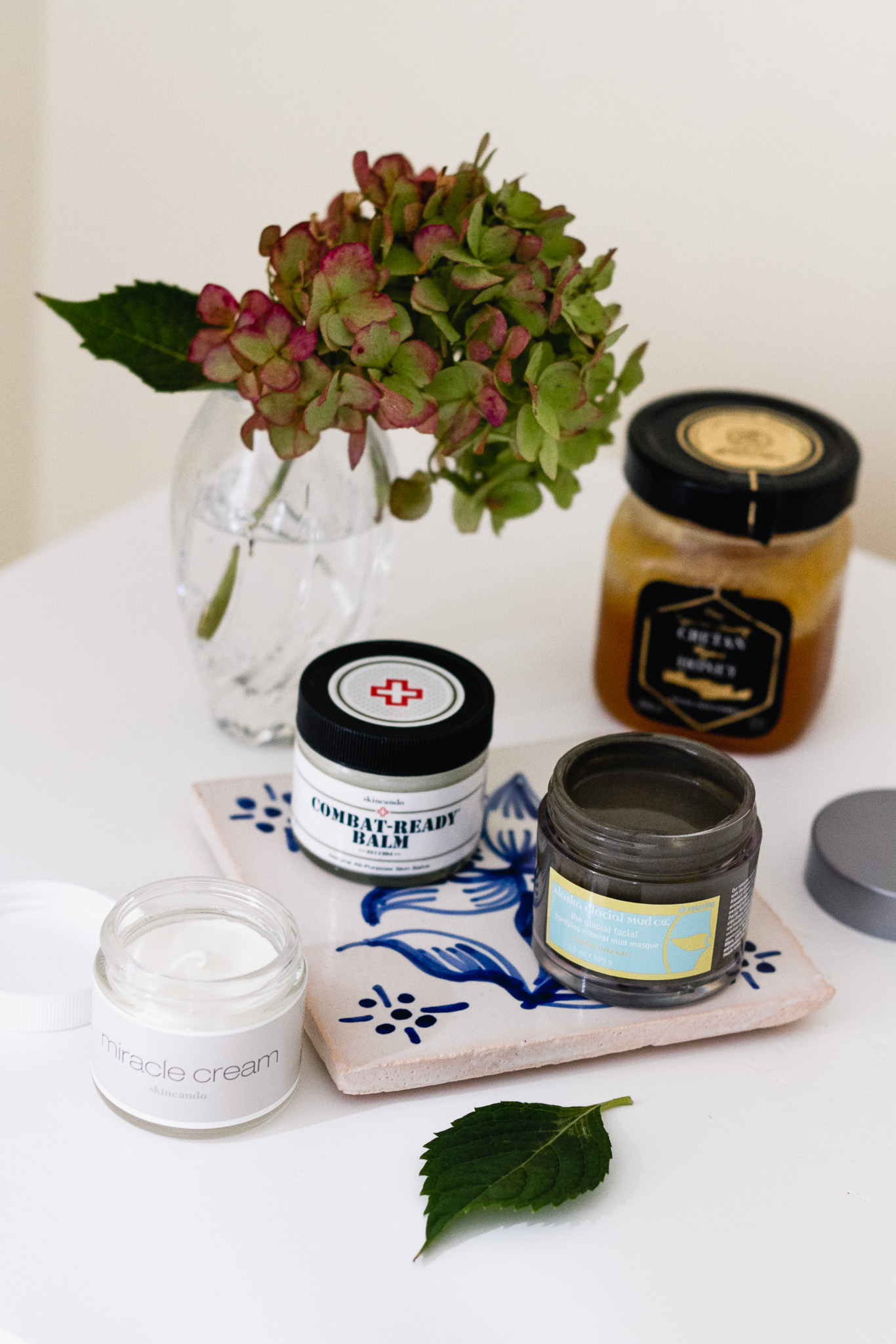 I got into green beauty a few years back when one of my friends who had survived skin cancer put me on to botanical oil blends. Then I was browsing the beauty products at a local organic market when I came across Skincando. I loved the list of ingredients and the fact that it was fragrance-free, so I decided to give it a whirl. To say I was blown away would be an understatement. It absorbed well, didn't make my sensitive skin break out, and I really saw an improvement in my skin. I've used the Miracle Cream for years now and though I like to try other creams, I still come back to it and it never disappoints. Last year I finally got to meet Skincando's founder, Sara Damelio, at an event where she shared her favorite green beauty products (many of which you see in the photo above). My favorites were the the Alaska Glacial Mud Mask, a super gentle, yet effective purifying mask; Saviolakis Family Cretan Honey, which Sara uses as a mask and I've found reduces redness and inflammation; and Combat-Ready Baby Balm, which I used religiously on my son's many bug bites this summer.
Update: if you want to try Skincando's Miracle Cream yourself, just email Sara and mention this post and she will send you a free travel size version to try!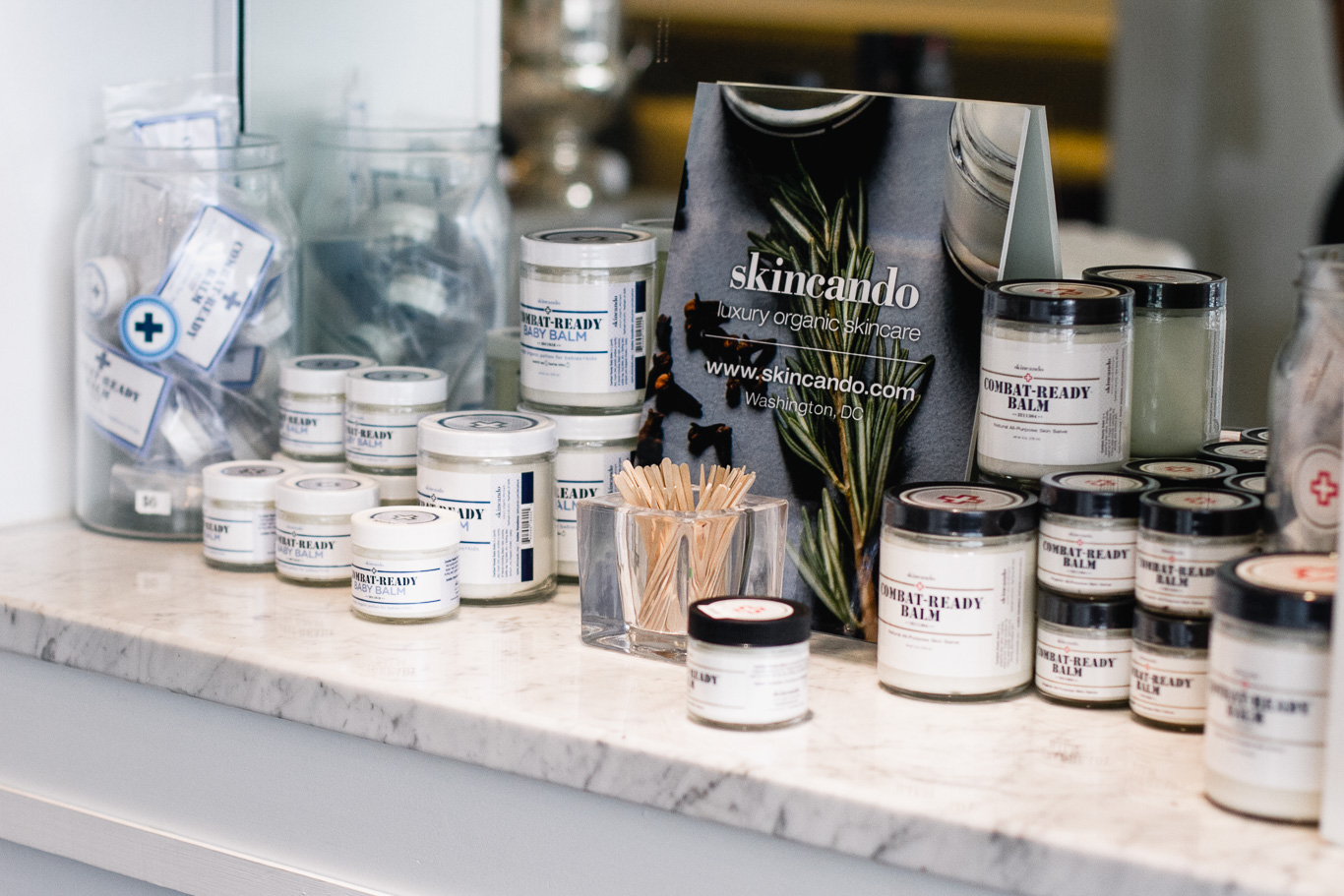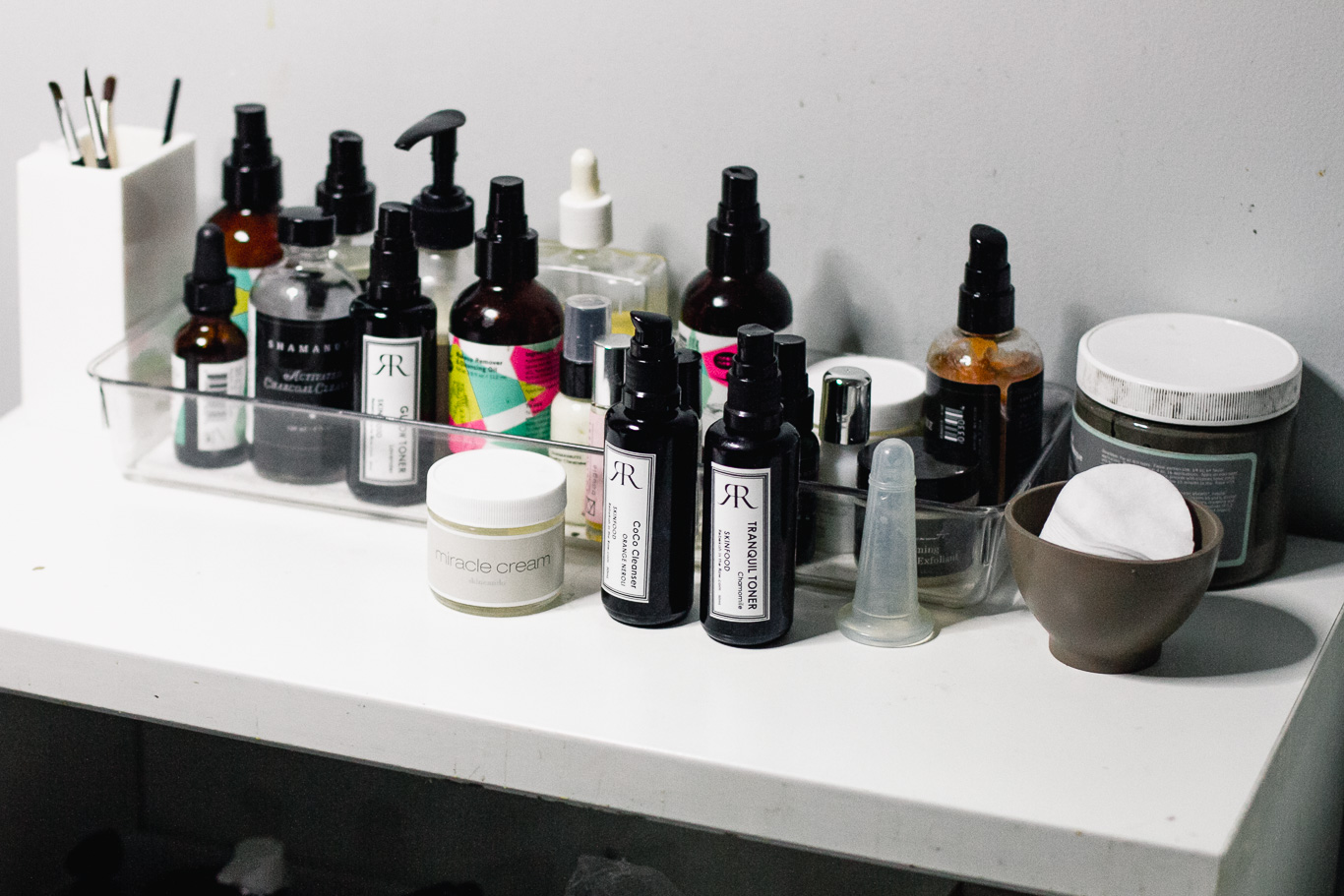 Sara's arsenal of green products used in my eco-luxe facial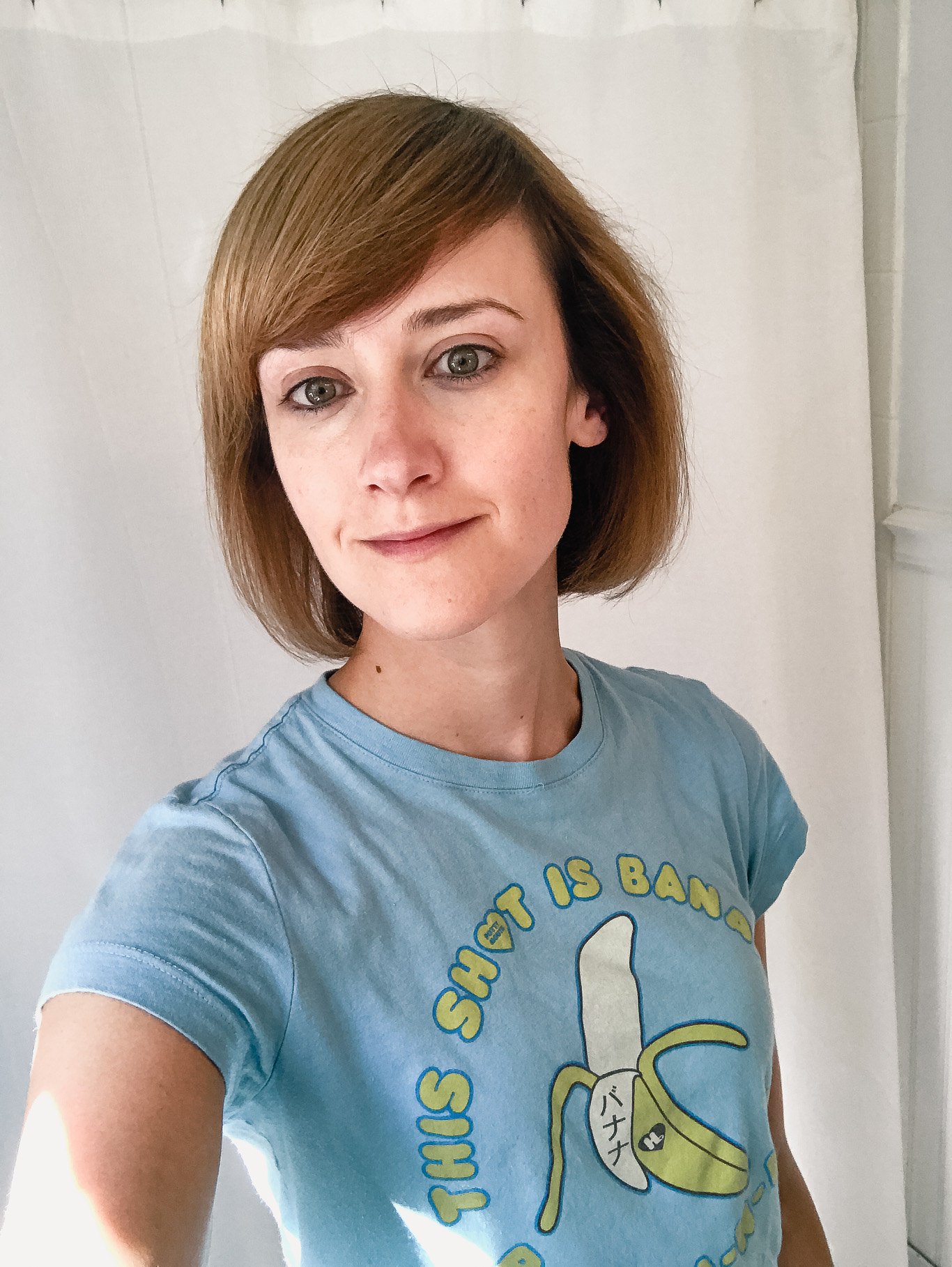 my post-facial, no-makeup "glow"
Sara recently invited me to experience her eco-luxe facial at the Emerald Door Spa. One of DC's only green day spas, Emerald Door employs eco-friendly practices in addition to offering high quality toxin-free products. In chatting with Sara, I was surprised to learn she didn't have naturally perfect skin (because she looks fabulous) and that she got into green beauty 20 years ago when all the expensive skin creams she was using were reacting poorly with her skin. She started mixing her own creams using high-quality natural ingredients and essential oils and the rest is history. Now she's DC's premiere green beauty intuitive aesthetician and I highly recommend you treat yourself to one of her facials, especially if you have problem skin. For my facial, she triple-cleansed my skin and used ultrasonic dermabrasion to clear clogged pores and stimulate cell turnover. In addition to being all-natural, ultrasonic dermabrasion is better for for sensitive skin than microdermabrasion. Afterward my skin looked brighter and dewy, and stayed that way for days.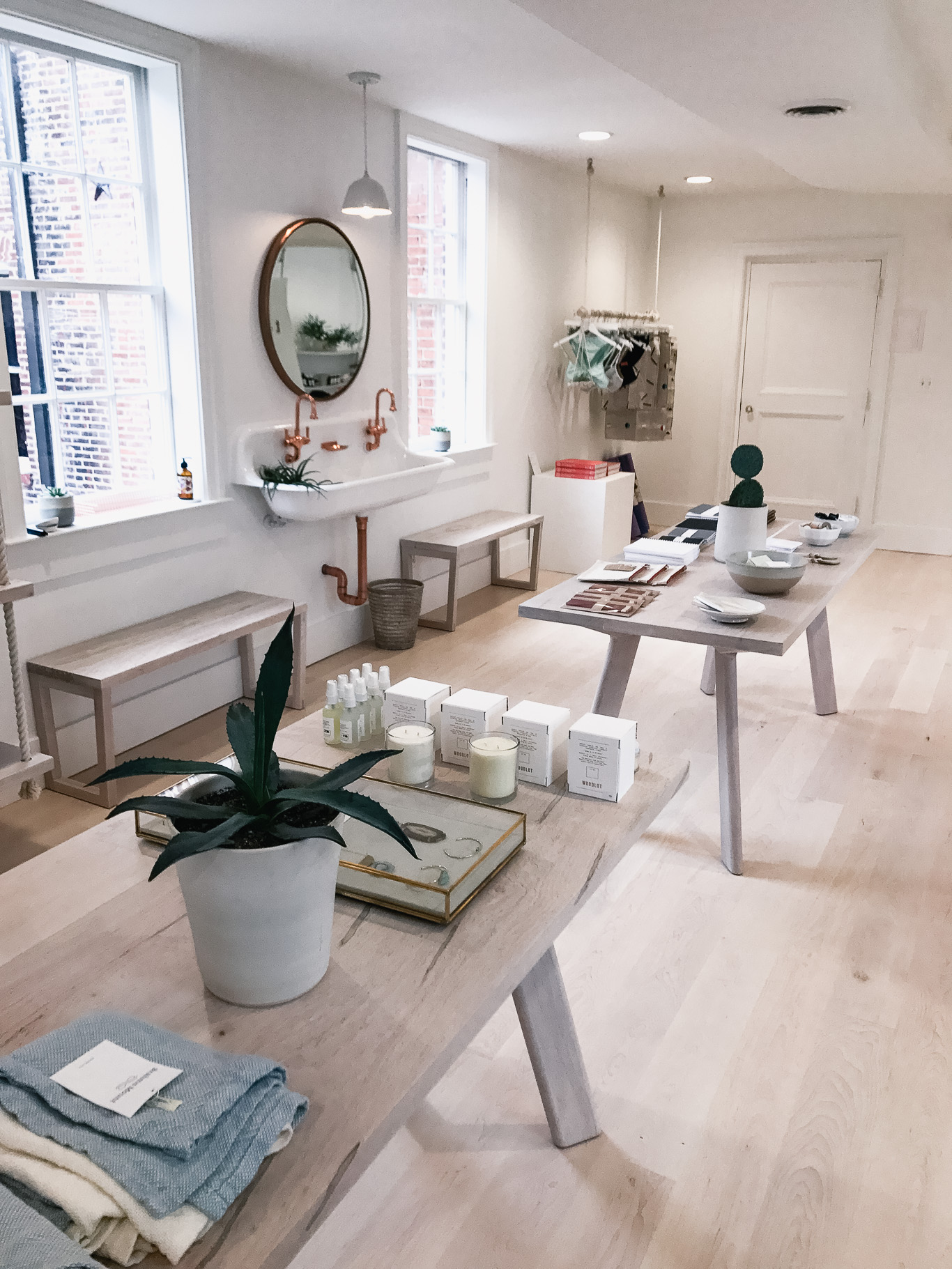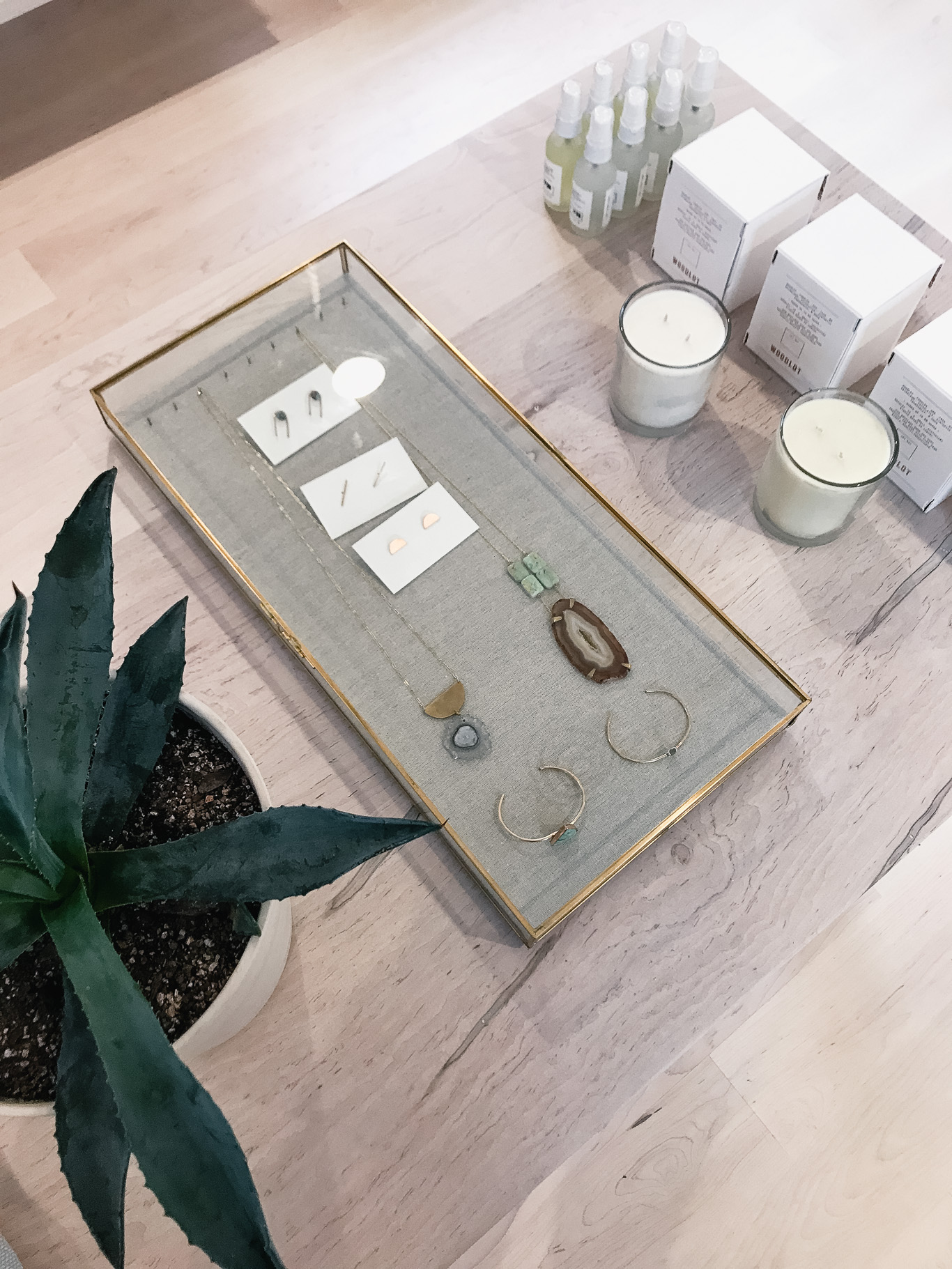 Now for the shopping.  Per Sara's recommendation, I checked out newly-opened Take Care in Georgetown. This organic beauty boutique is such a gem! In addition to high-end skincare and hair products, they also carry jewelry, clothing, and baby products. The best part is that they offer a full-stocked online boutique for out-of-towners and lazy bloggers like myself!
Are you as into green beauty as I am? What are your favorite brands and boutiques?
Save
Save