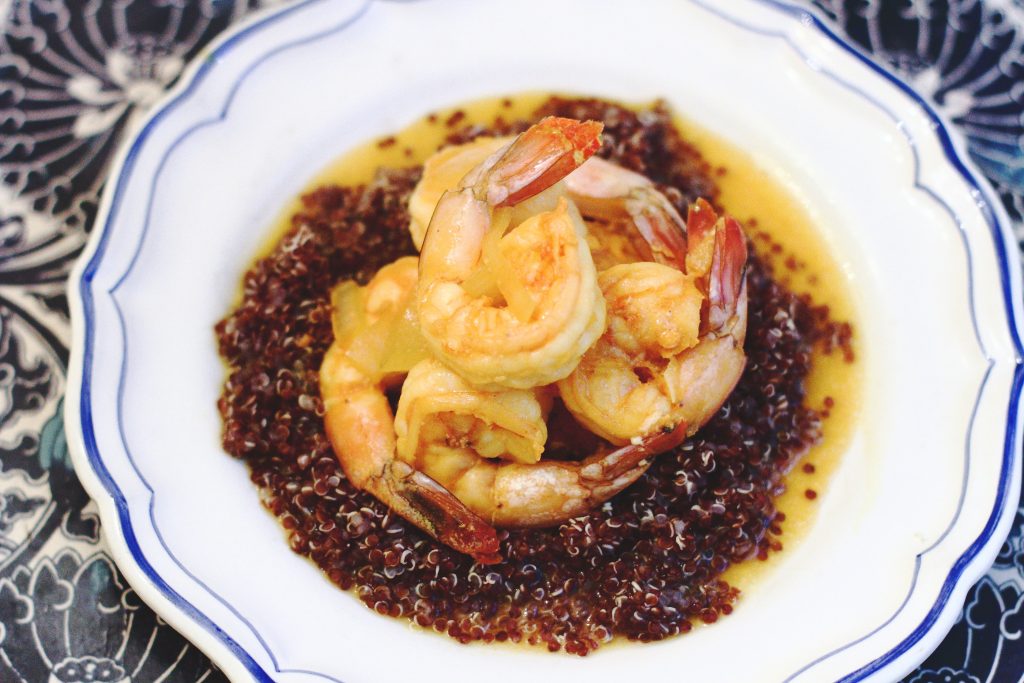 It's been much too long since I've shared a Sunday dinner (a certain toddler might have a little something to do with it ;-)), but I think it might be time to get back in the habit. This dinner was inspired by a dish we had at one of our favorite DC restaurants, Compass Rose. The menu features a wonderful variety of street food dishes from all over the world and this one has been something that we order time and again. So the other day we thought, hey, why don't we look this up and give it a shot ourselves? We were pleasantly surprised that it wasn't at all hard to execute. Easy enough for weeknight dinners, even. Serve it over a bed of quinoa and, boom! you've got a beautiful meal! Hope you enjoy this dish as much as we do!
1 lbs shrimp (we've heard "head on" recommended, but did head off for ease of use)
1 onion, minced
1 tablespoon vinegar-based hot sauce
salt and pepper to taste
4 garlic cloves, chopped
1/2 stick butter
1 tablespoon olive oil
1/2 cup full-bodied beer
1 packet sazon goya con azafran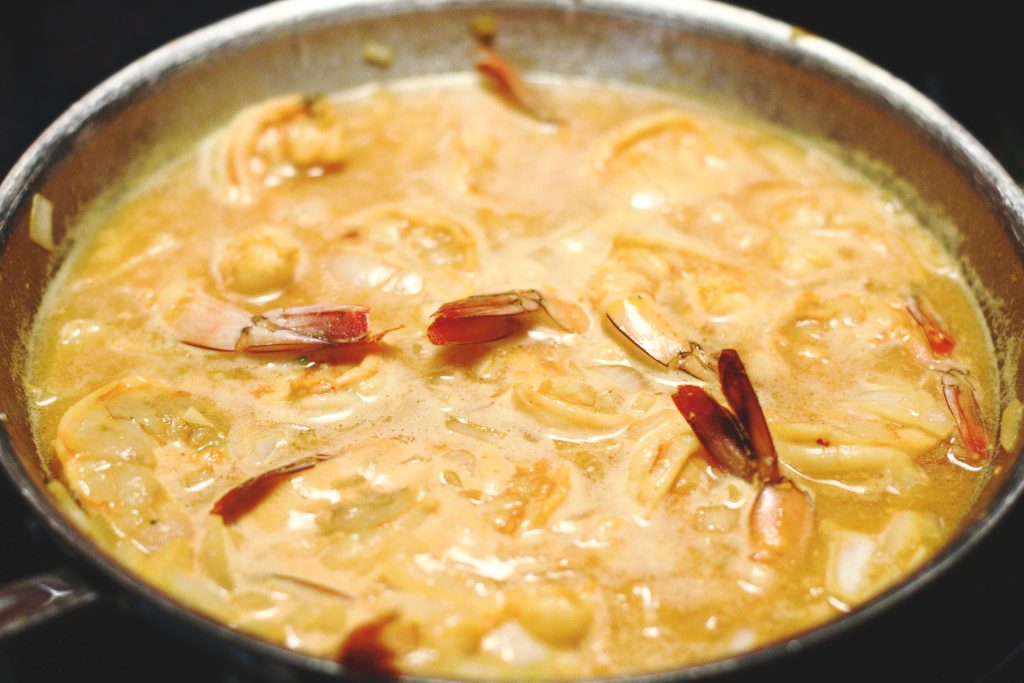 In a bowl, mix the chopped garlic, hot sauce sauce, packet of sazon goya, and salt and pepper to taste. Add the olive oil, half of the butter, and onion to a frying pan and cook until soft (4-5 minutes) over medium heat. Add the contents of the bowl to the pan, stir, and cook for 1-2 minutes. Add the beer, bring to boil and reduce for 2 minutes over medium high heat. Add the shrimp and the rest of the butter. Cook over medium heat until the shrimp are done.
Serve the shrimp and sauce over a bed of quinoa (or rice) and enjoy!
recipe adapted from Easy Portuguese Recipes