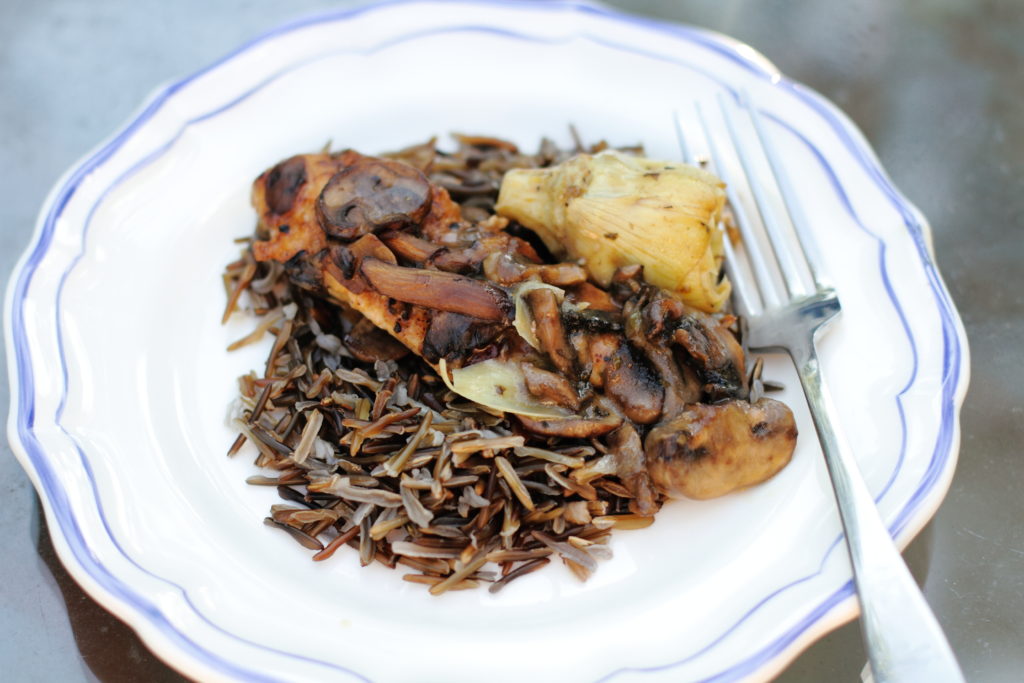 Finally, a Sunday dinner recipe in what feels like ages! As I mentioned before, our little one eats what we eat now, so we try to go light on salt and sauces But this recipe is a little bit special for all three of us. My grandmother made this delicious dinner for us and sent it over just a few days after we came home from the hospital. It was delicious and very much appreciated since we were still getting our bearings with the new baby! The recipe was one that she had been using for years and we loved it so much, I had to find it so we could make it again (we used this recipe via Epicurious, but I wonder if the original might have been this one). We also loved that she served it with some beautiful wild rice a friend had brought her from Minnesota, but I'm sure any wild rice would pair equally well. So B and I recently decided to share it with our baby since it's very light and flavorful without the need for very much salt (but you can add as much salt as you like) and the ingredients are nice and healthy too.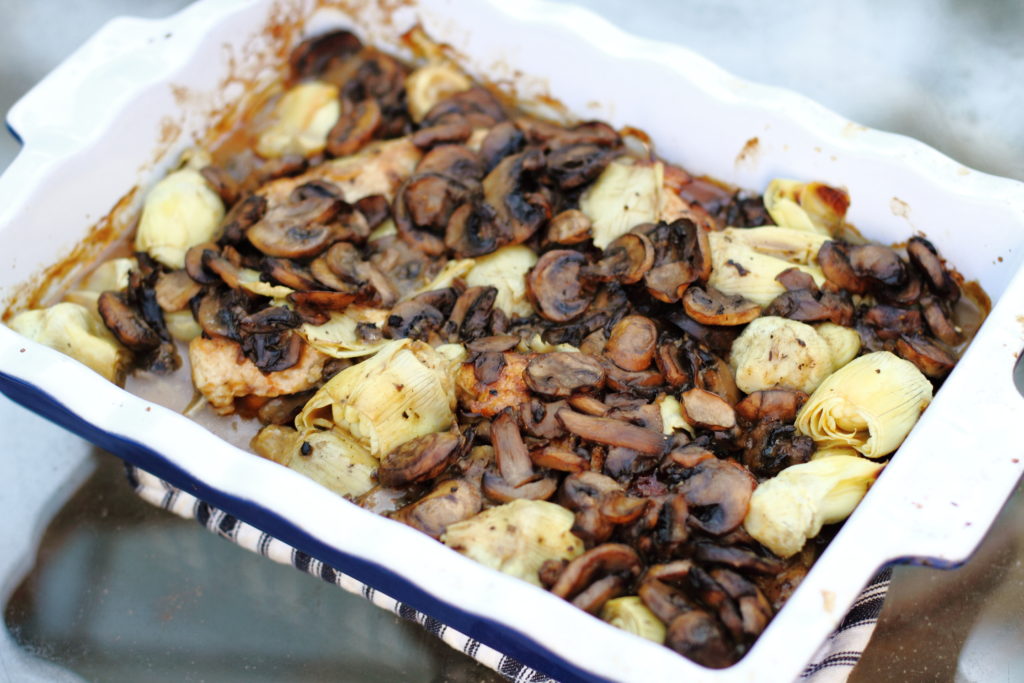 "Opulent" Chicken with Wild Rice
4 chicken breast halves with skin and bones (about 2 1/4 pounds total)
2 teaspoons paprika
6 tablespoons unsalted butter
a 15-ounce can artichoke hearts (we used a jar of marinated ones and they were delicious)
1 pound mushrooms
1/2 teaspoon dried tarragon, crumbled (we used 1 teaspoon fresh chopped tarragon)
3 tablespoons all-purpose flour
1/3 cup cream Sherry or sweet Marsala
1 1/2 cups chicken broth
Preheat oven to 375°F.
Pat chicken dry and season both sides with paprika and salt and pepper. In a 10- to 12-inch heavy skillet, heat 2 tablespoons of butter over moderate heat and cook chicken until golden brown, about 3 minutes on each side. Transfer chicken to a 2 1/2- to 3-quart shallow baking dish or casserole. In a colander, rinse artichoke hearts and drain on paper towels.
Scatter artichoke hearts around chicken.
Slice mushrooms. Wipe out skillet and in it heat remaining 4 tablespoons butter over moderate heat. Add mushrooms, tarragon, and salt and pepper to taste and cook, stirring, until liquid from the mushrooms is evaporated. Add flour and cook over moderately low heat, stirring, 3 minutes. Add Sherry or Marsala and broth and bring to a boil, stirring. Simmer sauce, stirring, 5 minutes and pour over chicken.
Cover baking dish or casserole with foil or a lid and bake mixture in middle of oven 40 to 45 minutes, or until chicken is cooked through.
Serve over a bed of wild rice and enjoy!
recipe via Epicurious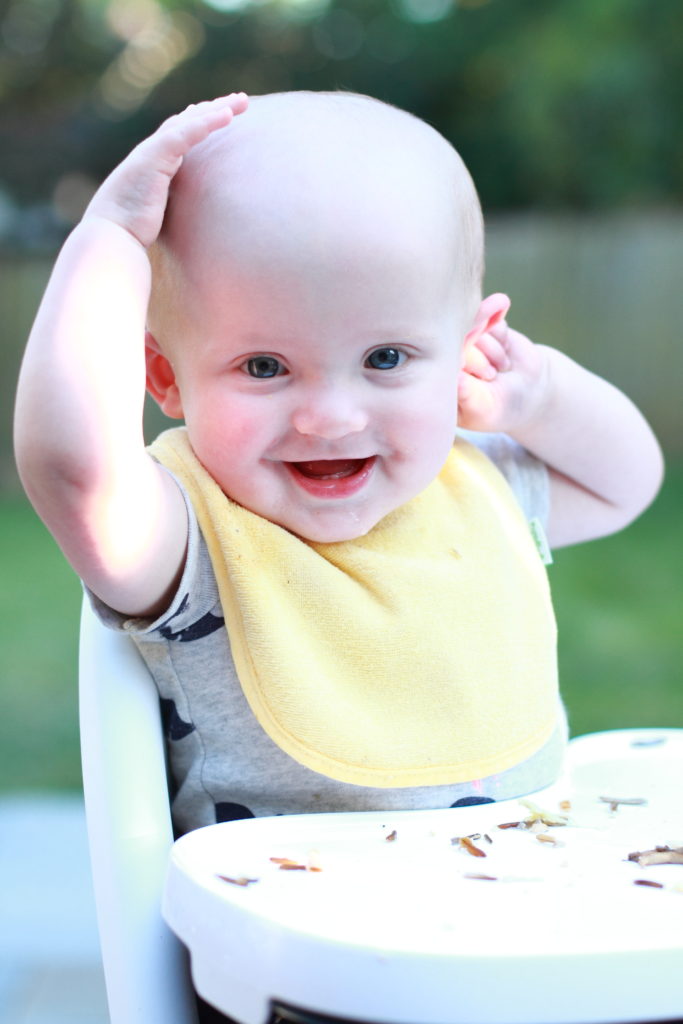 Save