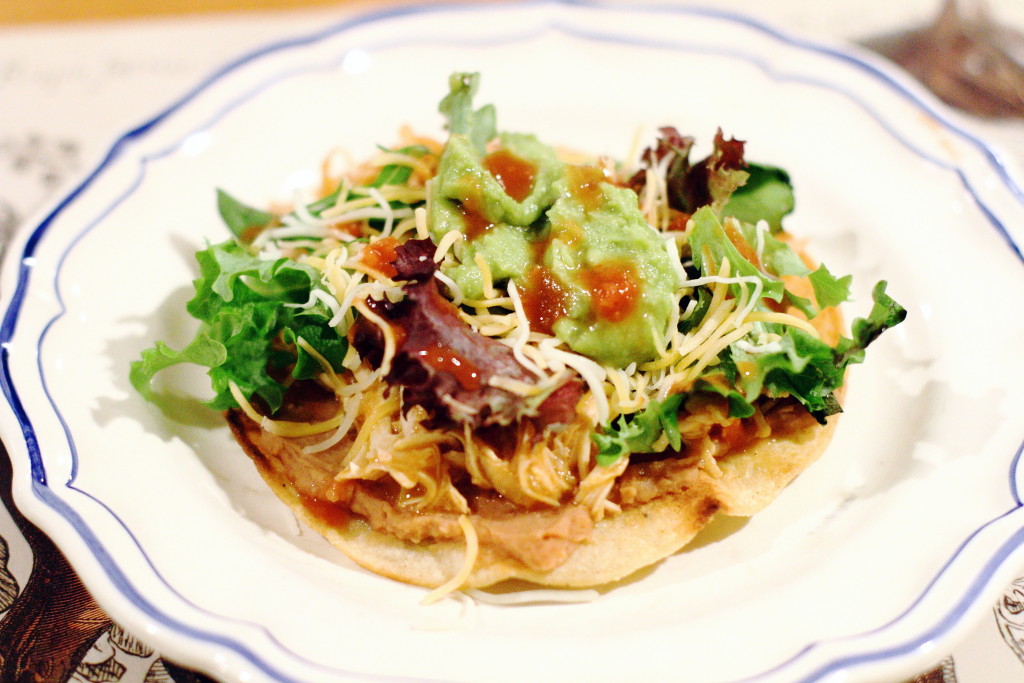 Oh slow cooker, you are some kind of magical. And Southern Living, you are the pixie dust that goes with it. We've become quite fond of this tostada recipe we adapted from the Southern Living Big Book of Slow Cooking. Not only is it ridiculously easy to prepare, but we usually have enough leftovers for a couple additional lunches and dinners, which is key to weekday survival.
1/4 cup chicken broth
1/2 cup salsa
1/3 cup all-purpose flour
1 large onion, chopped
2 1/2 lb skinless chicken breasts
vegetable oil
corn tortillas
shredded lettuce
refried beans
shredded Mexican cheese blend
guacamole
sour cream
extra salsa
Combine broth salsa, and flour in a 5 quart slow cooker, whisking to blend. Stir in onion. Arrange chicken in slow cooker, smooth side up. Cover and cook on low from when you leave for work until you get home (about 8 hours). Shred chicken with a fork and stir to combine with cooking liquid. Keep warm.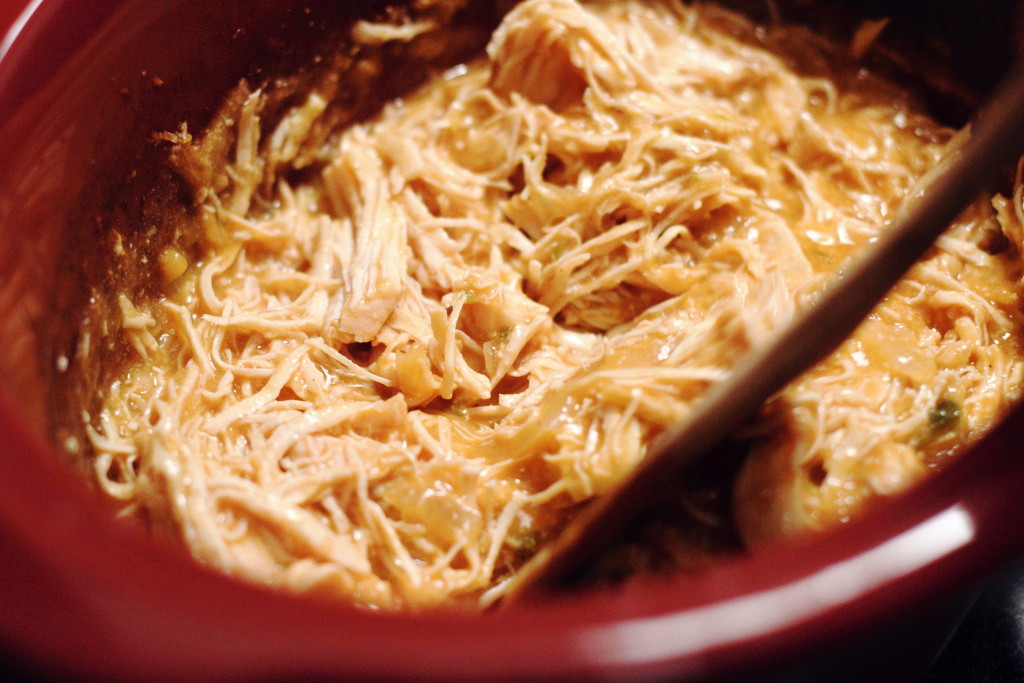 Pour oil to a depth of 1/4 inch in a heavy skillet. Fry tortillas, 1 at a time, in hot oil over high heat 20 seconds on each side or until crisp and golden brown. Drain on paper towels.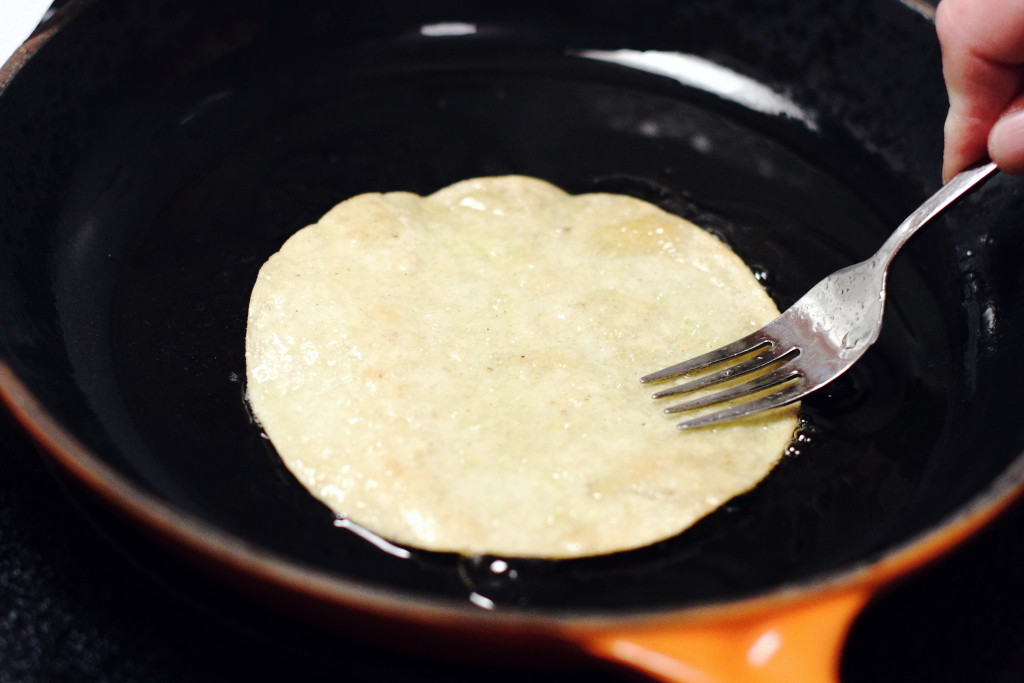 Layer beans, chicken mixture, lettuce, cheese, guacamole, sour cream, and salsa (or however you like) on warm tortillas and enjoy!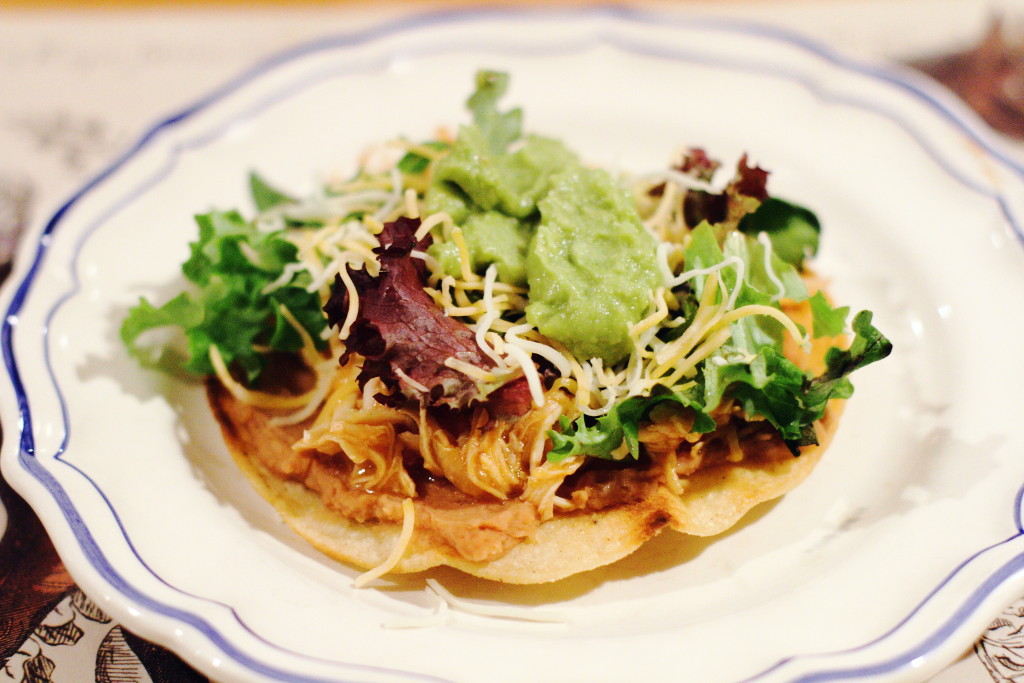 original recipe via Southern Living Big Book of Slow Cooking