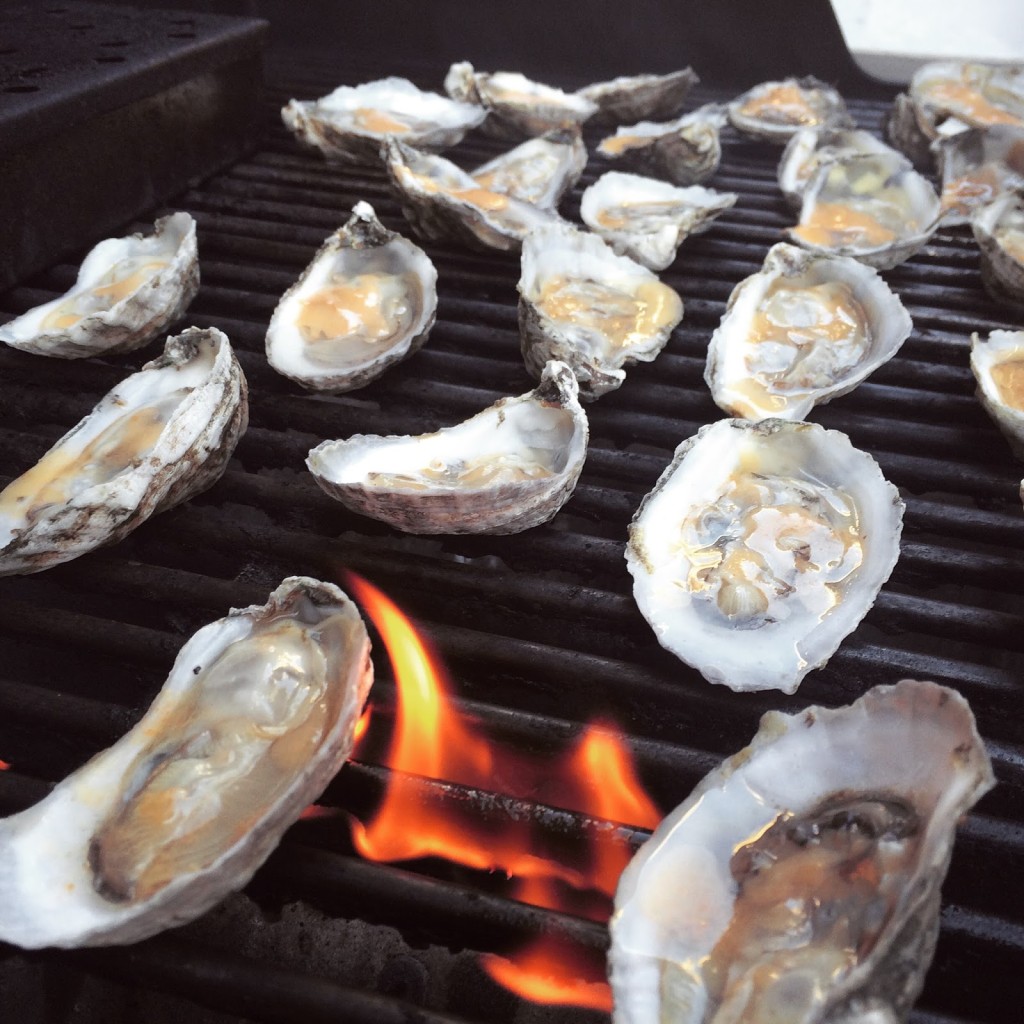 One of my good friends half-jokingly requested grilled oysters for a bbq we hosted earlier this spring. B gladly accepted the challenge (we love grilled oysters) and stumbled across one of the best recipes we've ever tried in the process. Besides the general pain-in-the-ass process of shucking the oysters (try this tutorial), the recipe is very simple.
8 tablespoons unsalted butter, at room temperature
4 cloves garlic, mashed
2 tablespoons cocktail sauce, at room temperature
2 tablespoons Crystal hot sauce
24 oysters, scrubbed
Preheat the grill.
Place the butter and garlic in a small saucepan and melt the butter over low heat. Add the cocktail sauce and hot sauce, transfer to a small bowl and set aside.
Shuck the oysters, carefully loosening them from the bottom shell and leaving them in the half shell. Spoon a scant teaspoon of the butter mixture on top of each oyster and place them on the grill, shell side down. Cook until the oysters bubble and curl up at the edges.
Serve and enjoy!


adapted from a recipe in Mario Batali's American Farm to Table