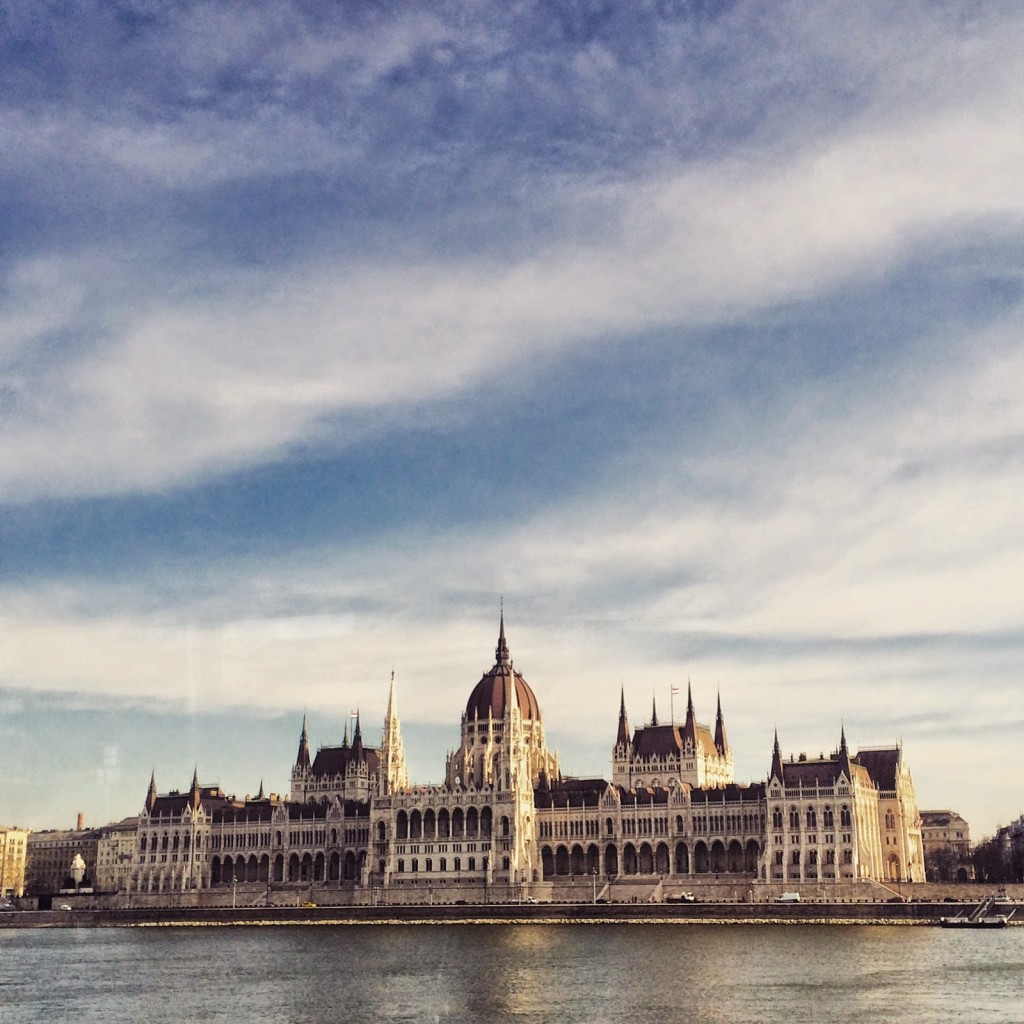 Hungarian Parliament on the banks of the Danube in Budapest.
I'm back and refreshed from our lovely trip along the Danube! I always have great intentions of blogging more on vacation, but I often find it doesn't feel like a vacation unless I'm fully "unplugged" (instagram aside, of course). I have lots of pretty pictures of this beautiful region to share with you, but in the meantime, here are a few instagram snippets from each of the places we visited.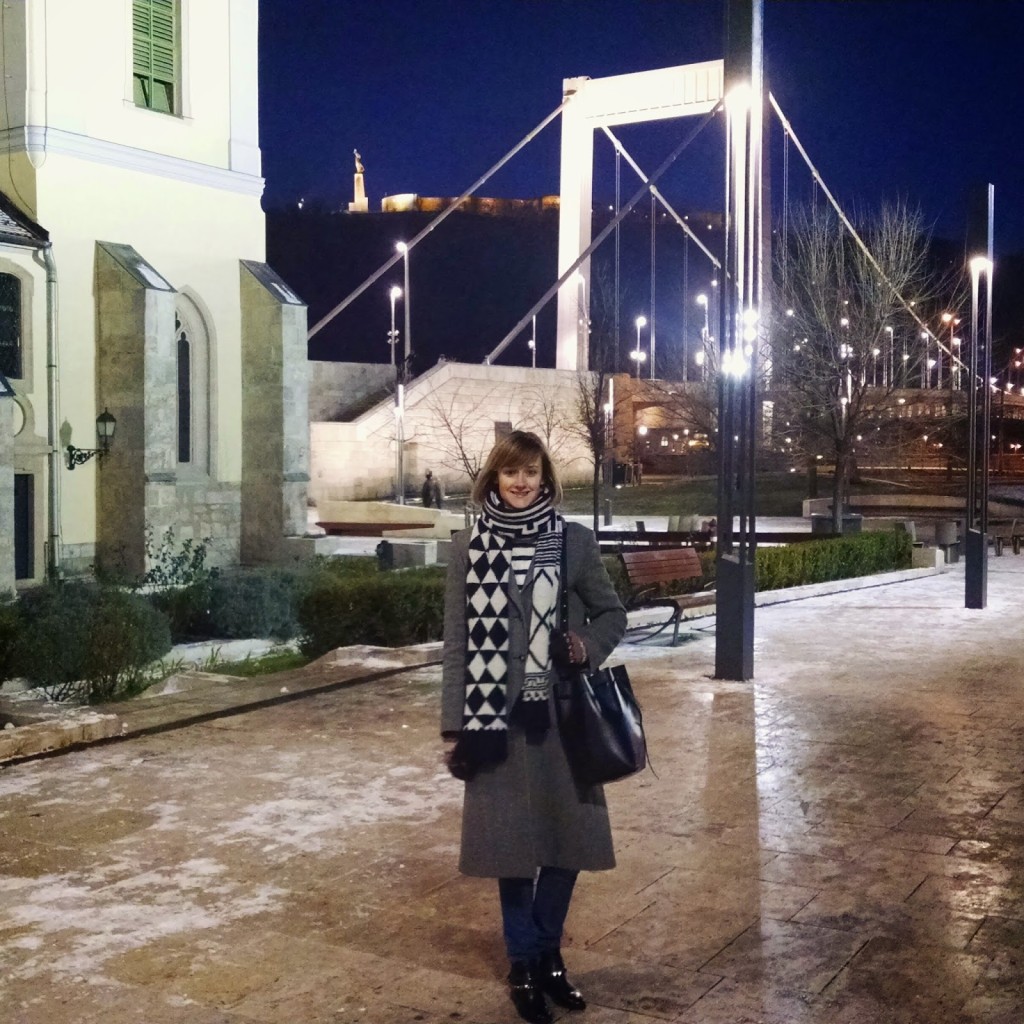 Bundled up for our first night in Budapest, wearing an Echo scarf (similar), French Connection coat, Textile Elizabeth & James denim, Freda Salvador boots, and Mansur Gavriel bag.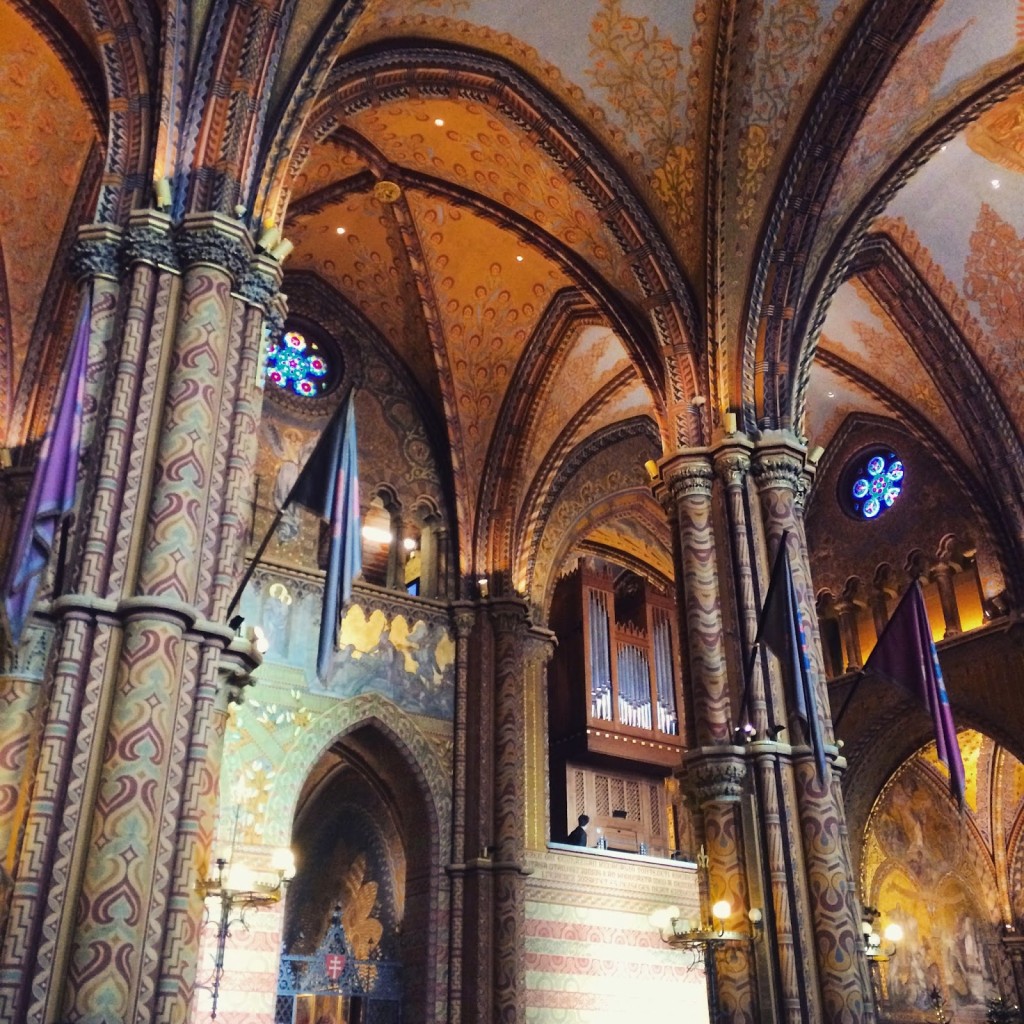 The stunning painted walls of Matthias Church.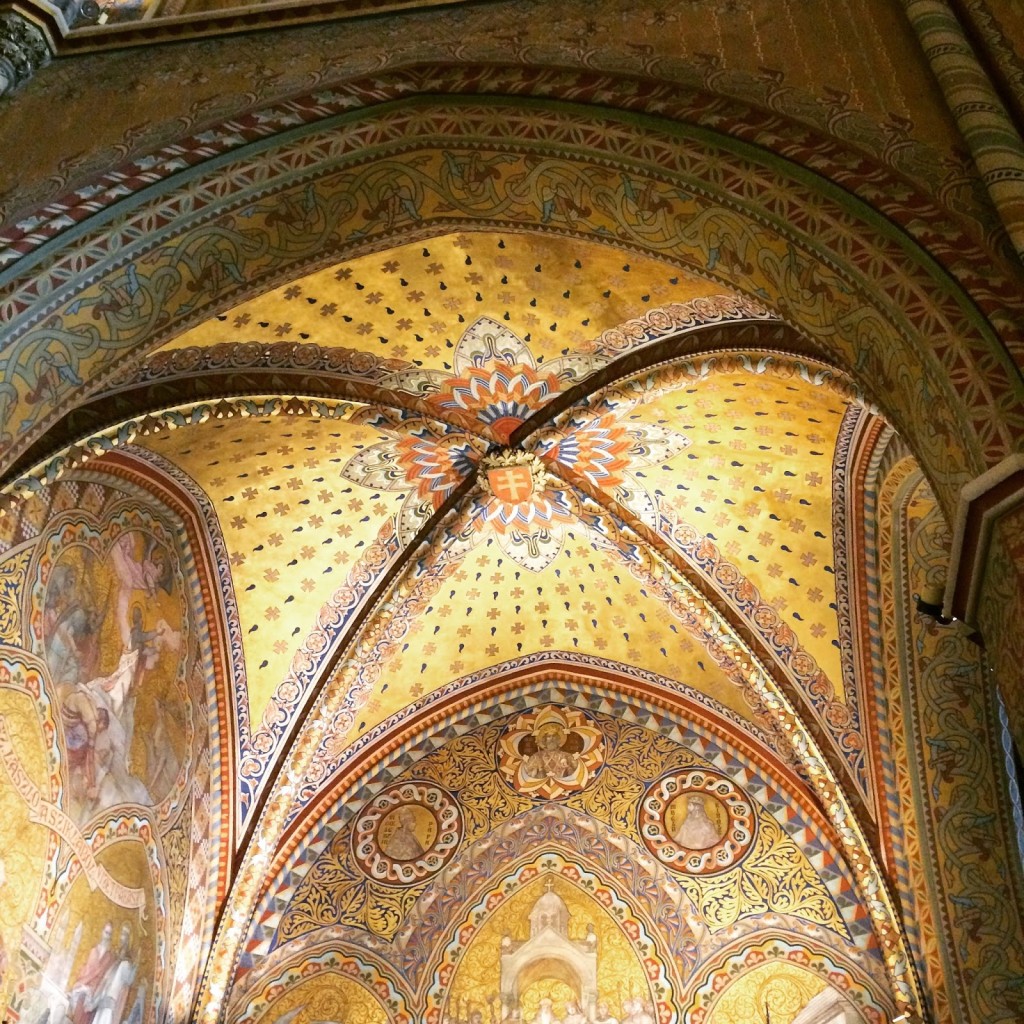 Closer view of the ceiling detail of Matthias Church, because it's just that beautiful.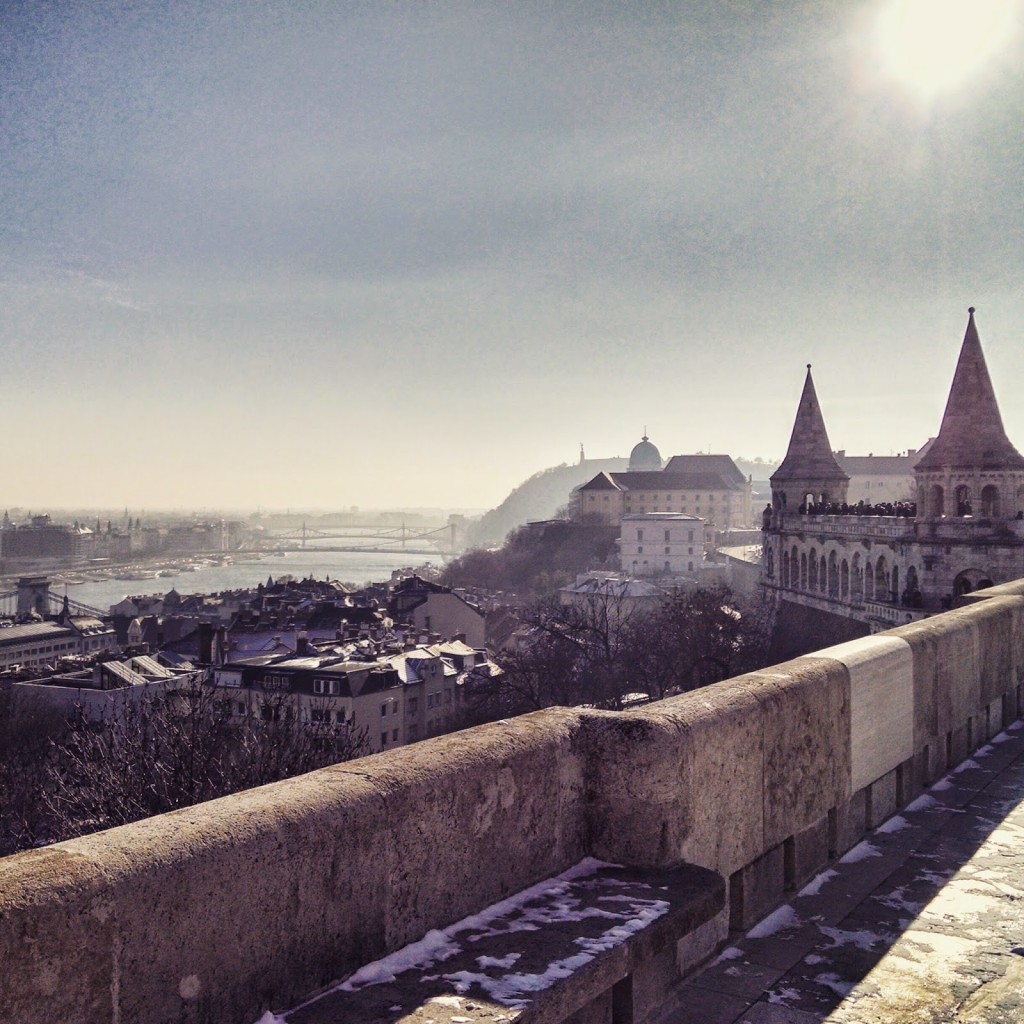 The view from Buda's Castle District in Budapest.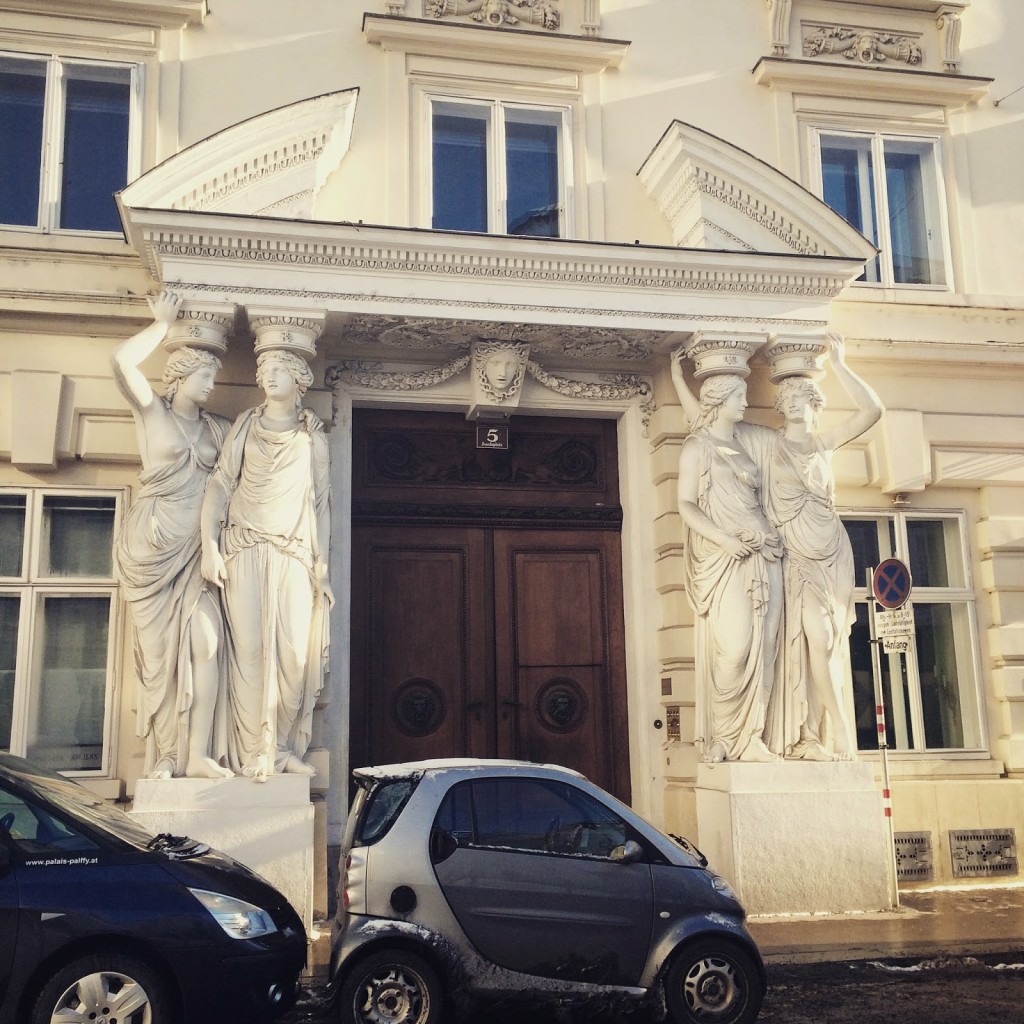 Four lovely ladies in Josefsplatz in Vienna.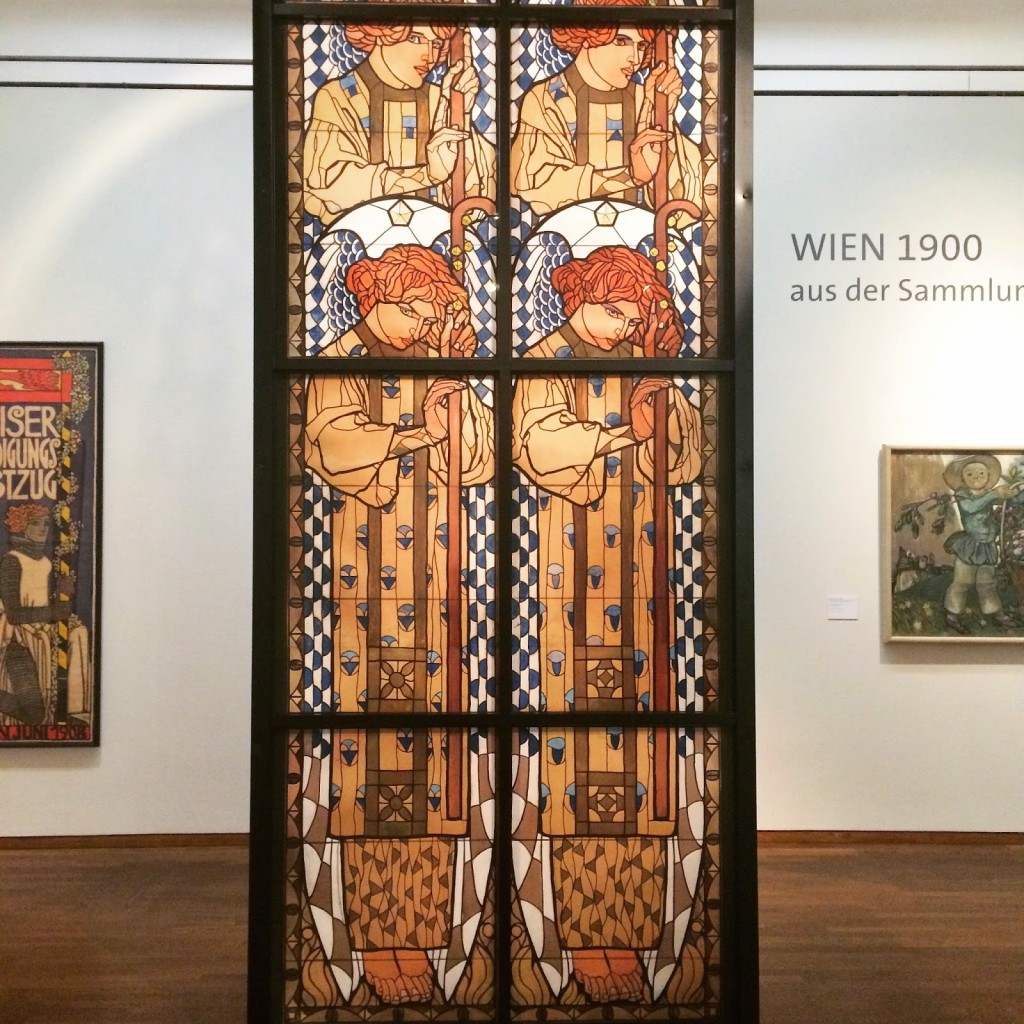 A window design by Koloman Moser, one of the many beautiful art nouveau pieces at the Leopold Museum in Vienna.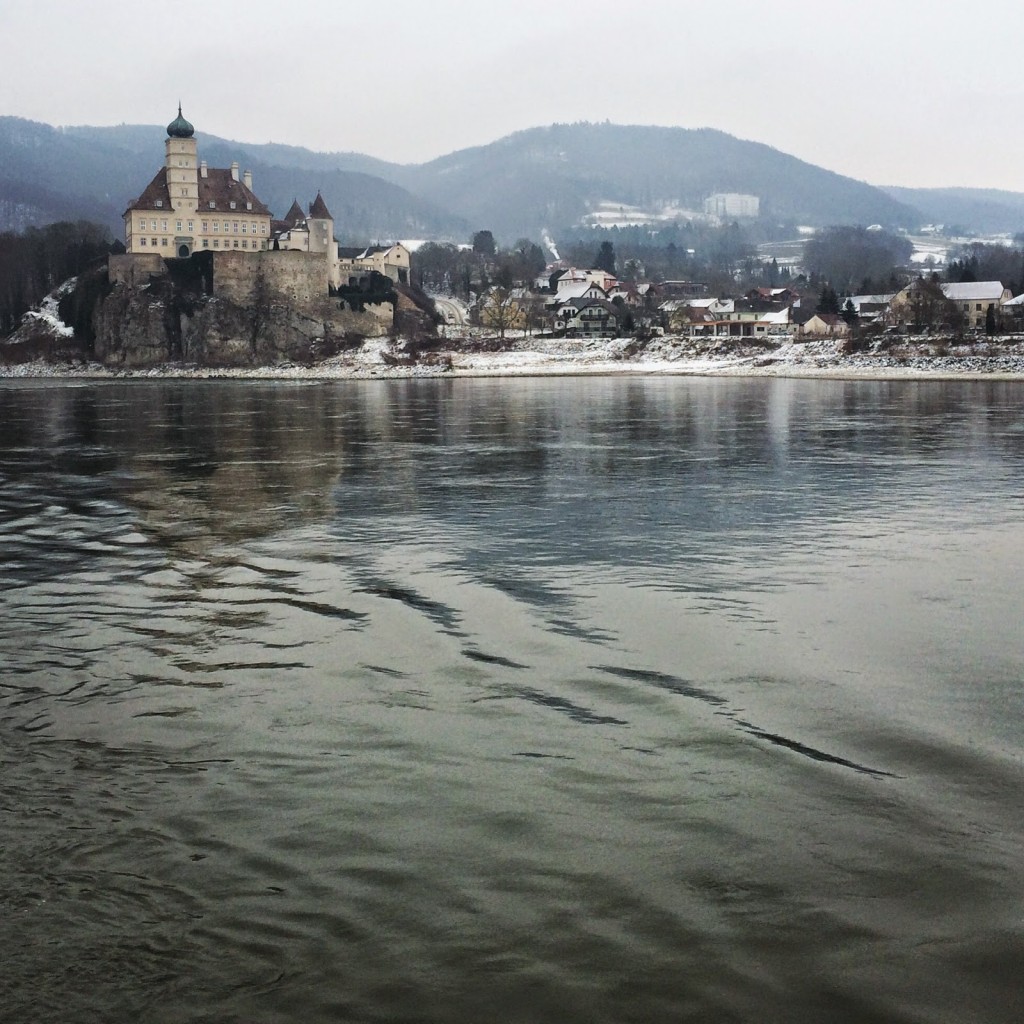 A picturesque convent on the hill in the Wachau region of the Danube.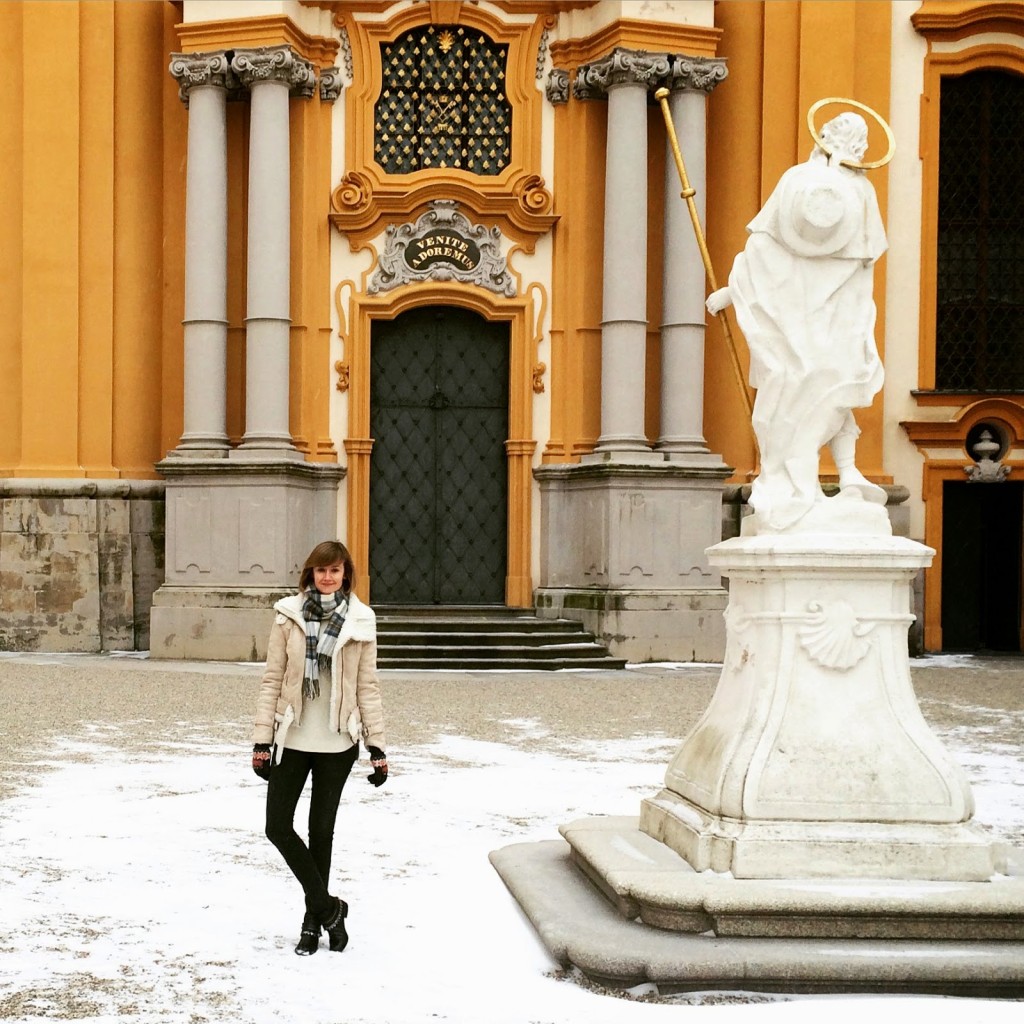 Visting Melk Abbey, wearing a cashmere scarf (similar), Mango jacket, Banana Republic sweater, DL1961 denim, and Freda Salvador boots.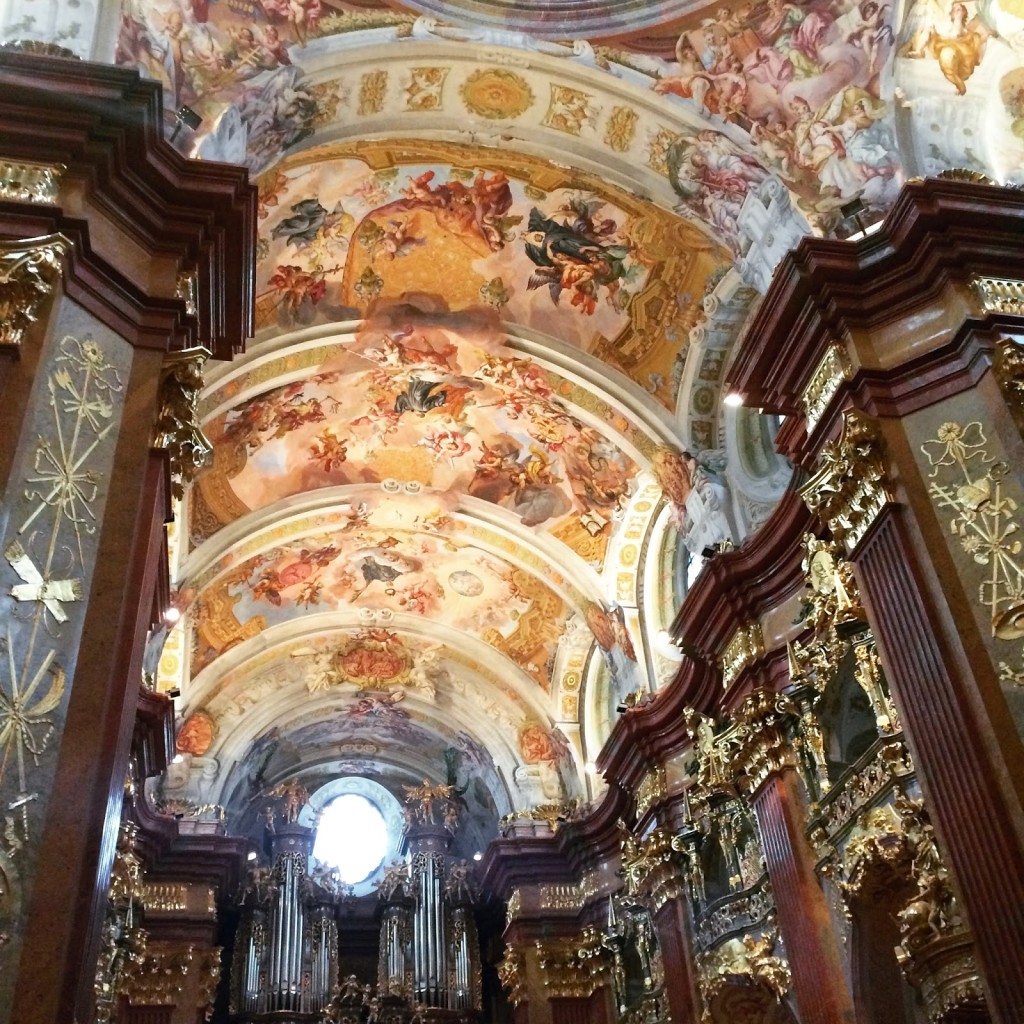 The mind-blowing baroque ceiling of Melk Abbey.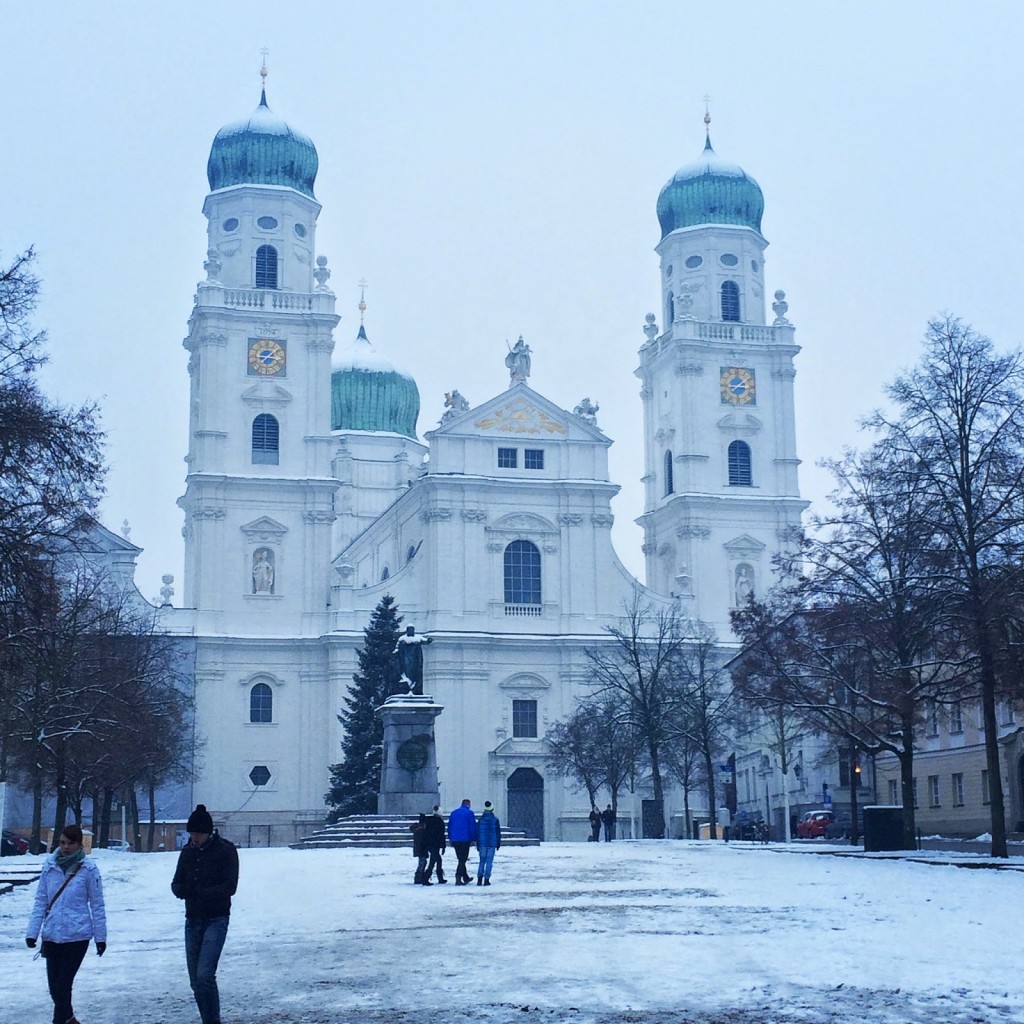 A snowy New Year's Day at St. Stephen's Cathedral in Passau, one of the most charming little towns we visited.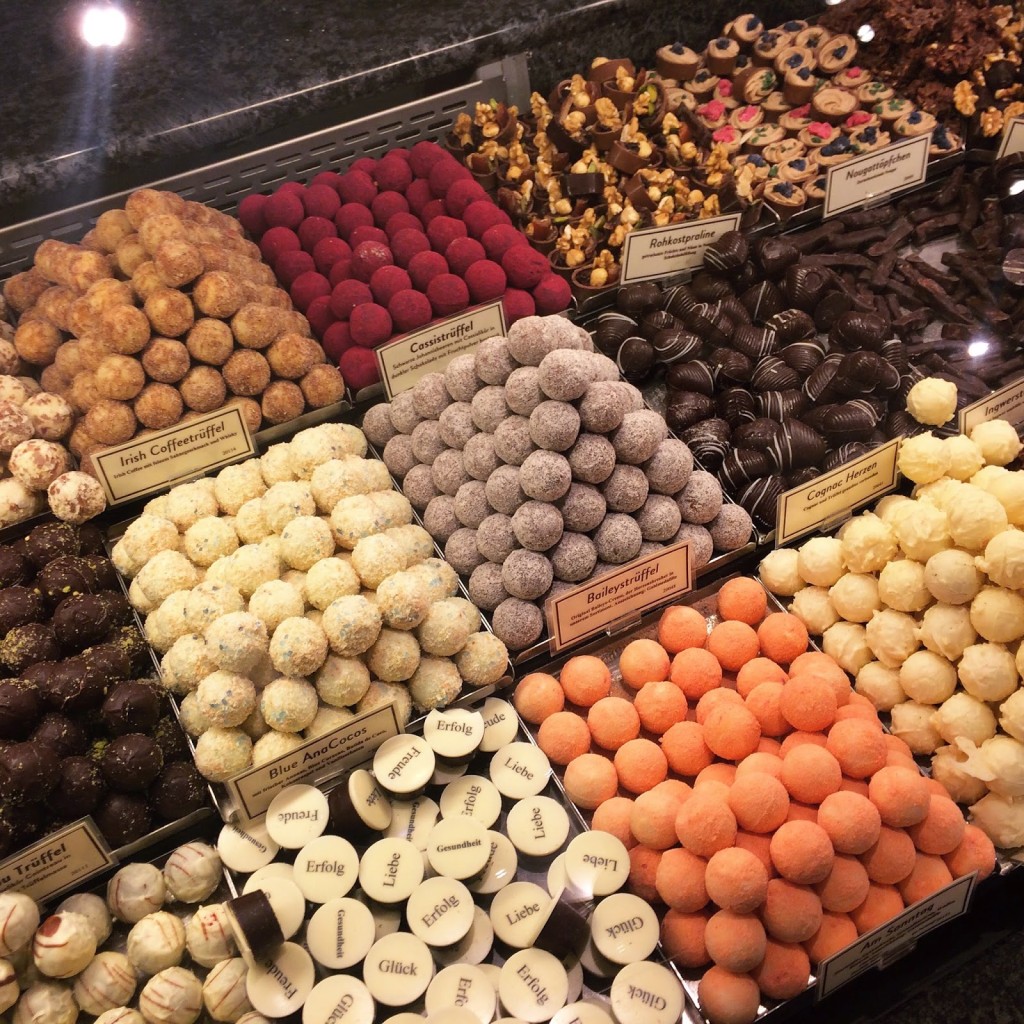 Sampling German chocolate at Simon Confiserie in Passau, where we picked up these cute marizapan pigs for good luck in the new year!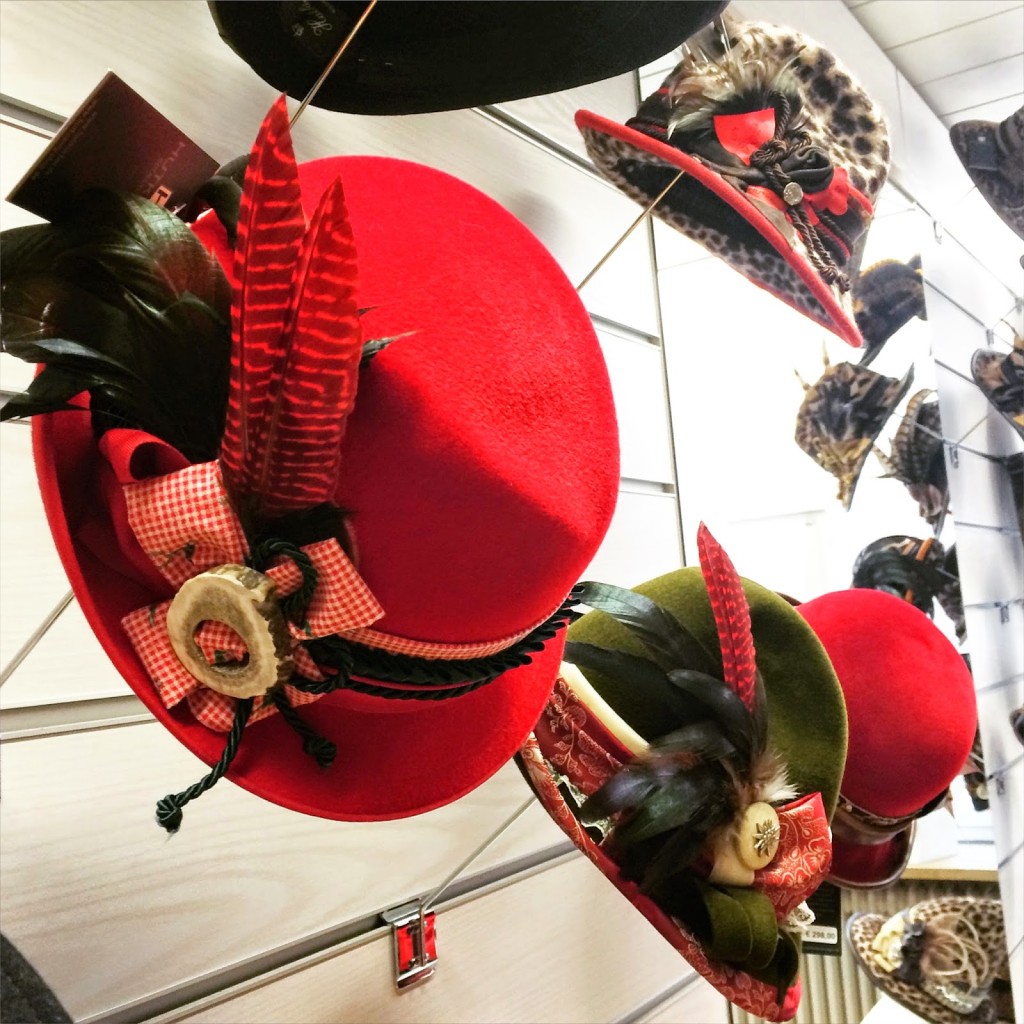 Ogling the beautiful hats at Hutkönig ("Hat King") by hat designer Andreas Nuslan in Regensburg.

Sampling beer at the Hofbräuhaus in Regensburg.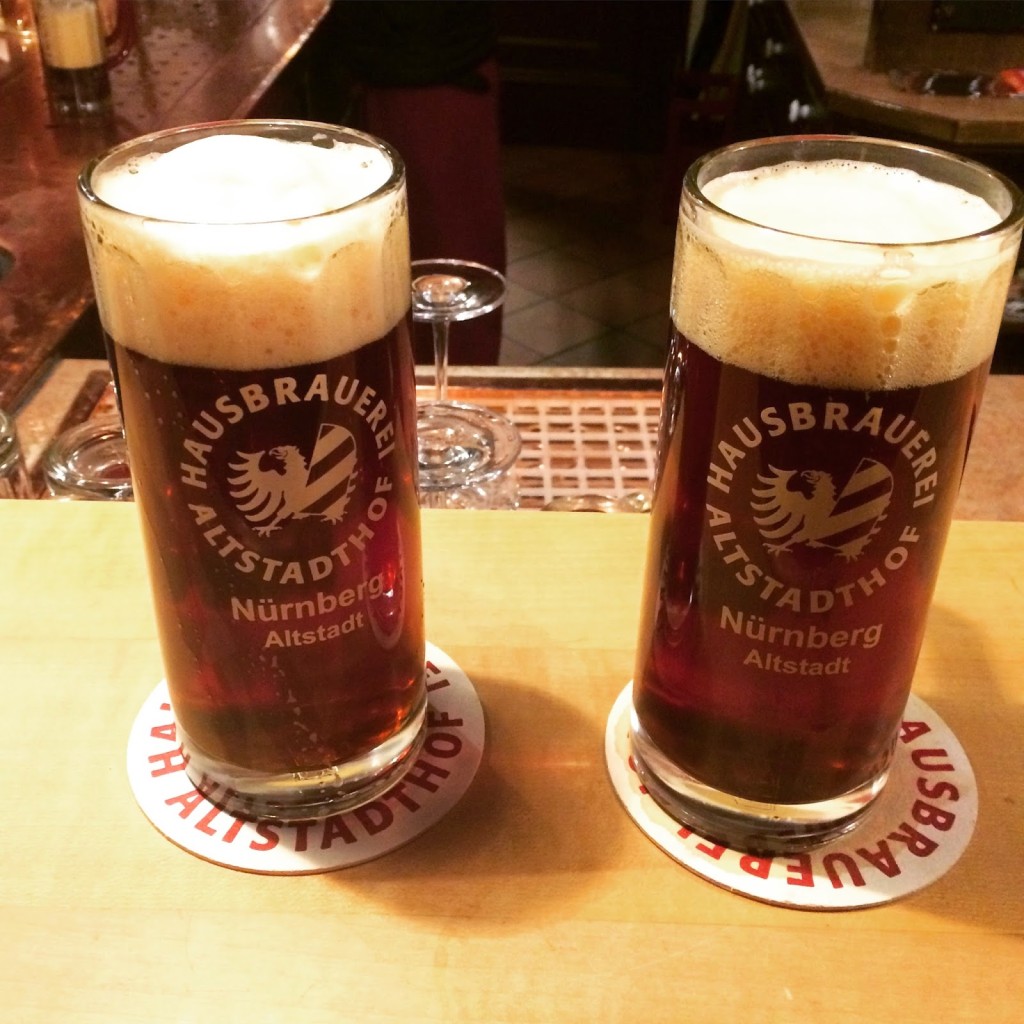 We also enjoyed Nuremburg's traditional red beer, found at craft brewery Altstadthof.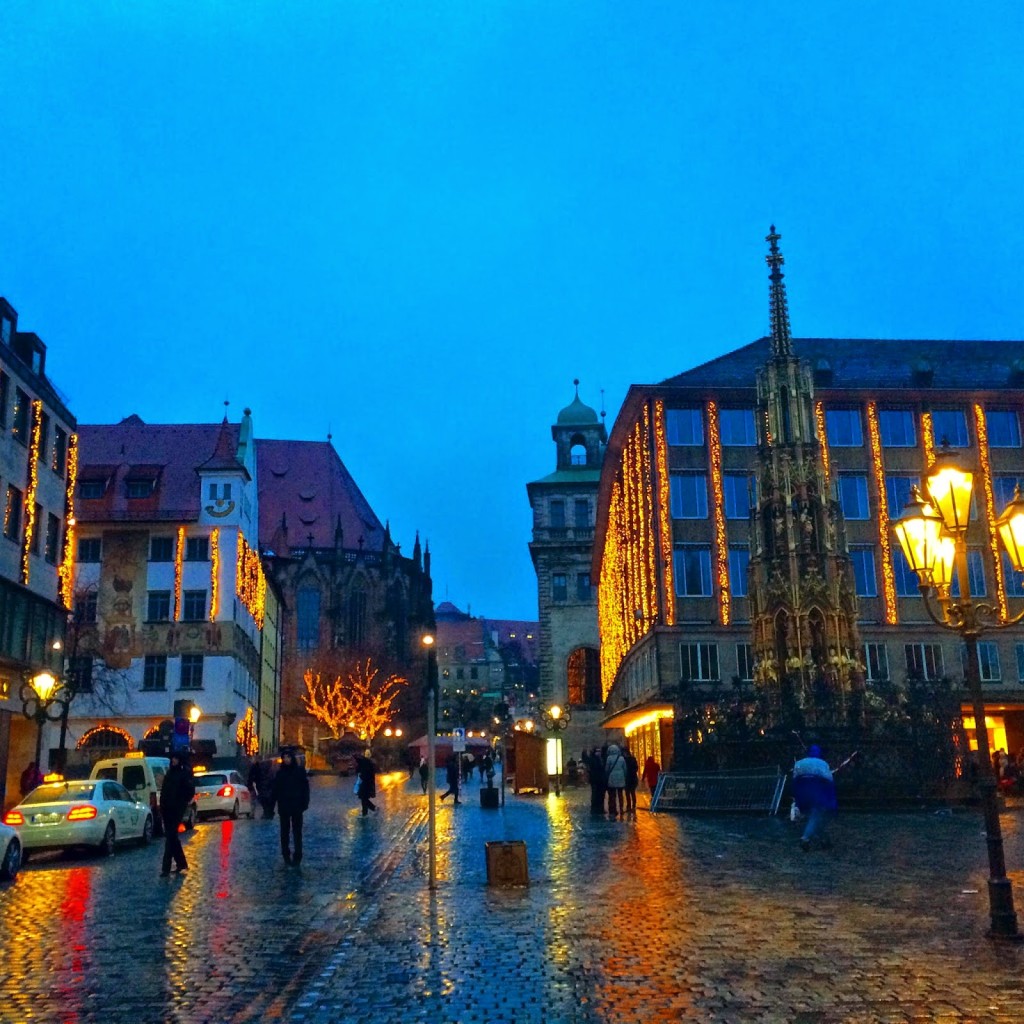 Our last night, spent wandering the quaint cobblestoned streets of Nuremburg.
Find a few more shots of my trip (and others) on my instagram!