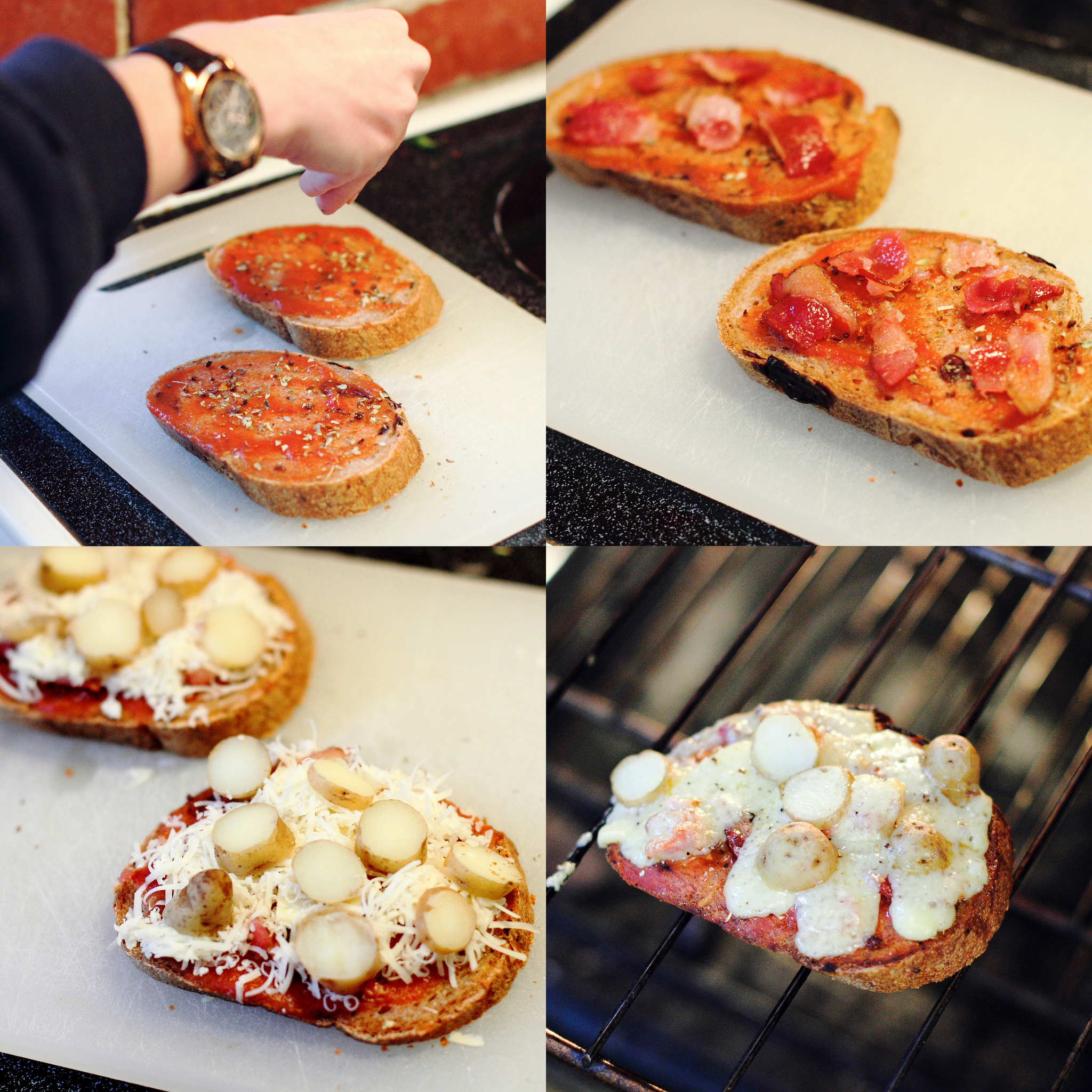 Just got back from New Mexico and I can't wait to share a copious amount of photos with you, but today I thought I'd share a quick and delicious brunch recipe, as I'm sure you all have had your fill of cooking by now.
This recipe was based on one of B and my favorite breakfast (or anytime) snacks we had in Paris and were determined to recreate when we got home. The recipe is pretty simple, but the key to recapturing the taste of the original is using quality ingredients. We used bread that we picked up from one of our favorite vendors at the farmers' market and a French gruyere we found at our local wine and cheese shop. Feel free to change up this basic formula with different cheeses, breads, and toppings!
For this recipe you will need:
olive bread, cut into slices
tomato sauce
dried Italian herbs
boiled potatoes, cut into slices (we used small ones because they cook faster, but you can use whatever you like)
cooked bacon, cut into small pieces
shredded gruyere
Heat the broiler in your oven and lightly toast the olive bread slices. Allow them to cool, then layer with tomato sauce, a light sprinkle of herbs, bacon pieces, enough cheese to cover, and then the potato slices. Place back under the broiler and cook until cheese is bubbly and slightly golden. Enjoy!