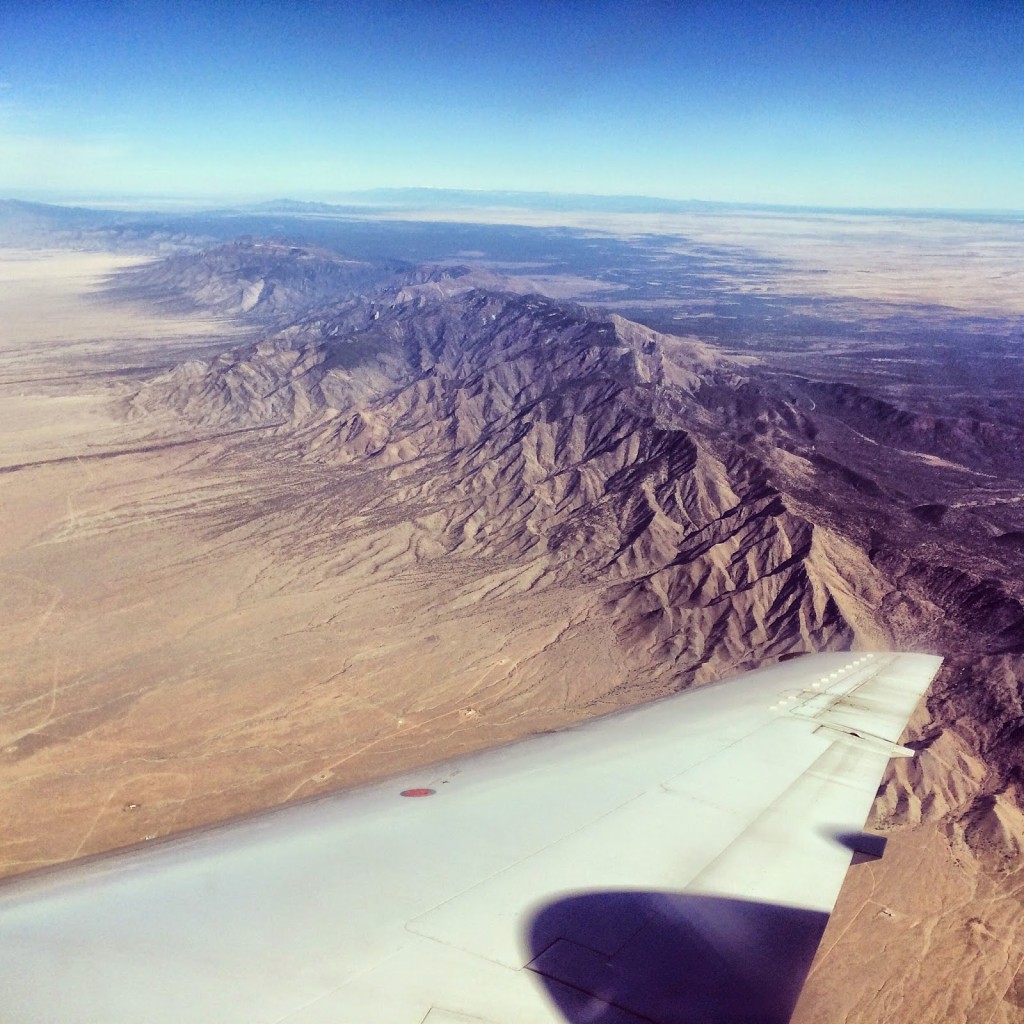 B and I try to make it out to New Mexico as often as possible to visit his parents (who live in the southern part of the state), but since we weren't able to make it last year, we all thought it might be fun to do something a little different this time and spend part of our trip in Santa Fe. B and I actually spent our honeymoon in Taos in Santa Fe, but we hadn't been back since, so this was a real treat for us. I cannot emphasize enough what a cool place Santa Fe is – fantastic food, excellent shopping, and a ridiculously well-developed artistic scene (we're talking over 200+ galleries representing both local and international artists). The notable residents list is equally impressive – Jane Fonda, George R. R. Martin, Cormac McCarthy, Ali MacGraw, Gene Hackman, oh and Tom Ford has this quaint little place south of town.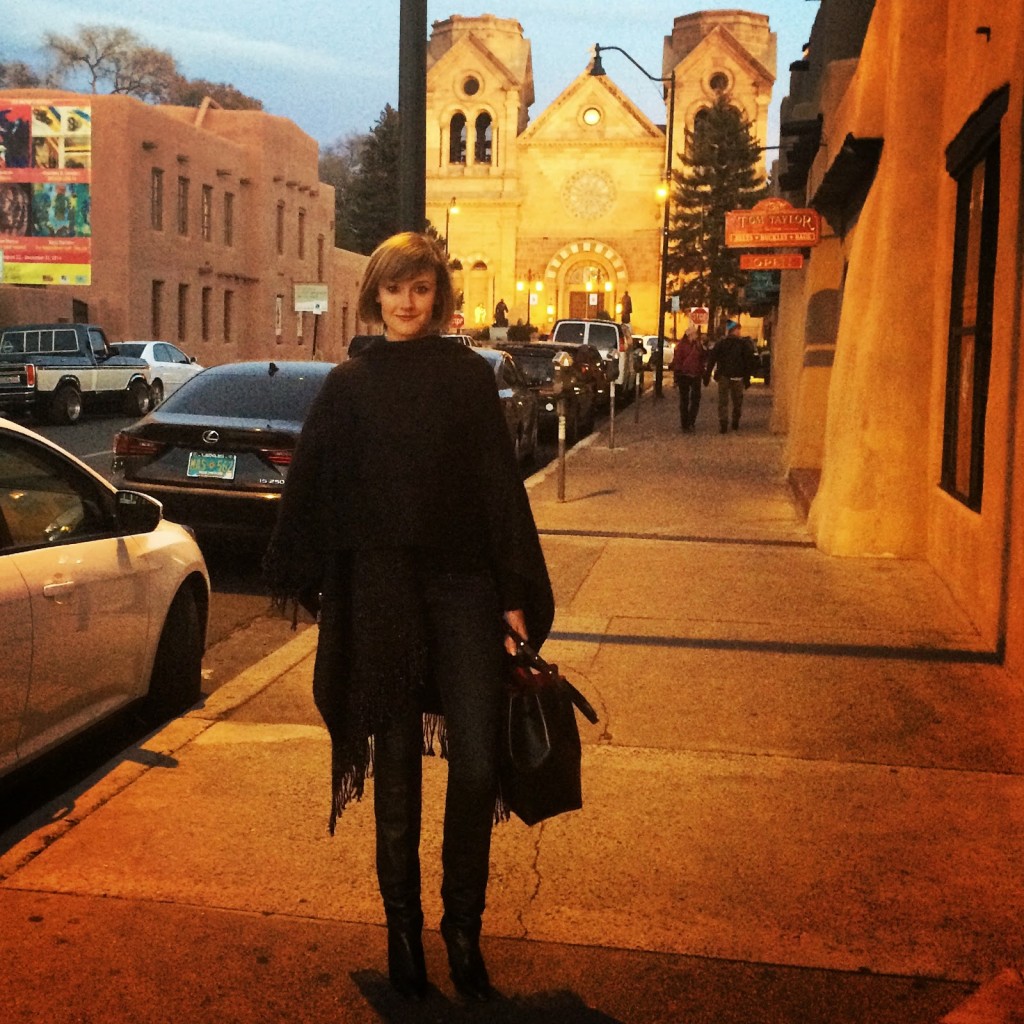 Ready for dinner at the Shed, wearing an Accessory Street shawl, H&M jeans (love these), Dolce Vita over-the-knee boots (old, another pretty pair), and a Mansur Gavriel bag (sold out, great one here).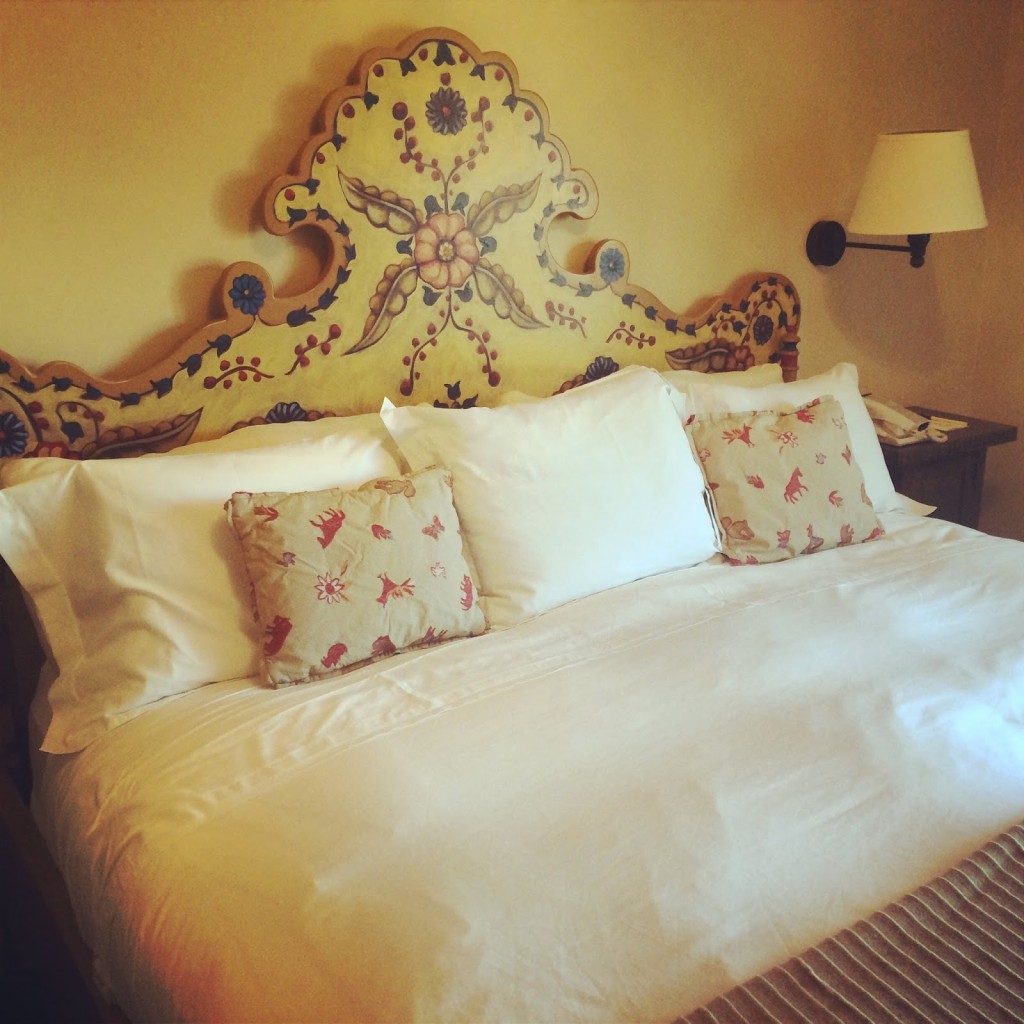 Our hotel, the La Fonda, had over 400 pieces of original art (seriously, like a museum) with unique pieces in each room – our bedframe was a real eye-catcher.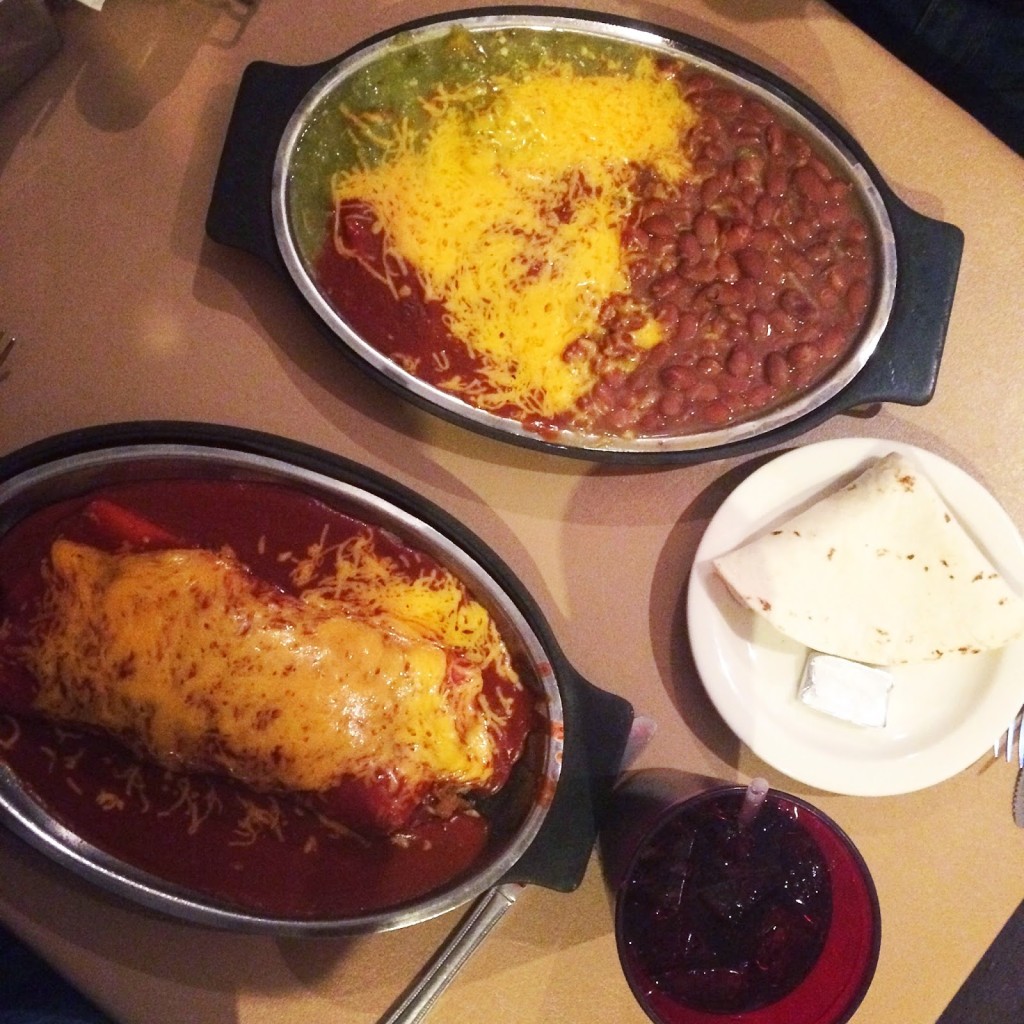 Tia Sophia's was so good, we ate there twice for breakfast. B liked their enchiladas Christmas-style (with both red and green chile) and I was a big fan of their chorizo scrambled eggs.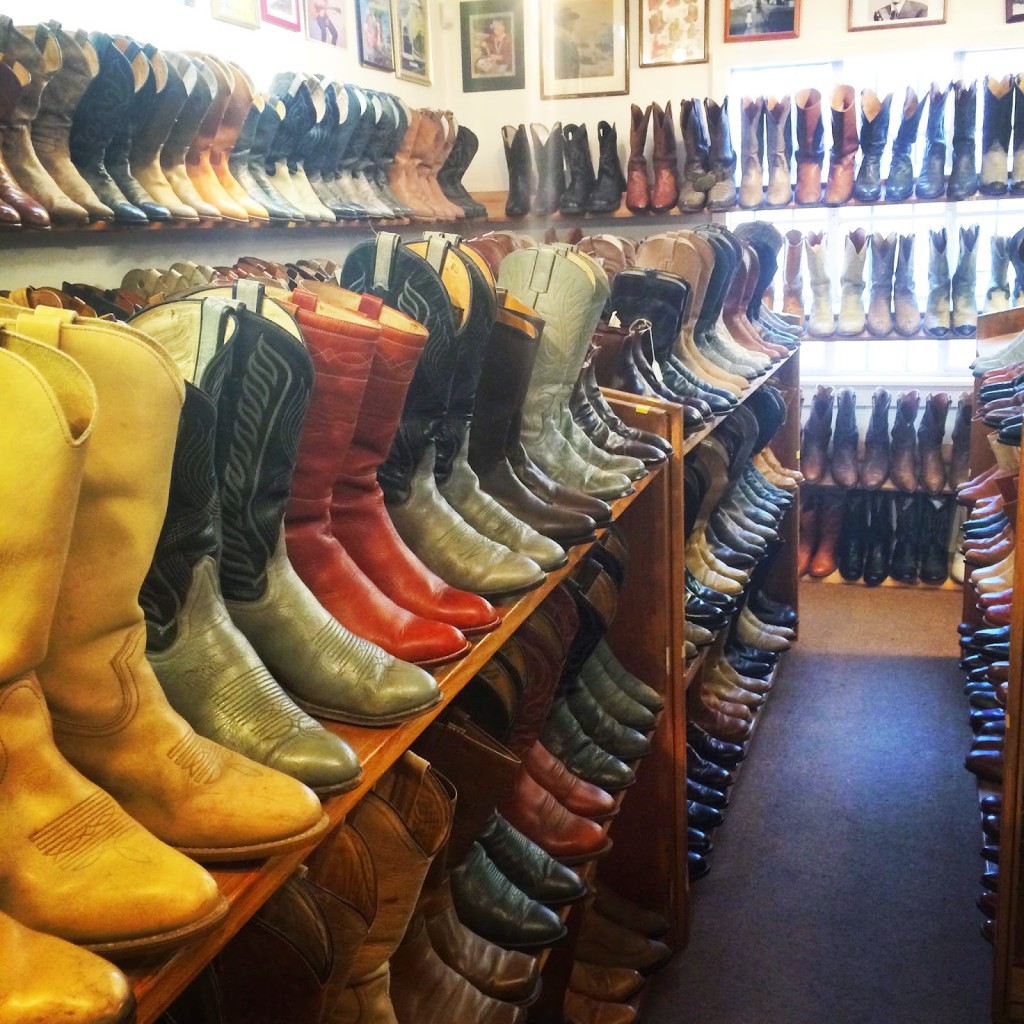 A super cool place to check out if you're in the market for vintage westernwear, especially cowboy boots – Kowboyz.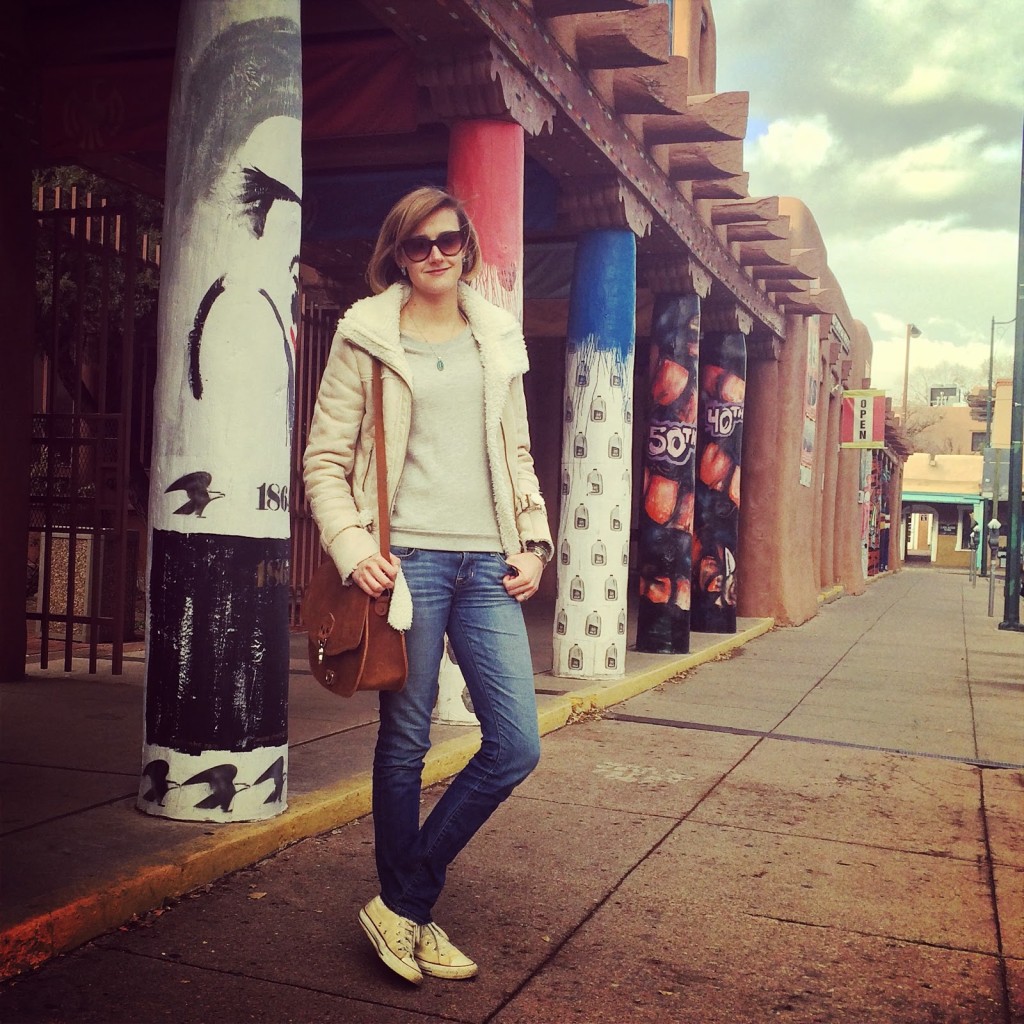 Wearing a Mango jacket (sold out, love this one), Project Social sweatshirt, Textile Elizabeth & James denim, Converse Chuck Taylors, and Saddleback bag for Santa Fe exploring.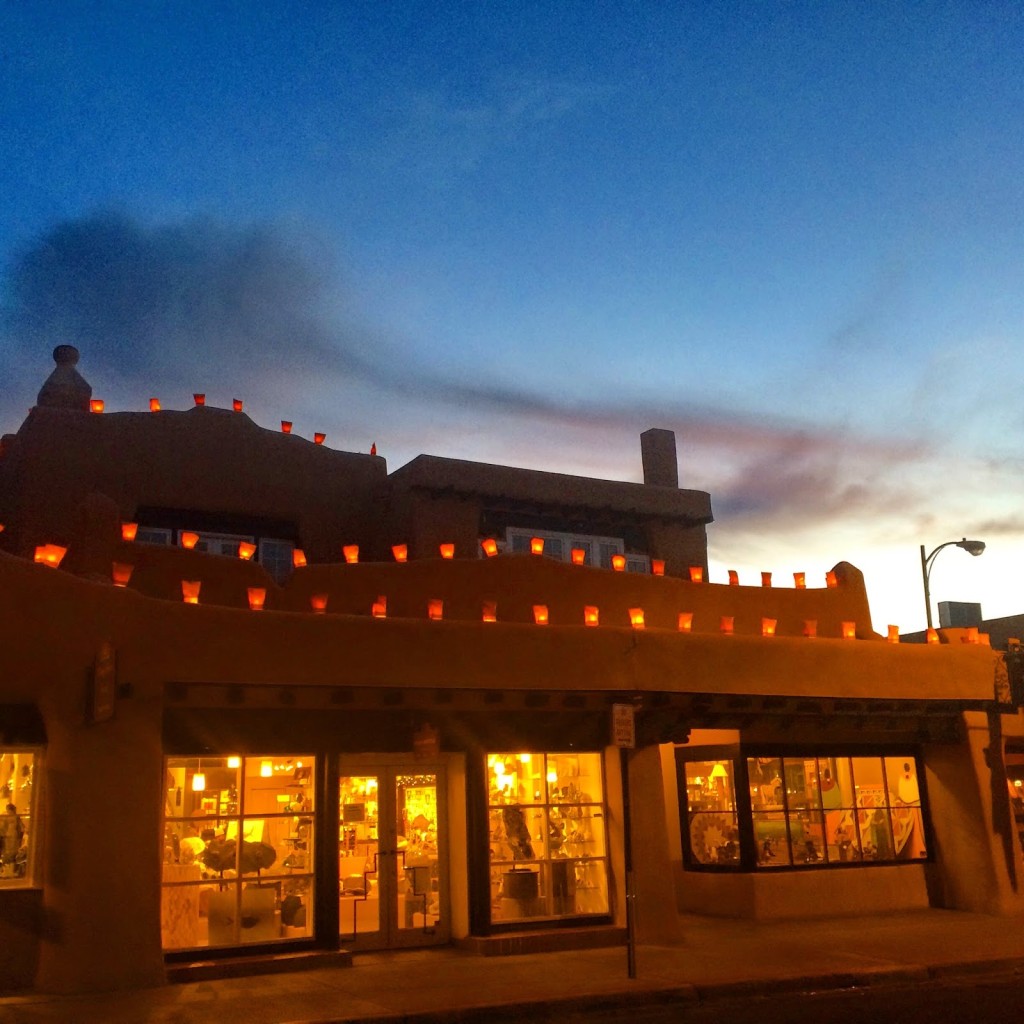 luminarias against the night sky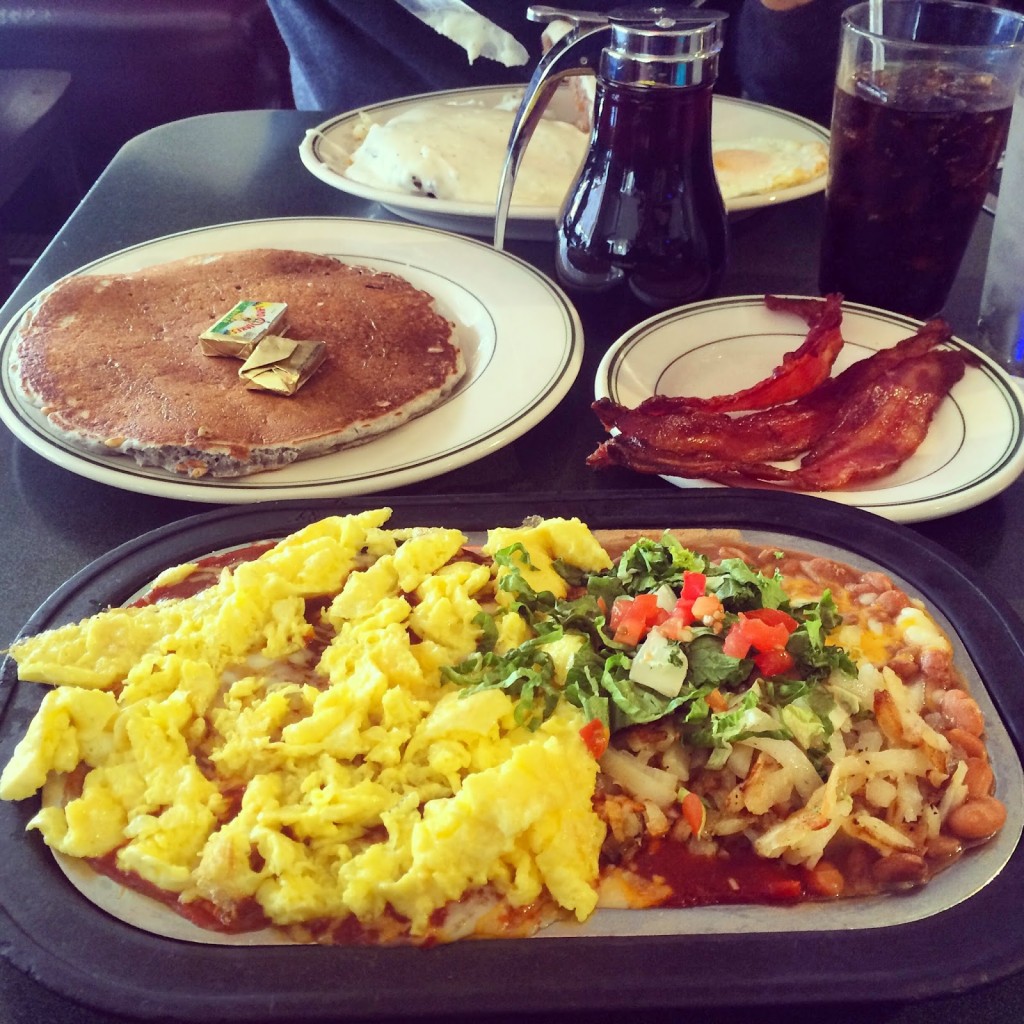 blue corn enchiladas, a blue corn pinon pancake, and a side of bacon for strength at the Plaza Cafe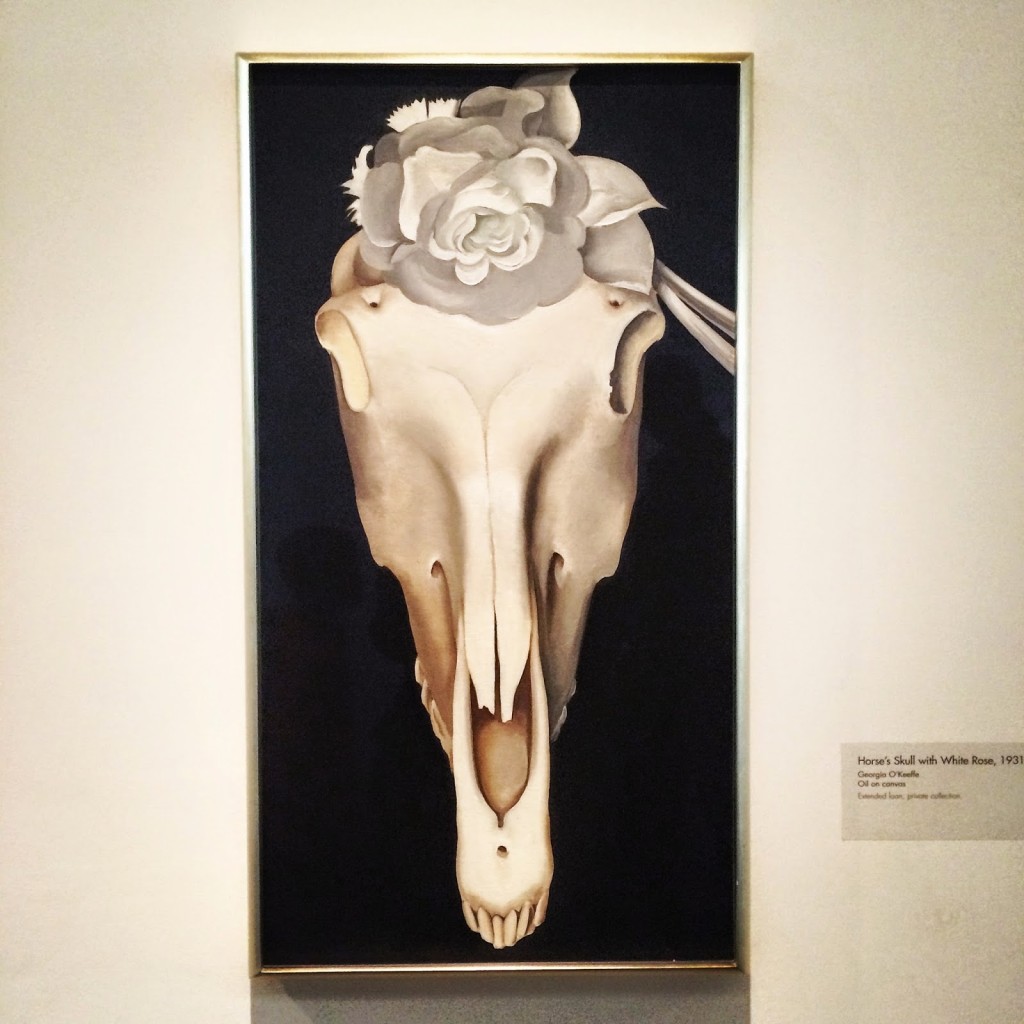 communing with Georgia at the Georgia O'Keeffe Museum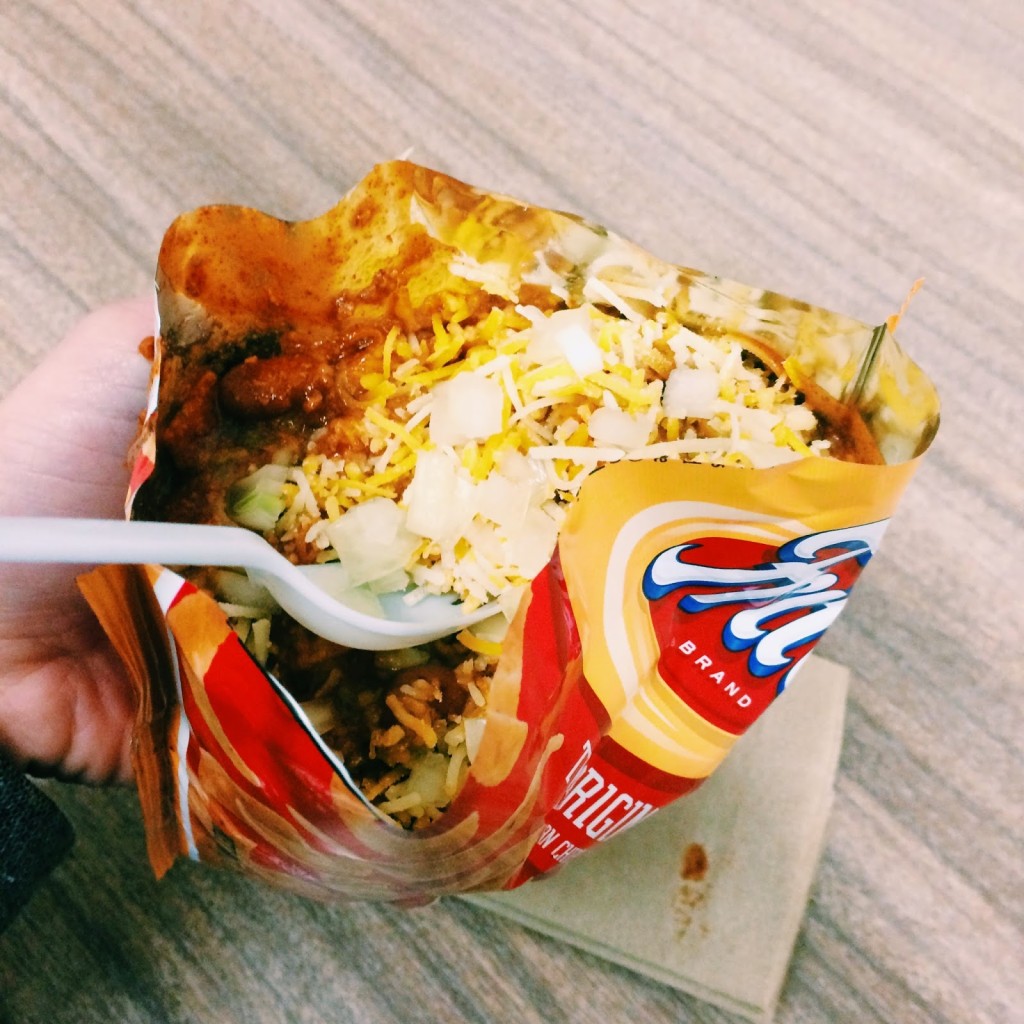 nibbling on the world's best frito pie, found at the back of the Five and Dime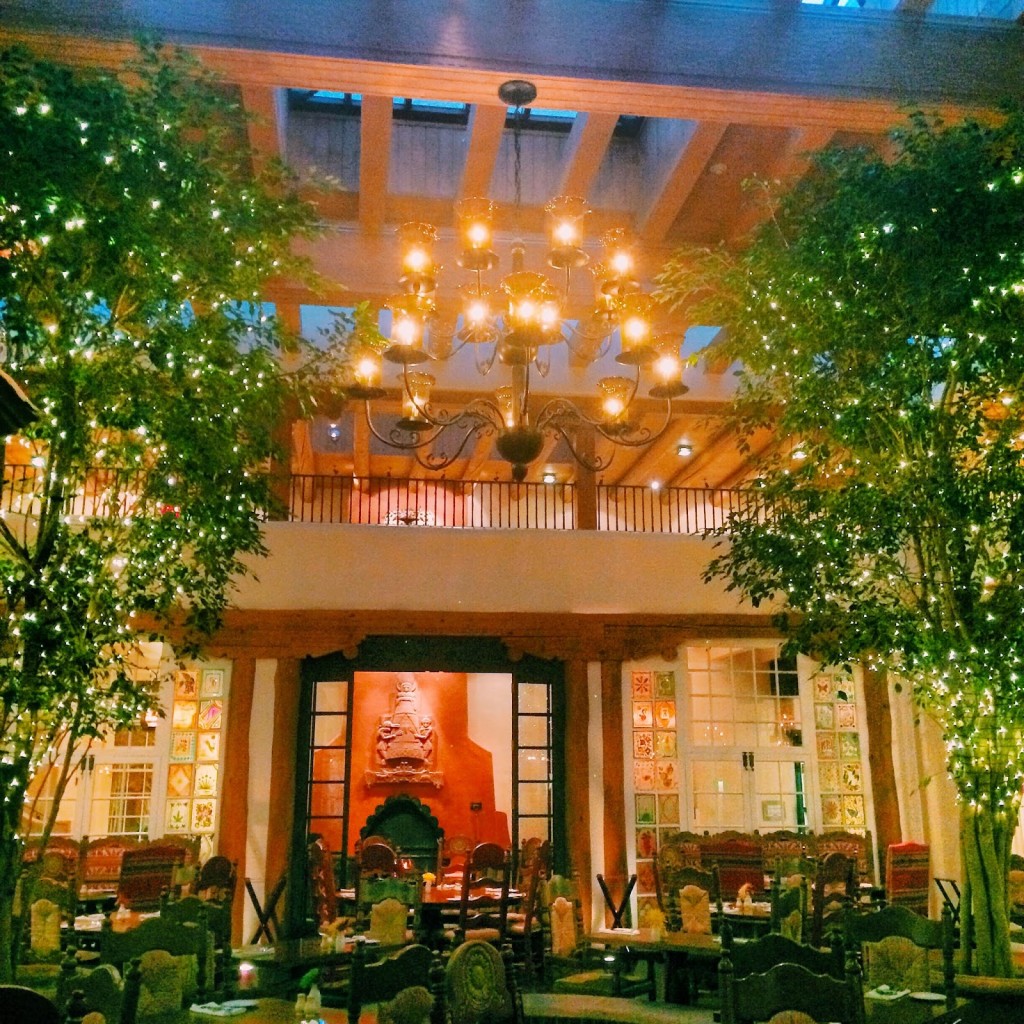 The beautiful dining room at the La Fonda – so sad to leave but can't wait to come back!
Follow more of my adventures on my instagram.