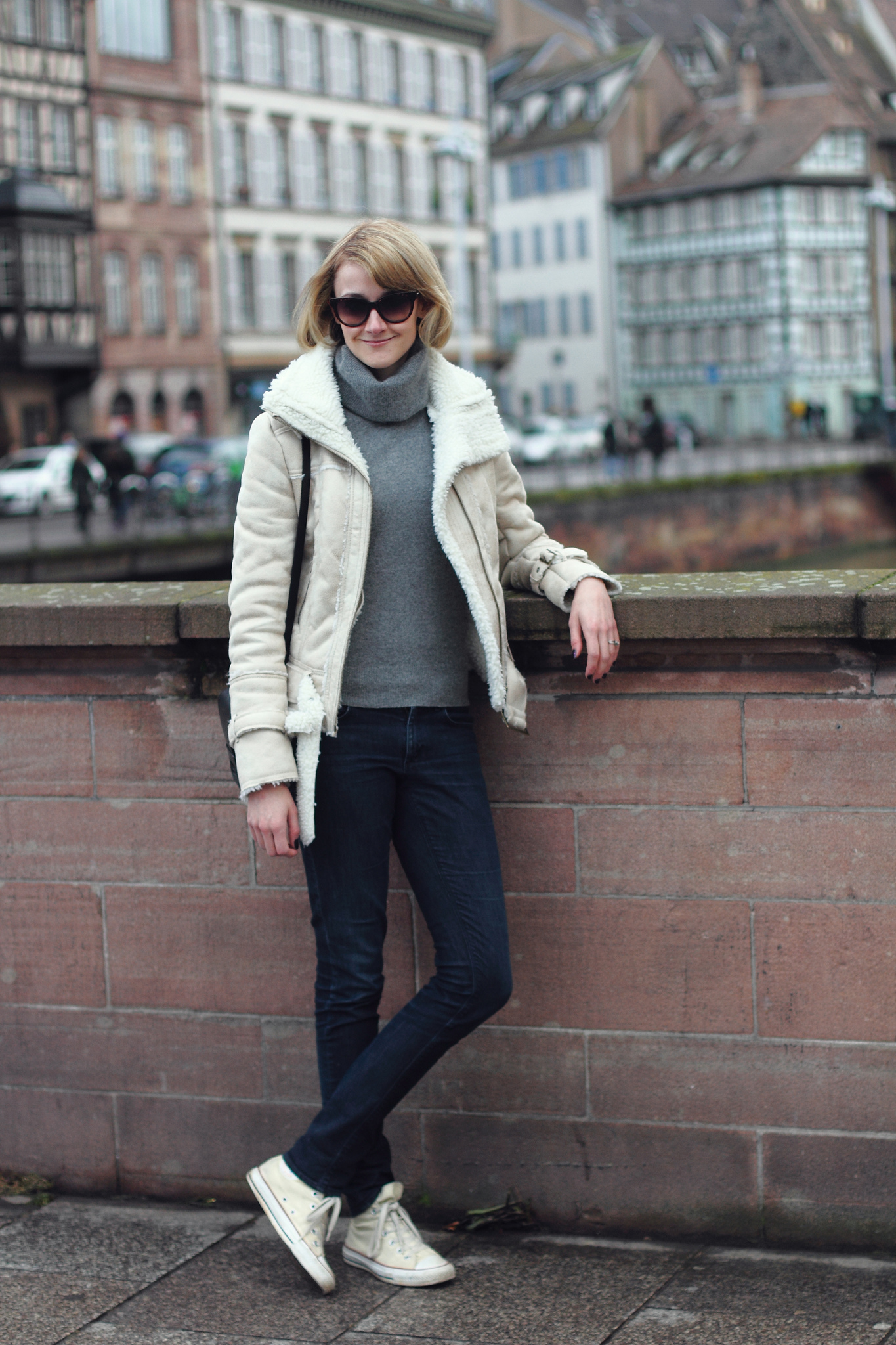 A quick bonjour from Strasbourg! I was hoping to share more photos, but unfortunately the internet connection would not abide. Anyhoo, I've been enjoying hearing about your German family connections and fun facts so please keep them coming! I love seeing this part of Europe in the wintertime!
Marc by Marc Jacobs sunglasses
Mango Jacket
thrifted sweater
H&M jeans
Converse chucks
Sophie Hulme bag
PS More stuff in real time on my instagram!