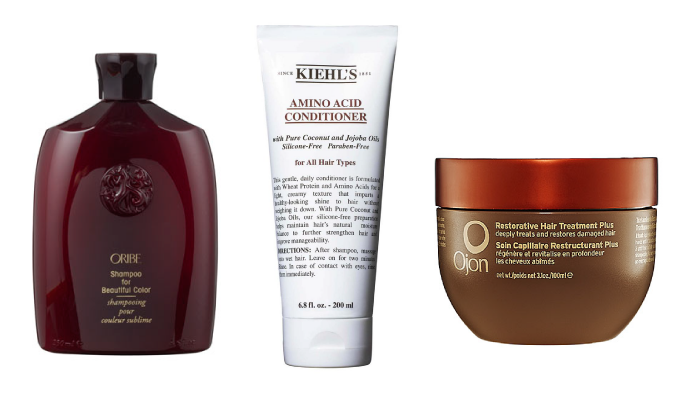 My hair is fine and tends towards frizz and weird waves, so I'm always on the hunt for something to control it while maintaining some semblance of volume. This trifecta makes up my current regimen, which I've been pretty pleased with.


Oribe Shampoo for Beautiful Color – A lady at Blue Mercury with hair similar to mine encouraged me to try this and I love it! It's super concentrated so you only need a little bit and it removes hair product residue really well without drying out your hair and scalp. Bonus: it smells wonderful.
Kiehl's Amino Acid Conditioner – I hate to say it "conditions my hair without weighing it down" since that's pretty much the most overused phrase in the hair conditioner industry, but there's really no better way to put it.
Ojon Restorative Hair Treatment Plus – Somewhat of a time commitment (about 20 mins), so I do this on the weekends, but it's so worth it. My hair is instantly more shiny and manageable.
Any other good suggestions? Seriously, hit me with whatever magic hair fairy dust you've been withholding from me…