Shabby Apple was so kind to let me give their beautiful Ingrid dress a spin.  I'm getting tired of the whole layering/tights thing, so this dress had to stay inside, at least for now.  I'm pretty sure it's going to get a fair amount of wear as soon as the weather warms up.  At first, I questioned whether the ruffles around the collar were almost too voluminous, but, let's be honest, I'm not exactly drama-averse. B. wanted me to tell you that the belt was his idea, which is partially true.  I put it on and he said it liked it.  Baby steps.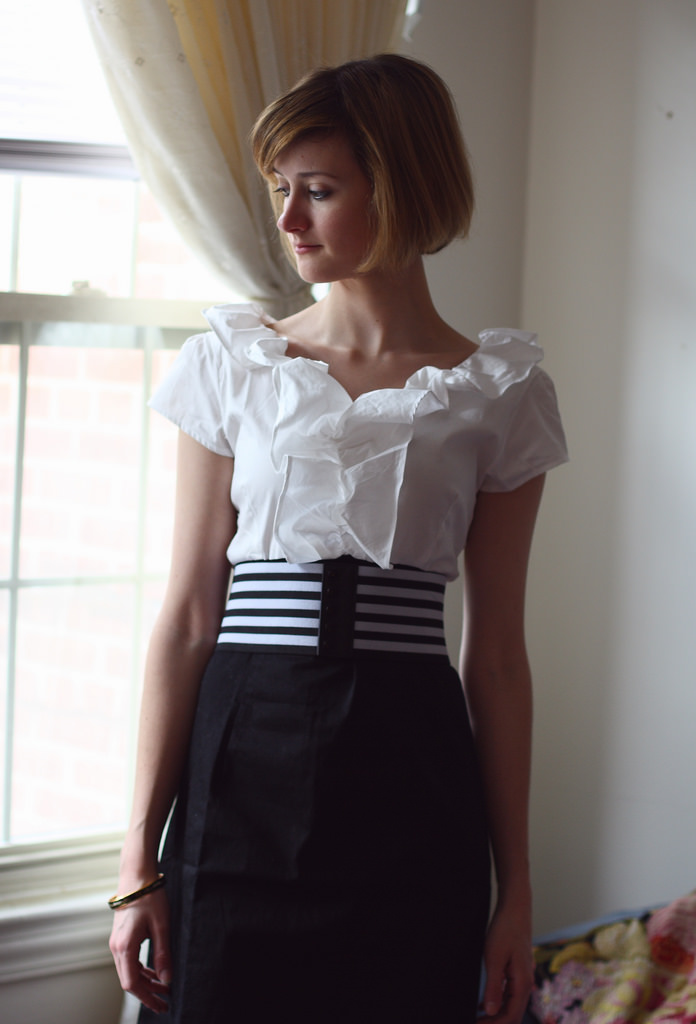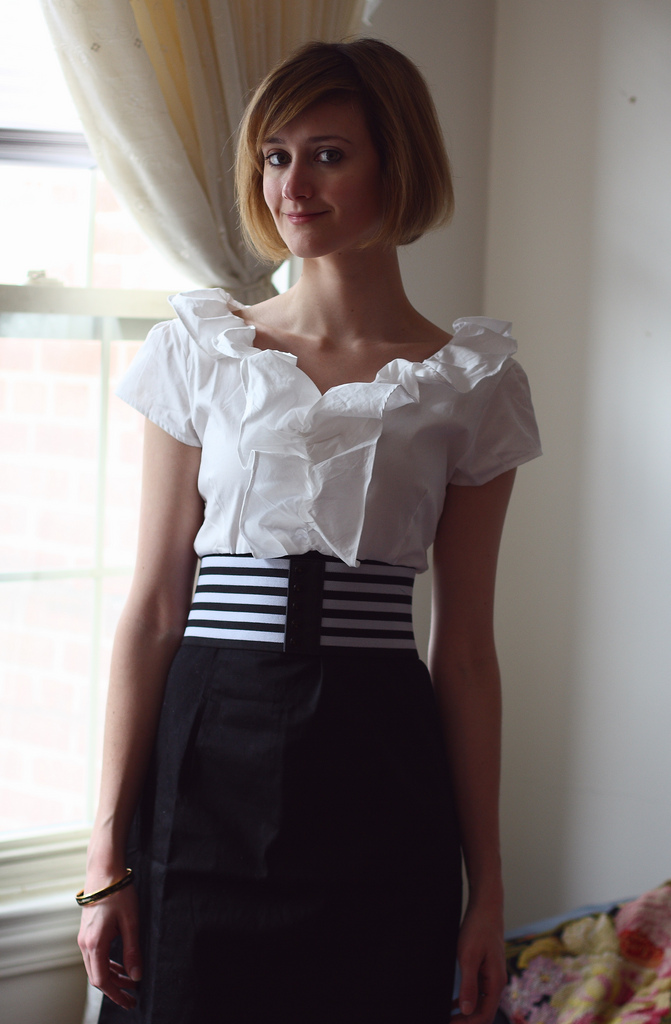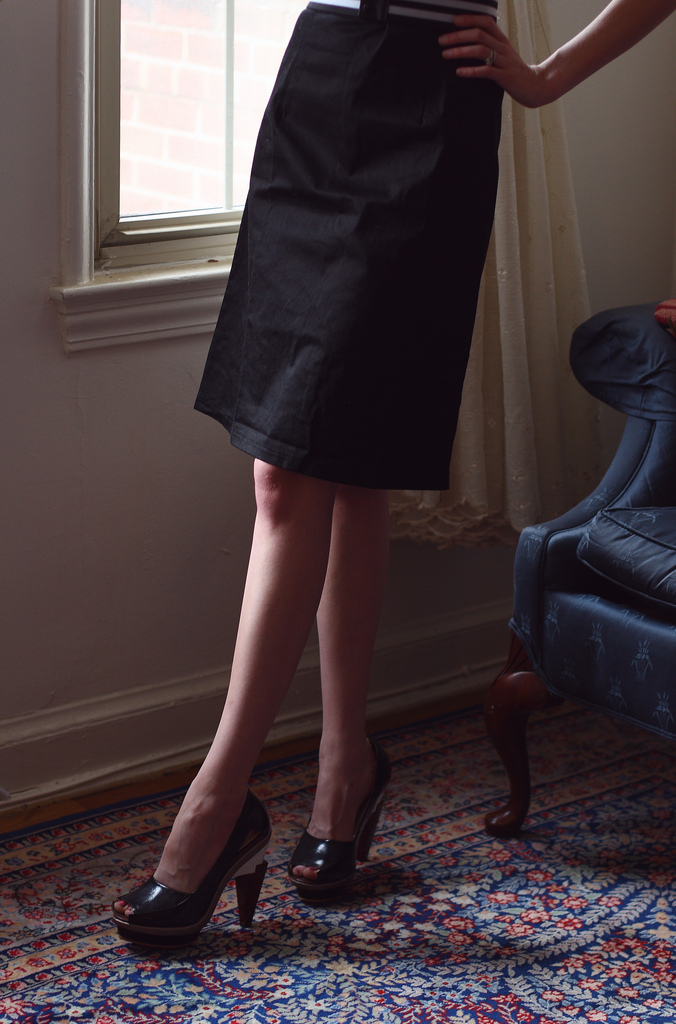 Shabby Apple Ingrid dress
Alice Temperley for Target belt
Hermes bangle
Finsk shoes
PS Major thanks to Maria for featuring my look on Chicisimo!