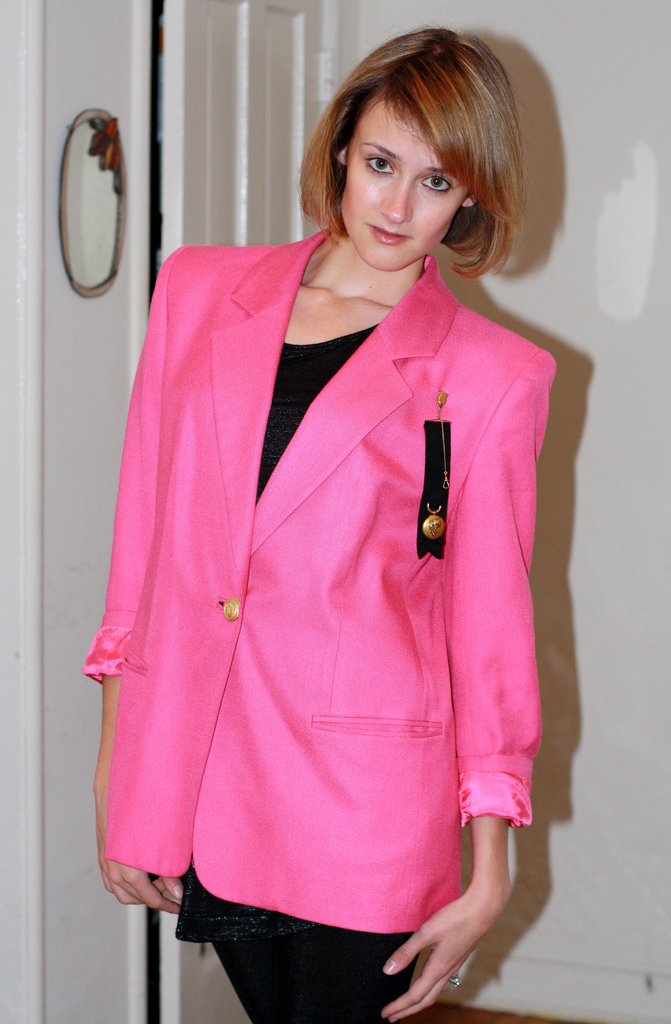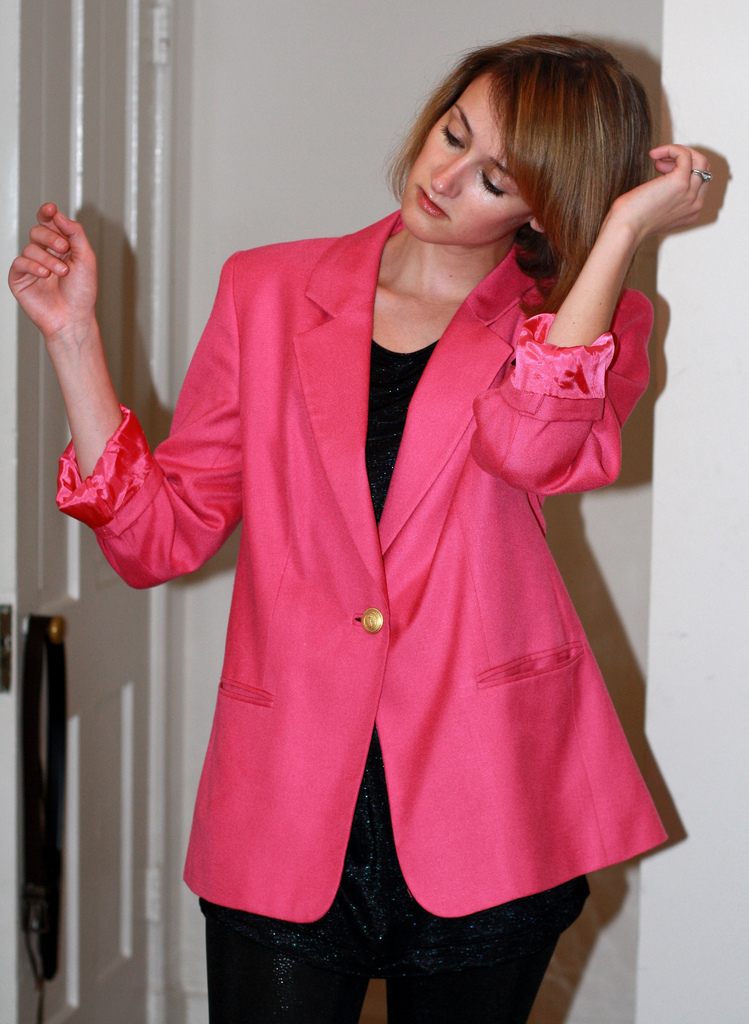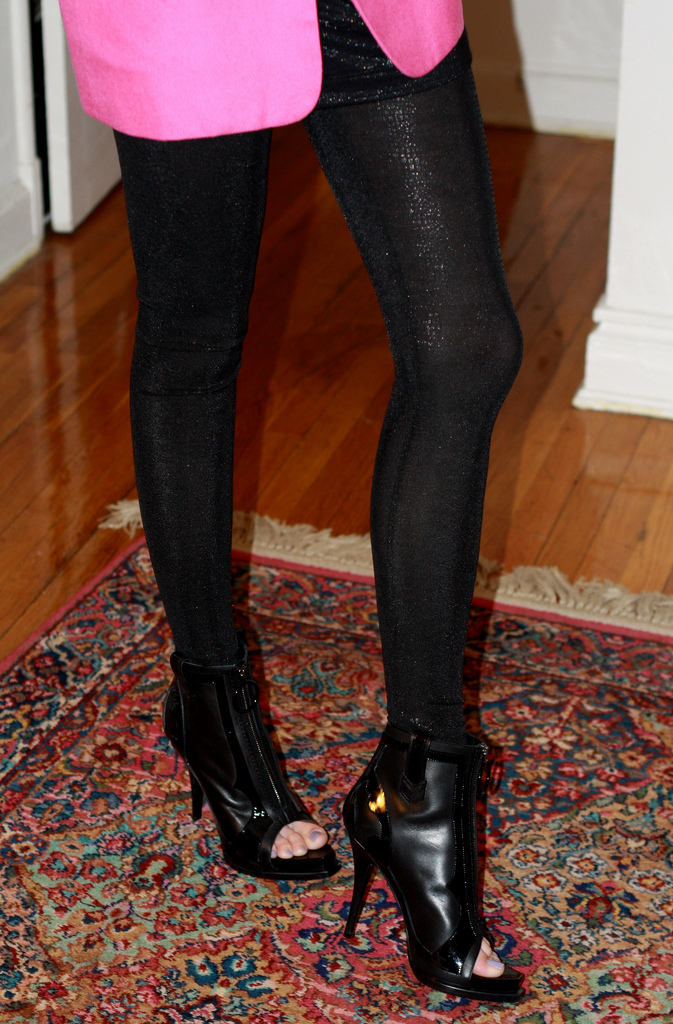 First, Dream Sequins had a great idea to kick off Fashion Week and Fall clothing coming into stores with my and other lovely fashion bloggers' favorite Fall trends.
Thursday was Wii Golf night and this is what I wore. No matter how hard I try, I'm still not very good at that game. As for my virtual golfing outfit, I'm excited for color this Fall. It's been getting colder here, so I thought I'd get started. Oh and the leggings have a great reptilian texture that I don't think I've properly captured on film before.
vintage blazer
Costume Department leggings
Givenchy boots
H&M t-shirt
PS Thanks to Nubia's Nonsense for the award!!