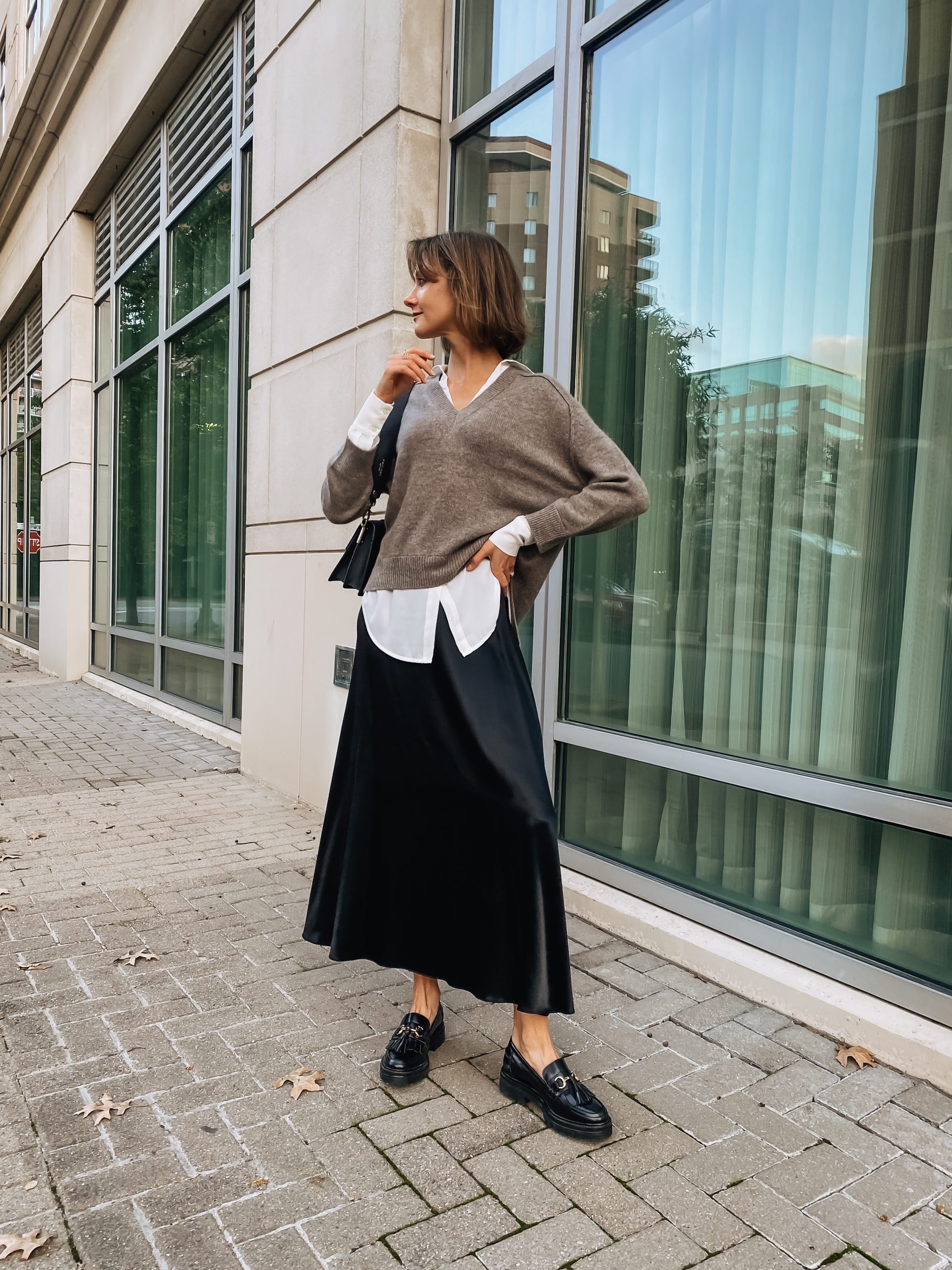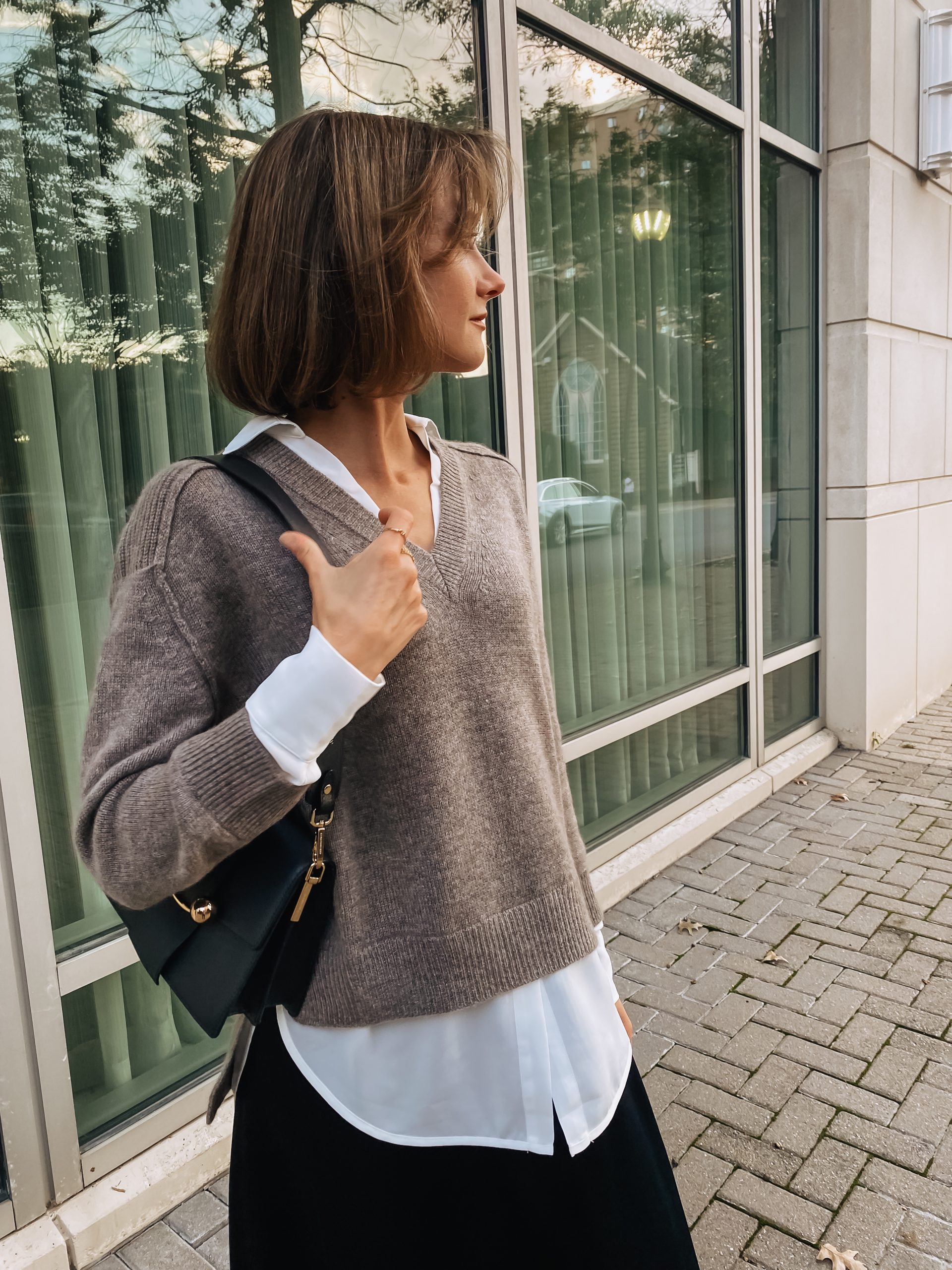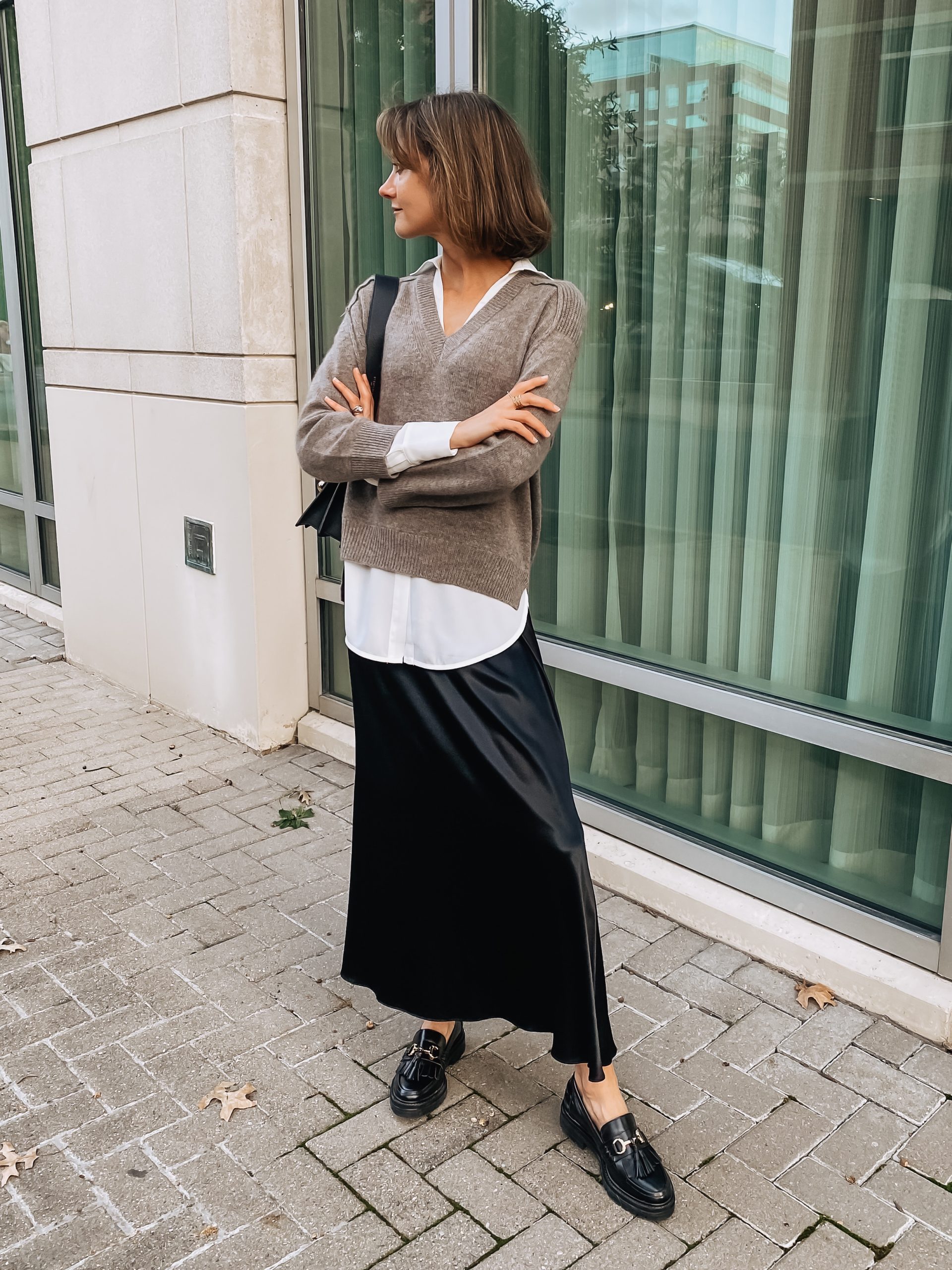 wearing Brochu Walker layered v-neck, vintage silk skirt (similar), Sezane loafers, and Strathberry bag
Maybe it's the 90s child in me, but I've always loved the look of an untucked button-down under a sweater. But get the proportions just right without looking bulky can be tricky. Brochu Walker's layered v-neck is just the throw-and-go solution I've been looking for. This all-in-one top makes getting that perfect fall layered look a snap and it's way more comfortable, too. I love how warm and soft this sweater feels! It's easy to style with slim cut jeans or flared pants, but I think it looks very cool with an extra long slip skirt like the one I'm wearing here (this one is similar). I'm a big fan of the chunky loafer trend this season so naturally this pair was my footwear of choice.
Brochu Walker has a bevy of these pre-layered tops, all of which give an effortless vibe. Personally, I've got my eye on this one next!
Many thanks to Brochu Walker for gifting me this gorgeous top. All opinions, as always, are my own.