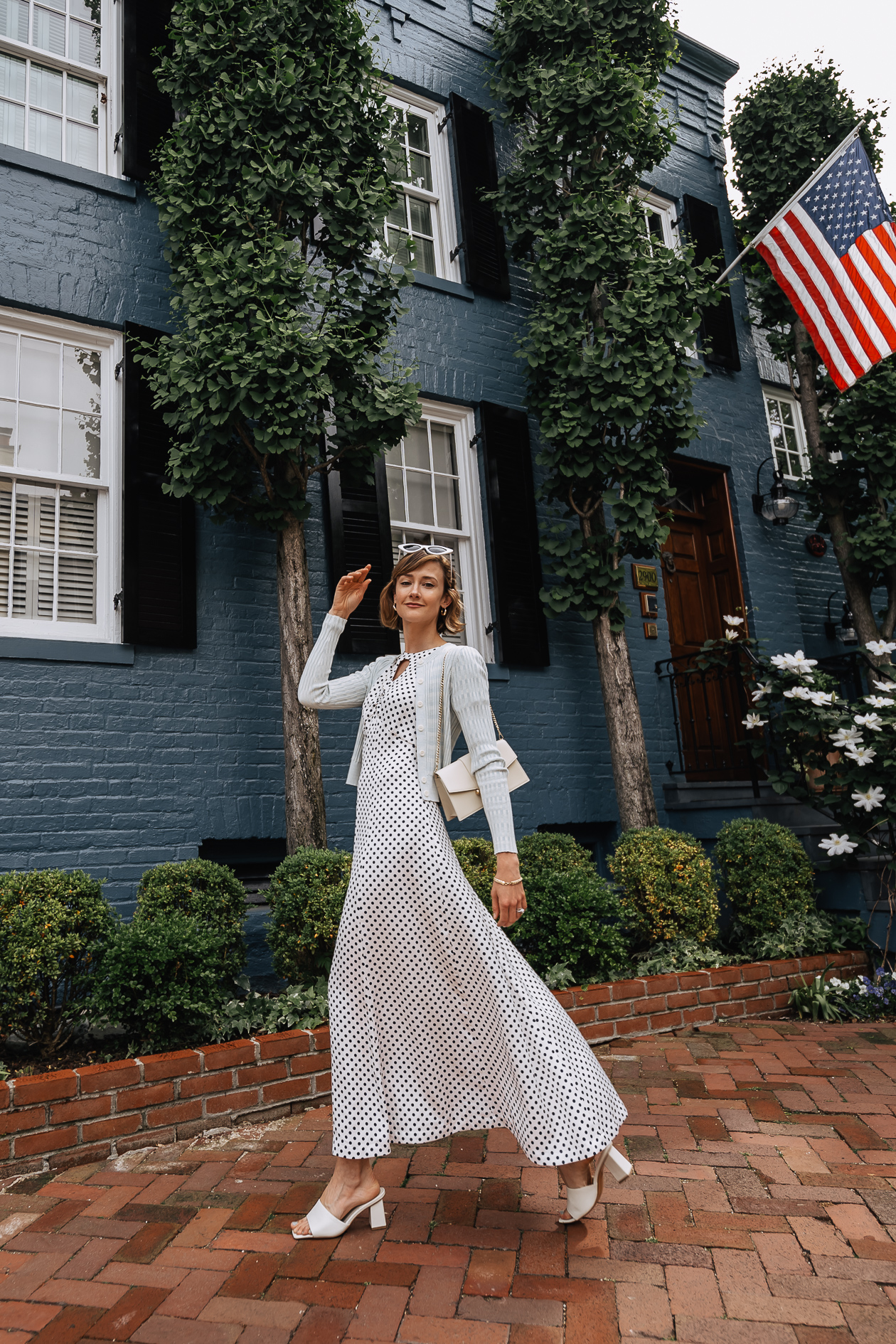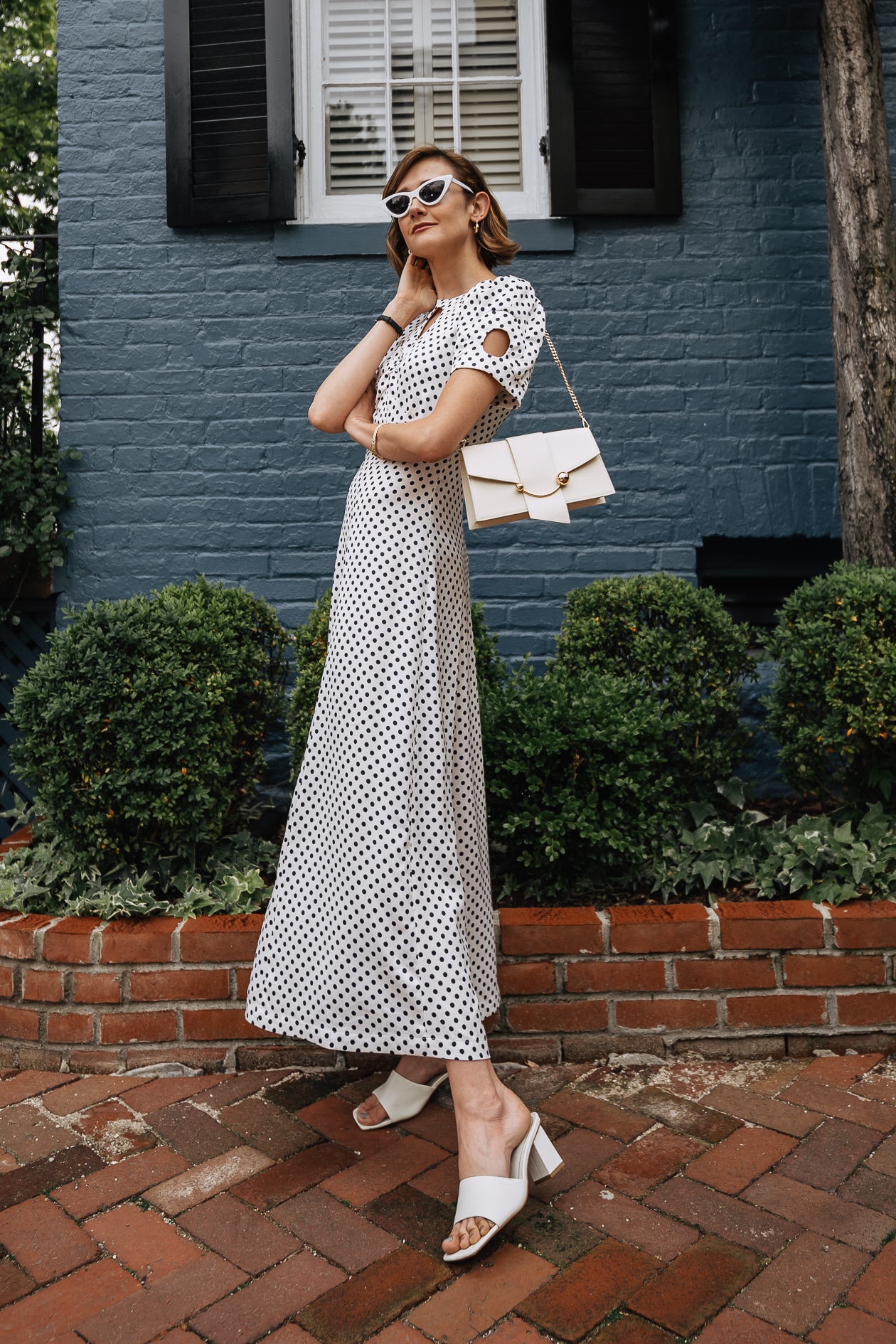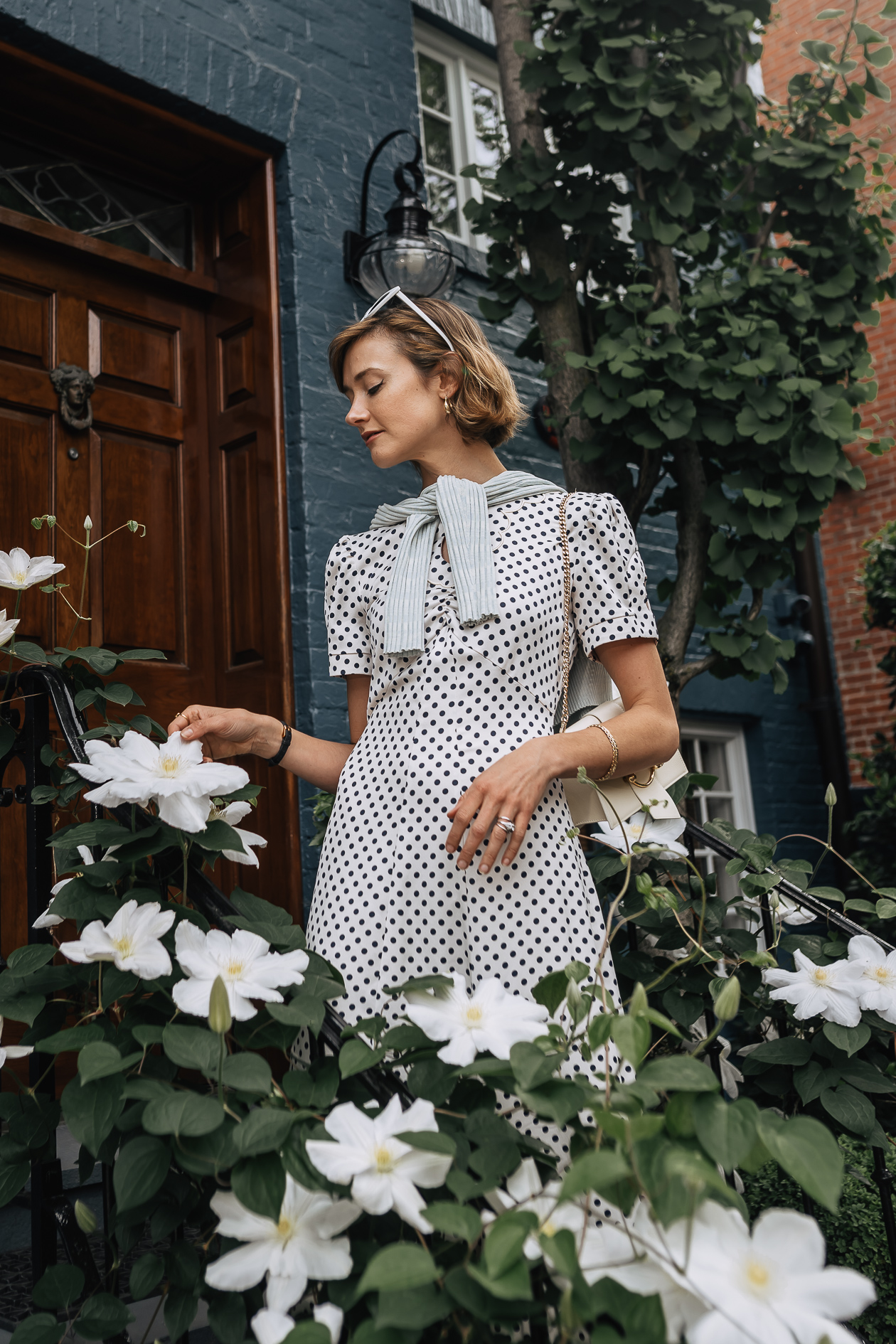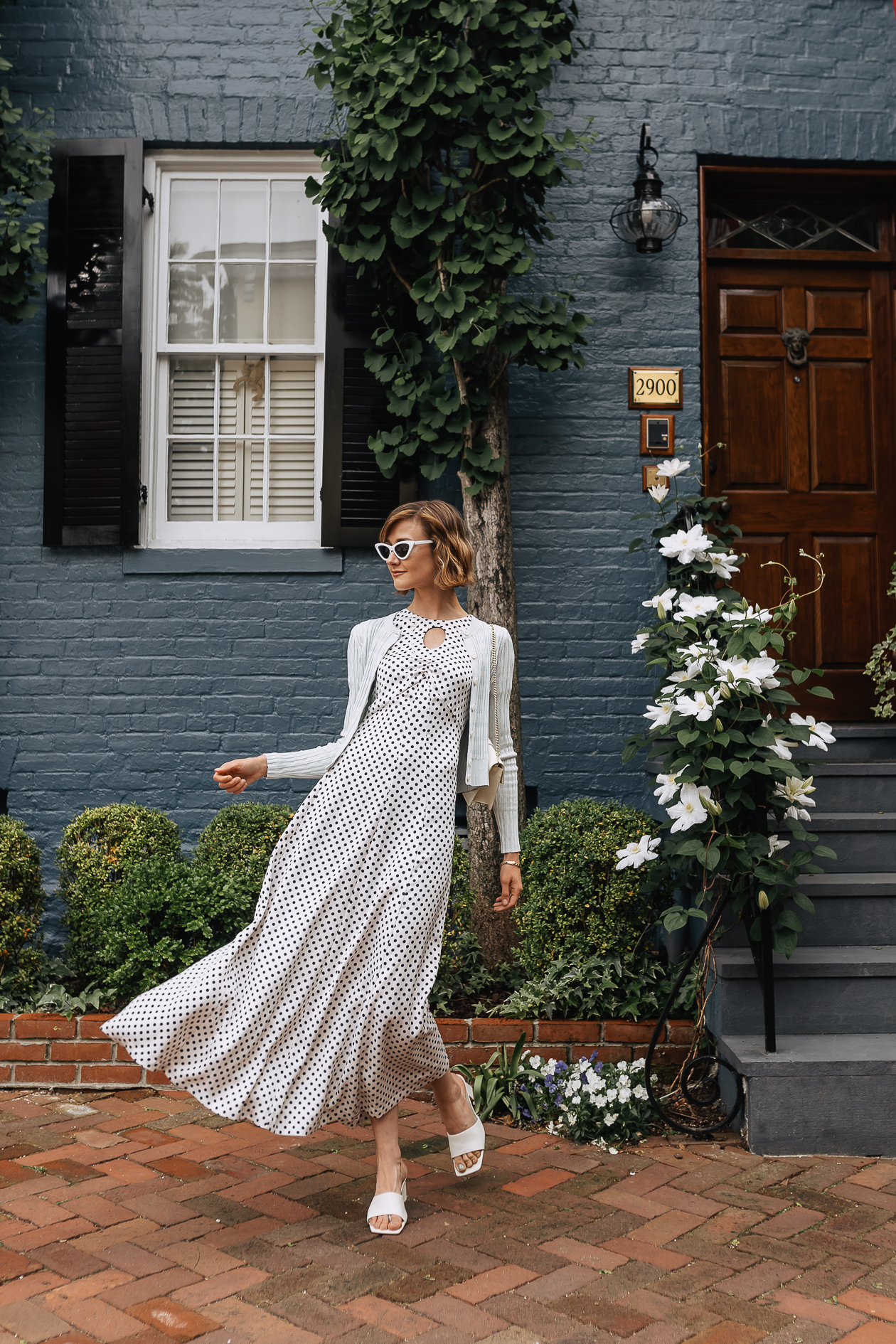 wearing cat eye sunglassses, Alexa Chung dress and Proenza Schouler cardigan via Rent the Runway (get 40% off 2 months of RTR's 8 and 16 item plans with code EPENDER50), Zara sandals (similar), and Strathberry bag
It's no secret I'm a big fan of Rent the Runway. Even during the pandemic, I only paused my membership for a couple months at the very beginning, just to start right back up when I realized how much I missed it. You might think of it primarily for party dresses, but I actually use it for everything from bags to coats, even loungewear. It's a sustainable, cost-effective way to change up my wardrobe and it's fun, too!
With everything starting to open up again and social events on the horizon, you have no idea how excited I am to leverage RTR's extensive dress and statement top selection. This dress was actually been at the top of my rental wish list for quite some time. I rented it right before the pandemic began and it pained me not have anywhere to wear it. So naturally it was one of the first "party dresses" I rented this spring. Styled with a ribbed cardigan and white mule sandals, it has a very '90s, yet still kind of vintage-y look that I absolutely adore. It's perfect for a garden party or even an afternoon wedding or rehearsal dinner.
I'm actually attending a wedding in Miami this weekend (the first in almost two years!), so I put a lot of thought into what I plan to rent for the occasion. Here are some of the summer soiree-friendly pieces I've been saving to my RTR hearts:
And this is just the tip of the iceberg! Right now I'm using Rent the Runway's 12 item plan where I get 3 shipments of 4 items a month. At $174/month, that's less than the cost of a decent quality party dress that I might wear a handful of times. The monthly plans are flexible depending on your needs and you can pause or change whenever you want. If you're curious, there's never been a better time to try it out. Use code EPENDER50 to get 40% off 2 months of RTR's 8 and 16 item memberships and let me know what you think!