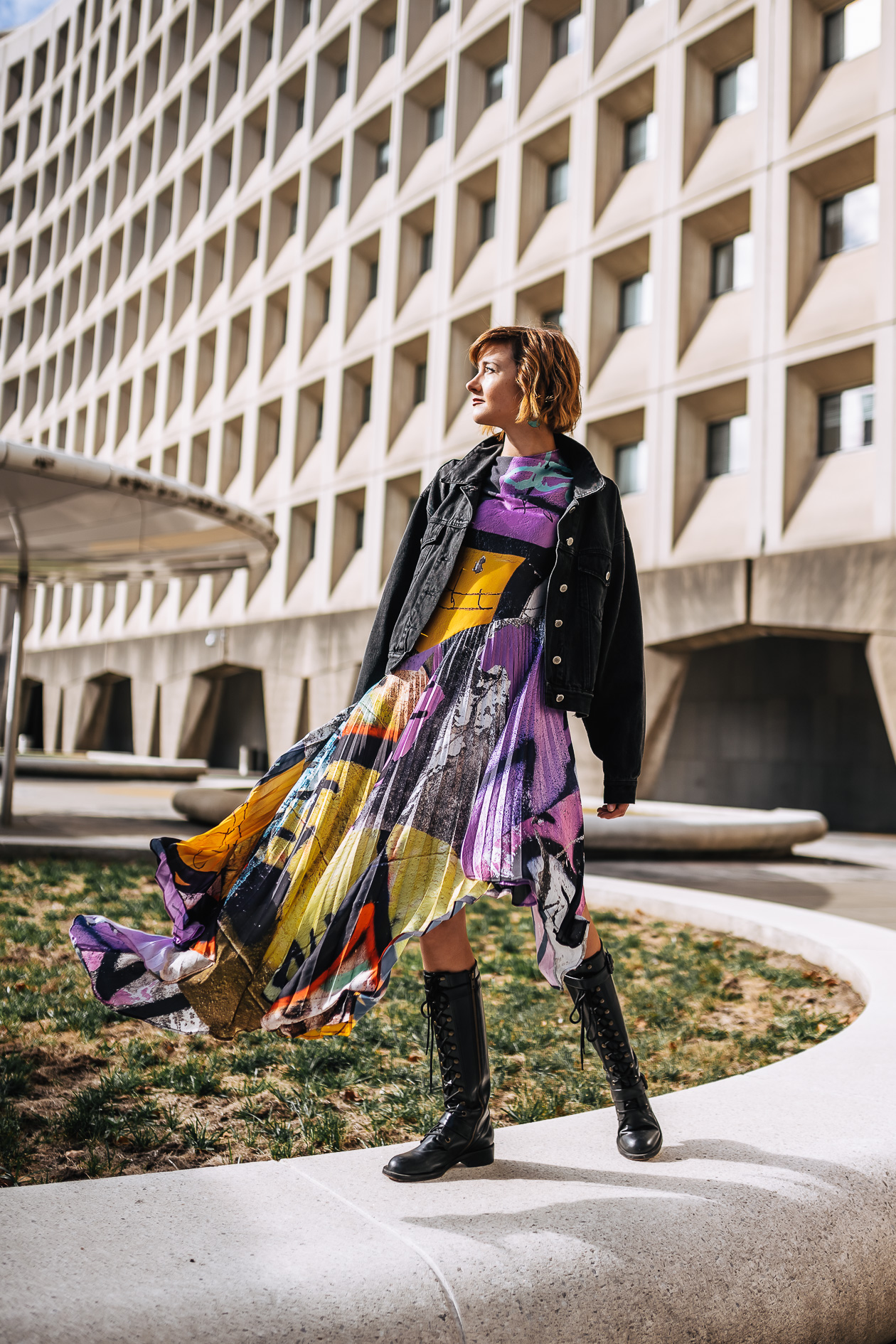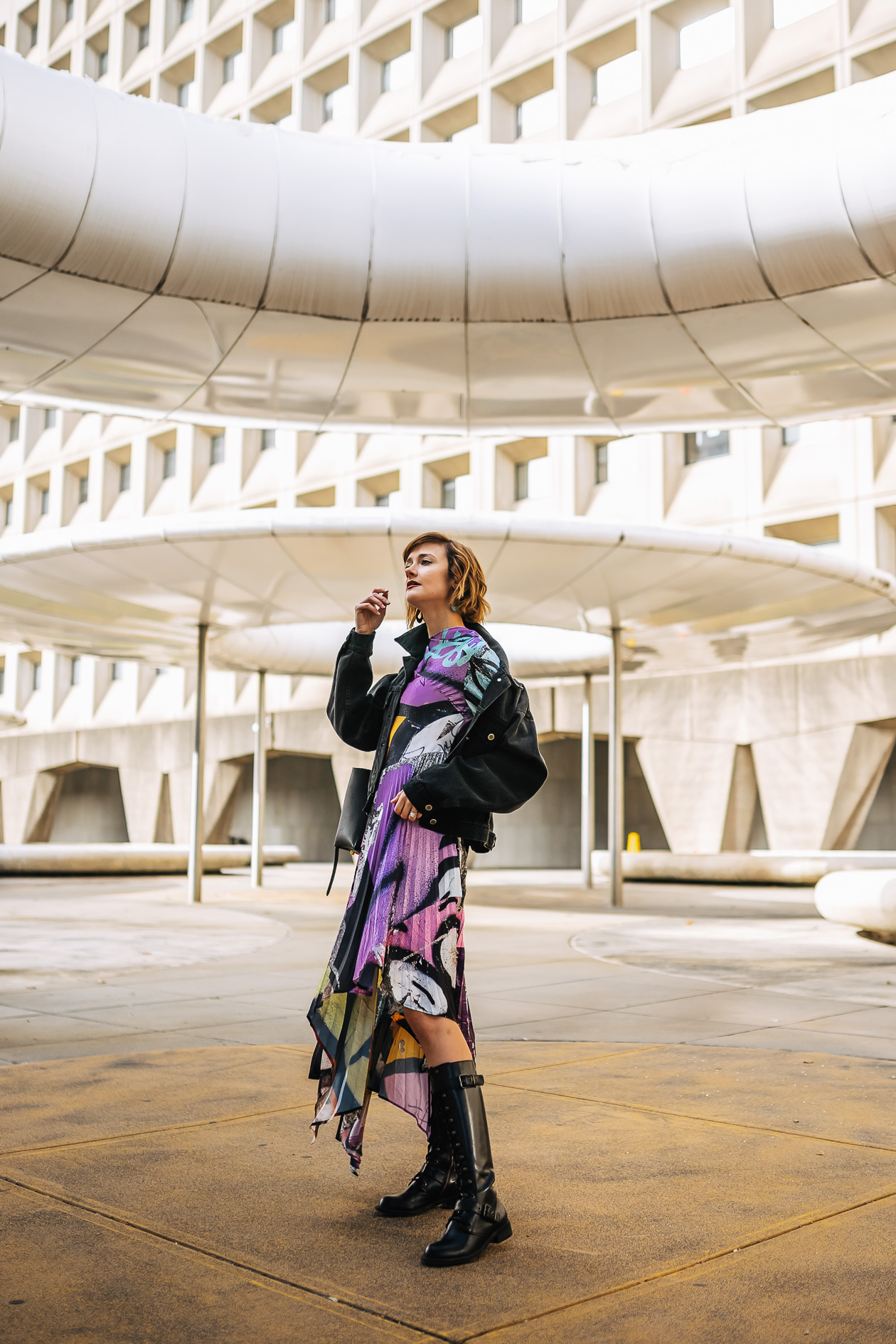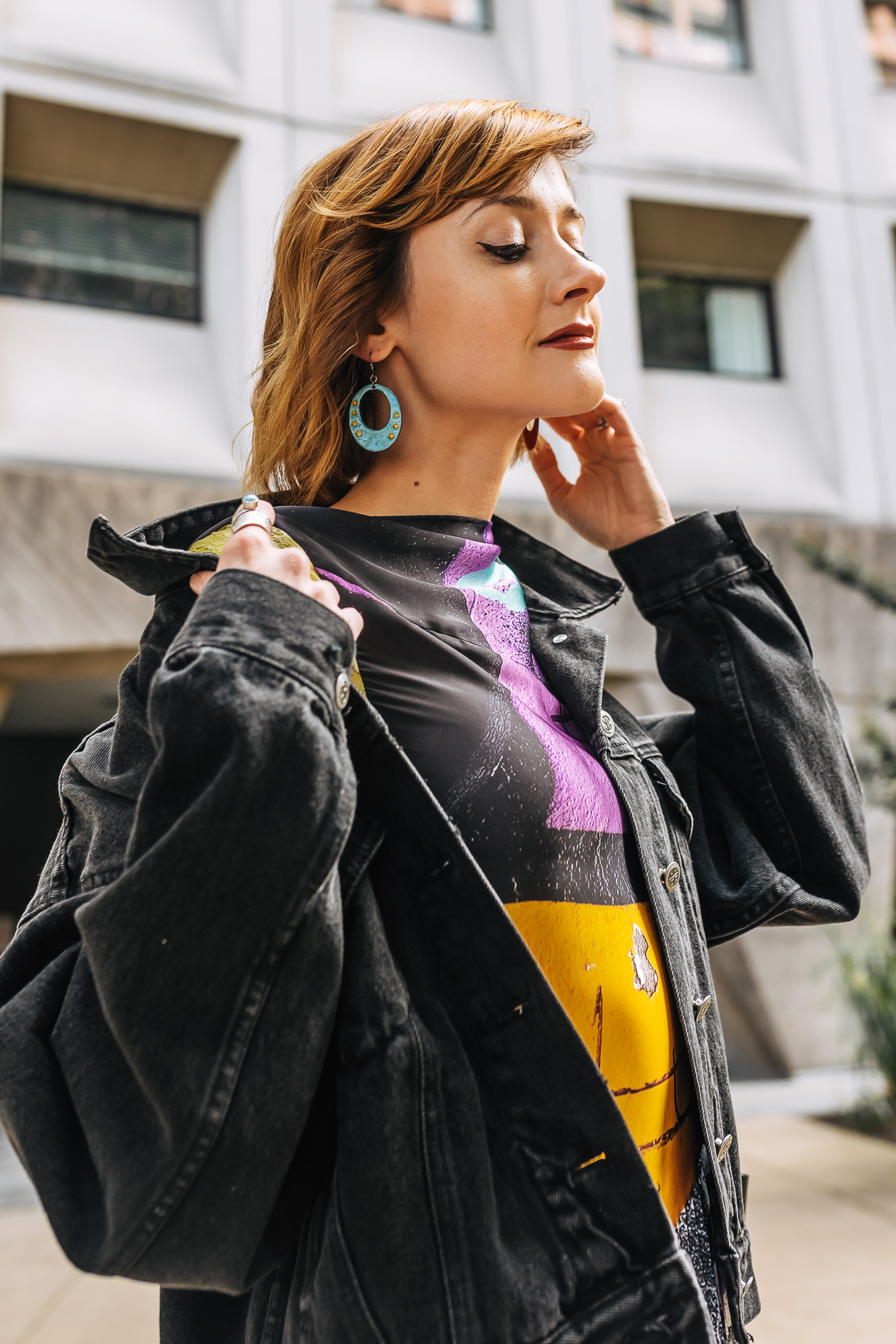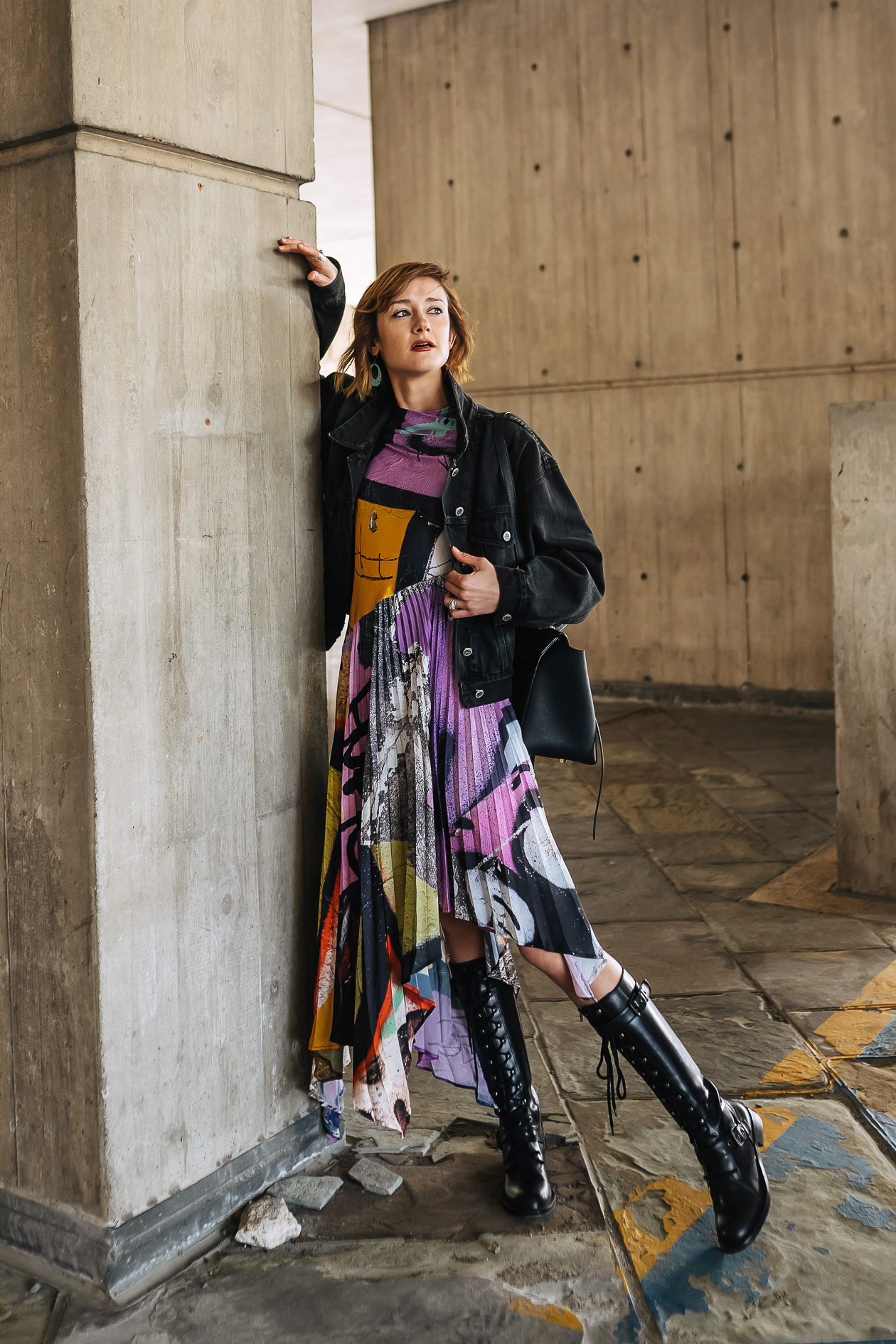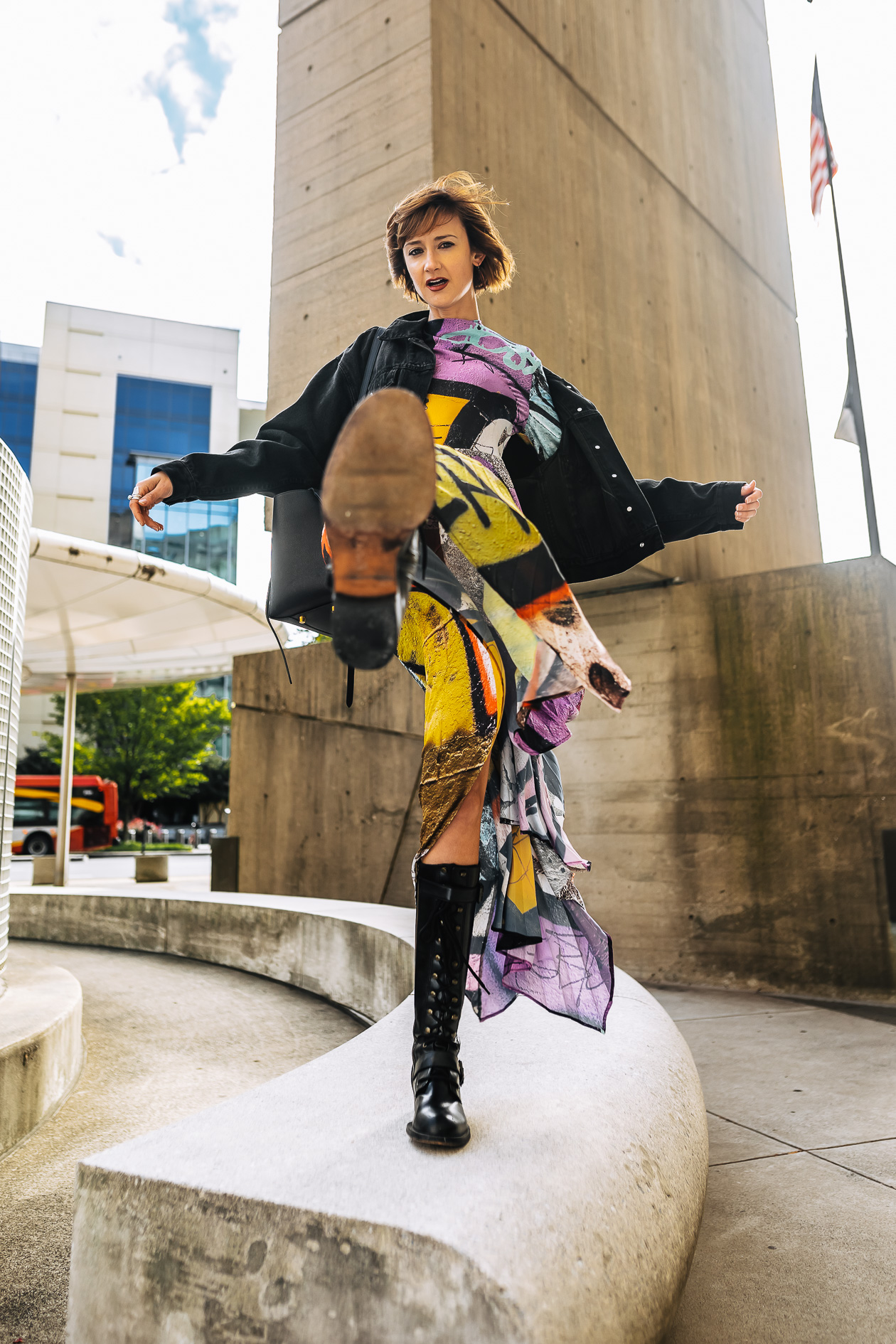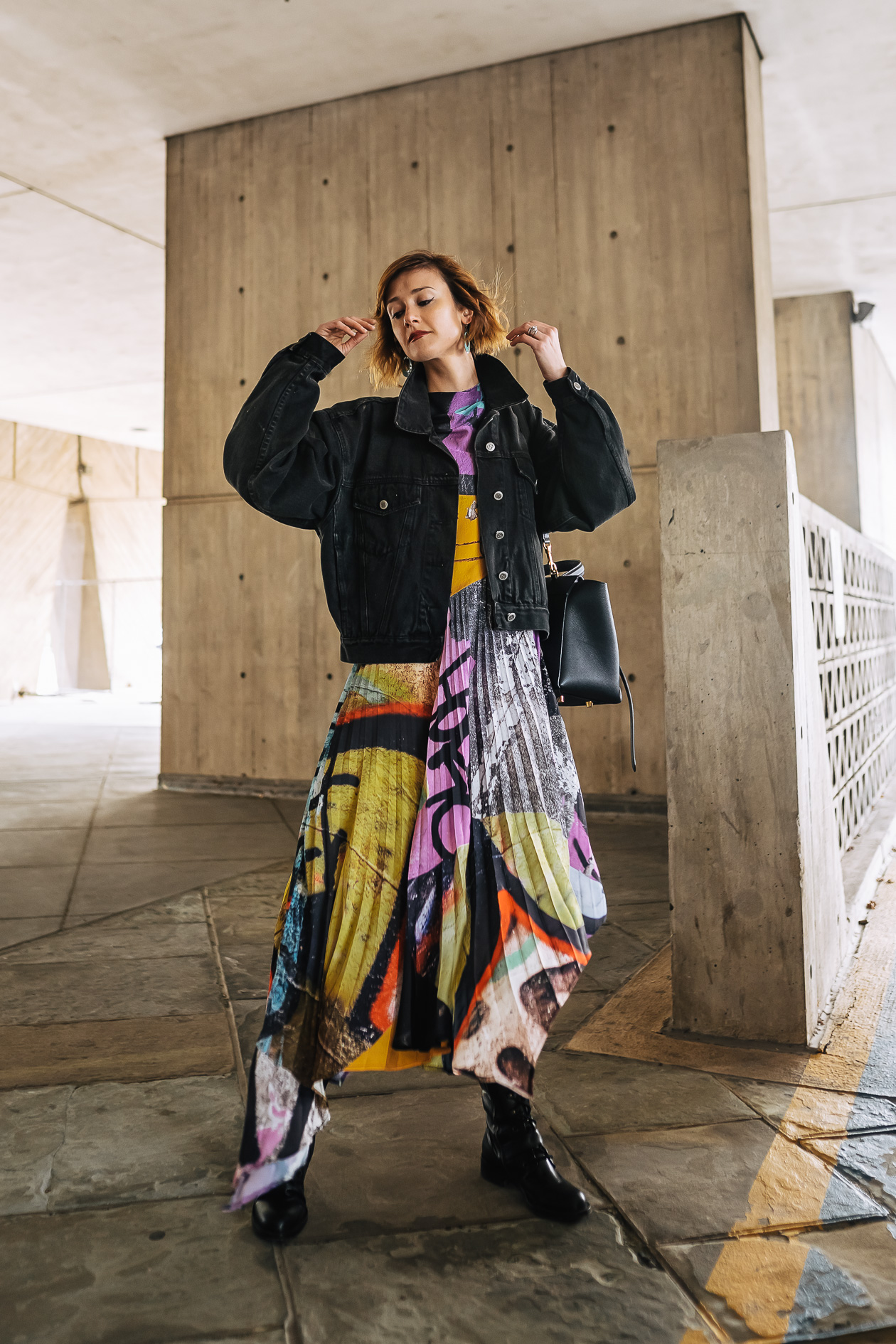 When I first started this blog 11 years ago (almost to the day), it was as a creative foil to my day job in software marketing. And one of the things that motivates to keep creating after all these years is being able to showcase incredible pieces of clothing in locations that really make them shine. The HUD Building in DC is a brutalist structure I've kept in my back pocket for years, waiting for the right look to really take advantage of the stark, otherworldy exterior. When I recently got my hands on this incredible Marques Almeida dress via Rent the Runway, it felt like wearing alien space suit and the graffiti design just begged to be showed off against concrete. I love how it looks styled with grunge pieces like this vintage oversized Bill Blass jean jacket and knee-high DKNY combat boots. I had so much fun stomping around the city and admiring the pleats on this amazing dress as it caught the air. The dress went perfectly with a custom pair of earrings by my friend Diana Papazian, a local designer who creates cool artistic pieces using mixed metals and enamel techniques. These babies are actually reversible and can be worn a multitude of ways!
It's unique pieces like these earrings and this dress that inspire me to up my creative game and push my own personal style boundaries. And it's people like you, my lovely readers, that leave encouraging and insightful comments that make blogging worth it. In my decade+ of blogging, I feel like I've formed a bond with many of you and that's very dear to me. So thank you for sticking with me on this creative journey and I look forward to sharing more fun projects with you in the coming year!
Papazian earrings
vintage Bill Blass jean jacket
Marques Almeida dress via Rent the Runway Unlimited (get 50% off your first month with code EPENDER50)
DKNY combat boots (old, similar)
Celine bag
Photos shot by Pablo Raya at the HUD Building.