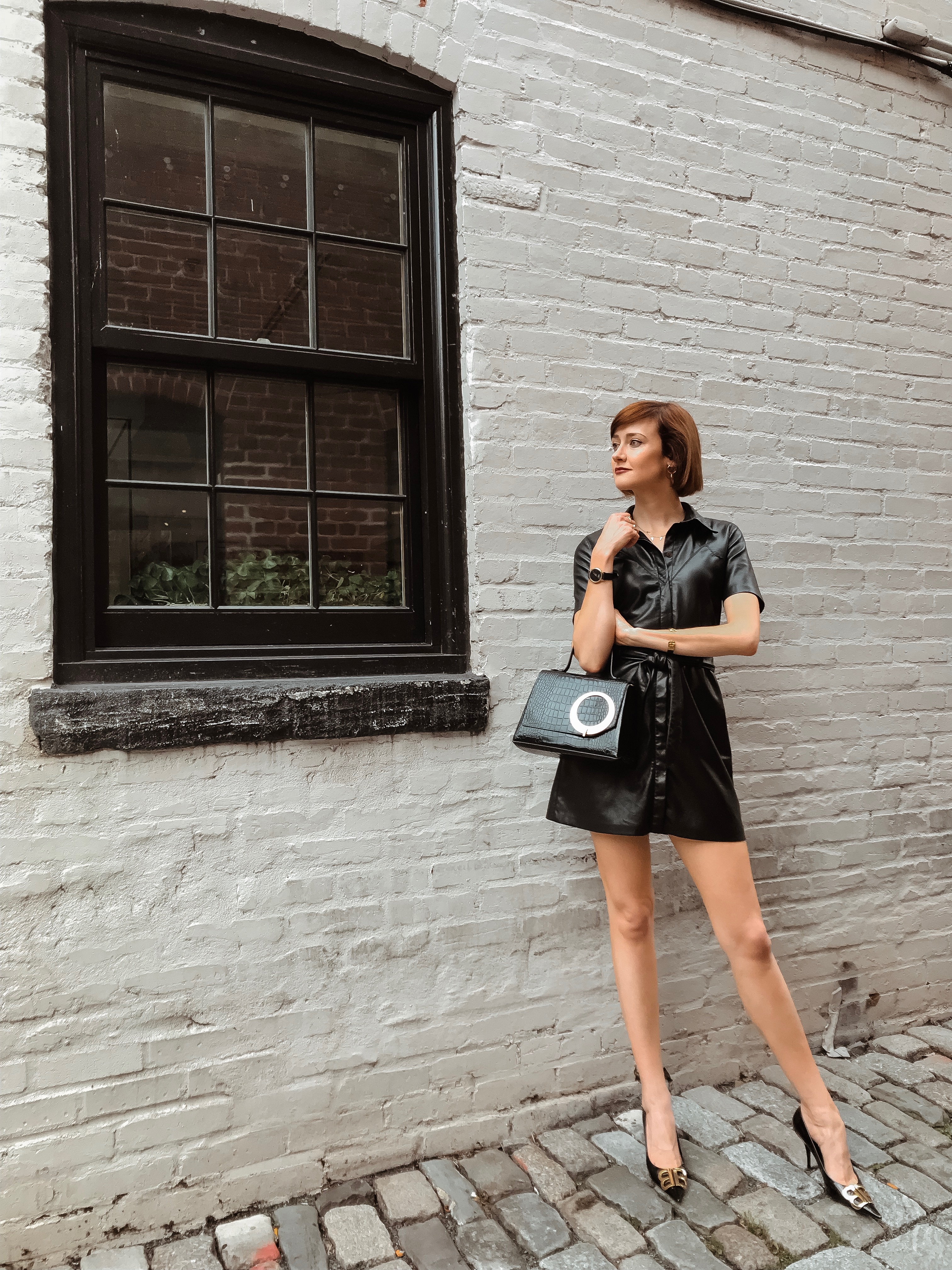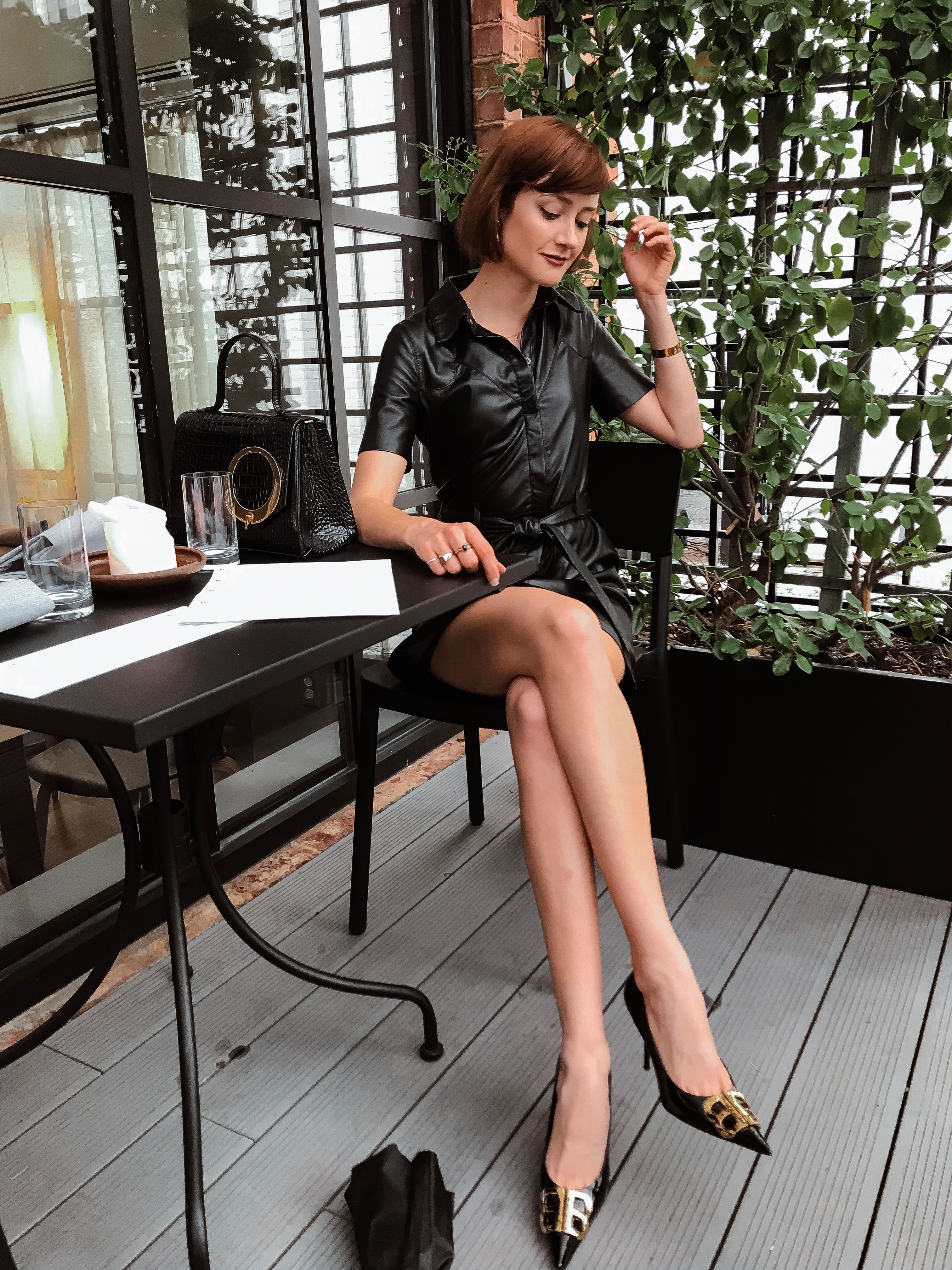 So let's talk about this new leather trend making waves at the moment – leather button-down shirts, pleated pants, and the above-pictured shirtdress. I admit, I'm digging it, but doesn't seem very practical for summer, does it? Obviously, practicality in fashion is not always my strong suit, but I do think it's feasible in moderation. This shirt dress is by Nanushka, which incidentally features other very cool leather pieces like this cropped shirt and this pretty wrap skirt. All of these pieces work for summer if paired with lighter fabrics like a silk, khaki or even denim. I wore this dress on a warm summer night and the mini length and short sleeves made it a totally feasible summer option. If you're looking for pieces of your own, I definitely recommend going for a slightly looser silhouette – try this chic buttoned skirt, these tapered pants, or even these cool leather boyfriend shorts!
But now the food part. I wore this for our anniversary dinner at Reverie, a restaurant my husband and I have been excited about checking out ever since we watched the chef, Johnny Spero on Netflix's Final Table. The food here definitely did not disappoint. There is is no doubt steak is one of my husband's favorite things and Reverie found a way to elevate steak in a way that's both new and classic. Served with a romesco sauce, tiny pickled peppers, and sardines soaked in olive oil, you almost feel transported to the Spanish countryside when you're eating it. I enjoyed it with a glass of really funky orange wine that cut through the fat of the steak marvelously. The buttermilk scallop crudo was another standout and the appetizers did a wonderful job of highlighting the vegetables. We're not normally big sweet people, but the desserts here are something you won't find anywhere else (ex: think birch ice cream with spruce, root beer, and charcoal) so make sure you leave room to try them! Tl;dr if you're looking for someplace special that you can't find anywhere else, this is your place. A very cool addition to the DC dining scene!
Nanushka leather dress – on sale!
Balenciaga heels
Trademark bag – on sale!