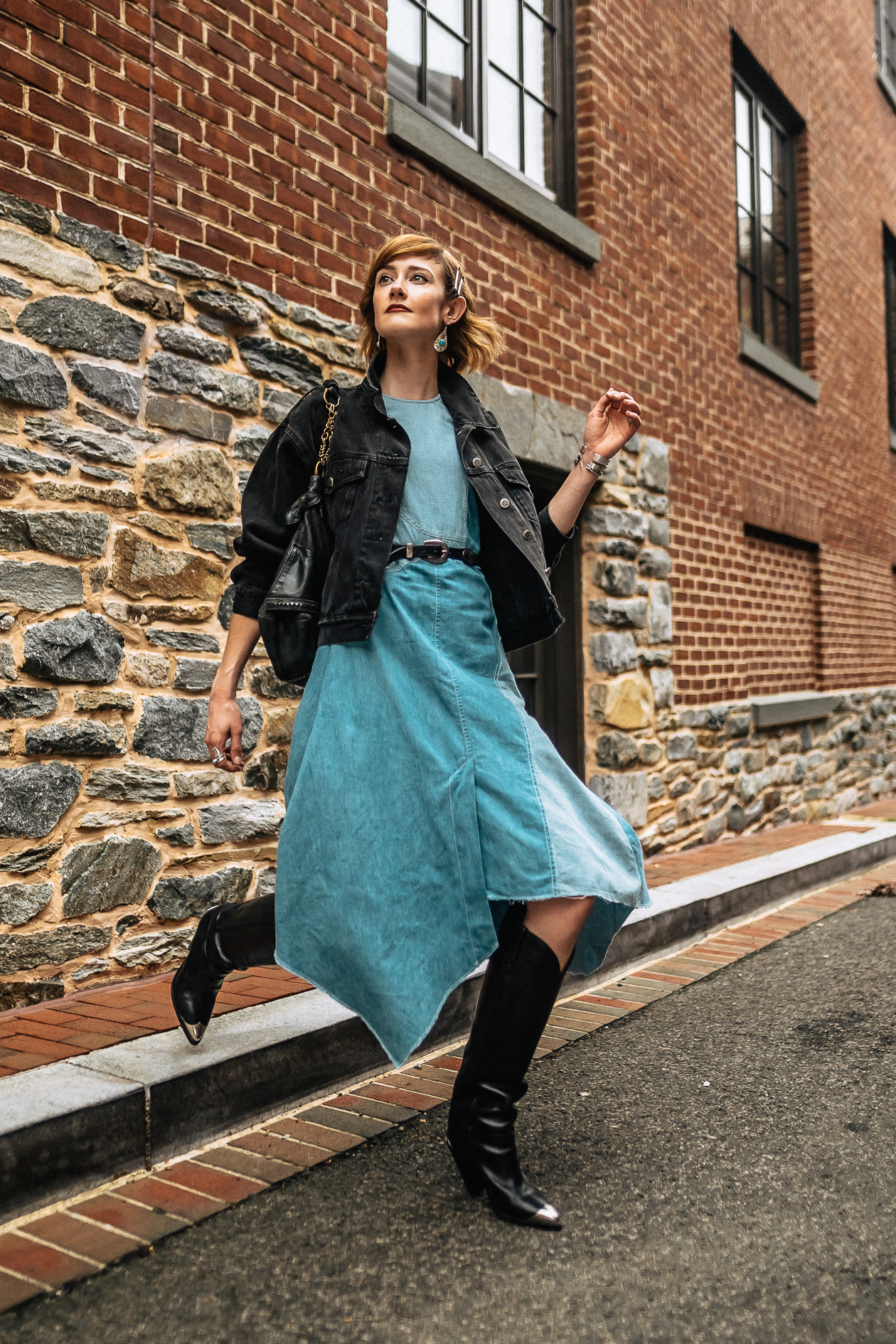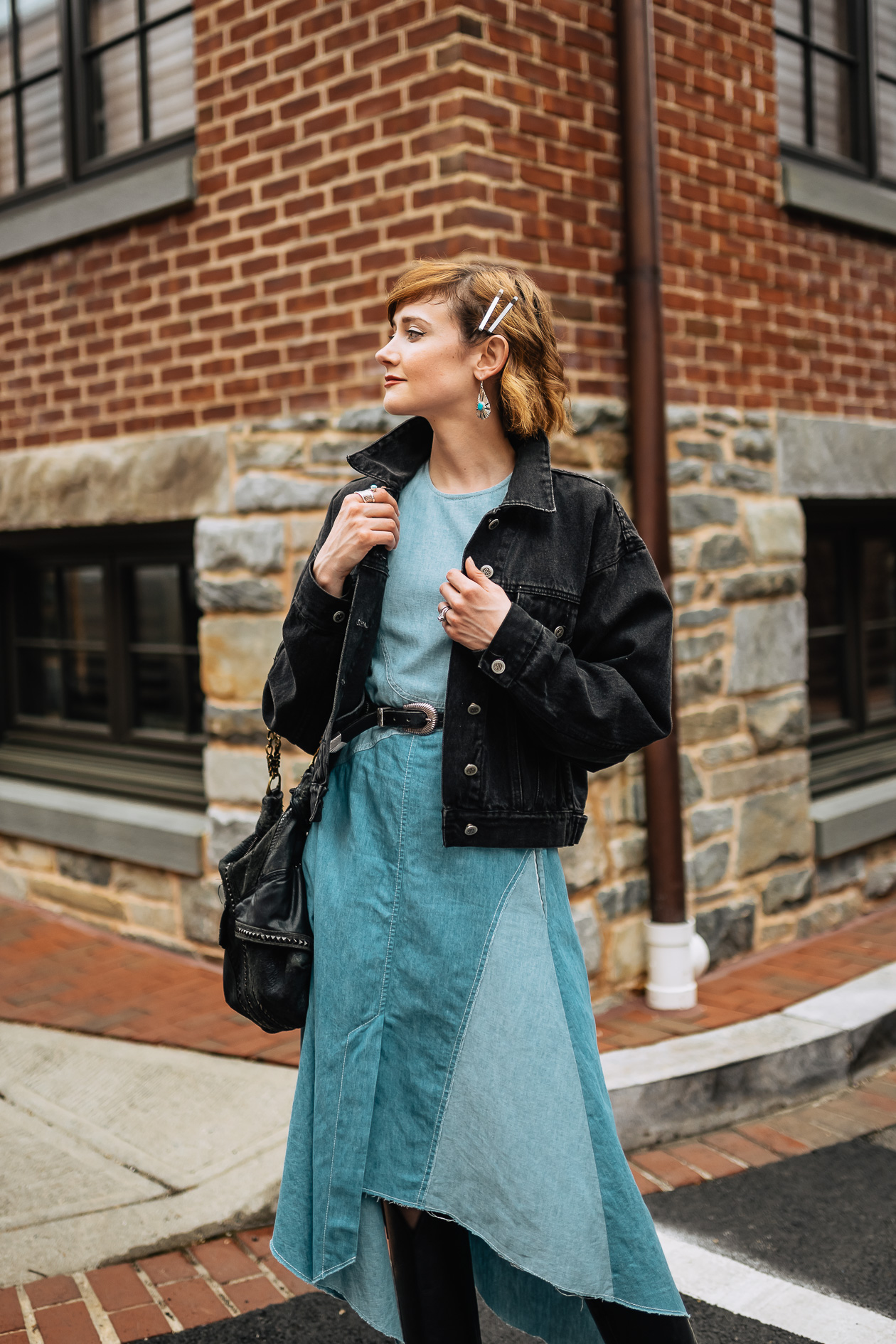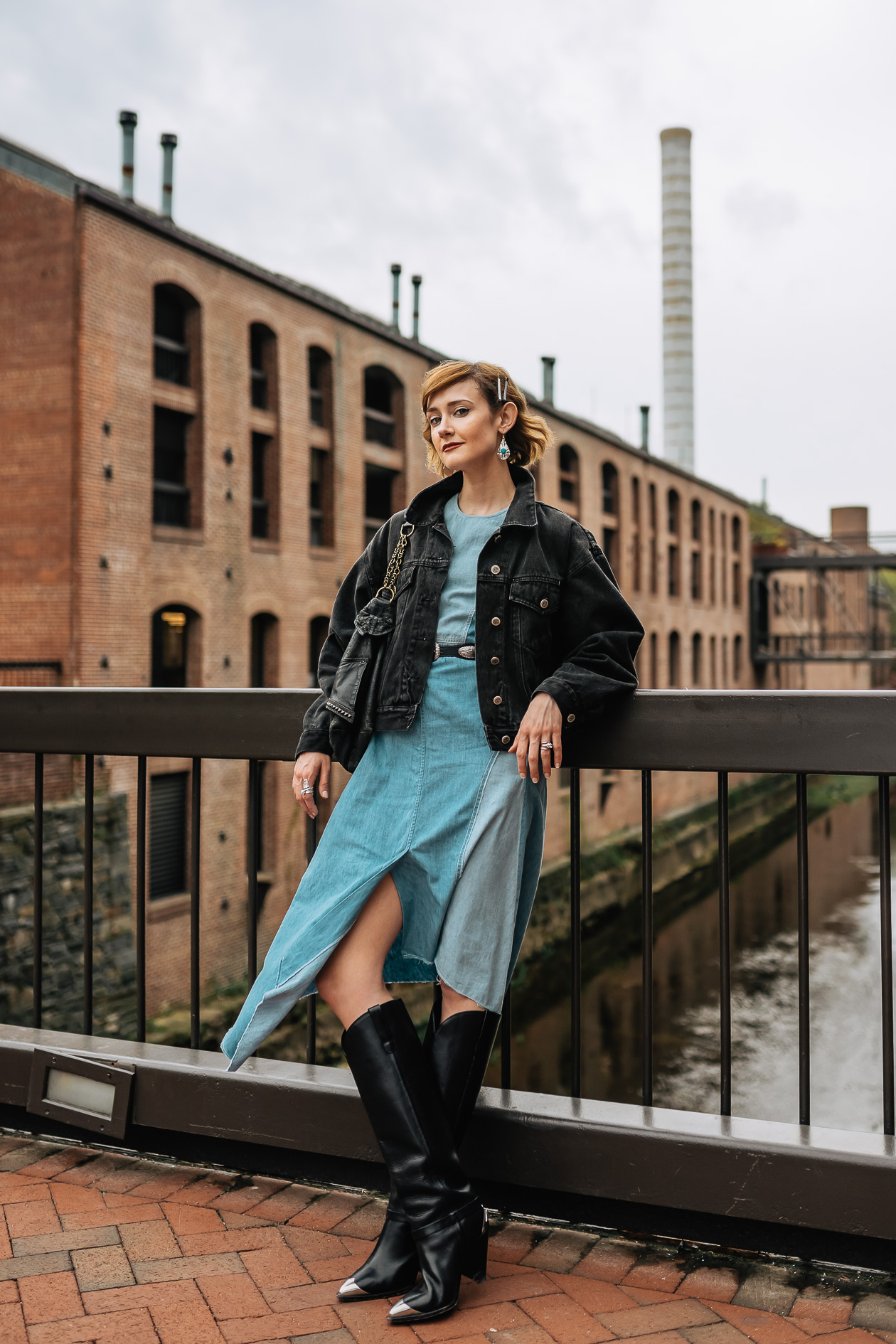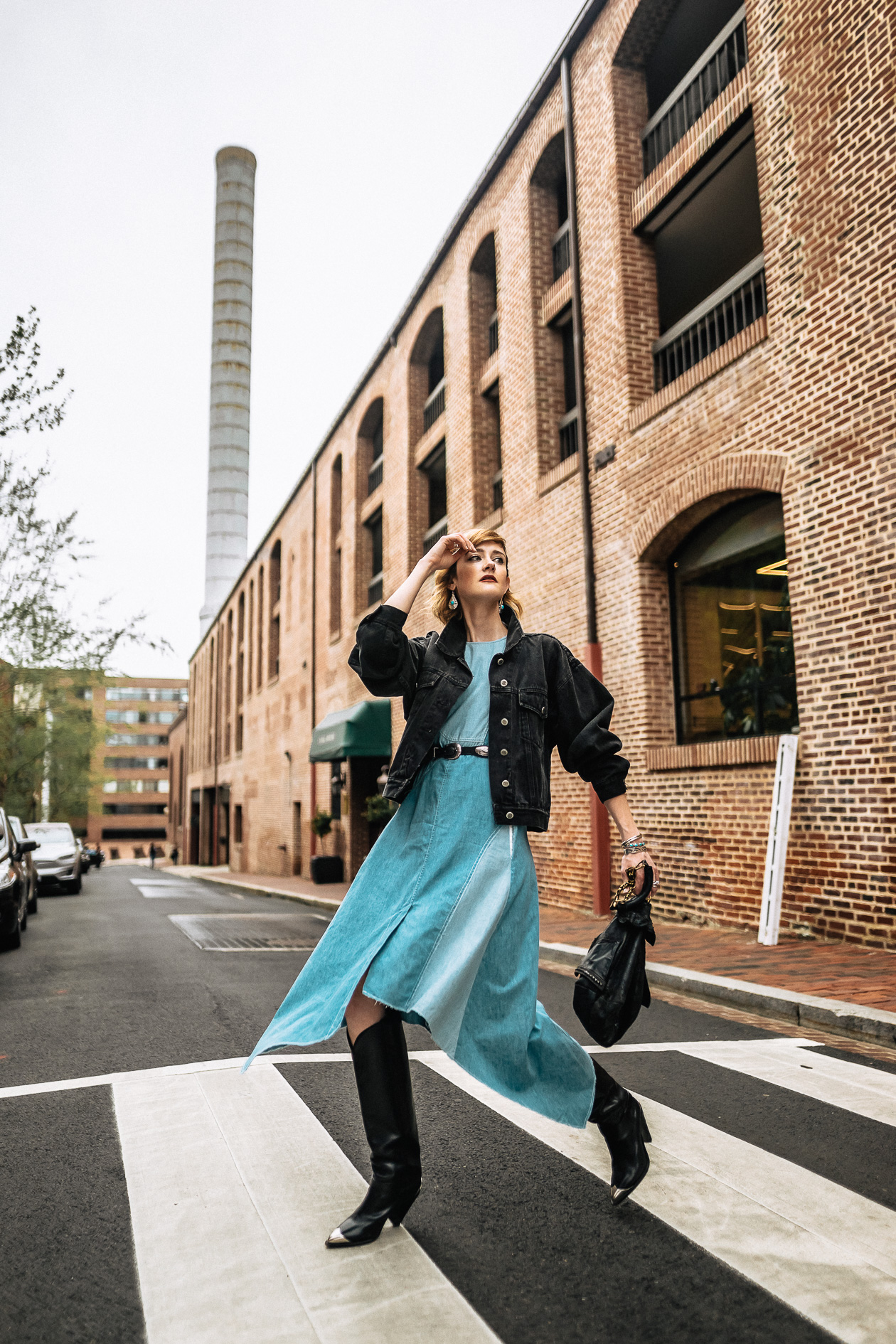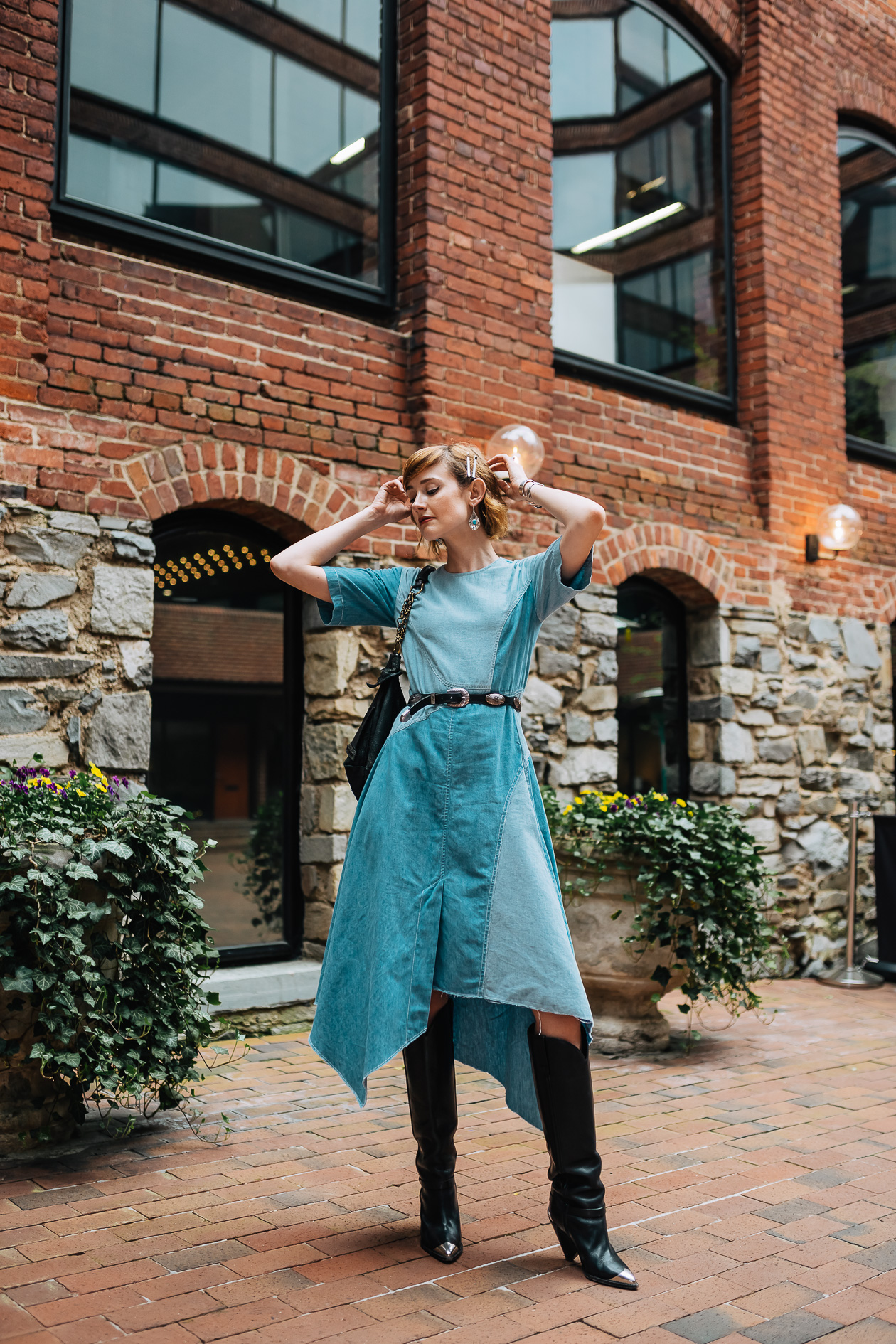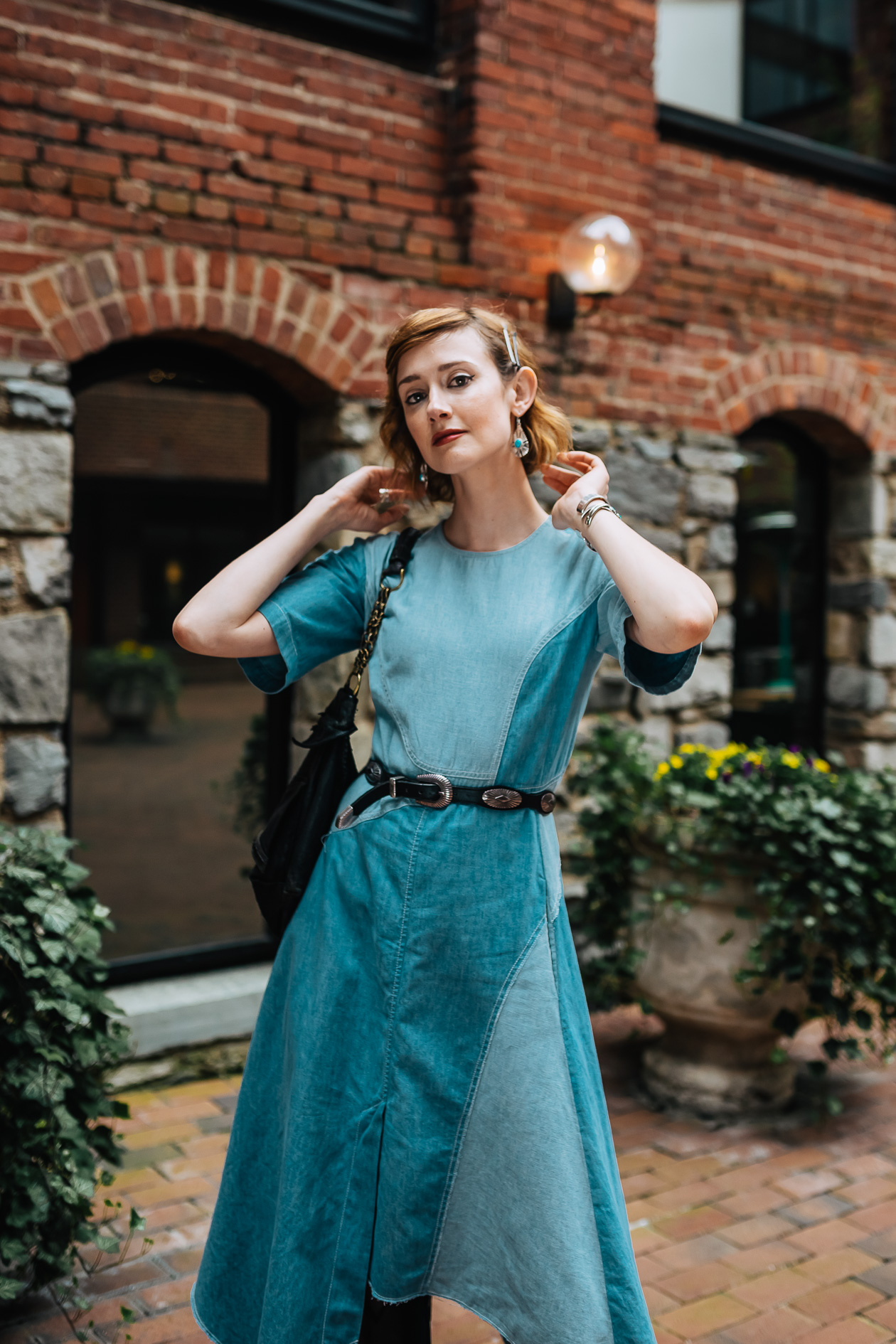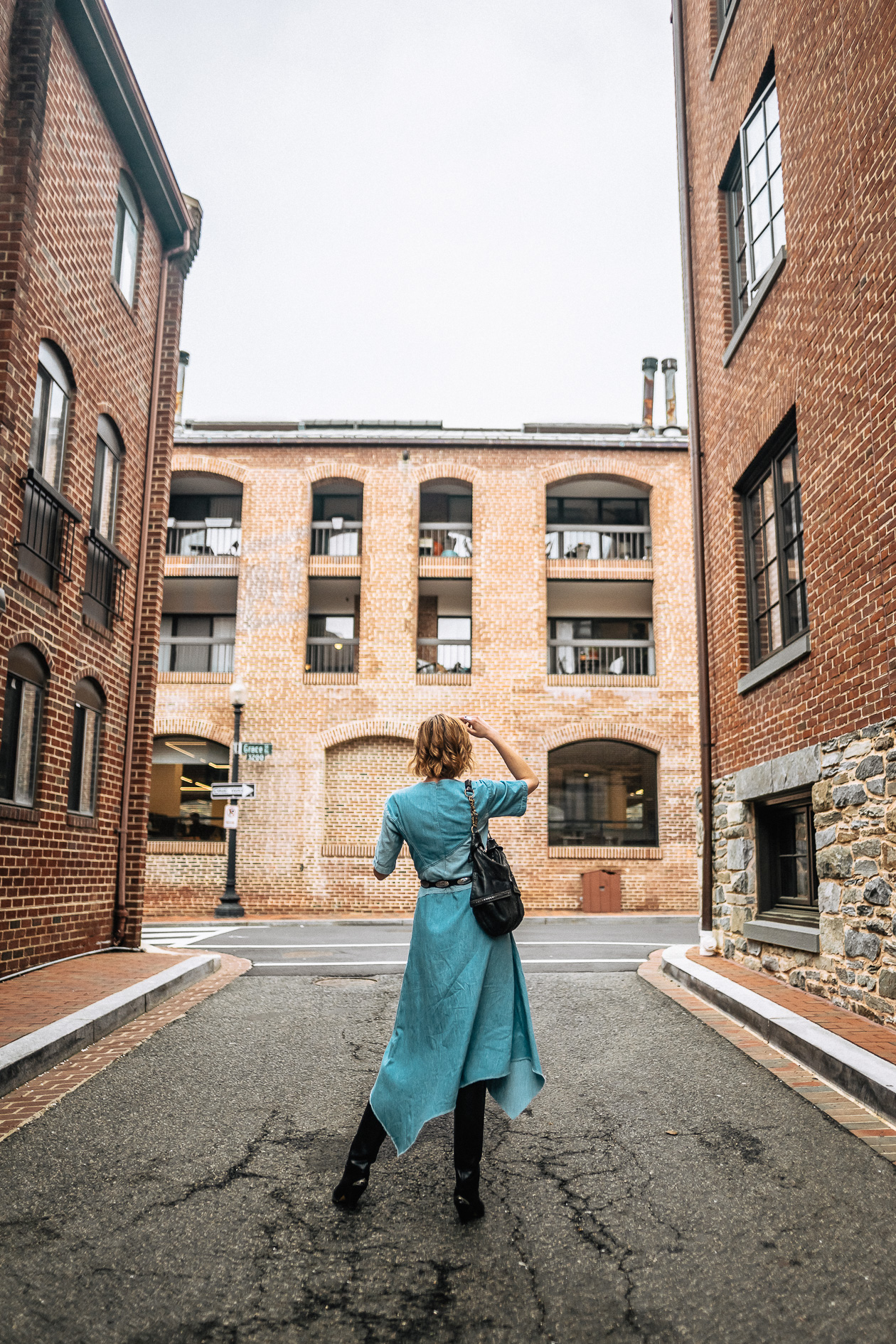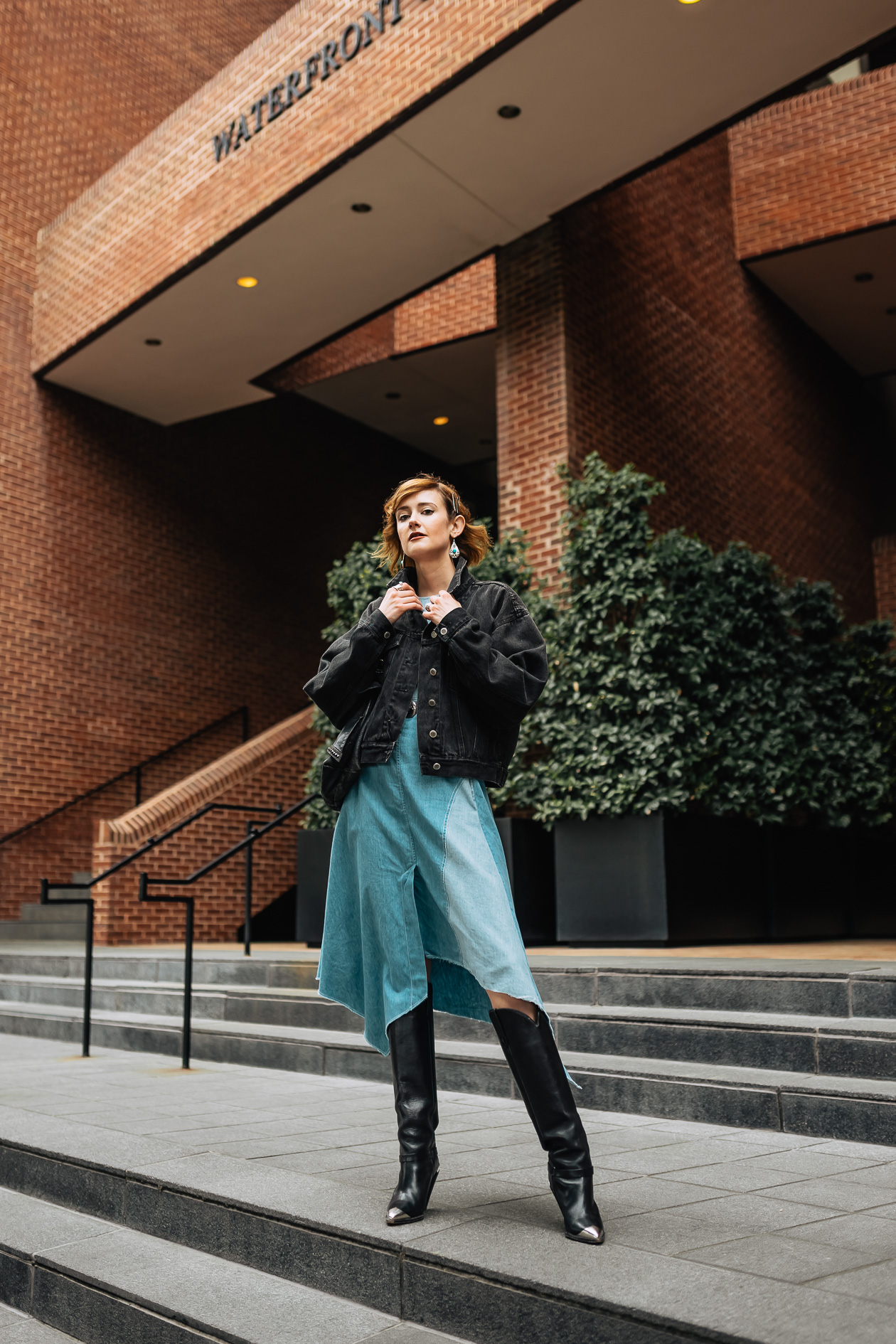 So I'm sure you know my love of denim and all things western-themed is very strong, but the trend isn't showing any signs of going away anytime soon (thank God!). The spring runways were alive and well with patchwork denim. A great denim brand I recently discovered through Rent the Runway, Colovos, totally has their finger on the pulse with this dress. The patchwork is not only eye-catching, it's super-flattering too! Now I've got my eye on this dress and these jeans from their spring collection – both pieces I know I'll continue to get wear out of in the fall. What do you think about the patchwork denim trend? Are you a fan?
Fromm 1907 hair pins
Colovos dress via Rent the Runway Unlimited (get 50% off your first month with code EPENDER50)
vintage Bill Blass denim jacket
vintage belt (close match)
Isabel Marant boots
KMRii bag
Photos shot by Pablo Raya in Georgetown.