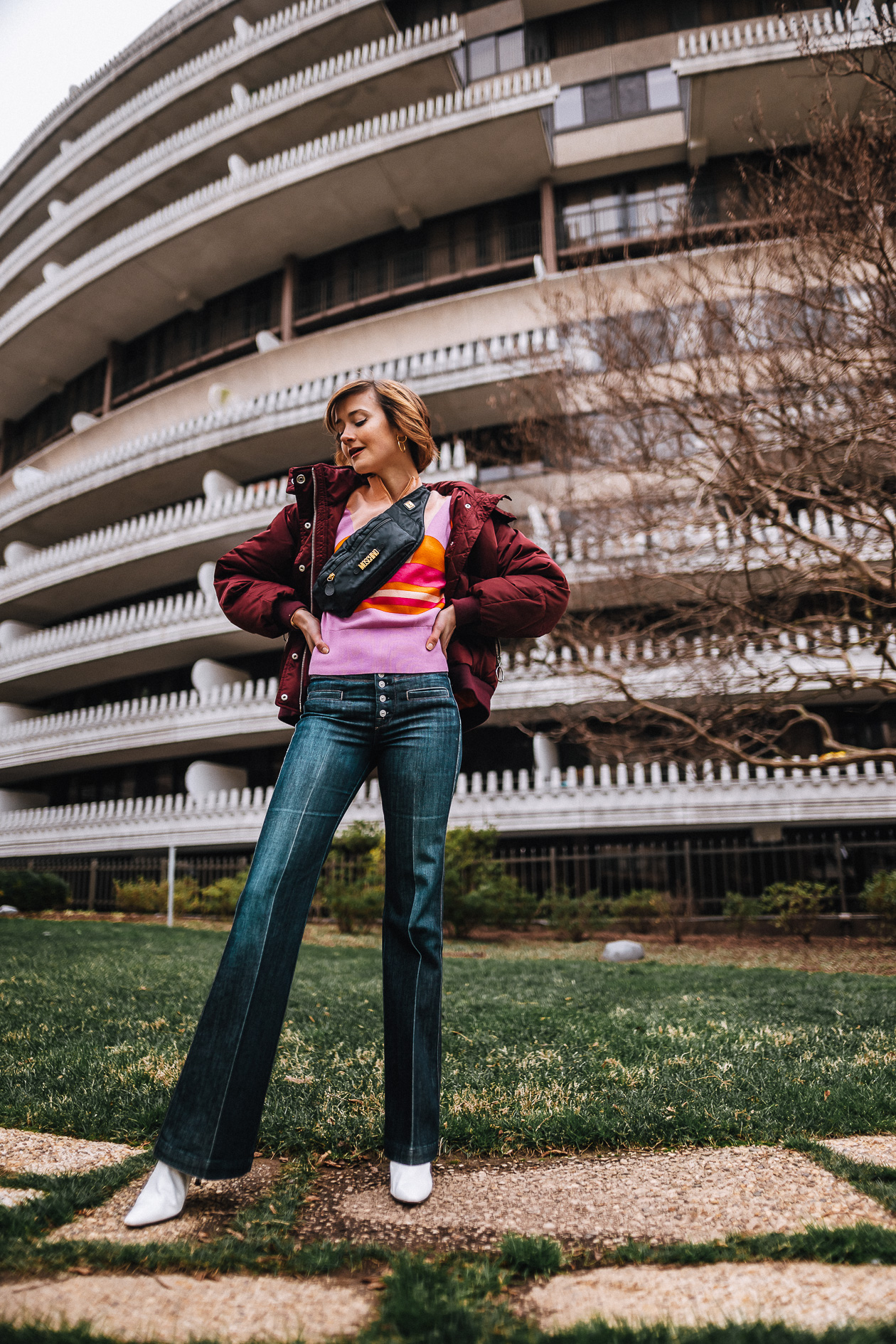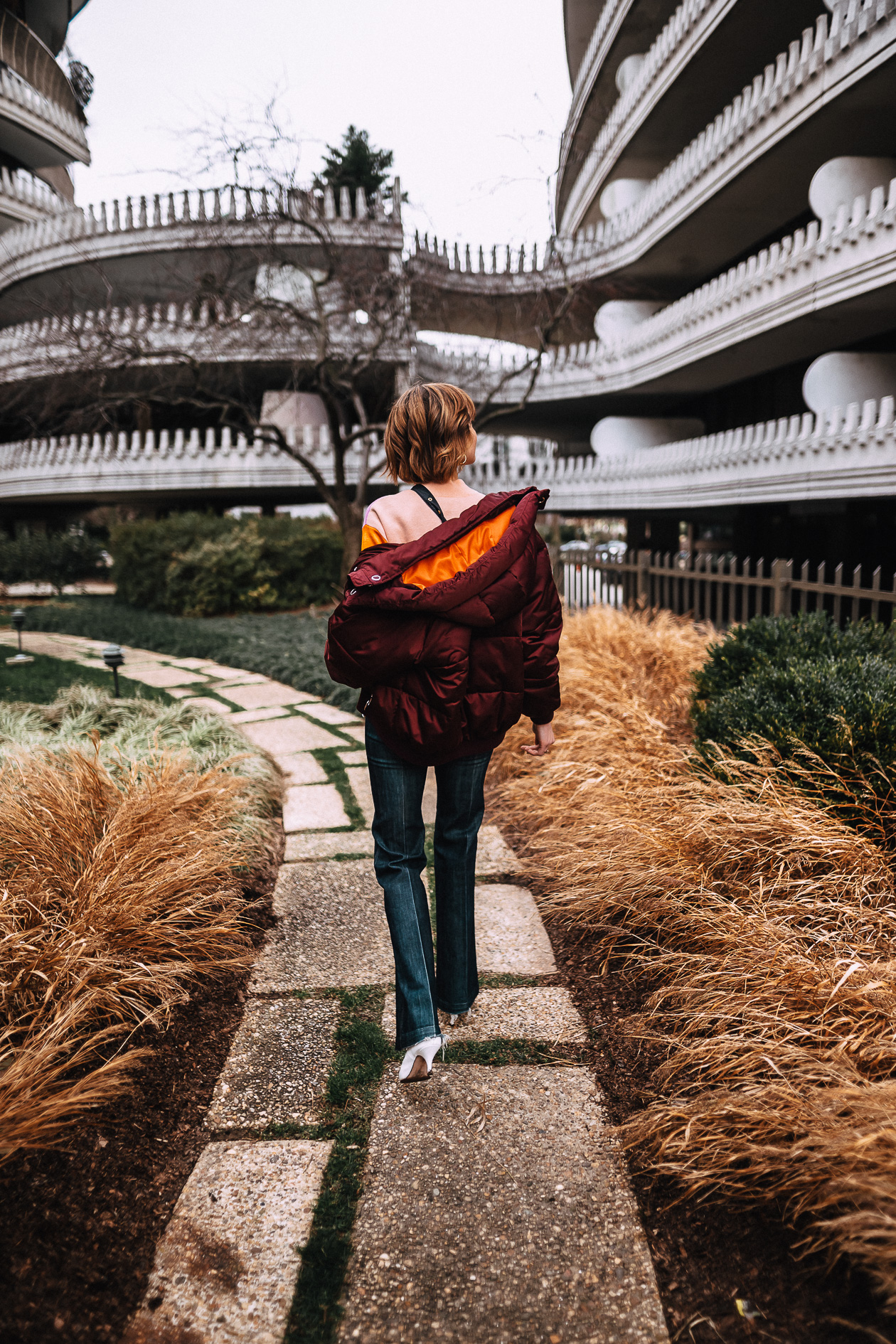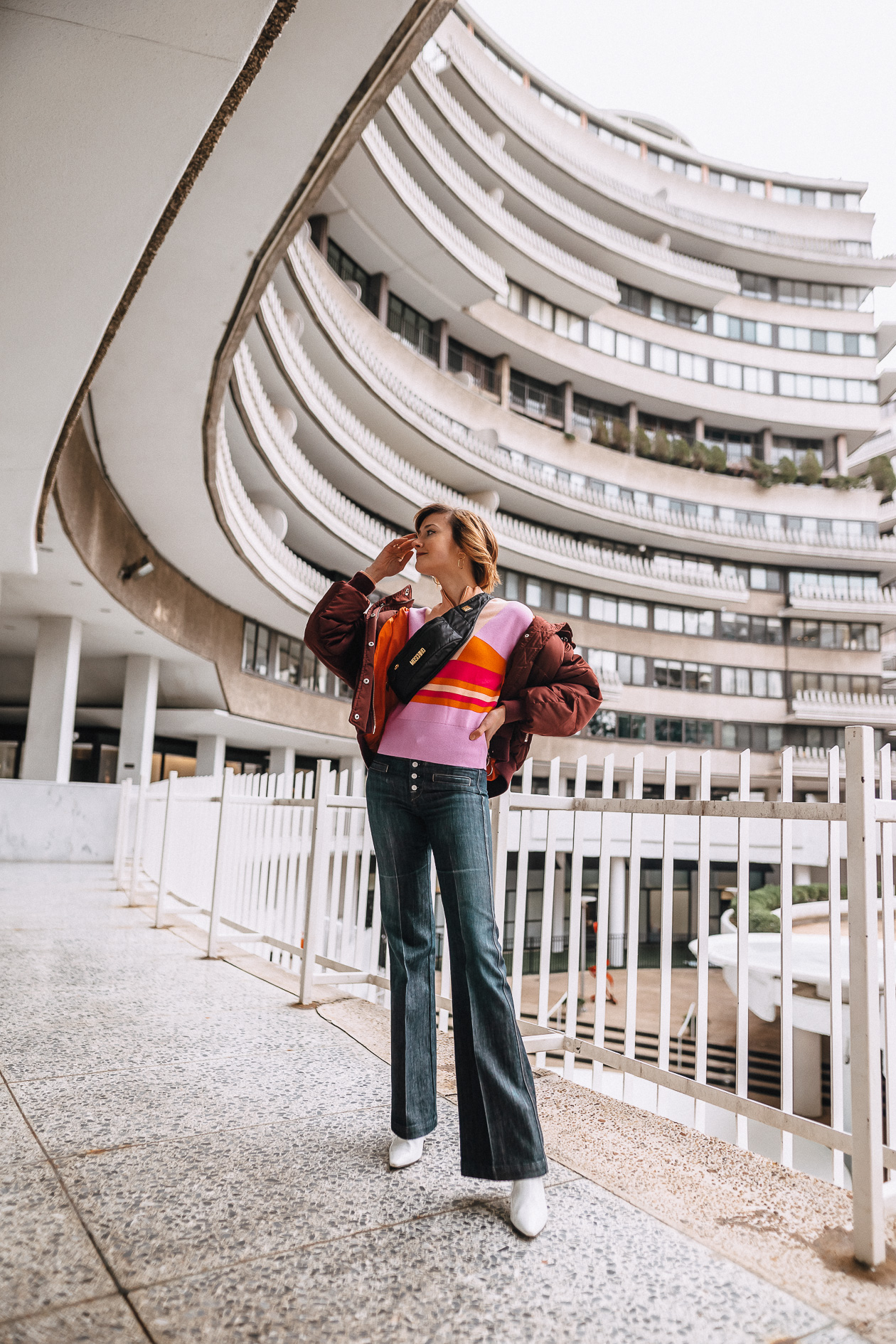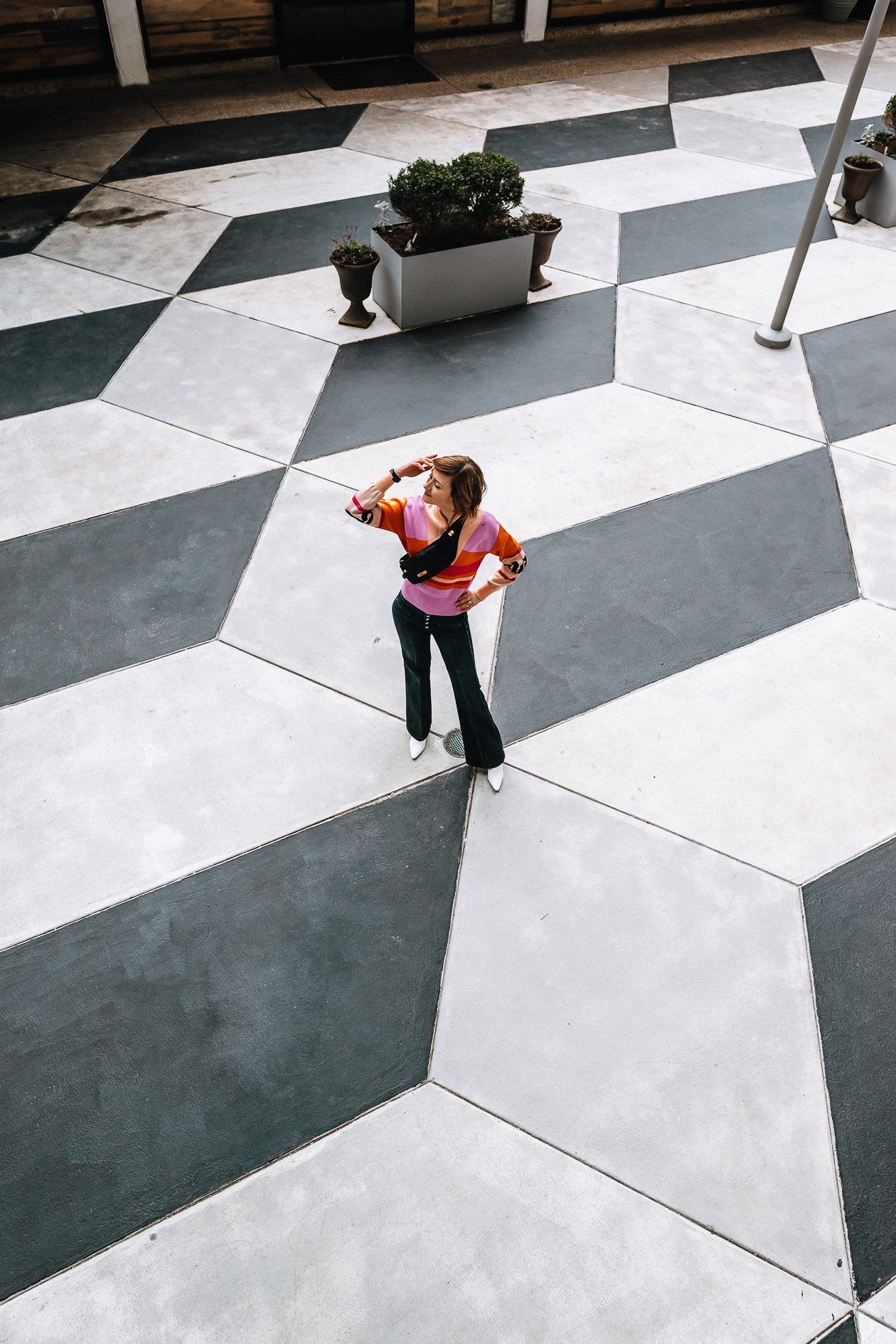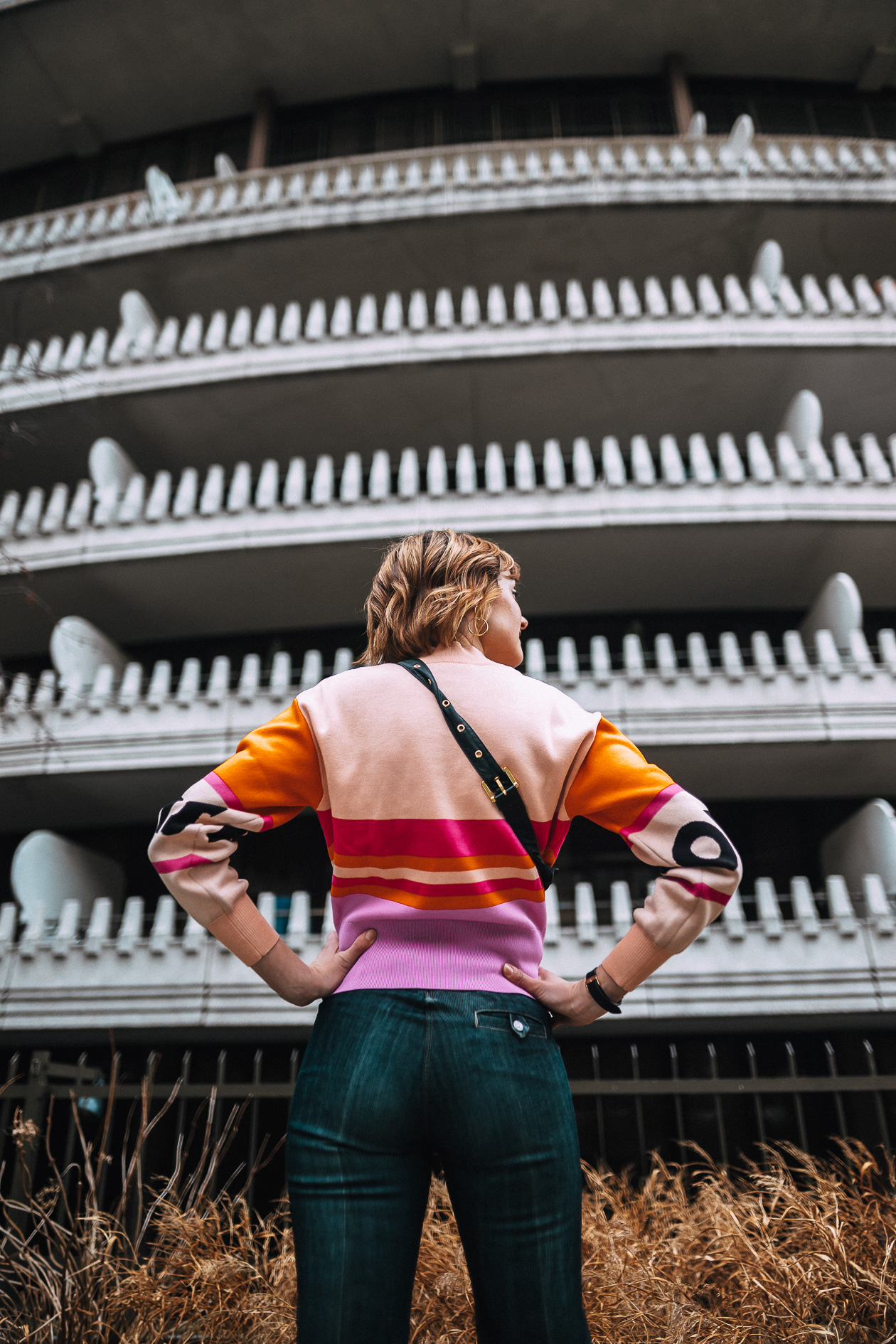 Growing up taking yearly ski trips to Colorado with my family, I've got a very real appreciation for ski fashion. Whether it's Dale of Norway, fair isle, or a kitschy intarsia, I always love a good ski sweater. So when I saw this cool color-blocked knit, it brought back all kinds of great memories: sipping hot chocolate after a long day of skiing, making fondue with the fam, and checking out cute alpine-themed shops with my mom and grandmother. Almost makes me wish I had am awesomely bad pair of 70s flared ski pants to pair with it, but for now I'll have to settle for flared jeans and white boots. Did I mention it says "Paris Disco" on the sleeves? Yup. You can thank me later. ?
& Other Stories sweater (c/o)
puffer jacket
Moschino belt bag (more belt bags)
7 For All Mankind jeans
Dorateymur boots (more Dorateymur)
Photos shot by Pablo Raya at the Watergate.