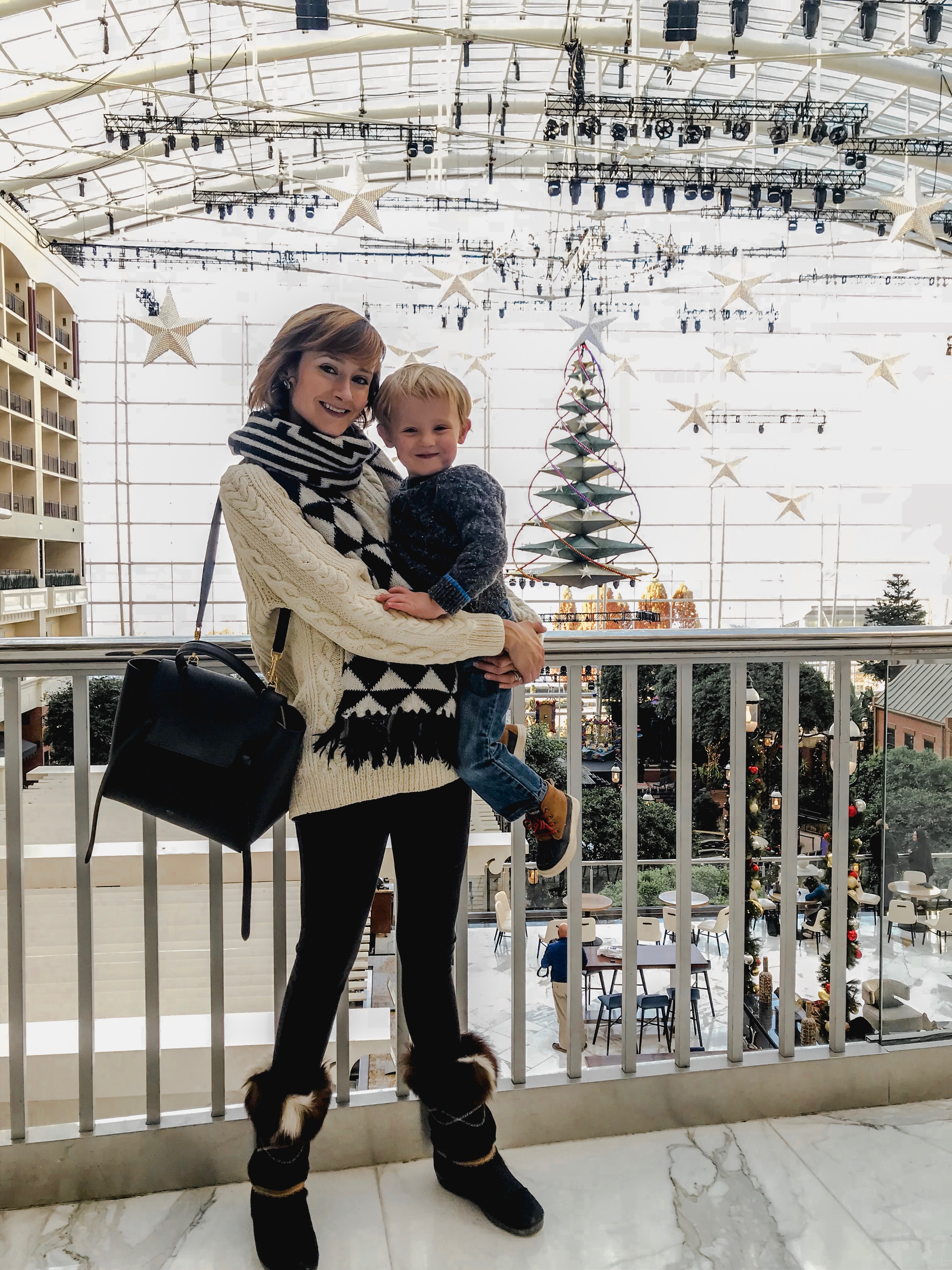 Finding stuff to do when it's chilly outside can be tough this time of year. Luckily, there's a few DC spots offering fun, winter-themed activities without making you freeze. Here are 3 I recently previewed that I promise you'll love.
Celebrate Christmas on the Potomac with the whole family. The Gaylord National has created a veritable indoor winter wonderland that's perfect for family fun. We spent an afternoon checking out the Christmas village, which includes holiday shops, a carousel, miniature train, ice skating, gingerbread decorating, and an acrobatic show put on by Cirque Dreams. But the real star of the show is ICE: a Charlie Brown Christmas-themed indoor ice display. The Gaylord offers blue parkas for visiting ICE (it's 9° inside!), but I recommend dressing warmly with boots, hat, and gloves. Pro tip: the low temperatures inside ICE run down phone batteries quickly and fog up camera lenses (don't bother bringing your bulky SLR). Take your photos quickly and just enjoy the experience! Use code 'SNOW18' to get $4 off ICE tickets!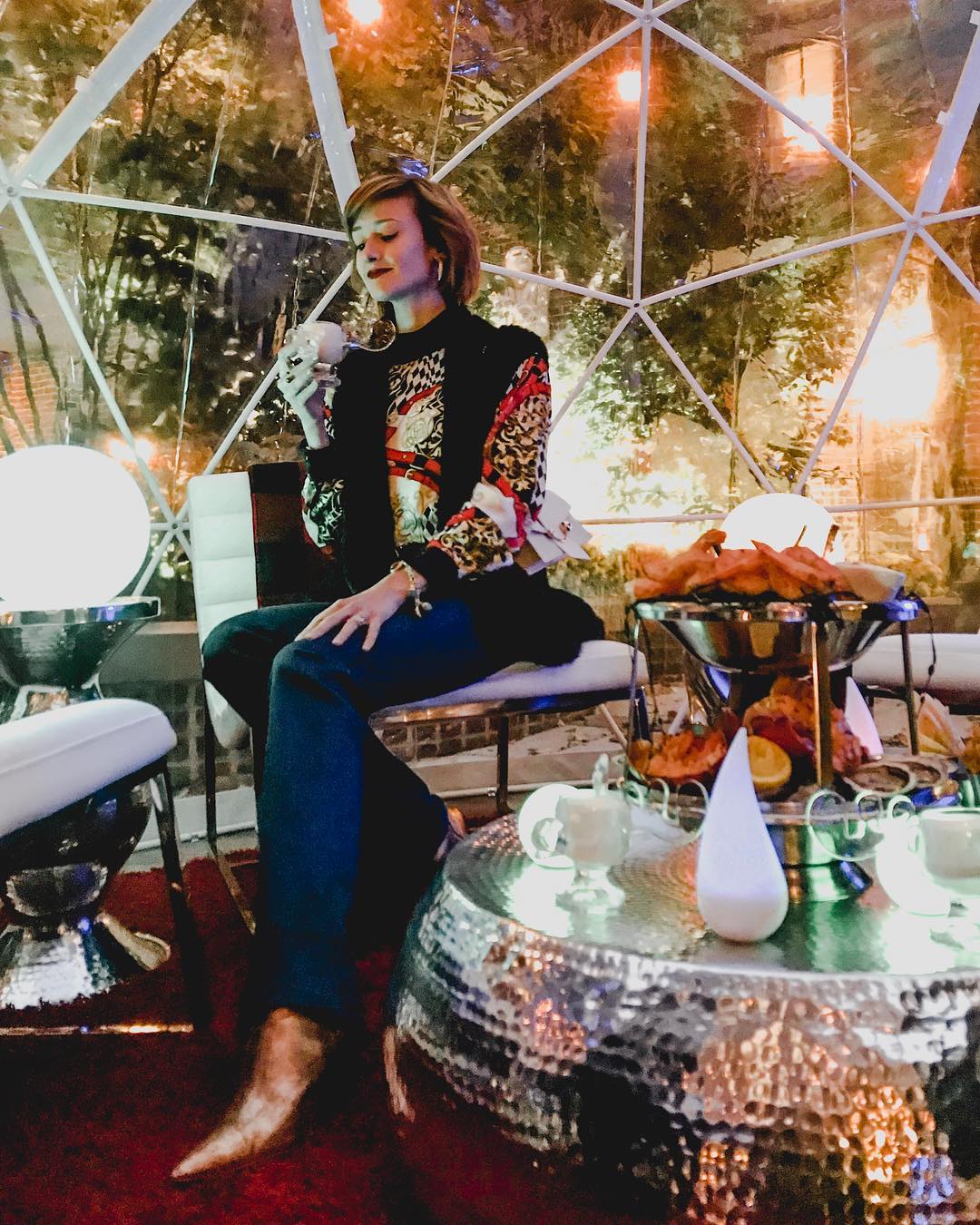 Dine in an Ice Dome at the Four Seasons. If you're feeling fancy, reserving an ice dome at Bourbon Steak is the best way to make the cold weather seem downright charming. Heated and furnished like chic European chalets, these three ice domes hold 6-8 people and offer specialty Alpine-inspired drinks and dishes. I absolutely loved the tartiflette (melted cheese, potatoes, and bacon served tableside in a copper skillet) and hot buttered rum!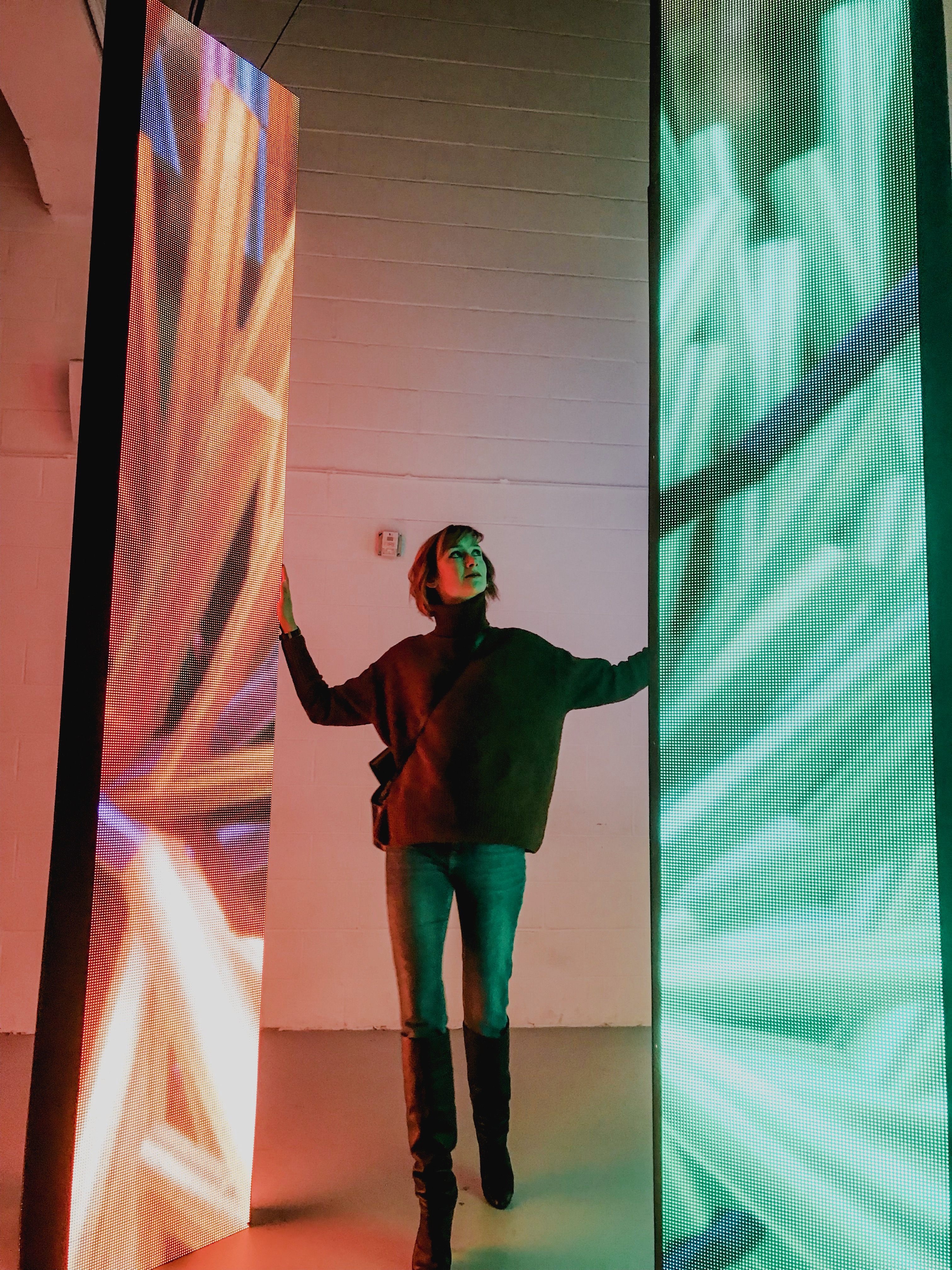 Check Out New Nature at ARTECHOUSE. Part art installation/part highly addictive video game, New Nature leverages A.I. technology to create a virtual terrarium of insects, plants, creatures, landscapes, planets, and more. A great exhibit for kids, the artist Marpi draws inspiration from his childhood love of video games like Super Mario Brothers and Tamagotchi. Visitors can even feed and play with the large interactive piece in the main room using a downloadable app. Make sure you leave time to check out the delicious cocktails and mocktails at the bar – kids will love the decadent s'mores hot chocolate as much as you'll love the more "adult" beverages.
Hope you all have a fun weekend!