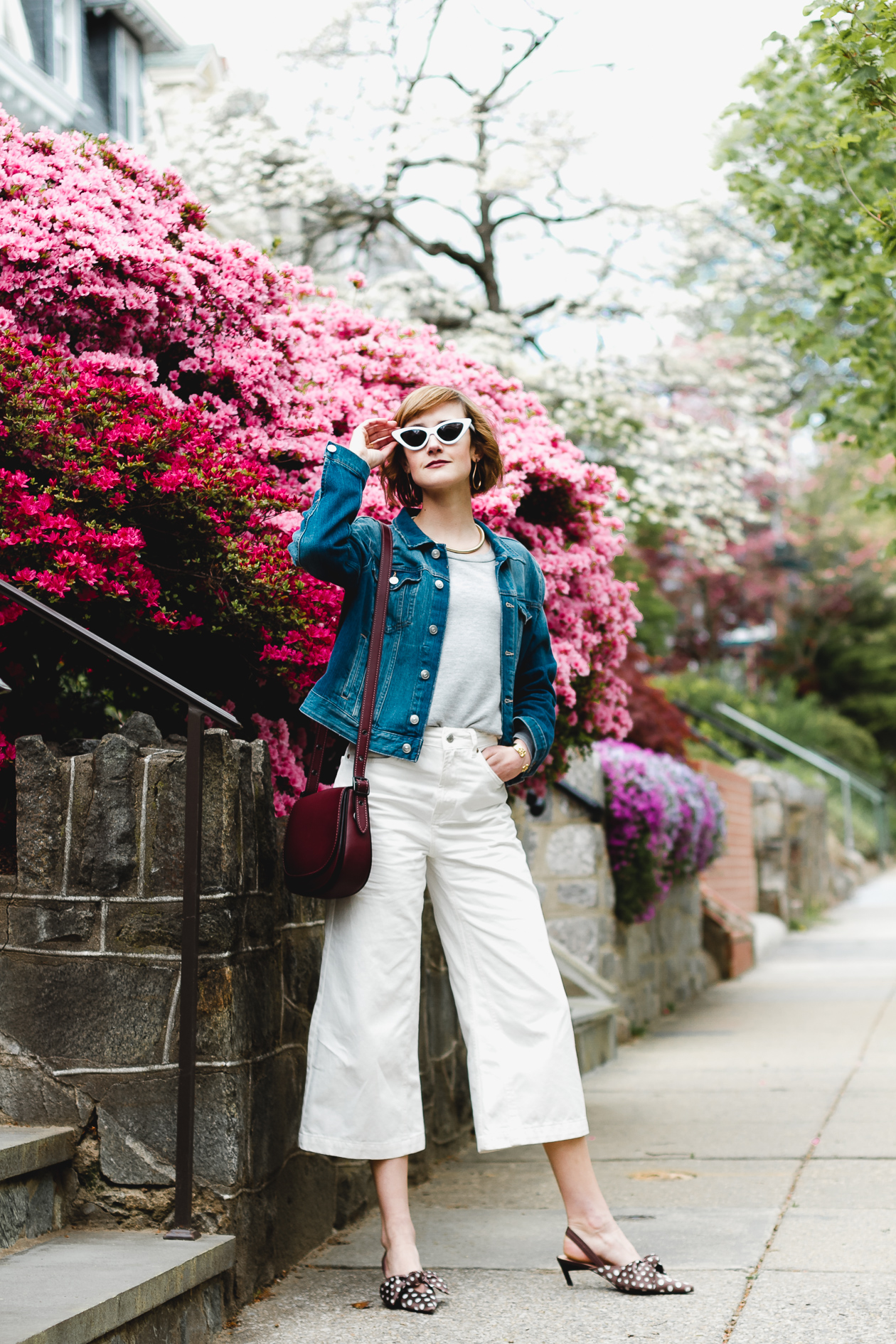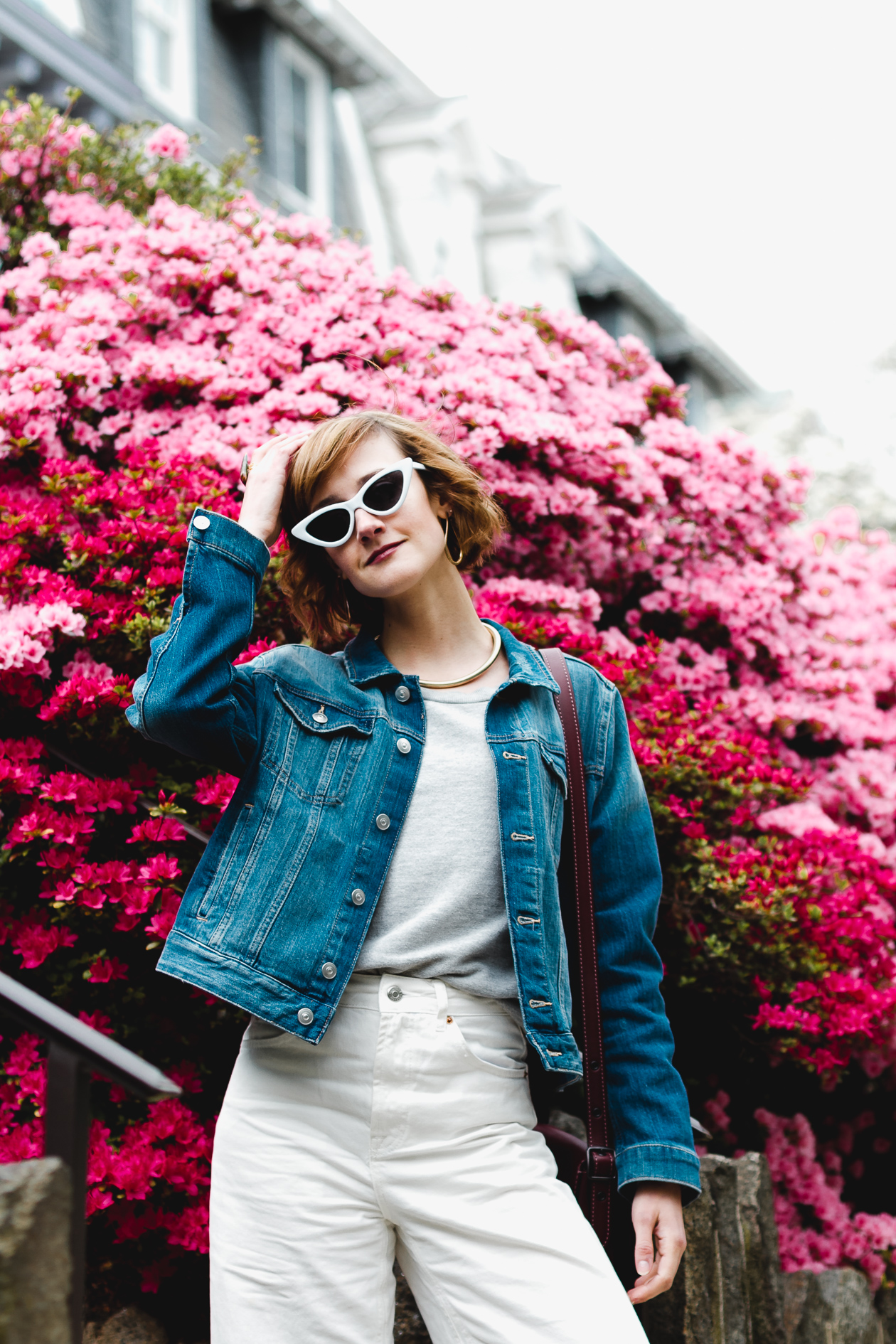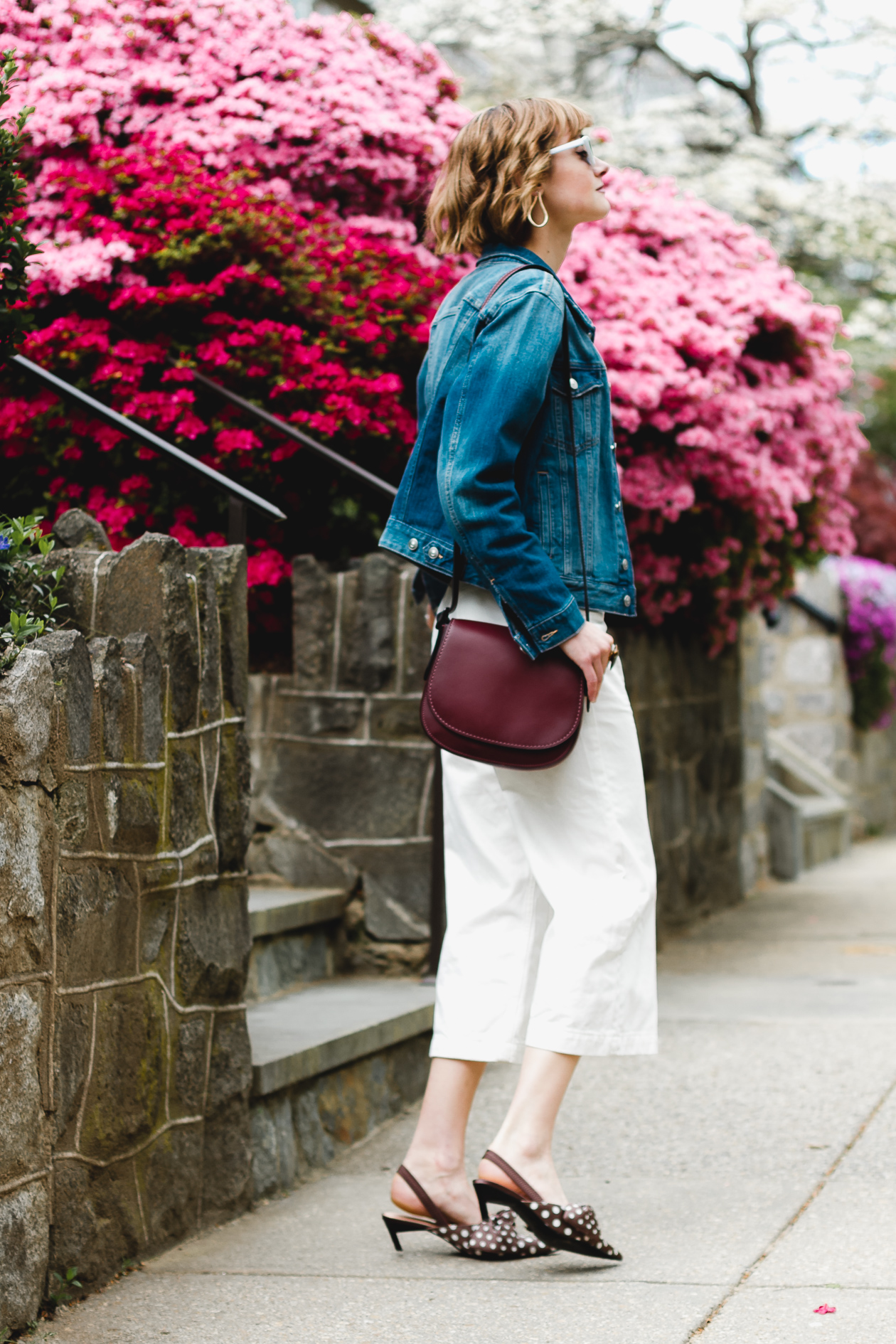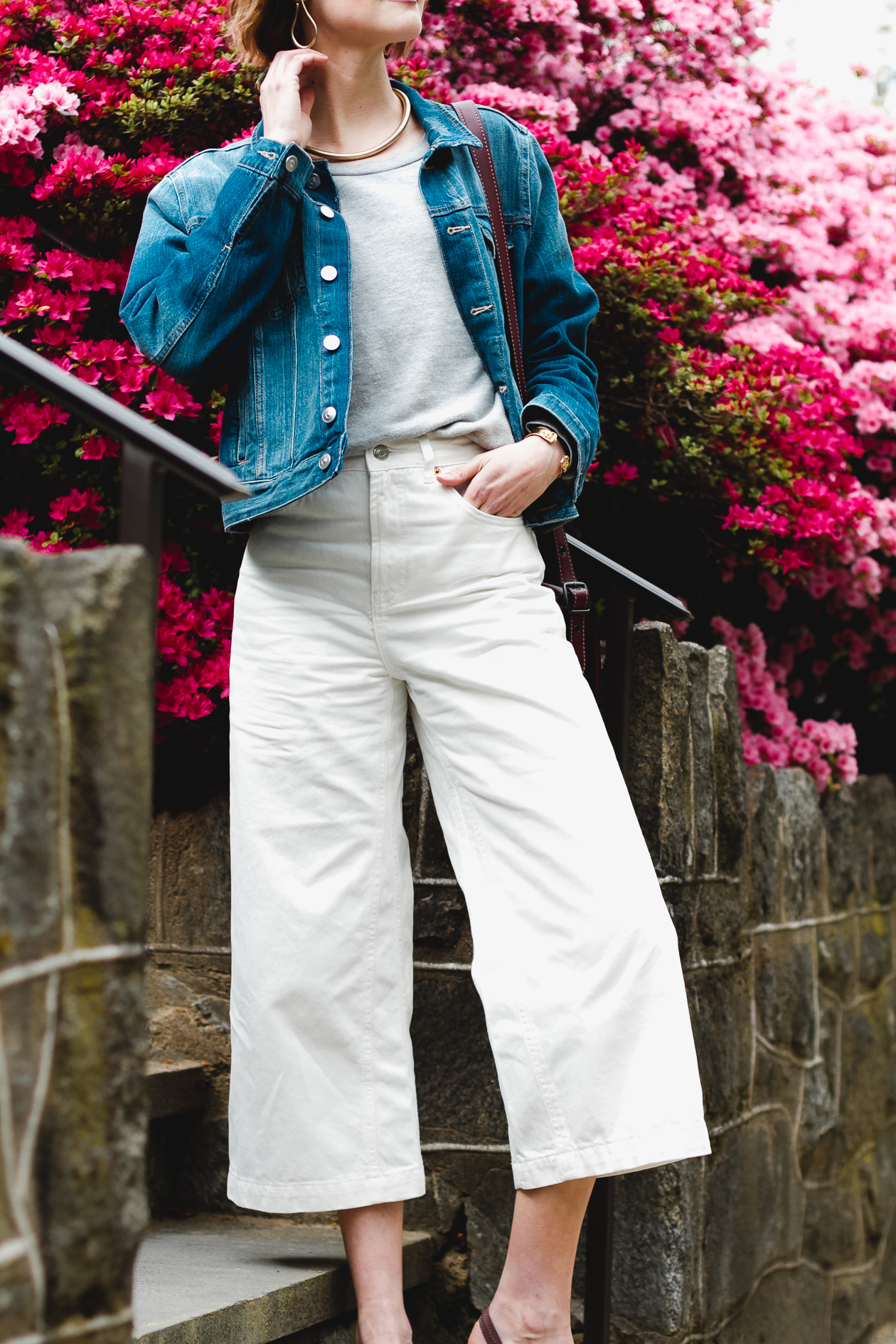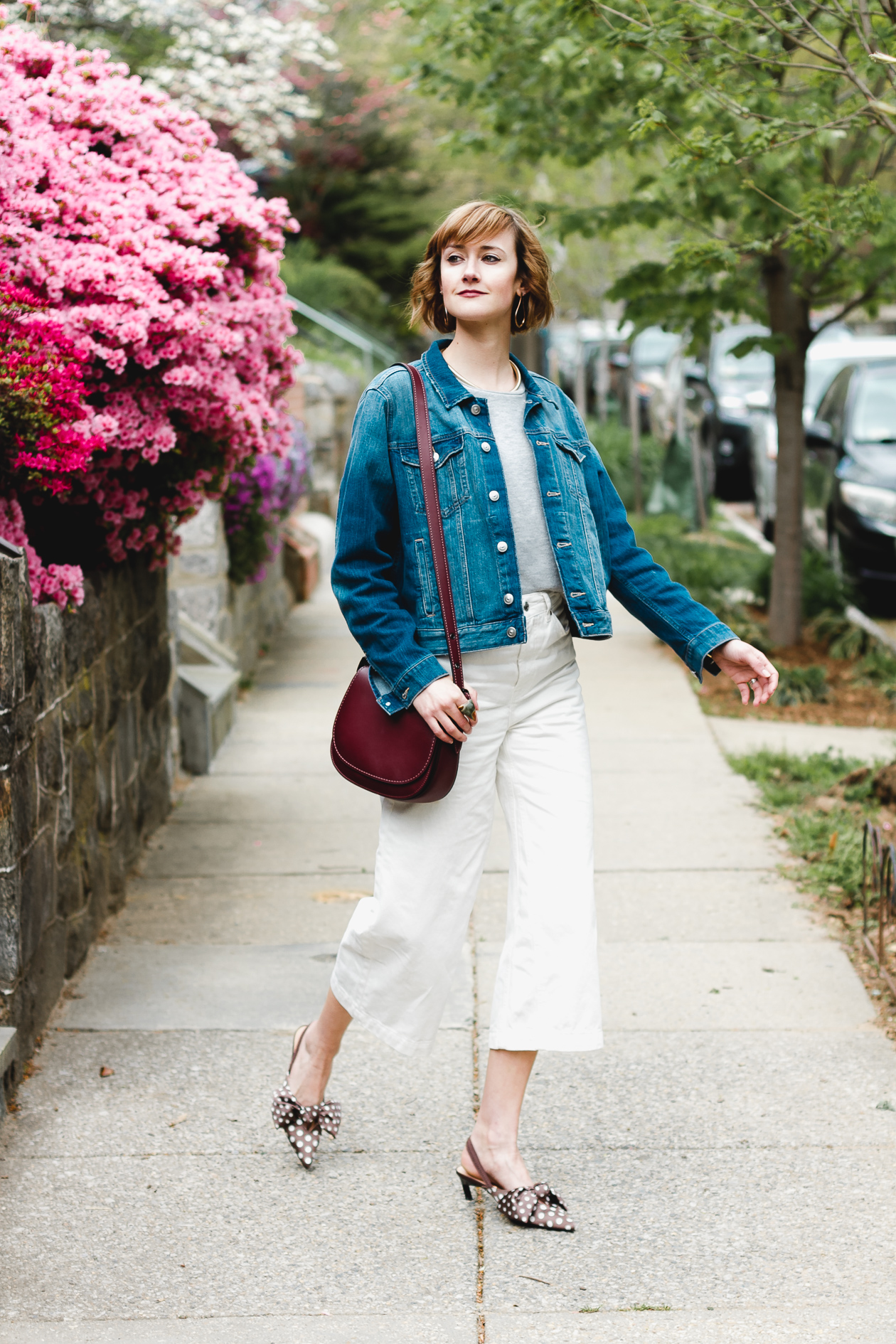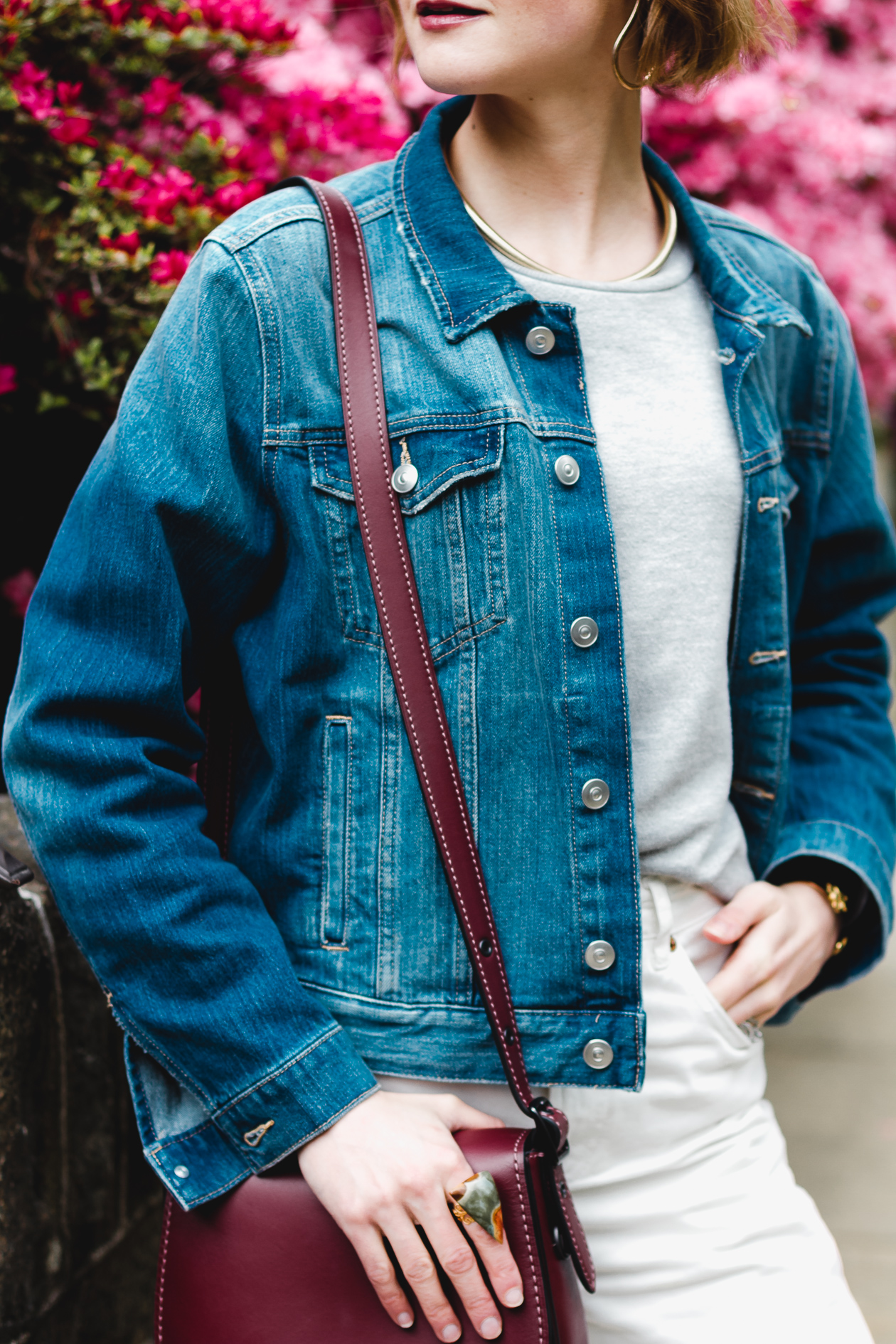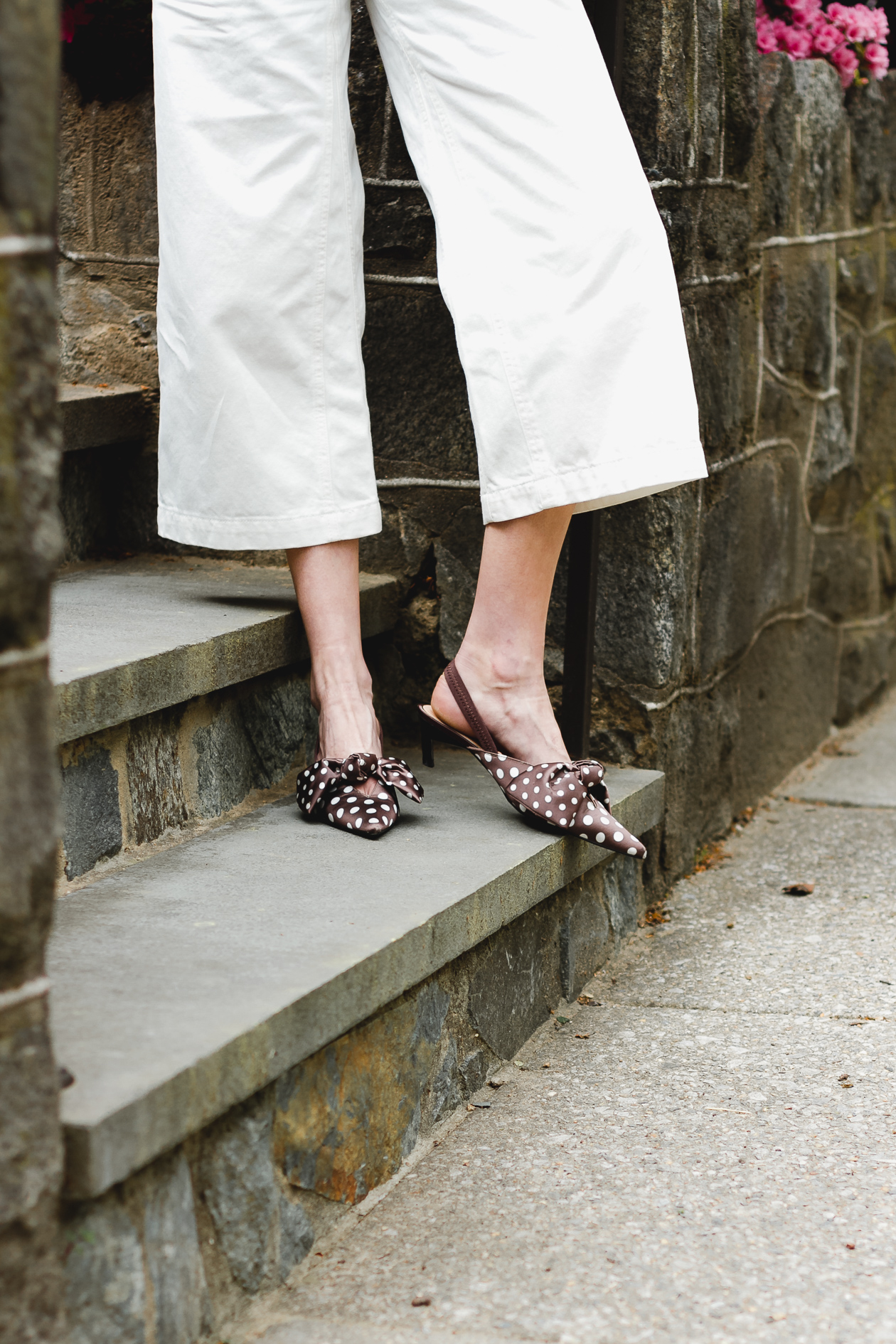 Remember when I said I was struggling with spring shopping because of the cold weather? Well, sometimes a good old-fashioned trip to the mall is just what the doctor ordered. As much as I love investing in quality pieces, I usually look for deals when it comes to seasonal trends. Two trends I'm laser-focused on for spring? Cat eye sunglasses and wide, cropped denim. I scored both at Nordstrom's at the Fashion Centre at Pentagon City. The sunnies were a steal at $19 and the cropped jeans certainly didn't break the bank either. I also snapped up a cute polka dot skirt/short hybrid specifically for those over 90° days when my goal to wear the least amount of fabric possible without look indecent.
I wore this outfit for a dinner date at Brothers & Sisters in the Line Hotel with Rosana Vollmerhausen, Kaarin Vembar, and Alison Gary – three ladies that are always in the know about the latest fashion news. This DC hot spot has been at the top of my list to check out for a while now and I was pleasantly surprised the food was just as enticing as the cool, mid-century decor. Our favorite dishes of the evening were the knife-cut noodles with sausage and greens and the shrimp imperial toast with chili lime and caviar.
My dining companions sparked lively discussion (as always) and here are my key takeaways:
Shopping for investment pieces isn't what it used to be (check out Kaarin's latest article to learn why).
Having a brand's creative director become a huge style icon and the name and face of that brand (à la Jenna Lyons) is great in the short term, but can ultimately hurt the brand in the long run.
How I Built This is a great podcast and super inspiring if you're thinking about starting your own business. (I recommend starting with the Dermologica episode.)
And I'll leave you with one question: where can one find a non-sheer, work-appropriate white t-shirt? Honestly, we all would like to know.
BP sunglasses (c/o The Fashion Centre at Pentagon City)
Mango earrings
H&M jean jacket
Project Social sweatshirt
Topshop jeans (c/o The Fashion Centre at Pentagon City)
Zara pumps (similar)
Coach bag