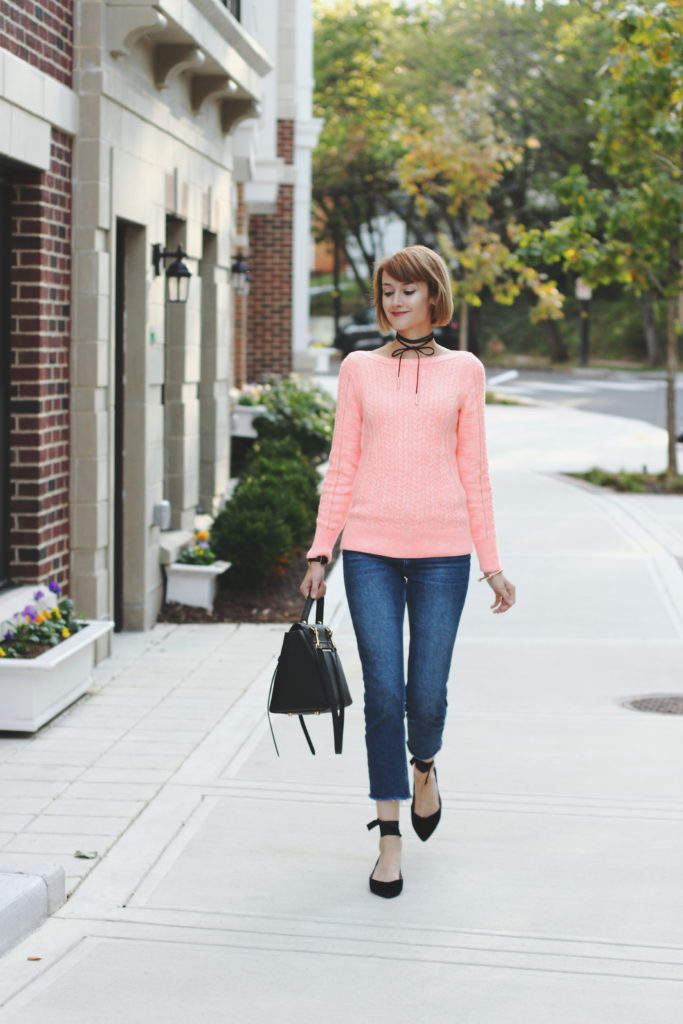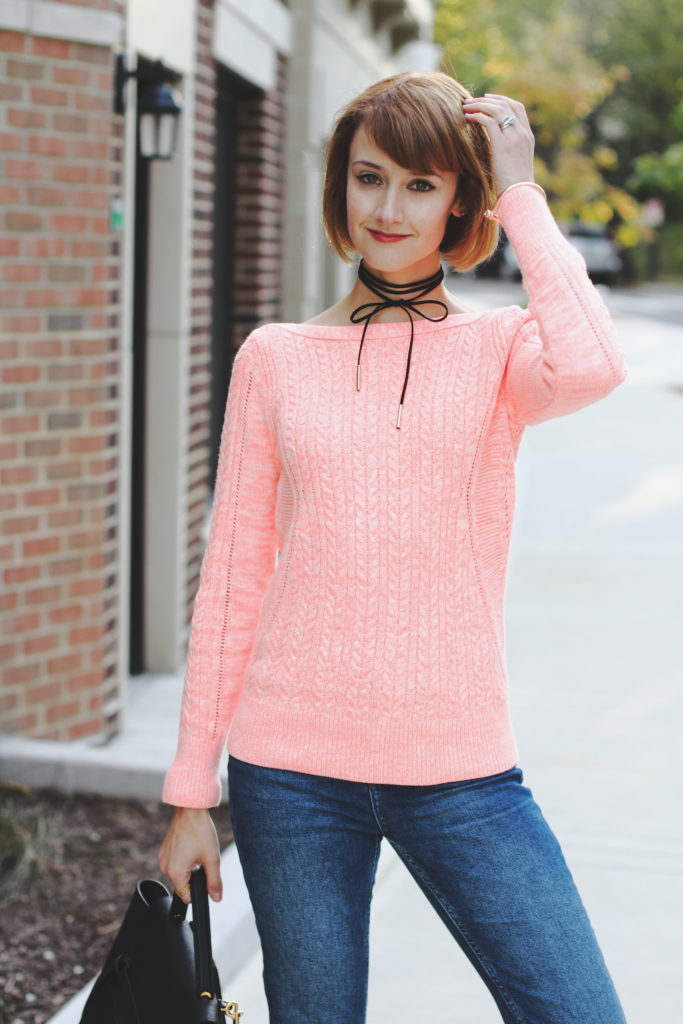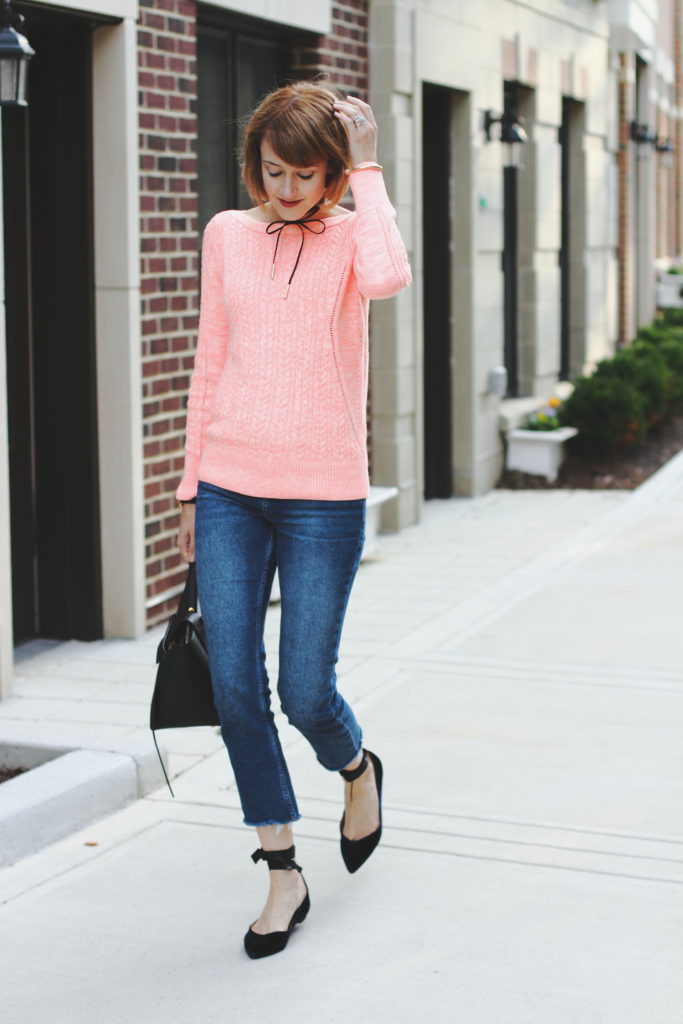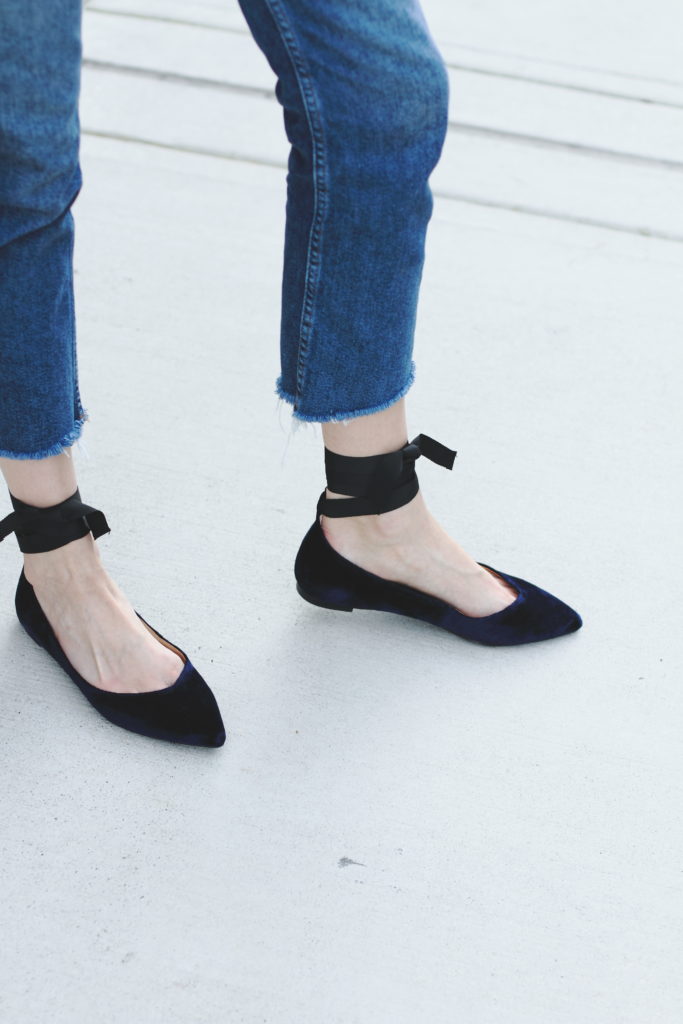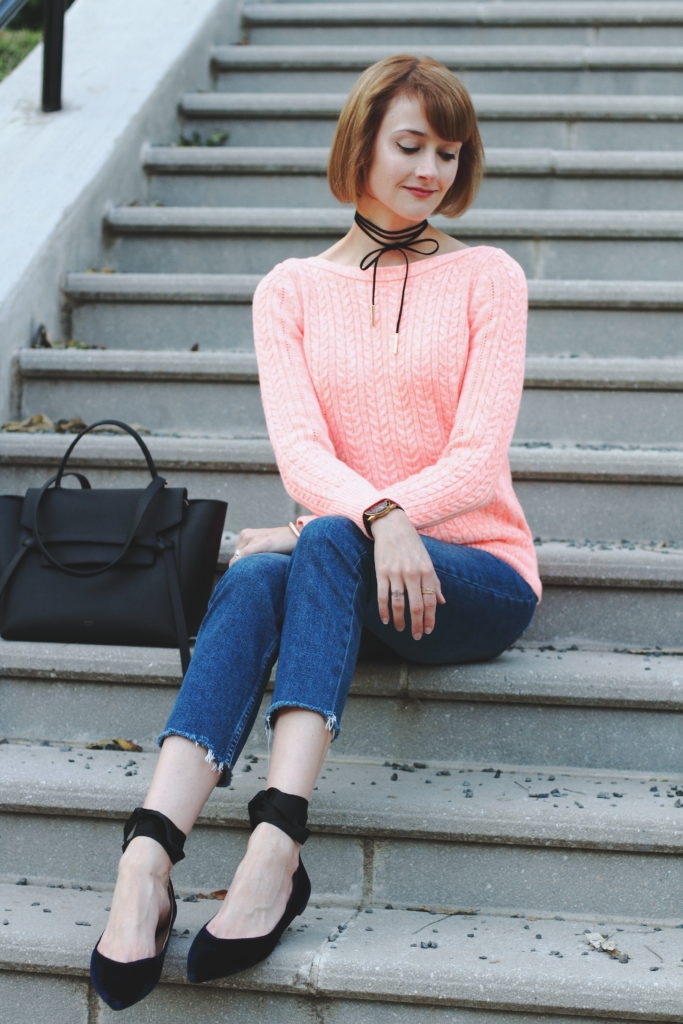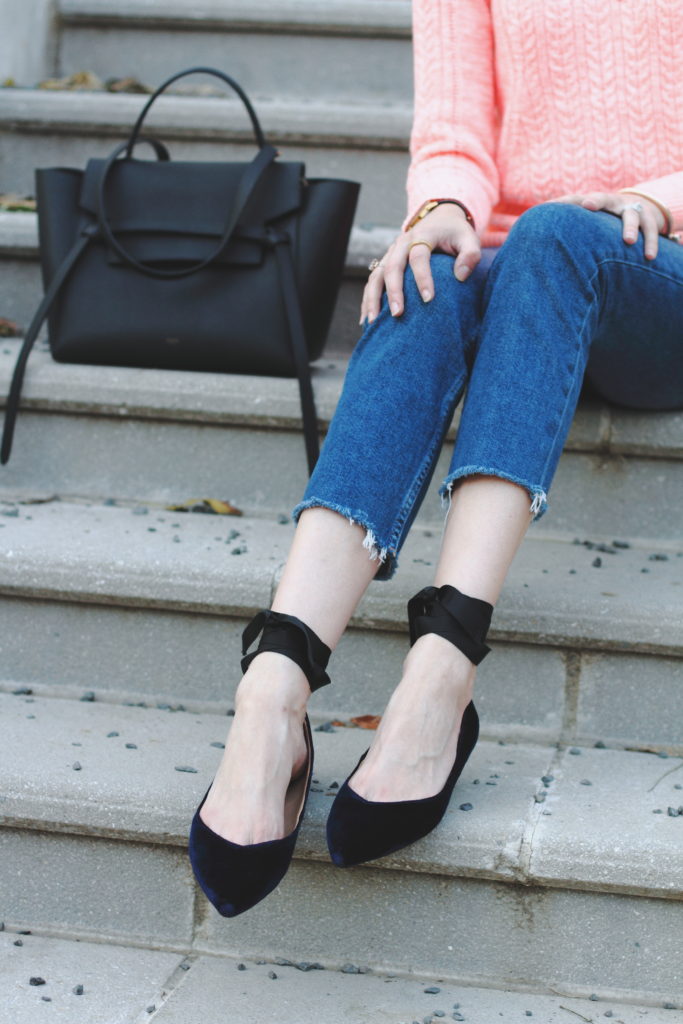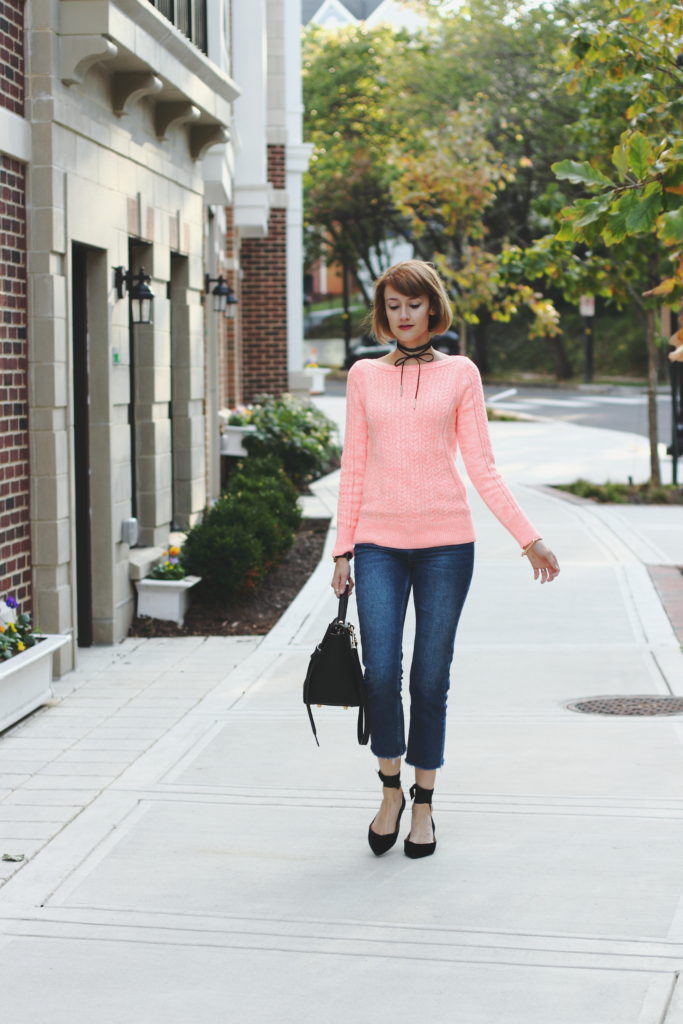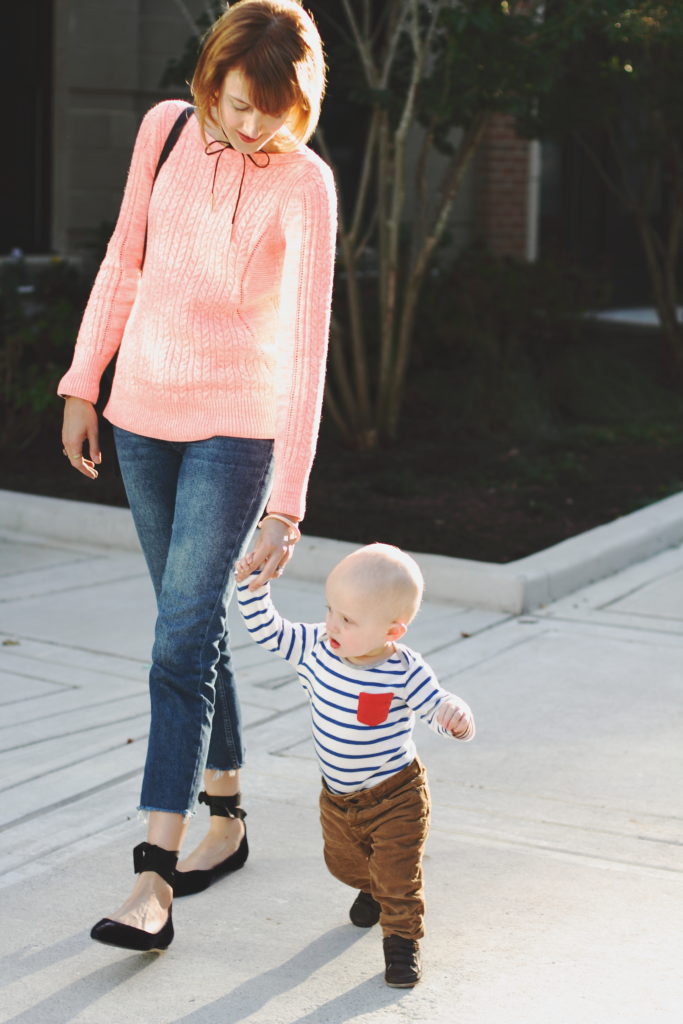 I never took to ballet (nor any activity that required grace and coordination), but it doesn't mean I can't appreciate the aesthetic. Being a girl, it's hard not to love the ankle-flattering lace-up shoes, tulle skirts, and soft pink color palette. Banana Republic recently sent me two pieces from their fall collection that embody that feminine look – a pair of beautiful velvet ribbon-wrapped flats and a pretty pink sweater that, when combined, allow one the delusion that they might pass for an off-duty ballerina. I don't know about you, but I'm fully embracing the velvet trend this fall and these cute flats are a surprisingly versatile and practical way to dive right in (as you can see, they're perfect for small child wrangling!). Check out a few of my other favorite pieces from Banana Republic's fall collection below!
Pixie Market choker
Banana Republic sweater (c/o) – currently 40% off with code 'BRFAMILY'
Jessica Elliot bracelet
Topshop denim
Banana Republic velvet flats (c/o) – currently 40% off with code 'BRFAMILY'
Céline bag
Thanks Banana Republic for partnering on this post!