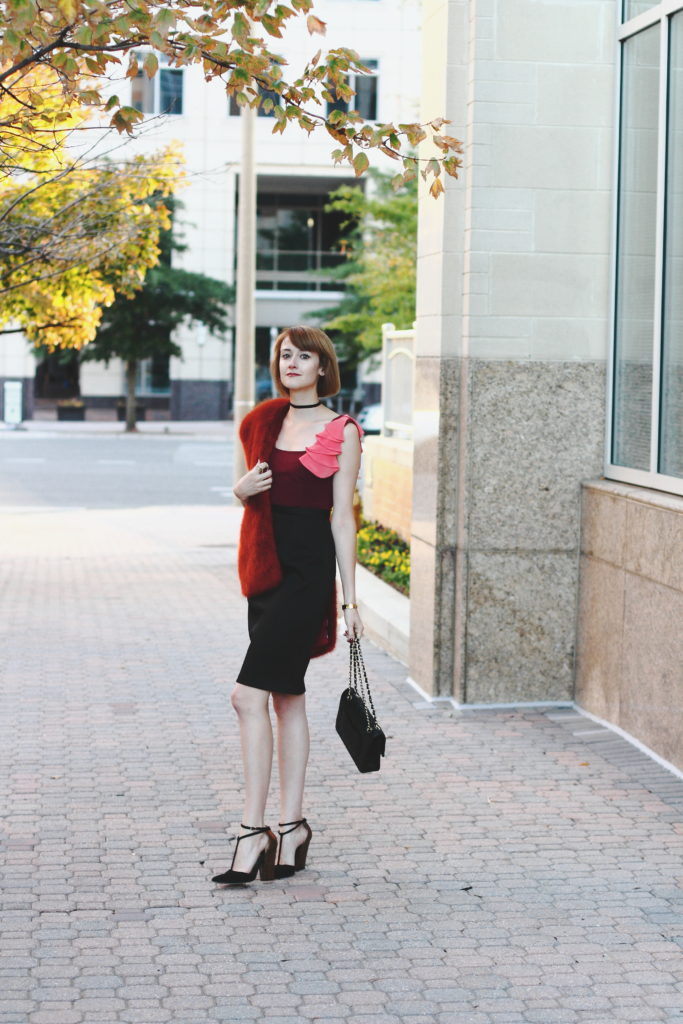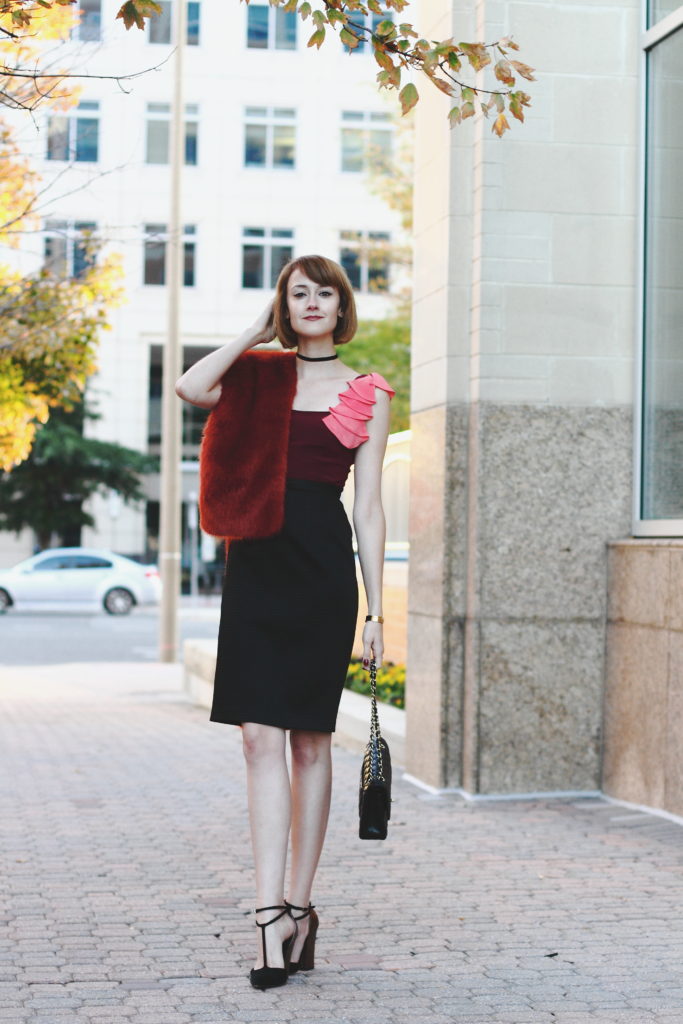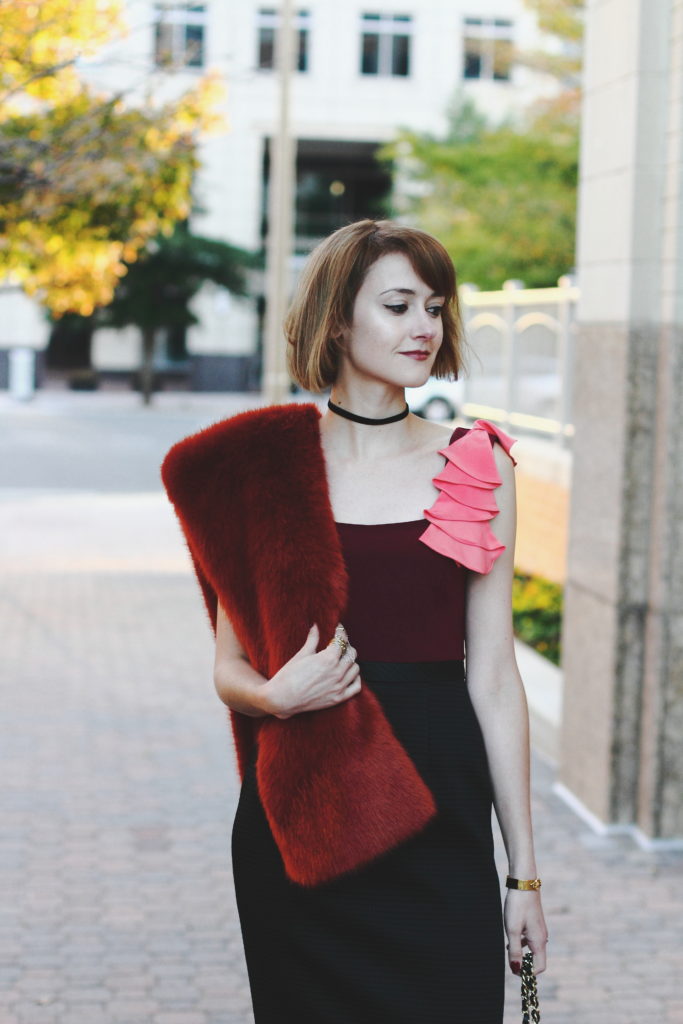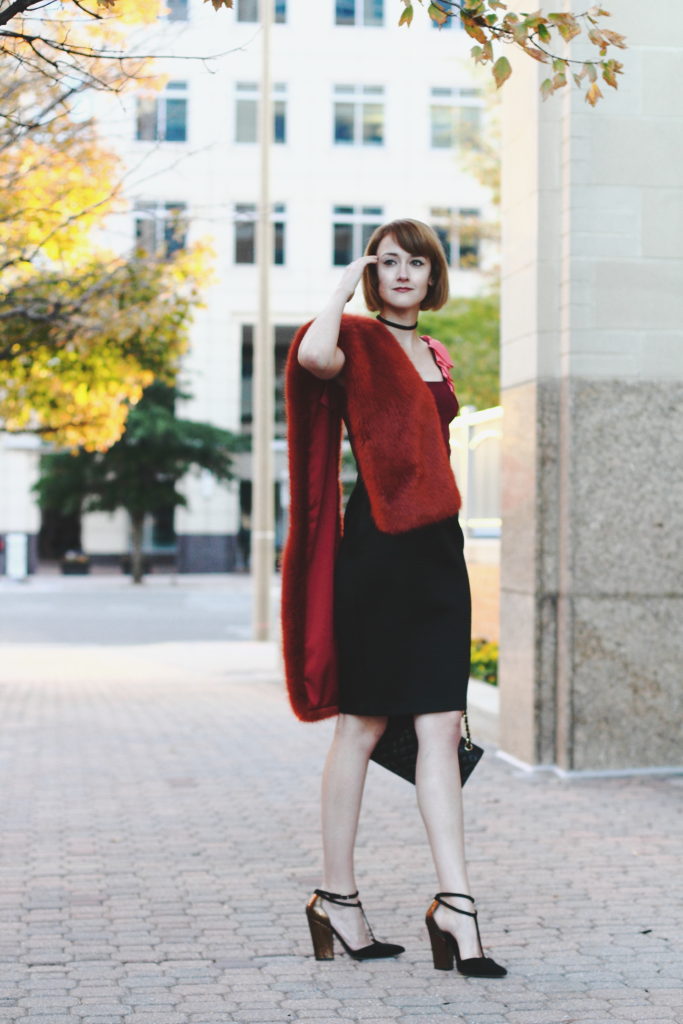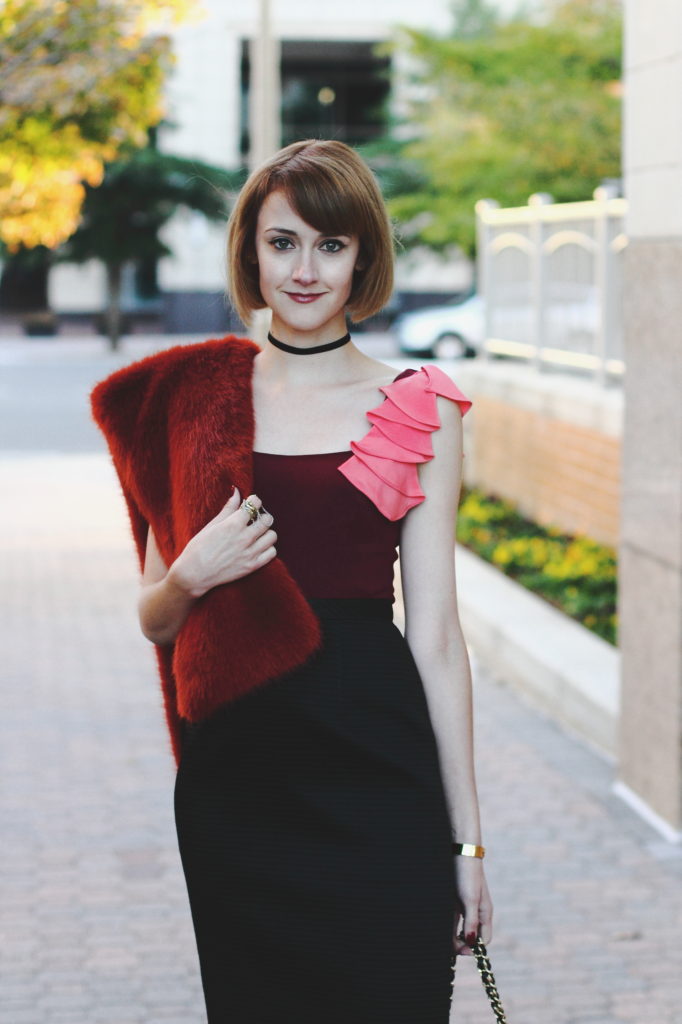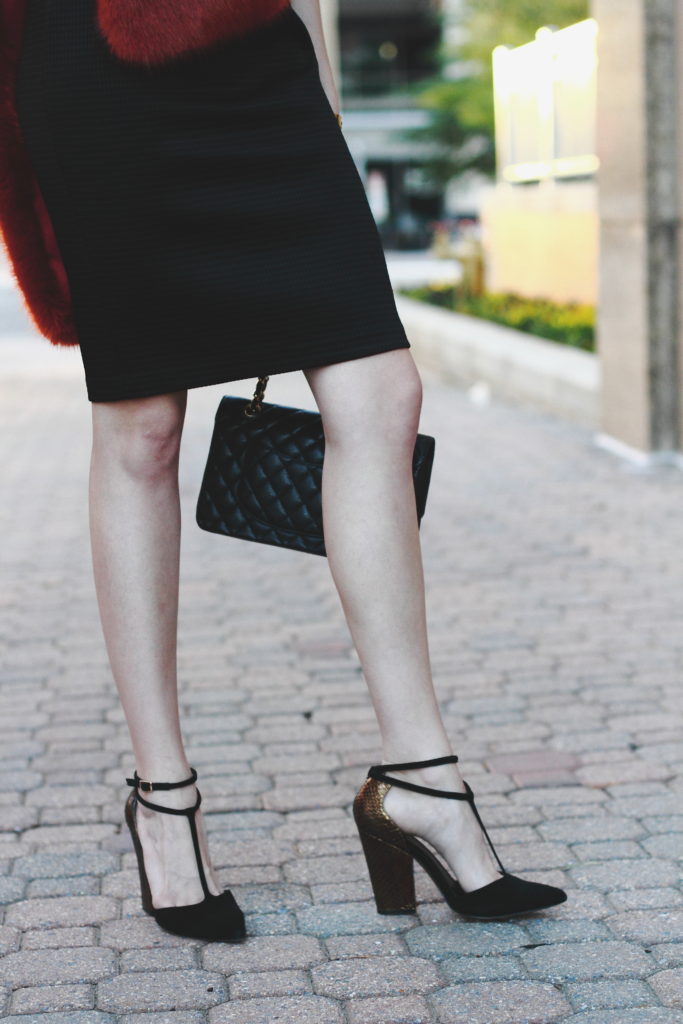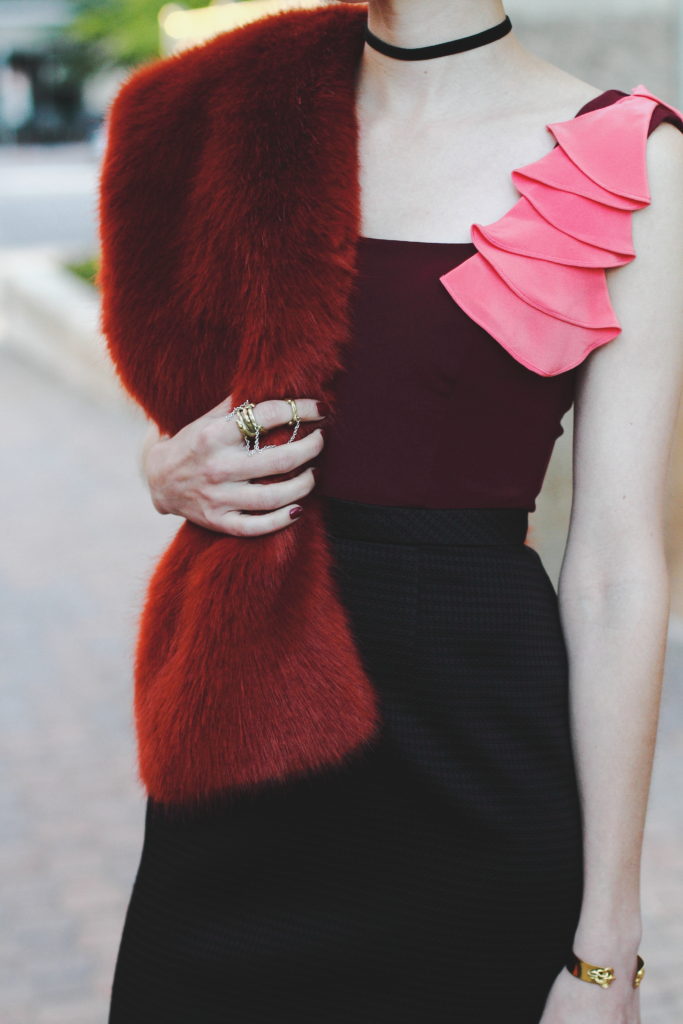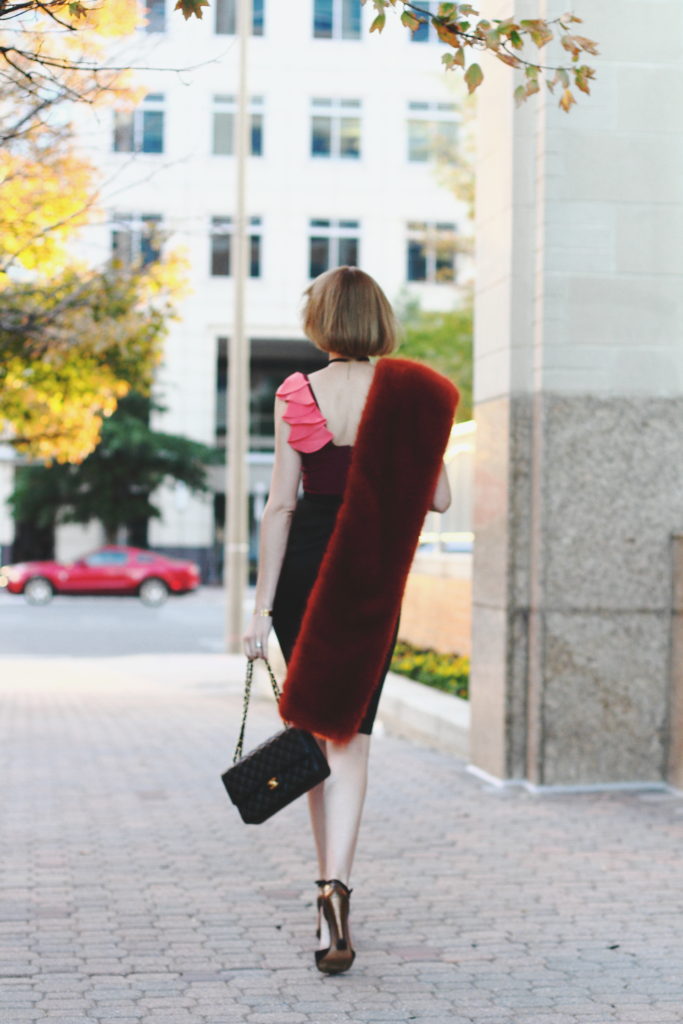 When someone offers you tickets to see living legend Bill Murray accept the Mark Twain Prize, you don't ask questions, you just go. Capital One, who generously sponsors this year's event, was so kind to basically make my dreams come true with this incredible opportunity. If you follow my instagram, you might have seen my coverage of the thoroughly entertaining show on my IG stories. From Jimmy Kimmel's hilarious intro to Sigourney Weaver's awesome anecdotes from the Ghostbusters' set to Miley Cyrus belting out "My Way," flubbing the lyrics, then having to sing it again for the "TV audience," it was an evening to remember. We were even treated to Bill Murray himself serenading us with "Sweet Home Chicago!" For the occasion, I wanted to wear something a little bit whimsical, and it's hard to take oneself too seriously while donning a ruby red, faux fur stole. It even matched the red carpet at the Kennedy Center – the veritable "cherry on top" on an epic evening!
Catch the TV broadcast of the whole show tonight on PBS!
UO choker
J.Crew faux fur stole (close match)
Jay Godfrey dress (love this one)
Ela Stone bracelet
Rila ring
Reiss heels (old, try these)
Chanel bag
Essie nails in 'maki me happy'
Thanks Capital One for gifting us the tickets!
PS If you've never seen this Bill Murray throwback, you're in for a real treat.