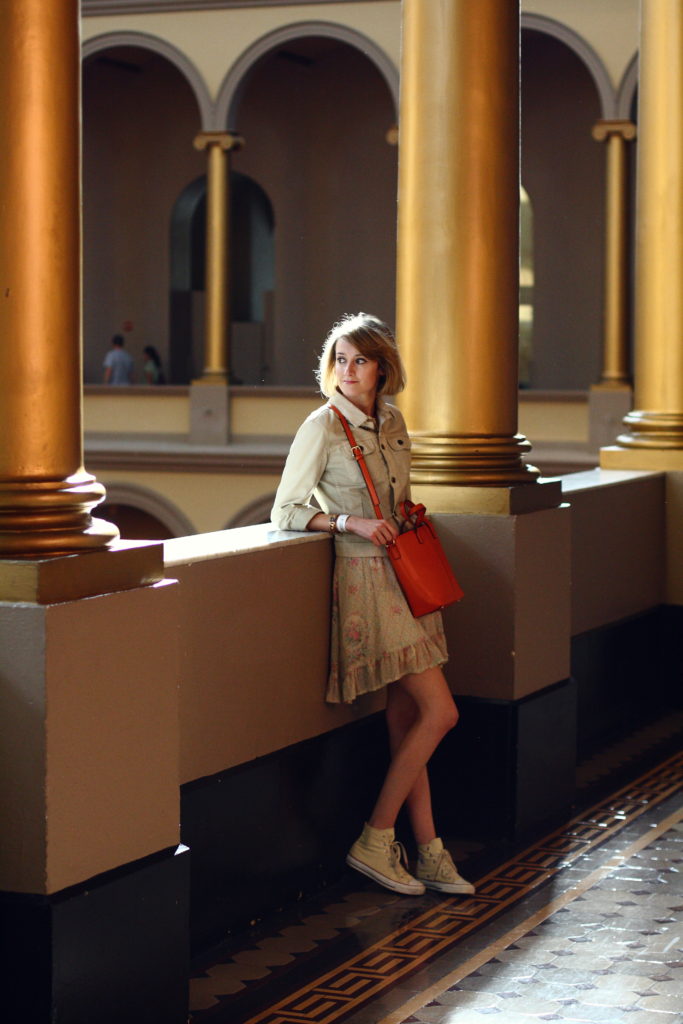 Is anyone else starting to get seasonal depression from all this rain? Sooo incredibly thankful for the first sunny day in what feels like ages, but not excited about the prospect of another rainy week. In an effort to be positive, I've been thinking about some fun indoor excursions to take my little one to. Here's my top 5 favorite visits from the past…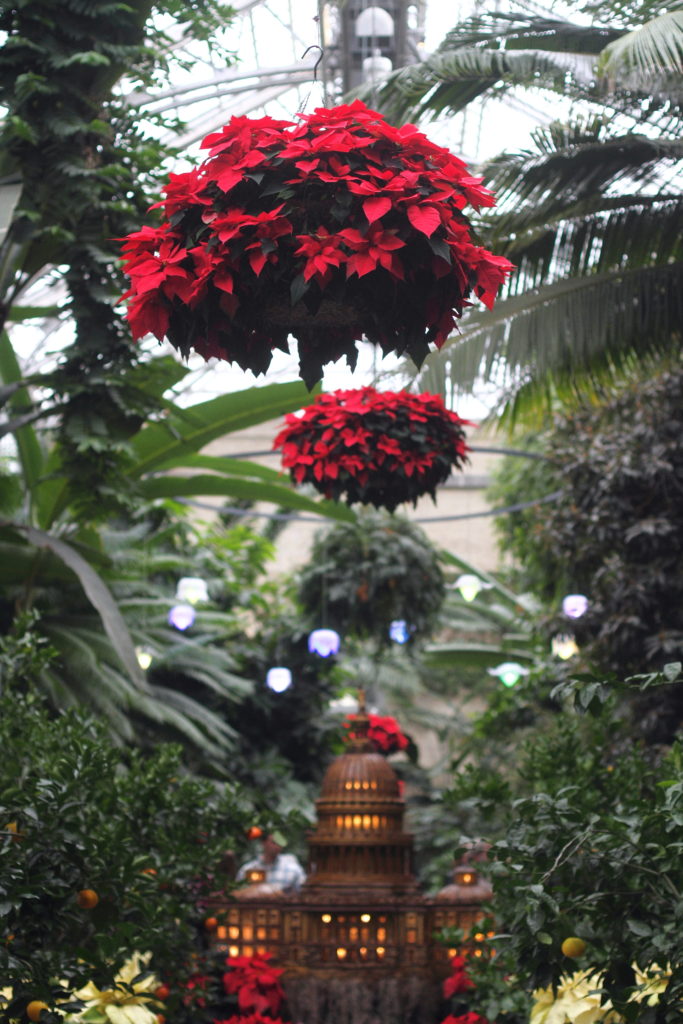 United States Botanic Garden – A nice way to enjoy a garden-like setting when you can't actually do it outdoors. We come here a lot in the winter for this exact reason (their amazing holiday display is in the photo above), but there are some equally cool spring and summer exhibits. I'm looking forward to checking out their new Mediterranean room.
Heurich House – Also known as the "Brewmaster's Castle" (the original owner had a brewery where the Kennedy Center now sits) – you might have noticed this Victorian mansion in Dupont and it's definitely worth taking a tour. This turn of the century building is the most well-preserved of the Dupont mansions of the time and contains most of its original decorations and furnishings. (A few more shots of our visit here.)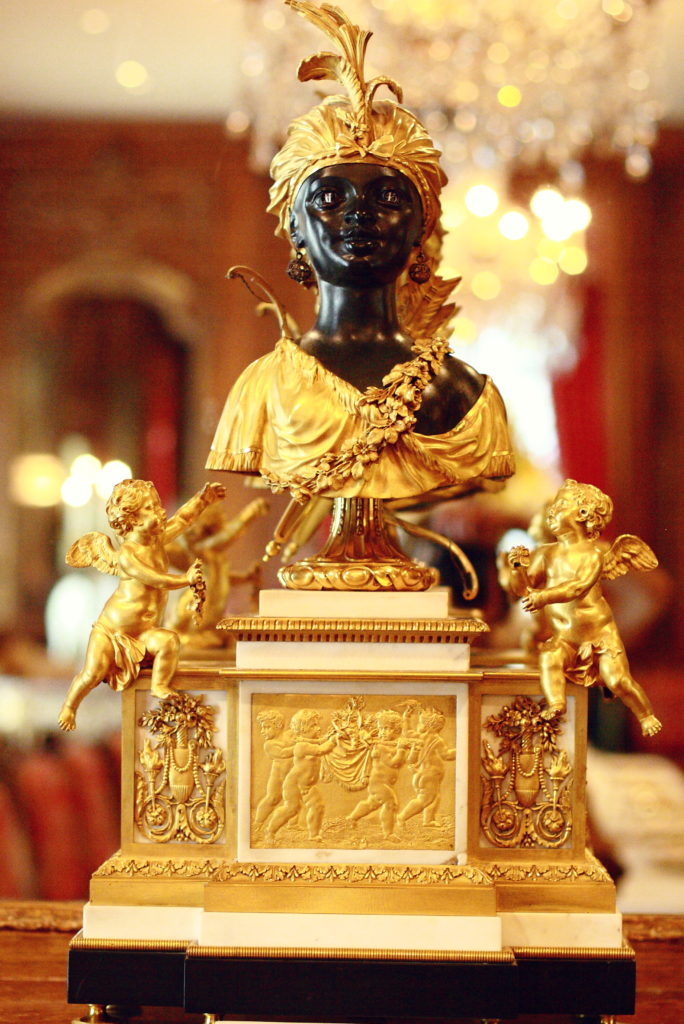 Hillwood Estate – While the gardens here are gorgeous (and you should definitely hit them up on a gorgeous day like today), the museum easily warrants a trip on its own. Make sure and check out Marjorie Merryweather Post's amazing closet, china collection, and the current exhibitions in the Dacha and Adirondack Building.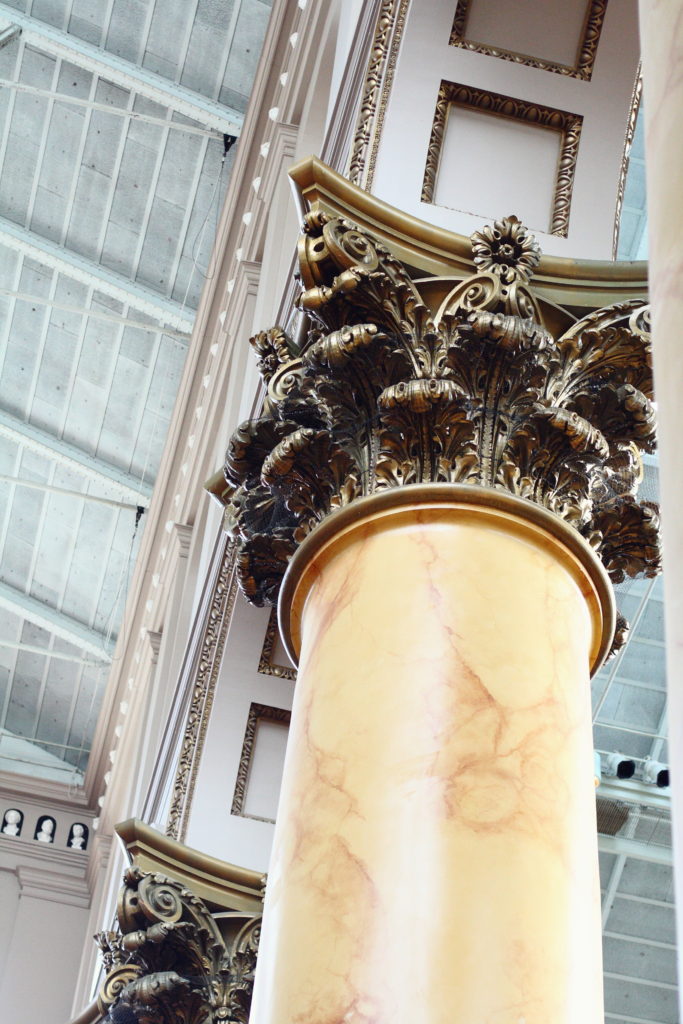 National Building Museum – An equally fun place for kids and grownups alike, this palatial space was once the U.S. Pension Bureau's headquarters. Right now I'm looking forward to seeing their dollhouse and paper models exhibitions. (A few more photos here.)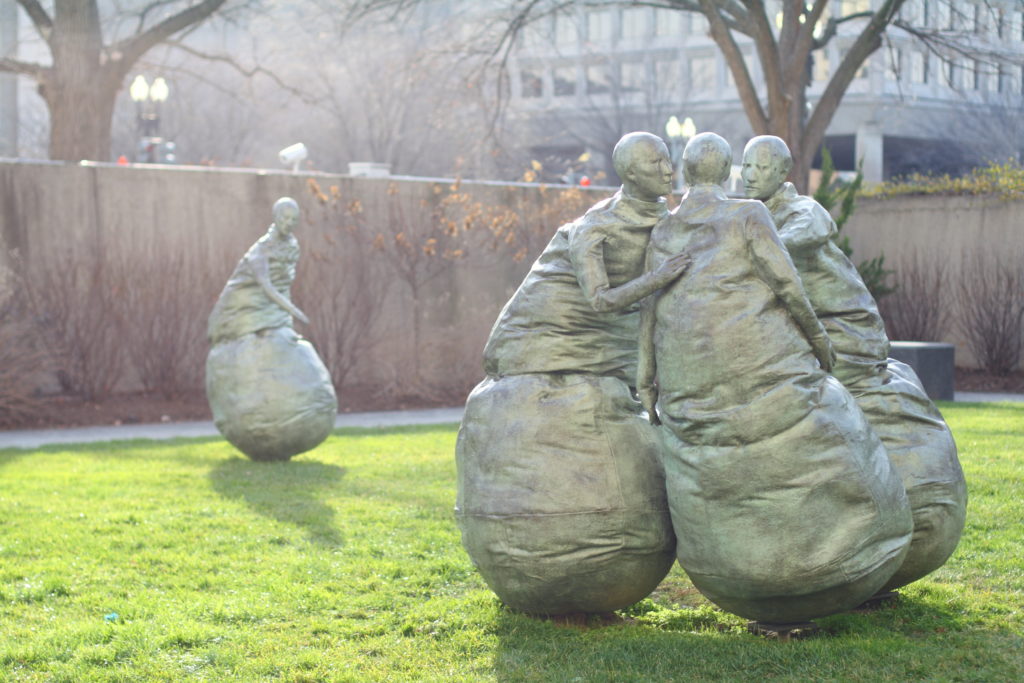 Hirshhorn – Definitely my favorite art museum in DC (it's hard not to love the Juan Muñoz's bean bag men, right?). Their permanent collection includes the likes of Degas, Pollock, and Giacometti just to name a few and I always enjoy their current exhibitions – here are some snaps of the Ai Weiwei show from a few years ago.
I'm always on the hunt for new places to get my culture on – what are your favorite museums/galleries of late?