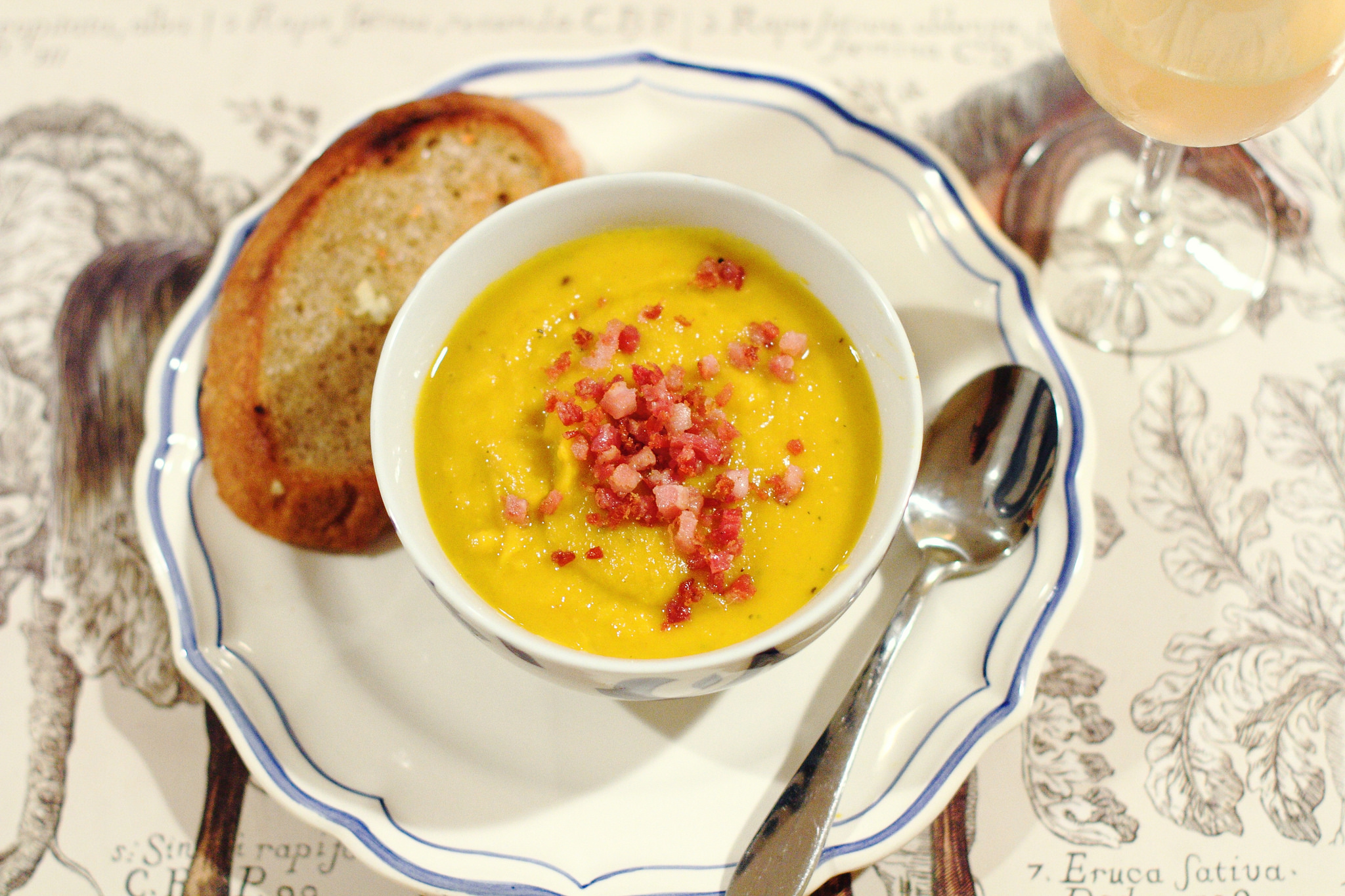 It's decorative gourd season motherf*ckers! I've been craving pumpkin soup pretty much since fall ended last year and when B and I went to purchase our soup pumpkin at the farmers' market, a lady working at one of our favorite booths convinced me to try a blue hokkaido pumpkin. What a great find! It really did have a much richer and nuttier taste than your average pie pumpkin, so I'd highly recommend nabbing one of these to make this soup recipe if you can find it. Per the original recipe's recommendation, we paired this with a medium-dry hard cider that we recently acquired from Mt. Defiance Cidery and the combination worked perfectly!
4 oz pancetta
3 tablespoons butter
1 small onion, chopped
1 carrot, chopped
1 garlic clove, crushed
2 1/4 lbs pumpkin, deseeded, peeled, and cut into cubes
2 tablespoons honey
3 sprigs of sage
3 cups vegetable stock
1/3 cup heavy cream
salt and pepper
In a large pot, cook the pancetta over medium-high heat until slightly browned and crispy. Remove with a slotted spoon and set aside.
Reduce the heat to low, melt the butter, then add the carrot, onion, and garlic and cook for 4-5 minutes. Add the pumpkin, honey, and sage, stir, and cover to cook for 10 minutes. Pour in the stock, bring to a boil, and cook for an additional 10 minutes until the vegetables are soft.
Turn off the heat and allow the soup to cool slightly, then remove the sage. Use an immersion blender or food processor to blend the soup into a smooth purée. Bring the soup slowly to a boil, then stir in the cream, and cut the heat. Season to taste with salt and pepper. Serve topped with pancetta and a side of crispy garlic bread!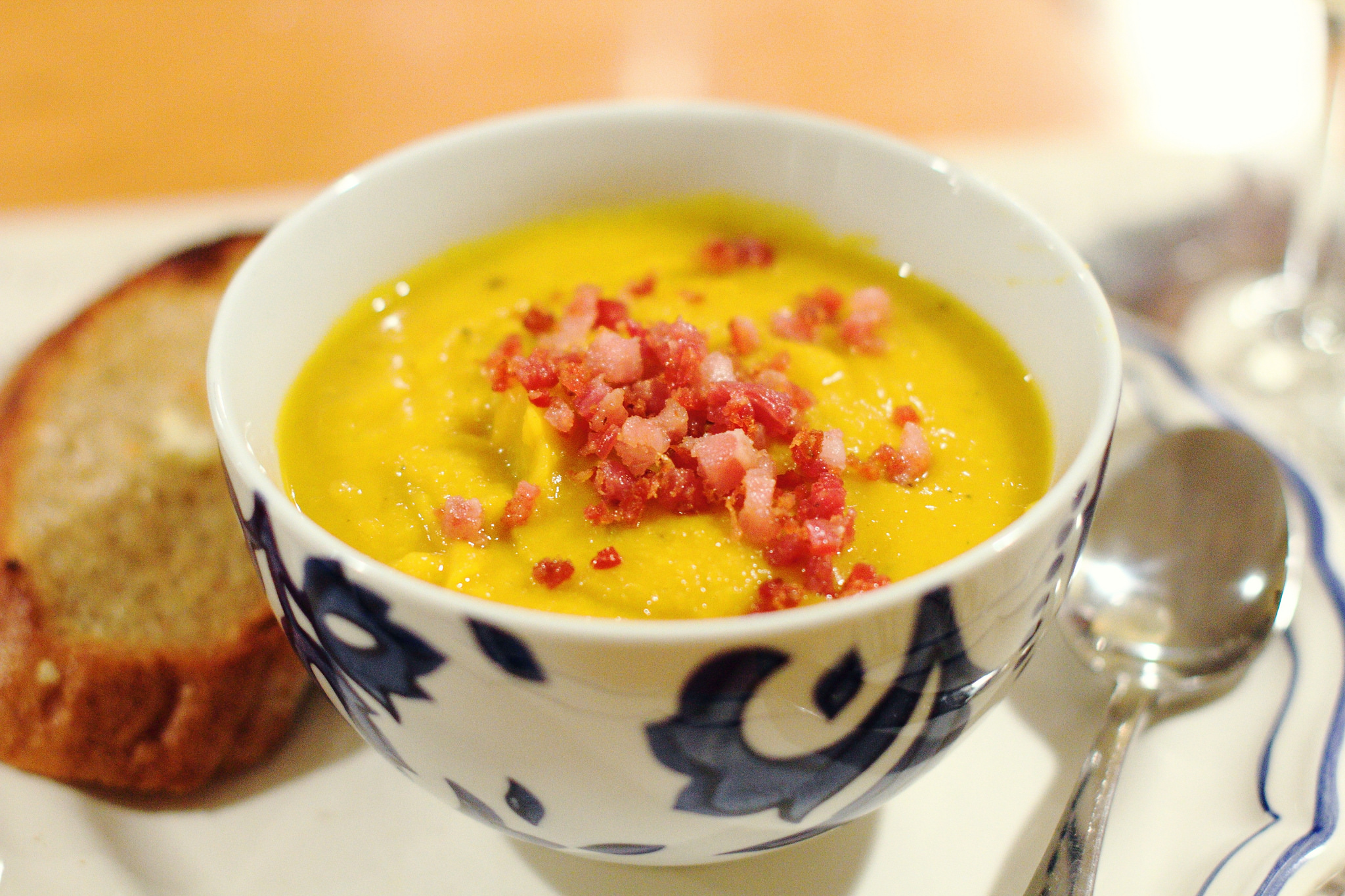 adapted from recipe in Perfect Pairings