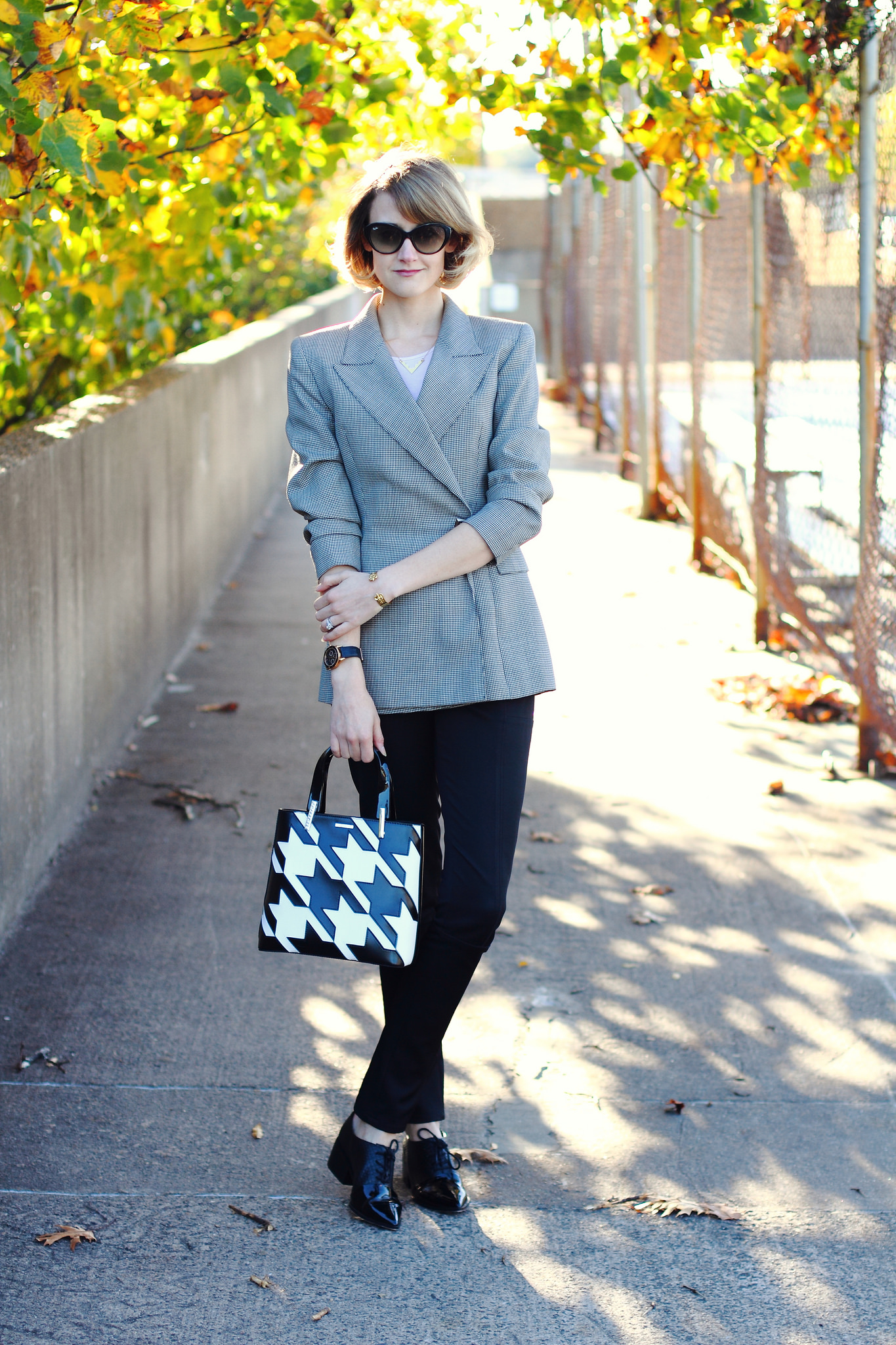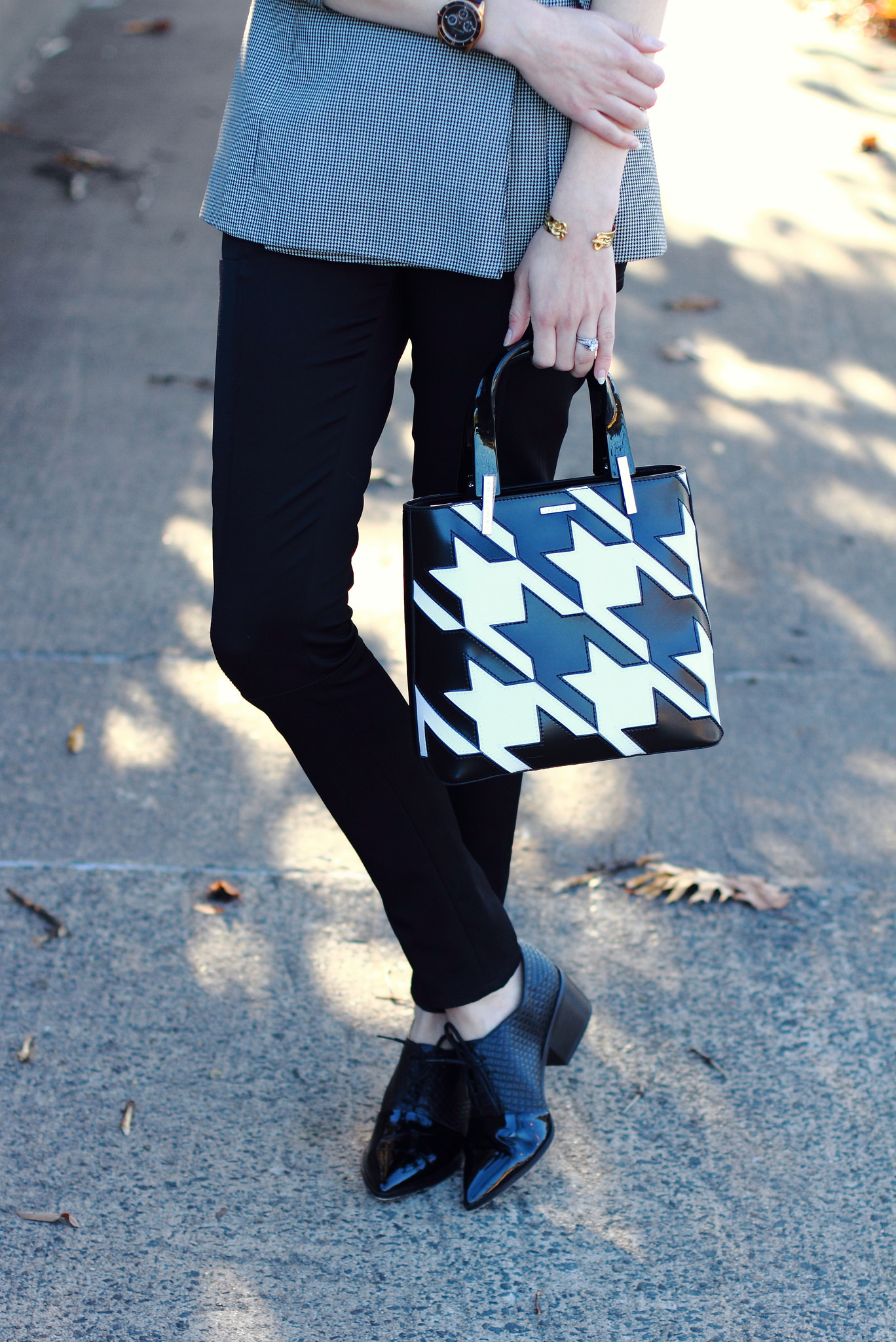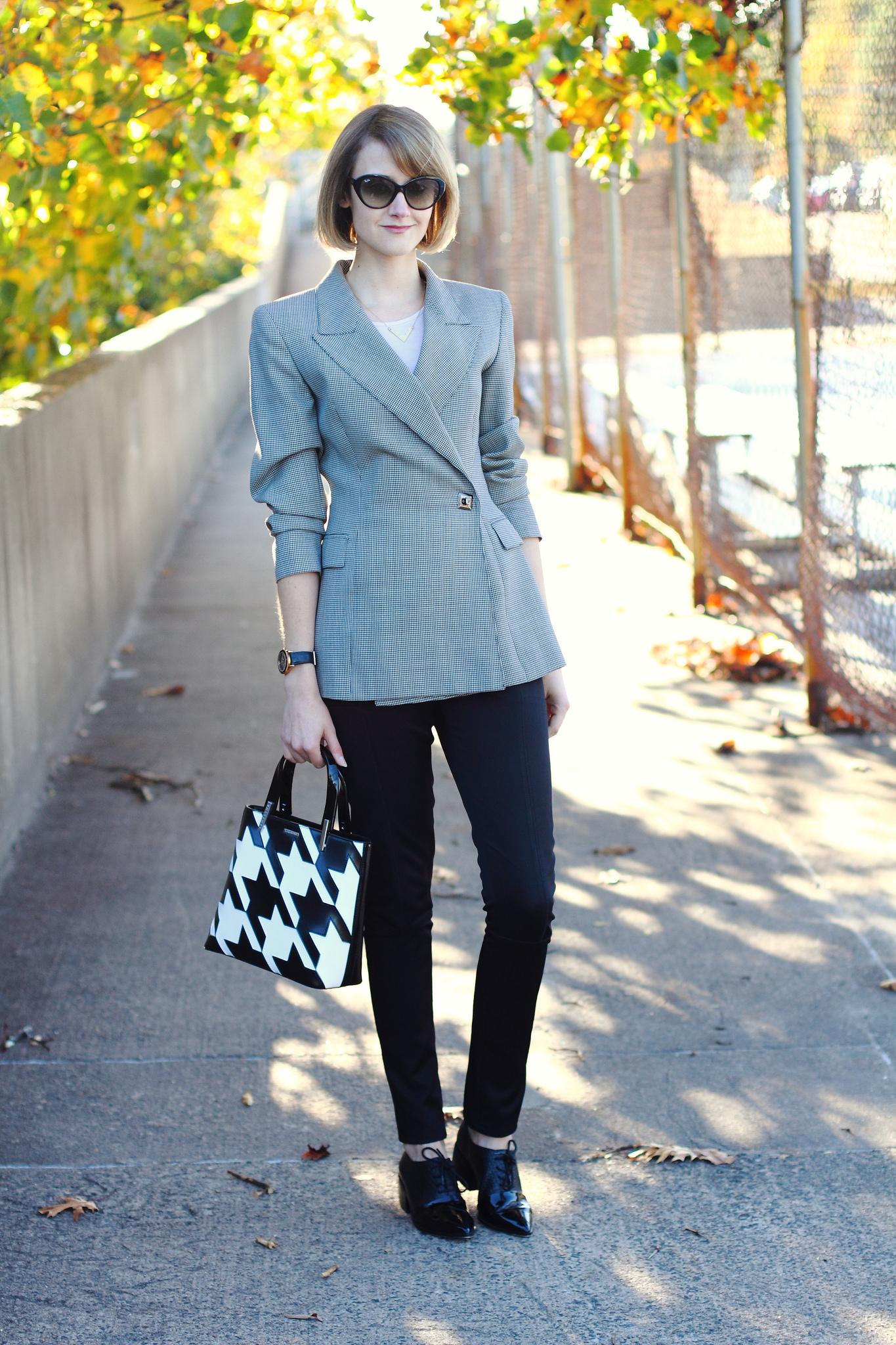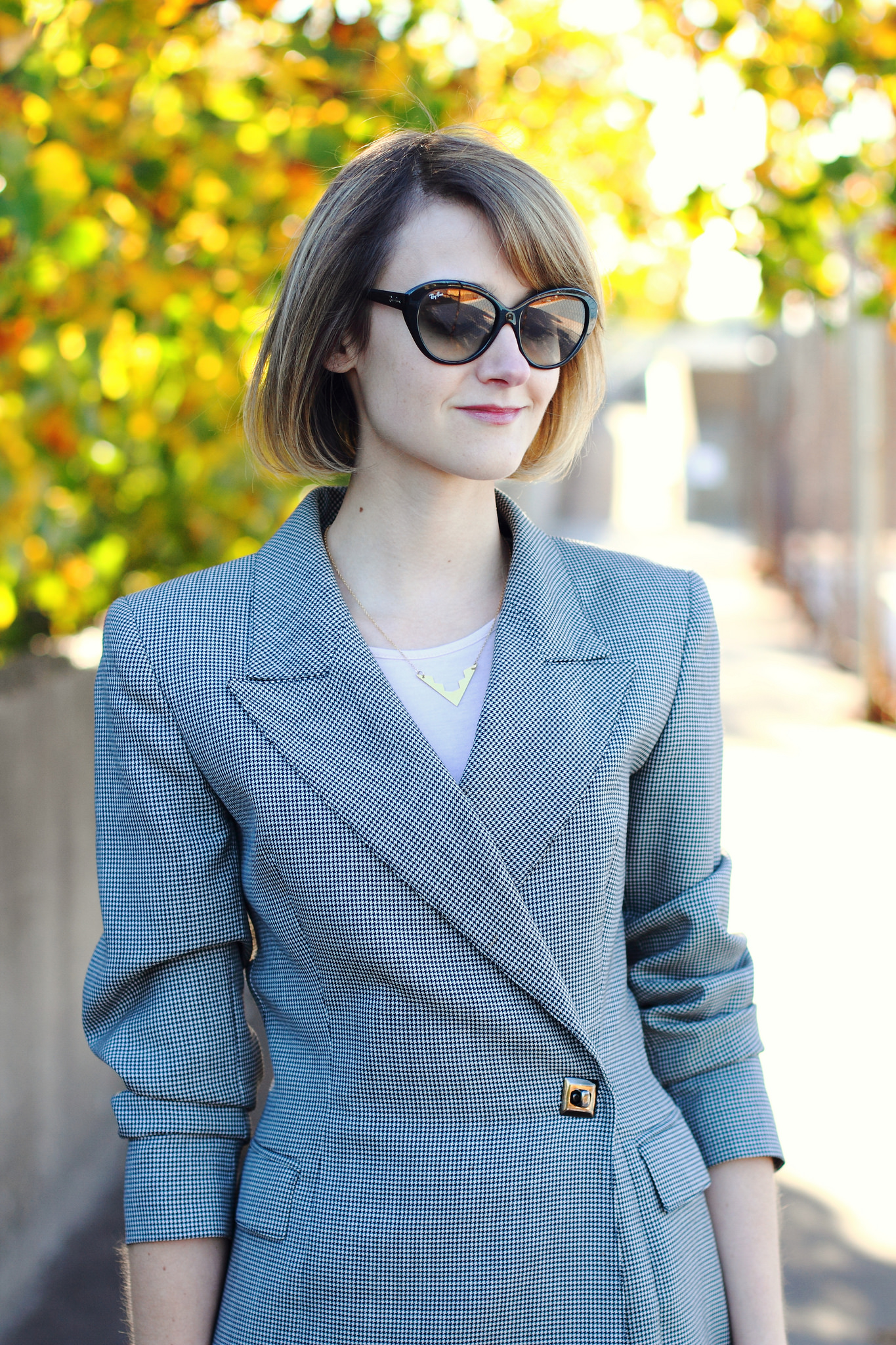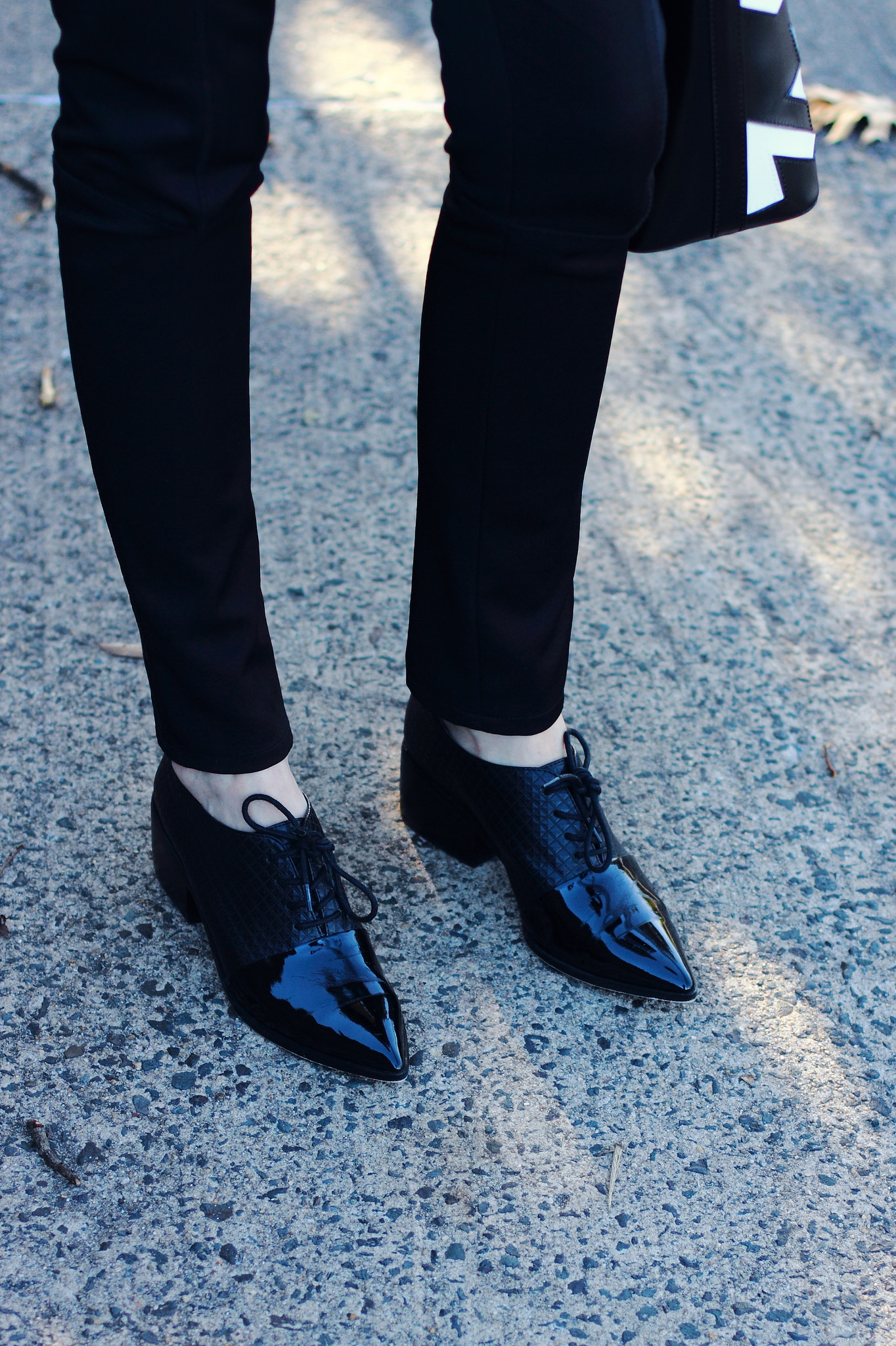 Monday again? Really?
I generally find my workwear less than inspired on Mondays so I tend to go with my tried and true favorites that don't require too much thought process – this combination being one of them. Comfortable skinny pants + oversized blazer = win every time.
Ray-Ban sunglasses
Brevity necklace (c/o)
vintage blazer from Tari (similar – 25% off with code STYLETREAT)
Ela Stone bracelet
BCBG watch
H&M pants
ASOS brogues
Lamarthe tote (love this one)
PS Just a few hours left to enter my Hanes Hosiery giveaway!