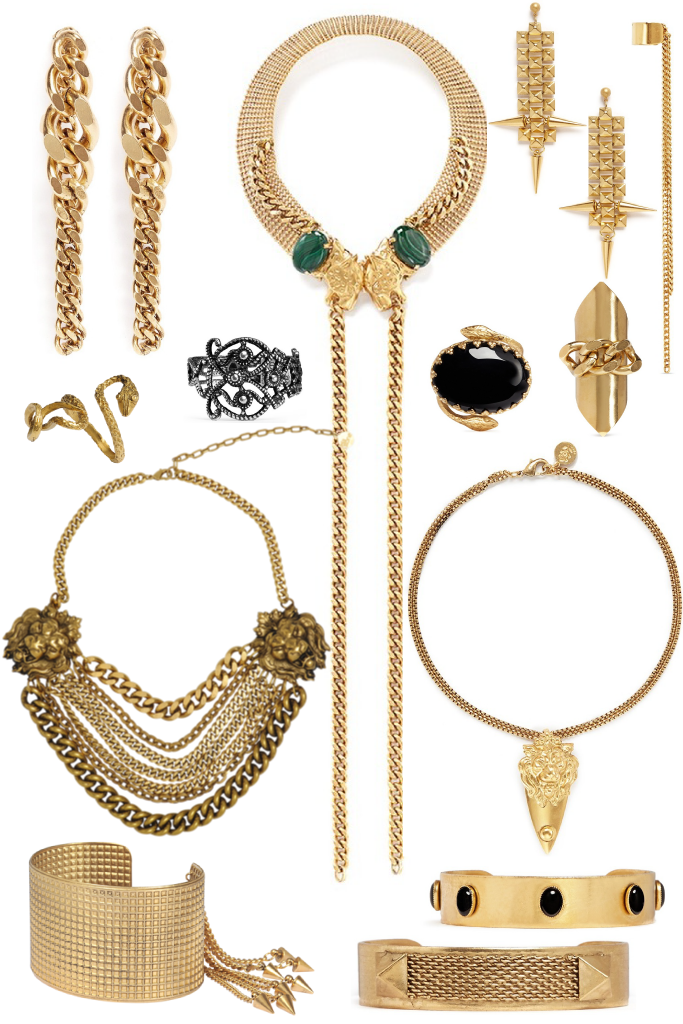 Top row, l-r: Editha Graduated Chain Earrings, Leopard Head Necklace, Pyramid Spike Earrings, Frange Chain Fringe Ear Cuff
Second row: Serpent Ring, Dentelle Lace Filigree Ring, Serpent Oval Stone Ring, Alexander Chain and Plate Ring
Third row: Lion Necklace, Leo Lion Head Necklace
Bottom row: Bonnie Grids Cuff, Davy Pyramid Cuff, Talla Five Stone Cuff
Of course I needed to do a little "investigative shopping" in Paris to check out all the cool brands I'd been missing and probably needed in my life. One of the shops I was particularly excited about was Ela Stone. I scoped out the window of their adorable boutique in Saint-Germain-des-Prés while it was closed for a lunch break and knew I would need to come back for closer inspection. Thankfully real-life quality lived up to the already high bar my window oggling had set. The elegant, yet tough designs are as beautifully well-made as they look and I suspect they would add a sense of power to just about any ensemble. I picked up this sweet little lady and hope to add a few friends in the not-too-distant future.