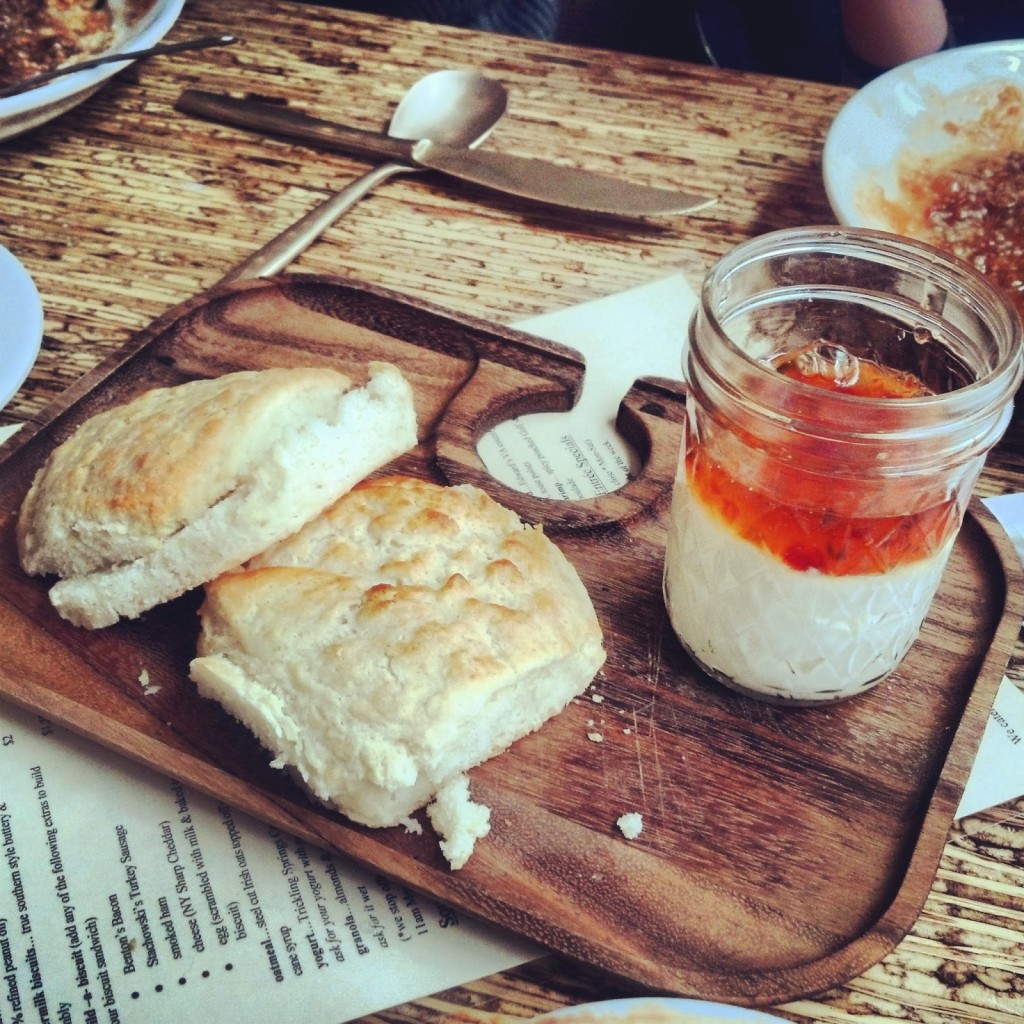 I think I've been neglecting to mention a few of my favorite restaurants of late. I haven't taken my dorkiness to the next level by bringing along an SLR so we'll have to do this via instagram. The photo above shows the delicious biscuits with pepper jelly and cream cheese at Bayou Bakery. Not shown is the spicy, beer-boiled hot dog I always get (with a side of Zapp's Voodoo chips, of course!).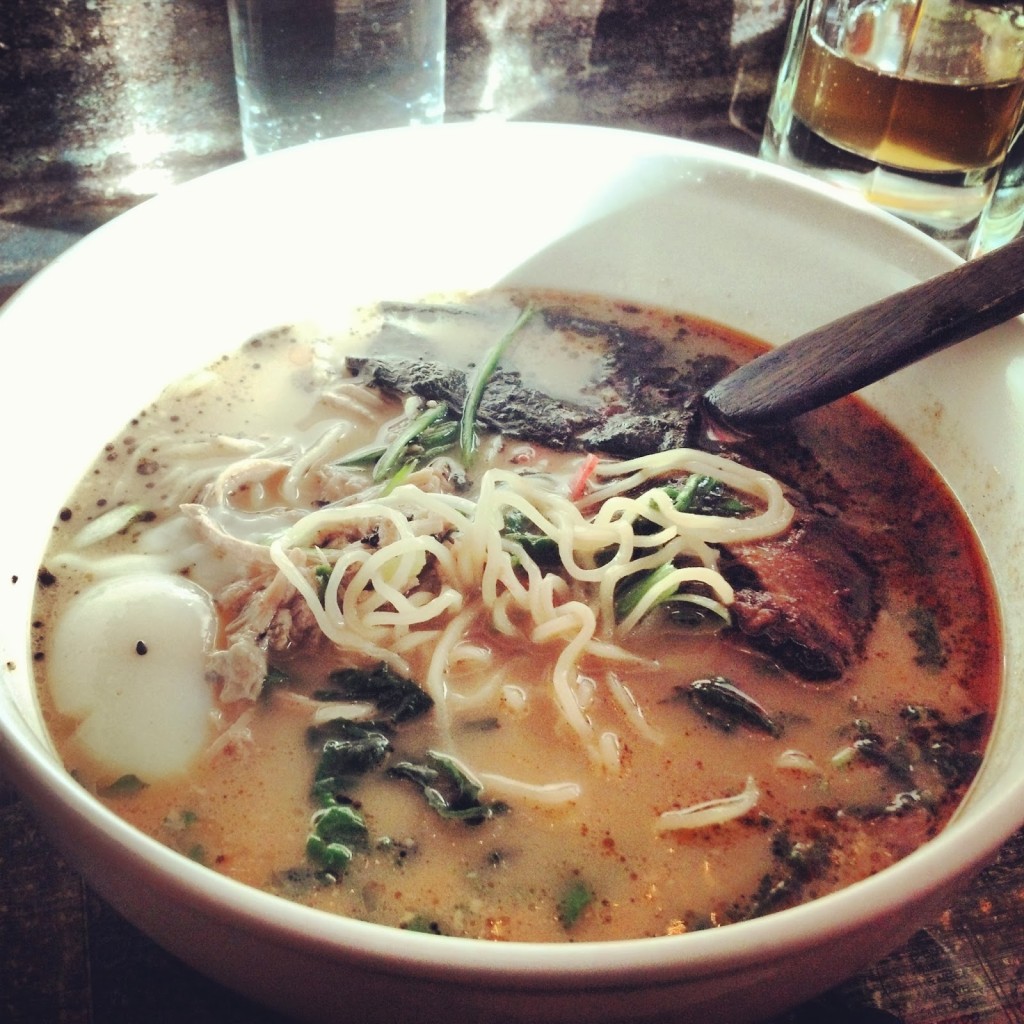 I think we can all safely agree the secret's out about Toki Underground, but I'm still not tired of their delicious ramen and dumplings. It also feels particularly satisfying when the stars align and one can manage to get a seat without too much of a wait.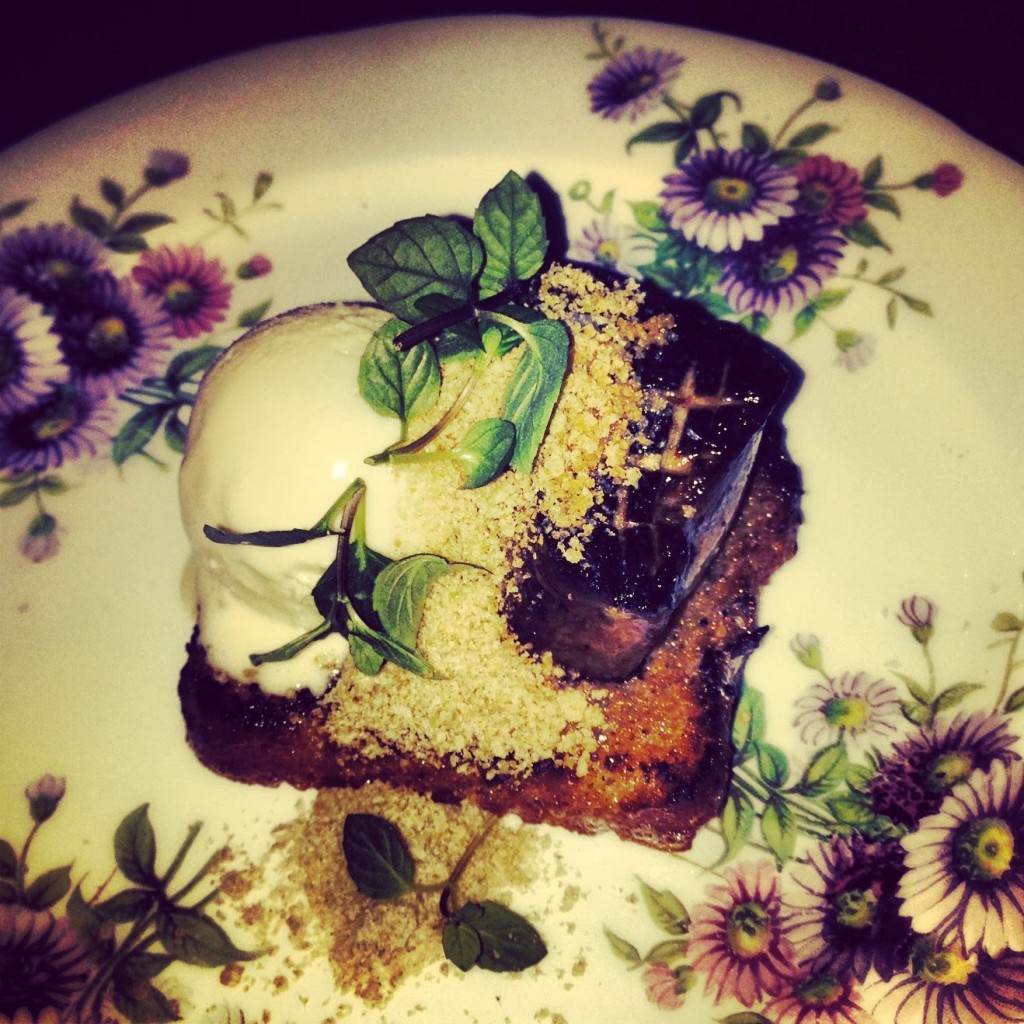 The above picture shows the Foie Gras French Toast at Roses Luxury. Yes, you read that correctly and the rest of the menu is just as decadent. My favorite thing about this place is that you're encouraged to share courses, which makes it a great place to go with friends. Oh and the cocktails aren't bad either.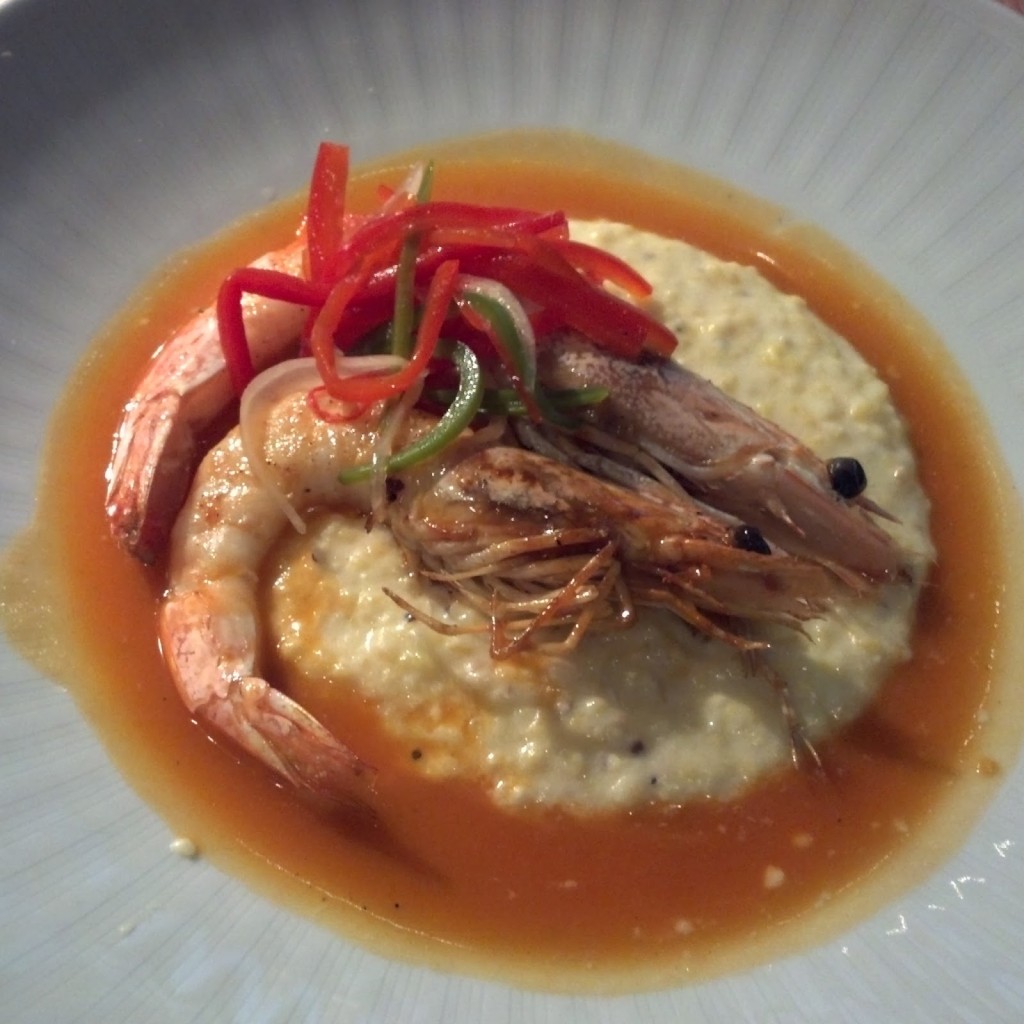 B and I just tried out Table for brunch this morning and can't wait to go back to dinner. B's shrimp and grits were pretty perfect and I loved that the brunch is set up as small courses, so you can sample a few different dishes and have a nice balance of both savory and sweet.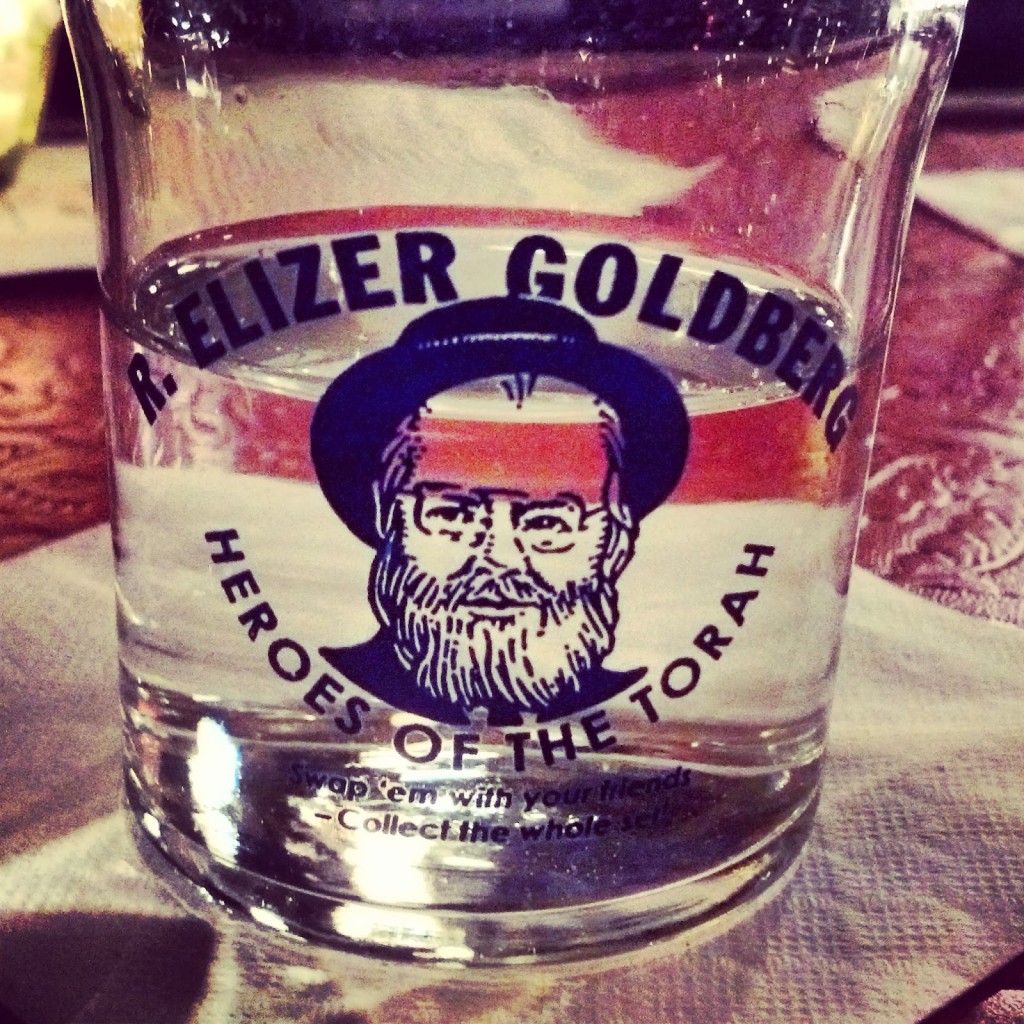 You're probably scratching your head with this one. These are the quirky water glasses at Red Hen, where I haven't officially dined yet, but it's officially moved to the top of my list. My friends and I stopped there for after-dinner cocktails last night and loved the terrific selection of orange wines and delicious cocktails. The couple bites of dessert I sampled were excellent, as well!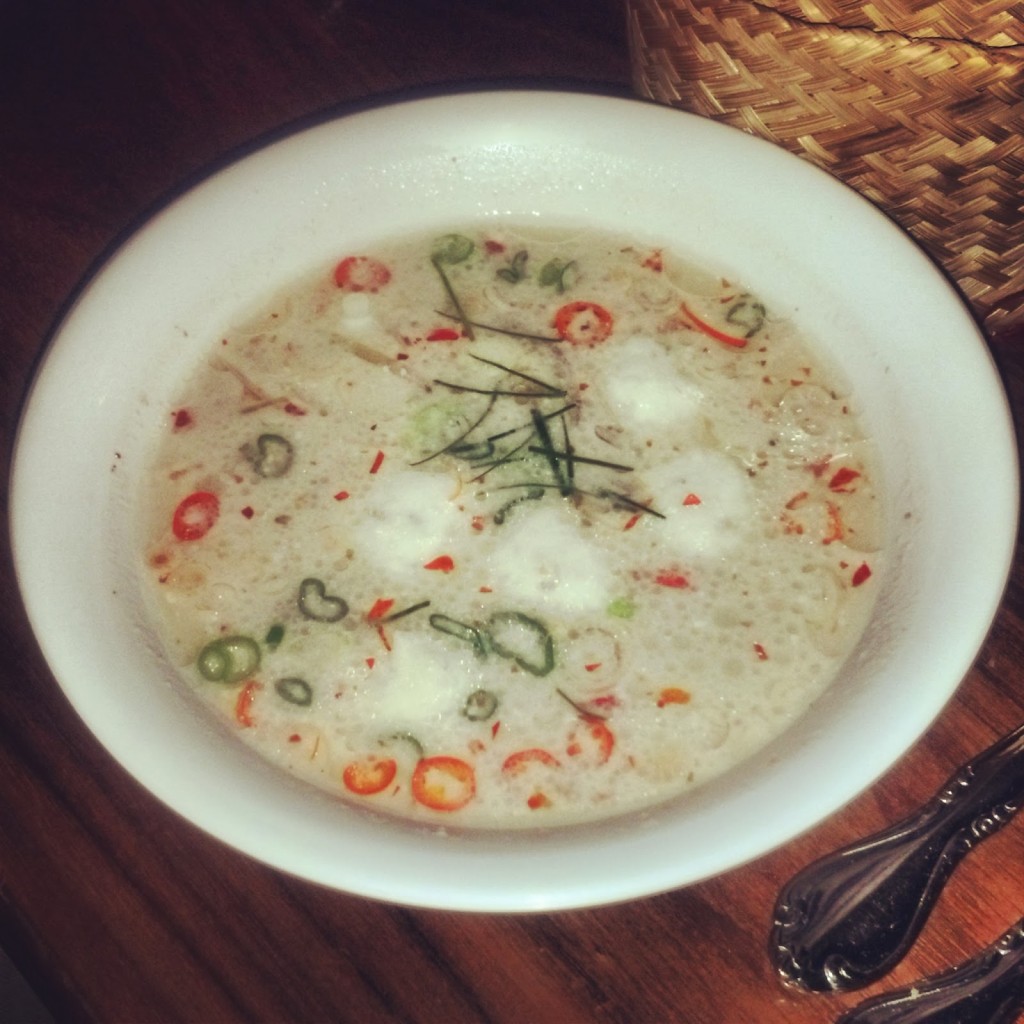 You might have already read my glowing review, but if you haven't, Little Serow is basically mind-blowing. And thanks to instagram magic, I got a great lesson in Thai cuisine from dcstylefactory when she explained some of the ingredients in the unbelievably delicious soup shown above (it really is the best soup I've ever eaten).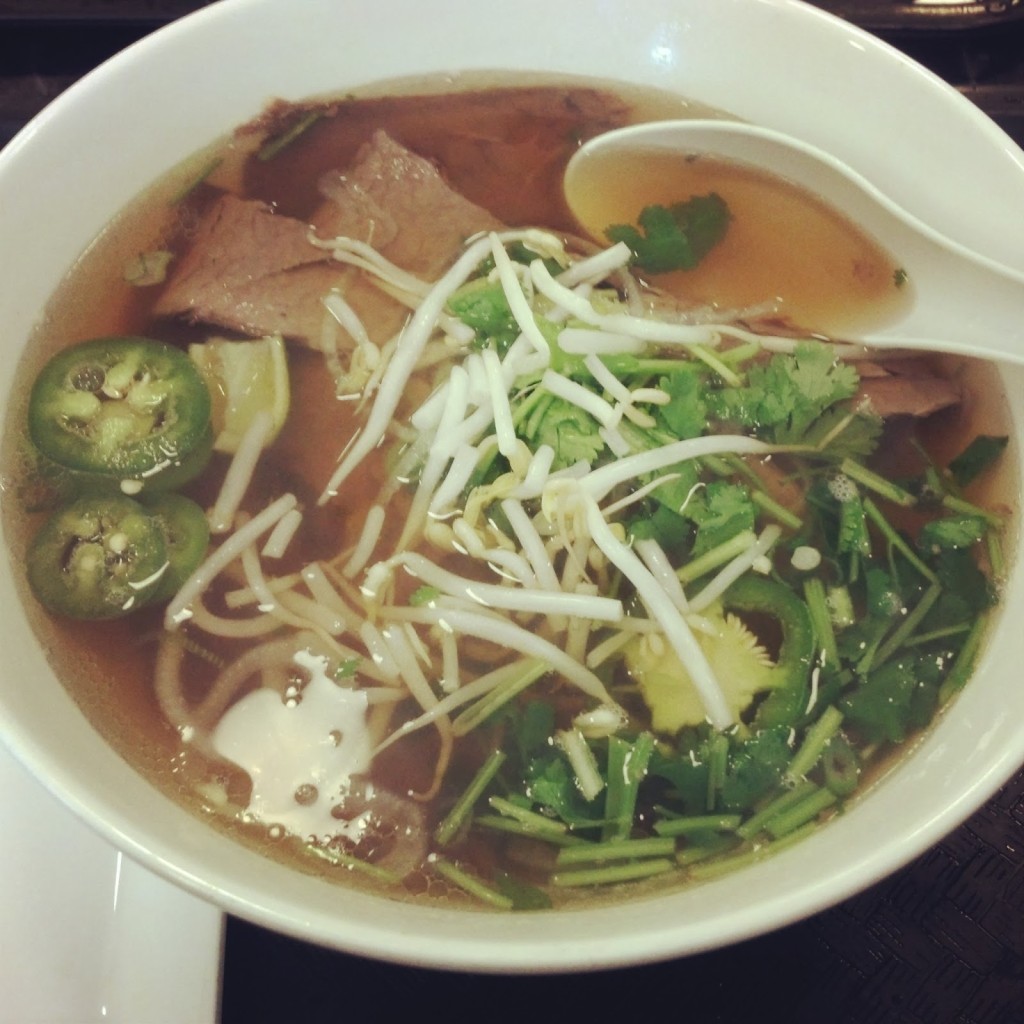 Though Pho 75 is very good, too, Sprig and Sprout is my favorite place to grab a warm bowl of pho on a cold day. Their pork and shrimp eggrolls are a yummy way to kick it off, too!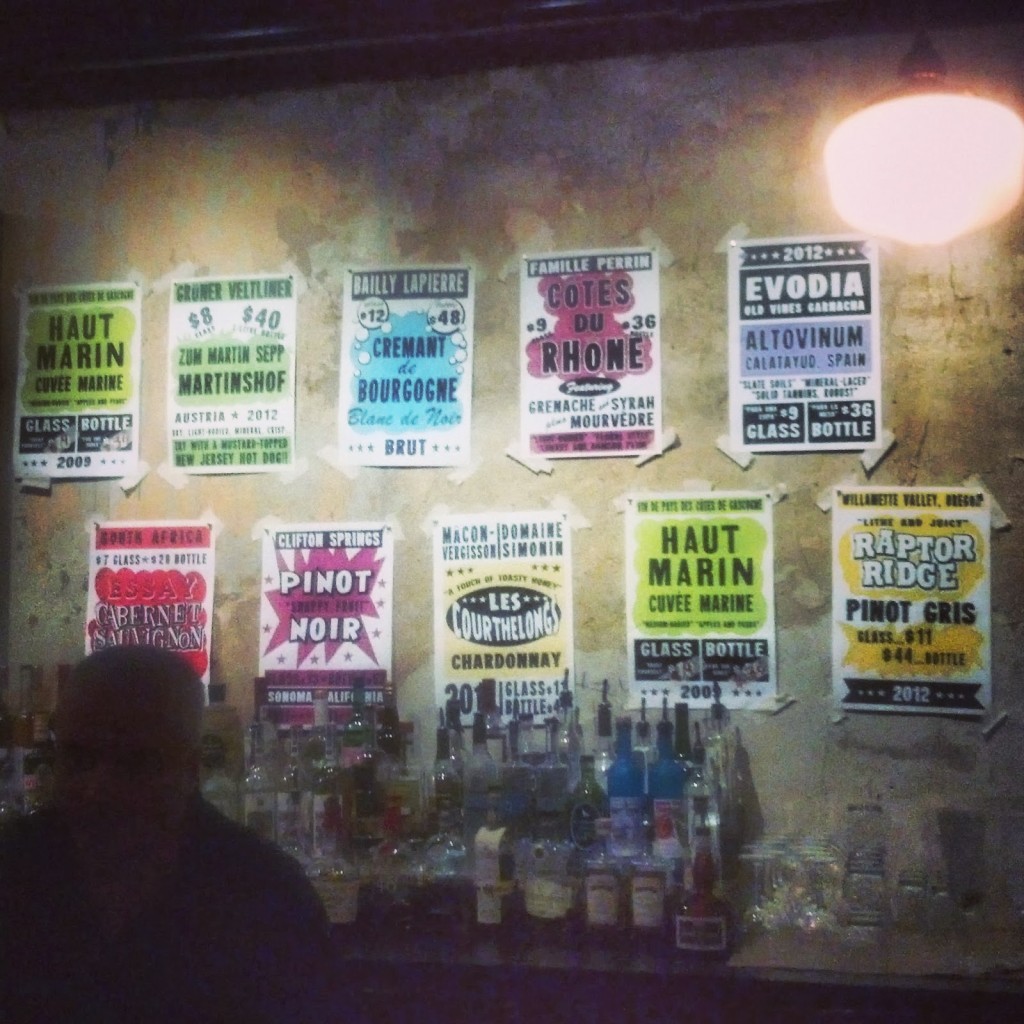 With walls lined in faux Go-Go posters, Baby Wale has a cool, laid-back vibe and the menu is equally so. I think I described it to a friend the other day as an eclectic mix of well-executed comfort food. Highly recommend the roast chicken and celery root soup.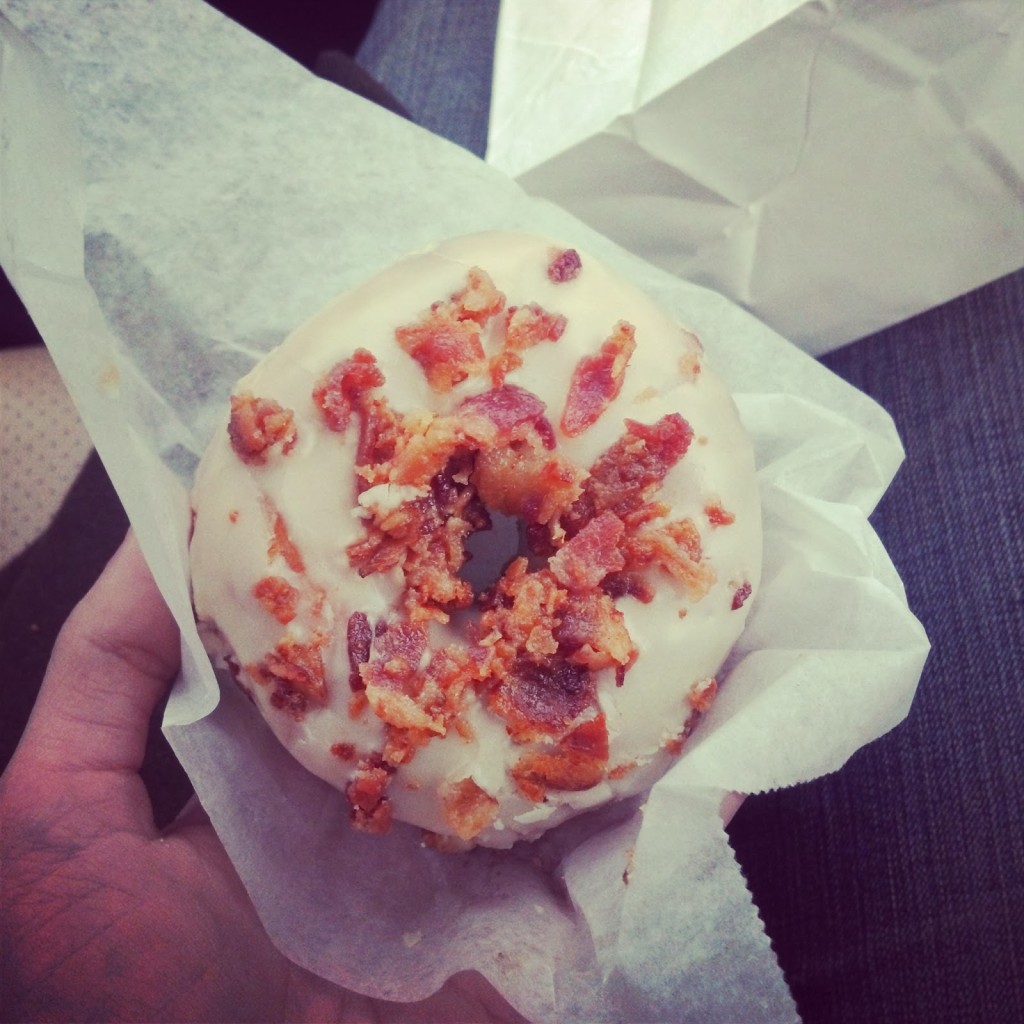 Yup, that's bacon on a doughnut, a maple bacon doughnut to be exact. Astro Doughnuts & Fried Chicken now has a food truck. That is all.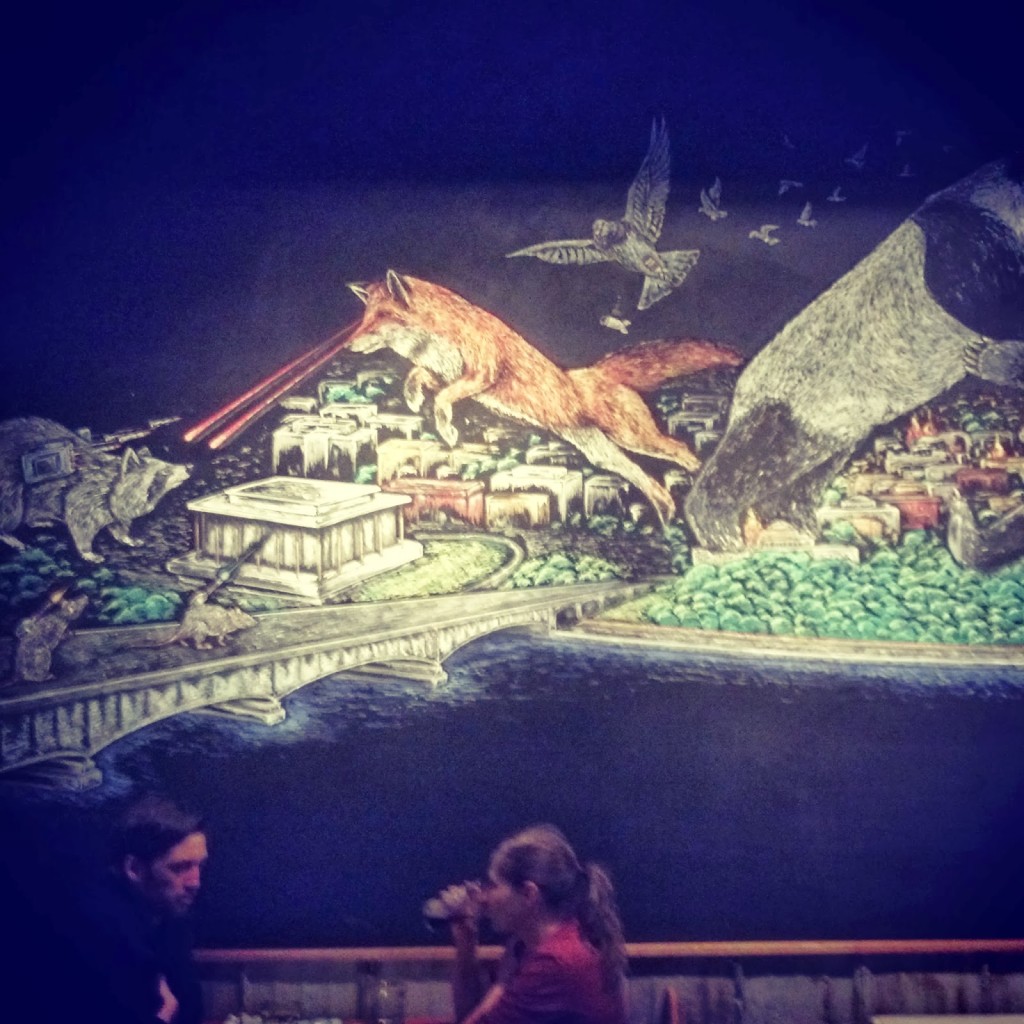 This is a small section of the epic mural at Right Proper Brewing Company, a fairly new and reasonably-priced microbrewery and brewpub that in my opinion stands out from the other brewpubs popping up around DC. The bar snacks are excellent, too. Definitely try the fries with horseradish dipping sauce.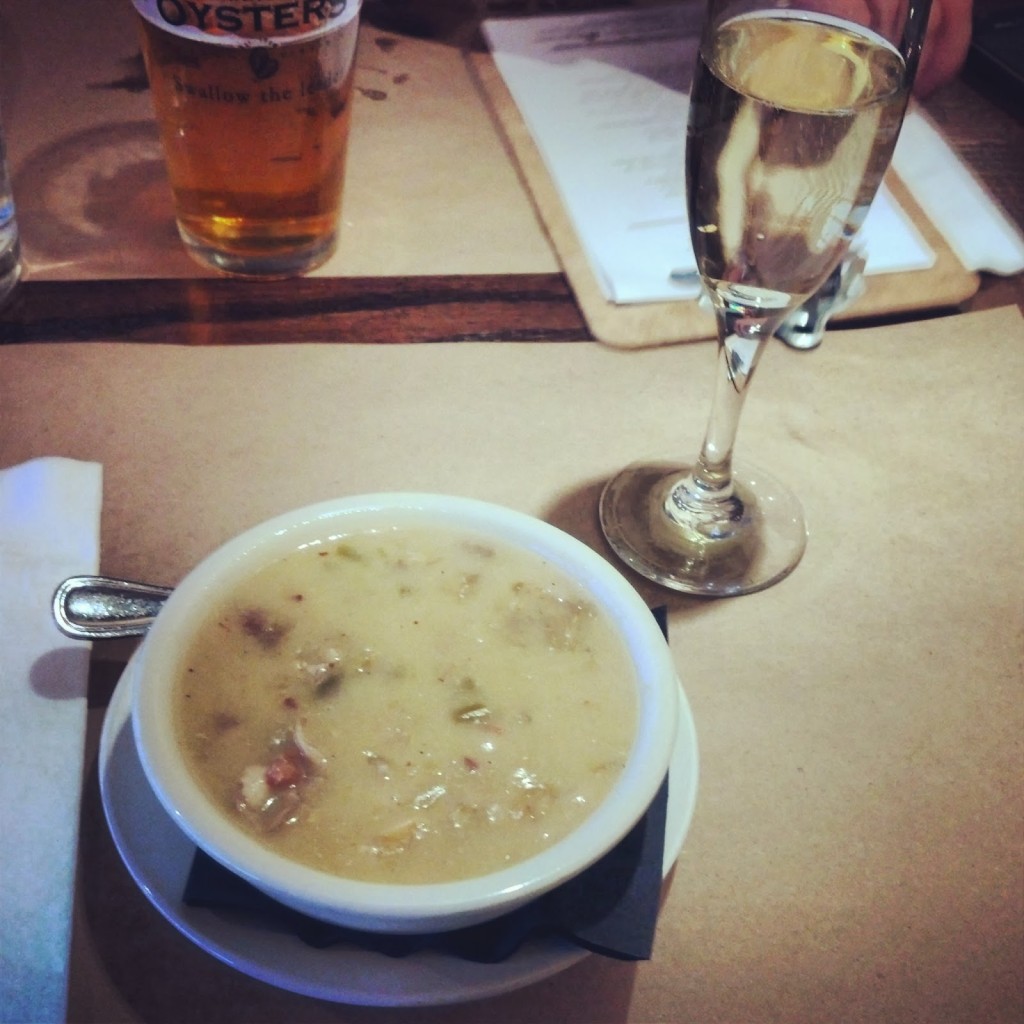 Rappahannock Oyster Bar makes another one of my go-to cold day soups. Their oyster chowder is very hearty and pairs nicely with a glass of cava if you really want to make it a lazy afternoon :-).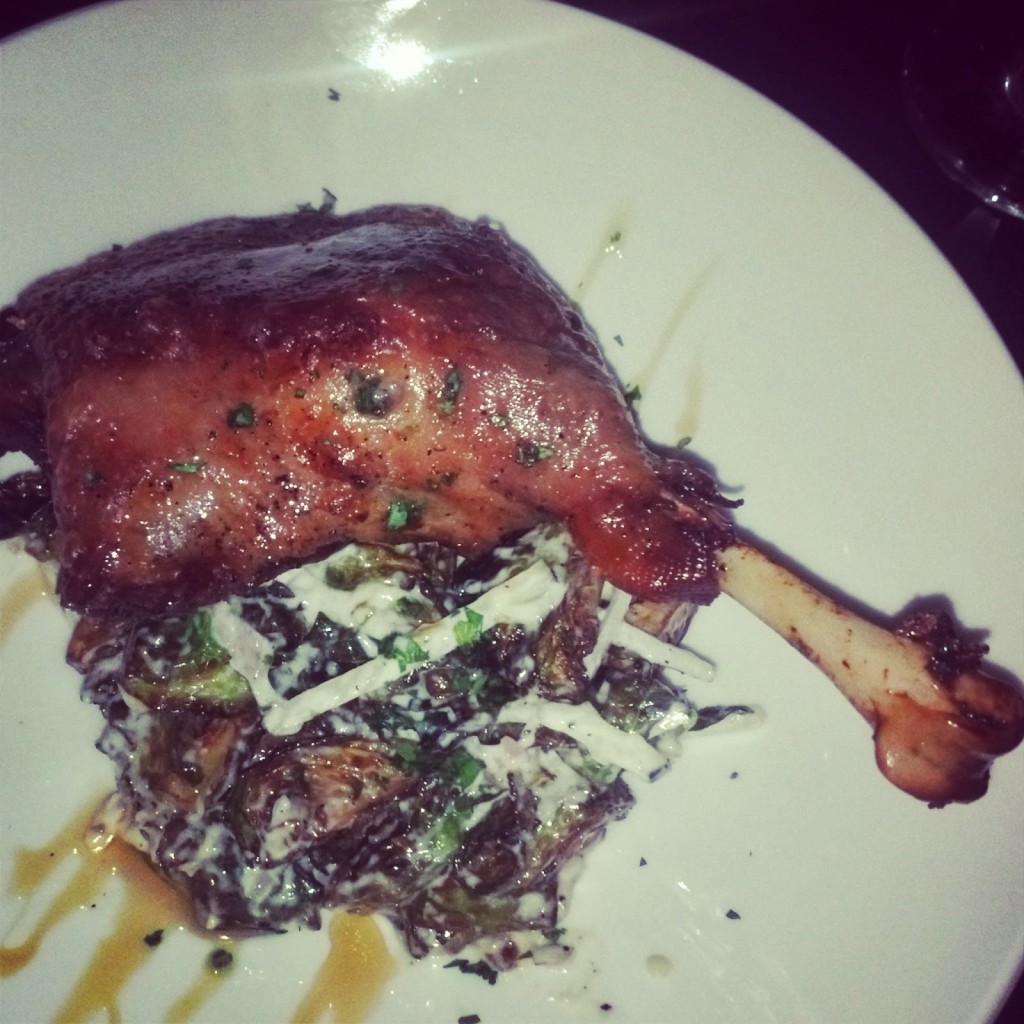 Last, but certainly not least is Water and Wall, where I've found my favorite duck dish of late (I'm a duck fan) and B his favorite steak dish. B and I have eaten here a few times now and continue to be impressed by the level of quality with everything we try – we also loved the Green Curry Veloute and Mochi Flight!
More of my gluttonous adventures on instagram!