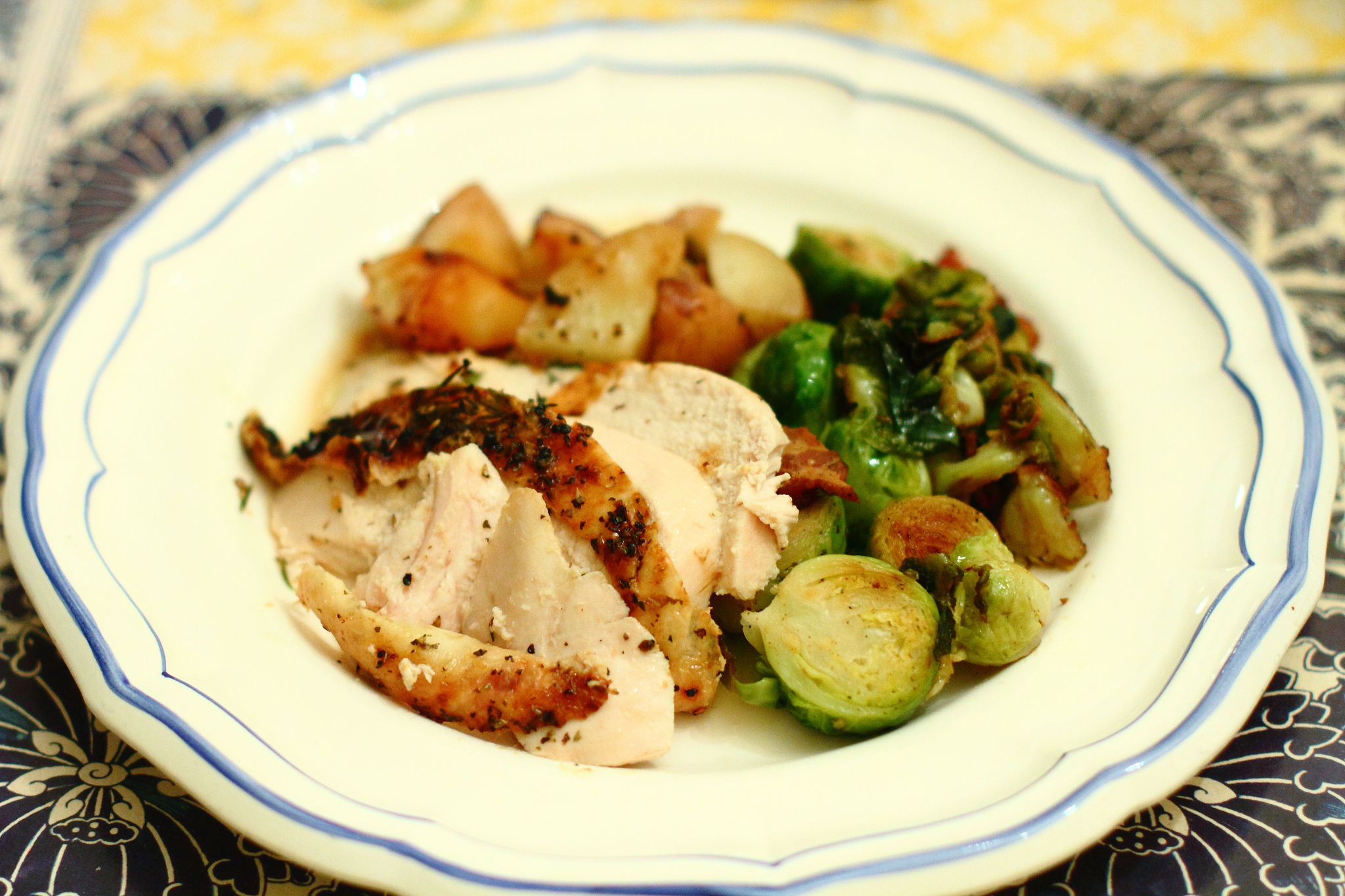 Major apologies for the temporary absence. B and I have been enjoying a little staycation time with visiting family and playing tourist in our fair city!
I think some of my favorite meals are collaborative efforts between me and my friends. On this particular Sunday evening, I was really in the mood for a delicious roast chicken. B has a really good brine that keeps the meat very juicy, but my friends had a couple other tricks that made it even better. One was to place thin pads of butter under the chicken skin to make it crisp up in the oven. Another was to add chopped potatoes to the base of the roasting pan to allow them to cook in the chicken juices. Why didn't I think of that?
Roast Chicken and Potatoes
2 tablespoons salt
1 teaspoon pepper
1 tablespoon dried herbes de Provence
1 tablespoon of butter, cut into slices
olive oil
2 bay leaves
1 1/2 teaspoon minced fresh herbs (I used rosemary, thyme, winter savory, sage, and parsley) plus a couple sprigs of each
salt and freshly ground pepper
1 chicken (4 pounds), at room temperature
1 lemon, cut in half
2 lb chopped roasting potatoes (we used red, but you can use whatever you like)
To make the brine, combine the first 3 ingredients in a large container with enough water to cover the chicken. Soak the chicken in the brine for at least one hour before cooking.
Preheat oven to 425 degrees and position rack in lower third of the oven.
Pat the chicken dry. Stuff cavity with bay leaves, herb sprigs and one half of the lemon. Make a slit in the skin on breast side of chicken and insert pads of butter. Brush with olive oil and drizzle with other half of lemon juice. Sprinkle with minced herbs and season with salt and pepper.
Layer base of roasting pan with chopped potatoes. Season with salt and pepper Place the chicken breast-side-up on a rack in a roasting pan. Place the other half of lemon in the pan.
Roast for about 45 minutes, until the breast is firm and brown and an instant-read thermometer inserted in the inner thigh registers 175 to 180 degrees.
Tilt the chicken to drain the cavity juices and transfer the chicken to a carving board to rest before carving.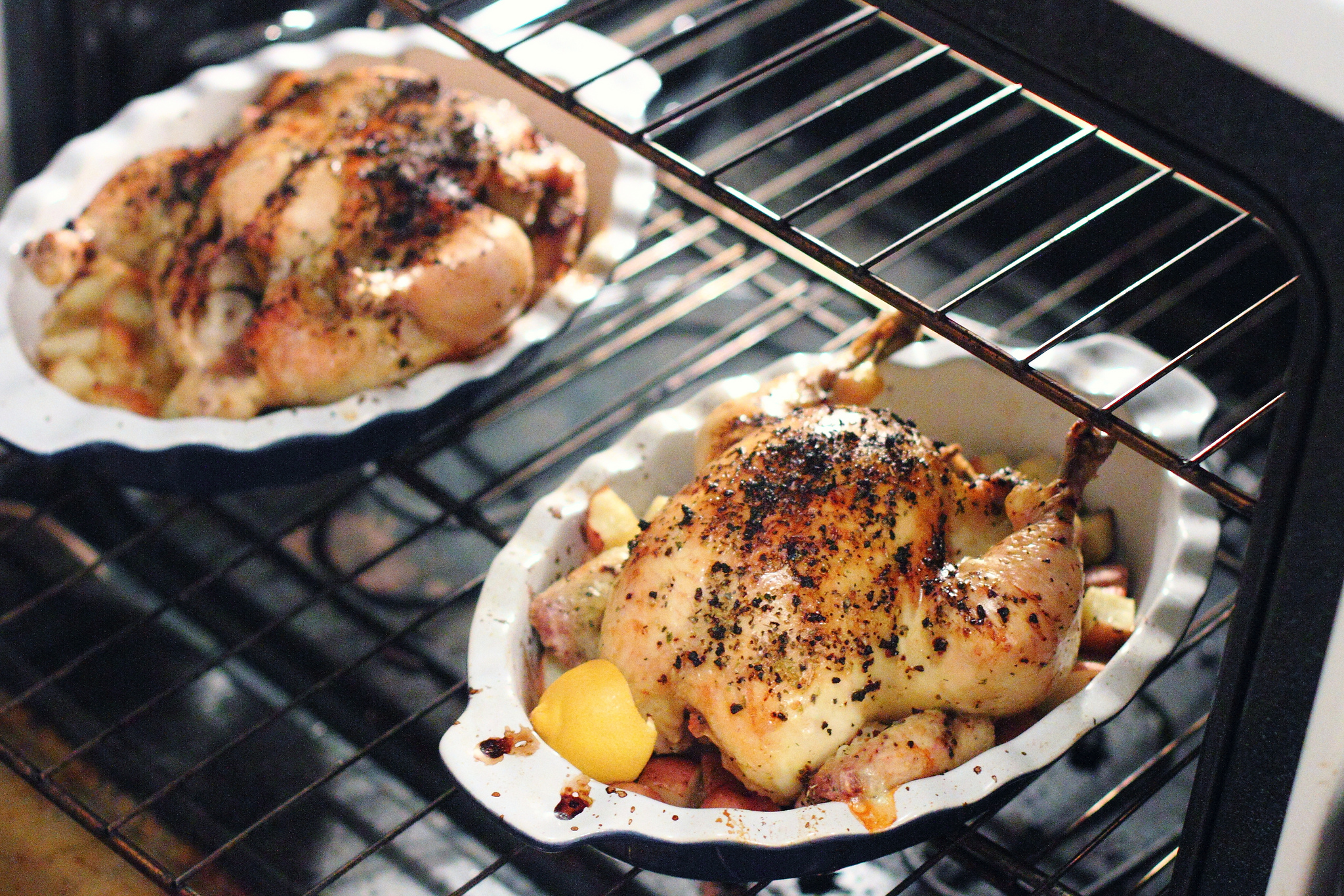 Brussels Sprouts with Bacon
3 strips of bacon, chopped
1 1/2 lbs of brussels sprouts, trimmed and cut in half
olive oil
salt and pepper
In a large pan, heat dash of olive oil over medium-high heat. Add bacon and cook until almost done and fat rendered. Add brussels sprouts. Add salt and pepper. Sautee until tender and slightly browned. Enjoy!