WaPo's Fashion Washington invited me to be this month's style scout and presented me with an interesting challenge: fall work wear picks that adhere to this season's trends. DC can be tricky when it comes to defining what's appropriate for work. Some offices specify skirt length, heel height, and even earring size, while others are much more relaxed. I put together two looks to accommodate both sides of the DC work wear spectrum.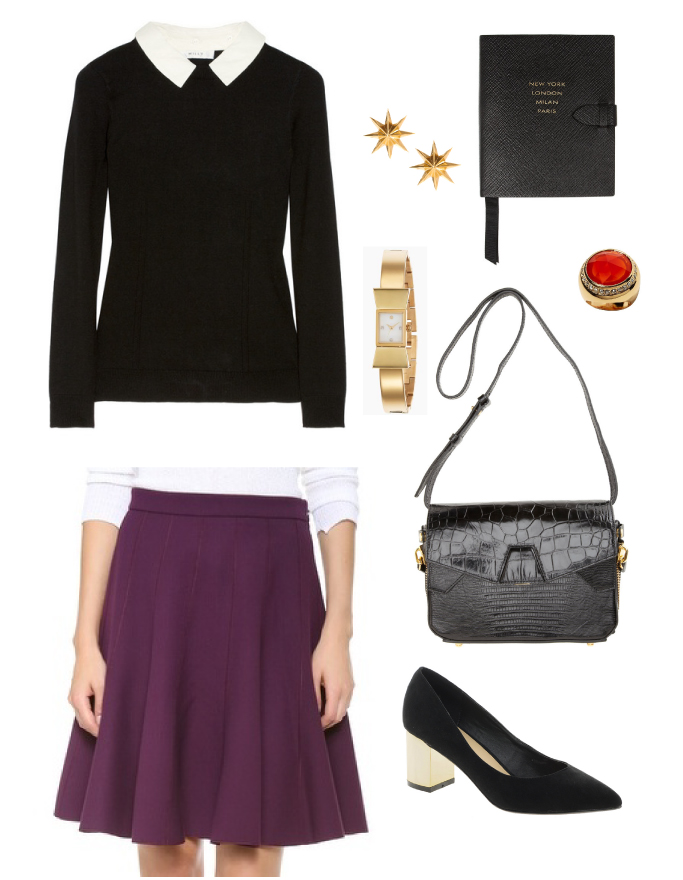 (clockwise starting from top left – Milly sweater with attached collar, Kate Spade watch, Zoe & Morgan studs, Smythson leather notebook, Banana Republic cocktail ring, Alexander Wang tri-fold shoulder bag, ASOS pumps, Halston Heritage skirt)
All Business
Ladylike heels and longer skirt lengths are in this season, which is perfect for more conservative offices that discourage high heels and short skirts. An updated 50s-style ensemble like this one is both elegant and appropriate.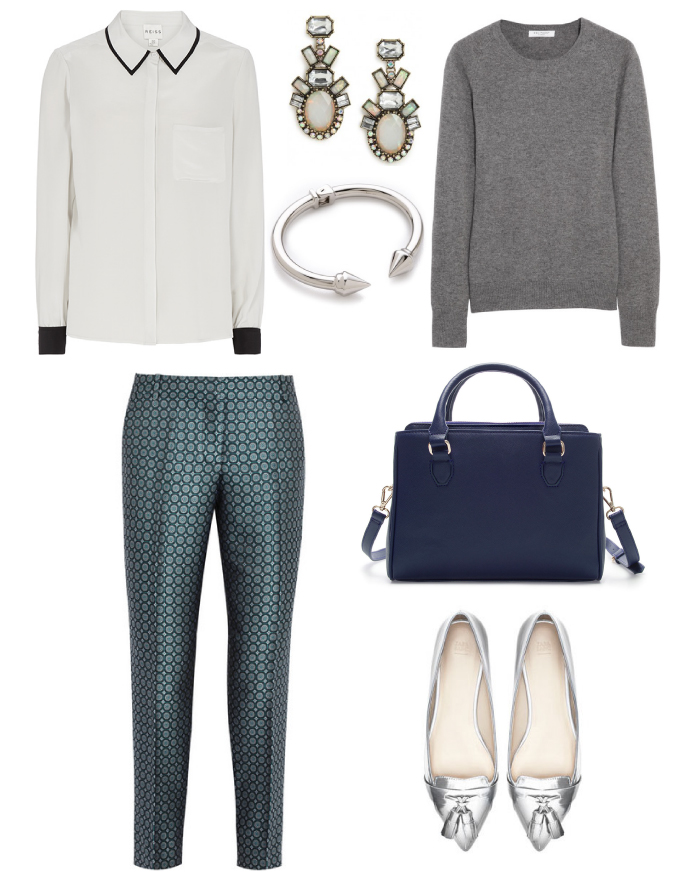 (clockwise from top left – Reiss button-down, Vita Fede bracelet, Baublebar earrings, Equipment sweater, Zara bag, Zara loafers, J. Crew pants)
Business Casual
If you work in a more casual environment, pick up a fun pair of loafers! There are tons to choose from this season and they'll go equally well with your more polished pants as they will with your weekend jeans. Don't be afraid to play around with statement earrings, too.
Check out the original post on Fashion Washington!