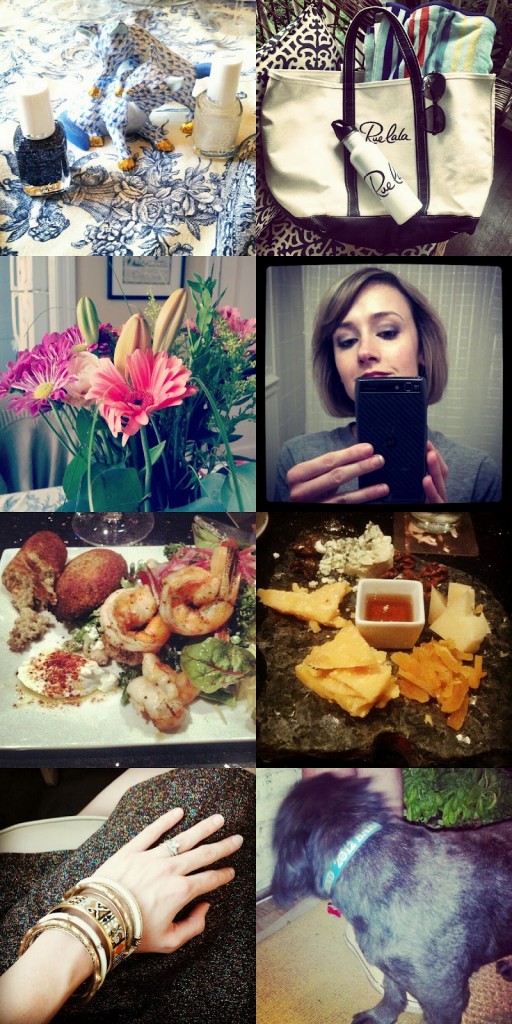 A few highlights from the past week or so. I have an exciting post coming soon so stay tuned!
(l to r) blue and white love w/ Essie 'stroke of brilliance' and 'pure pearlfection,' summer essentials c/o RueLaLa, floral decoration, trying eyeshadow for the first time in what feels like forever (baby steps), Jumbo Shrimp with Crispy Quinoa & Goat Cheese Cakes at Willow, one of my favorite cheese plates (also at Willow), Hermès and Amrita Singh, appropriately pro-Obama water dog
Follow me on Instagram at districtofchic!