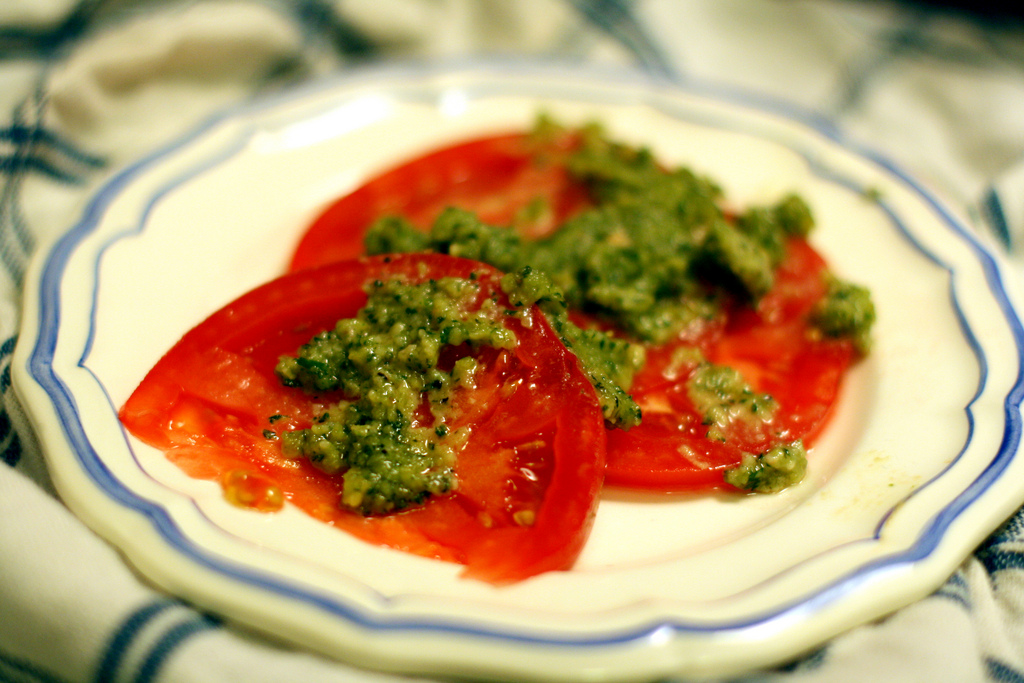 As much as I hate to admit it, I do refer to Rachael Ray's recipes from time to time (her gumbo recipe isn't half-bad, either). The idea of adding tarragon to pesto is pretty genius. I'm already a tarragon fanatic, but I think it adds a delicate flavor to pesto that's kind of refreshing for summer.
For this recipe, you will need:
1/4 cup pine nuts
1 cup basil, 20 leaves
1/2 cup chopped tarragon leaves (10 to 12 stems)
handful flat-leaf parsley
1 lemon, zested
1 clove garlic
1/2 cup grated Parmigiano-Reggiano
coarse black pepper
1/3 cup extra-virgin olive oil, eyeball it
Toast pine nuts in a small pan until golden.
Place nuts, basil, tarragon, parsley, lemon zest, garlic, cheese and a little salt and pepper in a food processor. Turn the processor on and stream in the extra-virgin olive oil until thick sauce forms. Serve with pasta, meat, or whatever you like!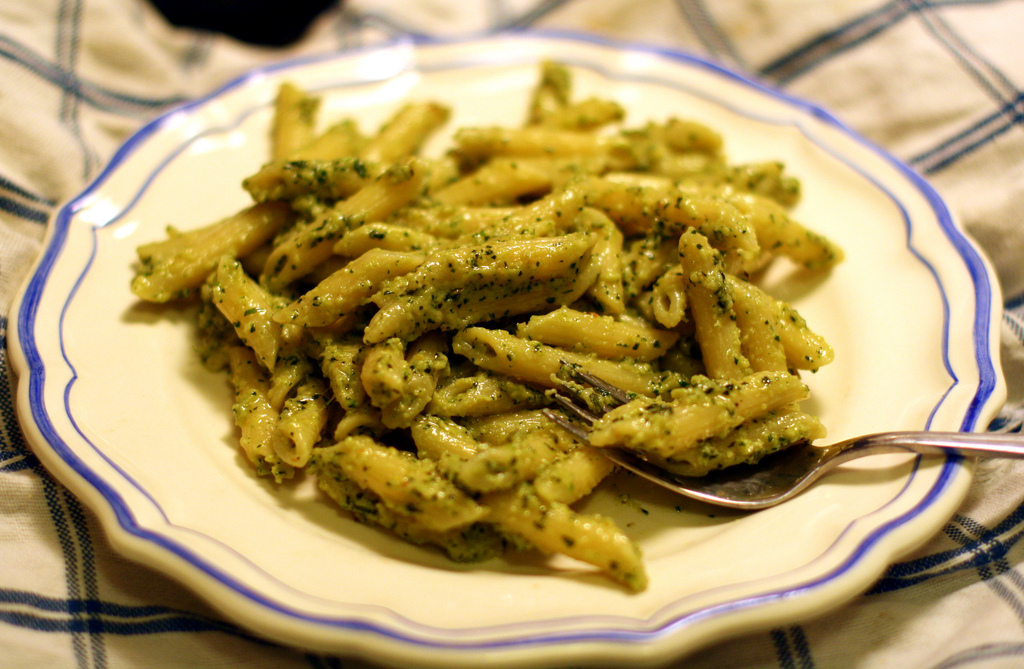 Adapted from Rachael Ray's Three Vegetable Penne Pasta.
Save