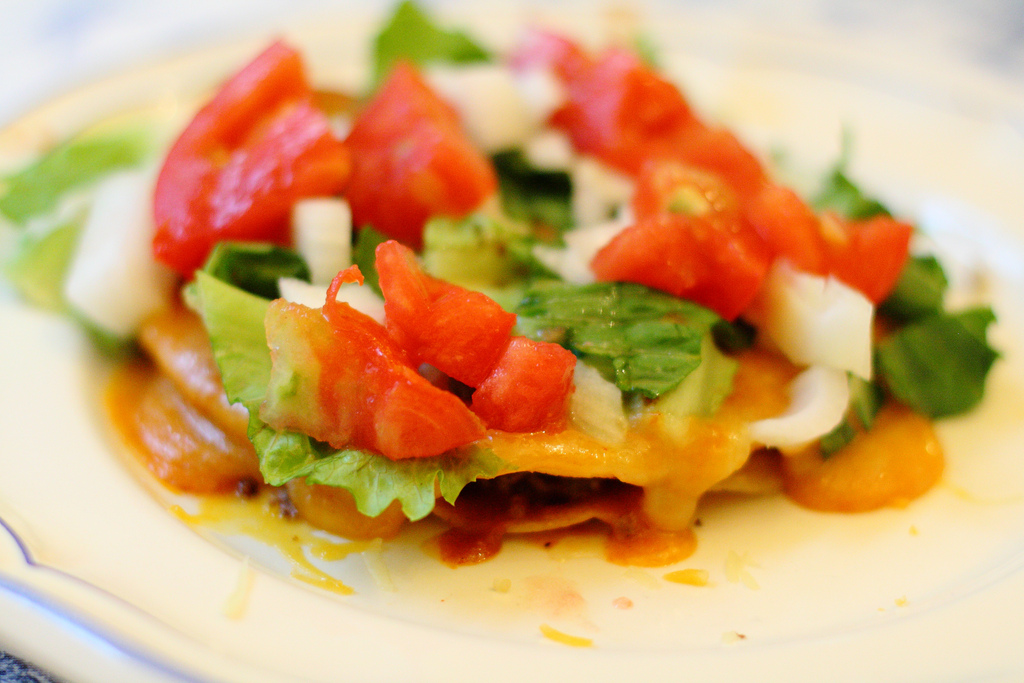 Confession: I don't think I was particularly enthused about enchiladas until I met my husband. I didn't dislike them, but I certainly didn't crave them. Obviously things have changed and I was finally able to convince B to share his finely-tuned recipe with the world.
For this recipe, you will need:
2 tablespoons olive oil
1 medium onion chopped
3-4 large cloves garlic, chopped
2 tablespoons flour
4 cups water
4-5 teaspoons New Mexico red chile powder* (B uses half medium-hot and half mild, but you can adjust to your tastes)
1 1/2 teaspoons garlic powder
1 teaspoon salt
1/2 teaspoon sugar
1 lb hamburger
corn tortillas
grated Mexican cheese blend
lettuce, tomato, onions, chopped
**Here are few options if you have to order it, like we do.
In a large, high-sided pan, heat olive oil over medium heat. Add onions and saute until soft, but not browned. Add garlic and cook until fragrant. Add flour, stirring constantly, and heat for 2-3 minutes until golden brown and you have created a light roux. Add water, chile powder, garlic powder, and salt. Bring to a boil. Reduce to a simmer and cook uncovered, stirring occasionally, for 15-20 minutes.
Remove sauce from heat. Using a hand-mixer or food processor, puree sauce until smooth.
Return to heat, add sugar, and adjust seasoning to taste. Let simmer until slightly thickened.
Brown hamburger in skillet with salt and pepper. Fry tortillas in batches in olive oil or vegetable oil until golden, but not crisp. Pat tortillas with paper towels to remove excess oil.
To make enchiladas, layer one tortilla with layer of hamburger, ladle sauce, sprinkle cheese, layer another tortilla, add more sauce and cheese – feel free to add as many layers as you want! Heat in microwave until melted. Sprinkle with as much fresh lettuce, tomato, and onion as you desire and enjoy!