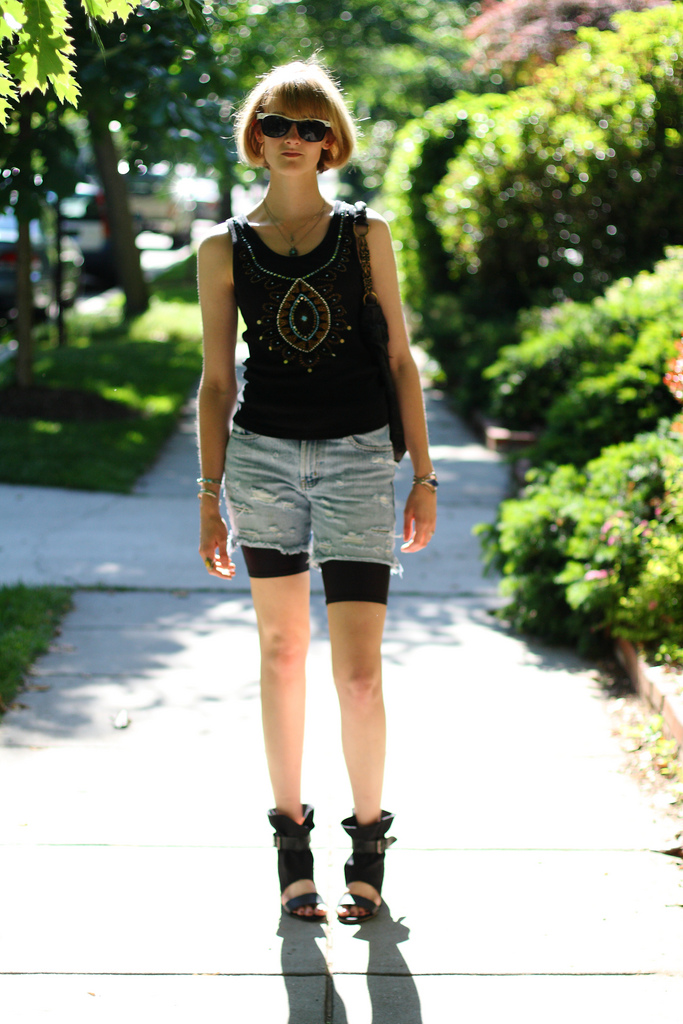 I was finally quick enough to redeem a Chictopia reward and it was so exciting! I won a pair of 80%20 shoes from Moxsie, which had unfortunately just sold out, so they were kind enough to let me pick another pair of 80%20 shoes. I chose these wonderfully chunky wedges, which I know I will be tromping around in quite a bit this summer. They served their purpose when B and I decided to take advantage of the nice weather on Saturday. Sure wish that nice weather would have lasted…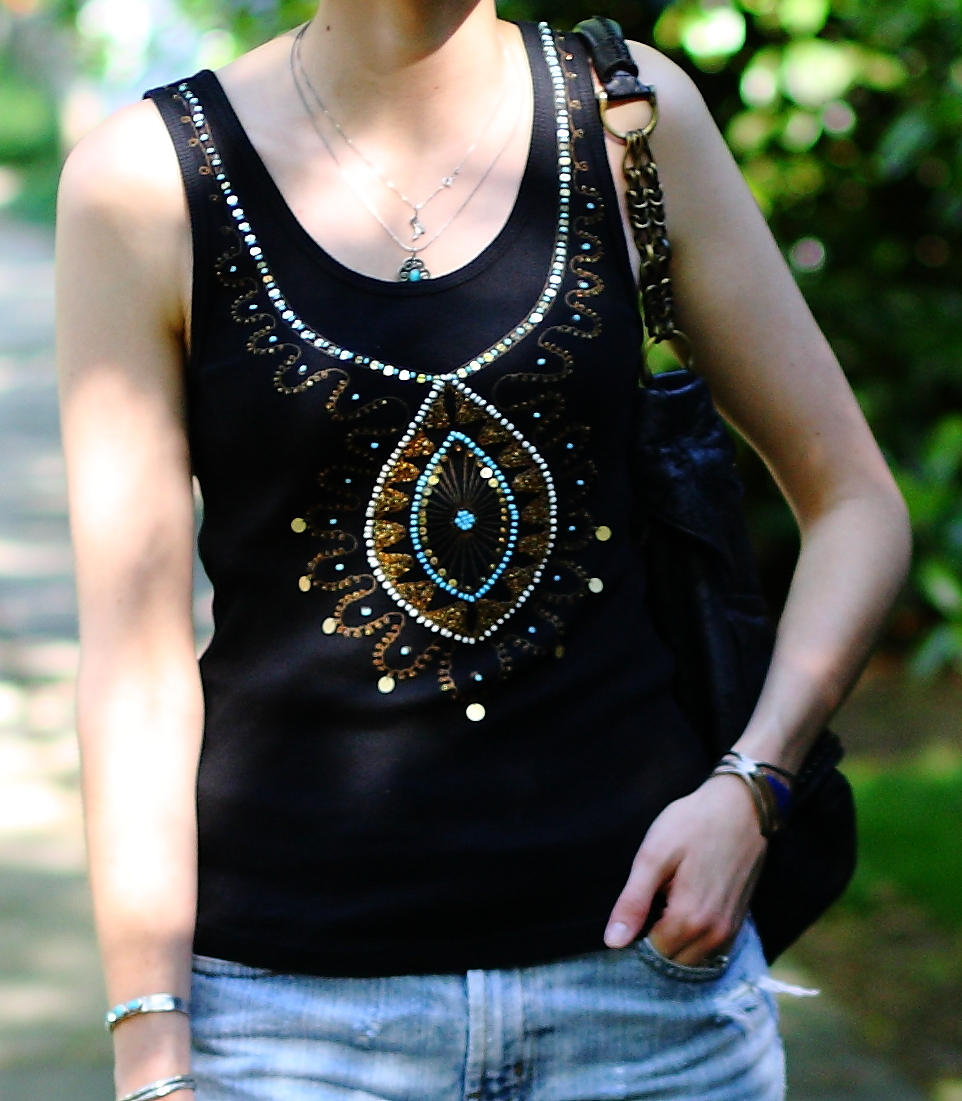 I got this top a few years ago from a cute boutique in San Francisco. I was there on a business trip and only got a couple hours to shop, but I made out like a bandit, so it was probably good my time was limited or I could have done some serious damage. Anyway, I love the evil eye-like design of this top and I need to wear it more.
vintage wayfarers
Junia top
DIY destroyed jean shorts
vintage bike shorts
80%20 shoes
KMRii bag
vintage necklaces and bracelet
Zuni bracelets
PS Moxsie also sent me these sweet Miss Wax earrings as a bonus and I cannot wait to share them with you!