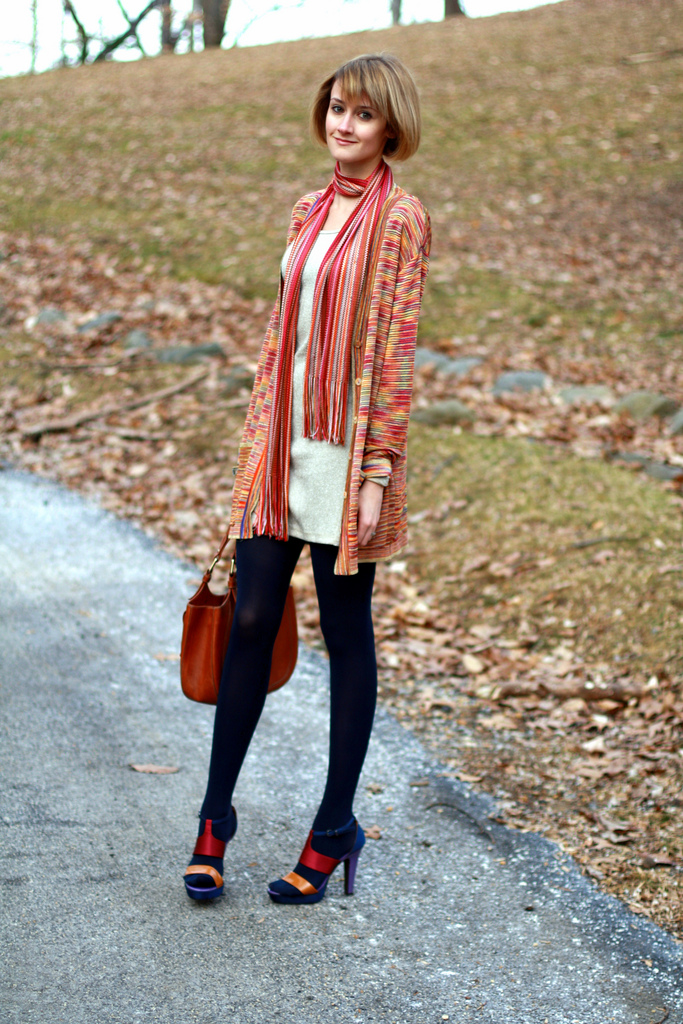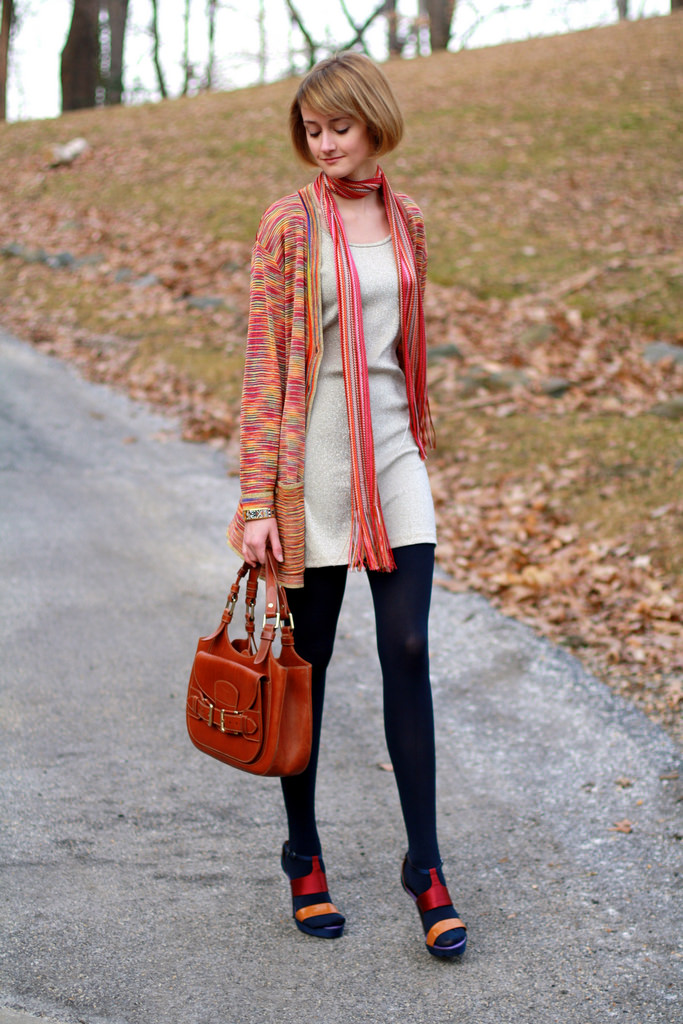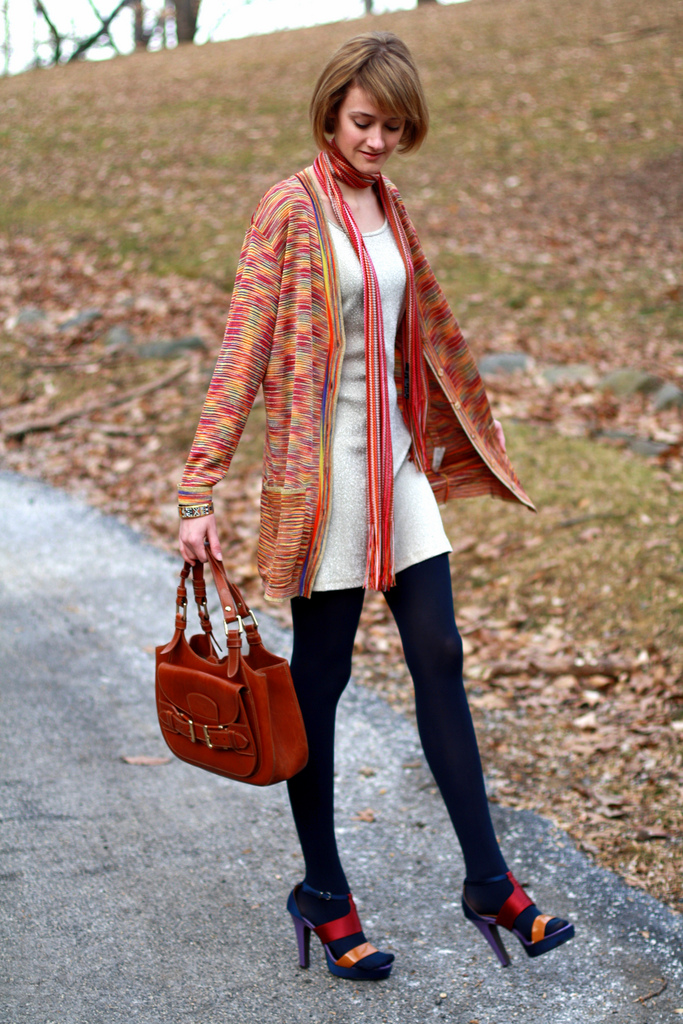 One of my favorite collections for Fall '09 was Matthew Williamson.  In a sea of black and gray, it was so refreshing to see near-blinding use of color for Fall and Winter.  Anyway, this outfit was spawned out of that thought.  This outfit was actually from last weekend, so I'm a little behind.  My friends and I had a fun girls dinner at Busboys and Poets before meeting the boys at Stoney's.  Good times.
Missoni cardigan
H&M dress
American Apparel tights
Mellow Yellow shoes
H&M scarf
Bally bag
PS Saints are going to the Superbowl! Yayah!