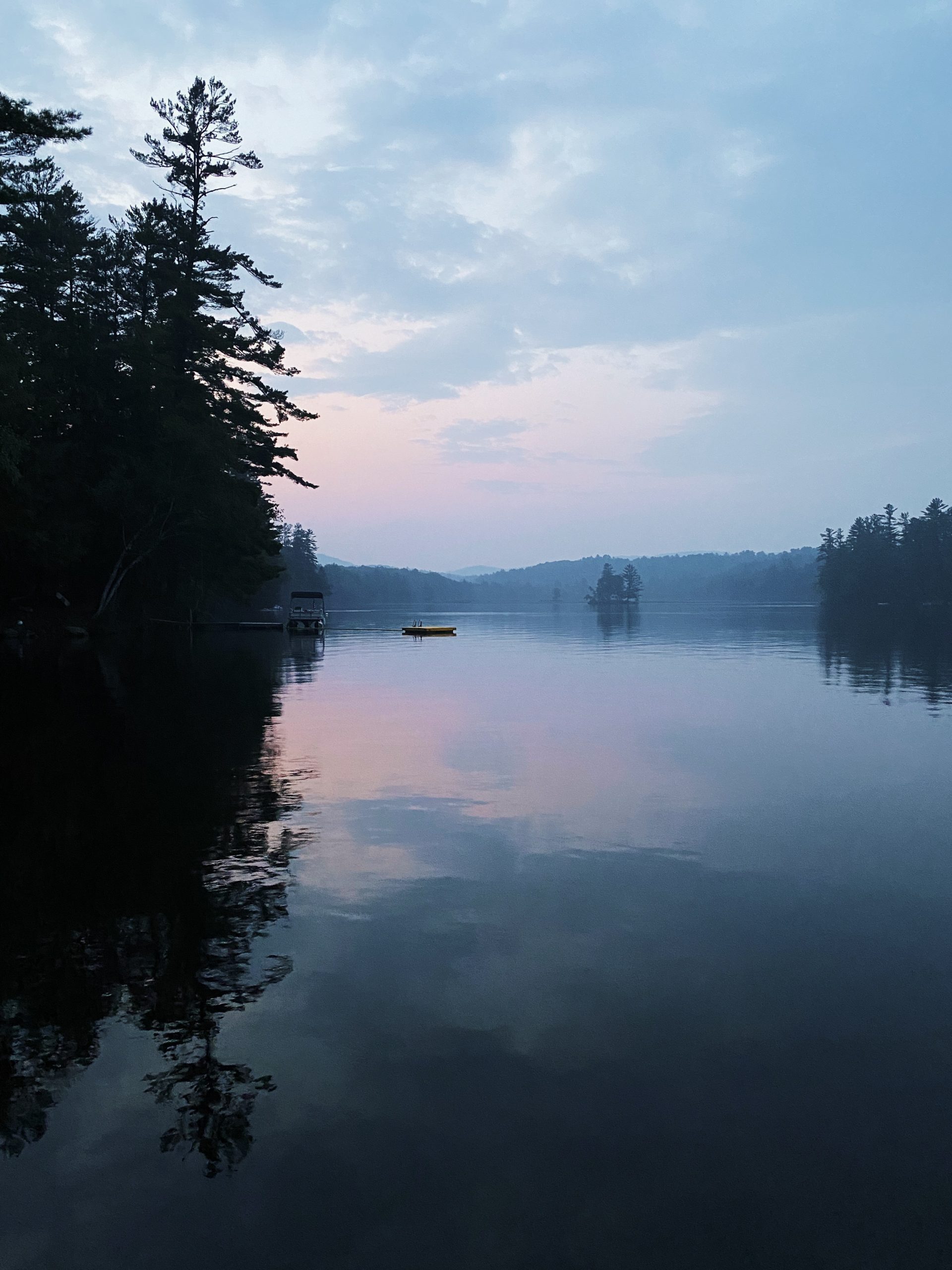 What a month it's been! After 4 weeks of being displaced from our home, we finally moved back in this weekend. Luckily we were able to travel during 2 of those weeks, so living out of a suitcase was more of an adventure than a burden. One of the places we visited was Lake Pennesseewassee in the quaint little town of Norway, Maine. We absolutely fell in love with the area, so I wanted to share a mini guide for those of you looking for a unique outdoor escape.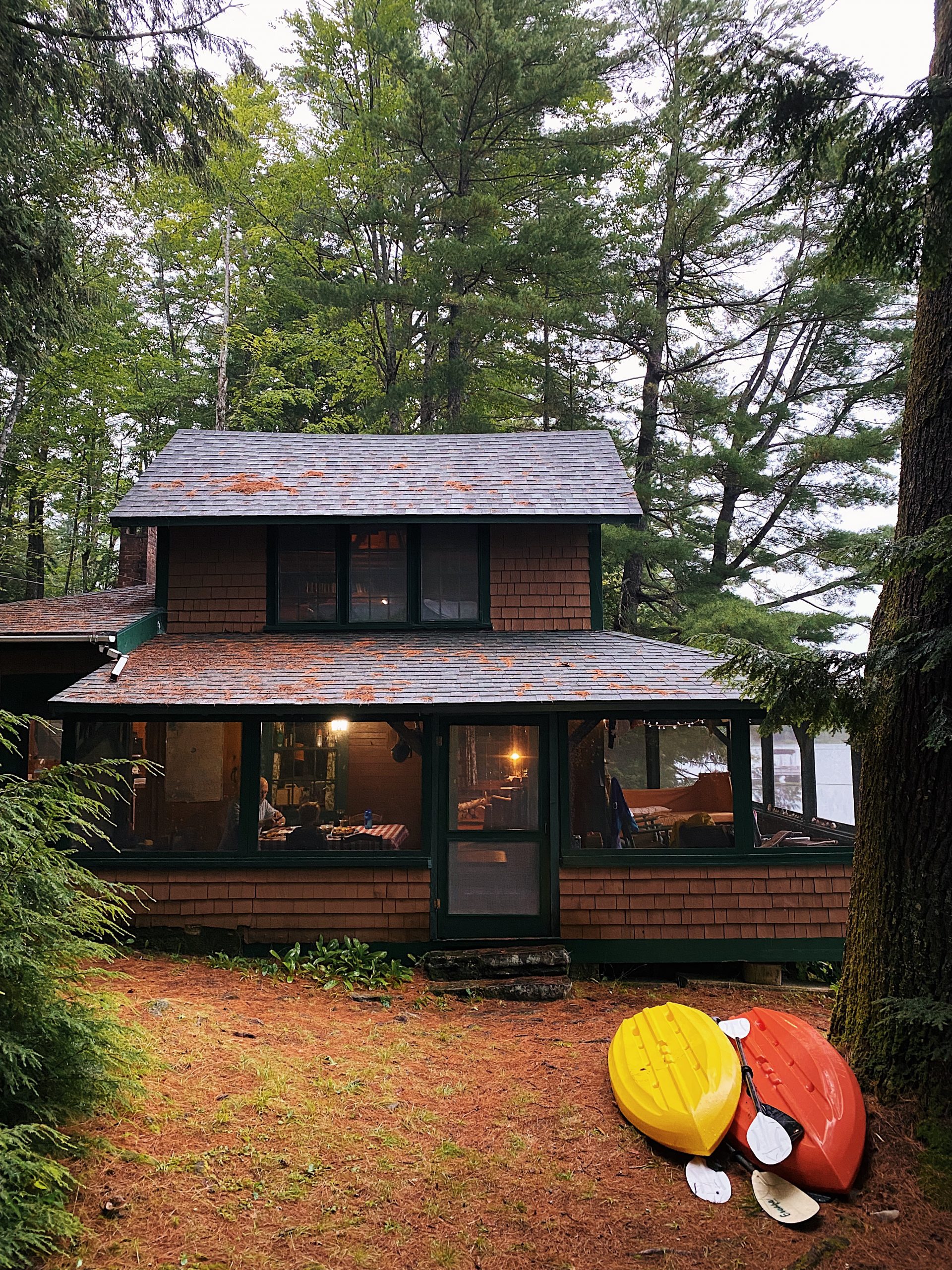 Where to Stay
We were lucky enough to stay at a friend's camp that, aside from a few minor upgrades (like indoor plumbing), looks very much like it did when it was built in 1924. With beautiful exposed wood and wood-burning stoves, it was like something out of Norman Rockwell picture. There was even an old beached wooden sailboat (affectionately called the "pirate ship") for my son to play on!
This particular property isn't available for rental (yet, but I'll update this post with the listing if that changes!). However, there are loads of similar properties listed on Airbnb and Vrbo. Be aware that many don't have air conditioning (it's usually cool at night, so you really don't need it), but if this is important to you, make sure an include it in your search criteria. Make sure and look for ones that feature lake access and amenities like grills, kayaks and stand up paddleboards.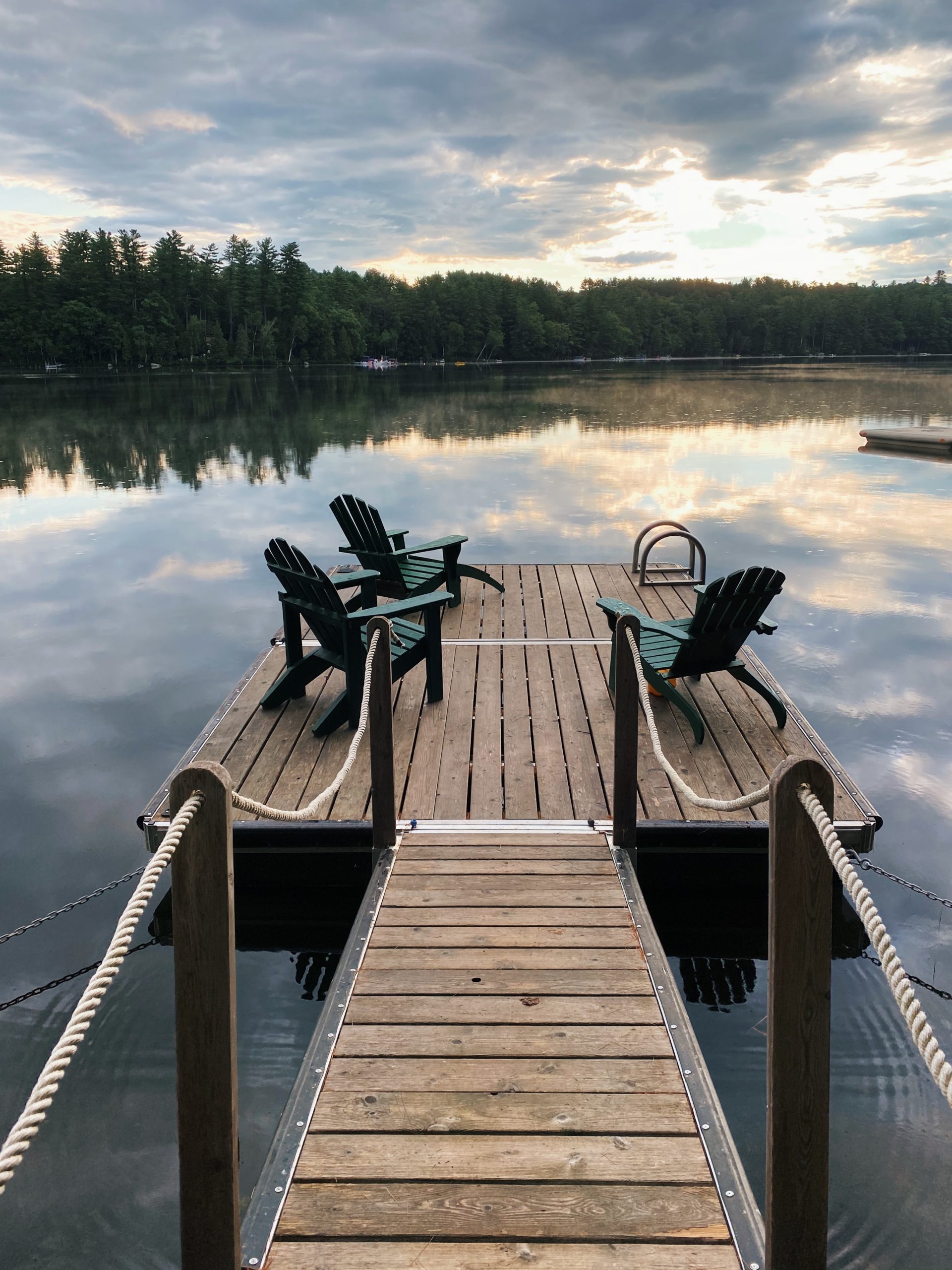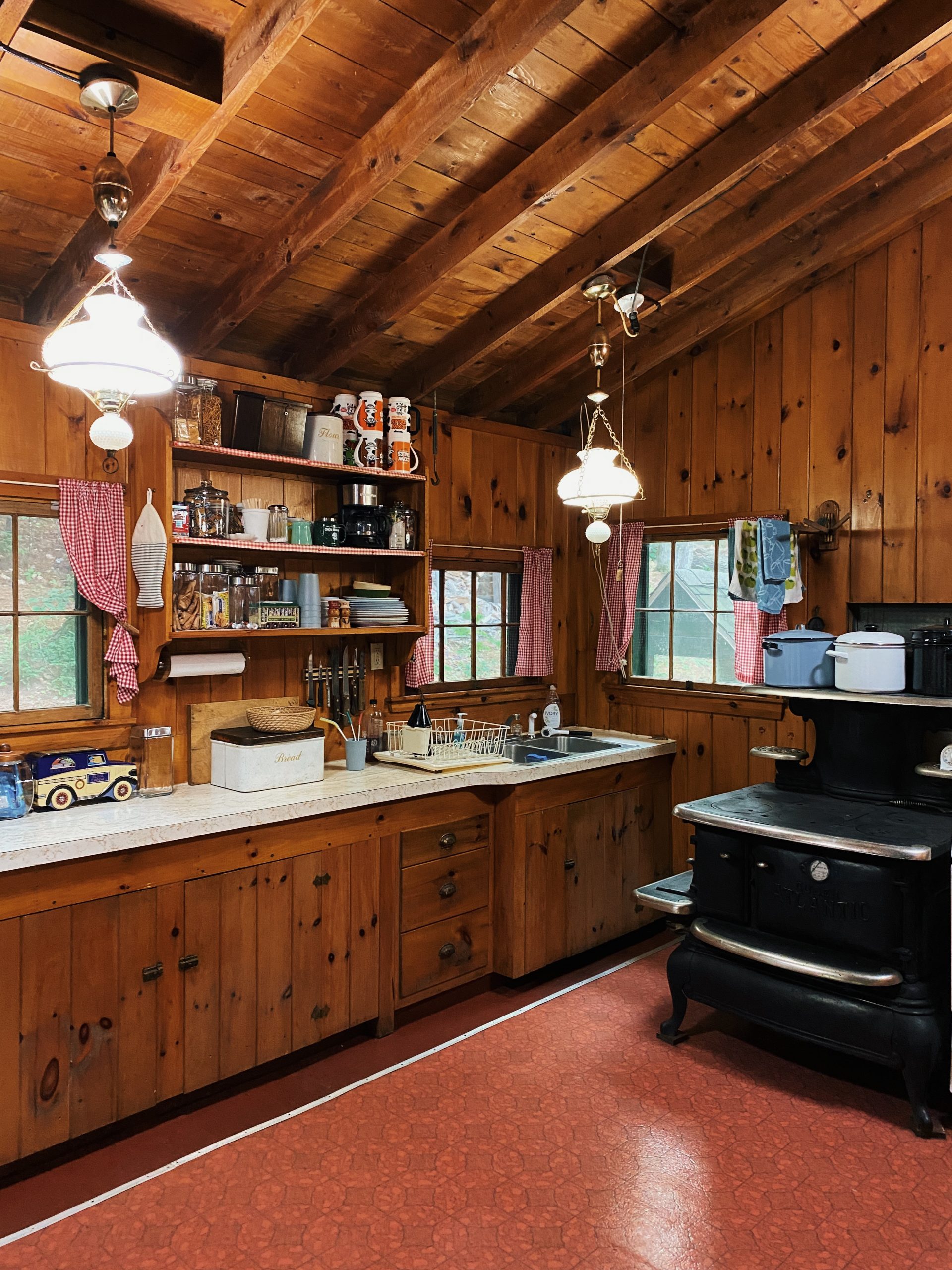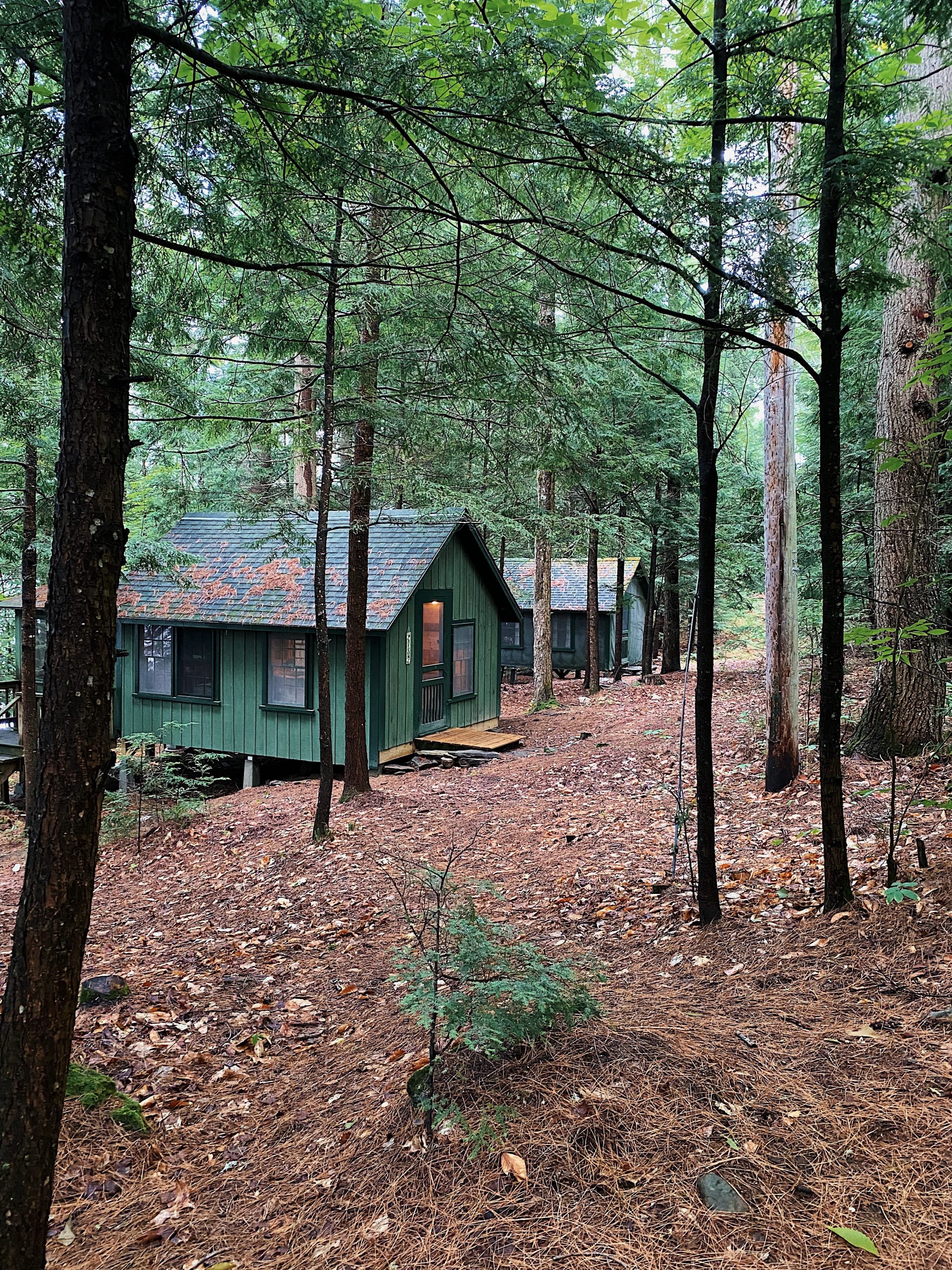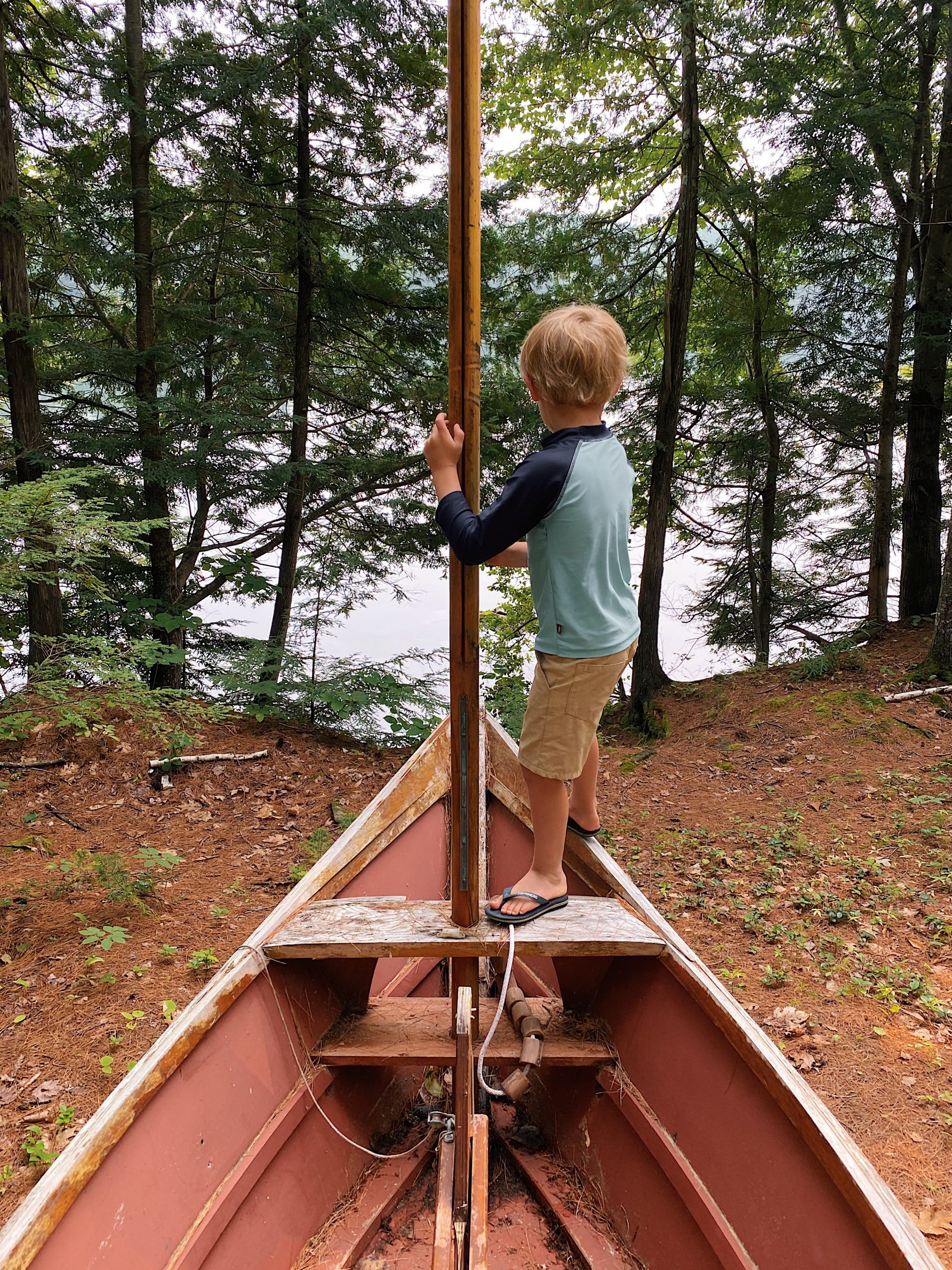 What to Do
Boating. Maine is known for their beautiful clear lakes and Lake Pennesseewassee is just like the ones I fondly remember visiting as a kid. My son and I took full advantage of the stand-up paddleboard and kayaks at our rental property and had blast exploring the lake. Motor boat rentals are also available, but make sure reserve ahead of time, as we learned the hard way that they book up fast.
Fishing. I've mentioned before that I'm not the greatest fisherwoman, but I really enjoy watching my son and husband do it. In the relatively short time we were here, we caught some good sized perch, trout, and sunfish.
Hiking. For a little break from water activities, we checked out nearby Shepherd's Farm Preserve and were pleasantly surprised to discover it offers not just hiking trails, but an outdoor sculpture garden, as well. Great for families, there are numerous loops available for hikers of all skill levels.
Birdwatching. Ok this is going to sound suuuper nerdy, but Maine is a great place to take up birdwatching! The first night we heard this crazy mournful howl, much like that of a coyote. The next morning, I was surprised to hear the same noise coming from a bird! We quickly discovered this was a loon and learned more about these cool waterfowl in this podcast. The next afternoon we saw a bald eagle swoop down and catch a fish not more than a few feet away from us as we sat on the dock. Keep your eyes open and have a bird guide on hand because there are all kinds of cool creatures to see around here!
Stargazing. Maybe it's living so close to a major city, but I absolutely love to look at the stars in remote areas. Maine has some of the most beautiful, unpolluted skies, I highly recommend taking advantage of it!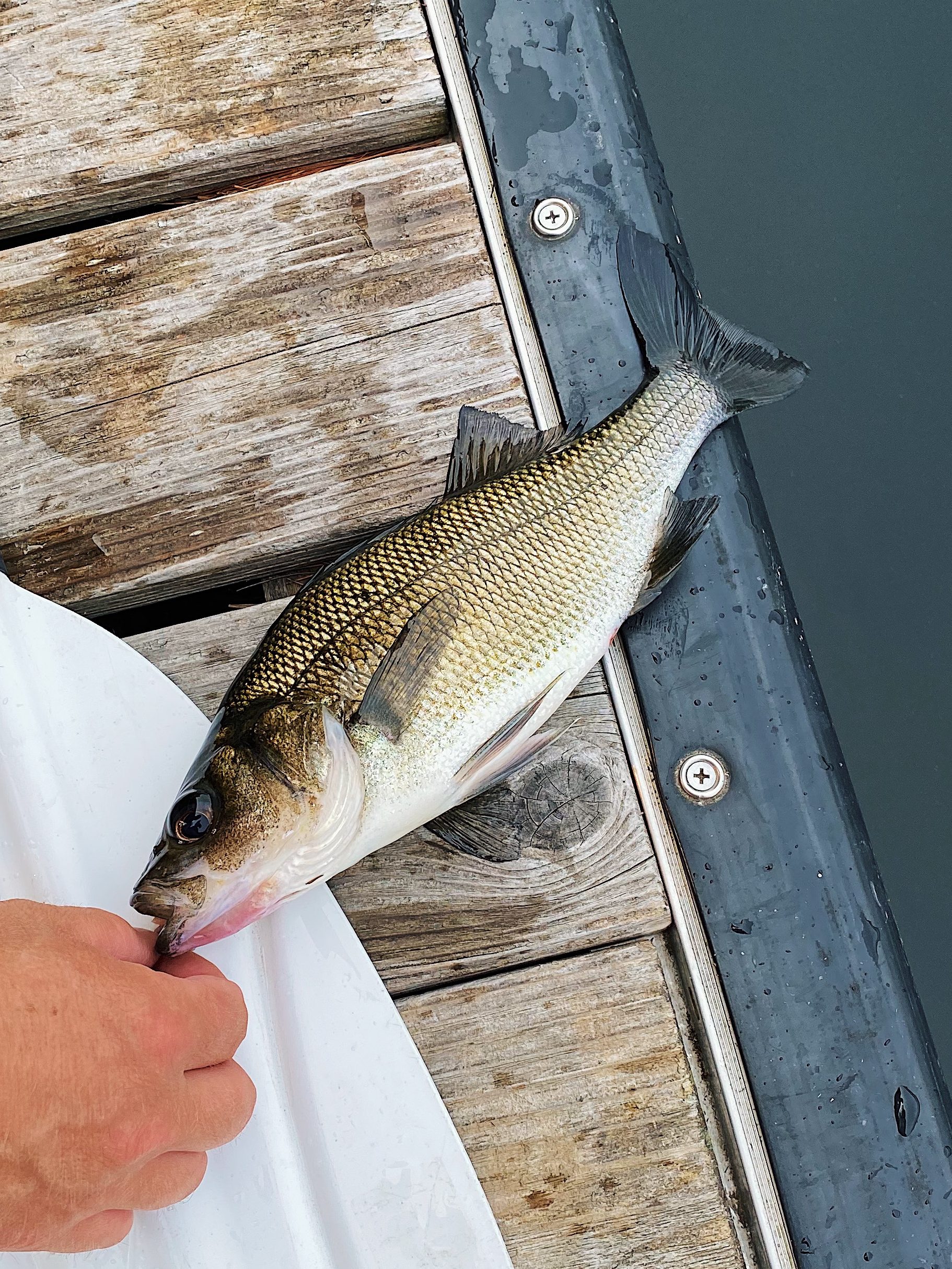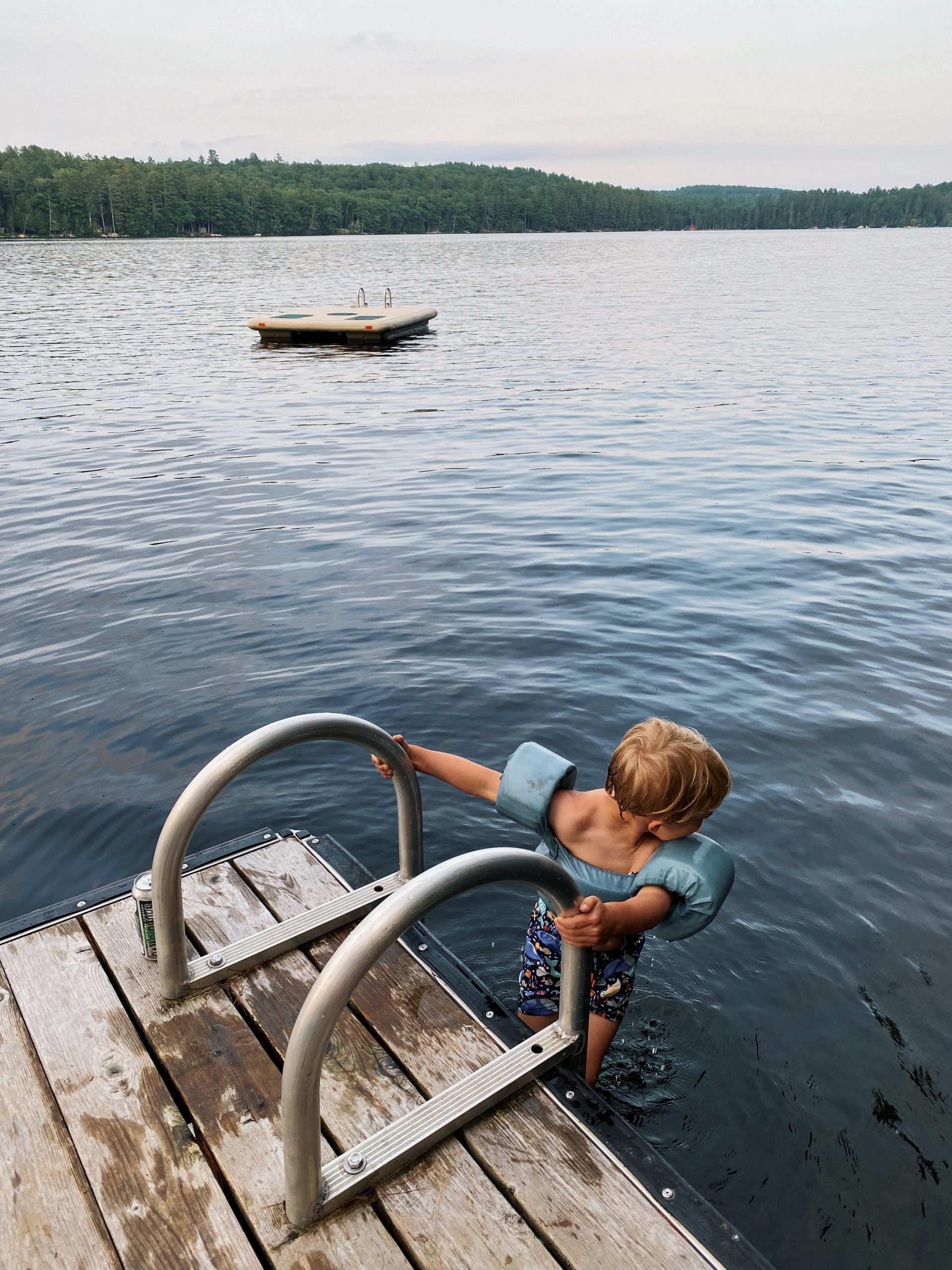 What to Eat
Driving around New England, we noticed many a farm stand offering fresh veggies, but what was unusual was how many were on the honor system. We found a really cute one run by local high school freshman complete with venmo and paypal (and her produce was fantastic!). I highly recommend planning an easy grill night like we did with some sweet corn, tomatoes, and the Portuguese sausages you can find at the local grocery store. The nearby Lake Store was our go-to for daily provisions. On a whim, my husband picked up some of their in-house marinated meats to throw on the grill and they were absolutely delicious!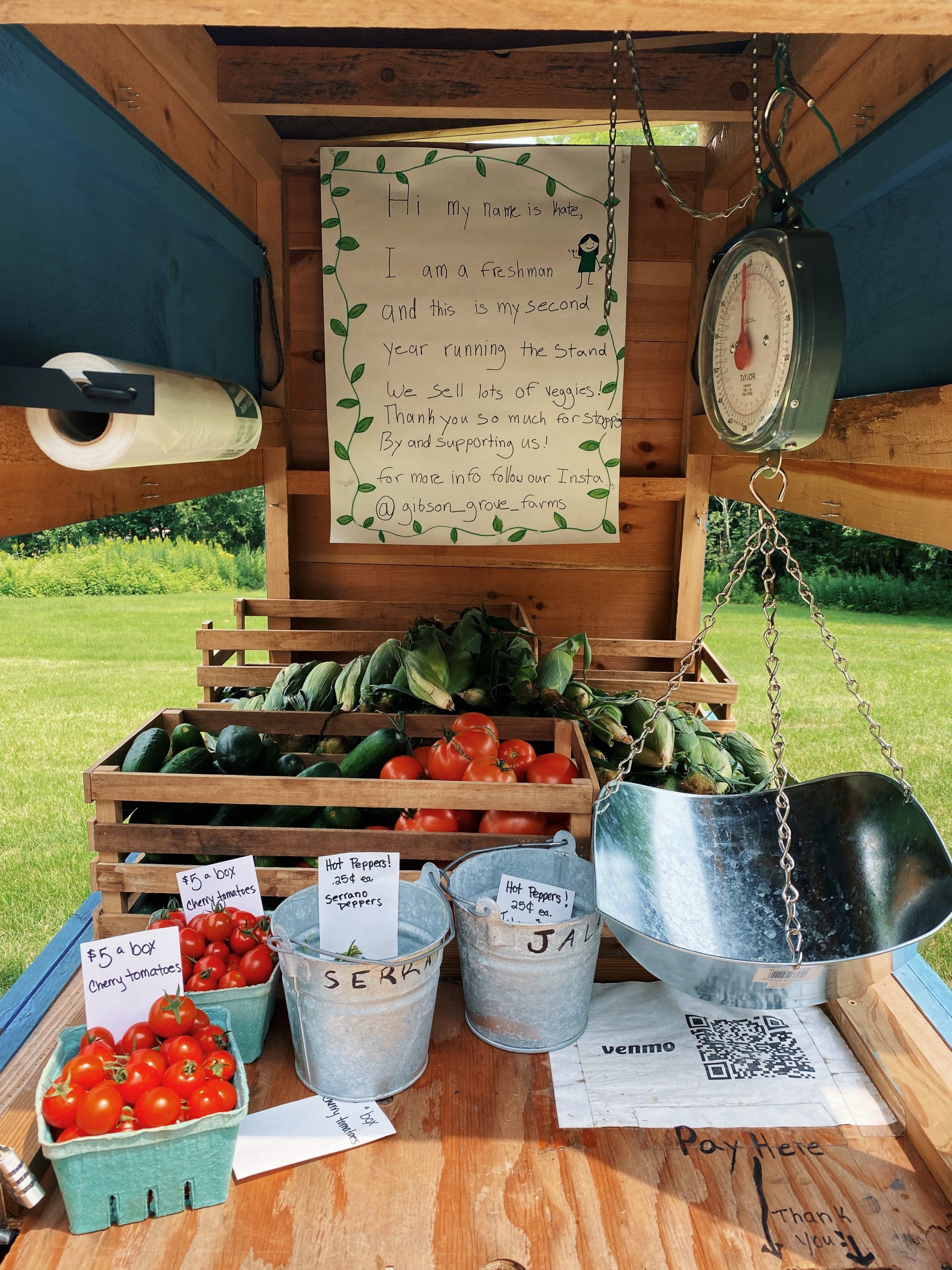 We stopped into Cafe Nomad for breakfast on our way out of town and I can totally see why it's a local favorite. From artisan flavored lattes and matcha to unique smoothies to hearty sandwiches and baked goods, there's something for every appetite. And the free wifi, great selection of books and board games make it a place where you can easily while away an afternoon.
Mainers love their ice cream and there's actually quite a few good spots in the area. Unfortunately highly recommended Dolce Amici was closed while we were there, but honestly I'm a sucker for plain ol' soft serve and Ricky Dee's totally satisfied my craving for Maple Nut (a signature Maine flavor!).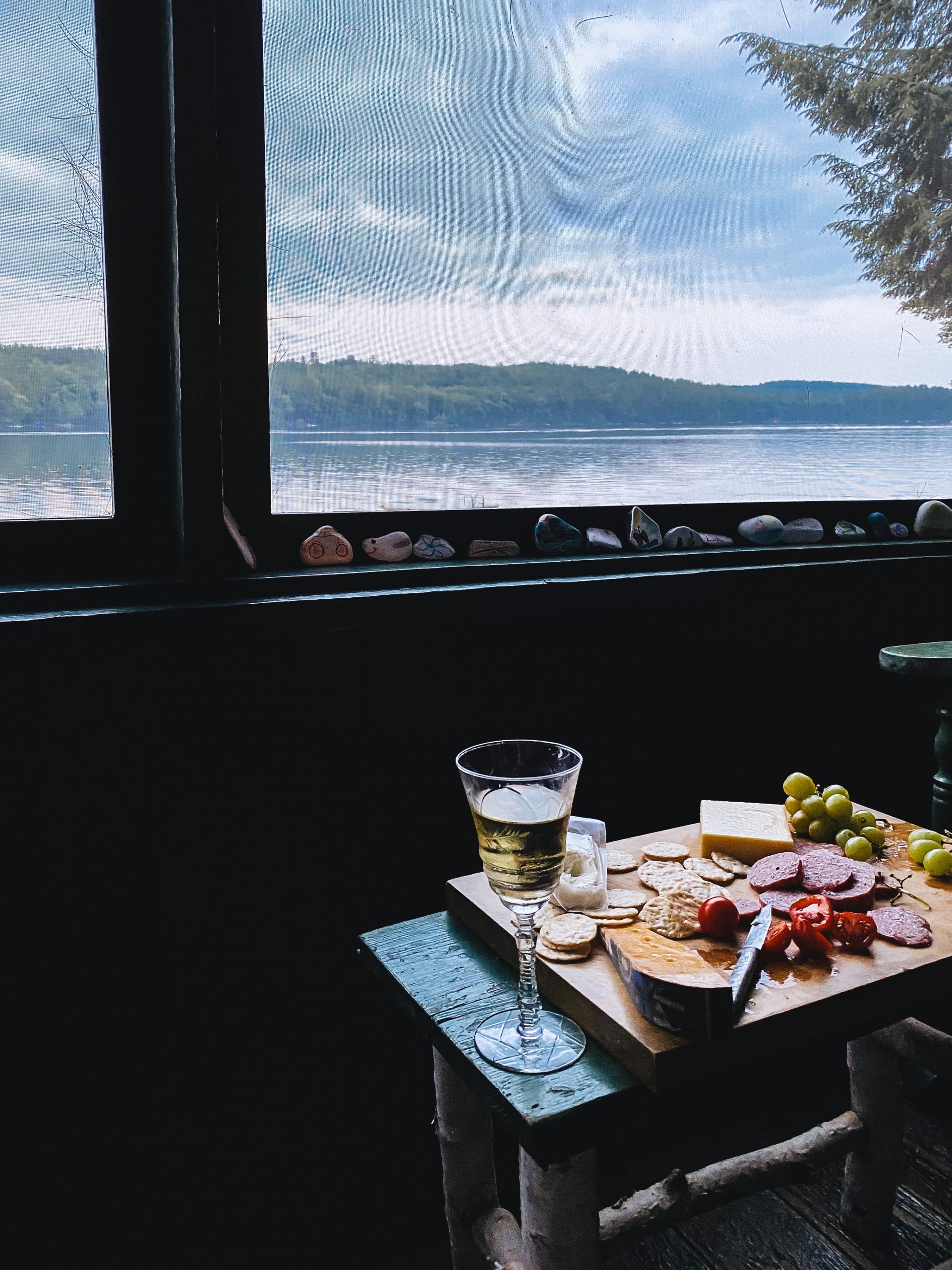 What to Pack
Always the most important, amiright? The temperatures are very pleasant during the day (upper 70's-80's), so you'll definitely be comfortable in shorts and t-shirts. I mostly wore simple tanks and tees from M.M. LaFleur and Amercian Giant (which are 15% off with code CHIC15) and a couple pairs of Mango shorts. Aside from the obvious swimsuits (bring a few!), make sure and bring a coverup, as it can sometimes be chilly after a swim – a simple white button-down is my go-to. I also recommend packing waterproof sandals for lake activities and a good pair of hiking boots for some of the nearby trails. Don't forget layers for cooler nights, too. I brought this sweater, a rain jacket, cozy sweats, and these jeans.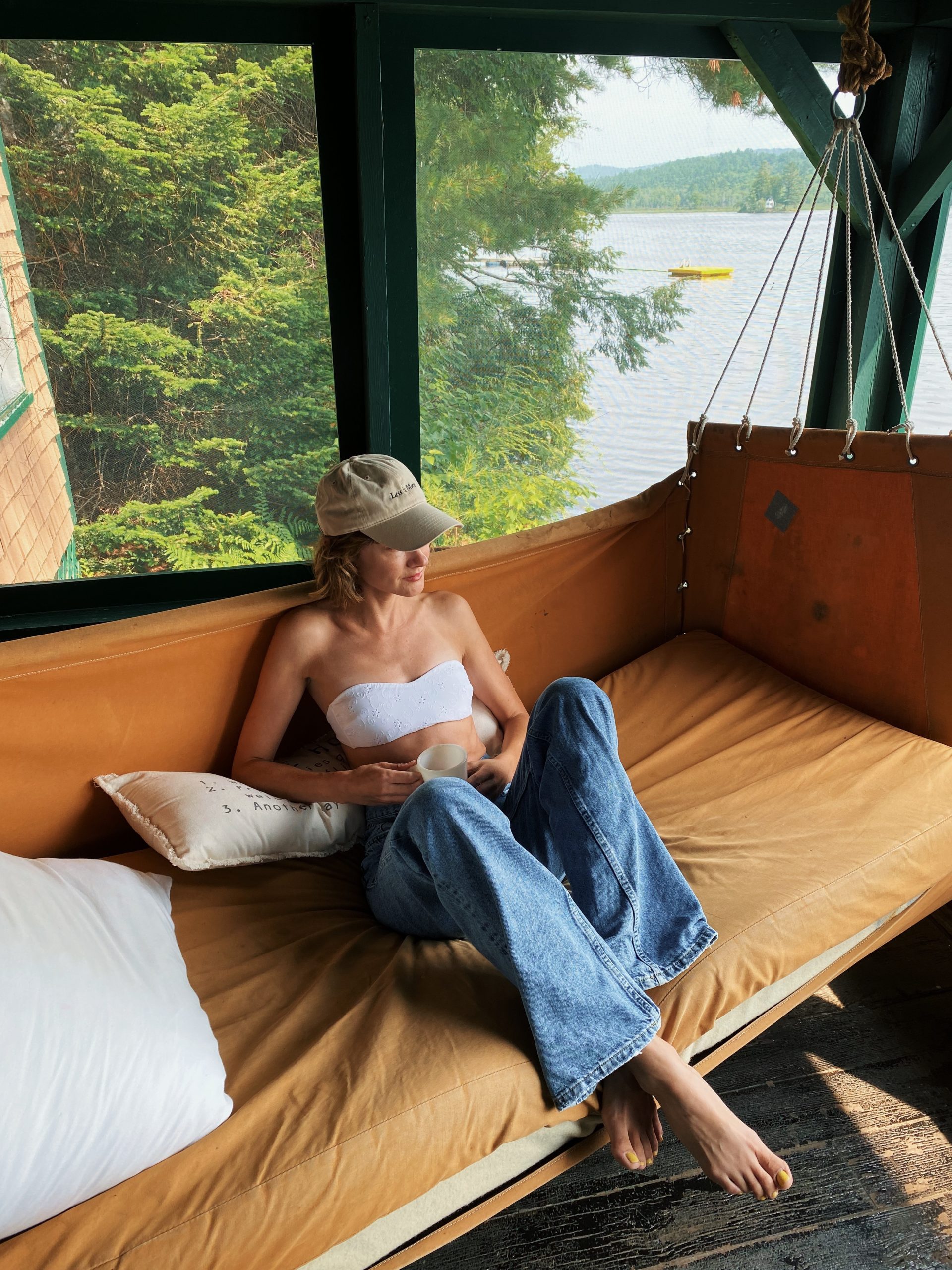 wearing Calzedonia bikini top (sold out, similar) and Mango jeans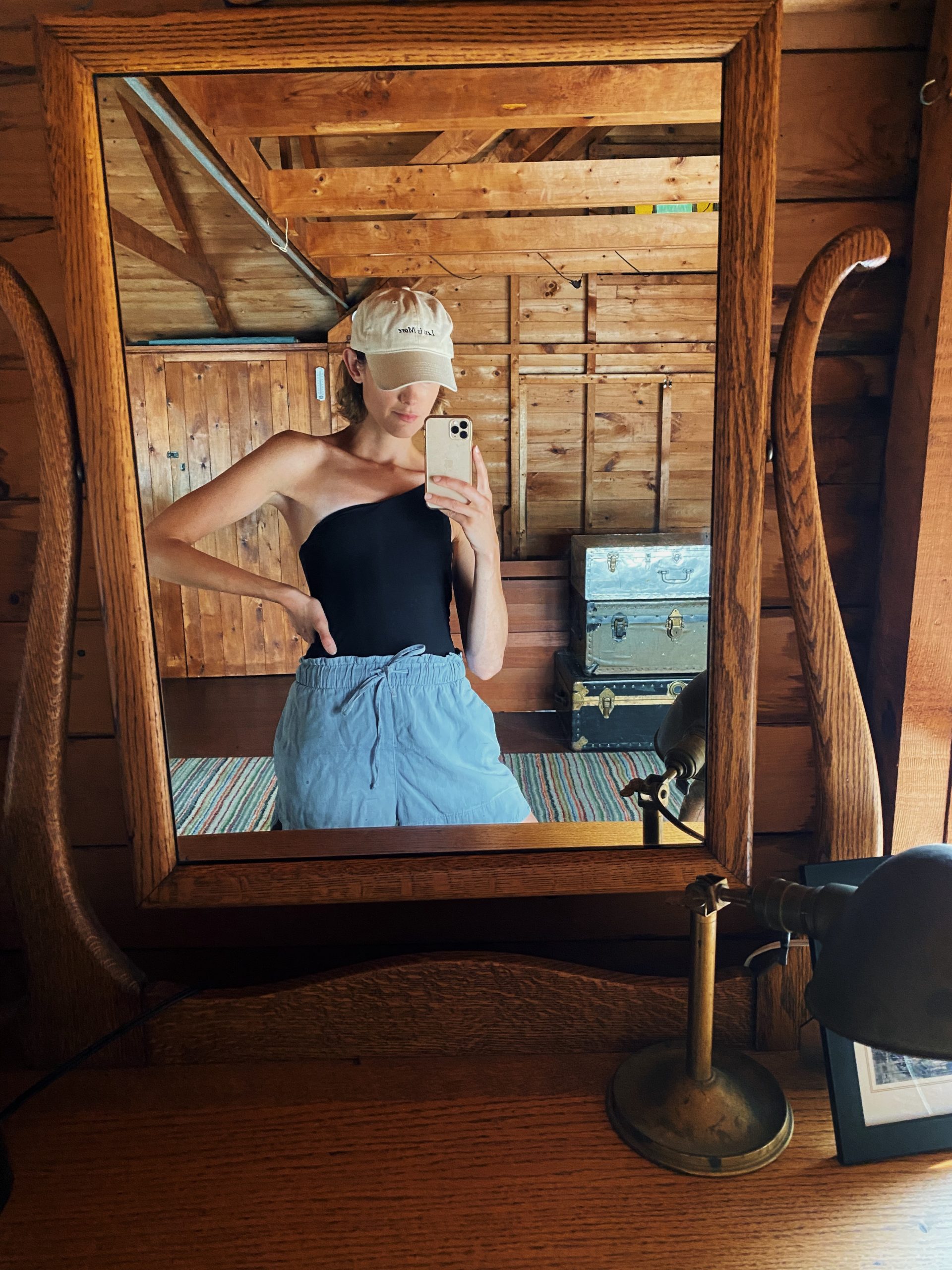 wearing Alix NYC swimsuit (similar) and Mango shorts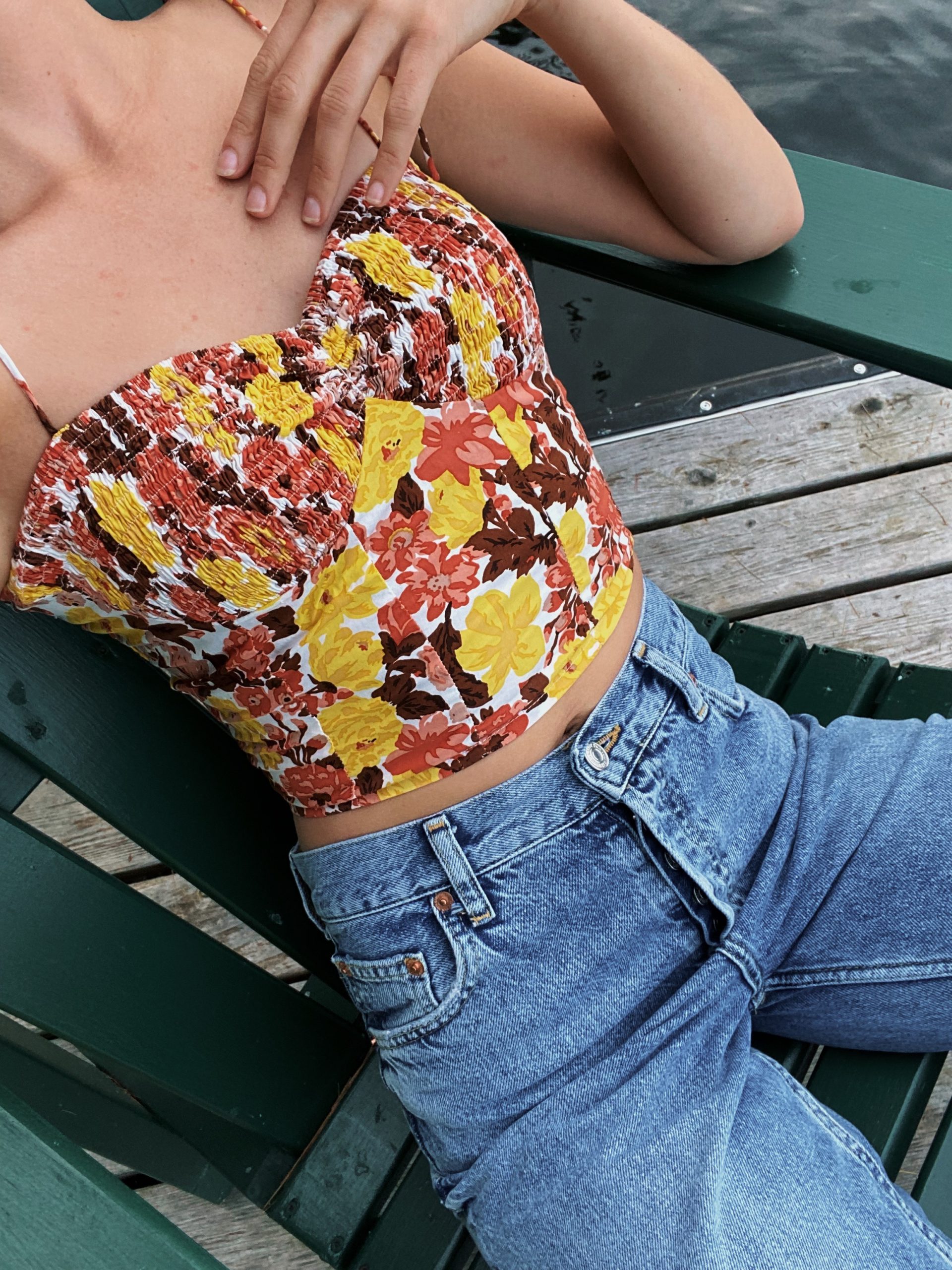 wearing S/W/F top via Rent the Runway (get 40% off 2 months of RTR's 8 and 16 item plans with code EPENDER50) and Mango jeans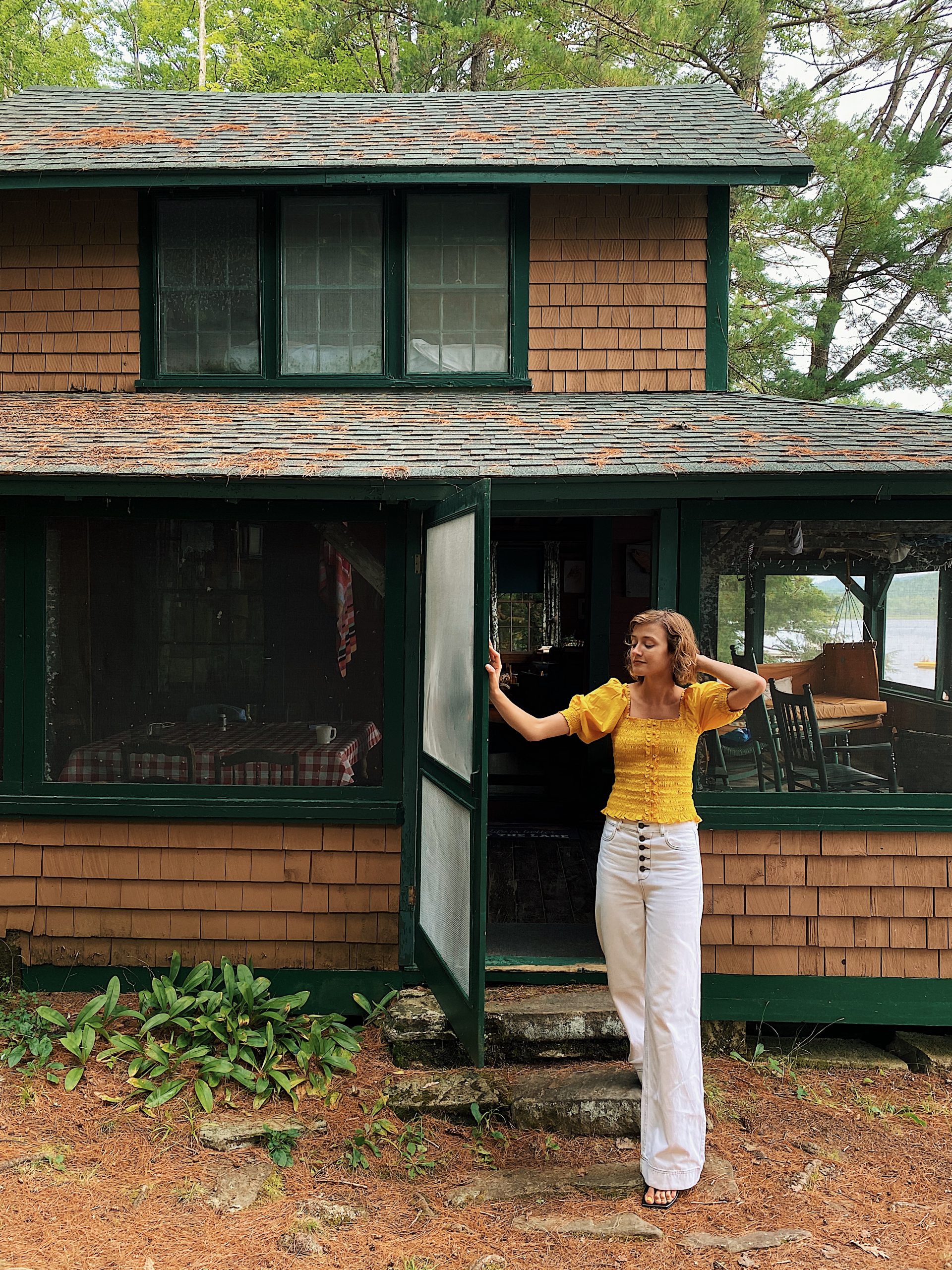 wearing Sezane top, white jeans, and Reike Nen sandals
I hope this post might inspire to take a trip to this special place. We're already planning our trip back for next year!