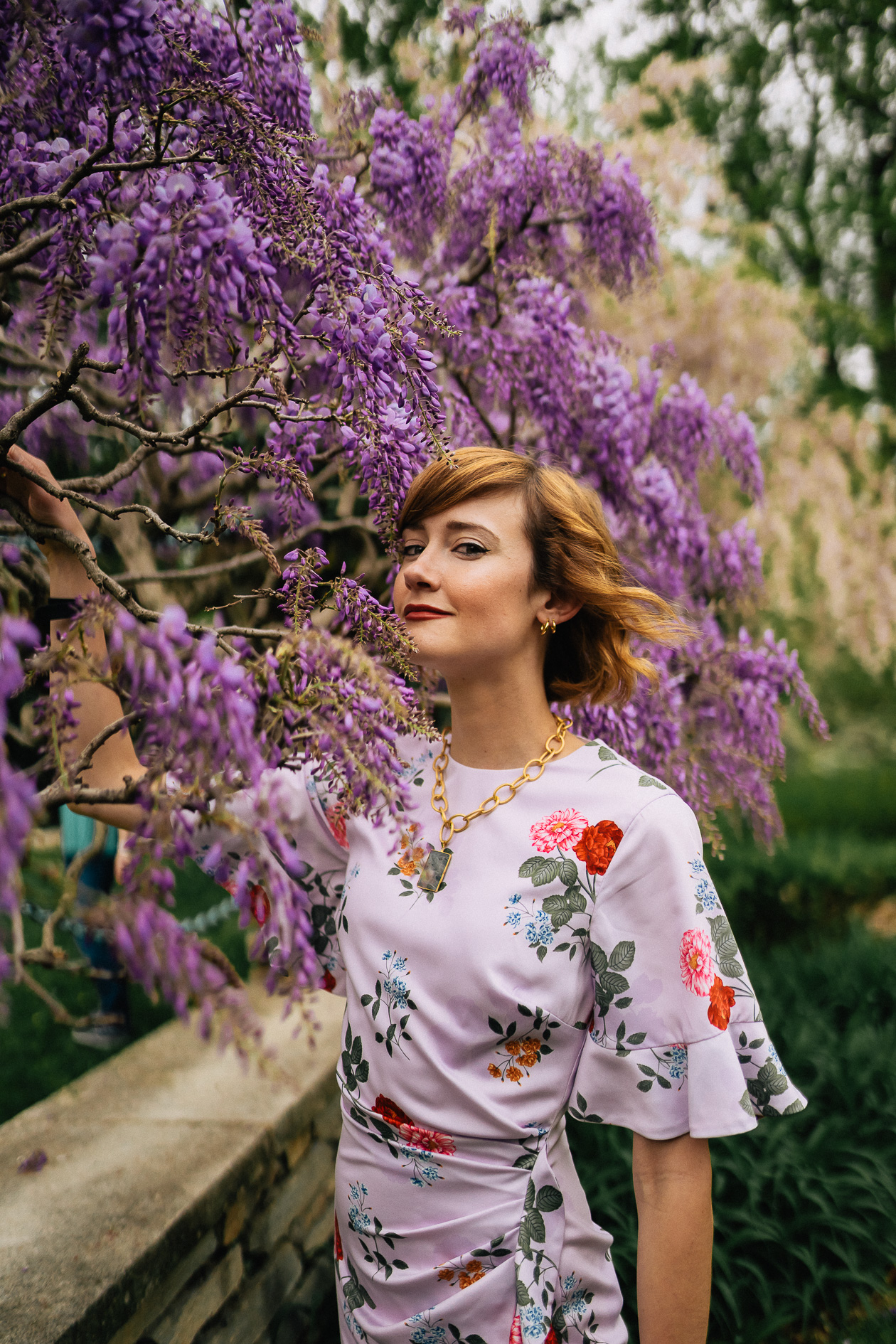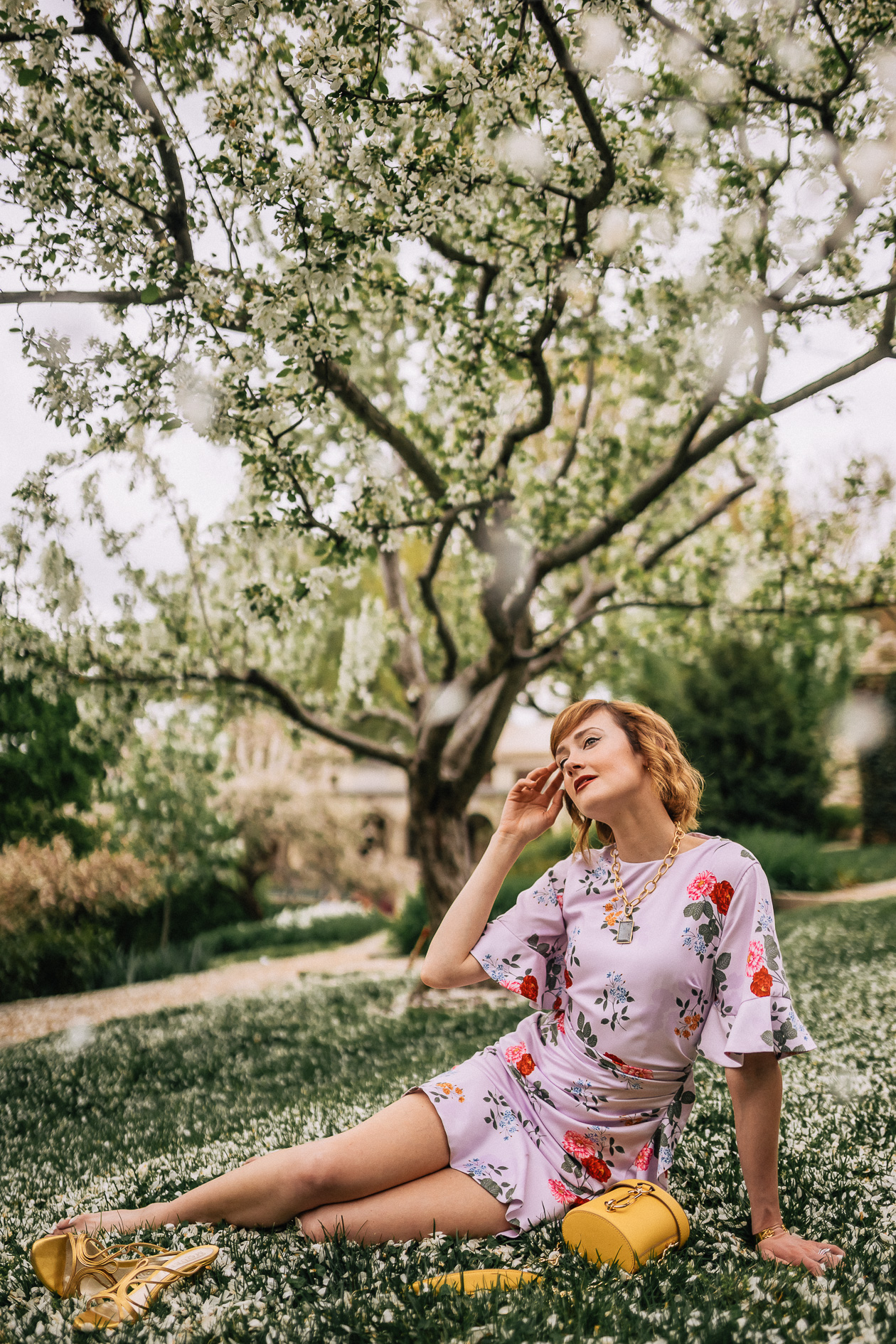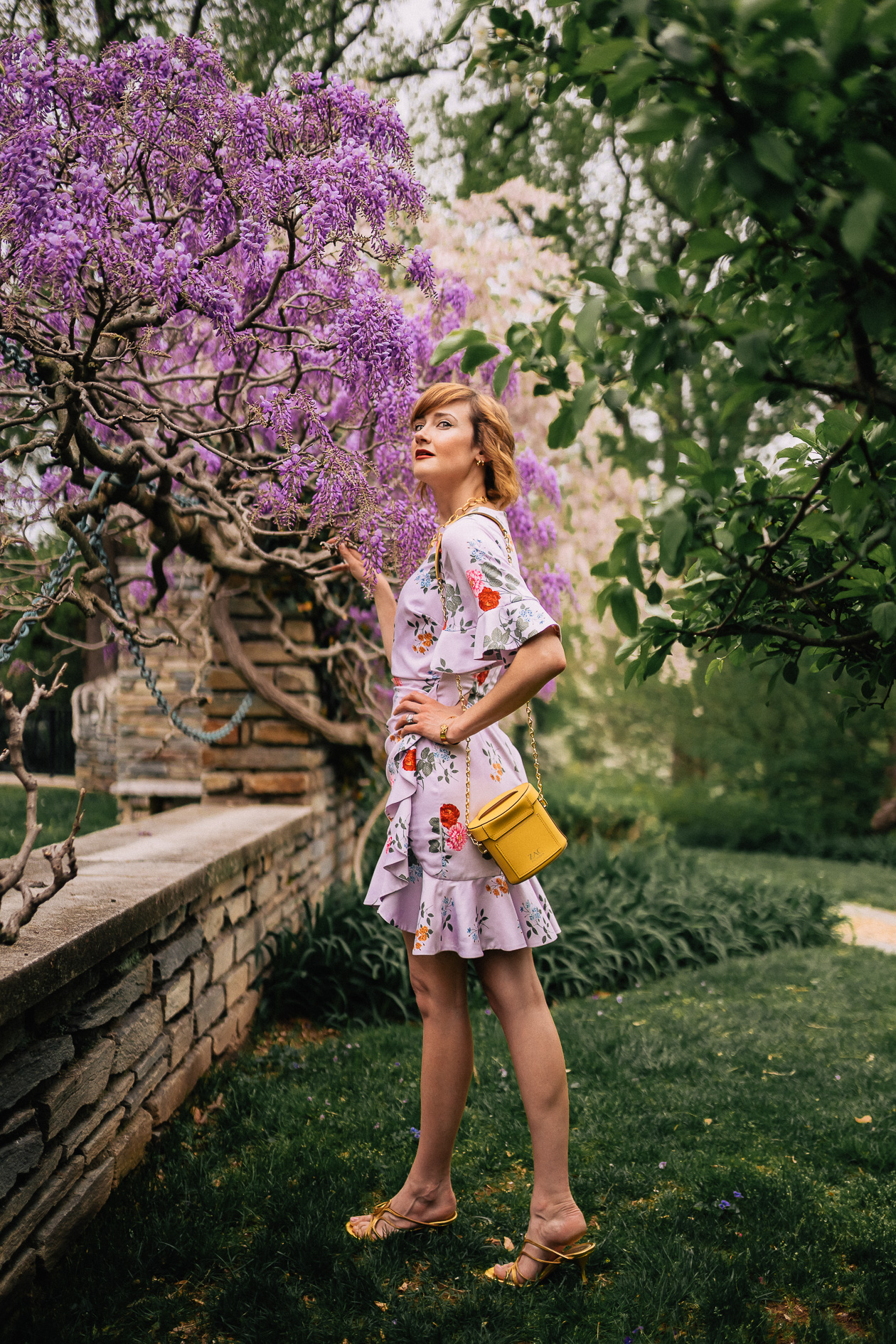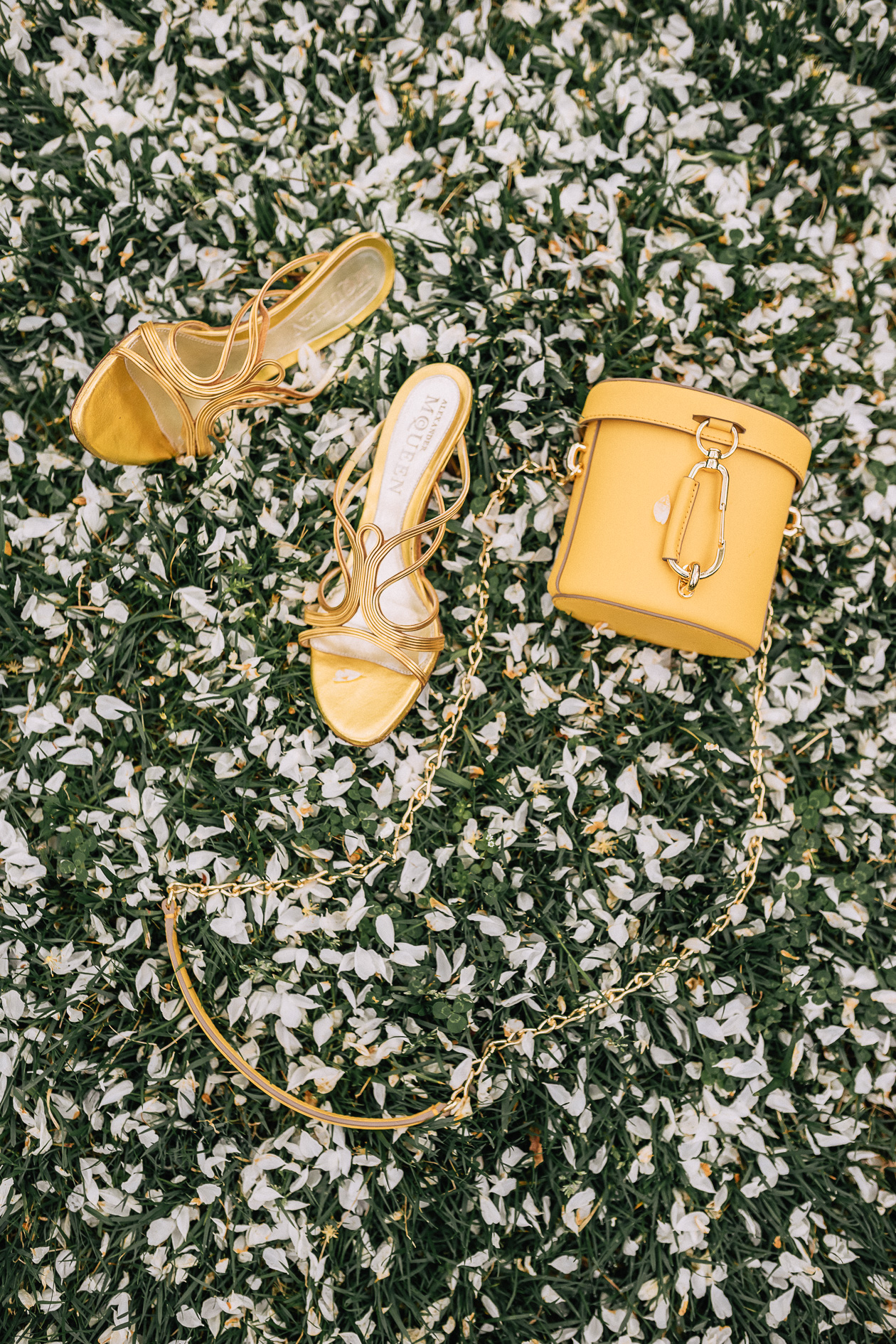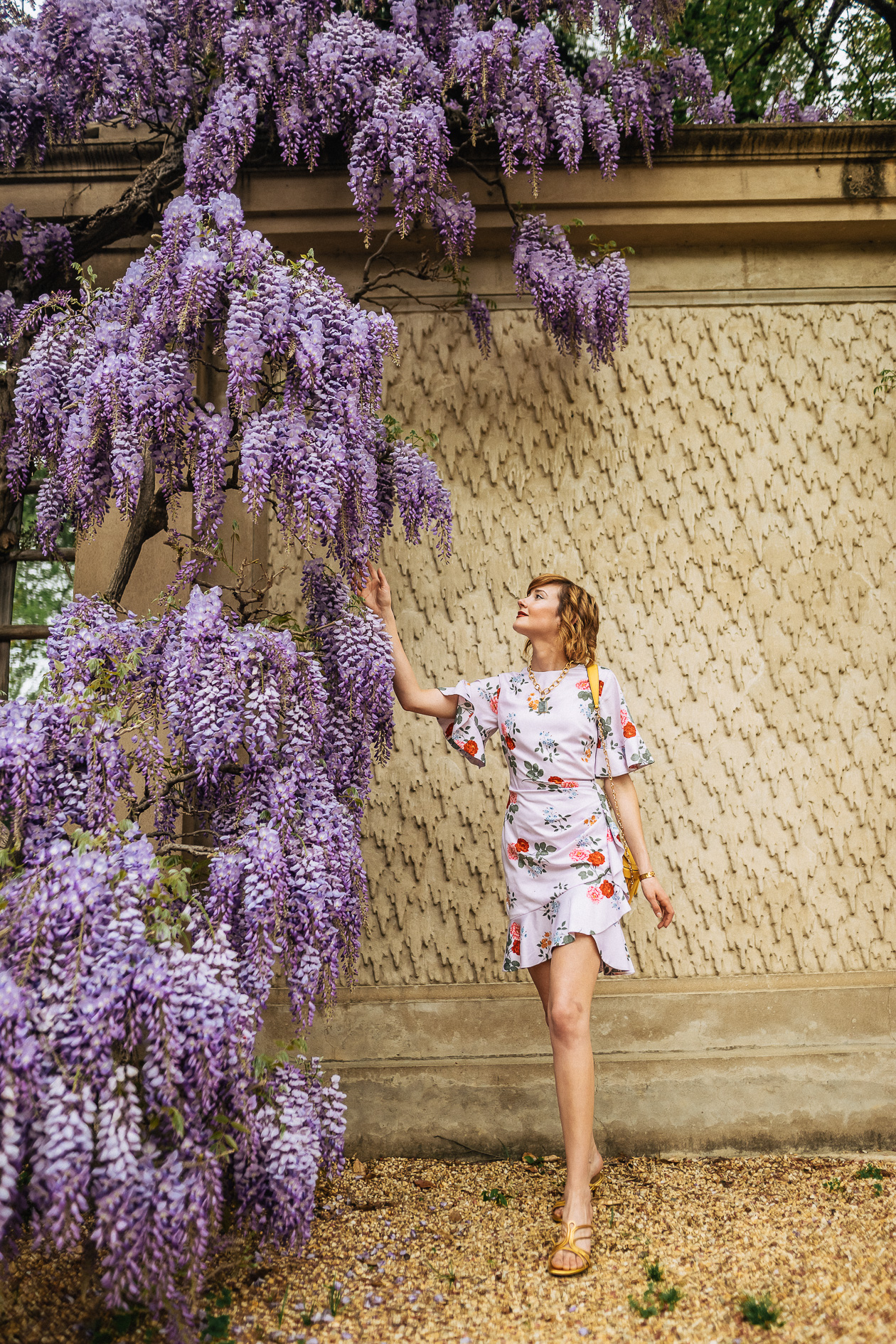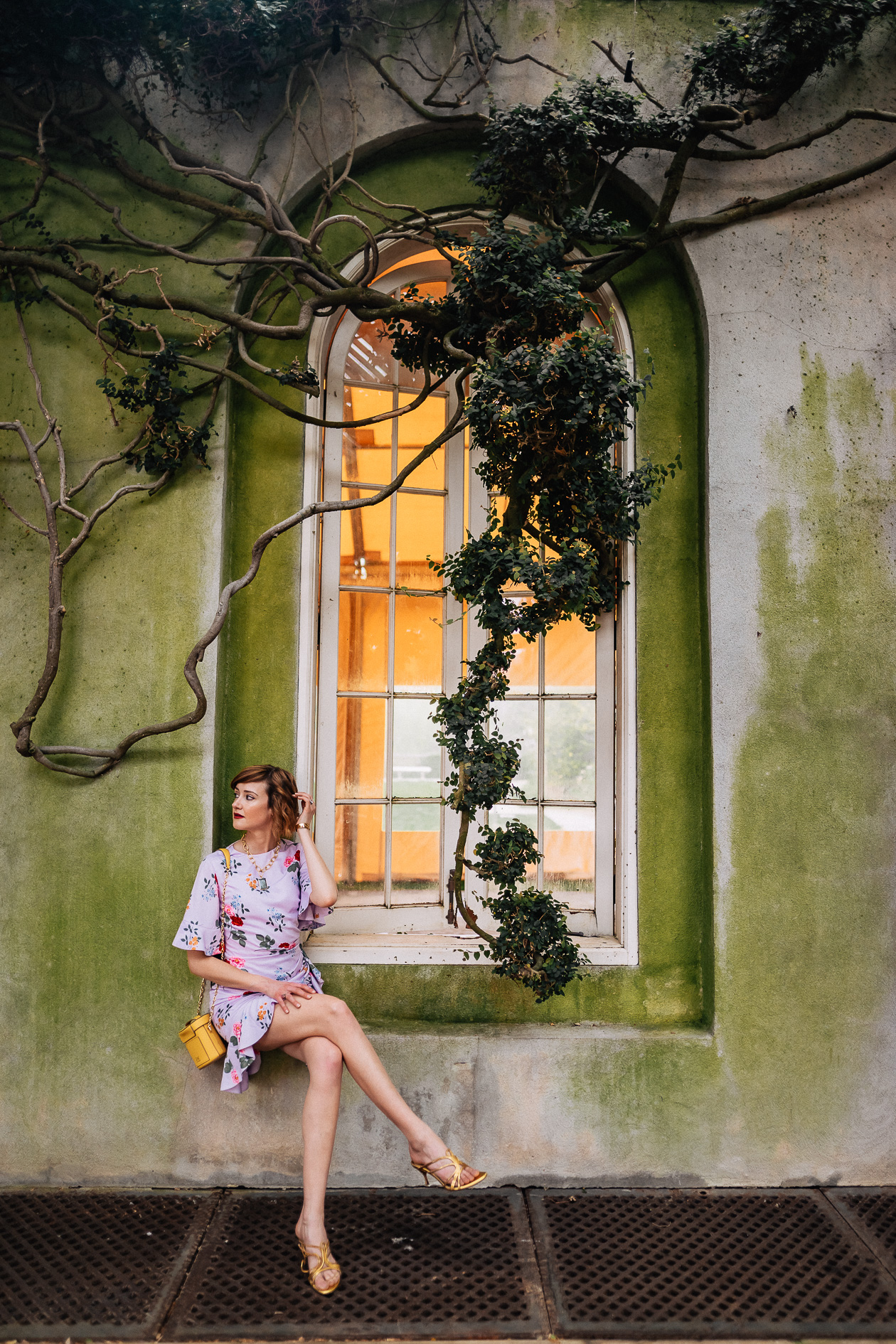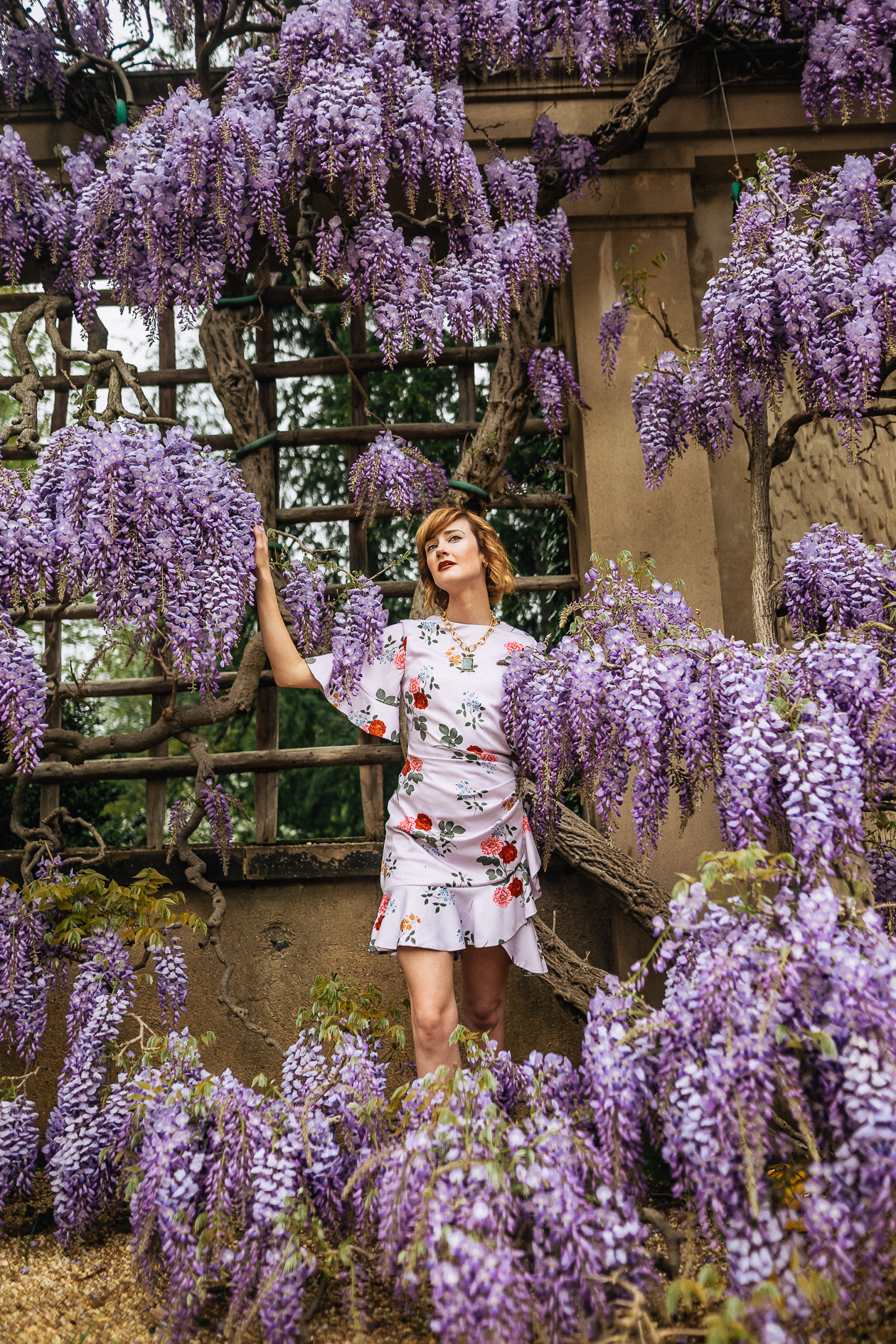 Ok, so the title makes it pretty obvious: I'm in love with Rent the Runway Unlimited. I've seen the light and I'm here to preach the gospel, but I'm pretty confident you'll love it, too. So I'll admit, I was skeptical. Why would I pay for a service that doesn't actually let me keep the clothes? Well after trying it for just a month, I would happily pay for it until the end of time. Here's why:
The selection. So you might think Rent the Runway is just party dresses, but there's sooo much more for literally every occasion. Sweaters, coats, blazers, bags, jewelry, sunglasses! I feel like I kid in a candy shop every time I check the site. I get blazers for work, denim jackets for the weekend, even the purse I'm wearing above (more on that in a minute). And their designer selection is insane and constantly updating. It's even put new designers on my radar like Tome and Colovos!
I shop less. Since starting Unlimited, I feel a lot less motivated to shop for trendy, statement pieces, because I know I can get better quality items from Rent the Runway than what I might have purchased at "fast fashion" stores. I've always hated the idea of buying an item I would only wear for one season, so I've always put a lot of thought into how much wear I will a piece before I purchase. This eliminates the whole lengthy thought process. If I like a piece, I rent it and wear it as much or as little as I want.
Bang for your buck. So I mentioned I hadn't tried it before now because I wasn't sure it was worth the money. Here's the deal: the service costs roughly the same amount as it does to buy one decent quality item of clothing every month ($159), but you're getting an even greater selection of better quality items. Take the dress I'm wearing above for example. I'm wearing it for Easter this weekend and it currently retails for $185. Would I have worn it again if I had purchased it? Probably, but I can always rent it again if I really love it. And for less money, I've rented and worn 9 items this month that retail for a heck of a lot more than that. So math wins. Heck yeah, it's worth it.
Sustainability. Believe me when I say this is the wave of the future. The retail industry is the second largest polluter in the world after the oil industry and simply cannot continue at the rate that it is. Renting instead of buying not only reduces waste, it saves the water, electricity and emissions used to manufacture a new piece of clothing. Rent the Runway also recycles all of their items at the end of each season through sample sales and donations to charitable organizations. Even the garment bags they use to ship the items are eco-friendly! You can learn more about their sustainable practices here.
It's so darn easy. Last, but certainly not least, the ease of this service is pretty incredible. All items are delivered in a garment bag with the return shipping label included inside. If I decide to return one, a couple, or all of the items, I just put them back in the bag (hangers and plastic covers included – they recycle them!), zip them up, and toss them in the nearest UPS bin. No tedious online return process required! As soon as they receive the items (about two days) and I can pick new ones and they usually ship same day. The process is even faster if I use the self-return at the DC store or one of four WeWork locations around the city. The day of this photoshoot, I walked into the store, signed into one of the checkout kiosks, scanned the item I wanted to return, and I could immediately select a new item. I grabbed the Zac Posen purse I'm wearing above, scanned it in the self-checkout area and I was on my merry way.
So you've heard my sermon. Hopefully it wasn't too lengthy, but I really do think this is going to be game-changer for the way we shop and I'm pretty excited about it. If you want to try it for yourself, you can use my code 'EPENDER50' to get 50% off your first month of Unlimited and see how you like it. If you have any questions, please comment below or shoot me an email. I'm happy to answer them!
hoop earrings
Queen Bee Designs necklace
Keepsake dress (more Keepsake)
Alexander McQueen sandals
Zac Posen bag (more Zac Posen)
Thanks Rent the Runway for partnering on this post! All opinions are my own.
Photos shot by Pablo Raya at Dumbarton Oaks.