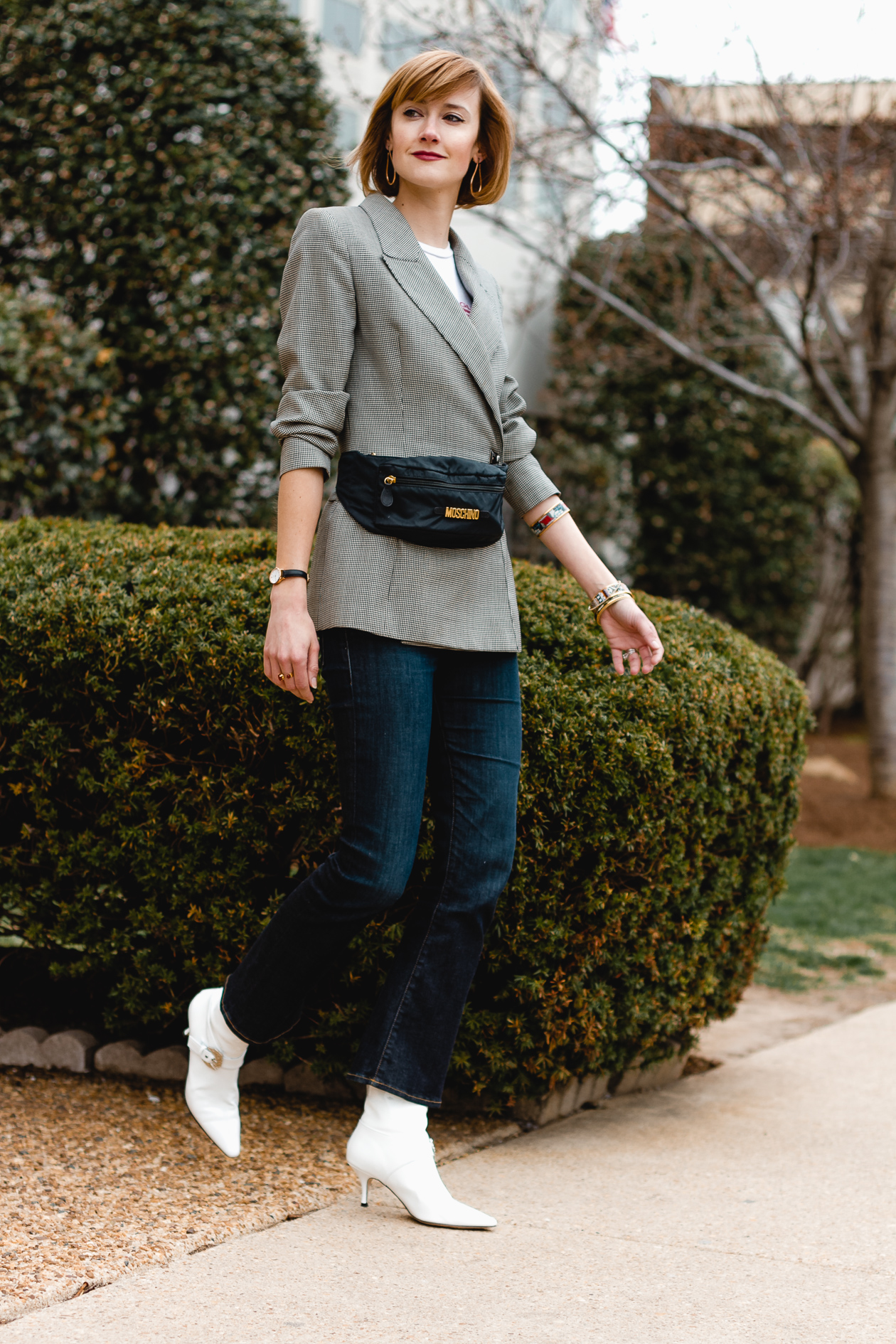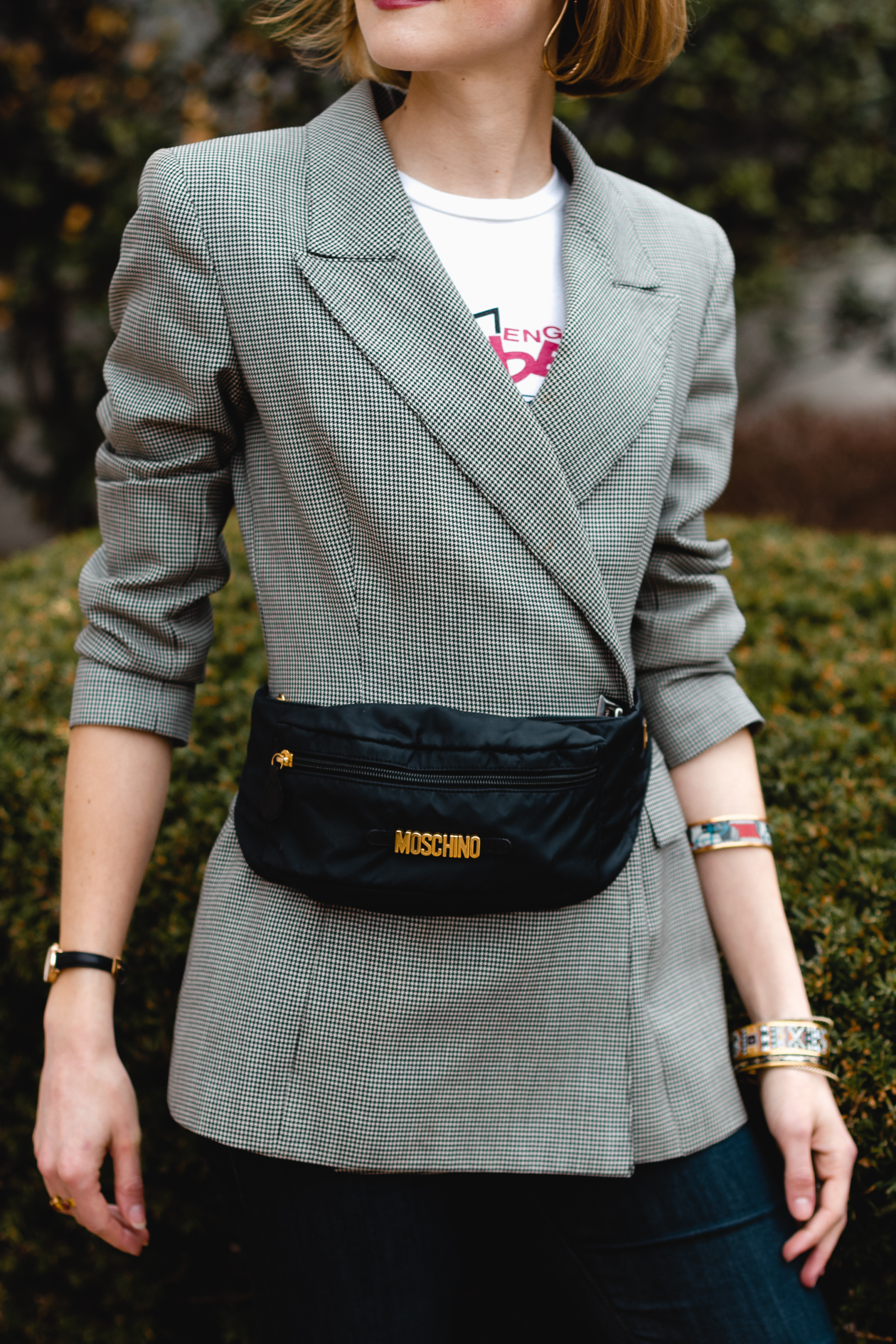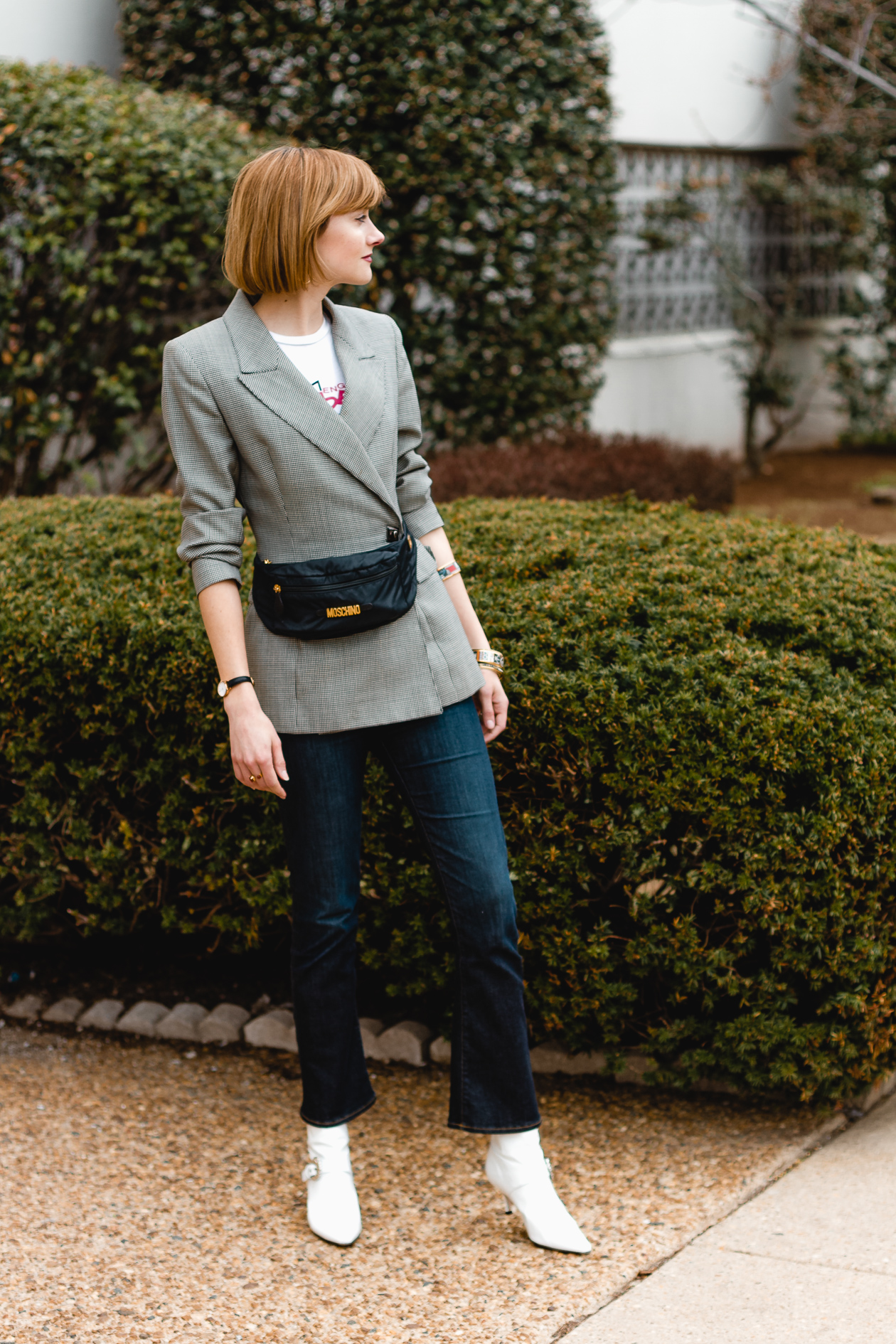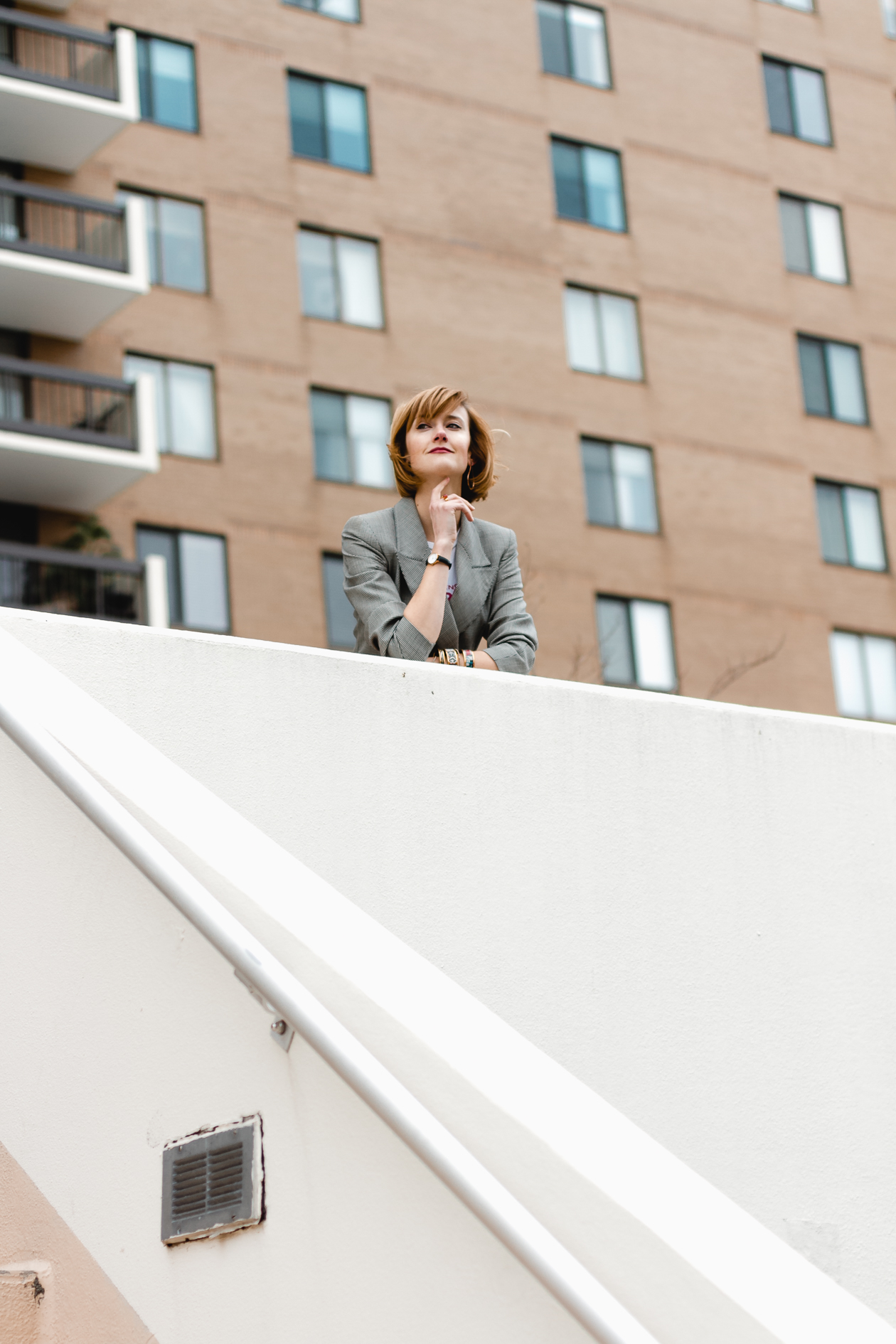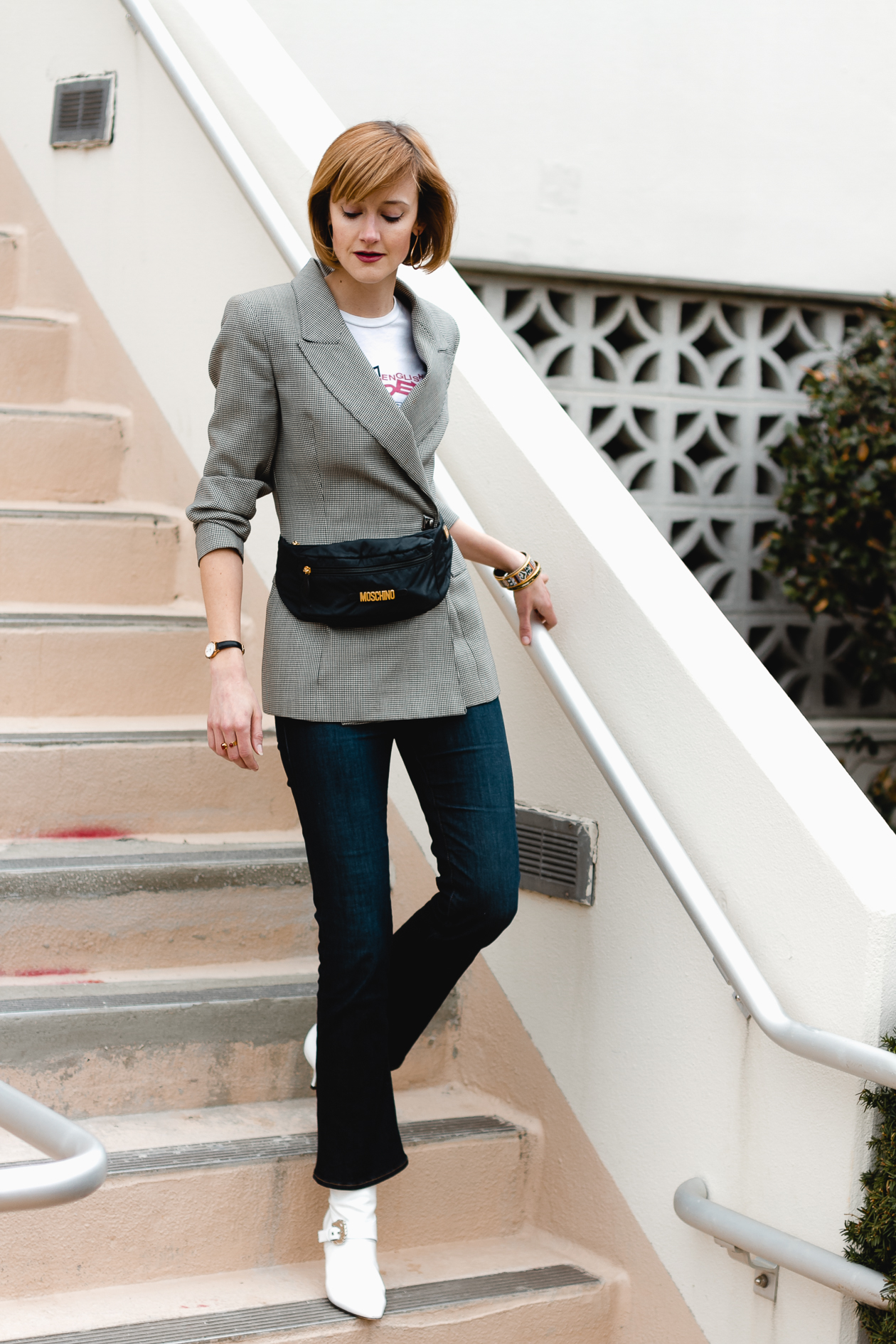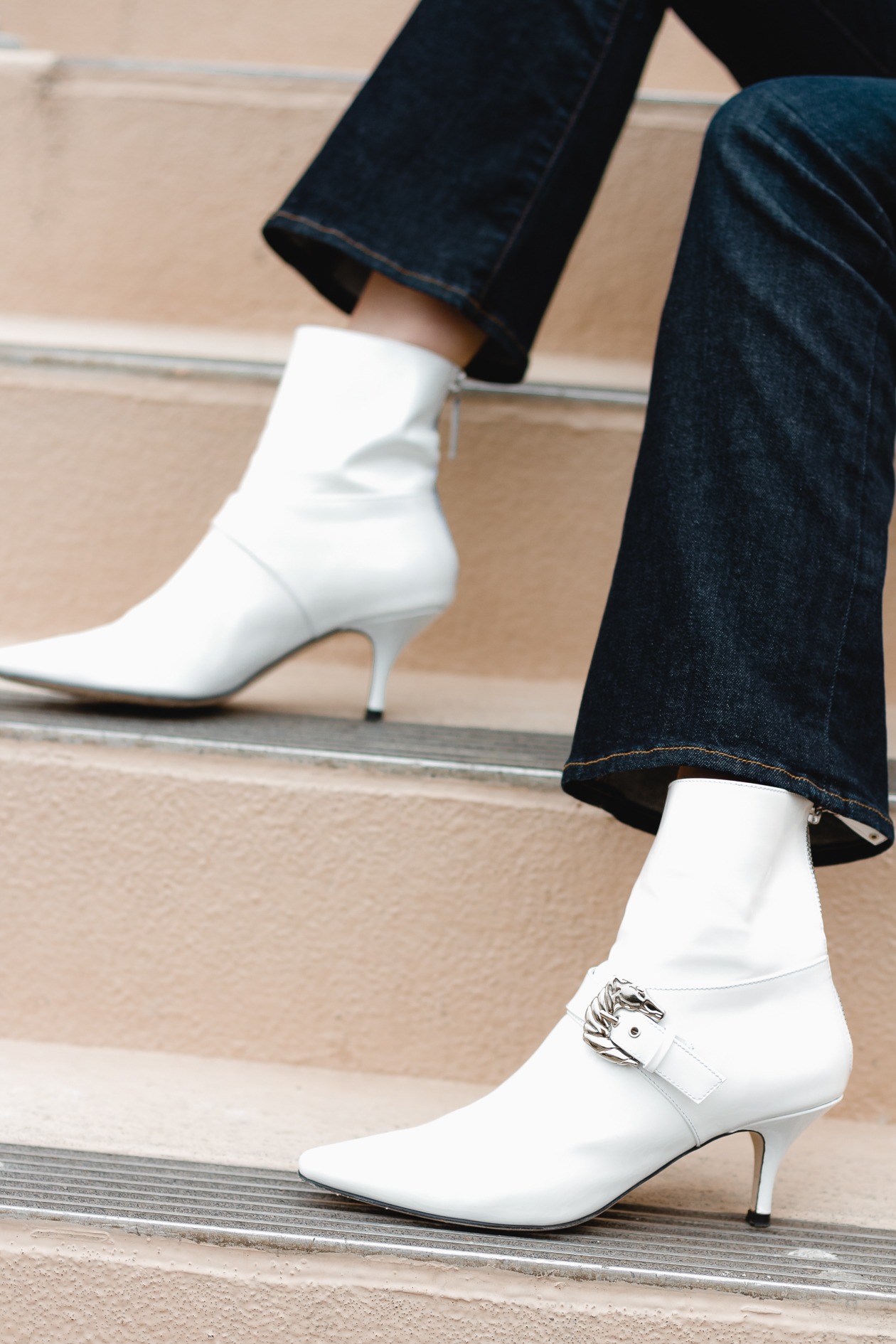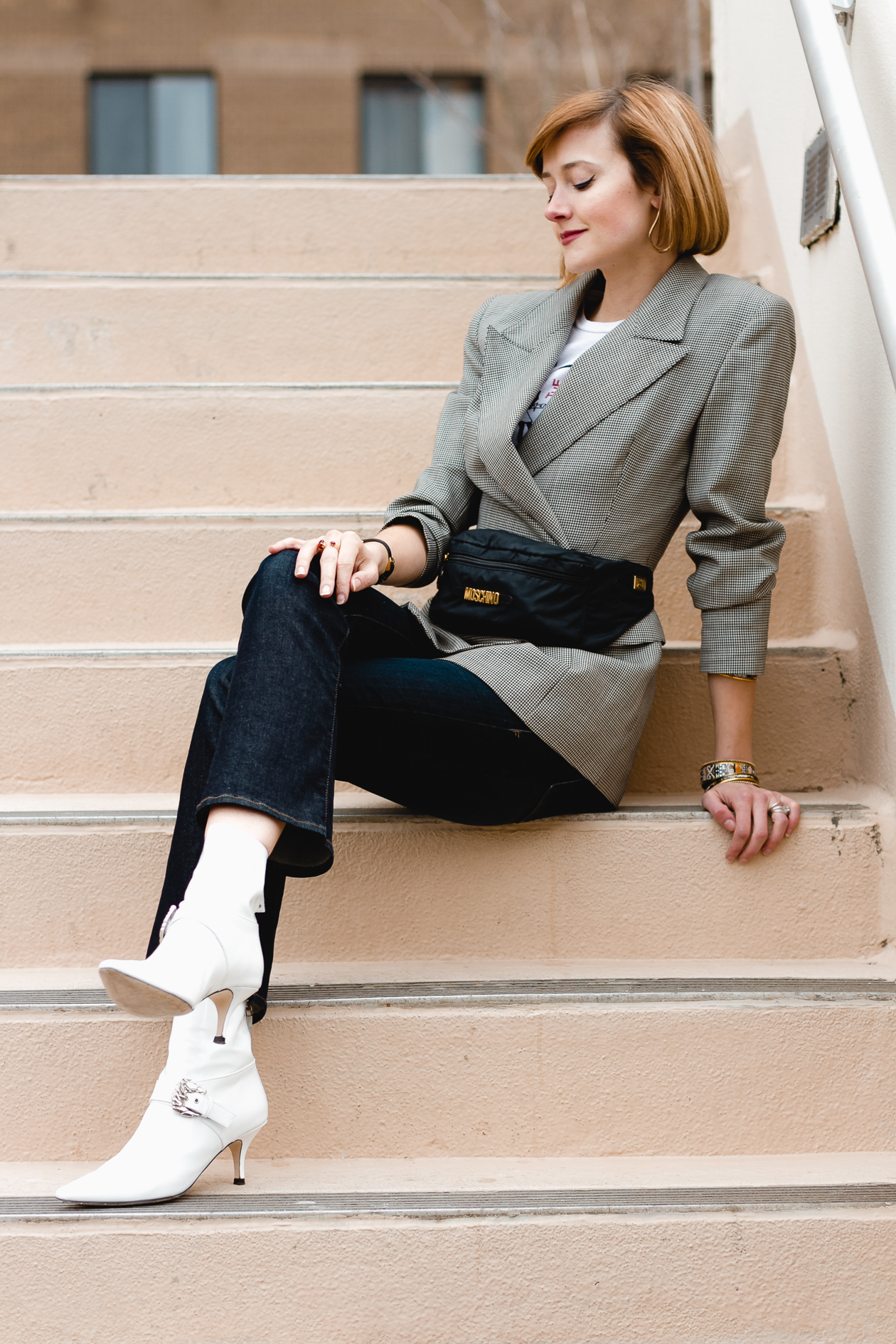 Belt bag? Hip pack? Fanny pack? What are we calling these bags we're wearing again around our waists? In my mind they'll always be fanny packs, but that's neither here nor there. I know they're polarizing, but personally I'm excited about their return. I think they add a quirky touch to otherwise serious outfits and gosh they sure are handy.
The boots were the result of an almost year-long search for the perfect white boot, which ended when I found these Dorasteymur's that embodied the perfect balance of western and mod vibes that I always seem to strive for. And if it wasn't the cool horse head buckle that ultimately won me over, it's most definitely the perfectly reasonable heel height.
These little boots lent themselves perfectly to mingling with the other night when I was treated to a lovely St. Tropez-inspired dinner party at Boulangerie Christophe thrown by my good friend and fellow blogger, Sylvia of Simply Sylvia. What Sylvia put together was the most beautiful, quintessentially French party combined with my ideal guest list of DC area bloggers and IGers. I had been dying to try Boulangerie Christophe ever since it opened and the food certainly did not disappoint. St. Tropezienne chef Christophe Roux put together a light and flavorful menu with highlights that included a spinach salad with strawberries, radishes, and goat cheese and a mini Italian millefeuille (layers of housemade puff pastry, prosciutto, mozzarella, & pesto genovese topped with a parmesan crisp). Sylvia lent her artful touch to the table arrangements with flowers from Cedar and Lime. Perhaps the only thing that could have made this evening more perfect would be getting to take these beautiful blue and white plates home with me. If you're strolling around Georgetown and in the mood for a snack, make sure you stop in this adorable café!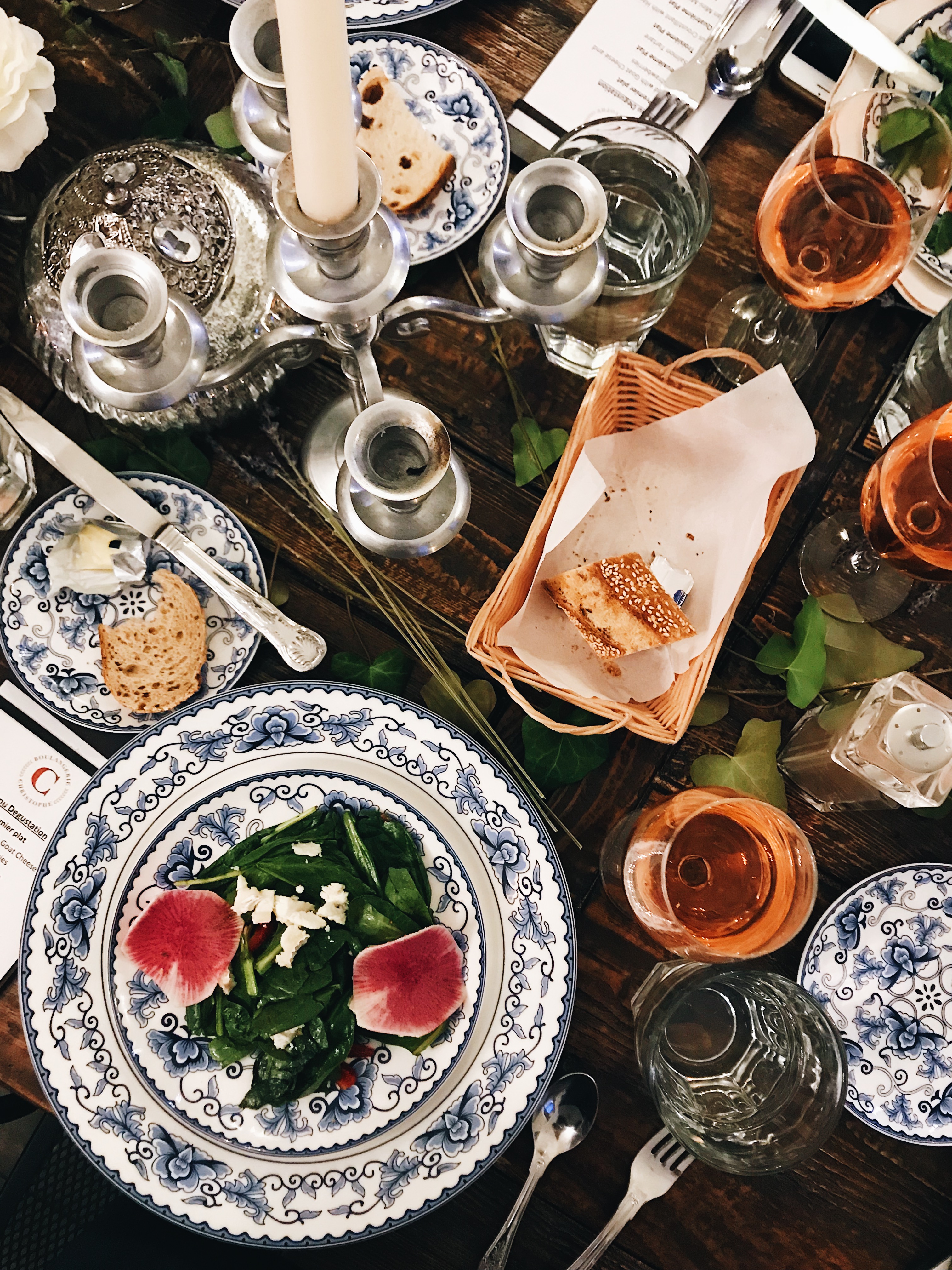 Mango earrings
vintage blazer (similar here)
English Beat t-shirt
Moschino belt bag (try this one for a steal)
Frame jeans
Dorateymur boots