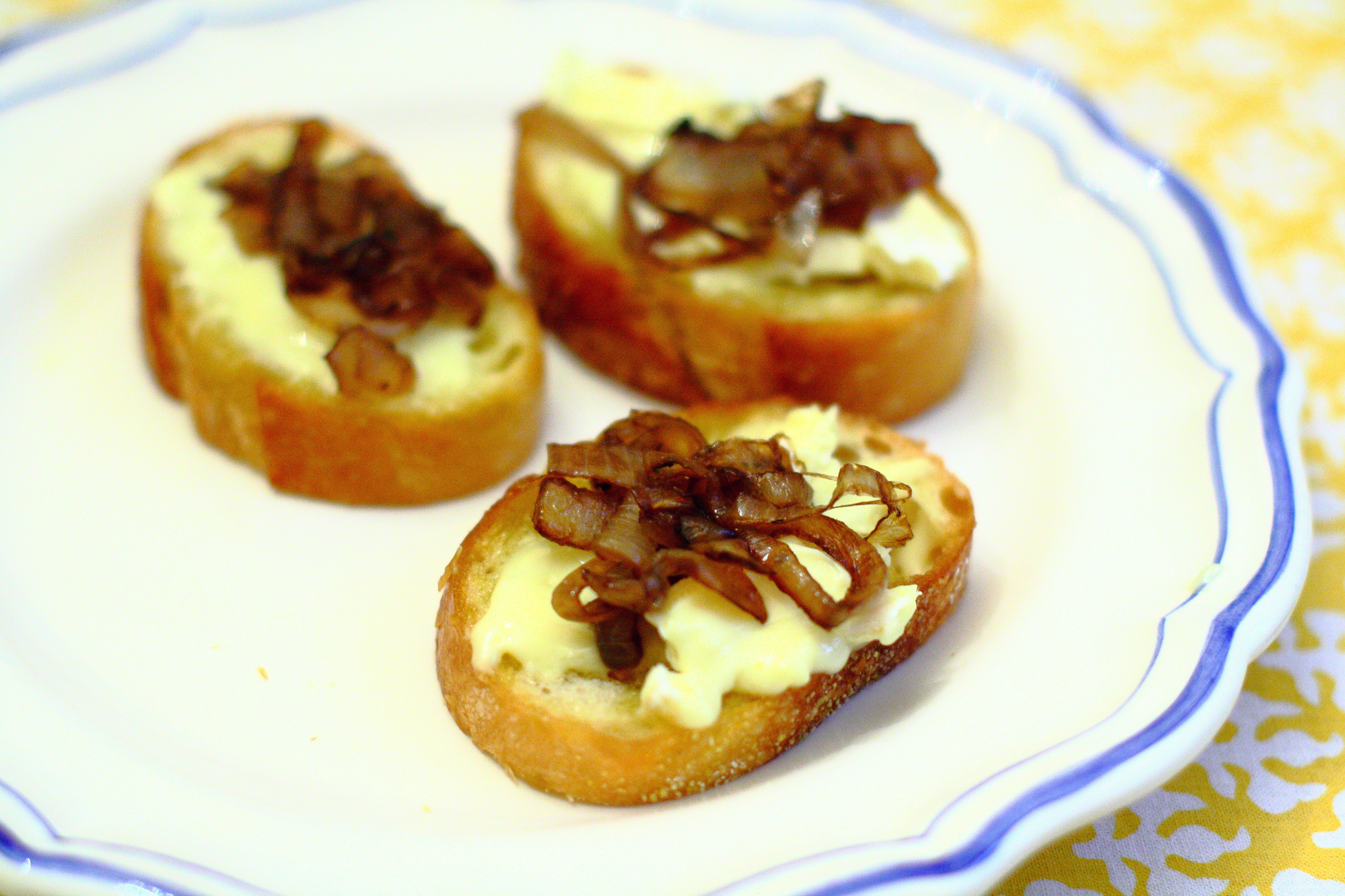 It's been way too long since I posted a recipe, so here's one of my favorite cocktail party finger foods. I admit caramelizing onions can be a bit time-consuming, but it's totally worth it.
For this recipe, you will need:
2 yellow onions, thinly sliced
salt and freshly ground black pepper
1/4 cup good quality balsamic vinegar
2 teaspoon brown sugar
1 teaspoon fresh thyme, minced
1 loaf of French bread, sliced
a soft (preferably tangy), spreadable goat cheese
extra virgin olive oil
Preheat oven to 400 degrees F.
In a skillet, heat olive oil over medium-high heat. Add sliced onions and cook until they begin to color.
Add brown sugar and balsamic vinegar. Reduce heat slightly. Continue to cook onions, stirring frequently until they become very dark and (duh) caramelized. Add the minced thyme, salt, and pepper and cook for a minute or two longer.
While the onions are cooling, lightly brush the slices of bread with olive oil. Place in the oven for about 5-10 minutes until golden brown around the edges, flipping once in between.
Let the toasts cool for a minute or two before spreading a dollop of goat cheese on each and top with the caramelized onions. Voilà!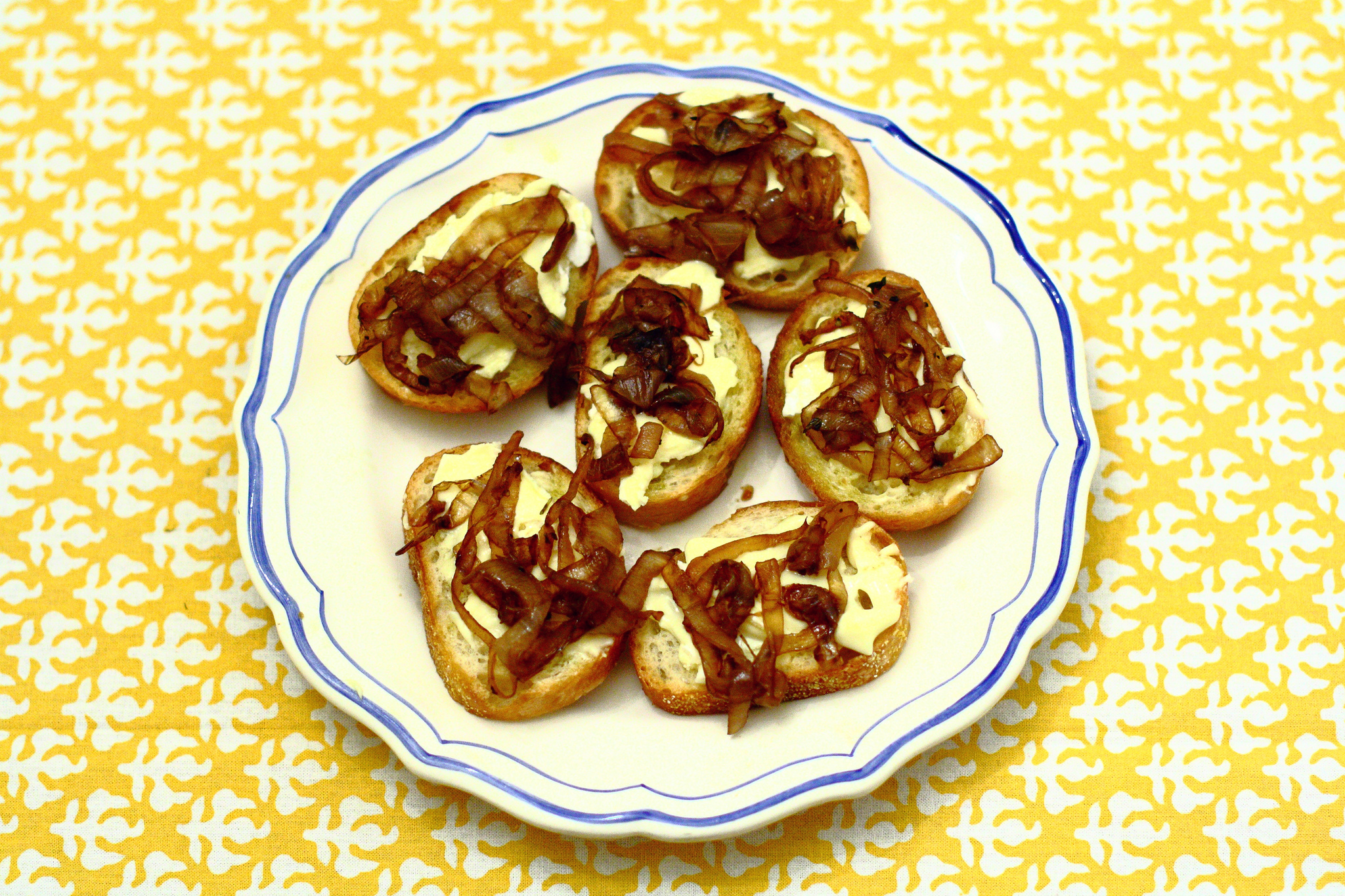 PS I found this tablecloth on sale at Williams and Sonoma for $12!! Insane, right?