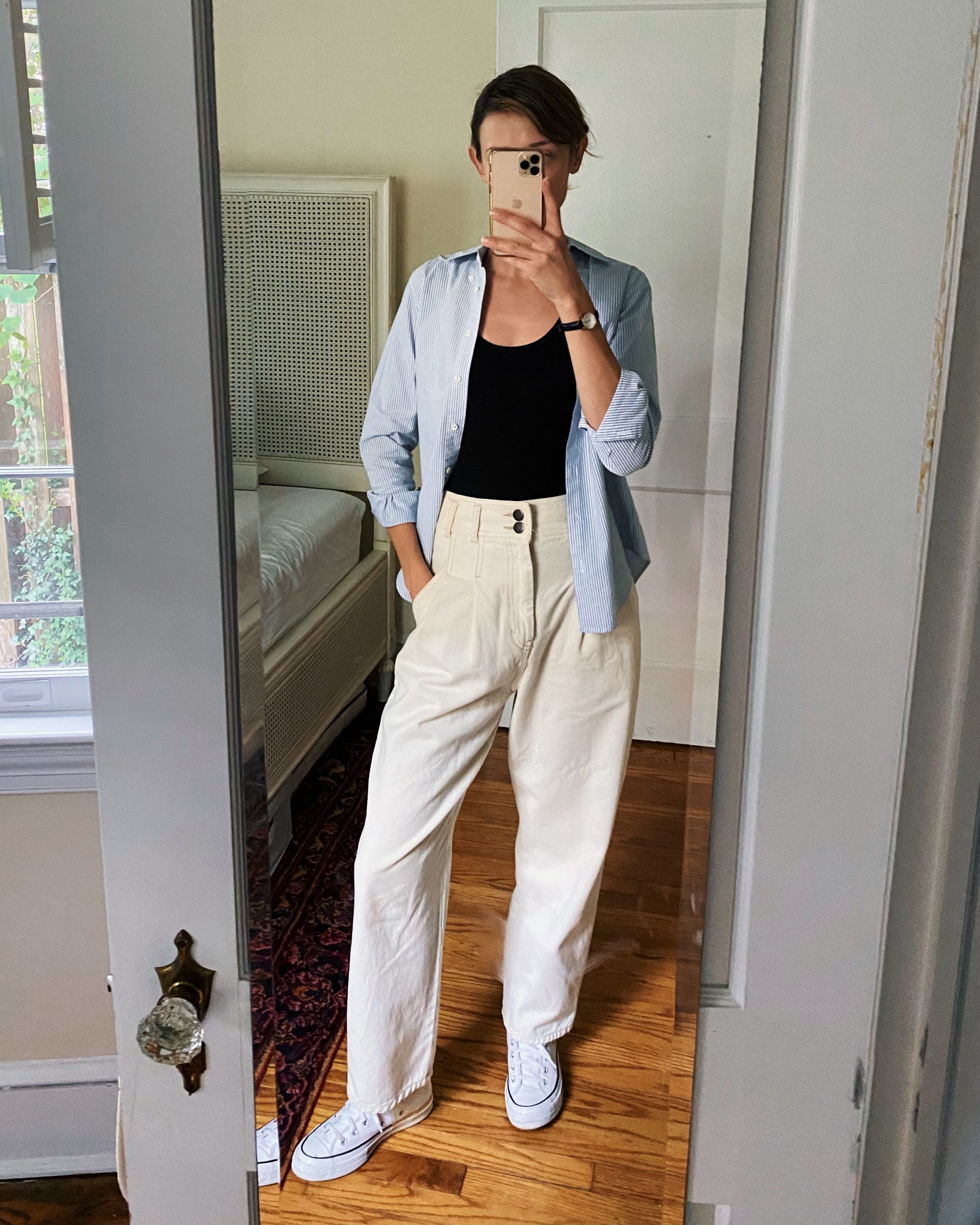 wearing Brooks Brothers button-down (old, similar), Mango bodysuit, & Other Stories jeans, and Converse Sneakers (on sale!)
Ah school drop off, I never thought I'd be so excited to take my son to in-person (!!) school every morning, but here we are. Is it weird to say it's given me a renewed purpose to look presentable in the morning? One of my good friends described it best as "now that I am going to be around other parents, I try and dress like what if I ran into an ex-boyfriend – I don't want to look like I tried too hard, but I want them to leave hopefully thinking a little bit about me." Maybe it sounds vain, but I feel good when I look good. And I know I'm not alone. I asked my instagram followers if they'd like see to my daily drop off looks and the response was overwhelmingly positive.
It's been a fun daily project, because it inspires me to be creative with my more practical outfits. Are they the most exciting looks I've ever posted? Probably not. But they're definitely the most realistic. I walk my son to school everyday, so heels and handbags (accessories that normally make outfits IG-worthy) are no-go's. I also really have to think about the weather, more so than if I'm dressing for work).
We just wrapped our third week of school, so I thought I'd share the results of this challenge. And if you're dropping kids off at school, I'd love to get ideas from you! Do you have any go-to formulas to look good in the morning? Also, I'll be continuing this challenge on IG, so feel free to follow along and tag your #dropofflook's – I'll share those, too!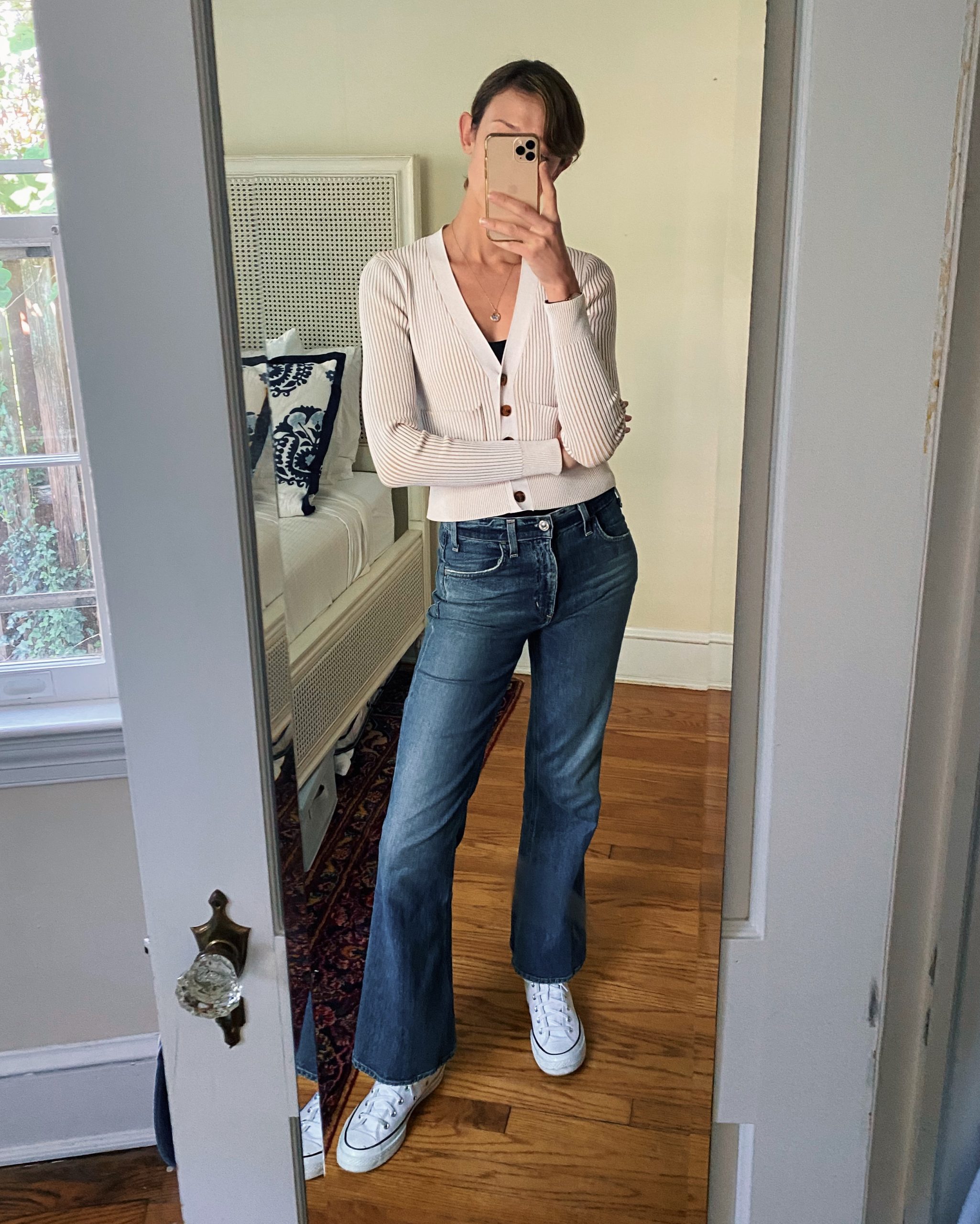 wearing Anine Bing cardigan, Citizens of Humanity jeans (old, close match), and Converse sneakers (on sale!)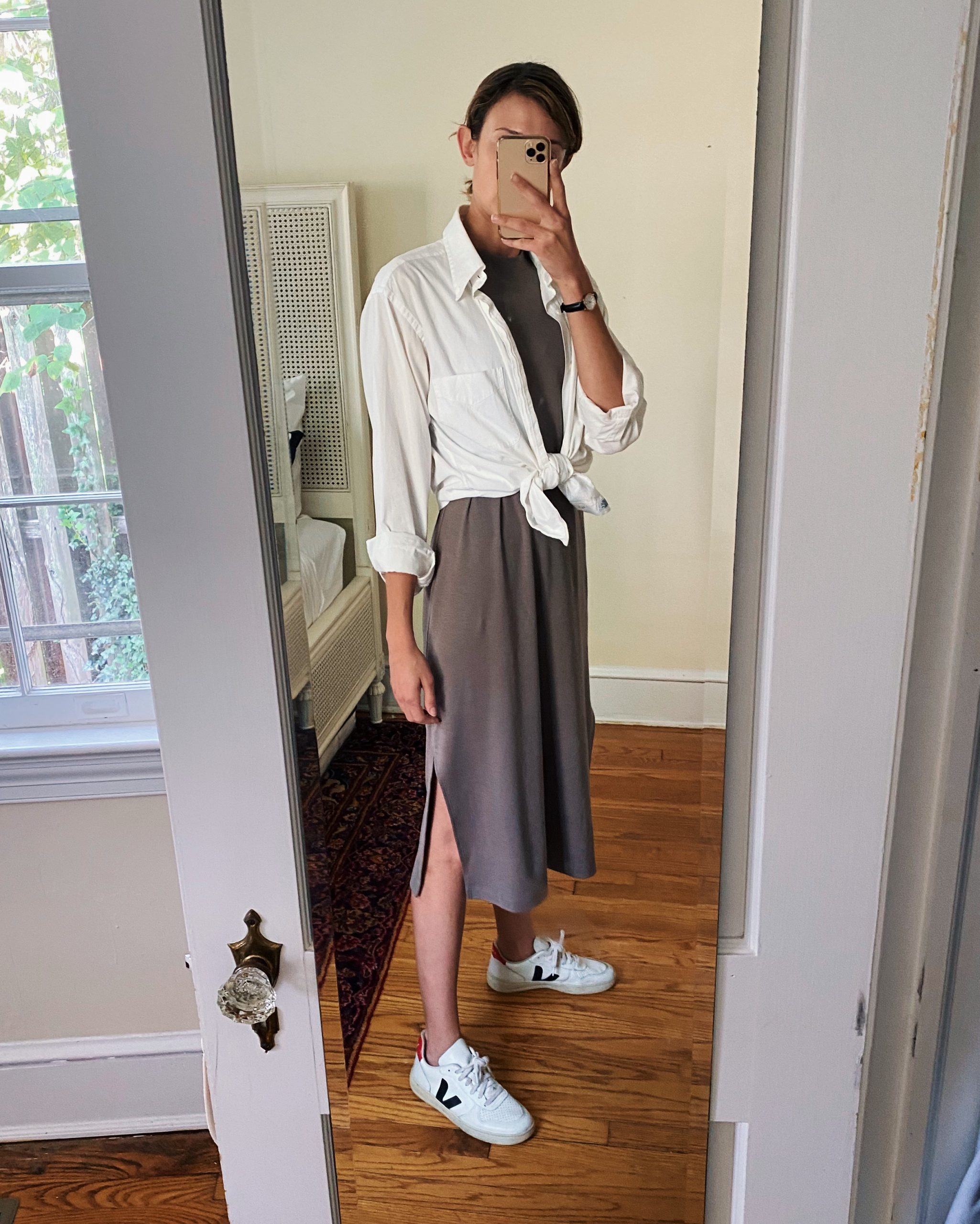 wearing men's Brooks Brother's button-down (similar), M.M. LaFleur dress, and Veja sneakers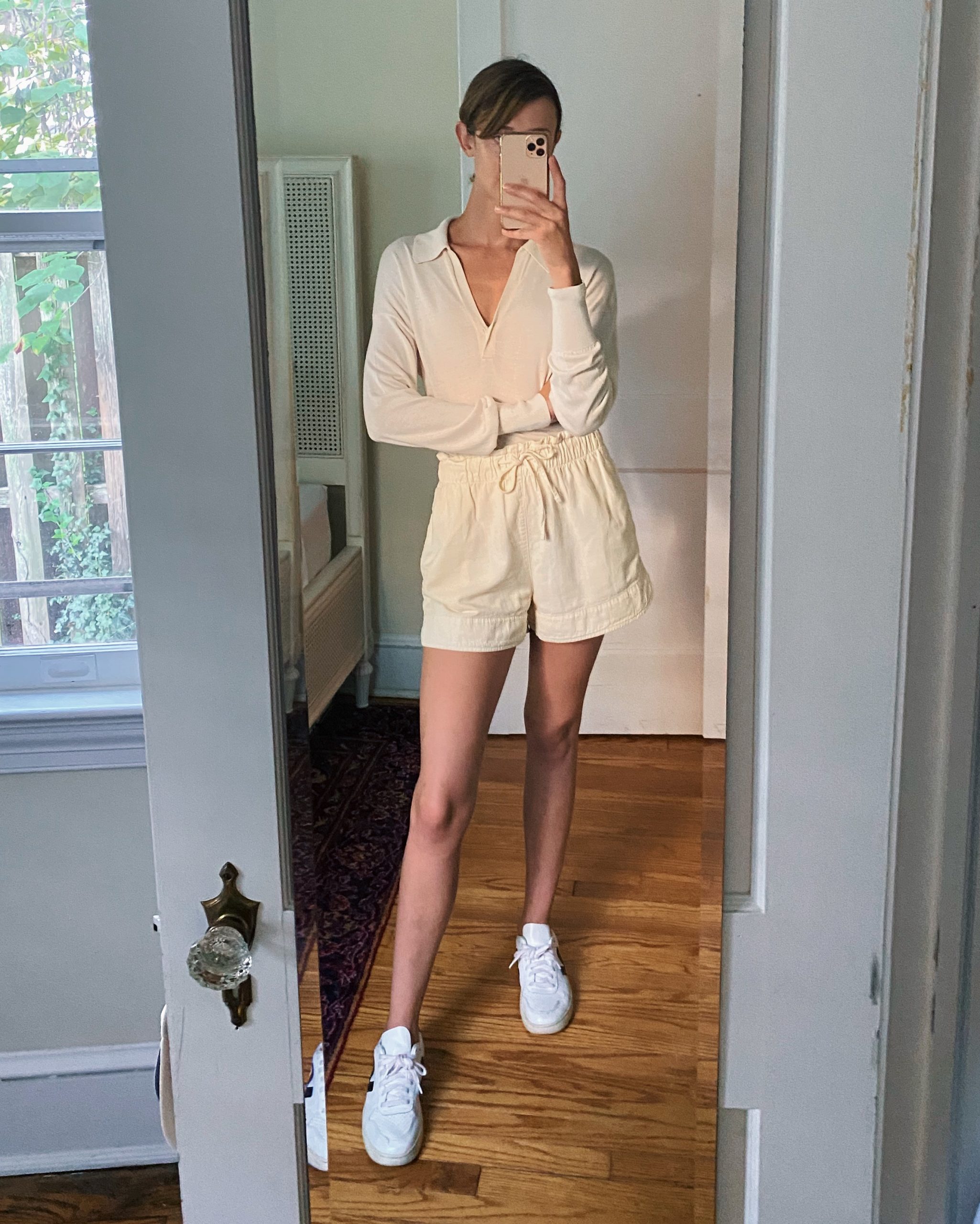 wearing M.M.LaFleur knit polo, Mango shorts, and Veja sneakers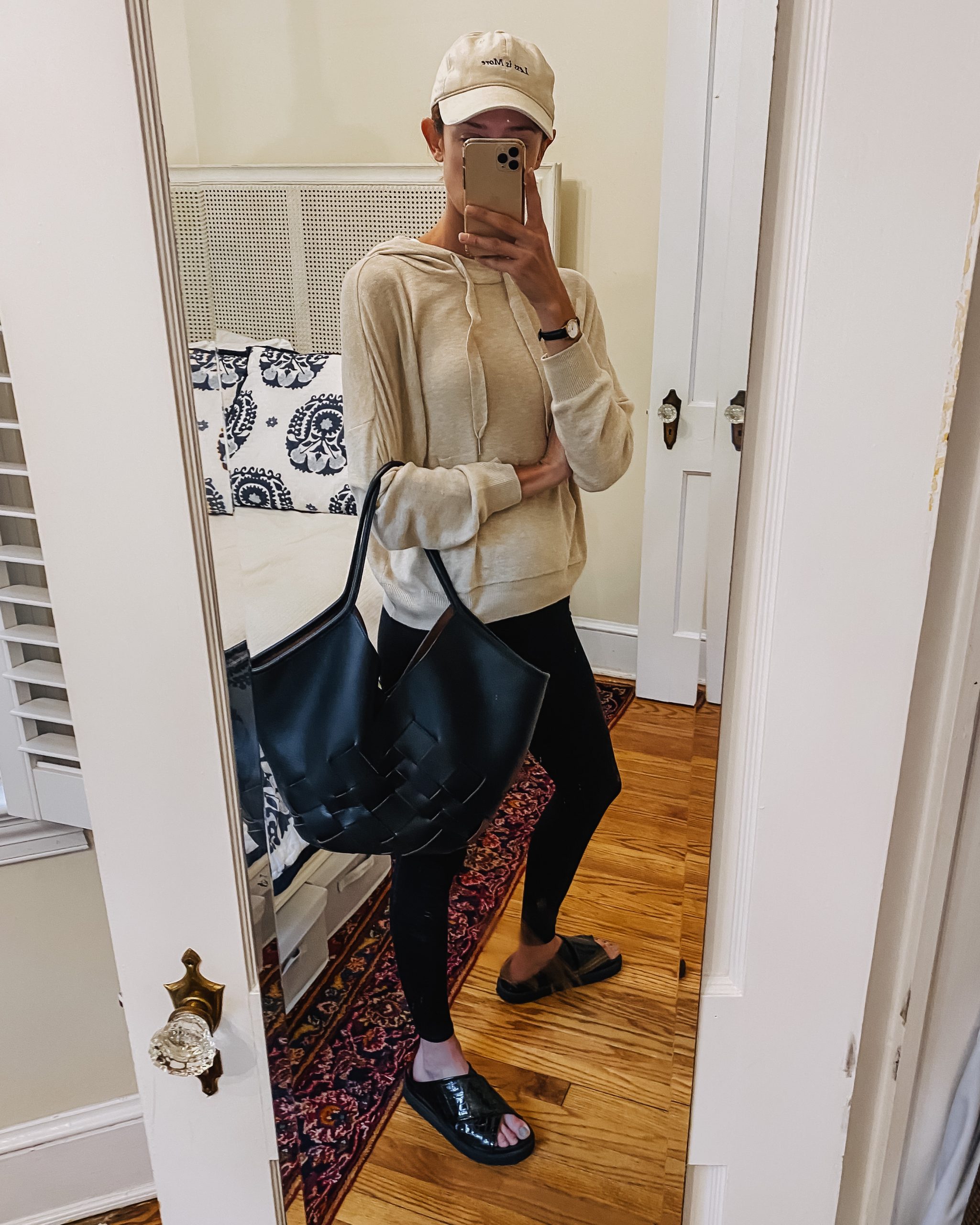 wearing Merit hat, Mango knit pullover, H&M leggings, Ganni sandals (on sale!), and Hereu bag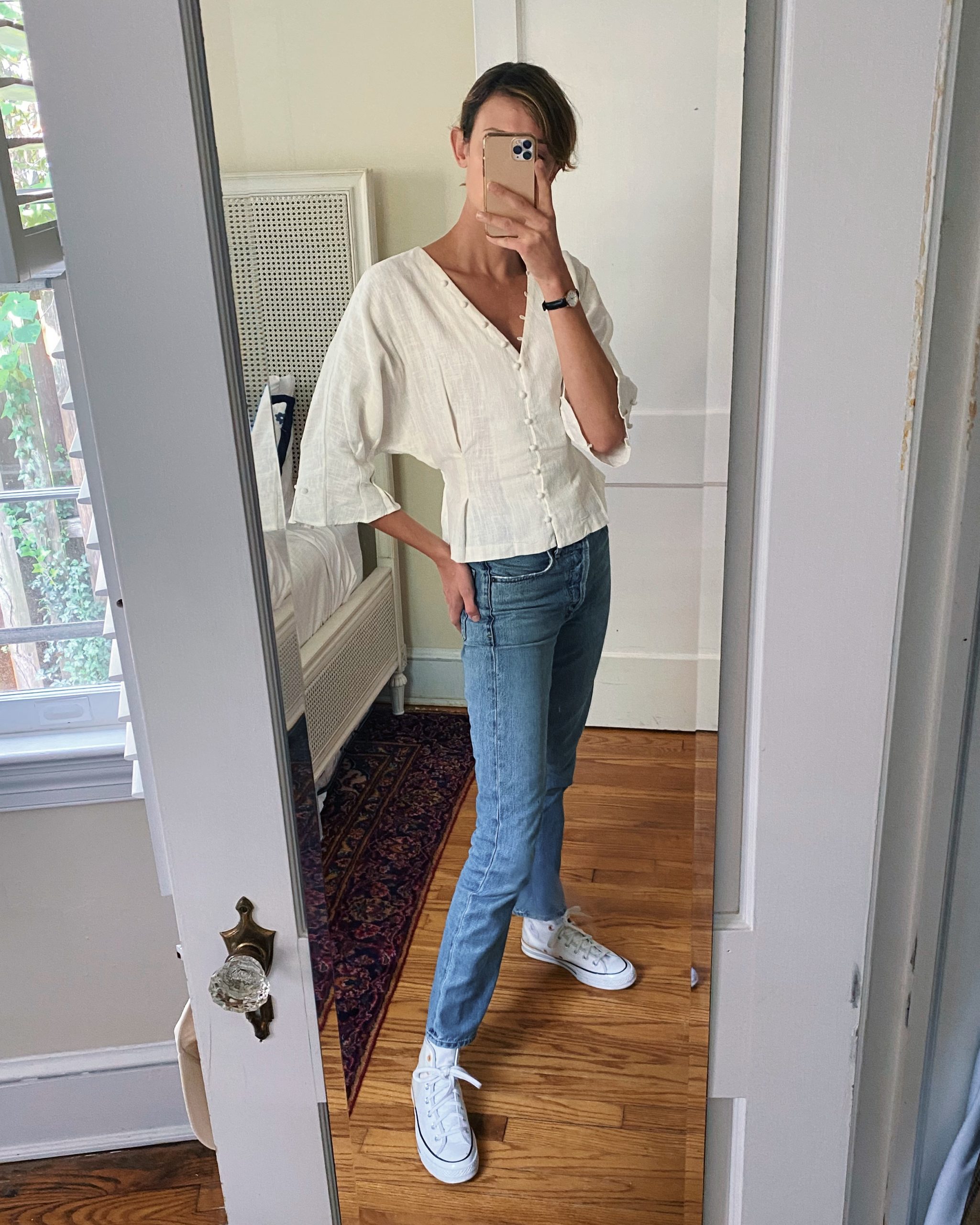 wearing Pixie Market top, Citizens of Humanity jeans, and Converse Sneakers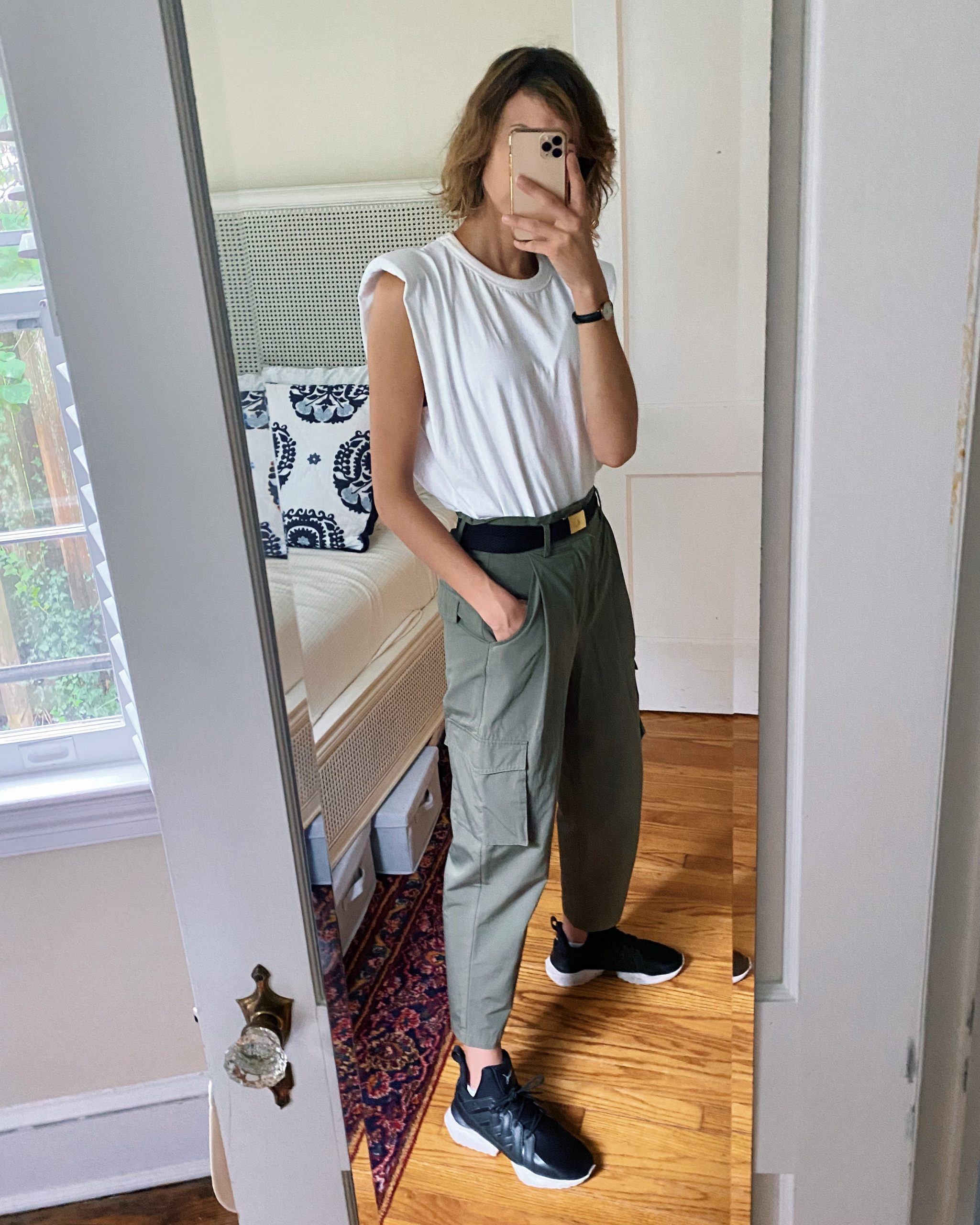 Frankie Shop muscle tee, YSL belt, Zara pants (old, similar), and Puma sneakers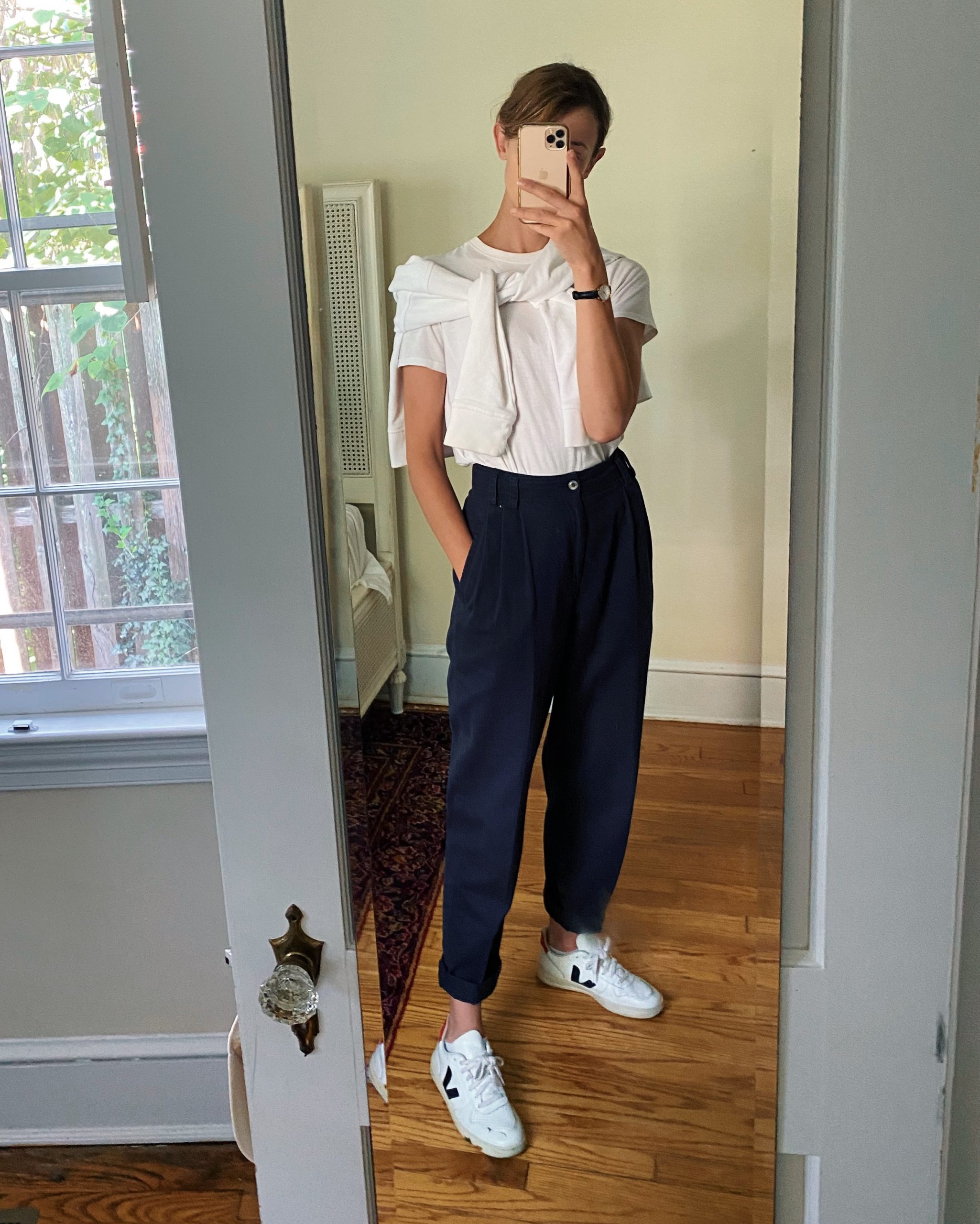 wearing Spanx sweatshirt, American Giant t-shirt (20% off with code DISTRICTOFCHIC), vintage pants (close match), and Veja sneakers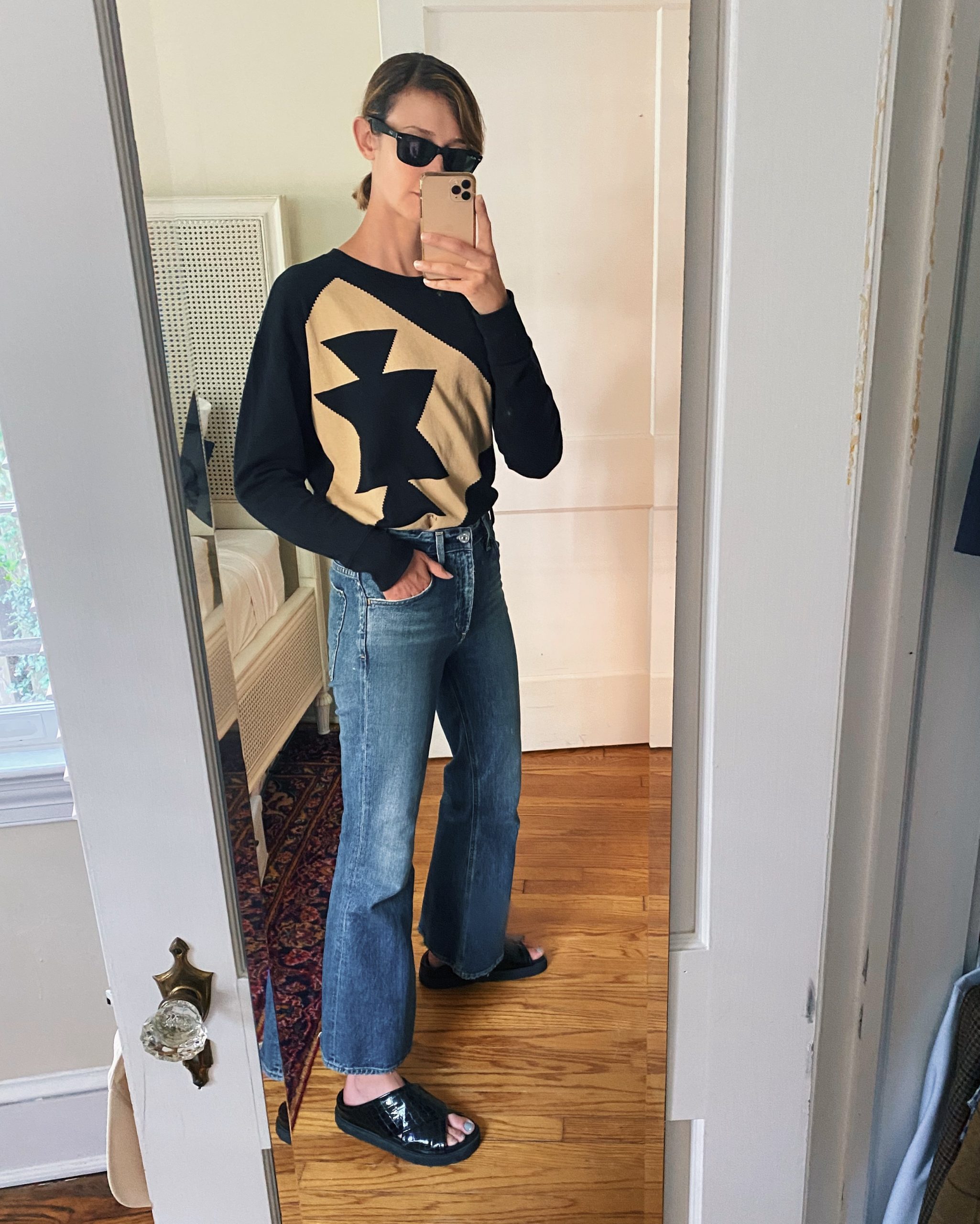 wearing Amazon hat, men's button-down, black tank top, Spanx bike shorts, and Puma sneakers