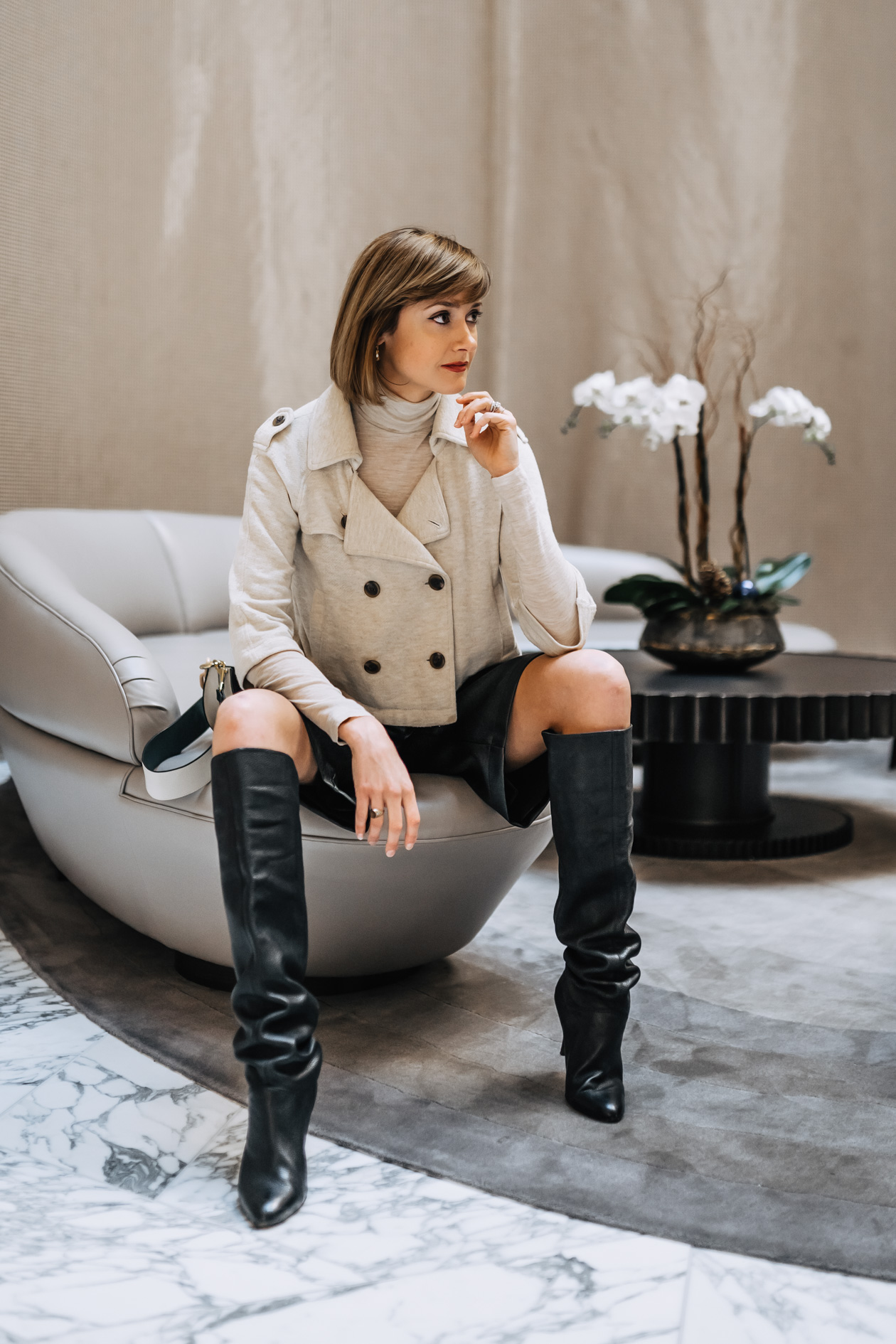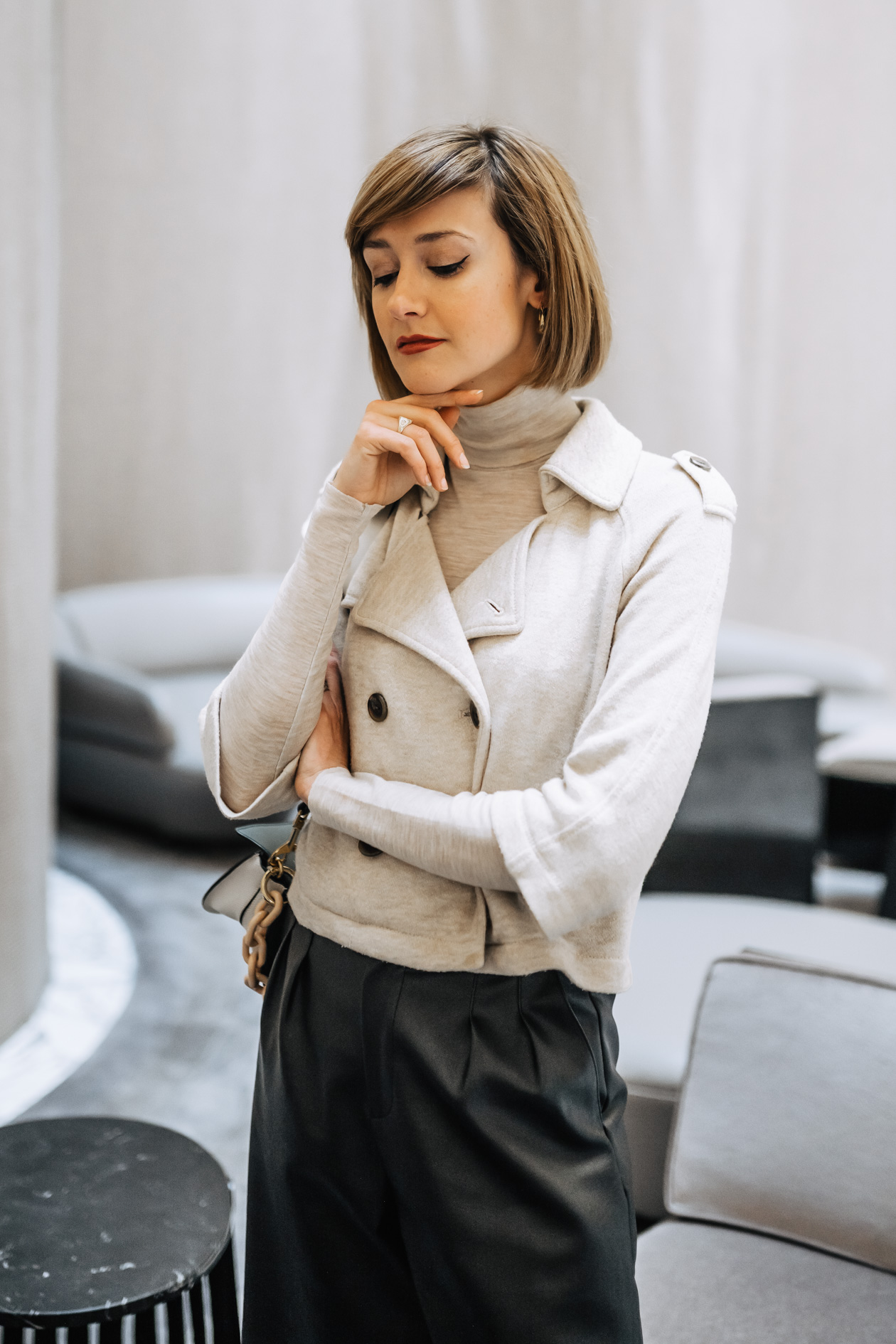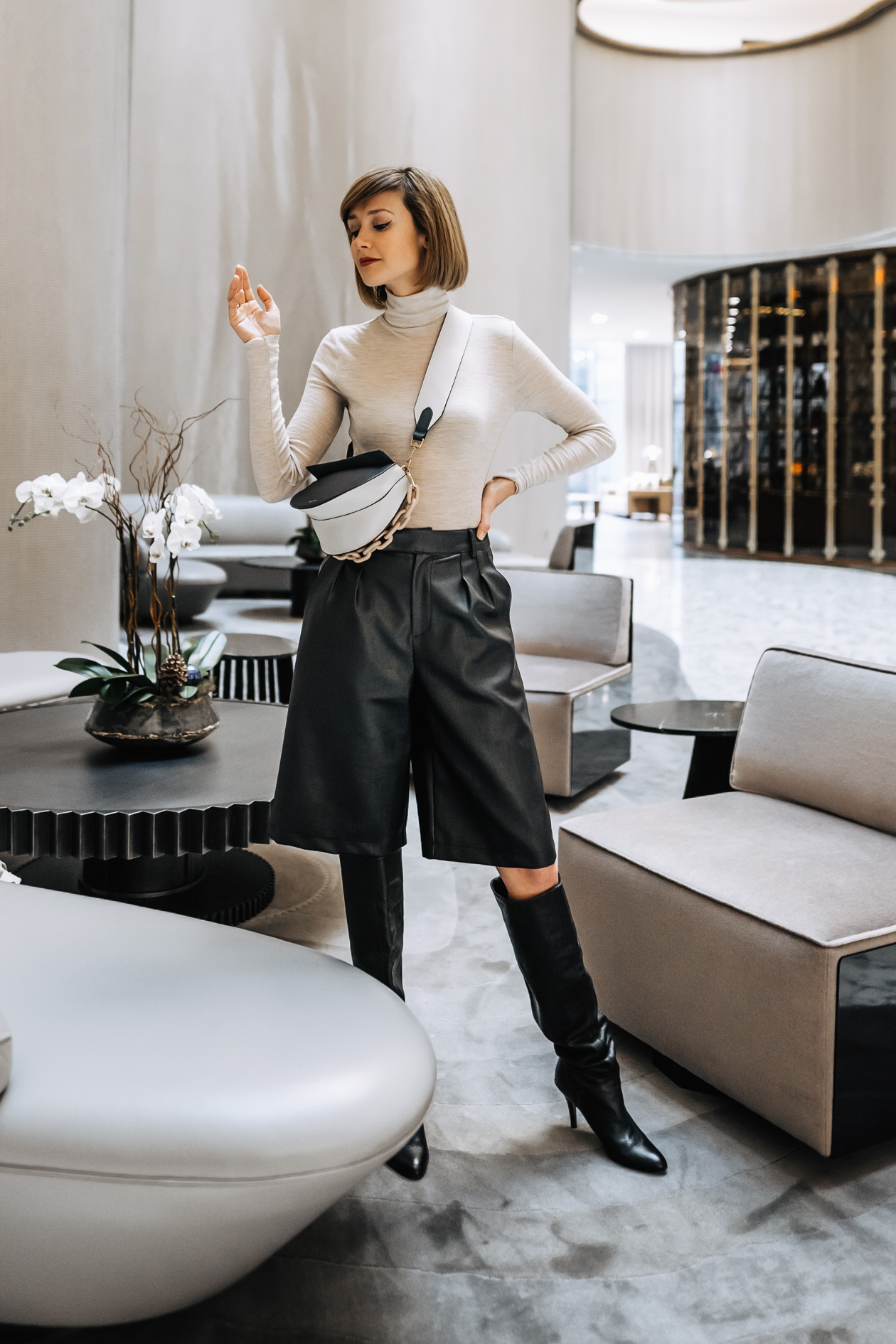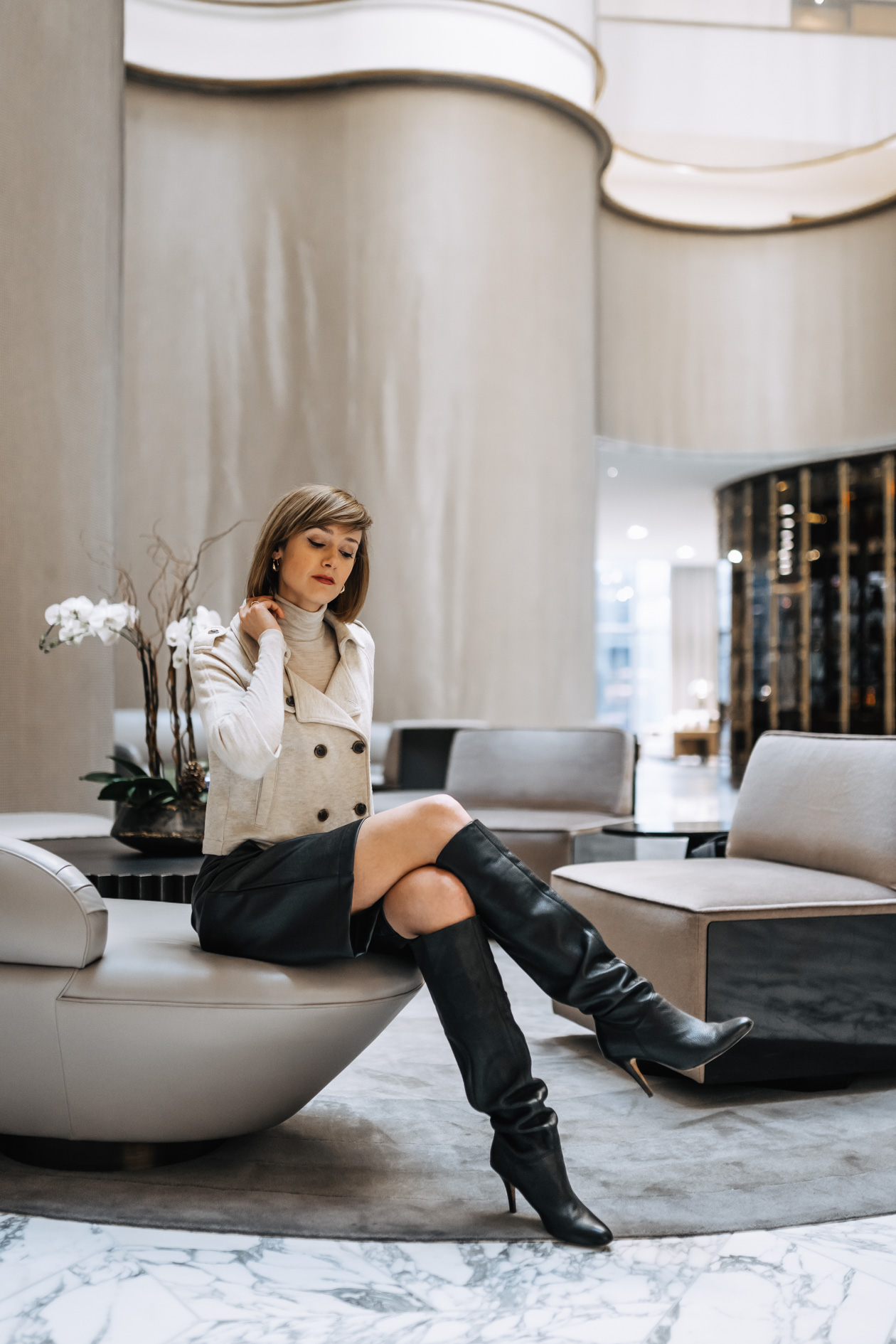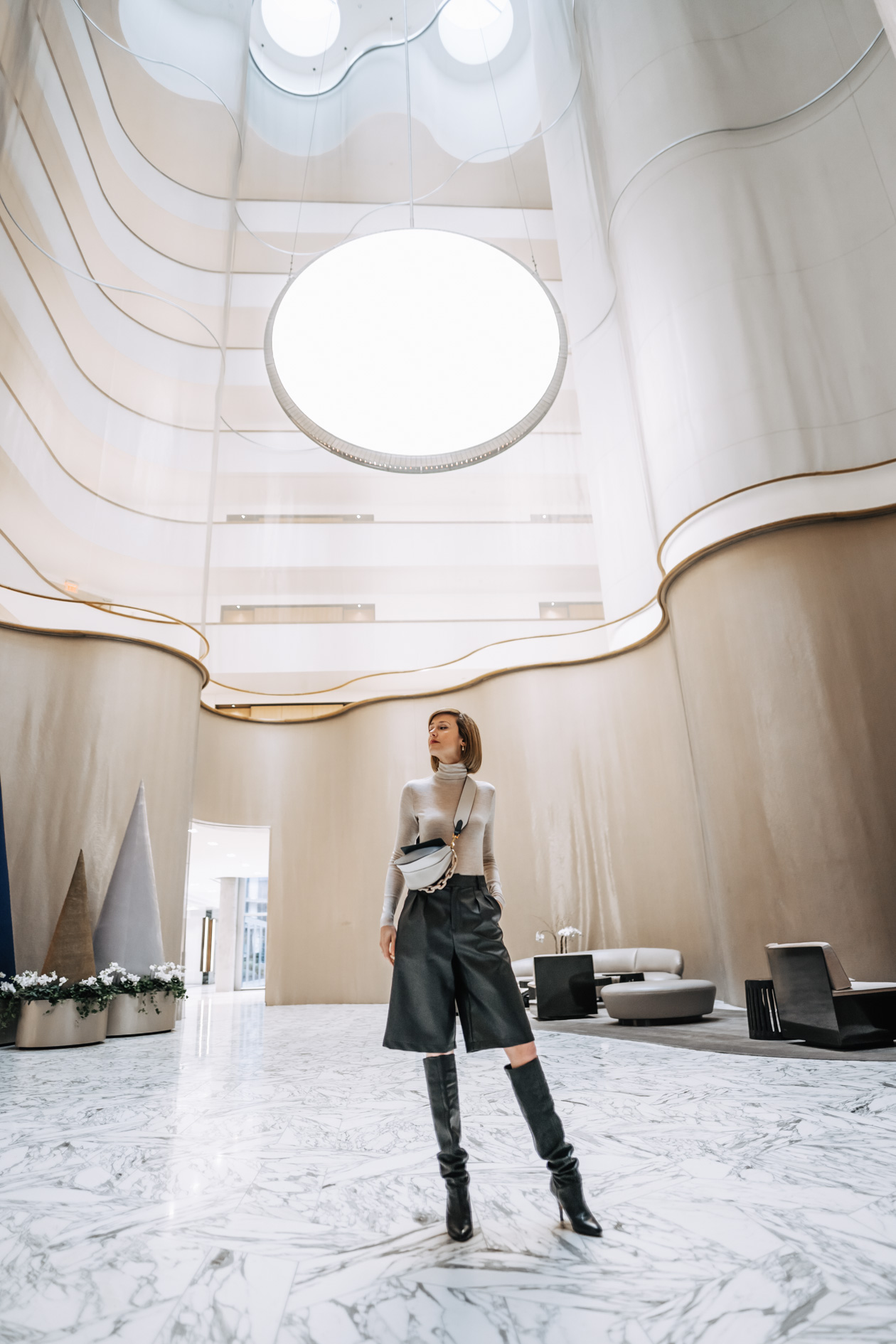 wearing & Other Stories turtleneck, cropped trench, Pixie Market faux leather shorts, slouchy boots, and Yuzefi bag
I'm a big fan of this season's leather short silhouette. Tailored and slightly baggy, they're more grown-up and honestly more versatile than the hot pants of yore. I bought these extra long leather shorts back in the fall and they proved themselves the perfect transition piece. Now I'm looking at spring trends and I'm excited to see the leather trend is showing no signs of going away. Lately I've been loving the way they look with neutral pieces, like this fine knit turtleneck and a cropped trench. And pairing them with slouchy boots is a fun way to make them workable in winter.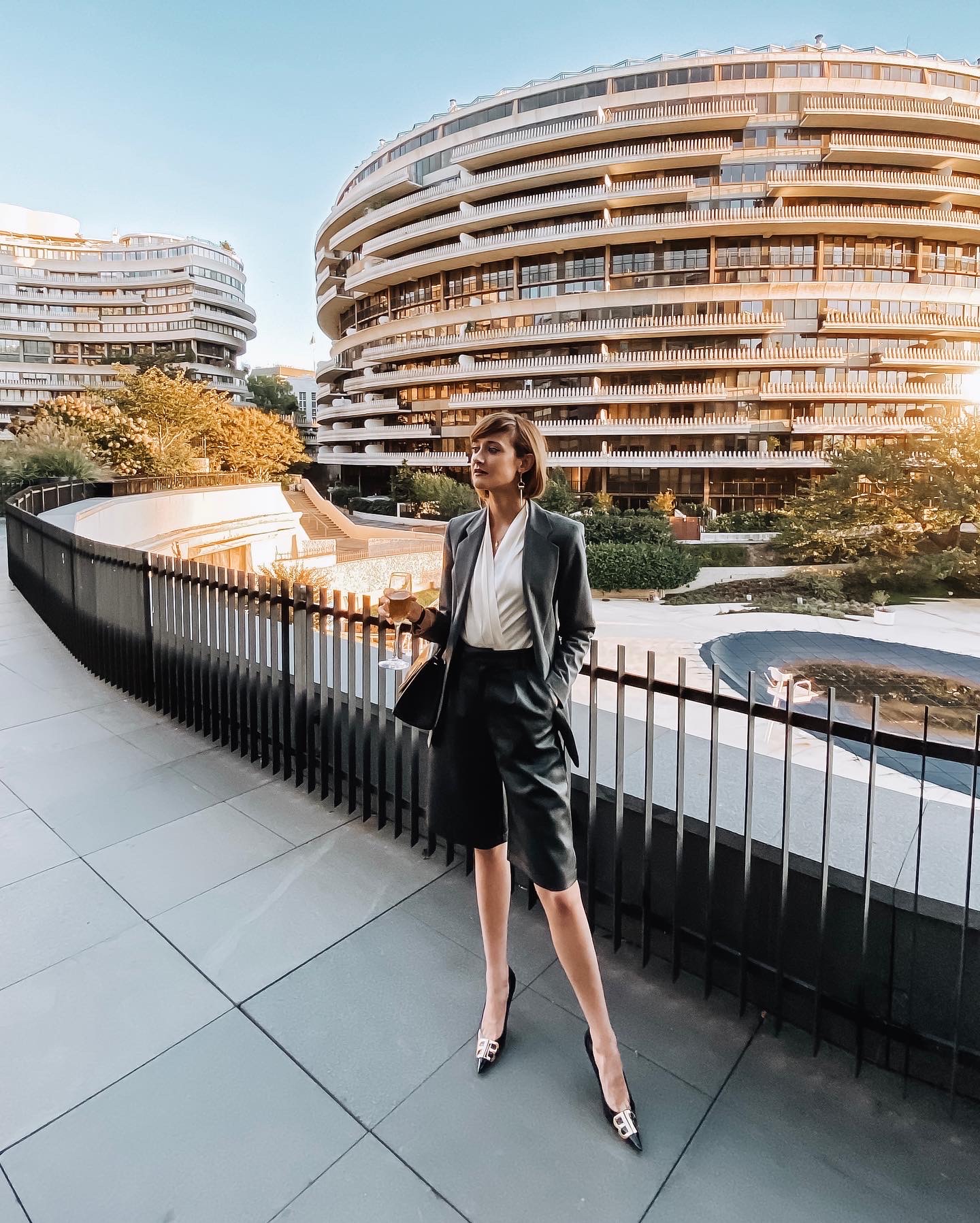 wearing a pinstriped blazer, vintage satin blouse (similar), Pixie Market faux leather shorts, and Balenciaga pumps
If you work in an office where the dress code is more progressive, these shorts look great with a blazer and satin blouse like I styled them here. I wore this for a Champagne Day event I attended at the Watergate Hotel.  Obviously it was warm enough to go bare-legged that day, but you could easily add sheer tights and it would look just as good.
How would I style them for spring? Well I'm glad you asked! Bermuda short suits are big for spring, so I can't wait to style these with a crop-top, oversized blazer, and strappy sandals. You could also make these a little less serious by wearing a graphic t-shirt and chunky sneakers. For going out, I'd love to wear these with a feminine polka dot blouse (another big trend for spring) and kitten heel sandals.
Tl;dr: these shorts aren't going away anytime soon!